These days, trying to predict the crowds in Disney World is like trying to predict the lottery numbers — it's nearly impossible! Between the ever-changing travel restrictions, holidays, and the 50th Anniversary, the crowds never seem to disappear! 
When it comes to deciding which park to visit on which day, you might hear different suggestions from a wide range of people because the truth is, there is no perfect science to predicting the crowds in Disney World!
Based on our experience in the parks and a look at the daily wait times, we'll do our best to fill you in on the best days to visit each Disney park!
EPCOT
In our experience, it's best to visit EPCOT during the week, primarily Monday-Wednesday.
By the time you get to Thursday/Friday, the weekend crowds seem to take over, causing much higher wait times and a busier World Showcase. Even during the "slow season," we've seen wait times reach over two hours on the weekend.
On Saturday and Sunday, locals typically come to EPCOT, making the park even more crowded!
Disney's Hollywood Studios
Unfortunately, we've noticed that Disney's Hollywood Studios is pretty much crowded every day of the week.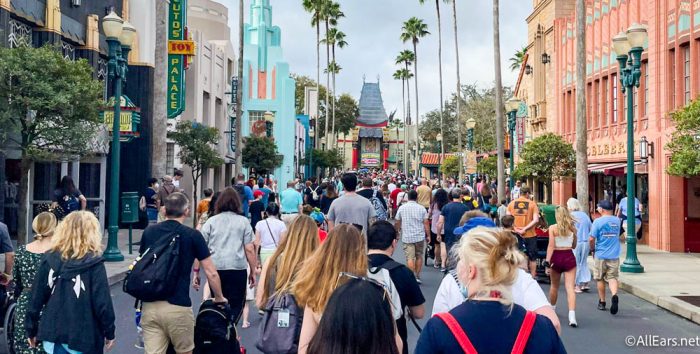 Though it's pretty much impossible to avoid crowds at this park, we suggest visiting the park on a weekday to avoid the slight increase in crowds we sometimes see on the weekend.
Starting in April, guests staying at a Deluxe Disney hotel will qualify for Extended Evening Hours in Disney's Hollywood Studios. This means that Deluxe resort guests will be able to stick around in Hollywood Studios after the park closes to other Disney guests, which creates shorter wait times and smaller crowds.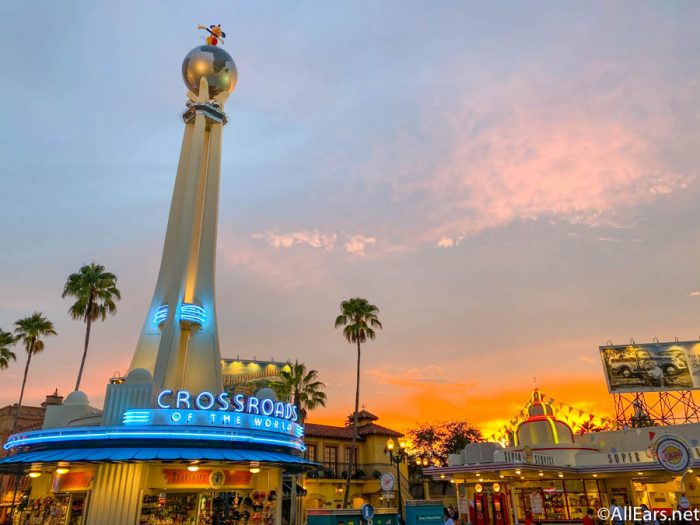 If you're interested in trying to get through all the shows and attractions on your list, your Hollywood Studios park day might be a good time to consider paying for "Fancy Rides™" and Genie+. We've done lots of research and experimenting with Genie+ to determine the best method for successfully navigating Hollywood Studios.
Magic Kingdom
The crowds at Magic Kingdom don't even fluctuate on a daily basis, they fluctuate on an hourly basis!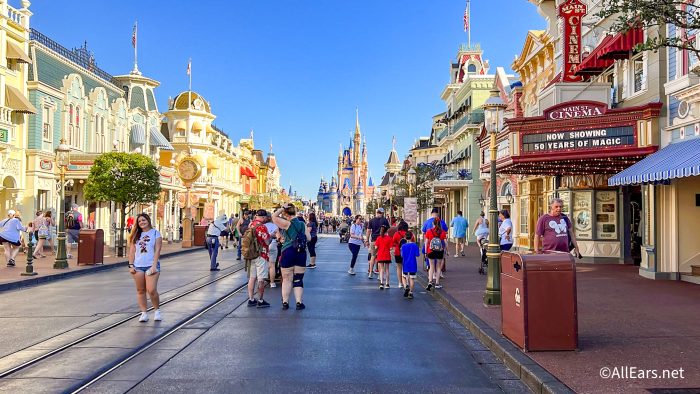 Disney's new Early Theme Park Entry and Extended Evening Hours may attract some guests in the morning and at night, but those mid-day crowds can also spike the wait times!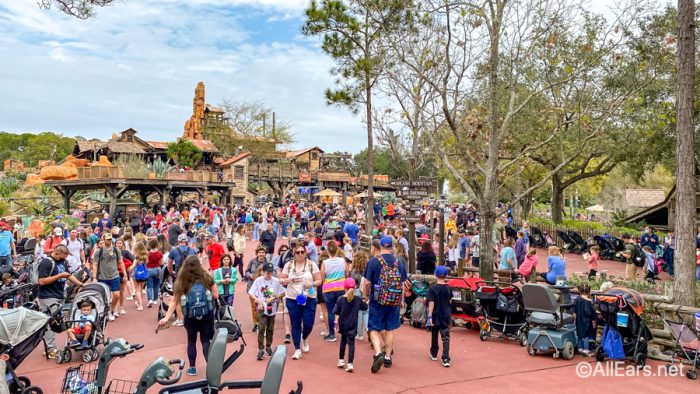 That said, we've noticed that weekdays are typically the least crowded days to visit Magic Kingdom; we recommend Tuesday, Wednesday, or Thursday!
Disney's Animal Kingdom
This park tends to have lower wait times than the other three parks every day of the week!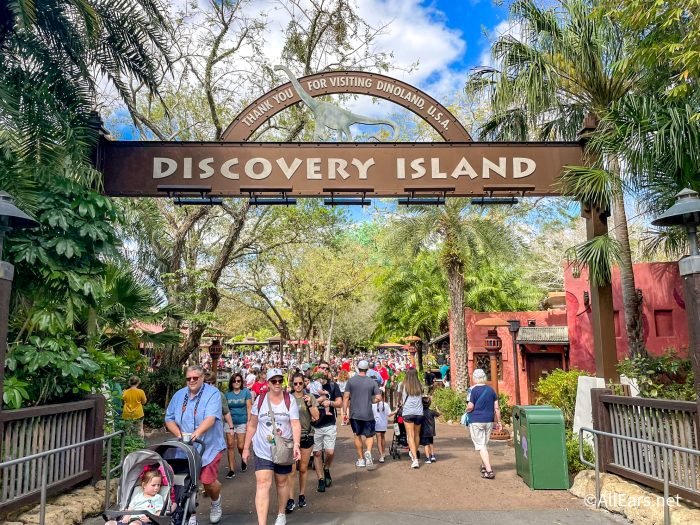 If you don't count the extra space for the animals, Disney's Animal Kingdom is a smaller park with fewer attractions, so you can (usually) assume that the crowds will be smaller than the other parks every day of the week!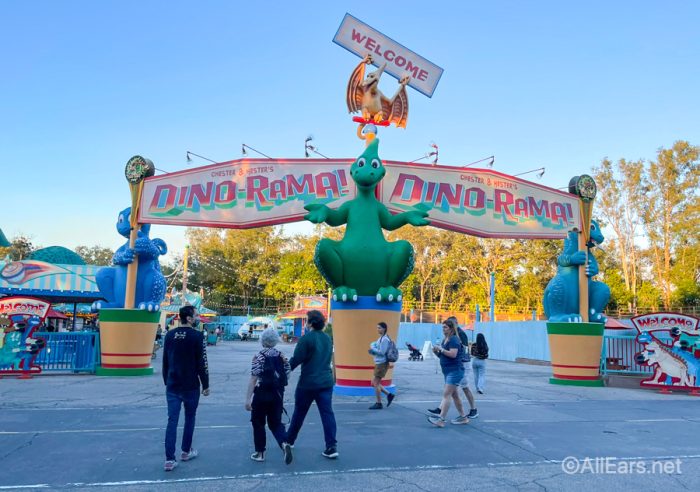 Out of all four parks, visiting Disney's Animal Kingdom over the weekend is probably your safest bet. As always, be sure to check the park pass reservation calendar ahead of time, though.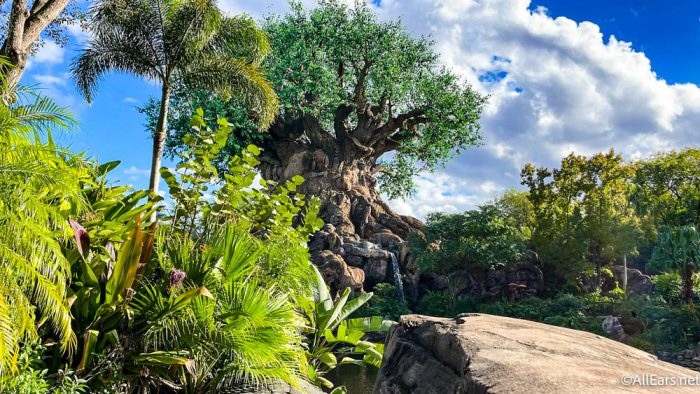 Keep in mind that the crowd level also changes depending on the time of year. For example, holidays and extended breaks (like spring break) bring lots of guests to Disney World.
If you're trying to avoid as many people as possible, consider visiting the parks during a slower time of year, like February, April, or September.
The truth is, there's no perfect science to predicting the crowds. Sometimes, you'll be pleasantly surprised by the number of people in the parks. No matter when you visit Disney World, there are a number of tips and strategies you can use to navigate the parks like a pro. In the meantime, stay tuned for more Disney news, tips, and reviews!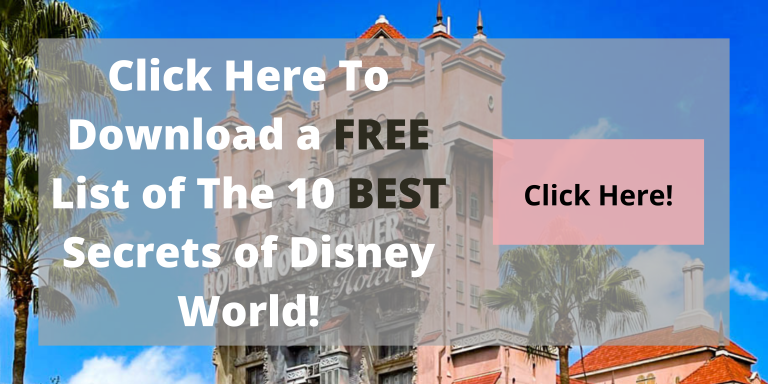 Have you ever visited Disney World during the peak season? Let us know in the comments!