In the past, late January and February were great times to visit Disney World, since the holiday and runDisney crowds had died down by then, and many people were waiting for warmer weather for their vacations.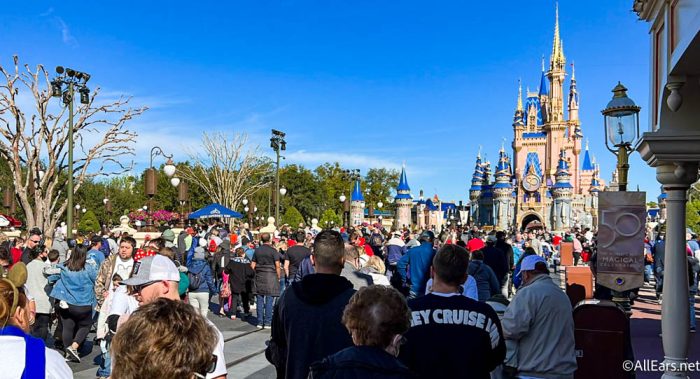 Apparently, someone forgot to tell the crowds about that late January lull. Even though it's chilly outside (well, chilly for Florida), a lot of people have bundled up and headed into the parks. Check out the BIG crowds and long lines in Disney World today!
Before we freak you out with pictures of the big crowds today, we'd like to note that we have seen lower crowds lately. Last week, wait times were definitely a little shorter than weeks previous, and we've seen a noticeable decrease in the amount of people in the parks when compared to the holiday time.
The recent lull is part of the reason that today's big crowds surprised us. When they were heading into Disney World this morning, our reporters noticed that the parks were strangely crowded for a random Monday in late January. There were BIG crowds at the entrance for Magic Kingdom.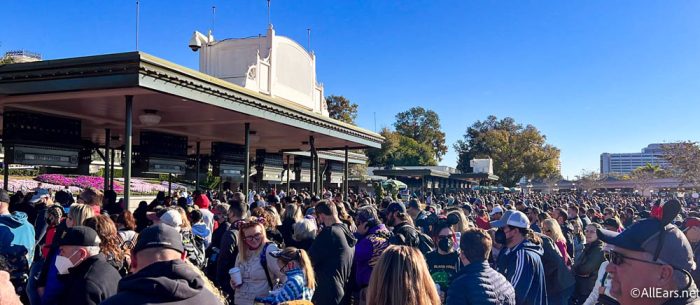 And of course those crowds continued down Main Street, U.S.A., and into the park. We noticed higher wait times than normal, with both Jungle Cruise and Seven Dwarfs Mine Train having 120-minute waits as of writing (at 12:40PM in the afternoon).
Even the smaller rides were busy. Magic Carpets of Aladdin (which often has a wait time below 20 minutes) had a 55-minute wait, and PeopleMover was at 35 minutes. For a low-key attraction that moves continuously, that's a pretty high wait time. (Although we can't really blame everyone in line — PeopleMover is a fantastic ride.)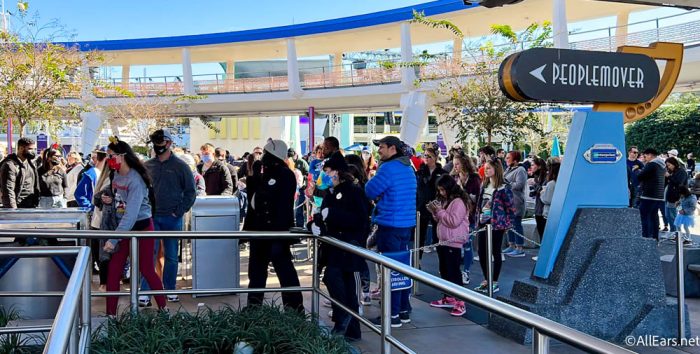 And of course the ever-essential coffee shops were crowded as well. Take a look at the line for Joffrey's in Tomorrowland!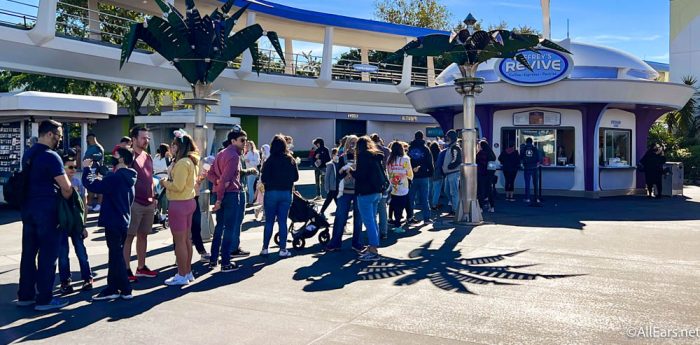 Crowd levels have also been high in the other parks. The entrance to EPCOT was very full when we arrived…
…and the ride wait times were similarly high. The Seas With Nemo and Friends (often a walk-on attraction) had a 25-minute wait with the queue extending past the entrance.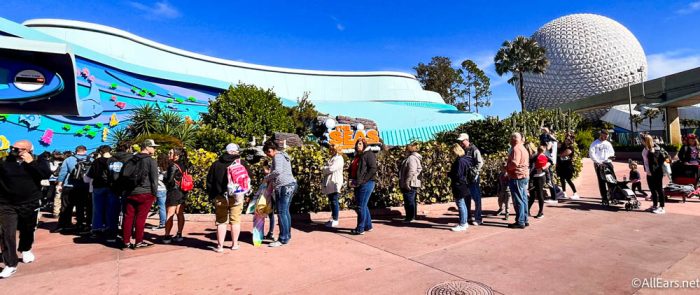 At Disney's Hollywood Studios, there was a sea of people on Hollywood Boulevard.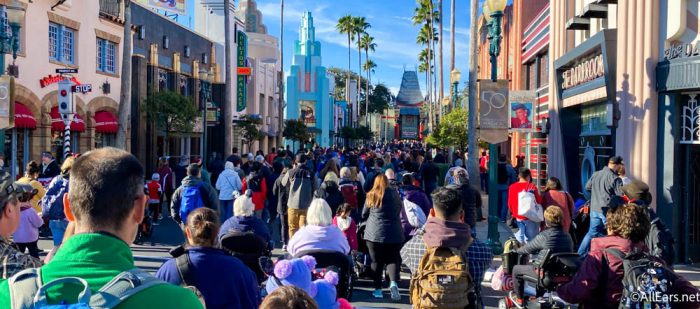 And the most popular rides were even busier than usual. Star Wars: Rise of the Resistance had a 135-minute wait when we last checked…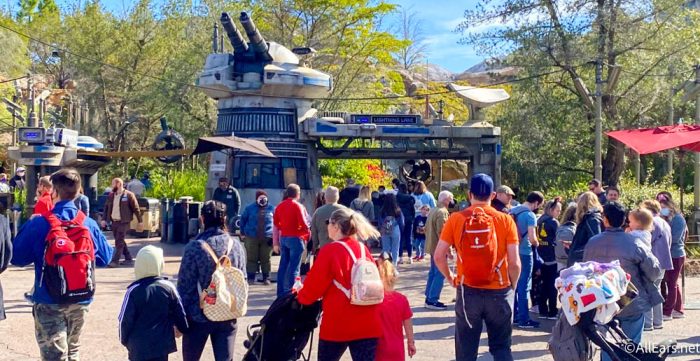 …and Slinky Dog Dash has consistently stayed around 80 to 90 minutes.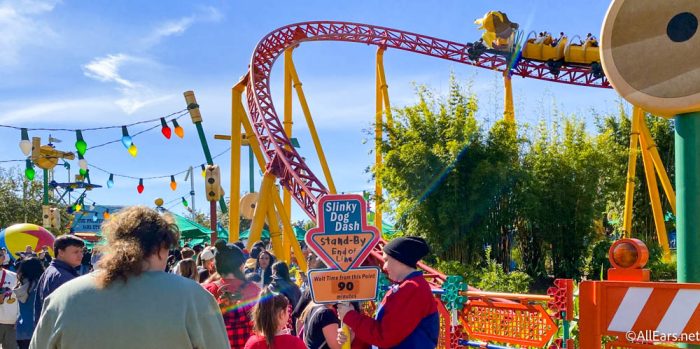 Disney's Animal Kingdom is similarly busy, although the layout of the park and attractions usually make this park seem less crowded.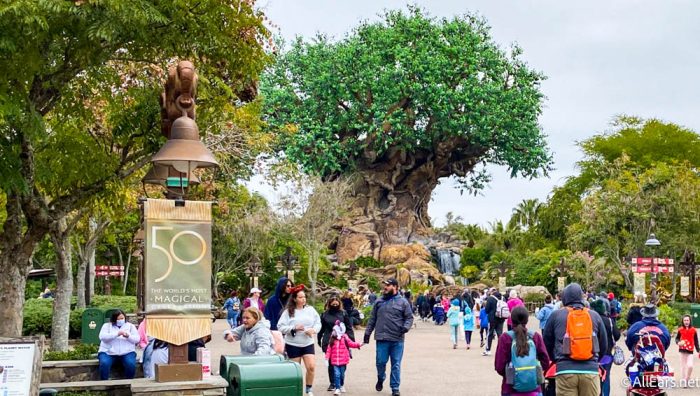 But the attraction wait times show that there are still a lot of people here, with a 105-minute wait for Avatar: Flight of Passage and a 50-minute wait at Kilimanjaro Safaris.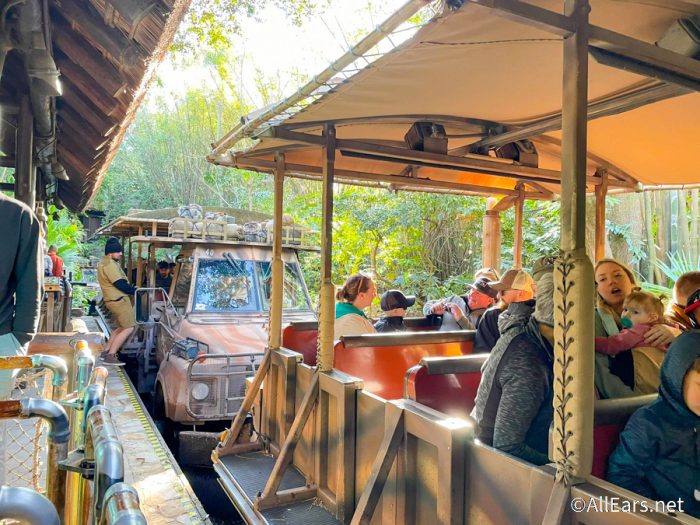 We saw evidence of the cold weather's impact when we checked one ride's wait time, though: If you're willing to get soaked on this chilly Florida day, Kali River Rapids only has a 5-minute wait!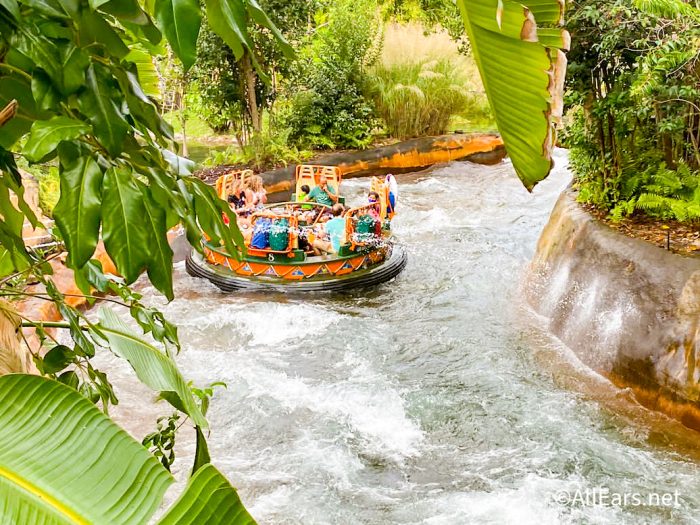 The parks aren't the only places you'll find long lines in Disney World. We stopped by Disney Springs this morning, and we waited in a 45-minute line to get into the Marketplace Co-Op store.
This long line was due to the new merchandise that Disney just released today. There's a new spirit jersey, amazing crocs, and Disney x Harveys bags that feature vintage Magic Kingdom maps, as part of the 50th Anniversary Vault Collection.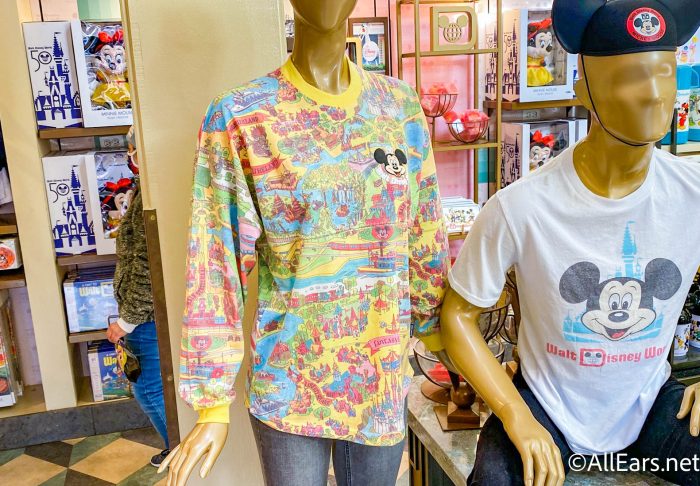 These items are selling out fast, with most gift shops already running out of the Harveys bags.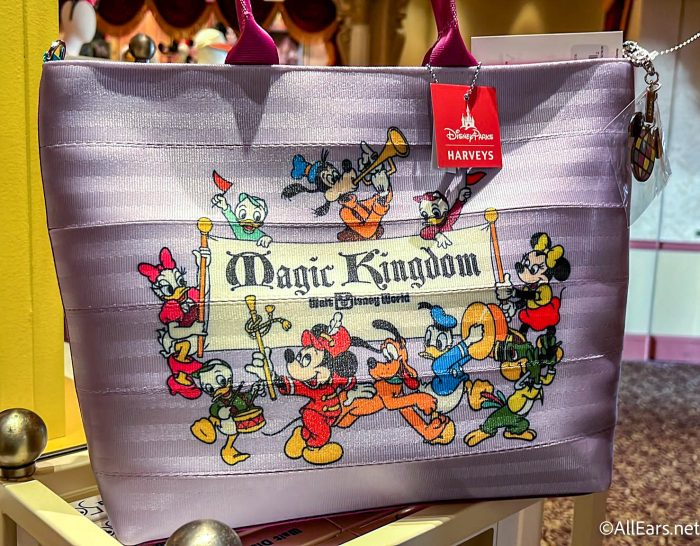 This new merchandise might have contributed to the bigger crowds in the Disney World parks as well. Or maybe everyone just chose January 24th as the day they would visit Mickey! Either way, there are definitely more people here than we expected to see today.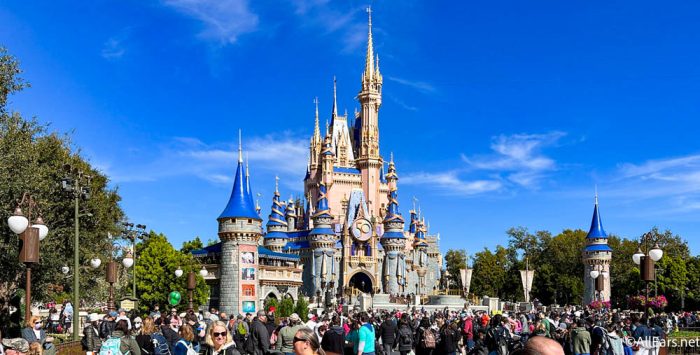 If you're visiting Disney World during a busy time, check out some of our best tips for avoiding the crowds and getting on as many rides as possible.
Keep following AllEars for more tips and updates as you plan your Disney World vacation.
Are you heading into Disney World soon? Let us know in the comments.