Happy 50th Anniversary, Disney World! One of the highlights of Disney World's big birthday bash has been the amazing merch.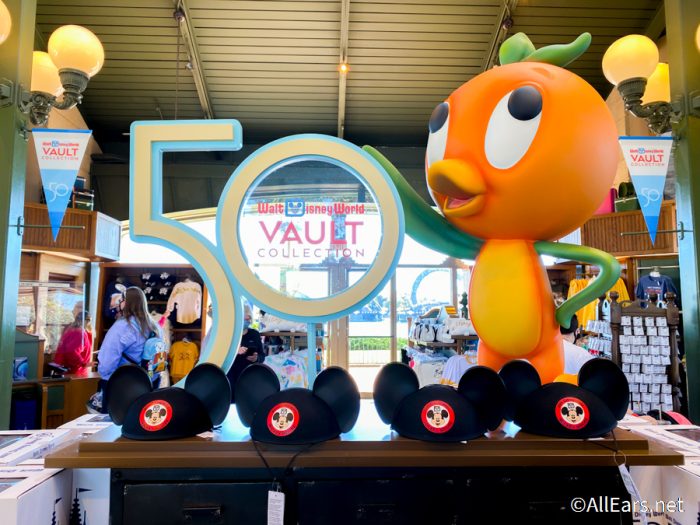 Disney World's 50th Anniversary Vault Collection, a popular line of merch inspired by vintage Disney items, is getting some new additions today! Let's check them out!
Over at Celebrity 5&10 in Disney's Hollywood Studios, we found the new Park Map spirit jersey for $84.99! This new shirt features a retro look at the Magic Kingdom, along with a vintage-style Mickey Mouse icon.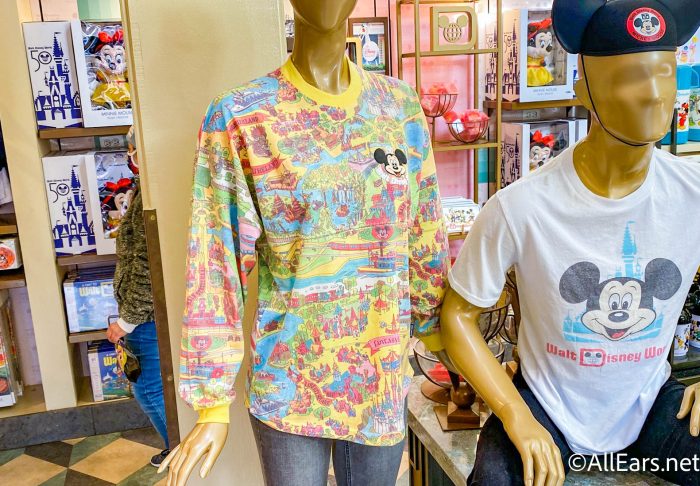 The back of the shirt has the classic Walt Disney World logo stretched from arm to arm with a fun little Florida flag. The contrasting yellow cuffs and collar give the spirit jersey a little extra pop of color!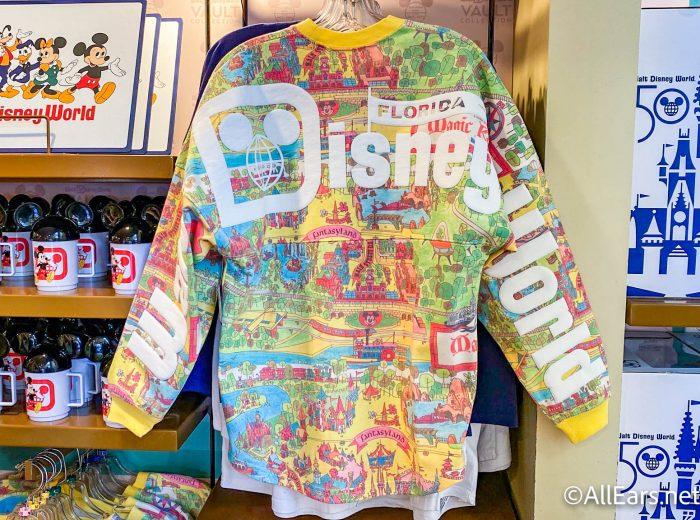 We also found the spirit jersey over at the Main Street Cinema in the Magic Kingdom. The store is right across from the Emporium!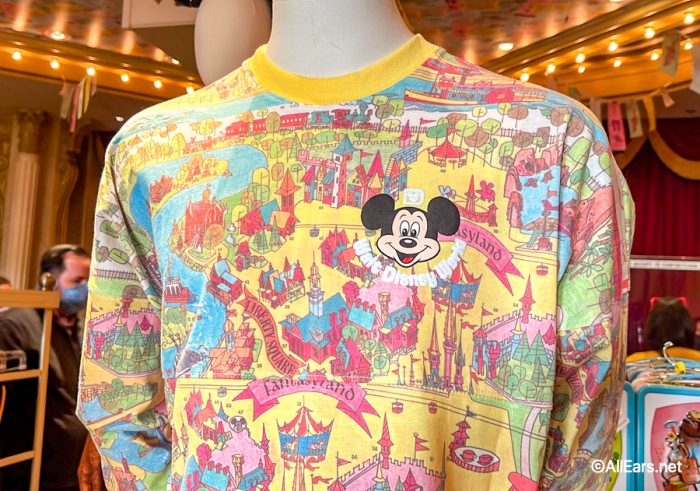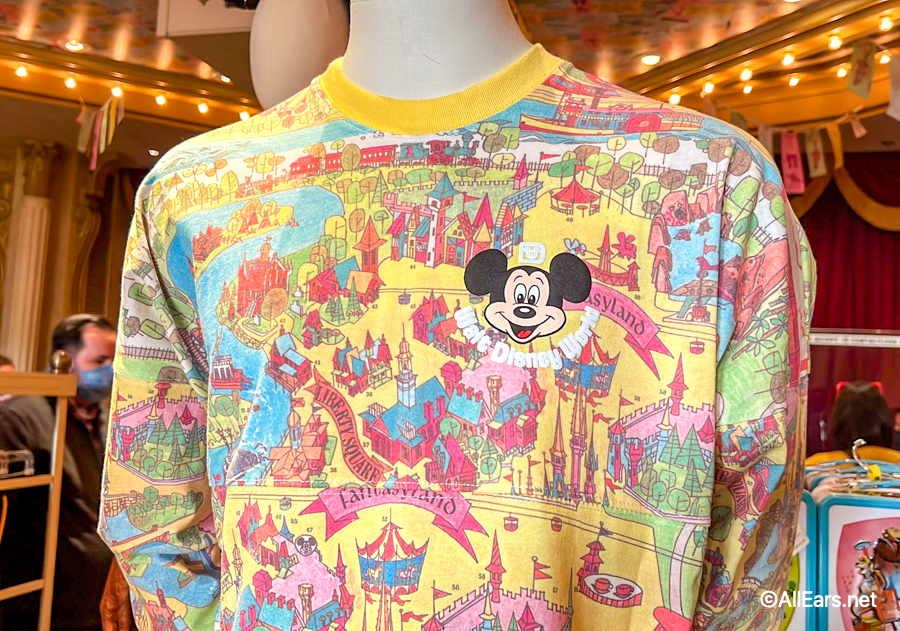 It's so fun to see what the park looked like all those years ago! What's your favorite detail on this shirt? There's so much to look at!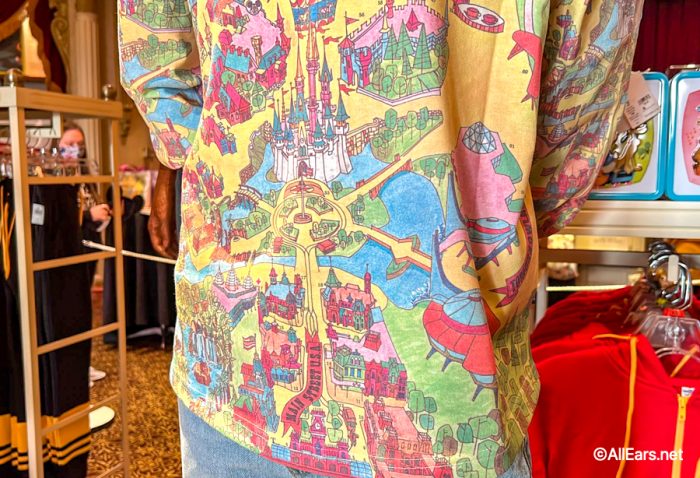 Disney also released a pair of matching Crocs today! With these, plus the spirit jersey, you're one pair of pants away from a full park map-themed outfit!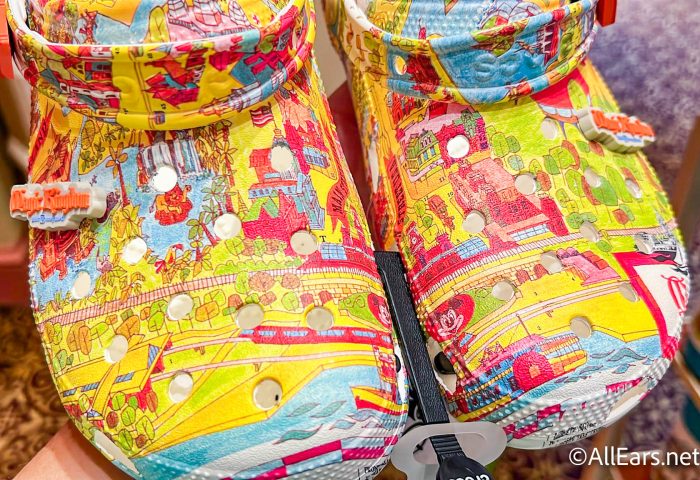 These items, along with a bunch of other goodies, were previewed all the way back in 2021 during Destination D23! We're very happy to finally see these items arrive in the parks.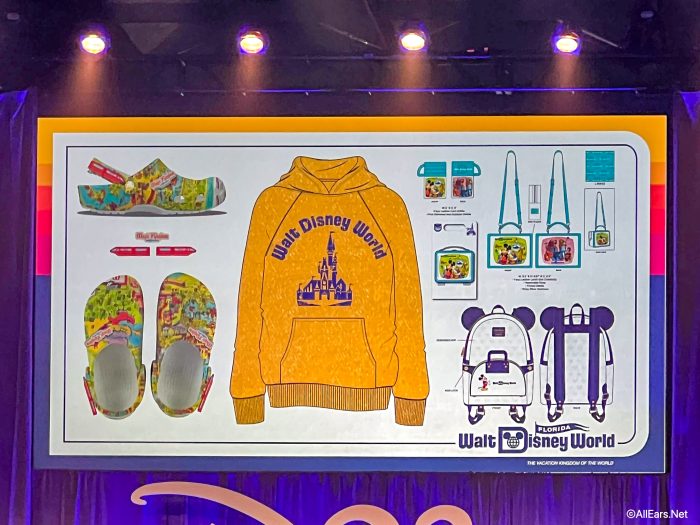 The 50th Anniversary celebration is just getting started, so get ready for even more amazing merch! We don't know about you, but we're really excited to see what Disney World has in store for the rest of this massive celebration.
What do you think about this new Spirit Jersey? Let us know in the comments!