These days at Walt Disney World, it seems the "slow season" is shrinking, and  more often than not, we experience some pretty significant crowd levels.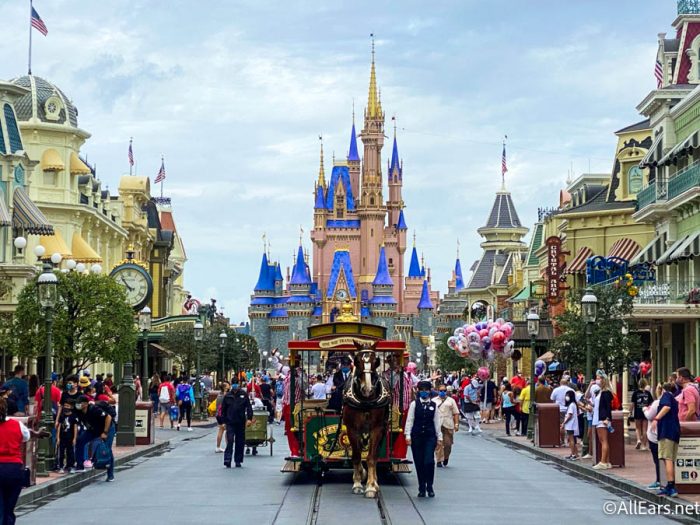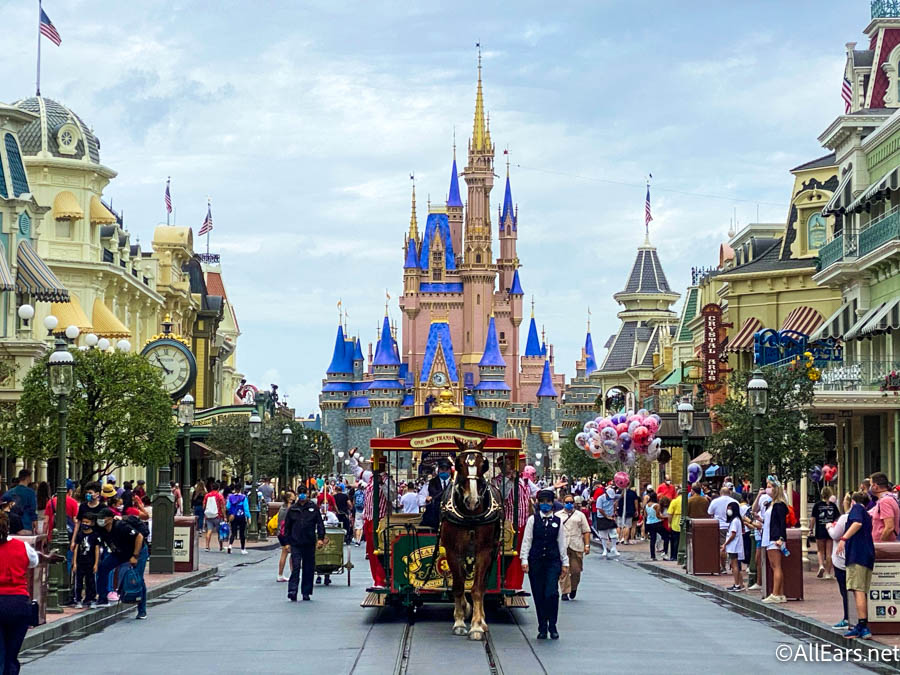 If you visit Disney World now, you might just find yourself surrounded by QUITE a lot of friends also enjoying the parks. And we have a feeling most of you probably don't really want to wait two hours for a ride or feel like you're stuck in a bit of crowd full of sweaty park guests (fun!).
How can you avoid the crowds in Disney World? Today, we're sharing our top 12 tips!
1. Visit During Slower Seasons and Days
Disney's ticket pricing and hotel pricing are date-based. Depending on the days that you visit, your stay could be much more expensive and potentially much more crowded. If you take a look at those ticket prices, you'll see that the higher ticket prices are typically assigned to days/seasons where Disney expects there to be a higher demand. Higher demand likely equals potentially bigger crowds. Think days like Christmas, Halloween, and other holidays or holiday weekends.
Another indication of the crowds/demand is the Park Pass calendar. If you're seeing one or more parks with passes already starting to fill up on certain days, you can generally expect that those days will likely be a bit more crowded as the parks could hit full capacity.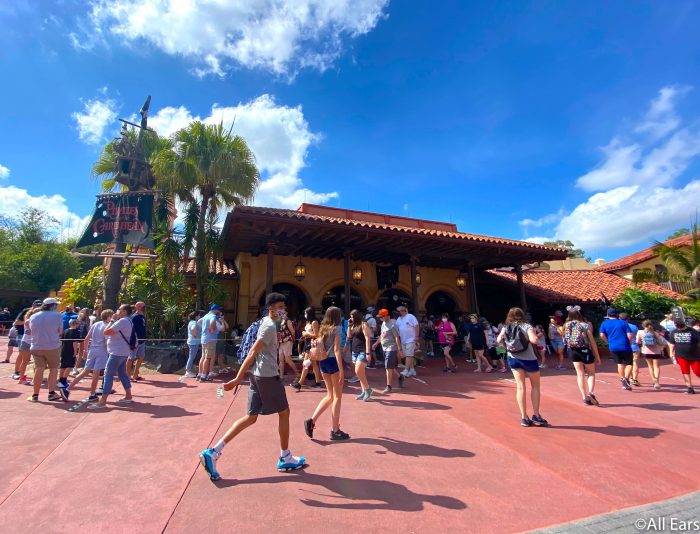 Our recommendation? Try, if you can, to visit Disney World during those slower periods — typically dates in spring or fall when there are no immediate holidays or times when kids would be off from school. We know that's not always possible, though. Sometimes Christmas vacation is the ONLY time you and your family have available to visit the parks. We totally get that.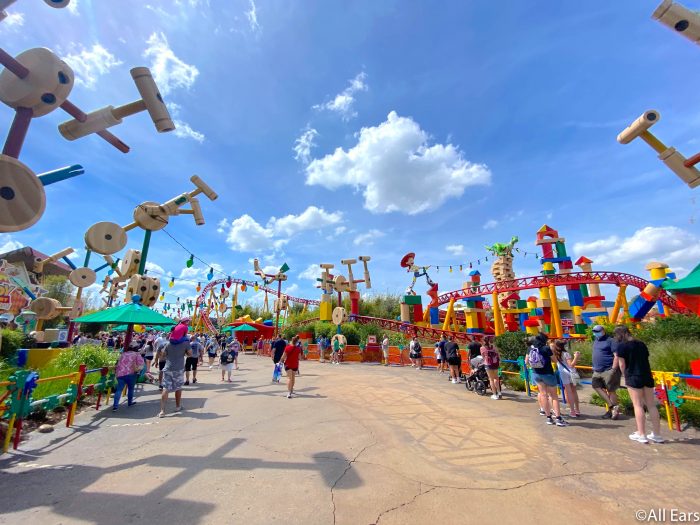 But if you can manage to sneak in a vacation during some of those slower periods, you might be able to visit the parks with significantly lower crowds.
2. Early Bird Gets the Worm
Getting to the parks early can also be SUPER beneficial. We know, we know — get up EARLY during VACATION?! We get that an early morning alarm might not be in your ideal vacation plans, but if you want to avoid the crowds, it can really help.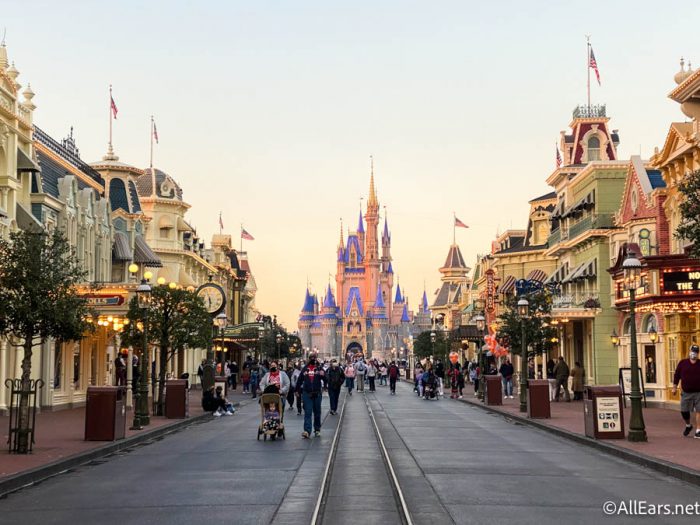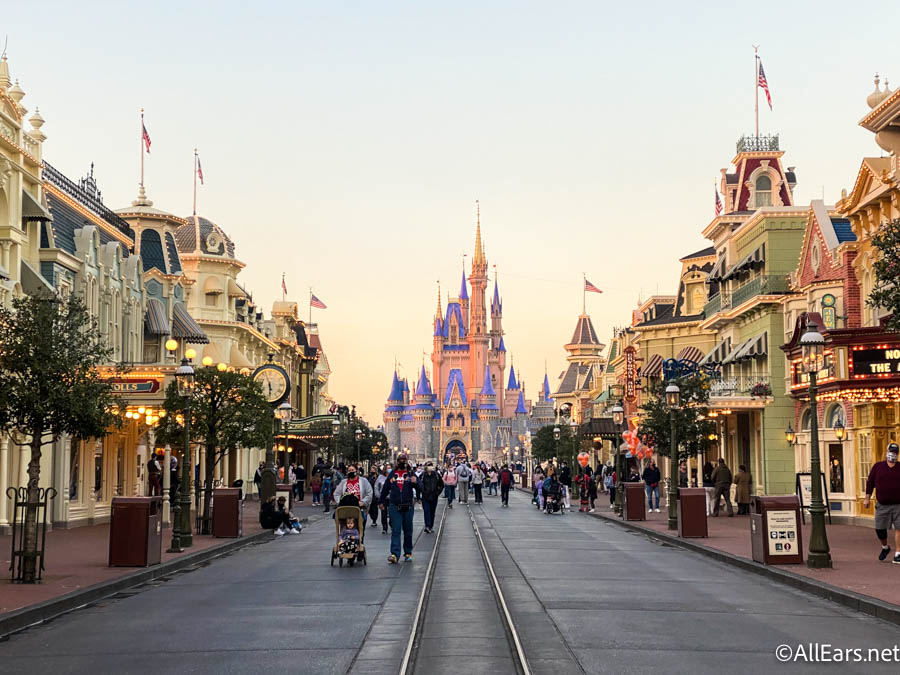 You might think that the parks don't open until their set opening time, so what's the point in arriving early? BUT, in our experience, the parks will actually let guests in a little bit before their official opening time. That means before the parks' official openings, you could actually sneak in a few rides with pretty low wait times!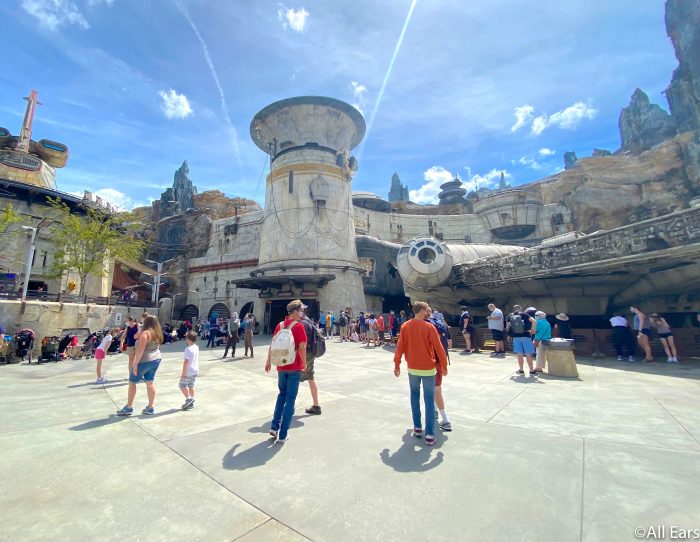 Additionally, if you're staying on-site you can take advantage of Early Theme Park Entry, which gives you entry into the parks 30 minutes before they officially open.
3. Skip Those Weekends
Generally speaking, weekends at Disney World tend to have some larger crowds. It's not always the case, as we have seen some SURPRISINGLY low crowds on some weekends. But sometimes you will find that Park Passes will be sold out more for some guests on the weekends, again indicating the expectation that there will be a higher crowd level.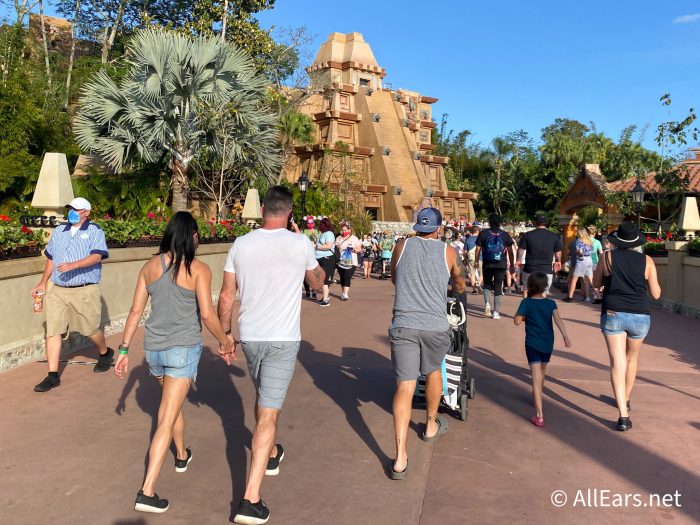 If your stay is long enough and you have some "off days" that you're going to use during your trip to stay at the hotel, go in the pool, etc., you might want to consider placing those "off days" on the weekend. Then you could spend your weekdays in the parks, and spend the weekends doing things outside of the parks to try and avoid some of the crowds.
4. Consider Activities Outside of the Parks
This sort-of goes hand in hand with what we mentioned above, but especially on days when large crowds are expected or the parks are expected to reach capacity, you might want to consider doing activities outside of the parks! Instead of spending the day waiting in LONG lines, you could take that time to do some of the more unique things you might have never thought about before.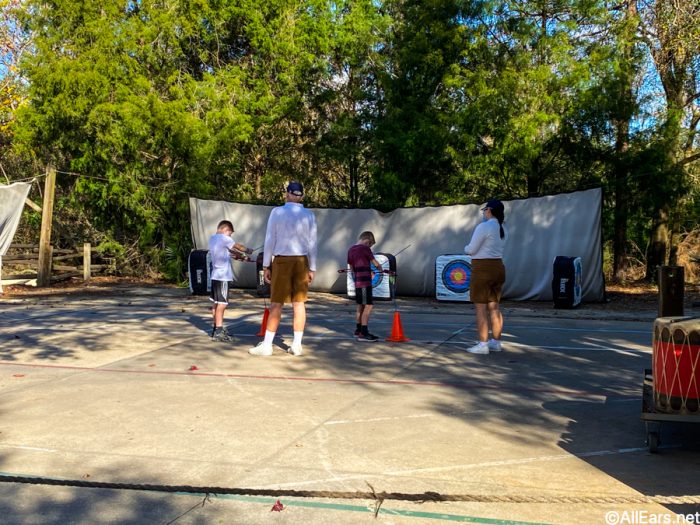 Have you ever been horseback riding in Disney World? How about mini golfing? Ever take archery lessons at Disney's Fort Wilderness Resort? Days when the crowds are expected to be large in Disney World are the perfect ones to do all of these things. These activities generally have limited capacities and are spread out, away from the park crowds. You might just get the chance to do things you've NEVER done before and otherwise really wouldn't have taken the time to do!
5. When to Eat
If you're in the parks and trying to avoid the crowds during meal times, you might want to consider eating during off-times.  If you decide to grab your food or place a Mobile Order for your meal right at 12PM, you'll likely hit that lunchtime rush of crowds. You could face a huge line of guests also waiting to pick up their Mobile Order meals at the same time. And, if you wait until 12PM to place your Mobile Order, you might find that the next available pick-up time isn't for a WHILE.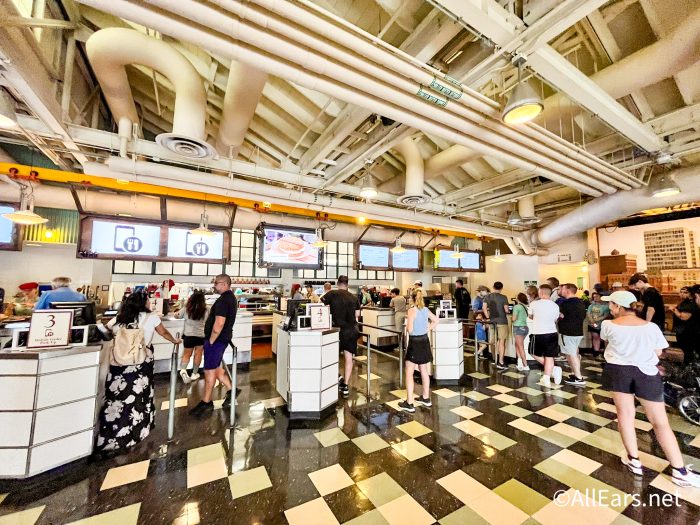 To beat the crowds, consider eating a bit earlier or later than 12:00PM. You might even want to consider having a big "breakfast/brunch" at around 10:30AM, and then not eating a bigger meal again until about 2PM or so, to help avoid the crowds. (And you could ALWAYS snack in between!)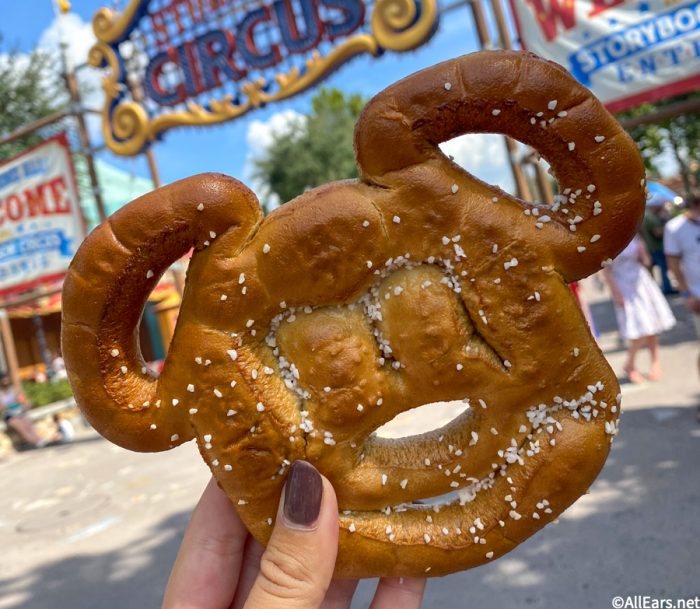 Another big tip is to remember to use Mobile Order! In many Quick Service places, Mobile Order is highly encouraged or essentially required. But, the real tip here is to place your order early in the day! Consider ordering your lunch fairly early in the morning and (if possible) scheduling it for a pick-up time that isn't right at 12PM. Placing your order early will help you have a greater number of pick-up times to choose from and will ensure that you've already got that order placed before the rest of the crowds decide to place theirs.
6. Hidden Quiet Spots
In the parks, there are often quite a few quiet, relaxing spots where you can escape the crowds and just catch your breath for a moment — but, you have to know where to look! 
Basically, the advice here is don't just settle for the only seating areas you might find right in front of you. Keep checking around — sometimes you'll find lovely, quiet spots that you'll just have to walk a bit farther to get to. It might involve a bit of searching, but it could give you some great peace of mind to sit in a place that's more spread out and relaxing.
7. Check Those Wait Times
This is a big tip for any day (low crowds or not) but it's especially important on days when the crowd levels are high. Be sure to look at the wait times for rides BEFORE you walk over to them! If you're deciding what ride to go on next, look at the wait times on the My Disney Experience app BEFORE moving those feet.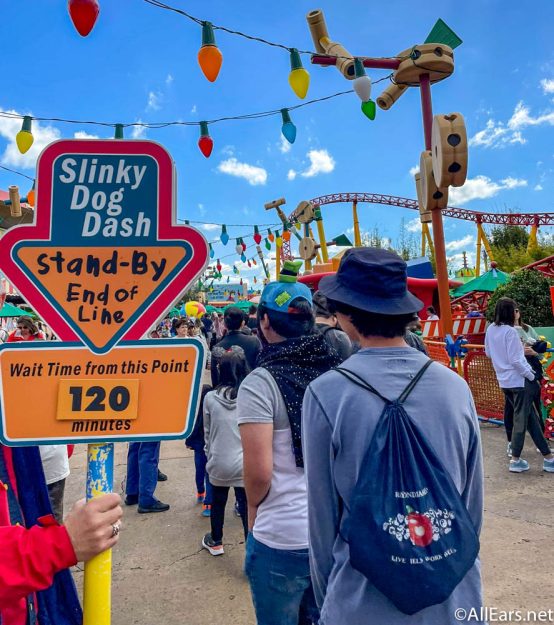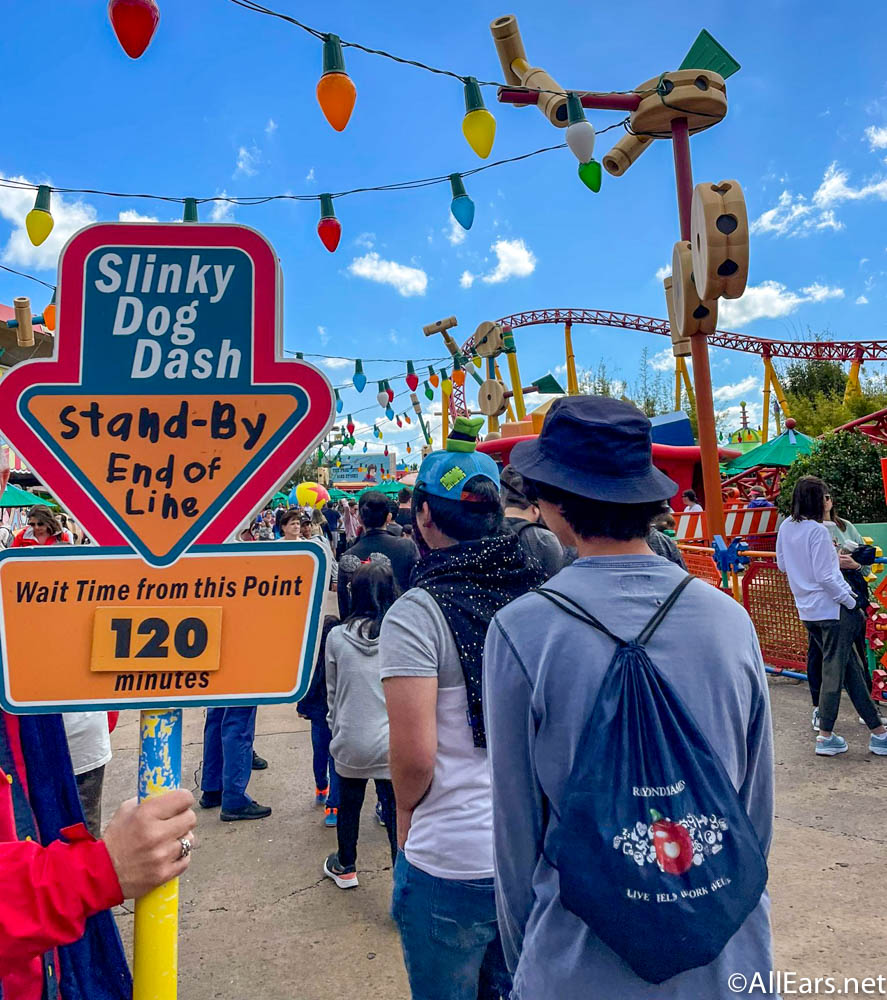 Believe us when we say, it's much better to see that Pirates of the Caribbean is at a 60 minute wait, while The Haunted Mansion is only at a 30 minute wait, before physically walking ALL the way over to Pirates to find it out for yourself and then walk ALL the way over to the Haunted Mansion to ride that instead because the line is shorter. If you check the times before you move, then you can be sure to head over to the rides with the lowest wait times to try and avoid the bigger crowds!
8. Take a Mid-Day Break
Another way to avoid the crowds is to leave the park when things get really busy, and come back later in the evening when some of the crowds have left. To make sure this is a good plan though, you'll need to check those park hours.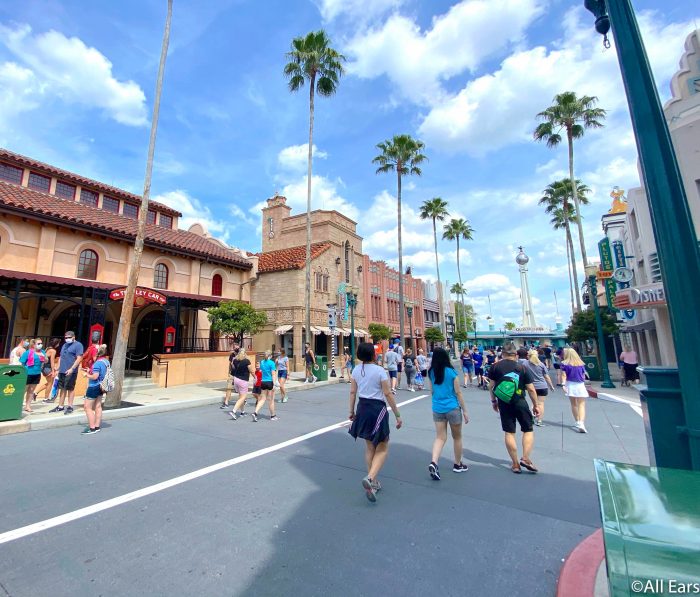 Keep in mind that you don't necessarily need to go ALL the way back to your own hotel for a bit of an out-of-the-park break. Say you're staying at Disney's Pop Century Resort, for example. Well, one day you could be at Magic Kingdom and just looking to get away from the crowds for a minute. You don't need to go ALL the way back to Pop Century. You could place a Mobile Order for some delicious pork nachos and a refreshing drink at Capt. Cook's in Disney's Polynesian Village Resort and just hop on the monorail to get over there. You could take your snack outside, and just relax for a bit, away from the bigger crowds.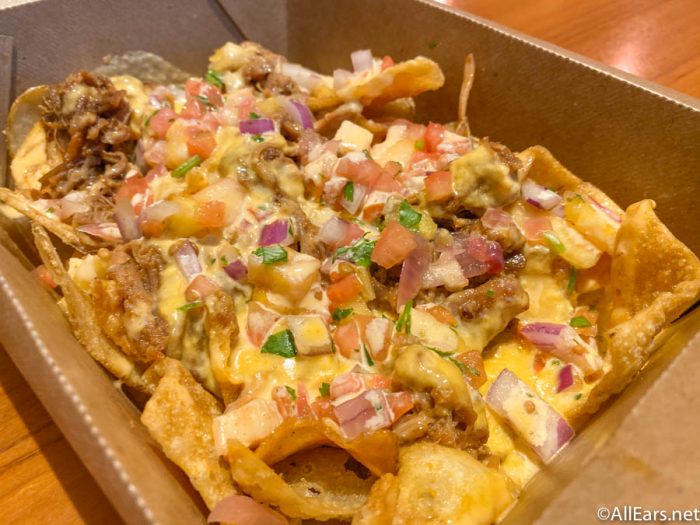 Then, you could do some shopping in the stores there, check out the decor in the hotel, and then quickly get back to Magic Kingdom once the crowds have died down a bit or you're just ready to return. Keep in mind that generally right now to resort hop you do need a dining reservation or Mobile Order or a reservation at that hotel.
9. Rain, Rain, Please Stay?
We know the typical phrase is "rain, rain, go away." But if you're trying to avoid the crowds, rain can be one of your BEST friends! When it rains in Disney World, guests will generally go into stores, restaurants, indoor rides, or even go back to their hotels to avoid the water. Assuming that it's not a torrential downpour, you might be able to take advantage of this slight dip in crowds to go on some of those rides with a lower wait time!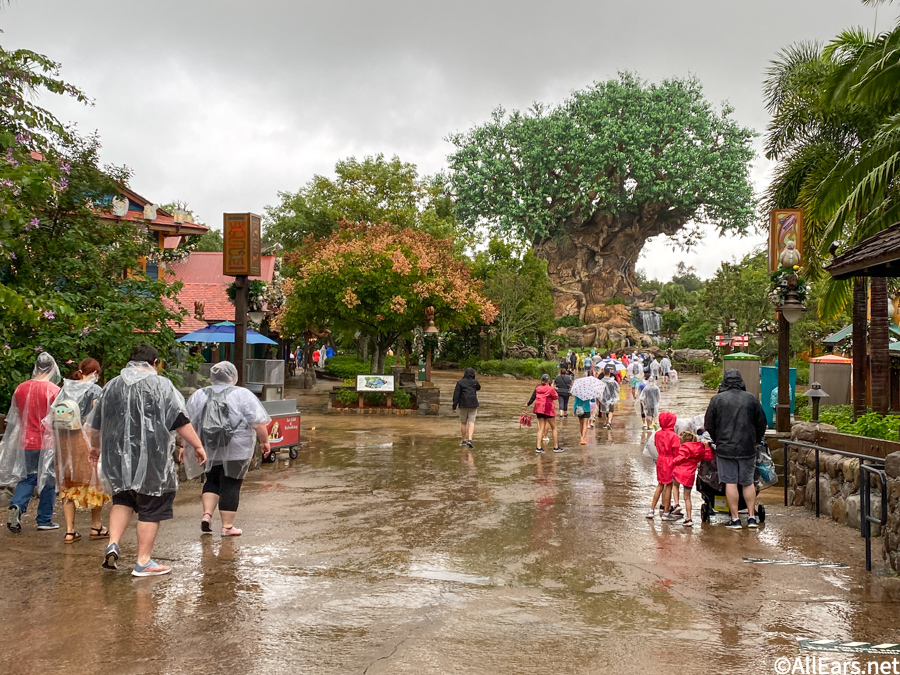 Catch a rainy day parade, go on some of those outdoor rides in the rain (some are actually BETTER in the rain), and check the My Disney Experience app to see what's got the lowest wait times! Just be sure to bring your own poncho so you aren't stuck buying one in Disney World. The Disney ones can be cute but VERY pricey!
10. Watch Out for Cavalcades and Parade
If you're trying to avoid the crowds in Disney World, then you need to be extra mindful of those character cavalcades and parades, particularly in Magic Kingdom. When a cavalcade passes through, many guests can quickly crowd up near the streets. You may have had lots of space around you and then suddenly find yourself surrounded by several other guests.
If you hear the music playing, signaling that a parade is coming through, consider stepping back a few feet. If you can, try to find a spot where you can still watch the cavalcade (if that's what you want to do) while still staying a bit further away from the crowds. Or you can take that time when the cavalcades are coming through to hop on some more rides while guests are otherwise occupied by the princesses, princes, Mickey, and more.
11. Where to Eat
Another way to avoid the crowds is to dine at out-of-the-way locations or spots that tend to be a bit emptier. Consider eating at restaurants in the Disney World hotels rather than in the parks if you're looking for a break. If you're at EPCOT, for example, you could walk over to Disney's Yacht and Beach Club Resorts or Disney's BoardWalk and grab a bite to eat over there, away from the main park crowds.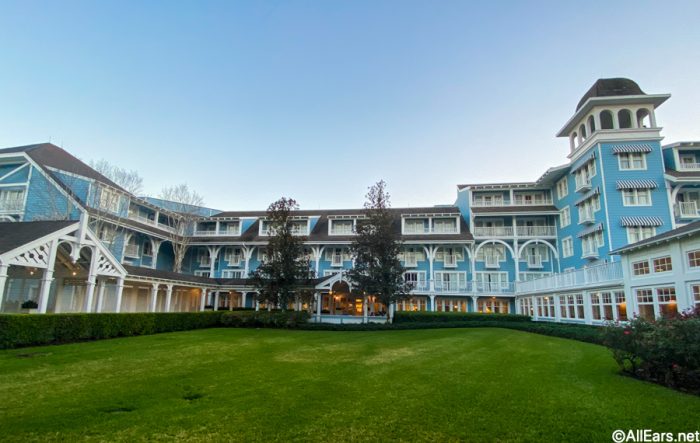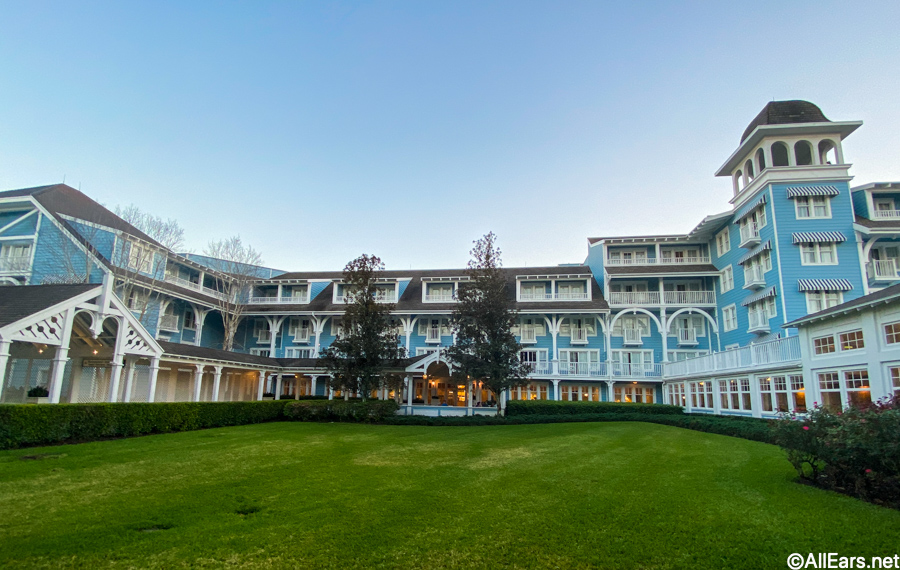 Table Service locations (in the hotels and in the parks) can also be a good choice. Having a reservation for a set time when you'll be able to easily get a table and sit down (typically in the AC) and relax while eating a good meal can be a great way to get a nice break.
12. Be Flexible!
And finally, probably the very BEST tip we can give to avoid the crowds in Disney World is to be flexible! Crowd levels can change from day to day, and throughout the day. You may have had your mind SET on riding Big Thunder Mountain Railroad at a certain part of the day. But if you see that the crowds are picking up and the line is getting MUCH longer than you wanted, try to be flexible.
Consider riding a few other attractions and keeping an eye on the wait times so you can hop in line once the wait gets a bit shorter. Consider walking a bit further away from your usual relaxing bench to find one that's a bit quieter. Truly, just being flexible and going with the flow of the day can help you have a more positive experience and potentially avoid more of those crowds!
And those are our top tips for avoiding the crowds in Disney World right now. We'll keep an eye out for more Disney news and bring you all the latest updates along with our top tips! Stay tuned for more.
Join the AllEars.net Newsletter to stay on top of ALL the breaking Disney News! You'll also get access to AllEars tips, reviews, trivia, and MORE! Click here to Subscribe!

What do you do to avoid crowds in Disney World? Tell us in the comments.