There are LOTS of things to do in Disney World!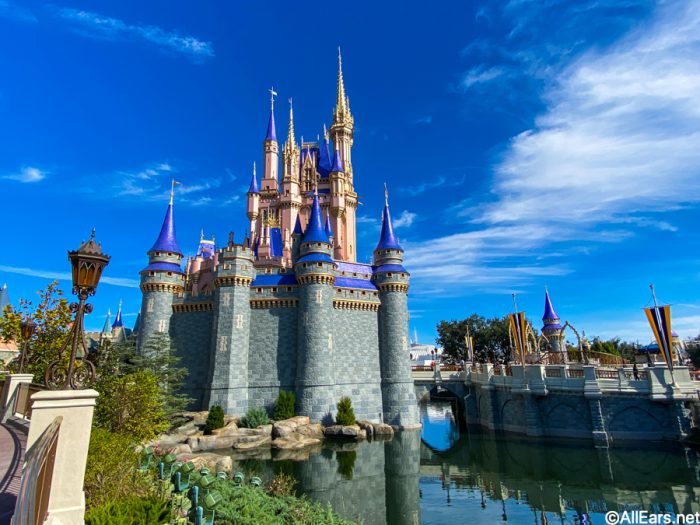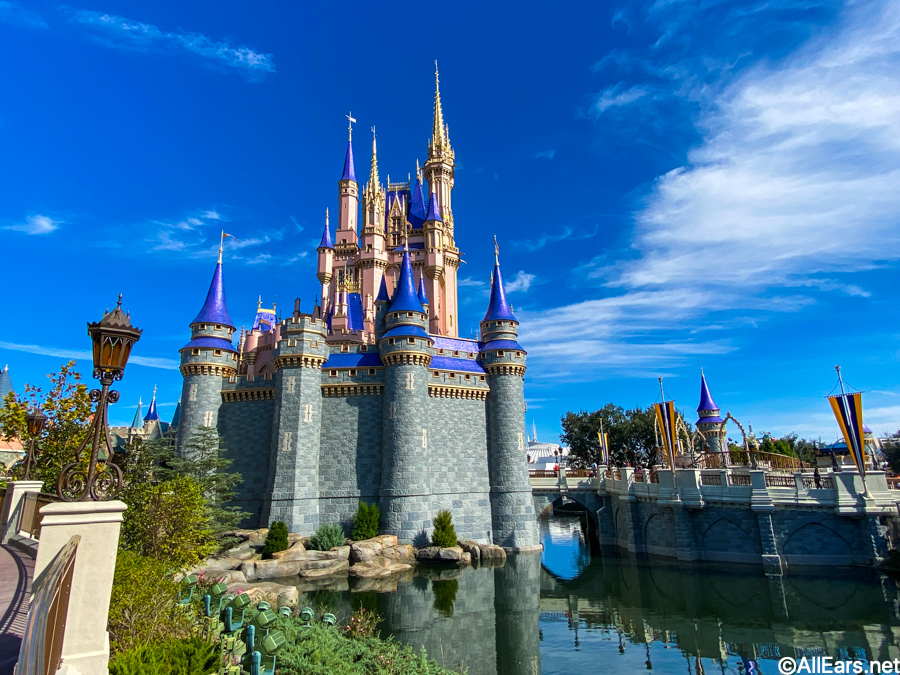 Whether you've been once or 200 times, some of these activities (including the more obscure or lesser-known ones) may have totally flown under your radar. Or, you just may have gotten the chance to do them yet. Or, they may be SO exclusive, you'd basically have to win a sweepstakes to do them (but they're definitely Disney bucket list material). Today, we're breaking down our list of 50 things you've NEVER done in Disney World! How many of these have you already done and how many are you going to add to your Disney to-do list? There's only one way to find out!
Before we hop in, we do want to note that things are a bit different right now due to the global pandemic. Several of these activities or restaurants may not be available or open at the moment. So, be sure to check what is or isn't available during your next trip to see which of these you'll be able to do!
1. Stay in the Cinderella Castle Suite
This is 100% Disney bucket list material. The Cinderella Castle Suite is essentially Disney World's most exclusive hotel room. Located INSIDE of the Castle in Magic Kingdom, it features regal furniture, a glass slipper (of course), a "magic mirror," a bath tub under the "stars," and SO much more.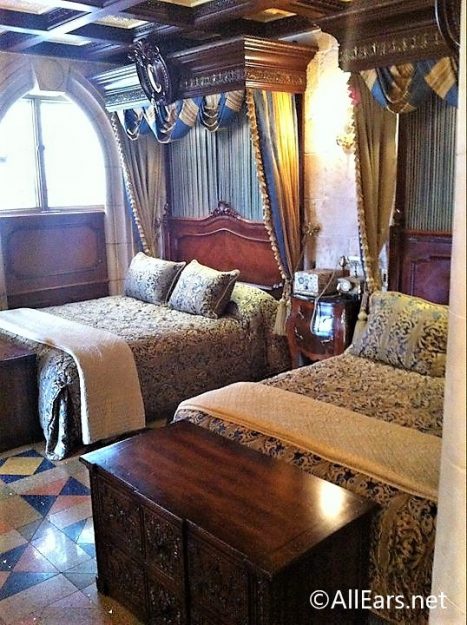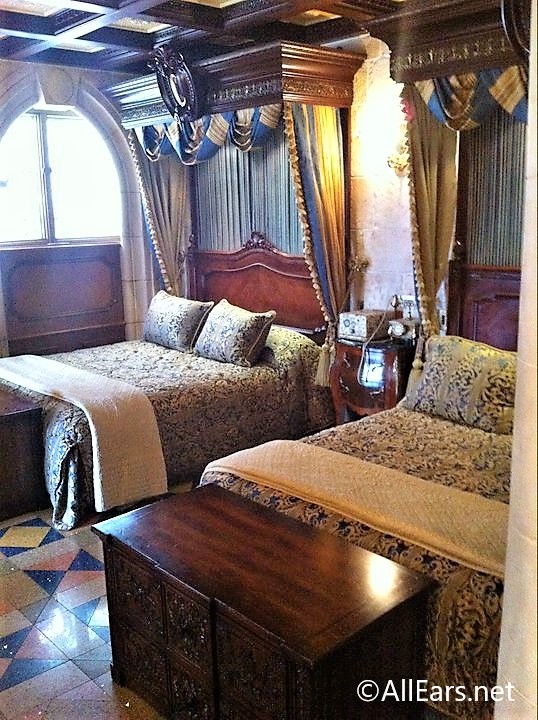 During the Year of a Million Dreams, guests could win the chance to stay there. Were you one of the lucky ones who won?! Unfortunately, right now you can't pay to stay in this amazing spot. Generally, you have to be invited or win a contest to spend the night there. Previously, you could also book a $12,000(!!) tour to visit the room (but not stay in it). So, for now, watching videos of the room's hidden details will have to do!
2. Go to the Water Parks
While lots of people think to visit Magic Kingdom, EPCOT, Disney's Hollywood Studios, and Disney's Animal Kingdom, some guests TOTALLY forget that Disney has two water parks for you to enjoy too!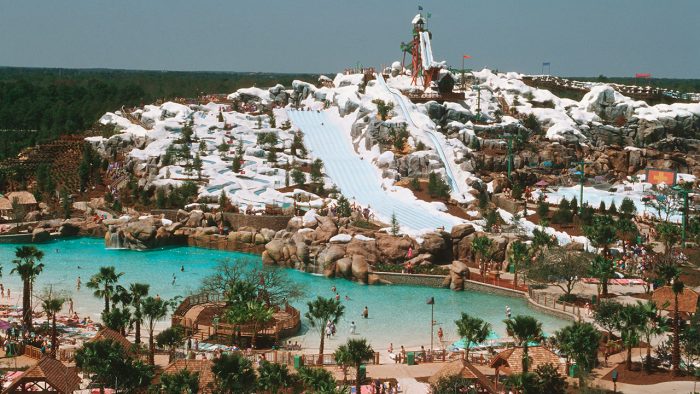 There are lazy rivers, amazing slides, lots of spots to relax and get a tan, and so much more. Right now, Disney's water parks are closed but Blizzard Beach is set to reopen in March. If you've never been before, you might want to consider adding a day at the water parks to your Disney World itinerary.
3. Surfing Lessons
Did you know you can actually take surfing lessons in Disney World?! It's true!  For around $199 per person, you'll get early access to Disney's Typhoon Lagoon Water Park. Your surfing lesson includes a continental breakfast, photos of your surfing lessons, and (of course) time in the wave pool to hang 10.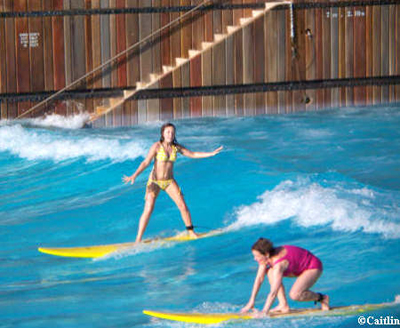 Whether you've never surfed before in your life, or you just want a few tips, this can be an awesome and really unique activity to do at Disney World. The program is available for everyone ages 8 and older and each class lasts about 2.5 hours. If you're a REAL surfing pro though, you opt for the private sessions instead with access to 100 waves broken into sets of 25. That's a LOT of waves!
4. Mini Golfing
Another thing some people don't even realize you can do in Disney World is go mini golfing! There are actually a few different mini golf courses including the whimsical Winter Summerland, the cute Fantasia Gardens, and the more difficult Fantasia Fairways (made for more serious golfers).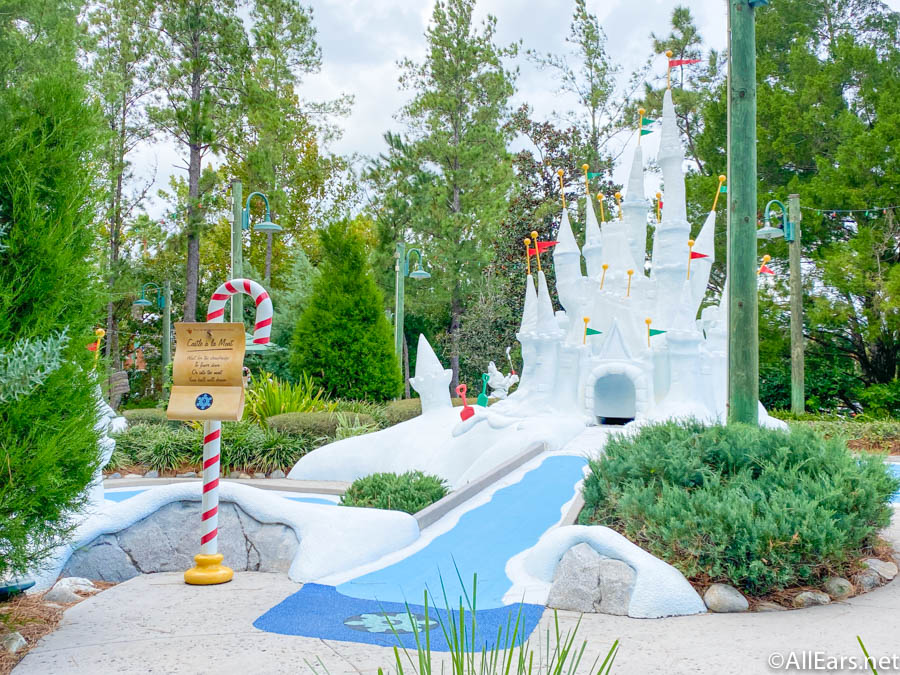 Fantasia Fairways and Fantasia Gardens are located near the Walt Disney World Swan and Dolphin Hotel, while Winter Summerland is over near Blizzard Beach. For about $14 for adults, $12 for kids, you can enjoy some fun (and a little bit of healthy competition) with these golf adventures.
5. Horseback Riding
At Disney's Fort Wilderness Resort & Campground, there are so many unique under-the-radar activities some Disney fans might not even know about. One of those is horseback riding! You'll check-in at Tri-Circle-D Ranch (which is located at the entrance to Fort Wilderness) and then ride through the wilderness, passing by deer, ducks, and more.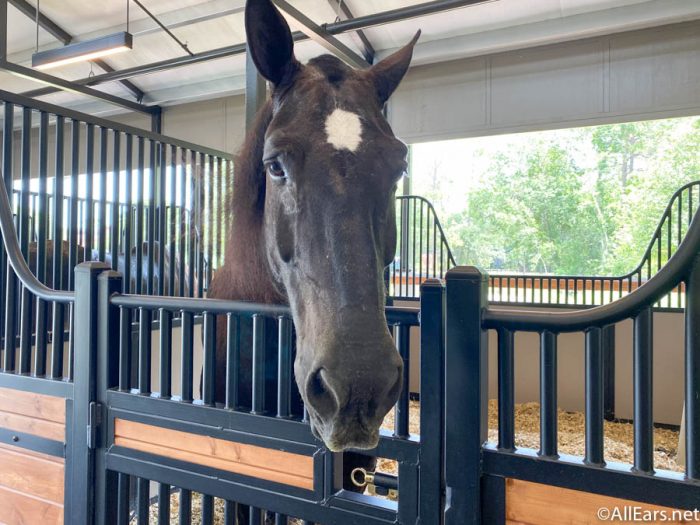 The 45-minute rides are $55 per person and are available for guests 9 and up.
6. Fishing
More of a fan of fish than horses? Well, then you can sign up for one of Disney's guided fishing excursions. There are a number of options available including a larger boat that fits up to five guests or a tournament-style boat for one or two people. There are 2-hour and 4-hour excursions, and each excursion includes an experienced guide, rod and reel, tackle, and artificial or live bait. Just keep in mind that all fishing in Disney is catch-and-release.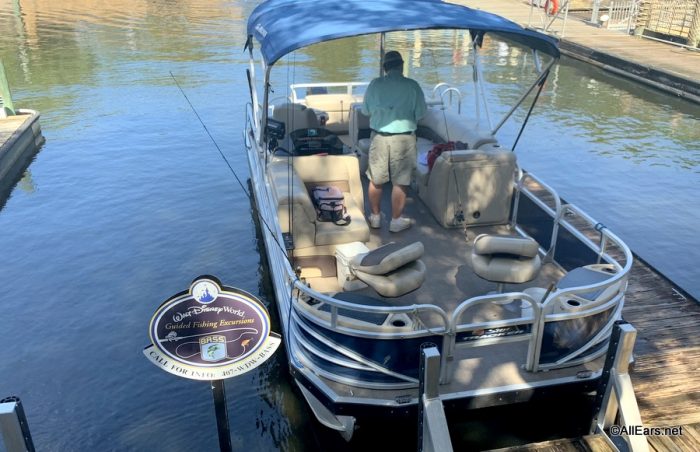 You can typically start these excursions from a number of different marinas in Disney World including Disney's Fort Wilderness Resort & Campground, Disney's Caribbean Beach Resort, Disney's Contemporary Resort, Disney's Old Key West Resort, Disney's Polynesian Village Resort, Disney's Wilderness Lodge, and Disney's Yacht Club Resort. Just be sure to check with the hotel ahead of time to see if the excursions are available. Advance reservations are recommended.
7. Learn Archery
Want to be like Merida and shoot for your own hand? Well, you can with Disney's archery lessons! At the Fort Wilderness Archery Experience in Disney's Fort Wilderness Resort and Campgrounds, guests ages 7 and up can learn how to hold and fire a compound bow during a 75-minute archery lesson.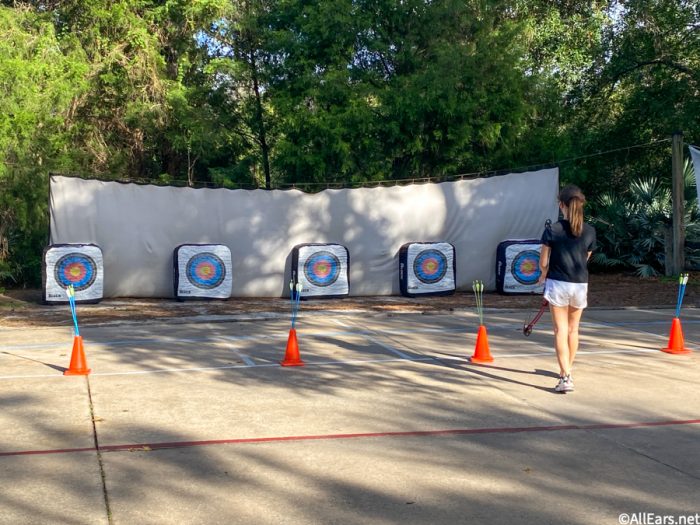 Sessions typically run in the afternoon starting at 2:45PM and reservations are highly recommended. The experience is priced at $45 per person.
8. Do a Segway Tour
Did you know you can ride a Segway through the wilderness in Disney World? At Disney's Fort Wilderness Resort & Campgrounds, you can actually go on the Wilderness Back Trail Adventure and explore the grounds without having to walk. During this 2-hour experience, you'll get 30 minutes of instruction and practice time (so don't worry if you've never ridden a Segway before).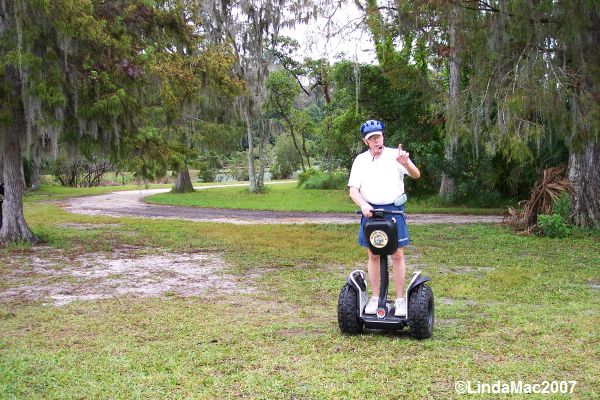 Then, you're off to explore! Guests have to be 16 years old or older and the experience costs $90 per person. You can call Disney at 407-939-5277 to make your reservation.
8. Rent a Boat
If you want to be out on the water, but you don't want to go fishing, you can just rent a boat and explore the beautiful waterways around Disney World. There are quite a few options available including a Sea Racer that seats 2 guests ($32 per half-hour), a Boston Whaler Montauk that seats up to 6 ($45 per half hour), and a Sun Tracker Pontoon Boat that seats up to 10 ($45 per half hour). Each boat comes with its own requirements regarding the age of the driver.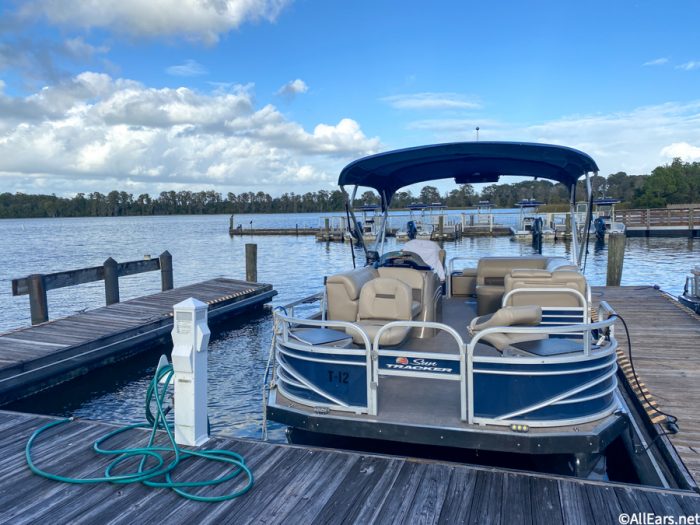 You'll be able to generally drive the boats around waterways and sometimes get a cool view of some of the parks and resorts along the way.
You can rent the boats at a lot of different spots including Disney's Contemporary Resort, Fort Wilderness, Disney's Polynesian Village Resort, Disney's Beach and Yacht Club Resorts, and more.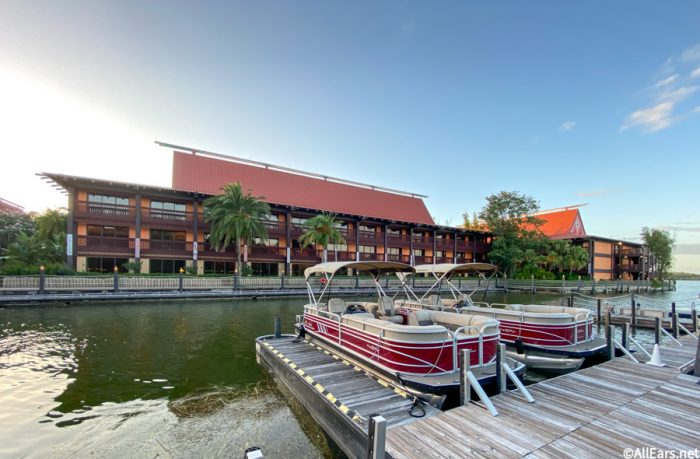 But, if you want the ULTIMATE and most luxurious boat experience, you'll want to check out the Grand 1 Yacht. This is a 52-foot yacht has private dining and butler amenities available. You could time it for a nighttime fireworks experience and truly get some incredible views.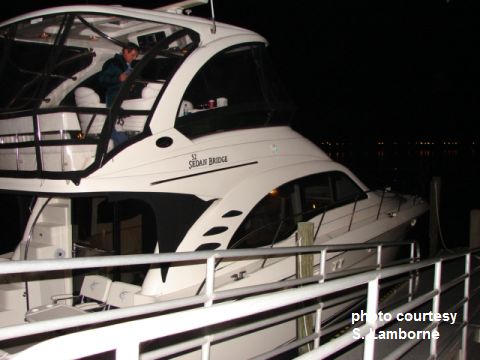 But, it'll set you back $399 per hour plus tax, so keep that in mind!
10. Dinner and a Show
The entertainment doesn't stop when you leave the parks in Disney World. At the Hoop Dee Doo Musical Revue in Disney's Fort Wilderness Resort & Campground and Spirit of Aloha at Disney's Polynesian Village Resort you can enjoy dinner AND a show.
Hoop Dee Doo especially is a fan-favorite, serving up some delicious fried chicken, cornbread, and strawberry shortcake, with some hilarious and fun performances. Both of these experiences are currently closed, but we will be sure to update when they get reopening dates!
11. Backstage Tours
Disney has a TON of amazing tours that can get you all kinds of special behind-the-scenes looks at your favorite rides and more. Want to learn more about the greenhouses at Living with the Land? You can do that! Want to walk in Magic Kingdom's utilidors? You can do that too!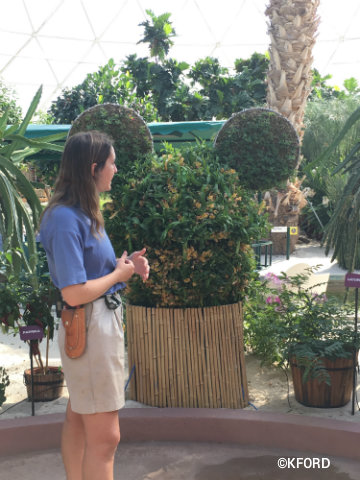 Want to get a closer look at how Disney cares for its elephants in Animal Kingdom? Check! Want to go on a wild trek with rope bridges and more in the safari portion of Animal Kingdom? You can do that too. There are LOTS of different tour options at different price points, for different activity levels, and for families with kids of different ages.
12. Victoria & Albert's
Behind this somewhat unassuming door is one of the most extravagant dinner experiences you'll get in all of Disney World. Victoria & Albert's is located at Disney's Grand Floridian Resort & Spa and it has been a AAA Five Diamond Award recipient since 2000. You can sit in the dining room, go for the more exclusive Queen Victoria's room, or go ALL the way and opt for the Chef's Table which is in the heart of the restaurant's kitchen (which includes up to 11 courses).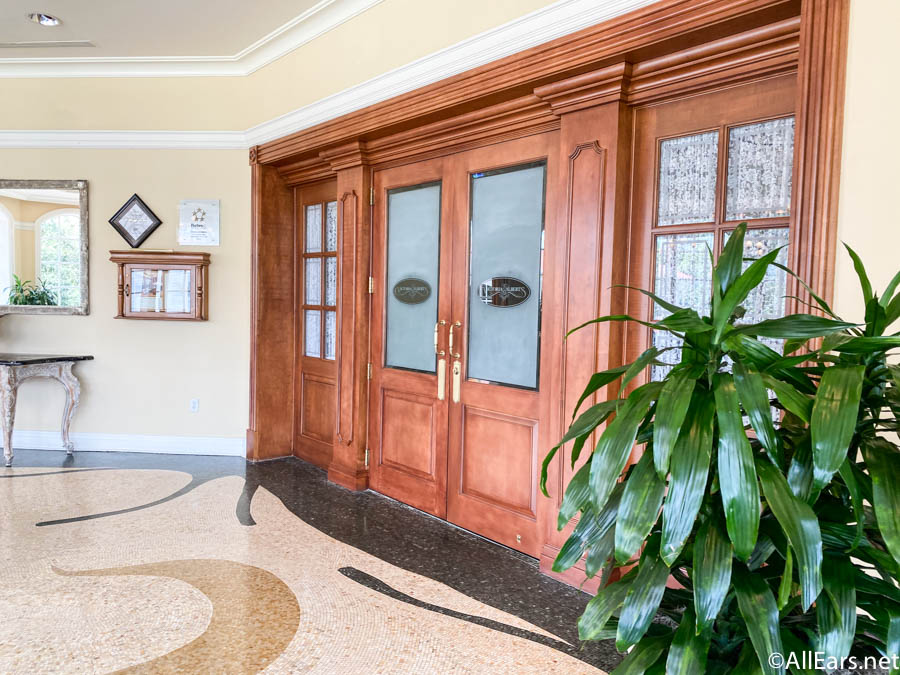 Basically, it's one of the FANCIEST restaurants you can eat at in all of Disney World, with delicacies like Russian Osetra caviar, beef from Japan, and more. It's definitely one of those once-in-a-lifetime bucket list spots.
13. Golf or FootGolf
Miniature golf is fun, but for the real golf pros, there are true, championship golf courses to enjoy in Disney World. You can even book a tee time online for some of the courses and take a look at the different prices. There are also junior programs for the kids trying to learn how to play the game.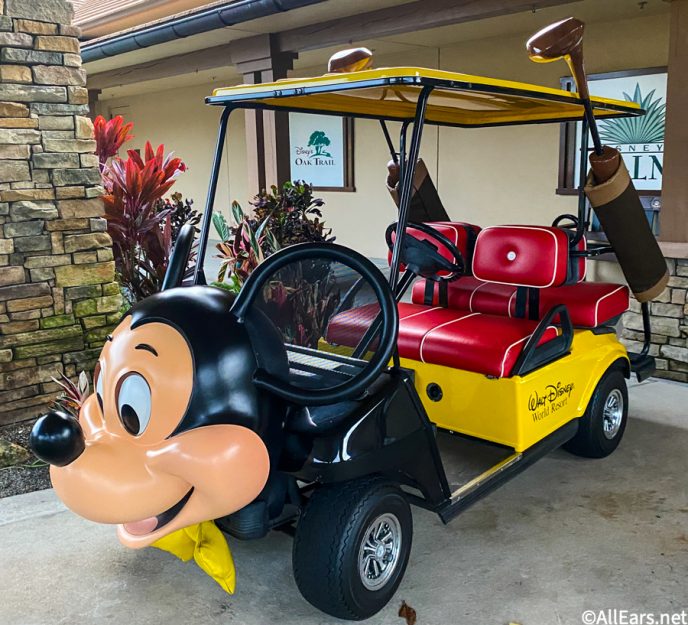 If you're more of a soccer fan, you could try a combination of golf and soccer with Disney's FootGolf course. It's essentially a regular golf course except the holes are built for soccer balls and you kick the balls through the course. It's a 9-hole course that's actually been certified by the American FootGolf League.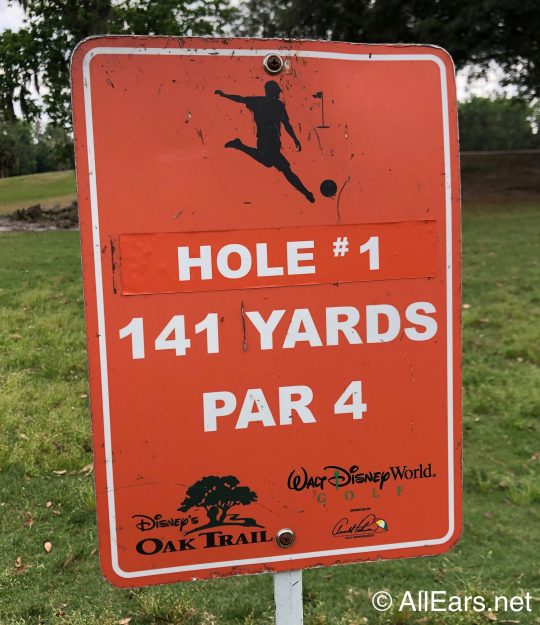 So, whether you want to hit your balls with a club or your foot, there are some fun options in Disney World.
14. Get a Haircut in Magic Kingdom
Need a little bit of a haircut? Or want to create some special memories for your kiddo's first haircut? Then, head over to the Harmony Barber Shop in Magic Kingdom! This is a real working barber shop where fans of all ages can get a haircut, and maybe even add some pixie dust to it!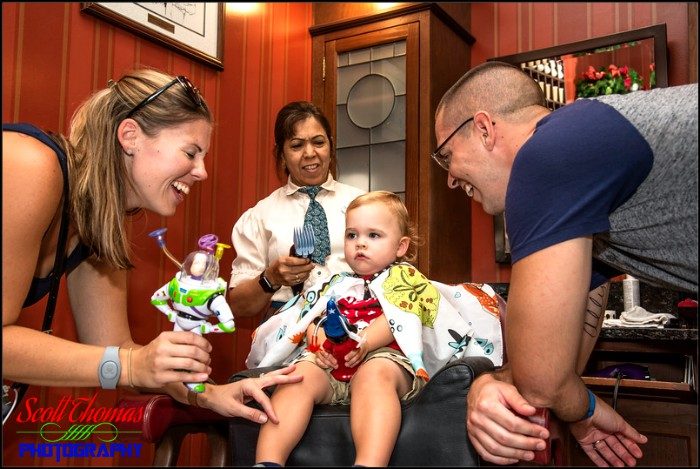 15. Have a Spa Day
Want your Disney trip to be EXTRA relaxing? Then you need a day at the spa! There are quite a few different spas you can visit on property with a whole bunch of unique treatments available including messages, facials, manicures, pedicures, and more.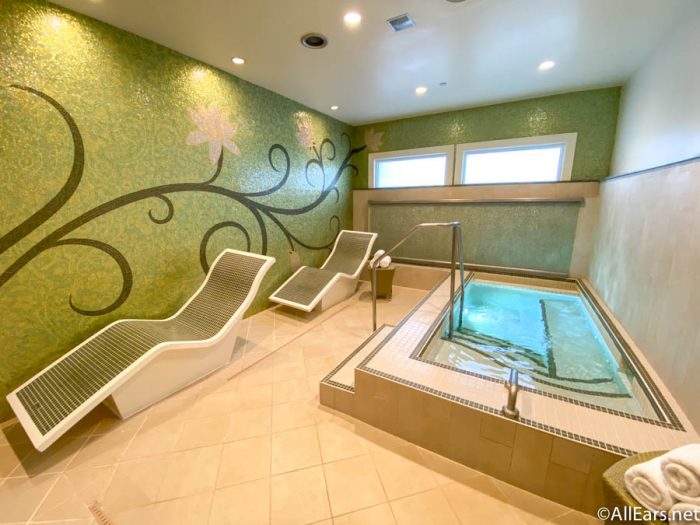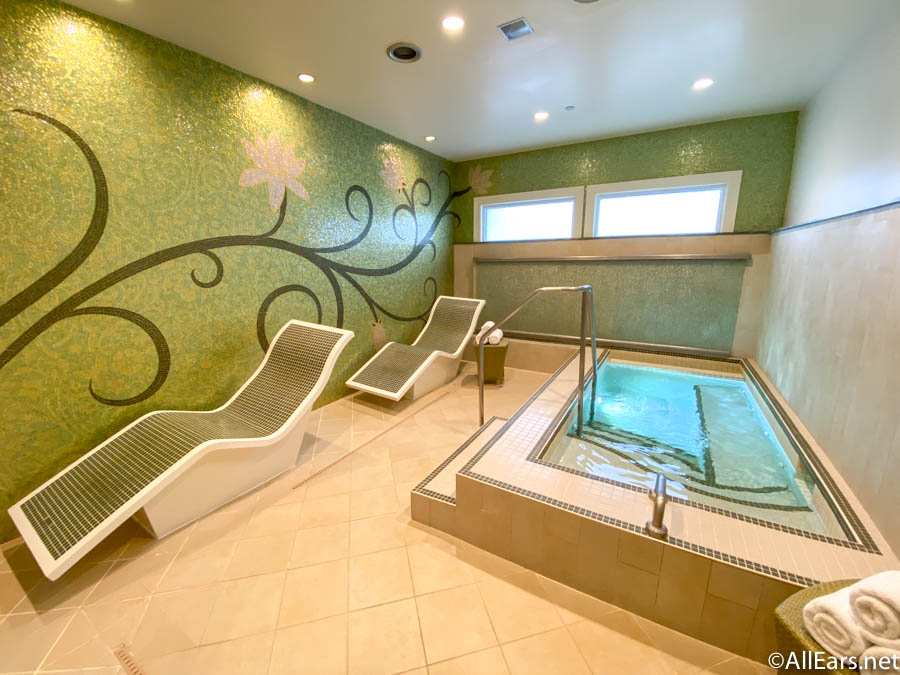 So, the next time you think "I need a vacation from my vacation" — consider booking yourself a spa day at the end of your trip to really give yourself that time to relax!
16. Mickey's Not-So-Scary Halloween Party
You can have an epic Halloween celebration in Magic Kingdom with Mickey's Not-So-Scary Halloween Party! During the party, you'll get to experience the most spectacular Halloween parade, check out awesome merchandise, see special ride overlays, go trick-or-treating INSIDE the park, and MORE!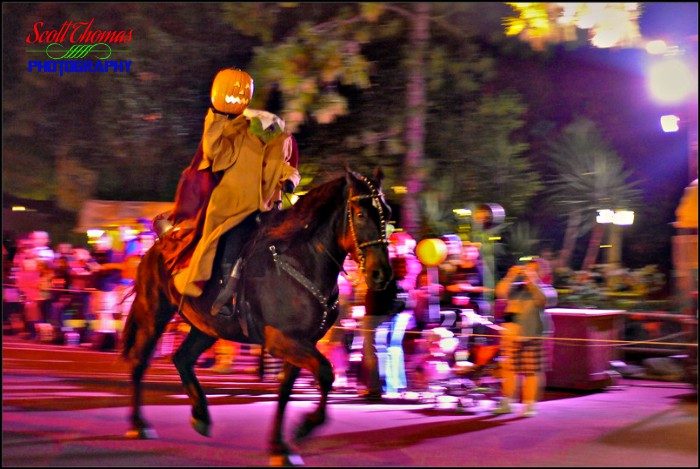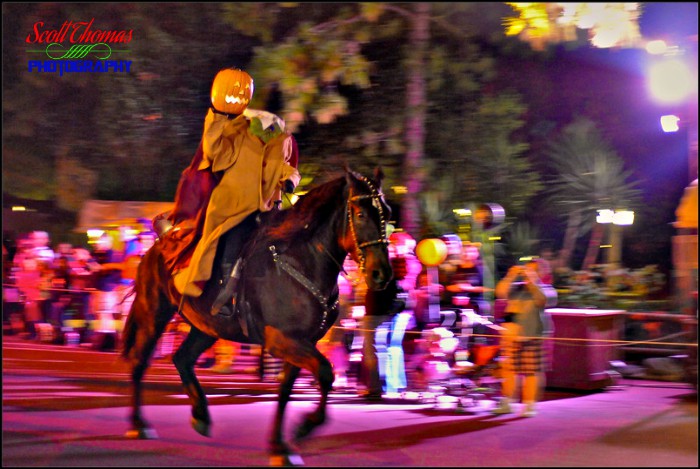 Keep in mind that this event requires a separate ticket. Your regular park admission to Magic Kingdom won't get you into this party.
17. Mickey's Very Merry Christmas Party
Another thing you might want to check out is Mickey's Very Merry Christmas Party. Like the Halloween party, this is a separate ticketed event. During this event, you'll get to experience the Magic Kingdom full of Christmas cheer. There's a special Christmas parade, free holiday cookies and hot cocoa, special stage shows, holiday overlays on some attractions, and MORE!
Basically, if you love all things Christmas, you might want to check out this event!
18. Villains and Other Ticketed Events
There are also other ticketed events in Disney World that you may have never experienced. For those who are fans of Disney's "baddies," there's the Disney Villains After Hours event at Magic Kingdom. You'll get unique entertainment and photo ops, event-specific snacks, access to Magic Kingdom rides with low wait times, and FREE popcorn, ice cream, and some bottled beverages.
There also special ticketed events called Early Morning Magic that can get you admission into the parks before they open. These events include breakfast and are limited in terms of capacity, meaning you'll get the chance to hop on some seriously popular rides with practically no wait at all!
There are also special After Hours events (other than the Villains one) that let you stay late in the parks, ride some popular rides, and enjoy some complimentary snacks.
19. Fireworks Dessert Party
If you're a big fan of dessert and you'd love to get reserved seating to see the fireworks without having to camp out in a good spot for a while, then you might want to look into Disney's dessert parties. There are a variety of options at the different parks but generally they come with a series of tasty treats, some complimentary beverages, and a reserved spot to watch the fireworks.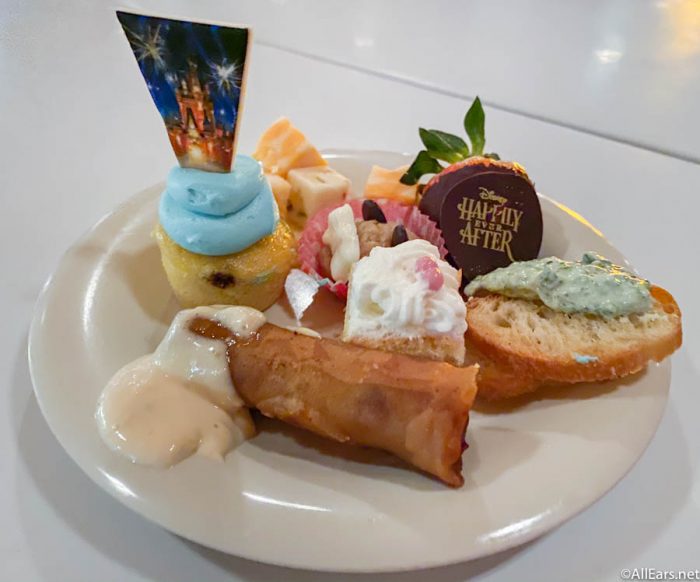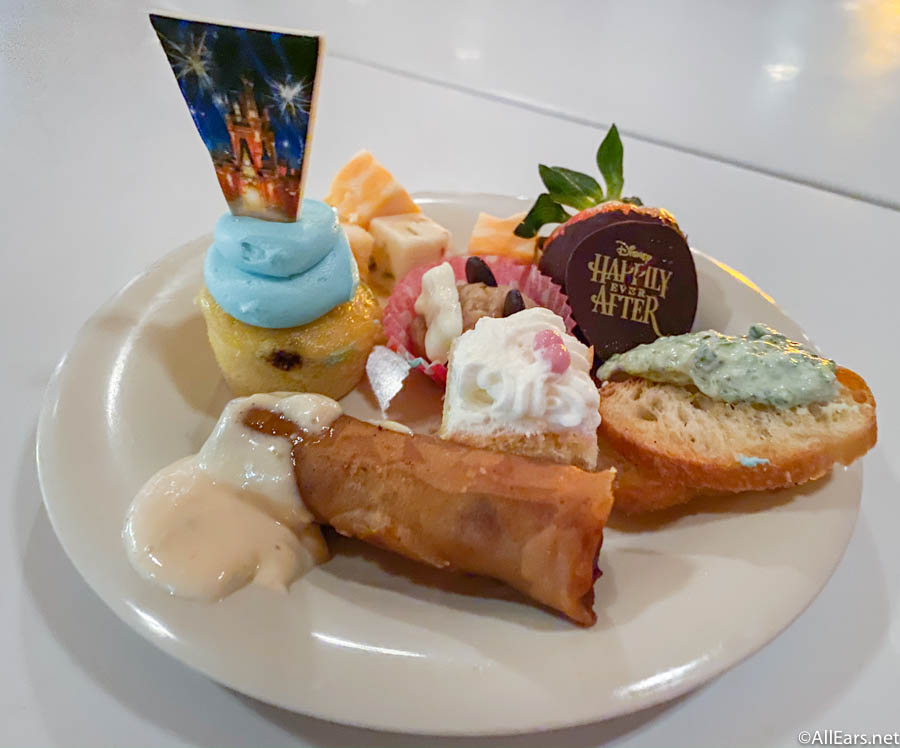 Particularly if you're celebrating a special event like a birthday or anniversary, booking one of these could be a fun idea and get you some great views.
20. Go Camping
Yes, you can visit the theme parks, water parks, Disney Springs, and more. But, if you want another unique experience in Disney World, you could go camping! Whether you bring an RV or literally just pitch up a tent, Disney's Fort Wilderness Resort & Campground can give you a Disney-fied camping experience.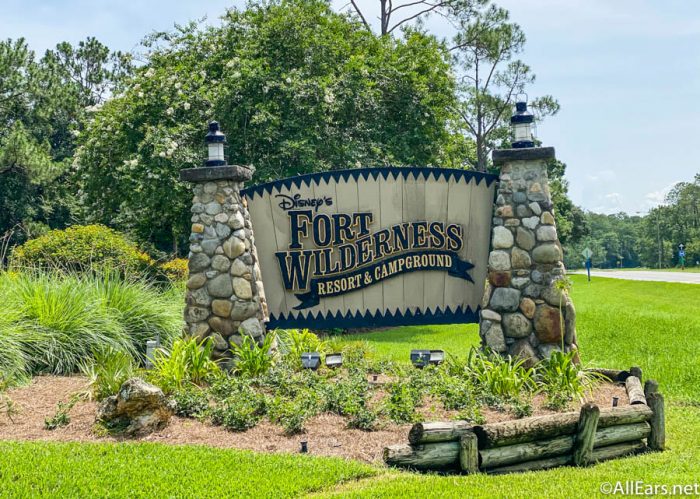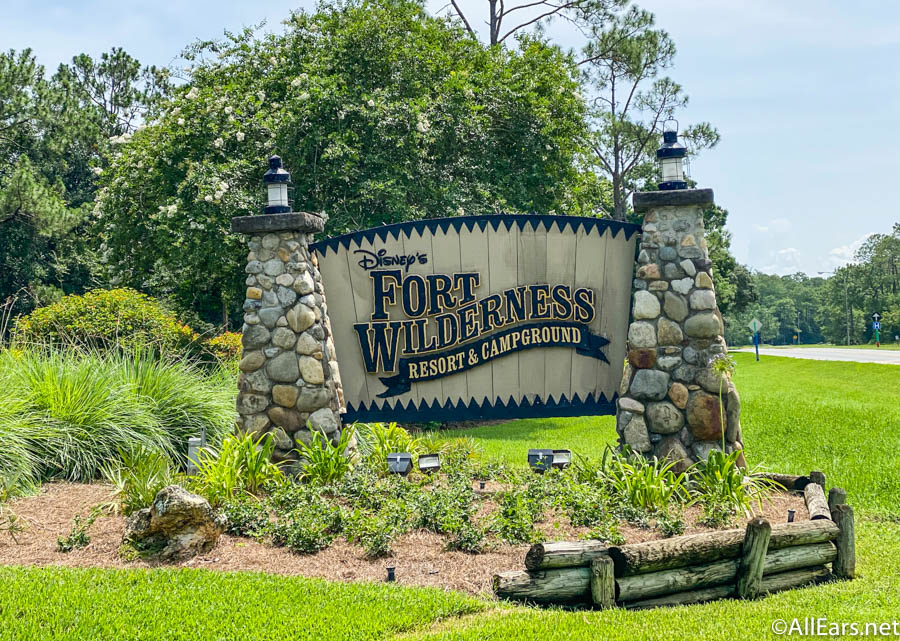 The great thing about Fort Wilderness is that there's a lot to do there in terms of activities, to the point where you could stay there your entire vacation and never even visit the parks. You could do horseback riding there, rent a golf cart and drive around, go to the pool, rent a boat, go fishing, have a campfire, etc. all in the same spot. If you've always wanted to go camping, this might be a good spot to get started!
21. Hotel Tours
You may have already known that Disney has tours of its parks, but did you know that you can take some tours at the resort hotels too? At Disney's Animal Kingdom Lodge, you can actually get an evening safari experience (Starlight Safari) or opt for a morning tour featuring animal encounters and breakfast (Sense of Africa).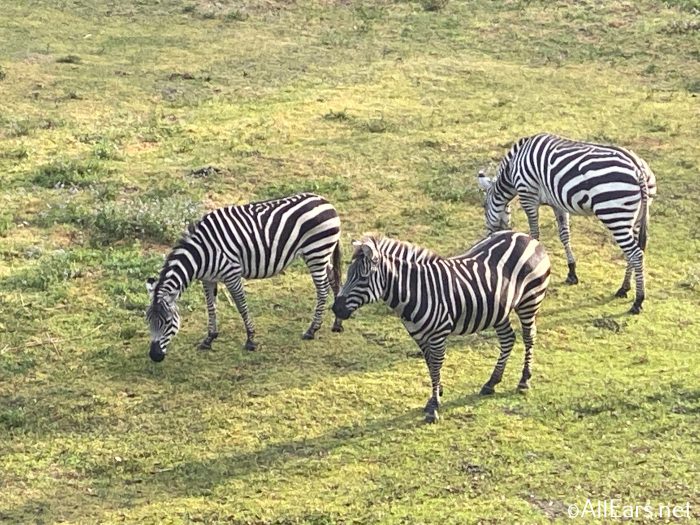 Aside from these more formal tours, you can also sometimes get tours of the hotels themselves. Some hotels like Disney's Animal Kingdom Lodge, Disney's Wilderness Lodge, and others sometimes have FREE tours available. During these tours, Cast Members will show guests around the hotel and talk about its theming, hidden details, and parts of its history that you probably never knew. It's a great way to learn more about Disney World without even having to step into a park.
22. Bungalows
One of the most unique hotel experiences in Disney World are the bungalows at Disney's Polynesian Village Resort. These are technically Disney Vacation Club villains, although all guests can book them for their stay. Each bungalow can sleep up to 8 adults and each has their own full kitchen, private deck, and plunge pool.
You could basically sit in your own little pool and watch Magic Kingdom's fireworks and the Electrical Water Pageant go by. If you're looking for luxury and privacy, this is a bucket-list spot to stay at for sure. But, these bungalows can be INSANELY pricey, so you might want to start saving those pennies now.
23. Stay in a Treehouse
As if staying in your own private bungalow wasn't cool enough, did you know you can actually stay in your own treehouse in Disney World too?! Thankfully, these treehouses come with all the modern amenities you're looking for (bathrooms, TVs, the works). But, they are tucked away at Disney's Saratoga Springs Resort and will totally make you feel like you're not in Disney World anymore.
You can actually sleep up to 9 guests in these treehouses, so they'd make a great place to stay if you're traveling with a bit larger of a group. These again are Disney Vacation Club villas, but non-DVC members can book them as well. Again, these can be VERY expensive, but if you do take a large group and split the cost amongst yourselves, it might work out for you.
24. Fireworks Dessert Cruise
Okay, you've done the fireworks dessert party — but now it's time to take it up a notch with a fireworks dessert cruise! With Ferrytale Wishes, you board one of Disney's ferryboats, enjoy signature treats and specialty drinks themed to the fireworks, check out some fun on-board entertainment, and then (of course) get some unique views of Magic Kingdom's fireworks from the water.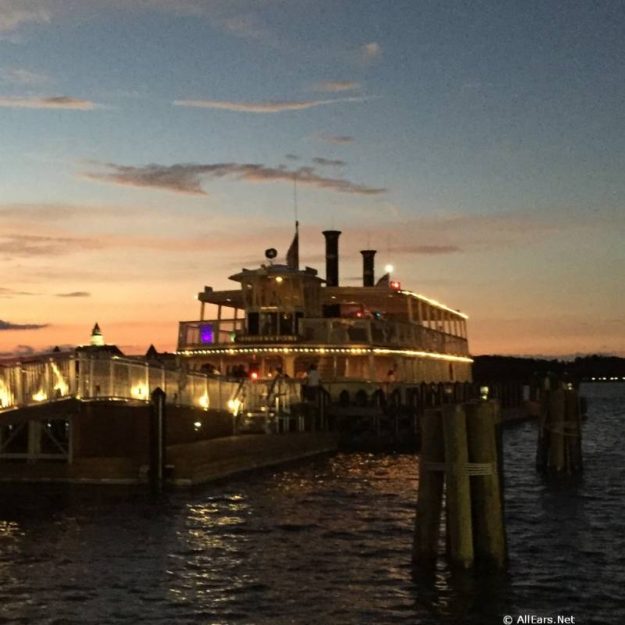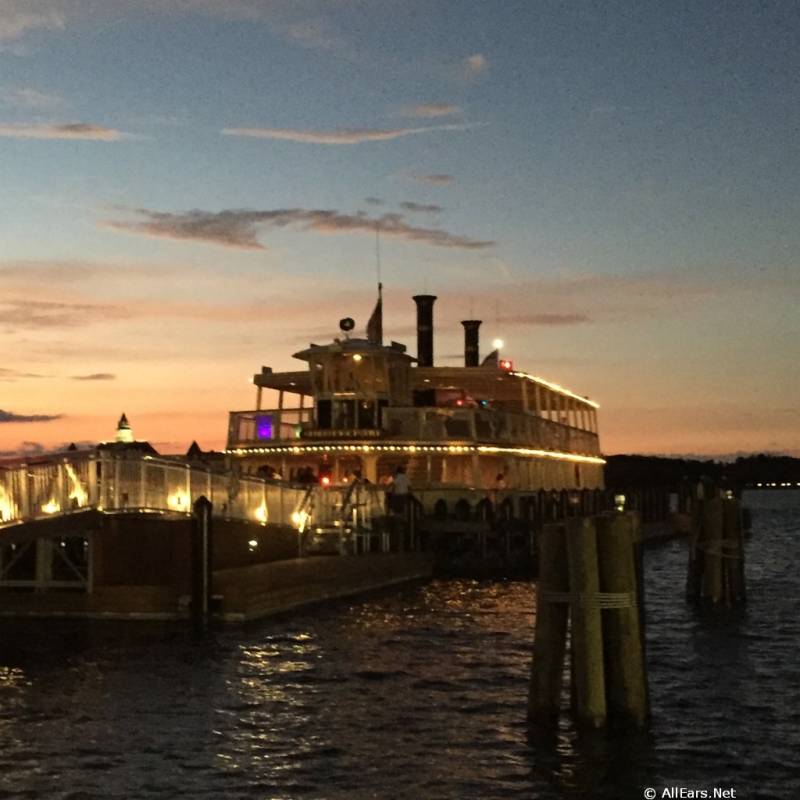 This experience was previously priced at $99 for adults, and $69 for kids 3-9.
25. PhotoPass Session
PhotoPass photographers will take your photo for free at various Disney World spots. But, you only get a few moments with them before it's time for the next person in line. If you want your own personal photo shoot in Disney World with more dedicated time to you and more freedom in terms of the spots to take your photos at, then you might want to consider Disney's Capture Your Moment PhotoPass sessions.
During these sessions you can actually get a private photo shoot with a PhotoPass photographer. It's pretty pricey though, at $50 for just 20 minutes. But, it might be something you want to do if you're planning an engagement or other special moment in the parks. If you've got Memory Maker or an Annual Pass with PhotoPass benefits, you can download these photos for free. Otherwise, you do have to pay for them so keep that in mind.
Also, did you know you can visit the PhotoPass Studio in Disney Springs for a unique photo shoot? No reservations are necessary and the photographers there can take your family's photos on various backgrounds. If you have Memory Maker or an Annual Pass with PhotoPass benefits, you can download these photos for free. If not, you can opt to purchase the photos later.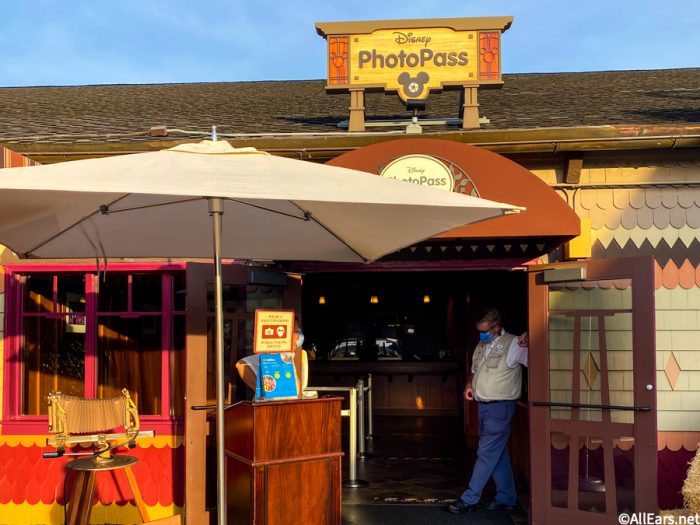 26. Visit Disney's BoardWalk
Disney Springs certainly has a lot of things to experience, but if you're looking for another spot away from the parks to real for a bit, Disney's BoardWalk may be just the thing! Since it doesn't have as many options as Disney Springs, the BoardWalk sometimes gets overlooked. But, it can be a great place to grab a snack, take a seat, and just enjoy the view.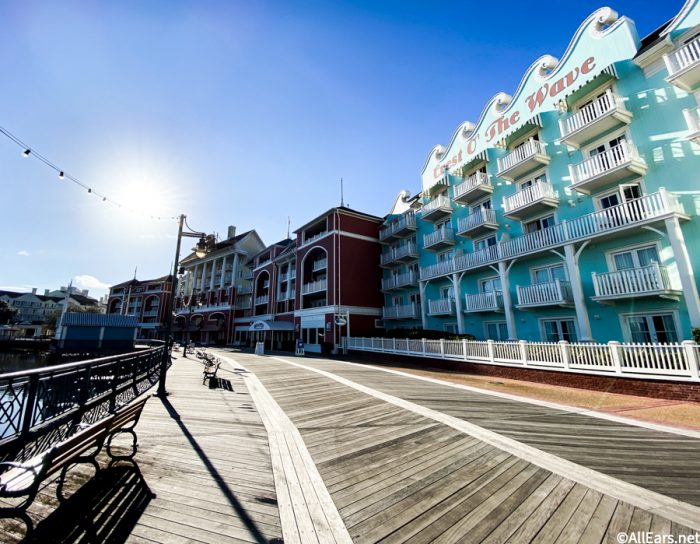 Grab a snack at the BoardWalk Bakery, enjoy some drinks and magic(!!) at Abracadabar, do some shipping at Screen Door General Store, and just walk around and enjoy.
The BoardWalk is also a great spot for some nighttime entertainment. You used to be able to visit the Atlantic Dance Hall nightclub to get into the groove. Or, you could  stop by Jellyrolls, be amazed by the dueling pianos, and perform in a sing-along or two.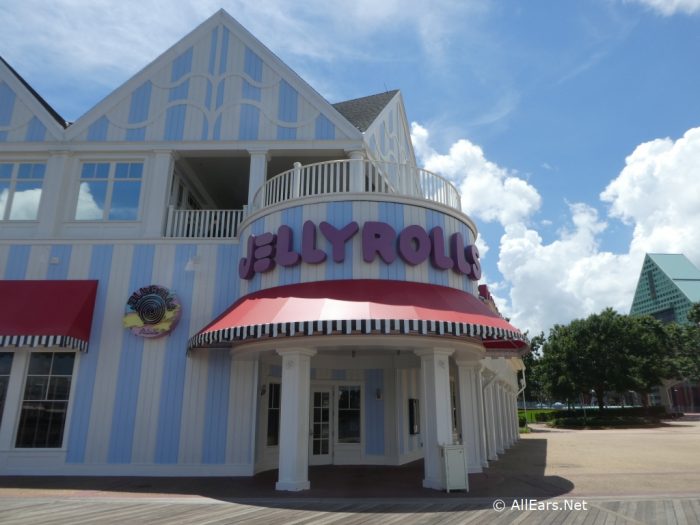 Both of these spots are currently closed, but we're looking for more info on when they might return.
27. Rent a Surrey Bike
If your feet are tired from walking but you still want to do some exploring around some of the Disney World resorts, why not grab a Surrey bike?! You can actually rent 2-person or 4-person Surrey bikes at various spots in Disney World including Disney's Old Key West Resort and Disney's Saratoga Springs Resort.
The bikes cost around $25 per person and can quickly get you around the paths and trails at these hotels. If you've got a resort-day planned, this could be a really fun activity to do with the whole family.
28. Ride in a Horse-Drawn Carriage
Want to plan a really unique or romantic experience for you and your loved ones? Consider booking a carriage ride! You can book these at Disney's Port Orleans Resort and Disney's Fort Wilderness Resort. Generally, each carriage fits up to 4 adults and costs around $55.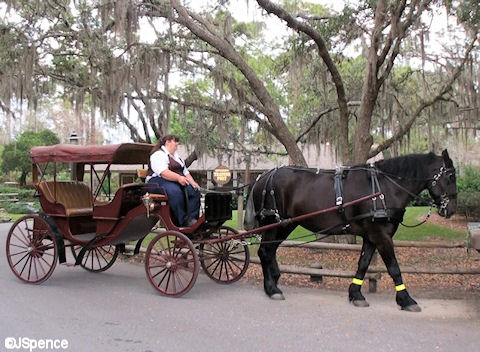 At Port Orleans, the carriage ride will take you along the pathways of the Sassagoula River. At Fort Wilderness, you'll get to go through the pine and cypress forest and might even spot a wild animal or two. It's a really unique way to explore these resorts and create a special memory for your family.
29. Visit a Lounge
There are lots of unique restaurants — both sit-down and quick service around Disney World. But, even fans who have been to Disney World lots of times may have never visited some of the amazing lounges there. We're talking about spots like Trader Sam's Grog Grotto, Sanaa Lounge, Tambu Lounge, Enchanted Rose, Nomad Lounge, and Crew's Cup Lounge.
All of these have unique food and beverage options that you can enjoy which you might not have ever even known about. Like, did you know you can get the signature Indian-Style bread service at the Sanaa Lounge (no Sanaa reservation required)? Or, you can get some incredible truffle fries at Enchanted Rose?
These tucked-away spots might fly under the radar sometimes, but they can be great for a quick bite, a full meal, or even just a drink at a spot to relax.
30. Watch the Kiss Goodnight
We know, sometimes after a long day in Disney World, it can be really tough to make it all the way through to the end of the night. But, going to sleep early means you may have never seen the Kiss Goodnight at Magic Kingdom. In fact, you may have been coming for over 20 years and never even gotten the chance to see it.
The Kiss Goodnight is a special little sendoff that takes place at night about 20 minutes to as much as an hour after the fireworks have finished. During the Kiss Goodnight, the castle sparkles and shines, some Disney music plays, and eventually a voice comes on with a special message thanking guests for being there and hoping that they had a magical journey.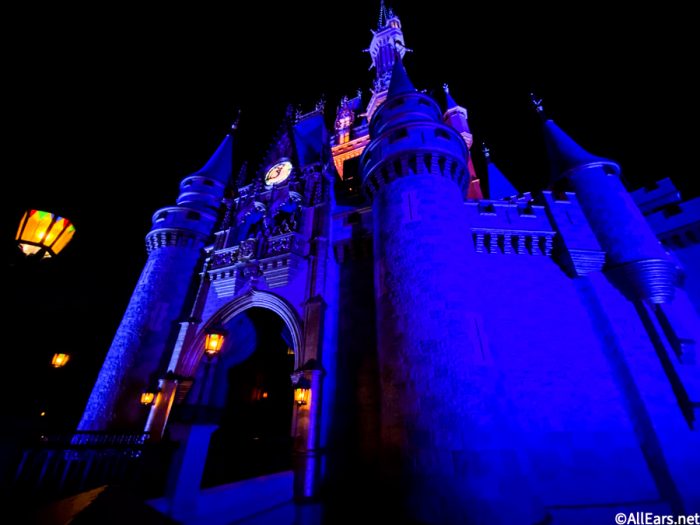 It's a small moment that only takes a few seconds or minutes really, but it's a really special way to end the night with an extra touch of magic.
31. Eat at Some of the Signature or Unique Restaurants
Again, Disney has a LOT of restaurants to eat at and it would take a LOT of trips to eat at them all. Some of the spots you might not have tried yet include those really fancy, signature spots or just the ones that are more unique. This includes places like Cinderella's Royal Table or Be Our Guest in Magic Kingdom, which will surround you in some absolutely gorgeous fairytale settings.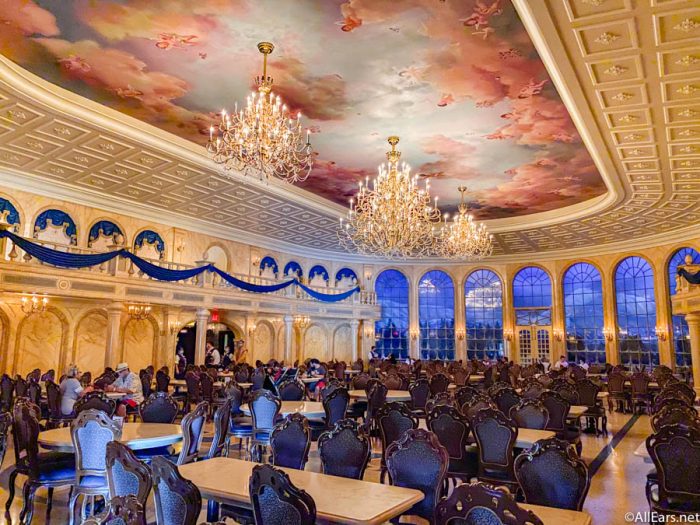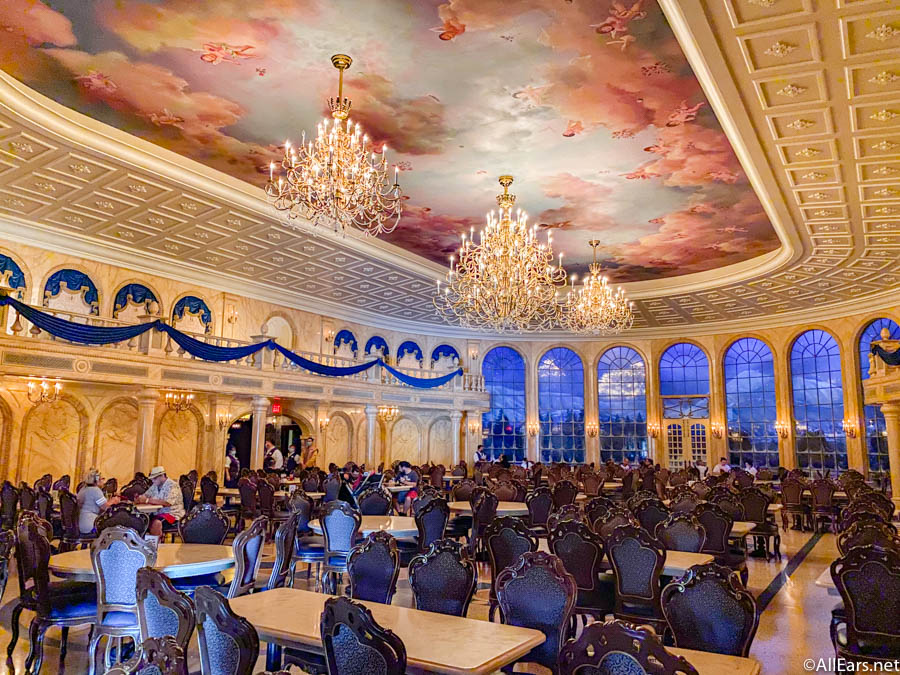 At EPCOT, Takumi-Tei will take you on a really unique adventure into Japanese dining. And, Coral Reef Restaurant will let you dine with a spectacular aquatic view.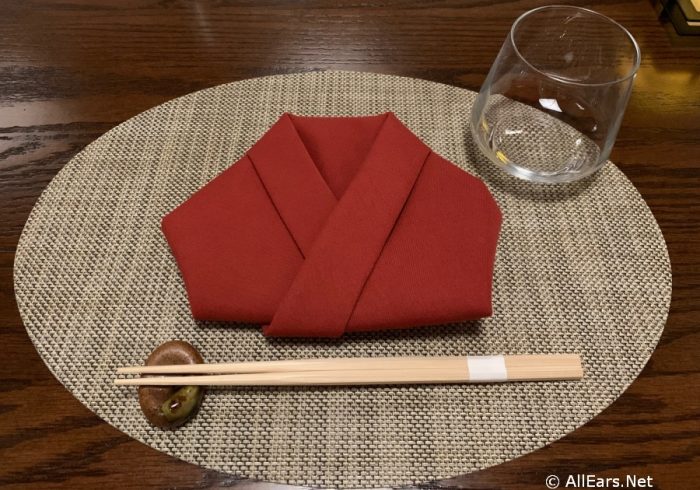 At Animal Kingdom, you can do some serious signature dining at Tiffins. And you might just eat the best Cobb Salad of your entire life at The Hollywood Brown Derby in Disney's Hollywood Studios, or get a taste of what it was like to go to a drive-in movie at Sci-Fi Dine-In Theatre.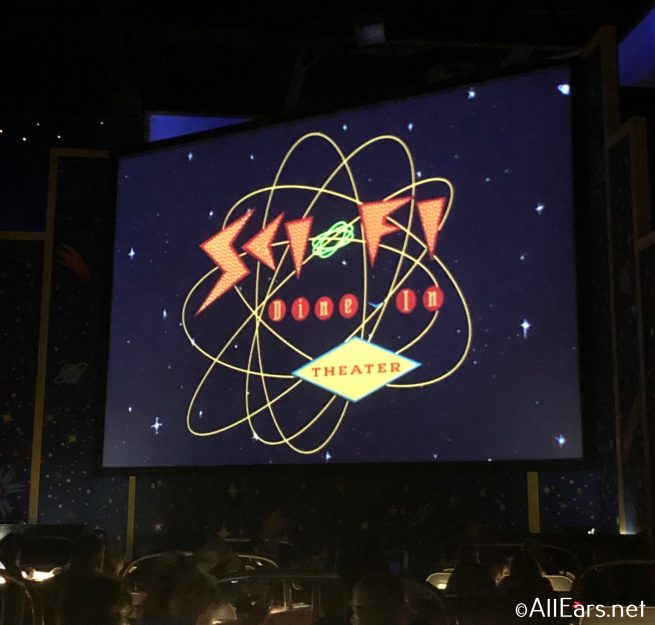 While grabbing a quick meal may be your priority during some trips, taking the time to eat at one of these spots can be unique experience.
32. Chip 'n' Dale's Campfire Sing-Along
At Fort Wilderness Resort & Campground, you can roast marshmallows, sing along with Chip 'n' Dale, meet this dynamic duo, and even watch a movie under the stars all for FREE at Chip 'n' Dale's Campfire Sing-Along. The only catch is that you'll either need to bring your own s'mores supplies or buy them there.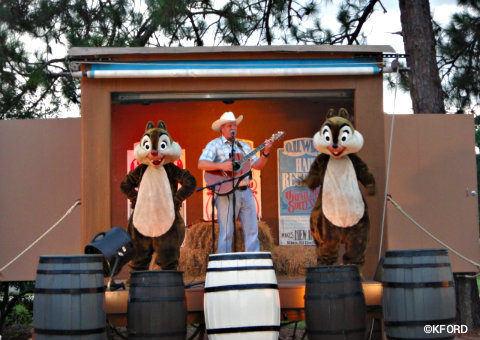 But, this event is a great, (generally) free way to meet some characters and have some fun without even being in the parks.
33. Walk the Discovery Island Trails
The trails at Animal Kingdom are often overlooked and totally underrated. But, even if you've walked the trails in Africa and Asia, you might have never even noticed the Discovery Island Trails and pathways around the Tree of Life.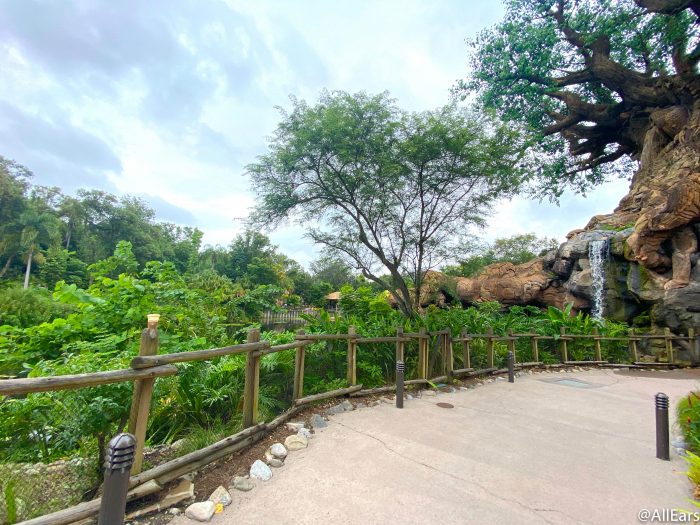 On these trails, you'll get the chance to see some awesome animals like adorable otters, the greater flamingo, and more. But, you'll also get some incredible views of the Tree of Life. If you've never taken the time to walk these trails, stop and look for them next time you're in the park!
34. Celebration Buttons
Celebrating a birthday, anniversary, first visit, straight A's in school, a graduation, or anything else during your trip? Get a button to commemorate your celebration! Celebration buttons are available in all of the parks and at the resorts as well for FREE!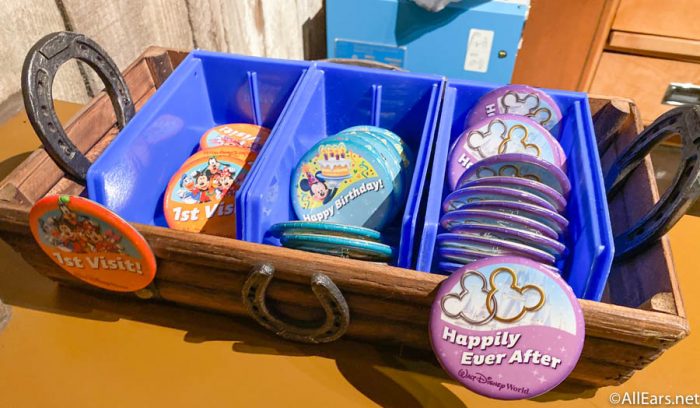 They're a great way to commemorate your trip AND they're a free souvenir. Plus, you'll probably get a few Cast Members and even other guests wishing you "congratulations" or "happy birthday" during your trip, which can be really fun!
35. Visit La Cava del Tequila
Tucked inside the Mexico pavilion is a small bar/lounge called La Cava del Tequila. This spot has more than 100 tequilas and special margaritas as well as some tapas-style snacks. We truly think this spot has some of the BEST drinks (or at least the best margaritas) in all of Disney World.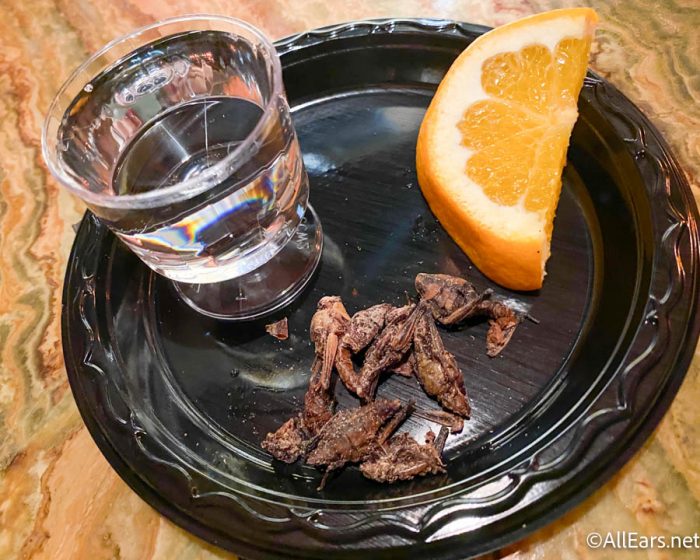 It's small but fantastic. And you can sometimes get drinks with unique flavors like frozen avocado, smokey pineapple, spicy jalapeño, and (of course) grasshopper salt!
36. Swim in the Seas with Nemo & Friends (Maybe even with Dolphins!)
Ever look at the tanks in the Seas with Nemo & Friends and think "boy, I wish I could swim in there." Well, you CAN! If you're SCUBA certified, you can take the DiveQuest tour and actually get about 40 minutes of dive time in the tanks, as well as a tour of the backstage areas. If you're not scuba certified, you can snorkel in the tanks instead with the Aqua Tour.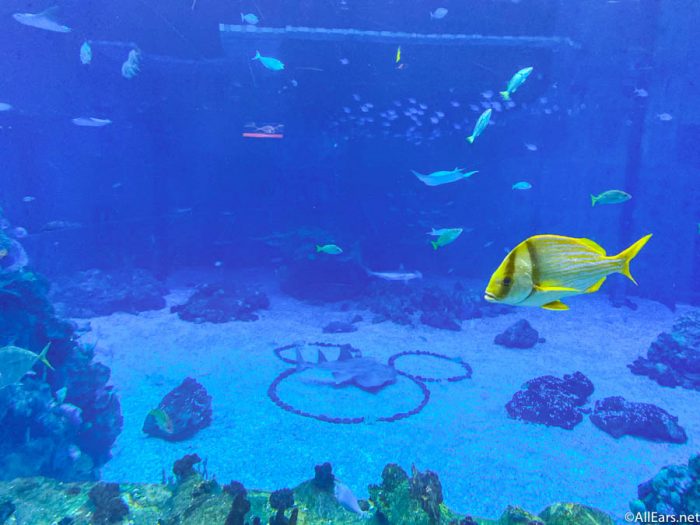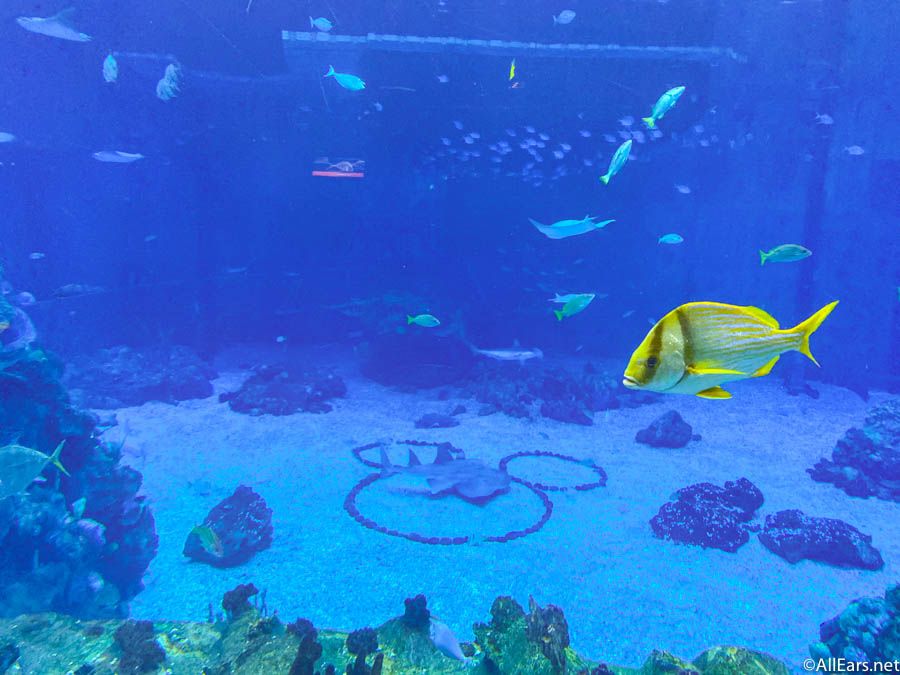 If you're more of a fan of the dolphins, you can do the Dolphins in Depth tour which includes tours of the dolphins area, AND 30 minutes of interaction in the water (in waist-deep water) with the dolphins!!
37. Participate in a runDisney Race
Running any race can be a great accomplishment, but participating in a runDisney race is something special! You get to run (or jog or walk swiftly) through the parks before they've opened to the public, you often get to run past some behind-the-scenes areas, you get to see Disney characters (sometimes there are really rare ones too), people are dressed up in Disney outfits, and (of course) you get an AWESOME Disney medal!
38. Get a Mickey Mouse Celebration Cake
Celebrating a birthday, anniversary, or something else? Well, even if you didn't really think about getting a cake in advance, you can quickly order a Mickey Mouse Celebration cake from a number of spots in Disney World. There is a chocolate option and a white chocolate version, and they can place the words "happy birthday"  or "congratulations" on the ears. The cake is $35 but can feed 4-6.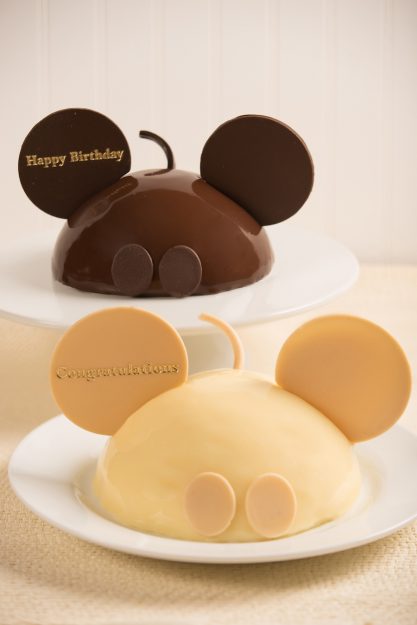 AND you can even mobile order these cakes from some locations. There are limited quantities for day-of orders though, so if you want one as a last-minute thing, your best bet would probably be to mobile order it early in the day for a later pick-up time.
39. Watch the Fireworks From a Ride
You've seen the fireworks from Main Street, from a dessert party, and maybe even from a boat. But, what about watching them from…a RIDE!? One of the most unique experiences you can get at Disney World is riding Splash Mountain, Thunder Mountain, Seven Dwarfs Mine Train, or even the Tomorrowland Transit Authority as the fireworks are going off. Hearing the booms and seeing the sparks light up the sky while you're enjoying a classic attraction is something special.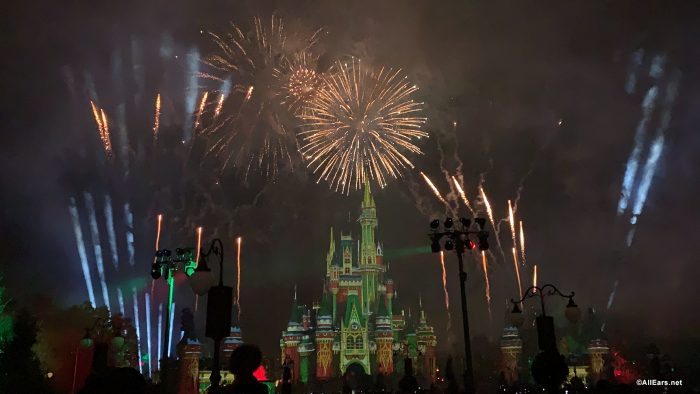 40. Play Games on the Play Disney Parks App
You probably know about the My Disney Experience app, where you can check wait times, make dining reservations, make FastPass+ reservations, and more. But, do you know about the Play Disney Parks App and have you actually used it? The Play app is FULL of games and trivia that you can play while you're waiting in line, walking around the parks, or even at home (at least for some of the games).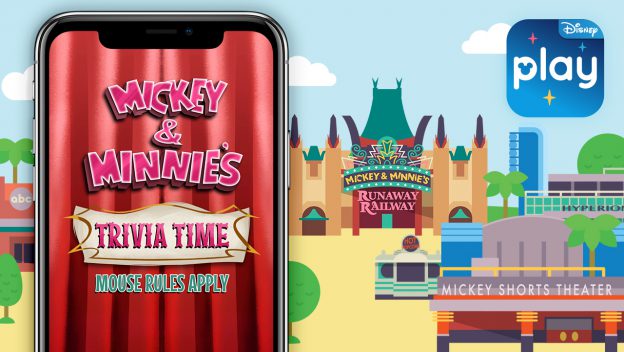 You can even listen to music from Disney movies and parks in the app. But, the app is especially awesome in Galaxy's Edge where it can become your datapad. With the app, you'll be able to listen to secret transmissions, translate things, scan cargo, and even skim digital credits!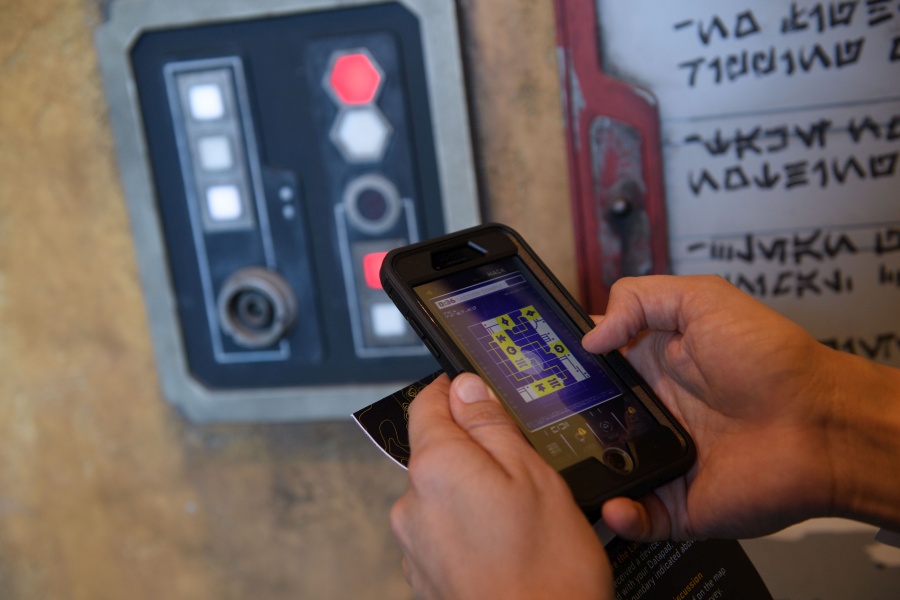 There's actually a lot more to this app than you might think.
41. Become a Wilderness Explorer
You know what they say — the wilderness must be explored! CA-CA! RAAWWRR! You can explore the wilderness, earn your badges (stickers), and discover all kinds of animal secrets while becoming a Wilderness Explorer at Disney's Animal Kingdom.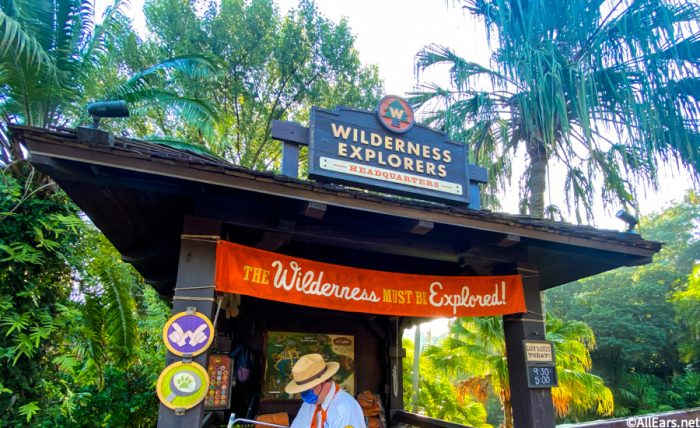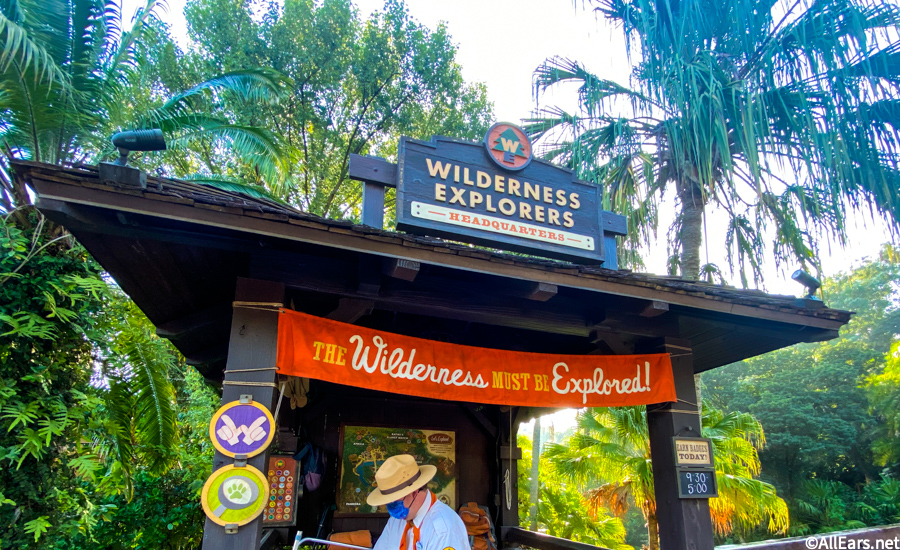 You'll earn your badges by doing different activities as you travel around the park. If you're bringing little kids to the park, this can be a great activity to keep them entertained throughout the day. And, if you've been to Disney's Animal Kingdom hundreds of times, this can be a great way to push yourself to potentially explore and learn something new.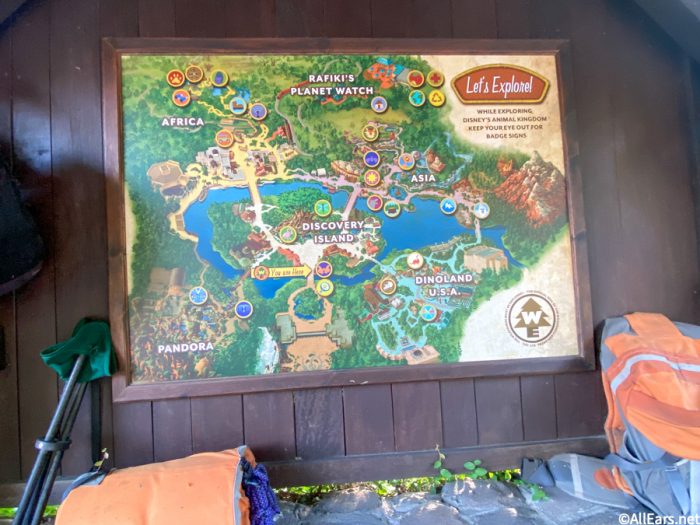 To get started, visit the Wilderness Explorers Headquarters at the bridge leading to Discovery Island in the front of the park.
42. Go on a Pirates Adventure
Some guests knew about the Sorcerers of the Magic Kingdom interactive game (which is now closed), but A Pirate's Adventure: Treasure of the Seas is probably one that has flown under the radar for many guests. A Pirate's Adventure is another interactive game, except this one is limited mainly to the area surrounding Pirates of the Caribbean in Adventureland.
You'll pick up a map and other info at The Crow's Nest, hunt for treasure, fend off enemies, and more. The game is free to play and there's no time limit on your missions.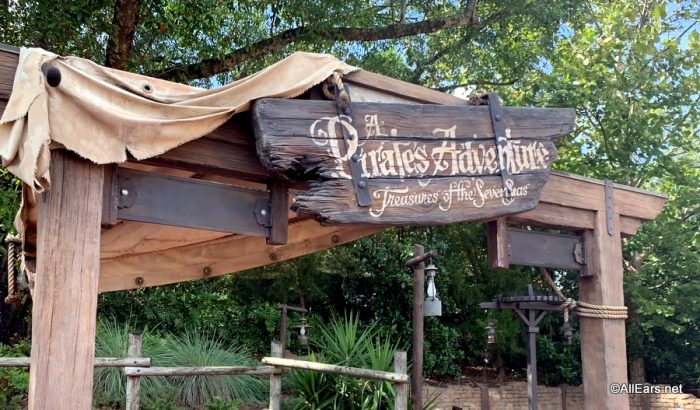 It's a unique way to explore Adventureland and you'll probably spot lots of details you had never noticed before.
43. Go on a Pirates Dessert Voyage
If you're looking for more pirate fun, you can hop on a Pirates & Pals Fireworks Dessert Voyage. You'll start your night with snacks, including cookies, cupcakes, chips, ice cream, and more. Captain Hook and Mr. Smee will then come out and meet their new "recruits" before sailing the seas.
Then, you'll head to your boat where your pirate captain will test you on Disney trivia, sing sea chanteys, and then you'll get to watch the fireworks and the Electrical Water Pageant. After the nighttime shows, you'll head back and you might just be treated by a special surprise guest when you return! Previously, this event was priced at $83.83 per adult and $49.87 per child.
44. Stay in a SUPER Themed Room
There are LOTS of hotel rooms throughout Disney World, but not all rooms are created equally. There are standard rooms with regular theming, and then there are SUPER themed rooms. At Disney's Port Orleans Resort Riverside there are Royal Guest Rooms themed to some of the very best of Disney royalty.
There are all kinds of awesome details in these rooms kids and adults alike will love like Magic Lamp sinks and fireworks in the headboards.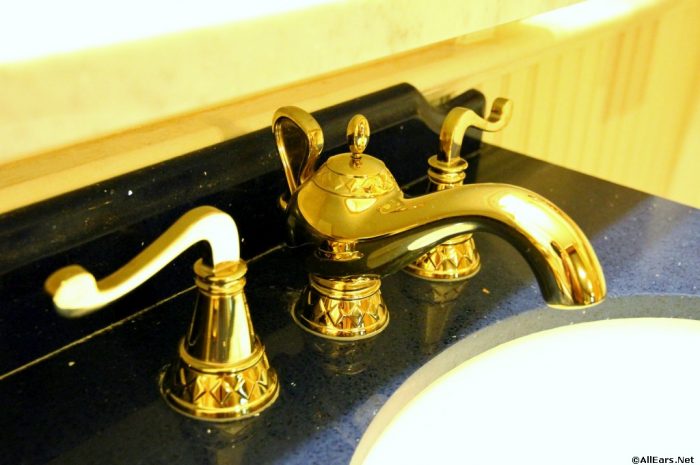 If you're still going for that pirates feel, you can opt for the Pirates Rooms at Disney's Caribbean Beach Resort. These rooms have beds shaped like pirate ships, pirate curtains, tables that look like crates and barrels, and so much more!
And, really any of the rooms in Disney's Art of Animation Resort are incredibly themed and worth checking out.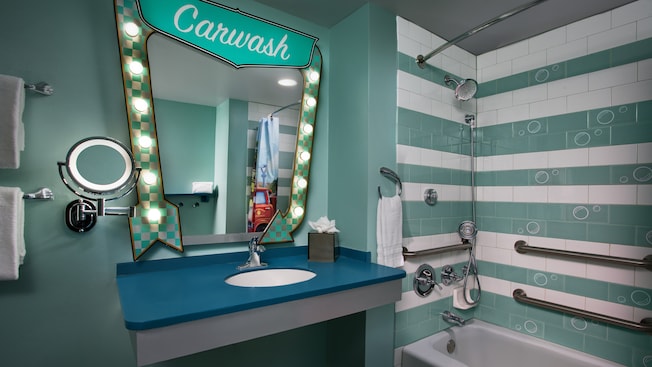 45. Get a Bunk Bed
Did you know you could actually request a room with Bunk Beds at some Disney hotels? At both Disney's Wilderness Lodge and The Cabins at Disney's Fort Wilderness Resort, you can get a room your kids will love with Bunk Beds!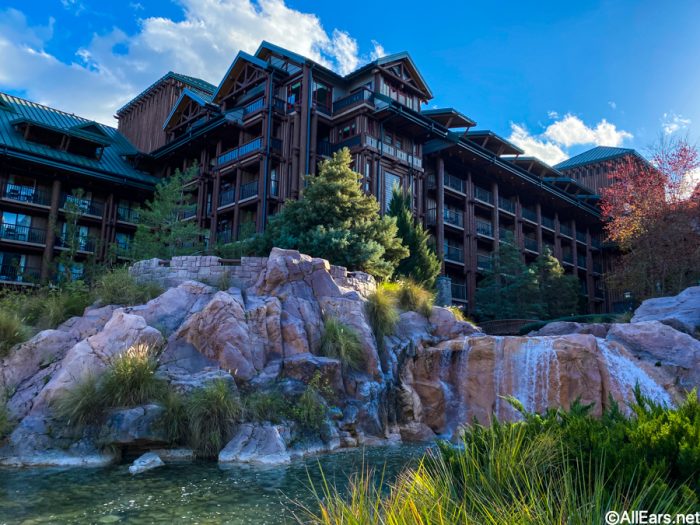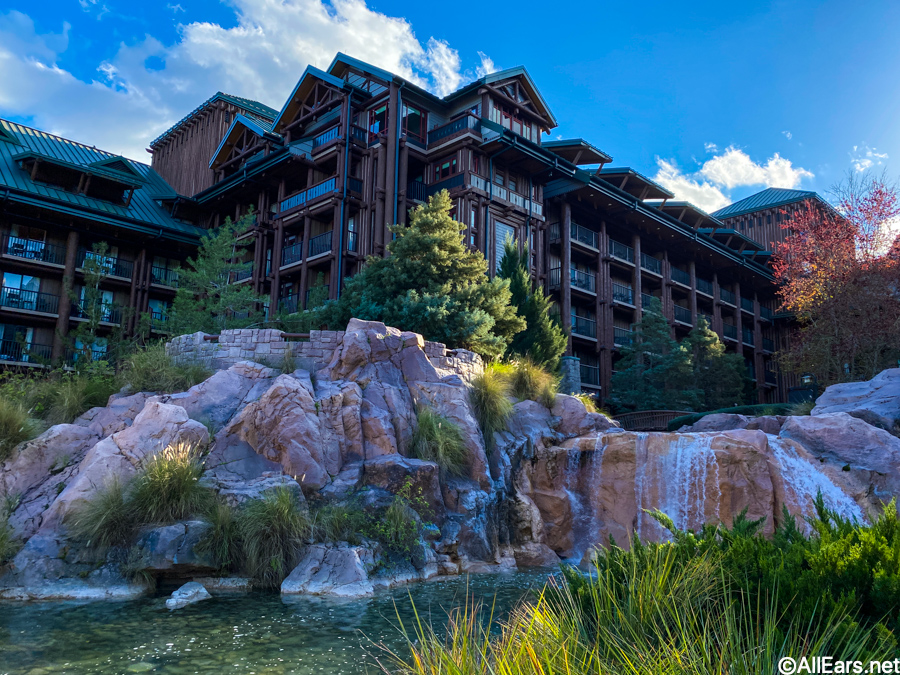 46. Watch the Flag Retreat Ceremony
So many guests are busy riding rides or running around Magic Kingdom in the afternoon, and they totally miss the Flag Retreat Ceremony, which is held each day at the front of the park. Around 5PM each day, the Walt Disney World Band plays some patriotic favorites, march into Town Square, and circle the flag pole as they play the Star Spangled Banner.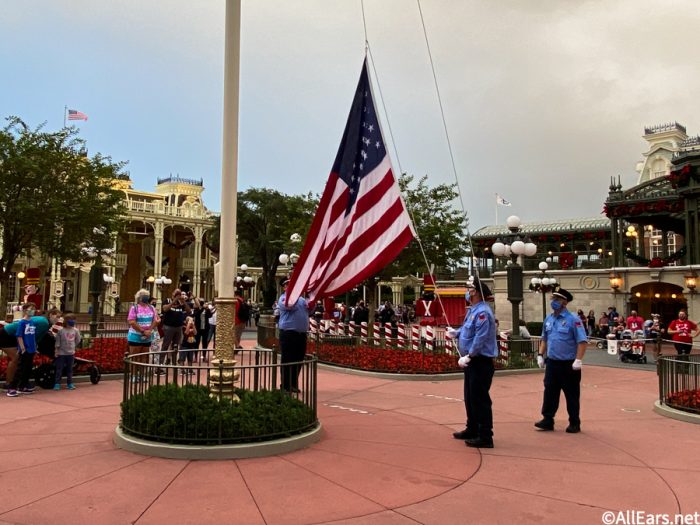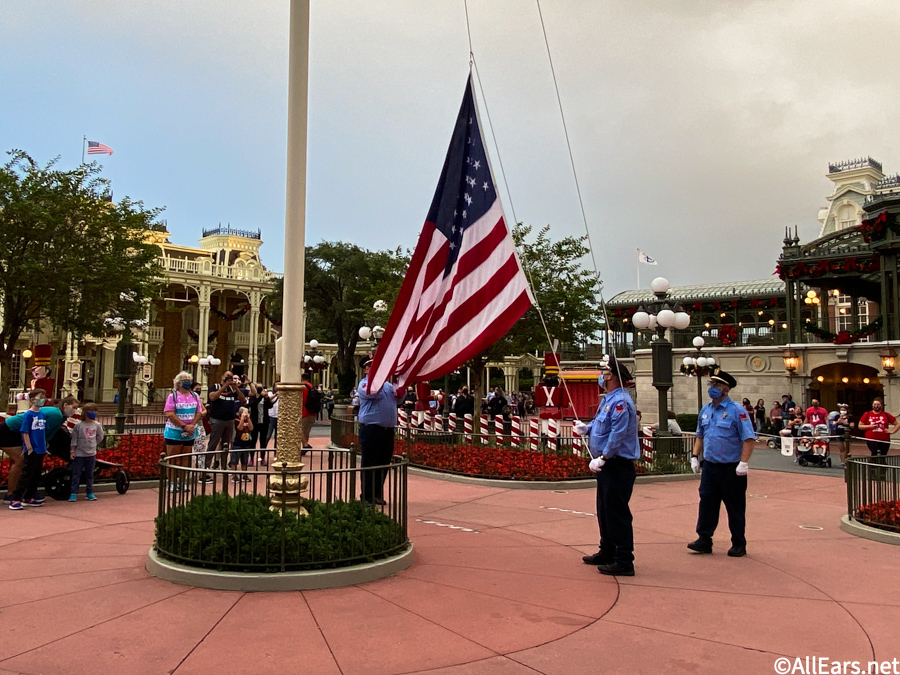 Then, the flag is lowered and folded by the guards. Typically, a Veteran of the Day is selected and there's a special part of the ceremony where the flag is handed to the veteran and a special photo is taken.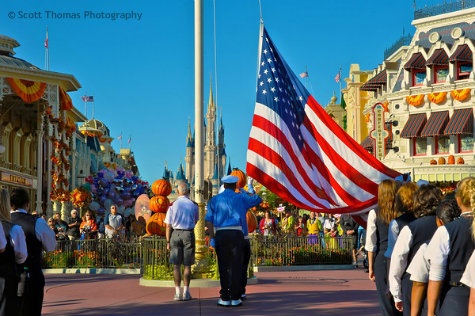 Then the group marches off. The Veteran is then usually given a certificate celebrating their participation (but they don't get to keep the flag). It's a ceremony that only takes a few minutes but LOTS of people have never seen it. See if you can catch it the next time you're in the parks.
47. Ride in an Amphicar
Sure, you can ride around Disney World in an ordinary boat. OR you can ride around Disney Springs in an Amphicar! An Amphicar is just what it sounds like — an amphibious car.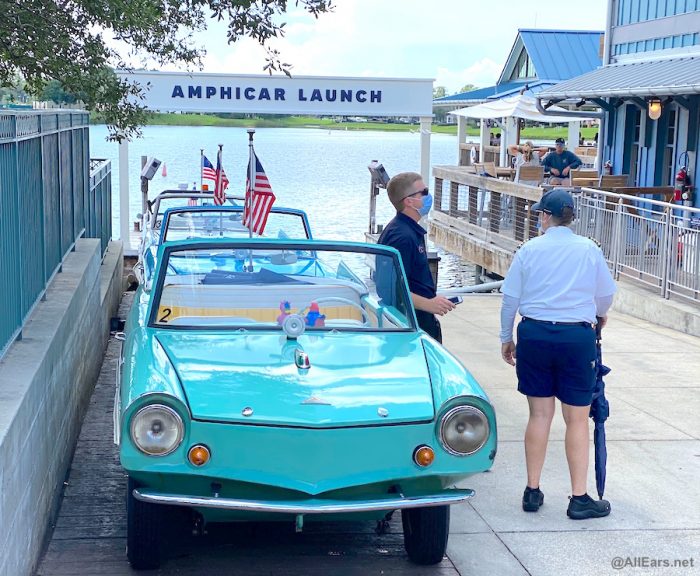 You can hop in one of these unique creations over at The BOATHOUSE in Disney Springs.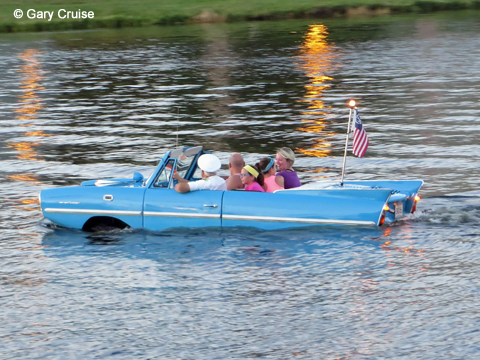 Two to three passengers can fit in the back seat of each car. The cost is typically $125 for a 20 minute ride. It's a really unique activity and a fun way to see Disney Springs.
48. Dine with an Imagineer or Animal Specialist
Ever wished you could sit and listen to stories about how some of the rides or shows at the parks came to be? Or wish that you could talk to someone about how the animals are cared for at Animal Kingdom? Well, get your questions ready! At Disney World you can Dine with an Imagineer or Dine with an Animal Specialist.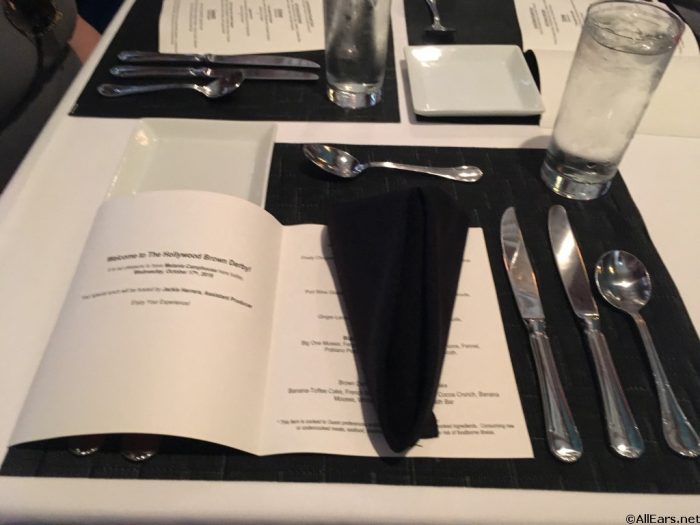 During these experiences, you'll get to enjoy a delicious dinner at one of a few spots, hear more about what the Imagineer/Animal Specialist you're dining with does, and ask them all kinds of questions about what they've done and how they got there.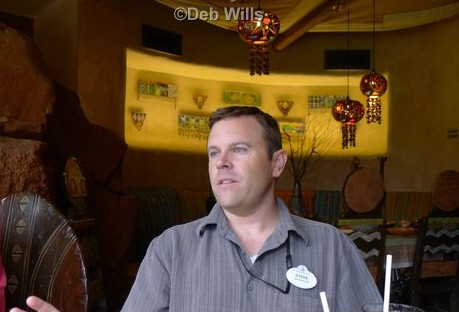 These are really unique experiences limited to small groups, giving you lots of personal time with the Imagineer/Animal Specialist that you wouldn't otherwise get.
49. Take a Balloon Ride
You've undoubtedly noticed that giant balloon floating in the air over Disney Springs, but have you ever taken the time to ride in it? For $20 per person ($15 for kids 3-9), you can hop aboard this balloon and get a bird's eye view of Disney Springs and a lot of Disney World.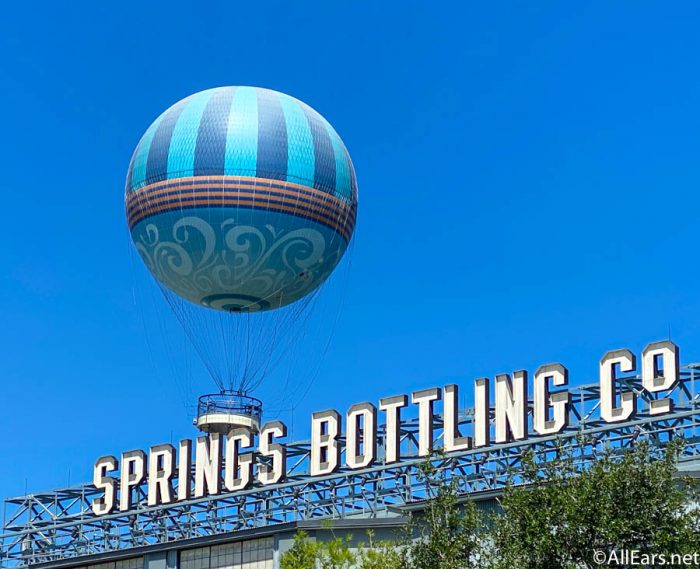 The flight is about 8-10 minutes long, but it will give you some of the most unique views on property. The balloon sometimes isn't available due to weather concerns though, so just be on the lookout for that.
50. Have a Tea Party
Sometimes you need a little bit of an escape from the parks, but just because you're not rushing through a roller coaster doesn't mean you can't have your own kind of fun. At Disney's Grand Floridian Resort & Spa you can have a (relaxing, not mad) tea party. For the littler ones, there is a princess themed party complete with dolls, tiaras, singing, and more.
For the adults (and kids too), there's a less themed experience that's also available. At the regular afternoon tea experience at the Grand Floridian's Garden View Tea Room, you can sample a variety of different teas and maybe opt for some finger sandwiches, desserts, or a scone!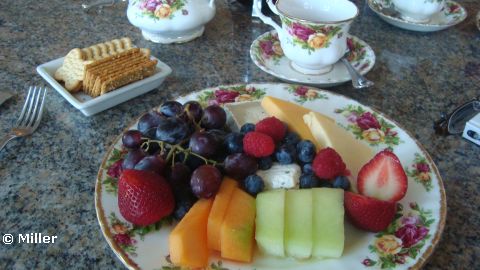 And that's our list of the 50 things you've NEVER done at Disney World. These are just 50 things people either don't realize are available or totally forget about, but there are lots more that exist all over Disney World. We'll keep our eyes out for more great Disney things YOU can experience during your next trip and let you know what we see.
How many of these things have you not done yet? Let us know in the comments!
Join the AllEars.net Newsletter to stay on top of ALL the breaking Disney News! You'll also get access to AllEars tips, reviews, trivia, and MORE! Click here to Subscribe!