If you're headed to Disney World, you may know about all of the exciting attractions and delicious food you can enjoy at the parks and resorts while you're there.
But did you know that you can also go horseback riding? Or take archery lessons? There are so many under the radar things to do at Disney World that can make your trip even MORE magical, and today we're sharing some of them with you!
There are TONS of things we could include on this list, but here are 12 under-the-radar things you probably didn't know you could do in Disney World!
1. Get Some Archery Lessons
At the Fort Wilderness Archery Experience in Disney's Fort Wilderness Resort and Campgrounds, guests ages 7 and up will learn how to hold and fire a compound bow during a 75-minute session.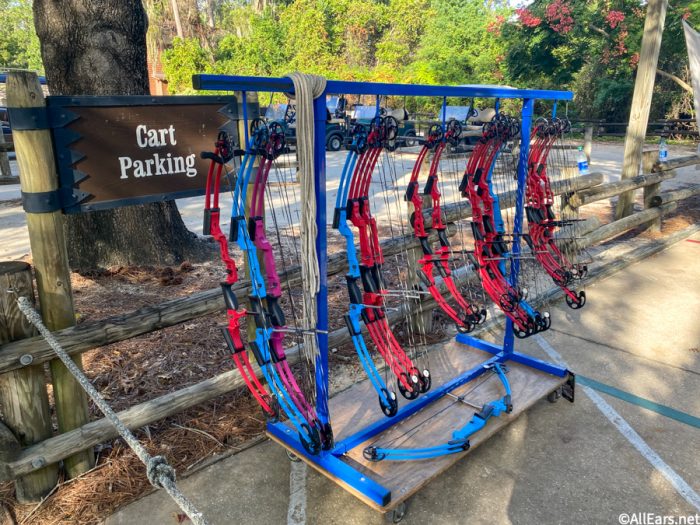 Sessions run in the afternoon and are limited to just 10 guests. So, whether your favorite archer is Merida or Hawkeye, you can learn some basic techniques and practice shooting (for your own hand)!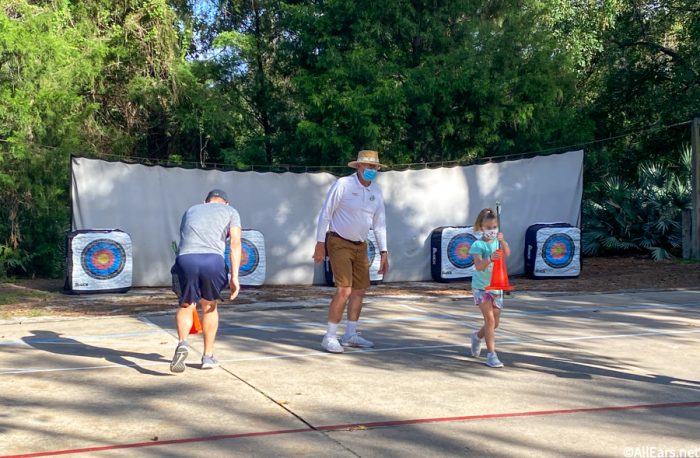 It's a really unique and different experience for the whole family to enjoy. The experience is priced at $45 per person. Call 407-WDW-PLAY to make your reservations.
2. Ride a Horse or Pony
Giddy-up! The Tri-Circle-D Ranch is located at The Campsites at Disney's Fort Wilderness Resort and is the perfect spot to visit for those looking for something fun and relaxing to do during their trip. Little ones can go on a pony ride and live out their cowboy or cowgirl dreams.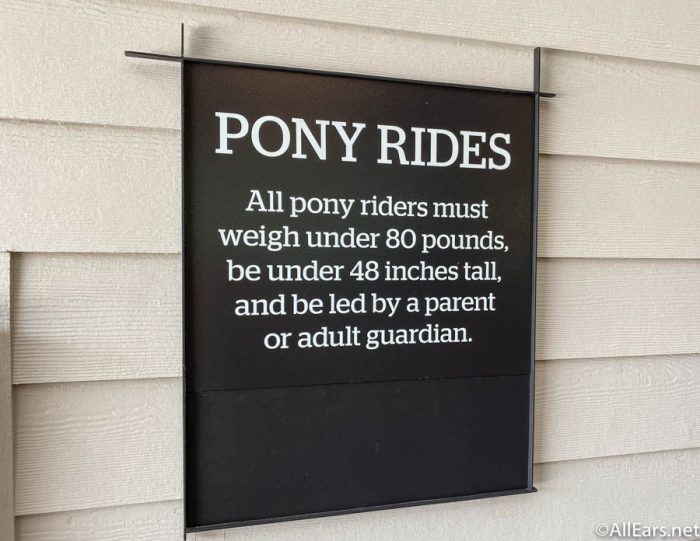 Older kids and adults (ages 9 and up) can go on a more exciting adventure with a 45-minute horseback trail ride, where you'll get to ride and explore the Cabins and Campsites at Disney's Fort Wilderness Resort.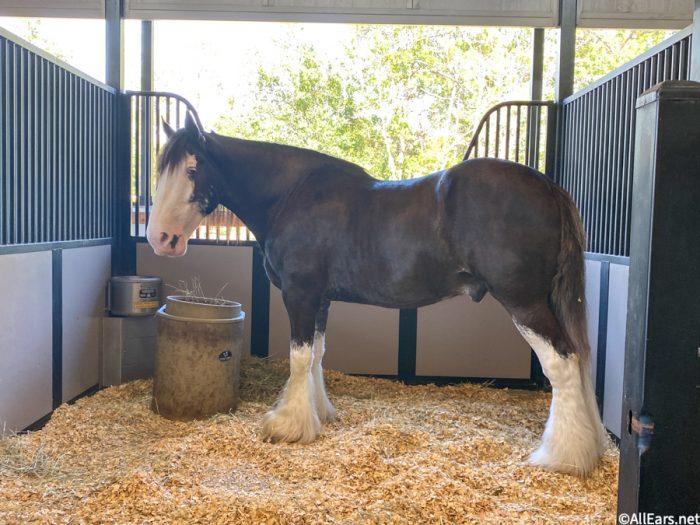 It's a great way to take in the scenery at the resort and get a little escape from the theme parks. Horseback trail rides are $55 per person and you can either walk-in or make a reservation by calling 407-WDW-PLAY. What are you waiting for? Stop horsing around and check out this cool experience during your next Disney trip!
3. Fishing
If the only animals you want to be around are fish, then you'll want to check out one of Disney's guided fishing excursions. You can go on a larger boat that fits up to five guests or a tournament-style boat for one or two people. Two-hour and four-hour excursions are available, and each excursion includes an experienced guide, rod and reel, tackle, and artificial or live bait. Keep in mind that all fishing in Disney is catch-and-release.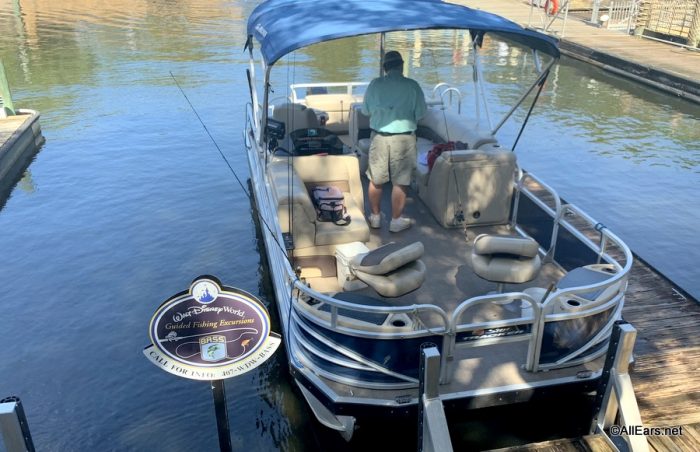 You can typically start one of these excursions from the marinas at several locations including: Disney's Fort Wilderness Resort & Campground, Disney's Caribbean Beach Resort, Disney's Contemporary Resort, Disney's Old Key West Resort, Disney's Polynesian Village Resort, Disney's Wilderness Lodge, and Disney's Yacht Club Resort. Be sure to call and check at the hotel before heading there as things can change.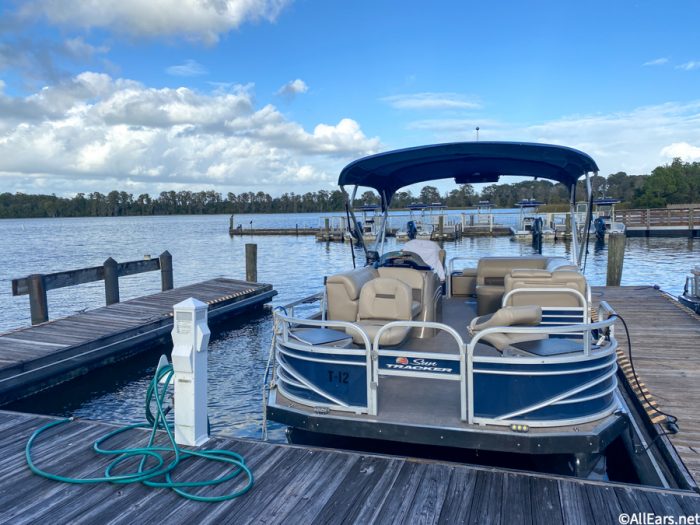 Advance reservations are recommended, and you can call 407-939-2277 to make your booking today. You're sure to have a reel good time!
4. Gem Mining
Ever wanted to mine for gems? Fort Wilderness has that, too, with their Assay Station. The station itself is near the Meadow pool and Bike Barn. What you'll want to do is head to the Bike Barn first to buy a bag of mining rough enriched with real gemstones. Then, you place part of the rough in a screen bottom box, dip it in the sluice, and watch your gemstones appear!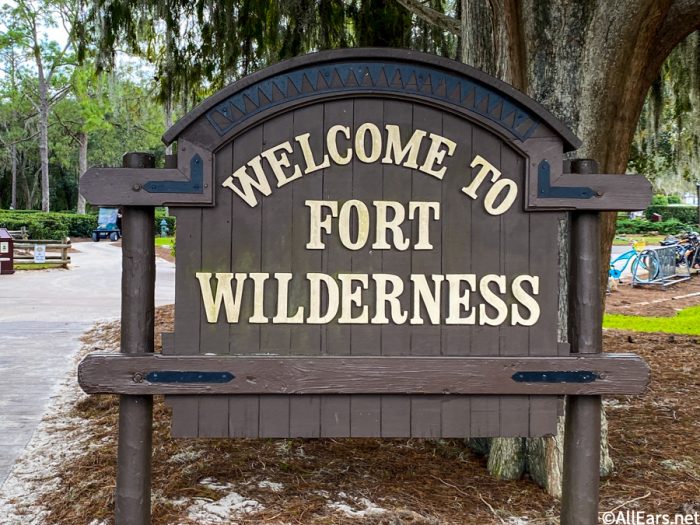 Who will get the nicest gems in your family? There's only one way to find out!
5. Hot Air Balloon Ride
If you've always dreamed of floating above Disney World, now you can in a small way at Aerophile — The World Leader in Balloon Flight! You know that giant balloon you've seen soaring over Disney Springs? Well, it isn't just for show — it's an attraction that you can enjoy!
Hop inside the basket of this tethered, helium-filled balloon, and you'll be able to soar 400 feet into the sky with 360-degree views during your 8-minute ride. You'll truly be able to get some of the most unique and beautiful views of Disney Springs and many other parts of Walt Disney World! Who needs a magic carpet when you've got a giant hot air balloon?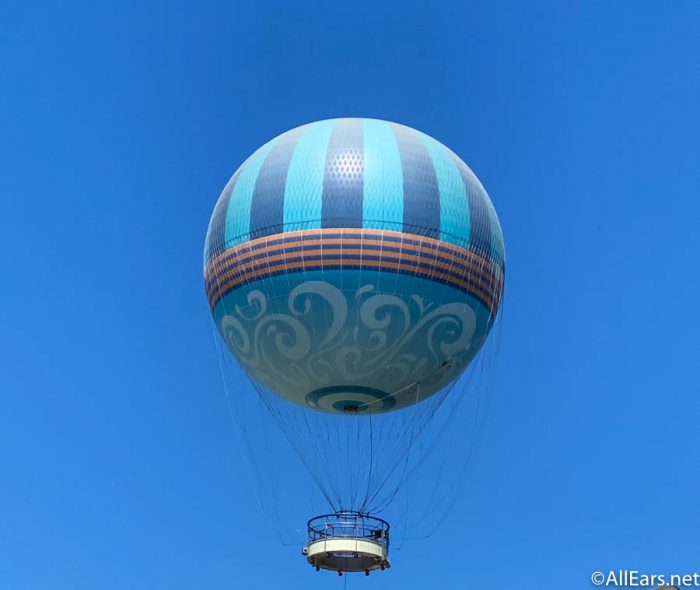 Tickets are sold on a first-come, first-served basis and are $25 for adults (10 and up) and $20 for kids (ages 3-9). Keep in mind that strollers, bags, food, and drinks are not allowed, and the balloon may not be able to fly if the winds exceed a certain speed or if there is a storm.
6. Have a Photoshoot in Magic Kingdom!
Sure, your iPhone photos may be great, but selfies and photo timers can only get you so much. Sometimes, there's nothing quite like having a professional take photos of you and your family around the most magical place on earth. Disney PhotoPass photographers are all over the park and ready to take some great shots of you, but they are locked into their pre-set areas. What if you want a photo from a different angle or a different location? With the Capture Your Moment — A Disney Parks Photo Experience, you can get a personalized photo experience that's made just for you!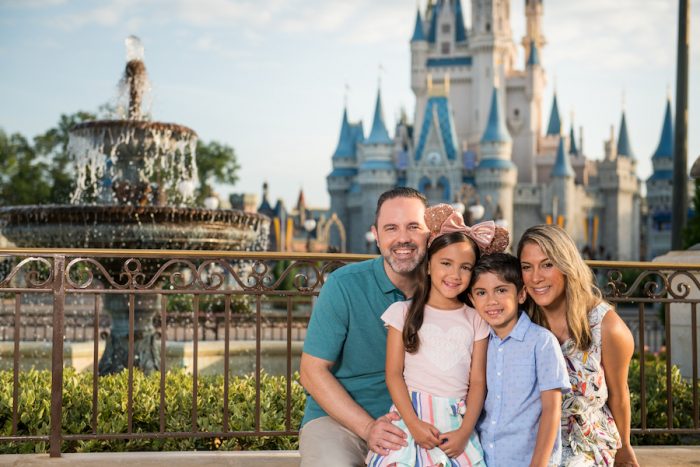 Buy one Capture Your Magic session, and you'll get a personalized 20-minute photo shoot! If you want more time or the chance to visit more locations in the park, you can book two sessions back-to-back to get 40 minutes with the photographer and the chance to visit at least two different spots in Magic Kingdom. You could get really special photos of a proposal, honeymoon, anniversary, baby announcement, birthday, or just because! The photographer will let you know what locations are available at the beginning of your session.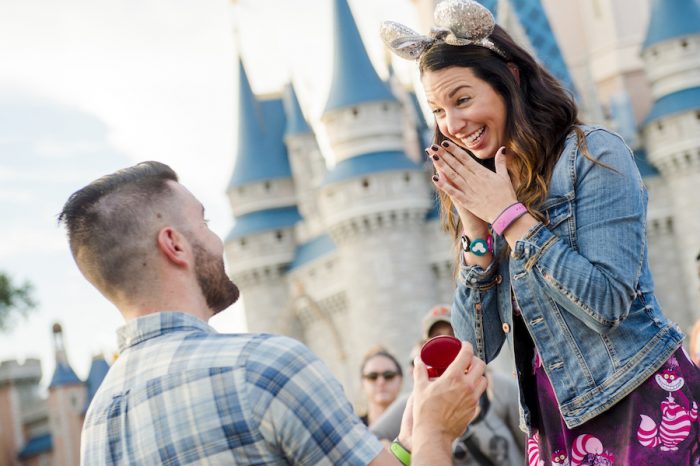 The photos themselves are not included in the price of the session, but if you have Memory Maker, Memory Maker One Day, or a qualifying Annual Pass with PhotoPass benefits, you'll be able to download them for free. If not, you can pay to download the photos you want to keep. Each session is priced at $79.
7. Get Some Great Floral and Gift Packages
Are you planning to spend a holiday or special occasion at Walt Disney World? Did you know you can add some more magic to your experience with Disney balloons, flowers, or other celebration packages? Whether you just want to have your loved one or friend wake up to a beautiful Minnie Mouse bouquet…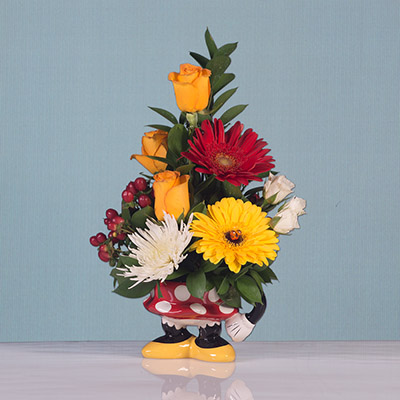 …or you'll be spending a family night in your hotel room and are looking for some fun snacks and activities to share in together, there are lots of different packages available.
At this time, Disney Floral & Gifts' website notes that they only deliver to Disney owned and operated resorts, as well as good neighbor hotels and hotels located on Walt Disney World property. You can even get some items from Disney Floral & Gifts to ring in the new year!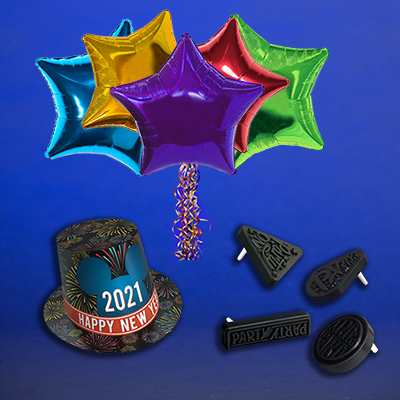 Whether you're ordering for your own trip or want to surprise some friends or family in Disney World with a special gift, these packages can be a fun option. Some are quite expensive, though, so be sure to check those prices before ordering. You can visit the Disney Floral & Gifts website to get more information!
8. Play FootGolf
Maybe you like golf, but your kids like soccer. Or, maybe you don't like either sport particularly, but you're just looking for something that's unique and outdoors to do with the whole family. Well, did you know that at Disney's Oak Trail course you can play FootGolf? Basically, the course here looks like a golf course but the holes are 21 inches in diameter and built for soccer balls!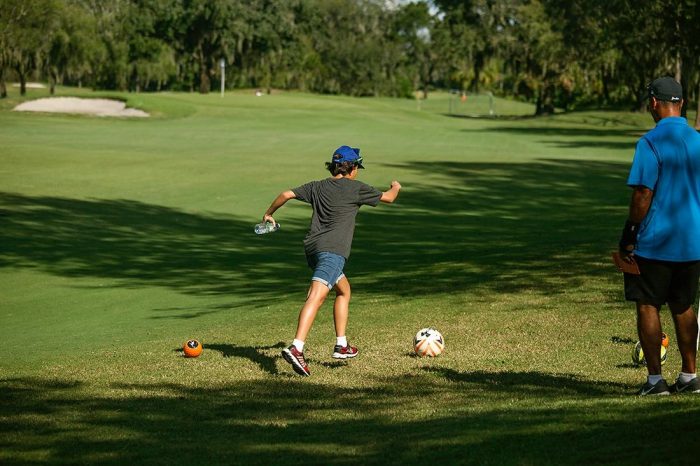 The 9-hole course is actually certified by the American FootGolf League! So you get all the precision of golf, with the fun of kicking a soccer ball. It's definitely unique and something the whole family can enjoy, especially if your family is competitive and you turn it into a mini-tournament! Winner gets to pick the Disney dinner spot!
9. Ride a Segway in the Wilderness
If you want to explore the beauty of Disney's Fort Wilderness Resort but don't want to do it on horseback, then you can opt for the cool Wilderness Back Trail Adventure and ride around the resort on…a Segway! In this two-hour experience, you'll navigate through paved paths and woodland trails. The path includes stops at Disney's Wilderness Lodge, Bay Lake, and Tri-Circle-D Ranch!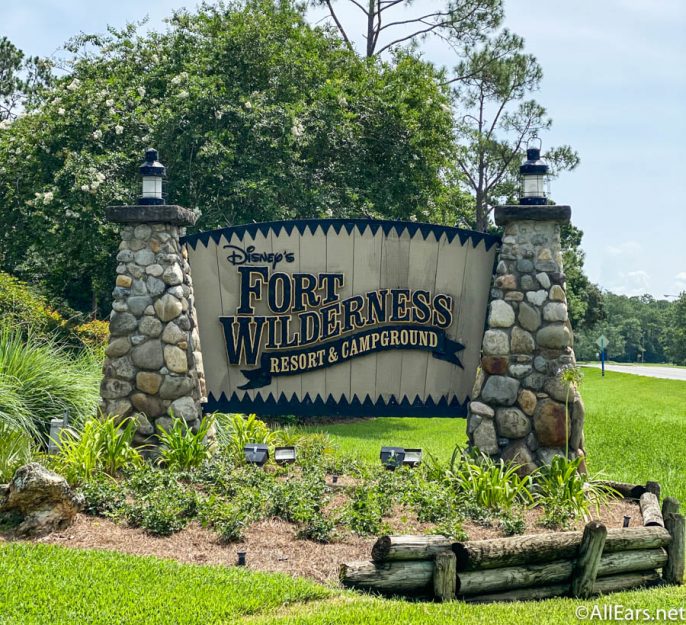 If you've never ridden a Segway before, don't worry! You'll get about 30 minutes of instruction and practice time before you leave for your tour, and you'll get a safety helmet and electronic earpiece. Throughout your tour, your Cast Member guide will share trivia, instructions, and all kinds of fun stories through your headset. It's definitely a unique way to explore the resort! The experience is priced at $90 per person and is available on select dates, so be sure to check in advance and call 407-939-8687 to make your reservations. Guests 16 years old and older with a valid photo-ID can participate.
10. Get a Speciality Cake
If you are celebrating a special occasion during your Disney trip, you could get a special Mickey Celebration Cake from various Disney restaurant locations. If you're dining at a table service restaurant, be sure to tell the host when you arrive if they can get one of these customized dome cakes ready for you. You can also mobile order these cakes from various quick-service locations like Contempo Cafe at Disney's Contemporary Resort, Gasparilla Grill at Disney's Grand Floridian Resort & Spa, and The Beach Club Marketplace at Disney's Beach Club Resort. The Mickey Celebration cakes come in chocolate or white chocolate, and have some engraving options. One cake feeds 4-6 guests and is priced at $39 (plus tax and gratuities).  Disney recommends that you place your order for this cake early in the day and select your arrival time.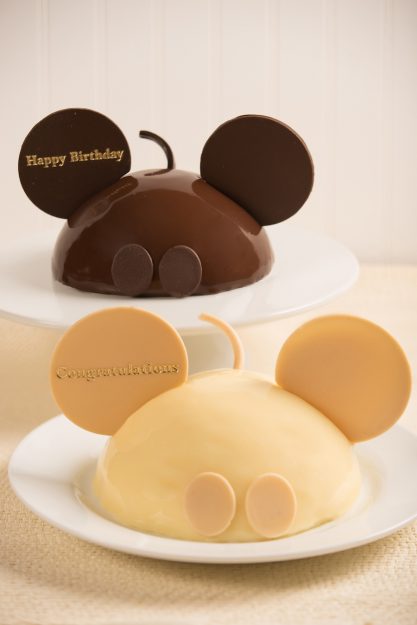 If you want even more options, you can order a beautifully unique cake from Amorette's Patisserie in Disney Springs and go pick it up yourself. You can pre-order a number of specialty or custom cakes from this spot including character-themed ones. Call Amorette's Patisserie at (407) 934-3500 to make your cake dreams come true!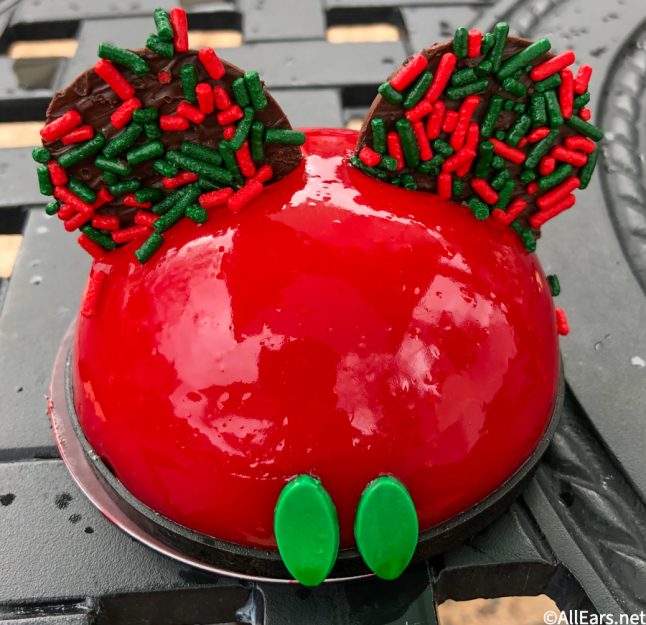 You can also get a beautiful creation from Disney's bakery teams, although this service appears to be limited now due to the pandemic. Disney World has a Cake-Ordering Hotline (407-827-2253) you can normally call, but one Cast Member we chatted with said it wasn't available.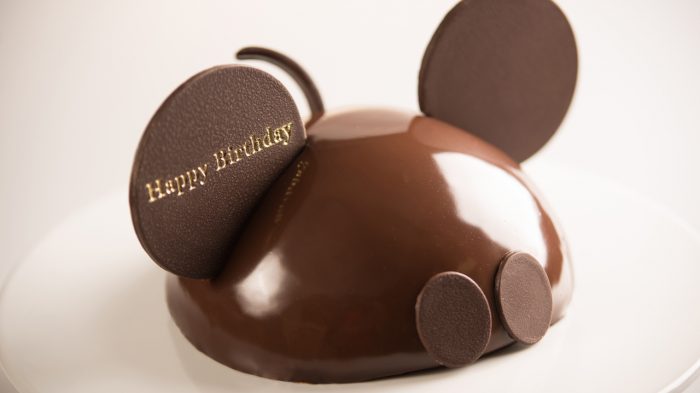 We have heard some reports of guests being able to order custom cakes from the team at Disney's Grand Floridian Resort & Spa, however, so you may want to call that resort to see if they are able to help.
11. Get a Silhouette of You, Your Family, or Your Pet!
If you're looking for a unique souvenir, getting a silhouette of your family member or friends while on vacation could be just the thing! It's not terribly expensive and can be something to really mark that period of time when you visited the parks.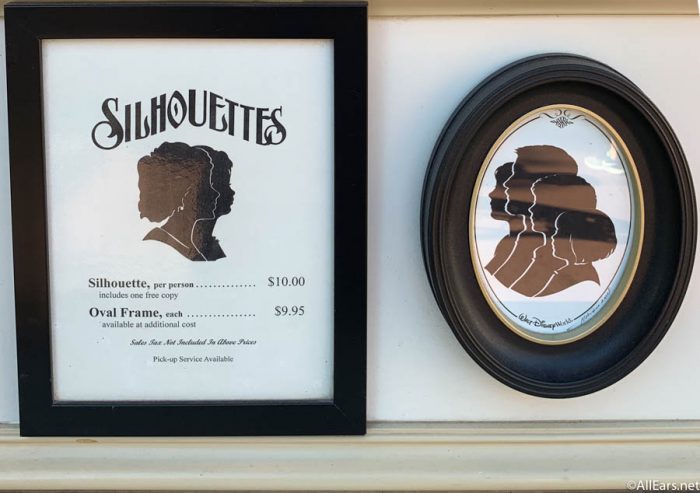 But, you can make that experience even more fun by bringing in a photo of your dog (specifically your dog's profile) and getting a silhouette of your pet! Bring a good quality, clear photo at eye level with your pet (not from above) for the artist to use, and be sure to ask the silhouette artist if they're able to make a unique creation with the photo that you have of your pet.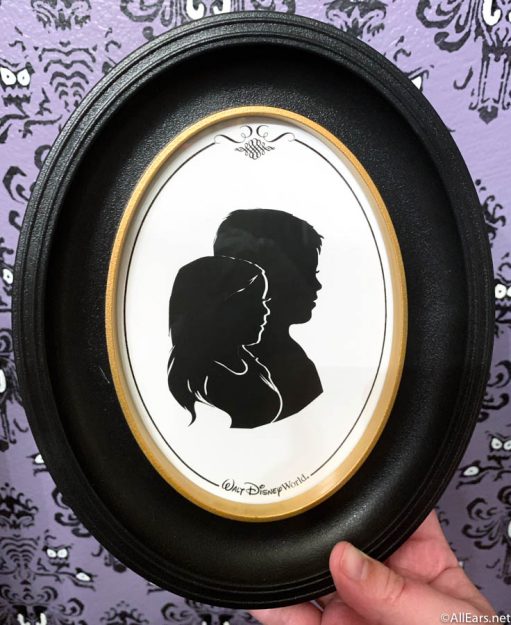 If you love your pets as much as (or more than) your human kids, this could be the perfect way to showcase that love!
12. Get Your Face on Coffee
Drinking coffee is great, but drinking coffee with your face on it? Spectacular! Just head over to Joffrey's Coffee at Disney Springs to get some special Latte Art! For an additional 50 cents, you can get a drawing of Minnie or other characters on your coffee, OR you can take a selfie and get your OWN face on a cup of joe!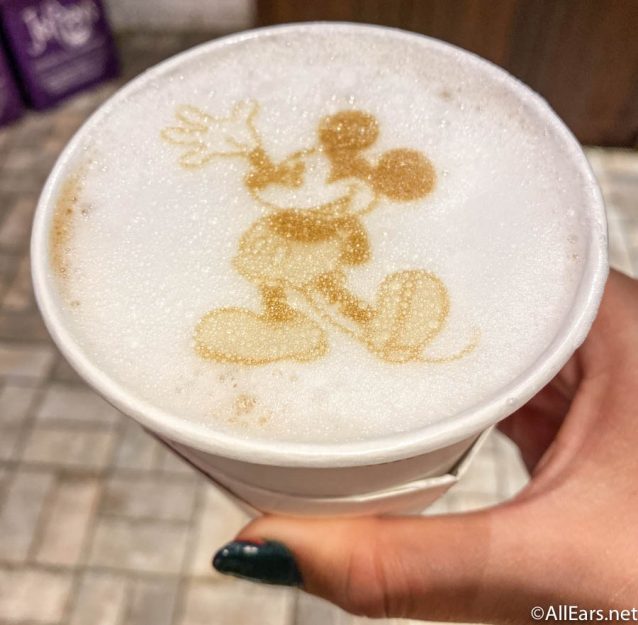 As if coffee wasn't great enough on its own, now you can make it even better with a cute image of a Disney character or even your own adorable masked up look.
There are a few more experiences we wish we could share on this list like learning to surf at Typhoon Lagoon, diving under the sea with a scuba diving or aqua tour adventure in the Seas with Nemo and Friends in EPCOT, going on the Behind the Seeds Tour in Living with the Land in EPCOT, getting a haircut in Magic Kingdom, going on a Starlight Safari at Disney's Animal Kingdom Lodge, and even getting the chance to share a meal with an Imagineer! But, these, and many other special experiences are not currently available.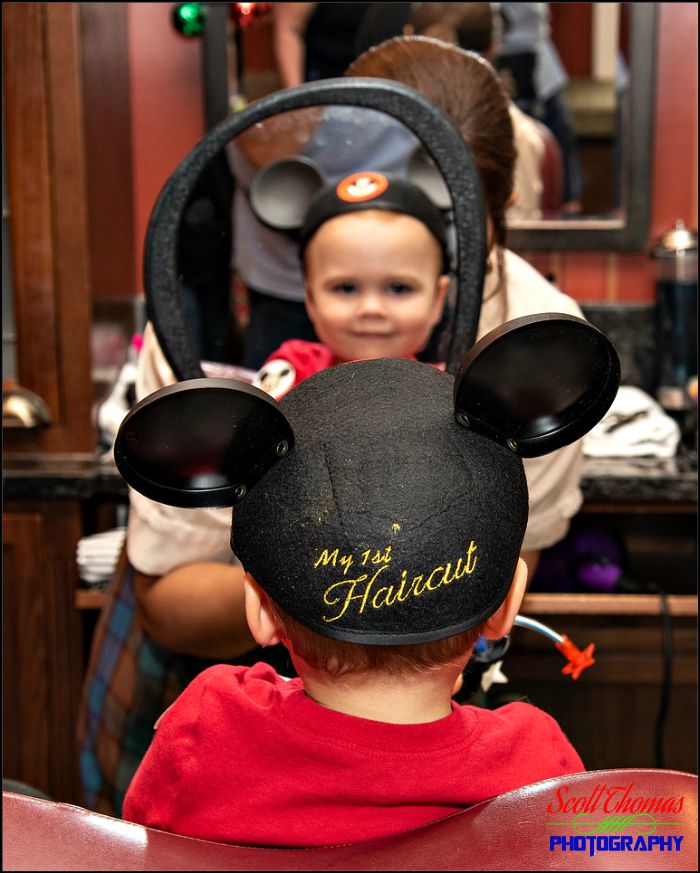 We certainly hope that these return in the future, however. But, in the meantime, we hope this list has given you some great ideas for ways that you can add a little extra magic to your next Disney trip!
What special experiences, tours, or other extra special additions at Disney World have you taken advantage of? Let us know in the comments!
Join the AllEars.net Newsletter to stay on top of ALL the breaking Disney News! You'll also get access to AllEars tips, reviews, trivia, and MORE! Click here to Subscribe!