We recently toured Disney World's Oak Trail Golf Course and learned about an experience they have been offering since February — FootGolf.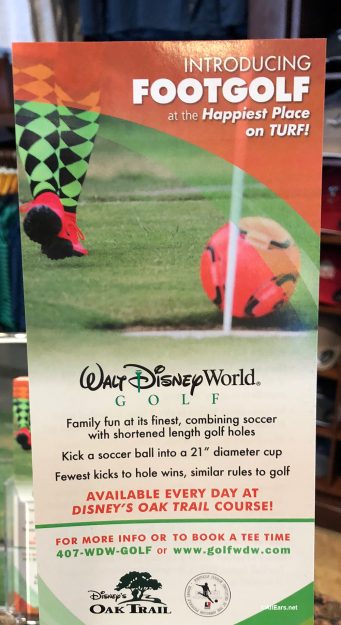 Our first task was finding out about FootGolf, followed by learning how we can participate in this fun activity when we are at Disney World.
What is FootGolf?
As the name implies, this is a precision sport that combines soccer and golf. Each player kicks a regulation #5 soccer ball on shortened length holes with 21-inch diameter cups in as few shots as possible.  Just like traditional golf, FootGolf has bunkers, hazards and other golf course characteristics help to improve the challenge of the game.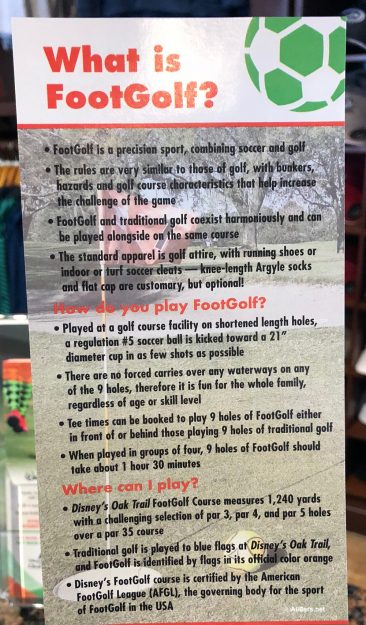 The basic uniform of FootGolf is golf apparel, with indoor or turf soccer shoes, or running shoes. Players are seen wearing  knee-length Argyle socks and/or flat caps, but they are not necessary. Sturdy walking or athletic shoes are recommended.
FootGolf and golf can be, and are, played alongside each other on the same course. However, each has its own tees and holes.
Playing FootGolf at Disney
You can play FootGolf at Disney's Oak Trail Golf Course on a par 35 FootGolf course measuring 1,240 yards. There are par 3, 4, and 5 holes over the 9-hole course. FootGolf holes are marked with the orange flags (golf holes are marked by blue flags and are much smaller).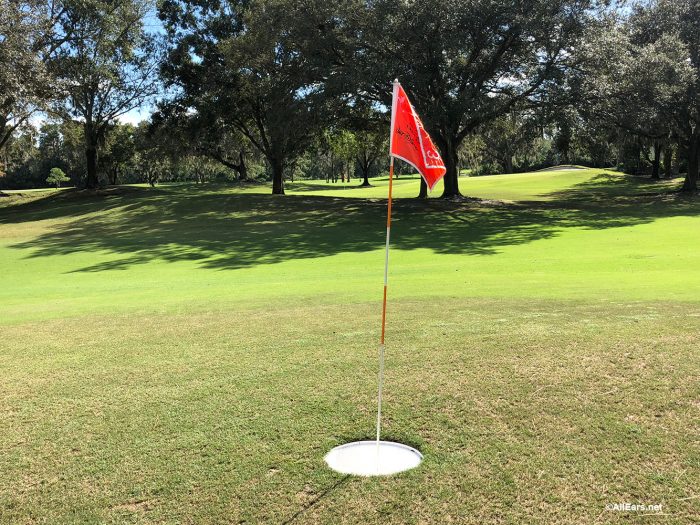 You'll be given your starter receipt in the Information and Merchandise Center. Present that receipt at the starter podium, just before the course entrance. The entrance area is decorated with some character topiaries — a hint at the fun to come! You'll be able to get your FootGolf balls from the shed next to the Starter Podium.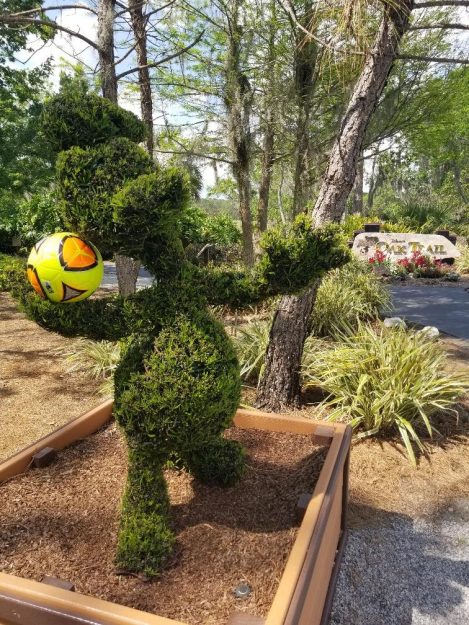 FootGolf tees are very easy to spot on the course, as they are circular and have the FootGolf logo on them. The tees include information about the distance from the tee to the hole and the par.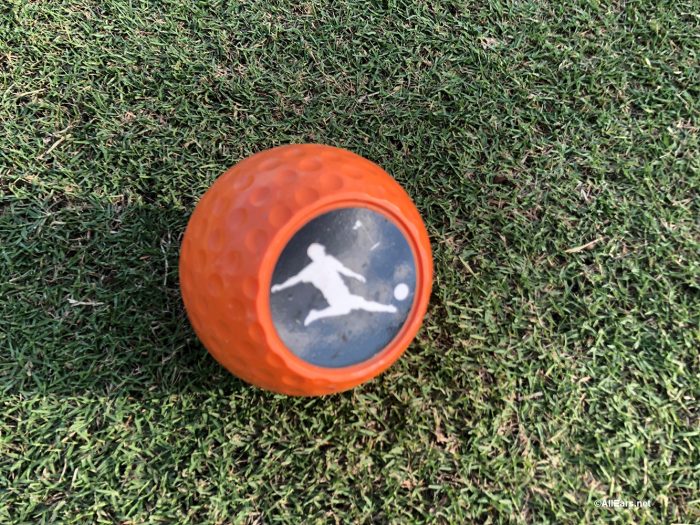 FootGolf tee times can be booked either in front of or behind those playing 9 holes of traditional golf. When played in groups of four, 9 holes of FootGolf should take approximately 1 hour and 30 minutes, similar to holes of traditional golf.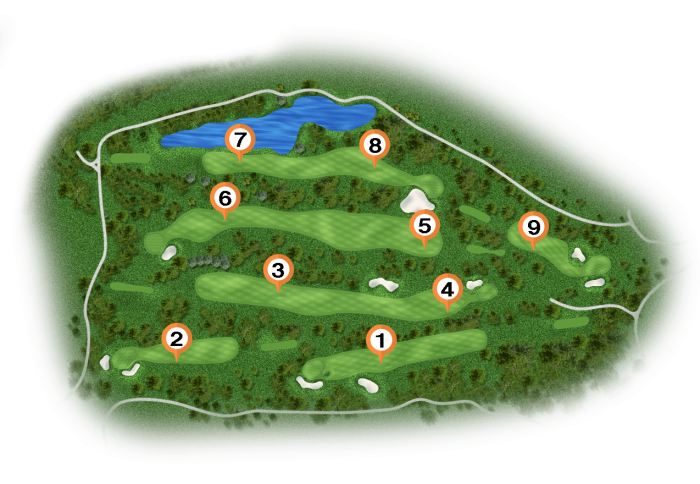 Overall, on our tour we were impressed by the beauty of the course and the amount of wildlife we saw. We spotted a lot of wildlife including turkeys, gators (FootGolf is not played near the holes where we saw the gators), deer, wild ibis, and blue herons. The first water fountain and two vending machines are at FootGolf hole 5 (golf hole 3).  If it's a warm or sunny day, stay hydrated!
To learn more about FootGolf at Disney visit the Disney Golf website.
Have you ever played FootGolf? Let us know about your experience in the comments below!
Remember! When you're in Disney tag us @allearsnet in your photos!
Want more Al Ears.Net content? Be sure to check out our YouTube Channel for reviews, news, information and more! 
Click below to subscribe to the AllEars® newsletter so you don't miss any exciting Disney news!