Sometimes the best way to cool off from a hot day at Walt Disney World is a cold drink. Hey, you're on vacation — it's okay to treat yourself (if you're 21 or older, of course. 😉 )!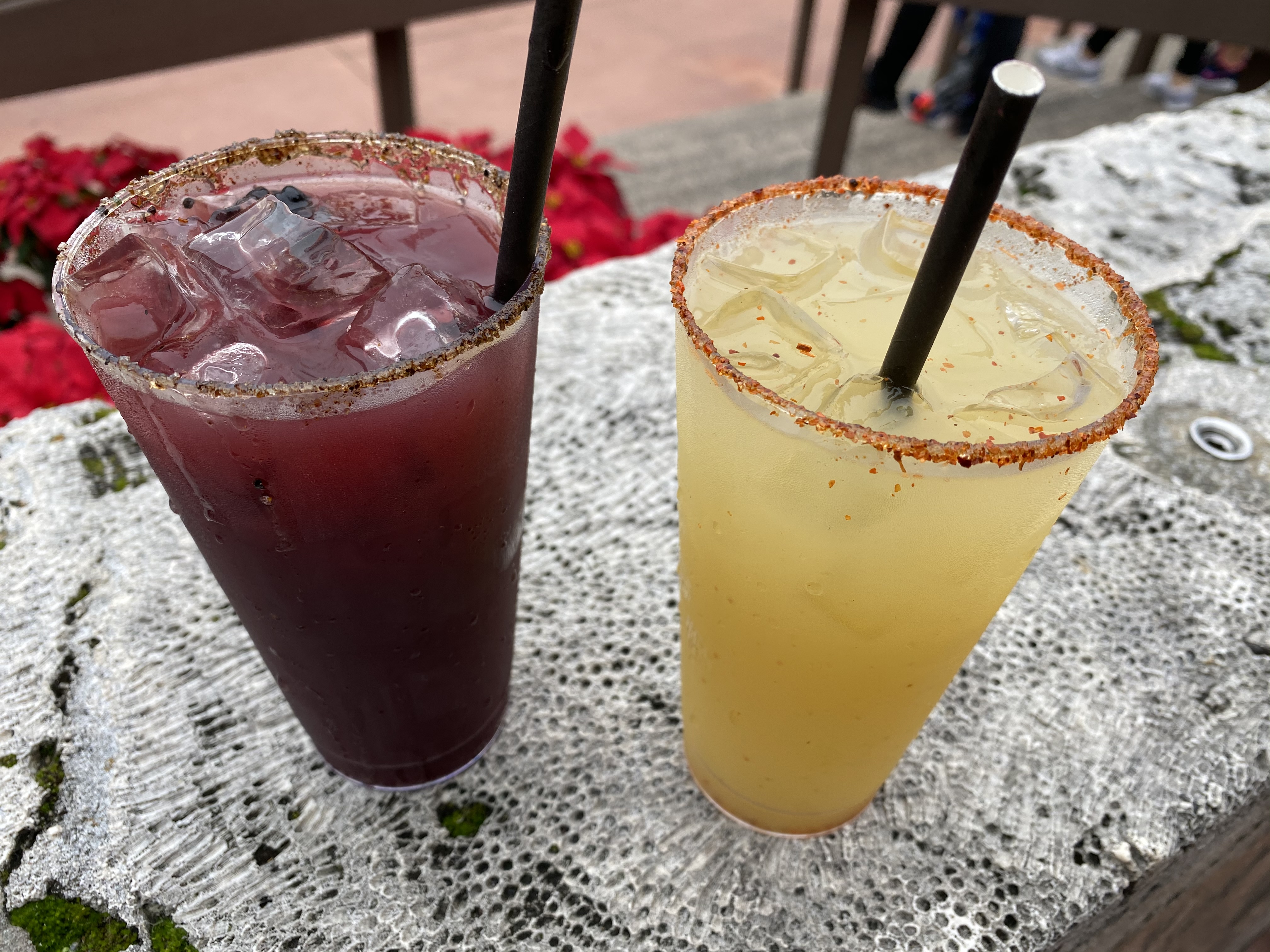 But when cocktails cost $13+ each, you want to make sure it's a really good one. There are tons of places to grab an adult beverage in Walt Disney World, but which should you choose?
Never fear — we are here to help! We've assembled a list of our favorite places to grab a cocktail (or mocktail if that's more your jam) in Disney World. These joints not only rank high because of tasty drinks but also for amazing atmosphere as well! Perfect spots to relax and cool down on a busy theme park day.
The six BEST Spots to Grab a Cocktail at Walt Disney World
You're gonna have to travel to the galaxy far, far away for this one. Located in Galaxy's Edge, Oga's Cantina is a watering hole for local merchants, scoundrels, and YOU!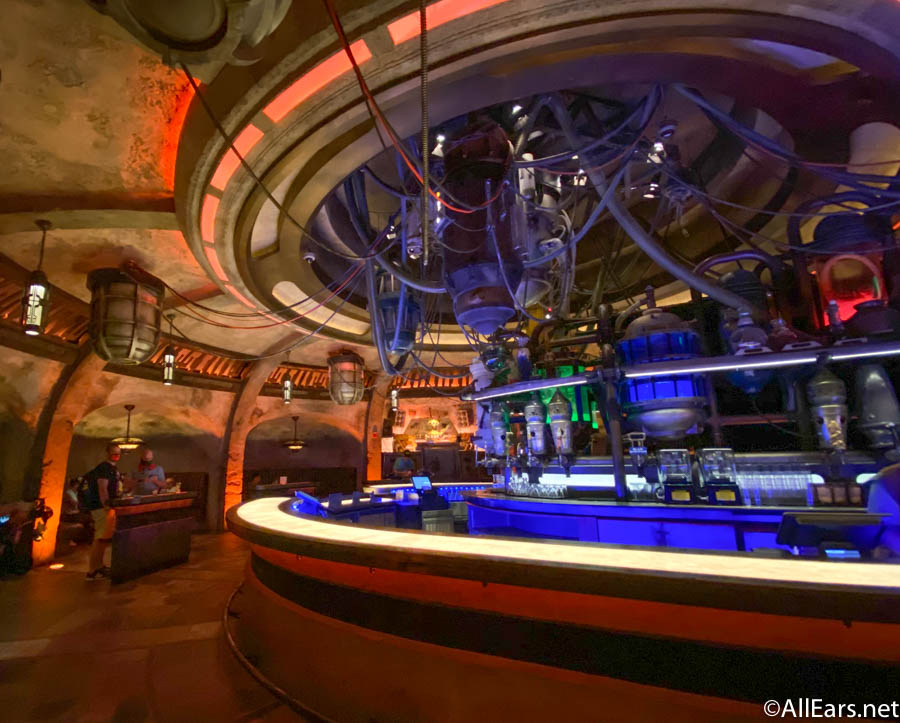 Jam out to the tunes of DJ-Rex (a droid), and sip on out-of-this-world concoctions. Make sure to get a reservation as space is limited! (Pun intended.)
For drinks we recommend the Fuzzy TaunTaun (a peach vodka cocktail that makes your mouth tingle), the Jet Juice (a chipotle bourbon drink), or the Bespin Fizz (a rum drink with dry ice).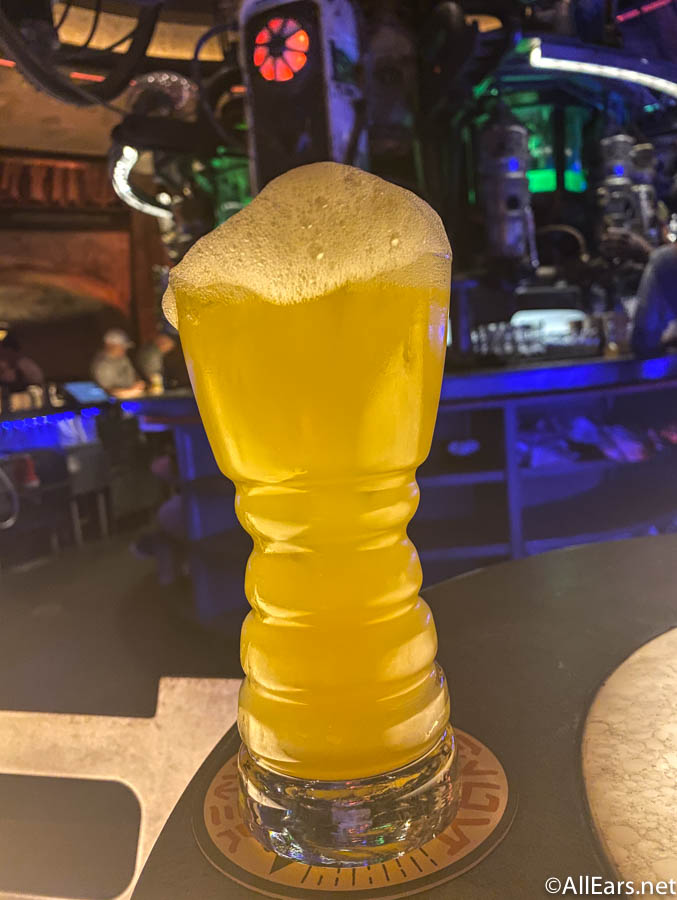 For a fancy sip in a gorgeous setting, head on over to the Grand Floridian where you can enjoy a cocktail in luxury. The new (in 2019) lounge is delicately themed after Beauty and the Beast, with gorgeous rose detail and even hidden enchanted objects on the shelves.
In addition to great cocktails, Enchanted Rose has some tasty small plates such as Truffle Fries, gourmet flatbreads, and charcuterie plates.
For drinks, we recommend the Island Rose (rose and grapefruit vodka with pineapple), the seasonal old fashioneds, or (if you're feeling adventurous) the Lavender Fog (gin, creme de violette, cream, and English breakfast tea).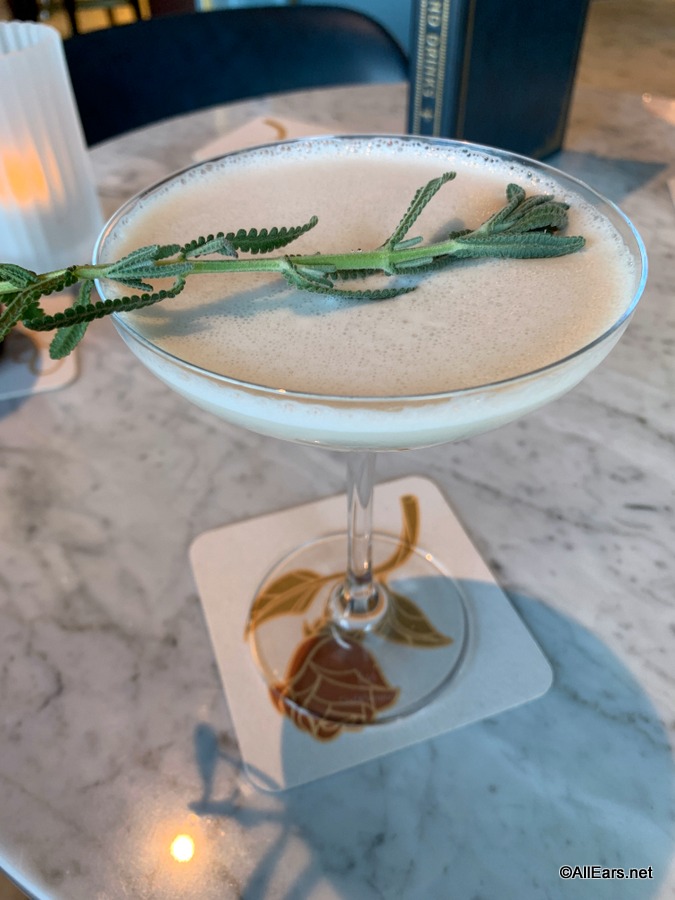 Talk about an oasis! The Nomad Lounge is the perfect place to relax on a hot Animal Kingdom day! Located en route to Pandora on Discovery Island, Nomad Lounge features a huge wrap around porch with comfy chairs that literally feels like you're in a treehouse in paradise.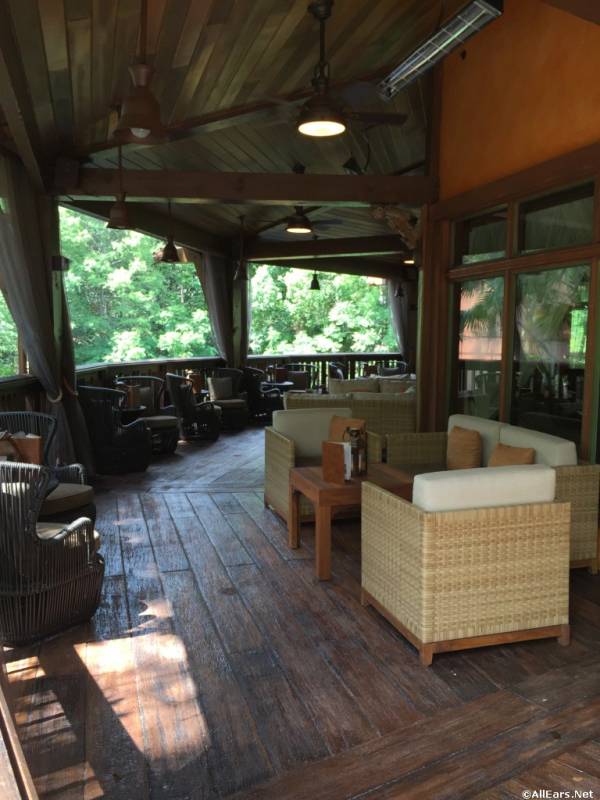 Nomad Lounge shares a kitchen with Signature Table Service restaurant Tiffins, which results in tasty lounge noshes like their bread service or Kobe sliders with yucca fries. The theme of both locations is based on the Imagineers' adventures throughout Africa, South America, and Asia as they built the park, which is reflected in the architecture, artwork, and menu.
Favorite drinks include the Snow Leopard Salvation (vodka with pear and mint), Hightower Rocks (tequila with watermelon), the Lamu Libation (rum with banana and guava).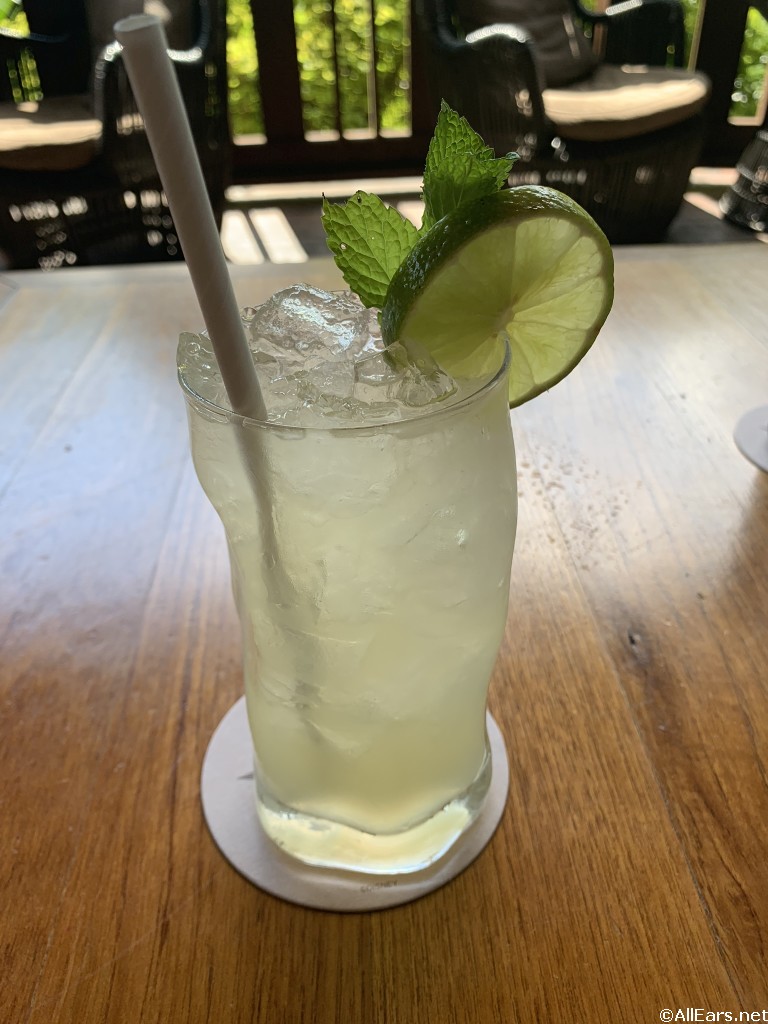 There is no place more fun to grab a drink than Trader Sam's! Named after the head salesman on the Jungle Cruise, this tropical Grog Grotto is full of tasty drinks and silly Skippers!
Certain drinks trigger reactions from the Cast Members and effects from the surroundings. For example, the Uh-oa! is literally on fire and angers the Goddess Uh-oa, while the Nautilus may spark a beastly reaction!
Perhaps the best drinks in all of Disney World come from this spot in EPCOT's Mexico! (Easily the best margaritas, at least!)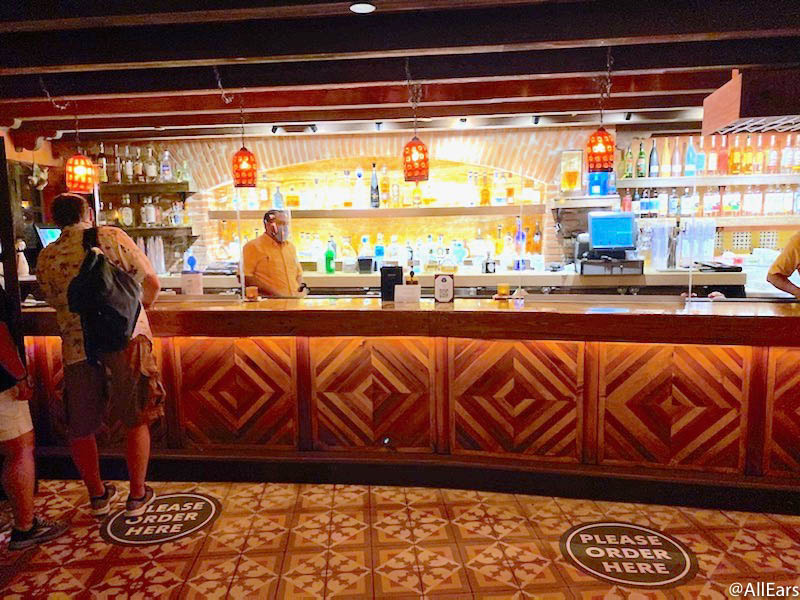 La Cava del Tequila boasts over 100 different varieties of tequila and mezcal, so you're sure to find something you love! They also feature many signature margaritas, such as the frozen avocado, smokey pineapple, and spicy jalapeno. If you're looking for an escape from the heat and crowds in World Showcase, stop in here to recharge. (And don't forget the chips and queso if it's available!)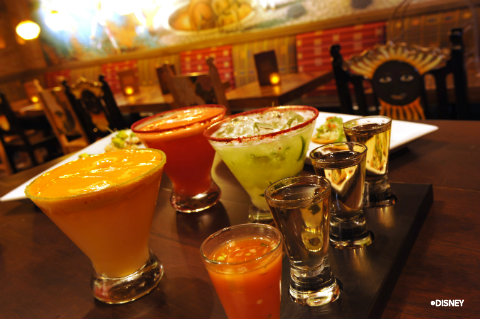 Grab you whips and satchels, and head to this Indiana Jones-themed bar in Disney Springs! Jock Lindsey's is named after Indy's pilot in Raiders of the Lost Ark and is full of Easter Eggs from the films.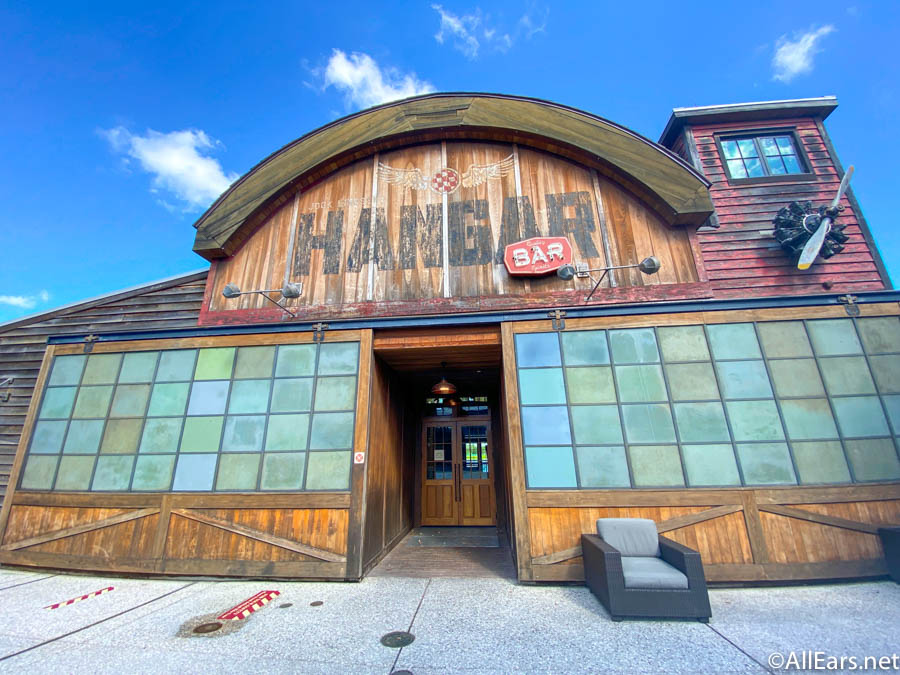 Jock Lindsey's also has some great bites such as a giant pretzel with charcuterie meats and cheeses, tuna tacos, and chocolate covered bacon.
Jock's also has some of the most fun drinks in Disney World. Our favorites include the Reggie's Revenge (orange vodka and melon liqueur), Cool-headed Monkey (rum and tangerine liqueur), and Bitter Barkeep (basically a pisco-sour).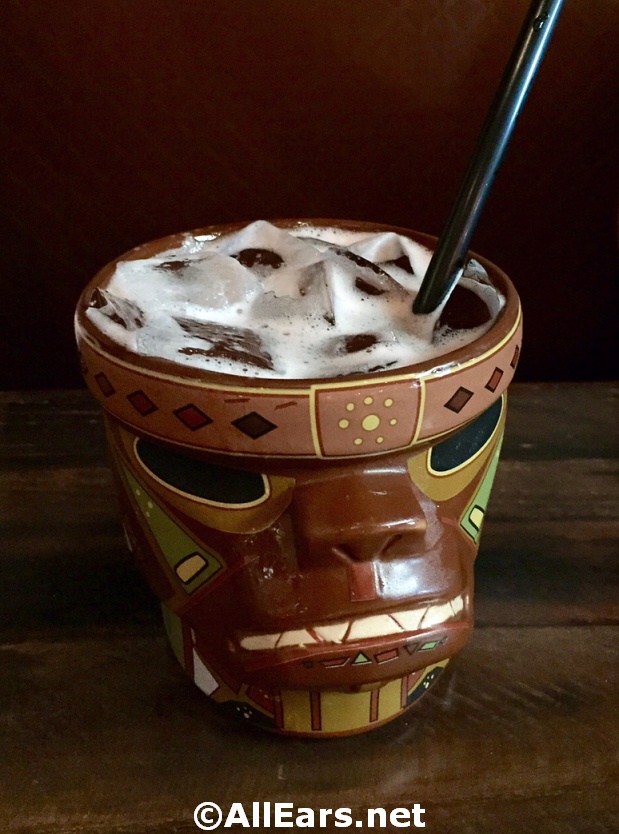 What are your favorite places to grab a cocktail in Walt Disney World? Let us know in the comments!