Our stomachs are growling, so it must be time to talk about Walt Disney World food again. If you're the kind of person that wants a little variety on their palate or just wants the experience of eating around the world, than EPCOT's World Showcase is right up your alley.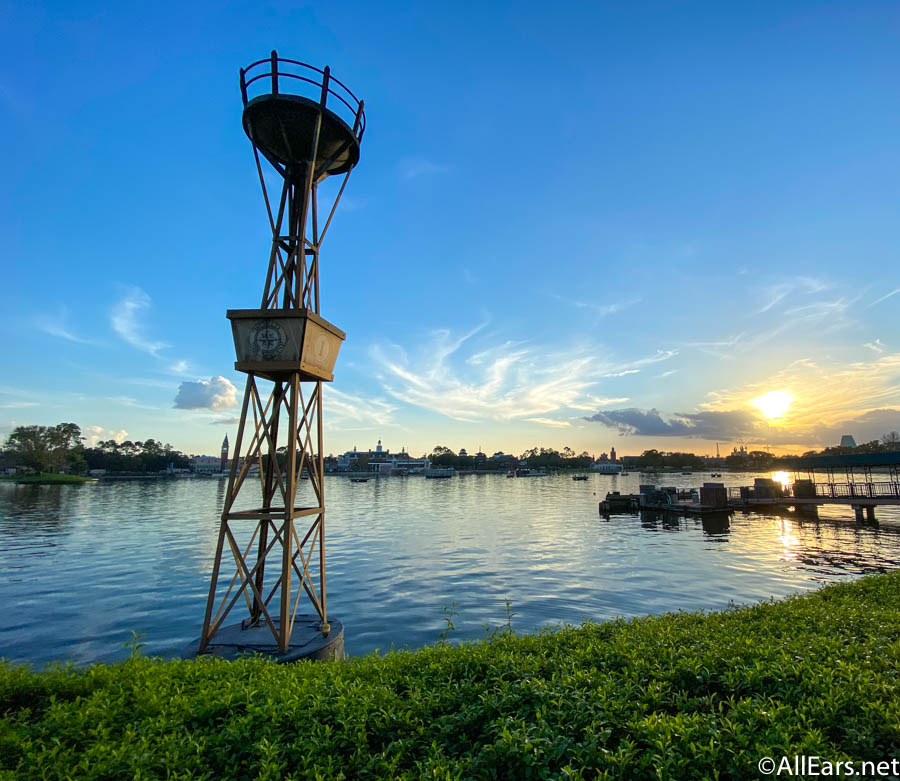 This time, instead of telling you where we love to eat, we're letting you guys — our AllEars readers! — decide which one of World Showcase's Table Service restaurants you enjoy most. (Note: as Takumi-Tei in the Japan Pavilion does  not currently have any reader reviews, it will not be included in this ranking.)
These are the World Showcase Table Service restaurants ranked from worst to best according to your reviews!
Tutto Gusto Wine Cellar
We're starting off the list in Italy with Tutto Gusto Wine Cellar, the lowest-ranked Table Service according to your rankings and reviews. Sitting at a 6.77 rating, Tutto Gusto just doesn't do it for you.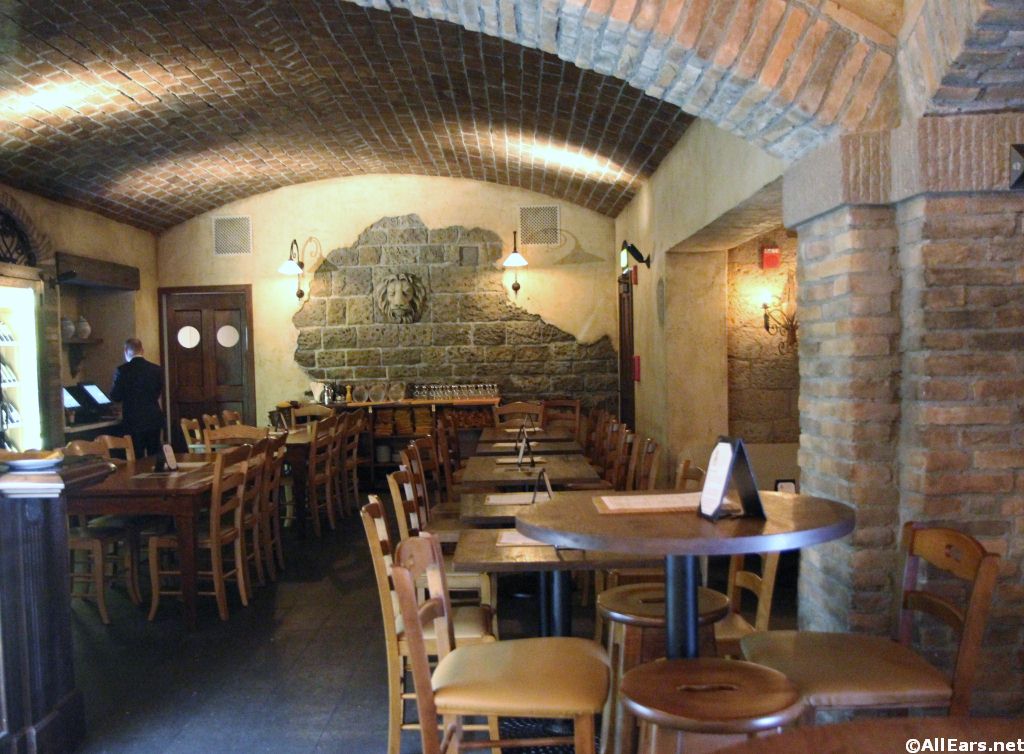 It's not too hard to see why it's so low once you start reading some of the comments. Reviews frequently cite that it's a good place to get away from the crowds and into some air-conditioning, but the service from the Cast Members could do with some improvement. Ouch.
Le Cellier
The signature restaurant of the Canada Pavilion, Le Cellier is currently sitting a 7.10 rating according to your reviews. We keep hearing good things about the quality of the food and the atmosphere, with several readers throwing out suggestions for the Maple Creme Brulee, Canadian Cheddar Cheese Soup, and Le Cellier's signature Filet Mignon.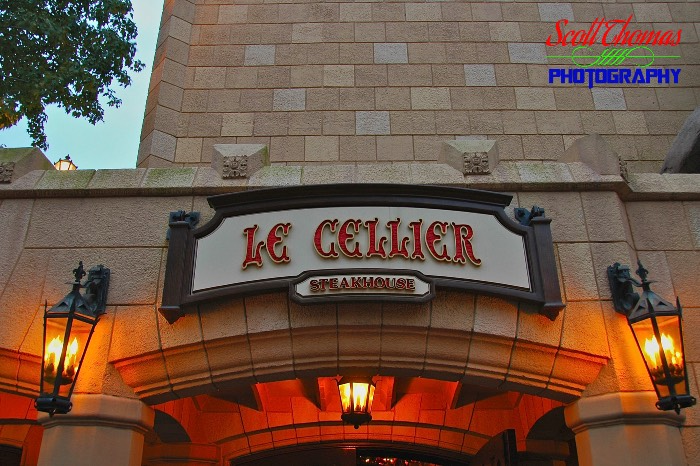 However, readers do seem to agree that as good as it is, the food is a tad overpriced if you're not on the Disney Dining Plan. One reader even says "I'd highly recommend California Grill instead."
Nine Dragons
With a 7.16 rating, Nine Dragons in the China Pavilion barely squeaks over the line into "pretty okay" territory. That being said, the reviews don't fully match up with the ratings.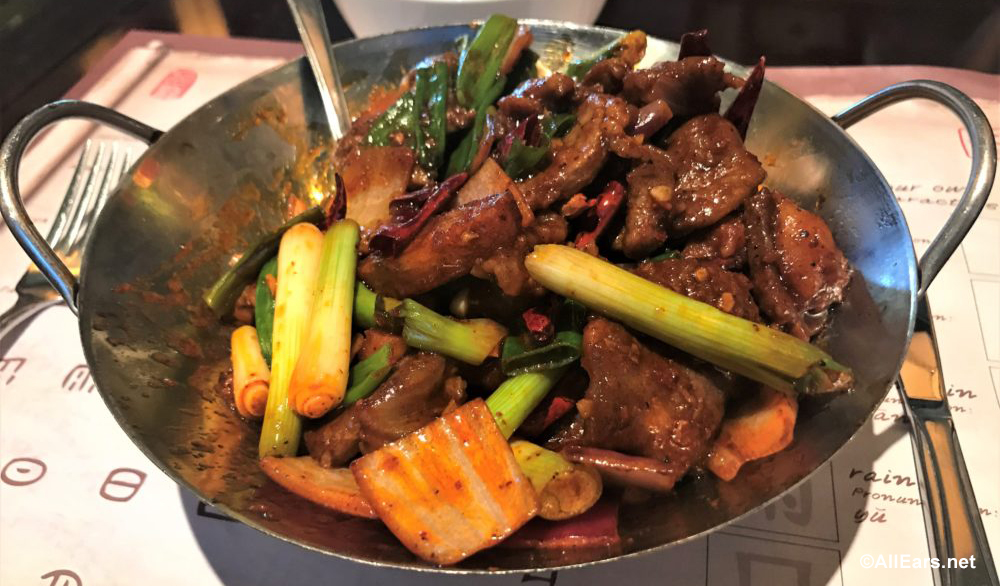 Reviewers write glowing recommendations of the food and Cast Members here. One reader even says it's her "favorite restaurant at EPCOT", which is saying something considering all of the choices.
Restaurant Marrakesh
Most kiddos might be turned off by anything that's not a burger or chicken nuggets, but AllEars readers seem to really love what Restaurant Marrakesh is cooking up. In fact, it's got an 80% recommend rating and a 7.40/10 based on your reviews!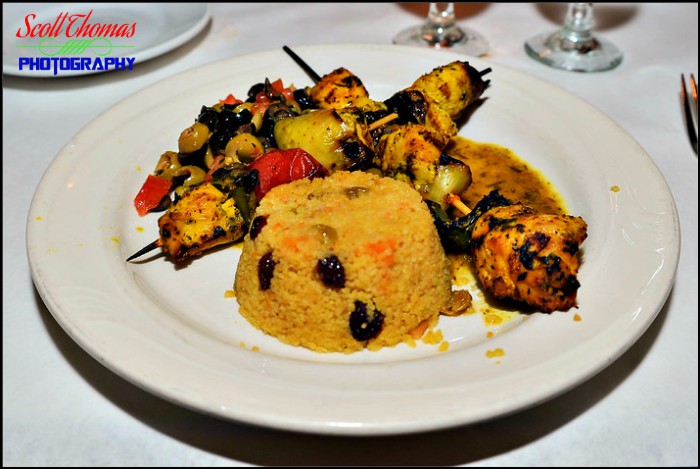 A bunch of your reviews point out the ambiance of music and belly dancers as big pluses, and the food gets some wins, too, with one reader even marking the lamb here as a good alternative to Jiko's more expensive cut. Honestly, this rating is best summed up by one reader who said Restaurant Marrakesh "doesn't get the recognition it deserves."
Akershus Royal Banquet Hall
To be honest, we did not expect Akershus to be sitting so low in the ratings at only a 7.50/10. The disparity between the ratings for the breakfast (which is actually a buffet (under typical circumstances) and not Table Service) and the lunch/dinner menus was also pretty interesting.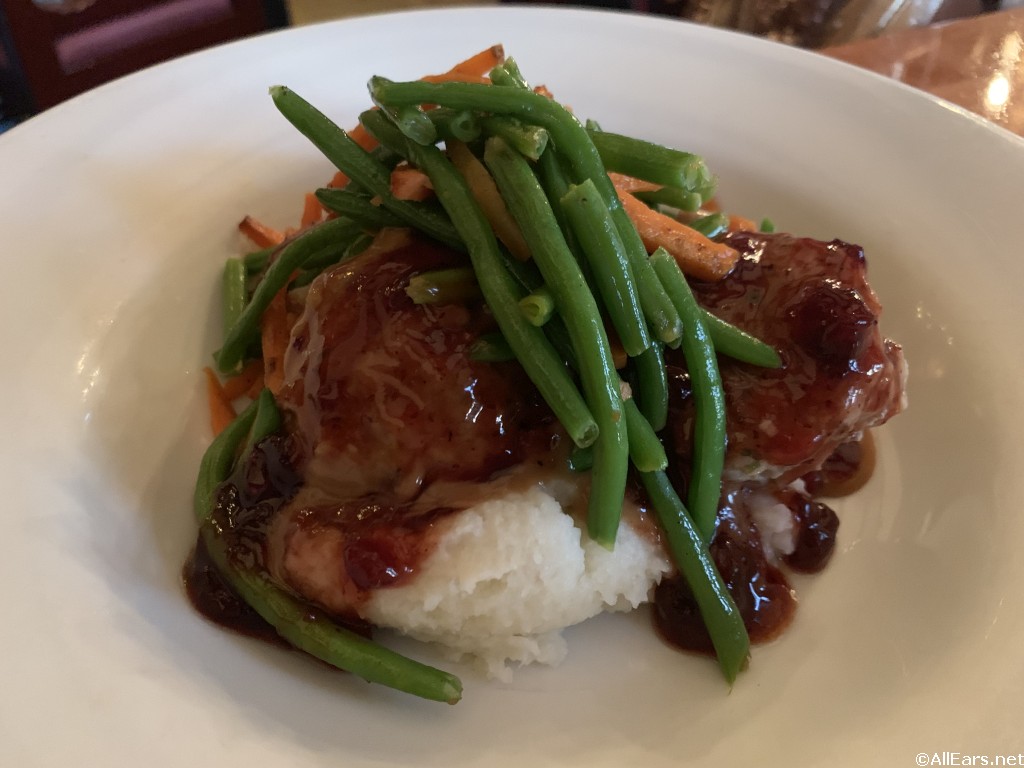 Overall, you said that Akershus gets brownie points as a princess character meet-and-greet but that the unique menu offerings were not that appealing. As one reader puts it, Akershus is "a great way to meet your favorite princesses and try something new along the way!"
La Hacienda de San Angel
We arrive at the first of the San Angel restaurant siblings we'll be talking about. La Hacienda de San Angel is located on World Showcase Lagoon adjacent to La Cantina de San Angel (so many angels).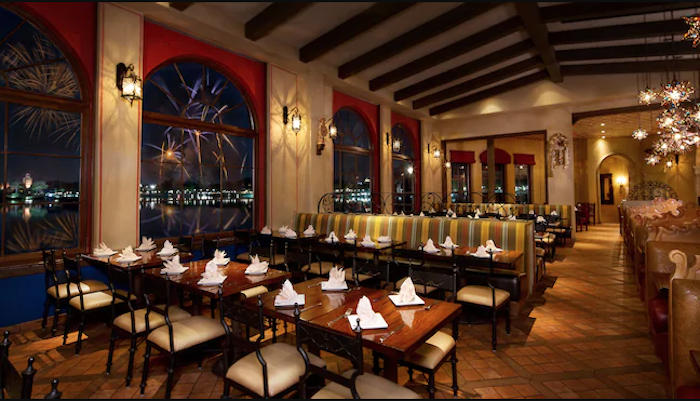 La Hacienda gets a 7.64 from AllEars readers. The food seems to be a little inconsistent in terms of quality according for you, but almost everybody enjoys the view of the fireworks over the lagoon (RIP Illuminations).
Tutto Italia
We're back in Italy again at Tutto Italia! You mostly seem to like the service of traditional Italian fare, with 83% recommending it and Tutto Italia earning an 8.0/10.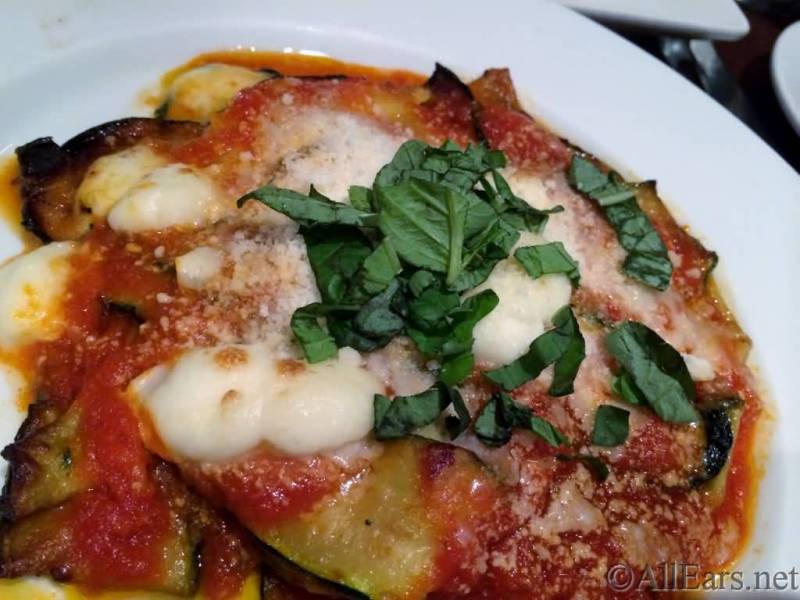 The reviews seem to point toward Tutto Italia being an okay place to dine, as there were not many extreme examples of food being absolutely amazing or completely dreadful. There is a special mention in here about the restaurant having the "best tea in all of Disney world!" Do you want to test this bold claim out?
Tokyo Dining
Tokyo Dining's traditional Japanese and sushi menus almost take it to the upper echelon with a 7.86 rating. Your reviews really highlighted the sushi options as being some of the best things on the menu and the demonstration beforehand being really impressive.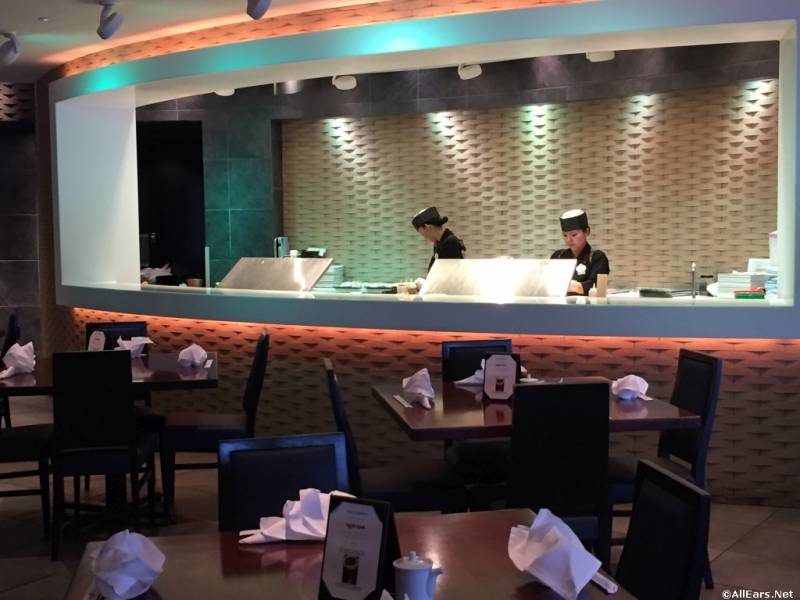 The most common con we kept seeing was that the restaurant can be a little too loud at times, but that didn't seem to detract from the atmosphere.
Via Napoli
Via Napoli has a reputation for being some of the best pizza in the World, but with a 7.9/10, it's clear there's room for improvement.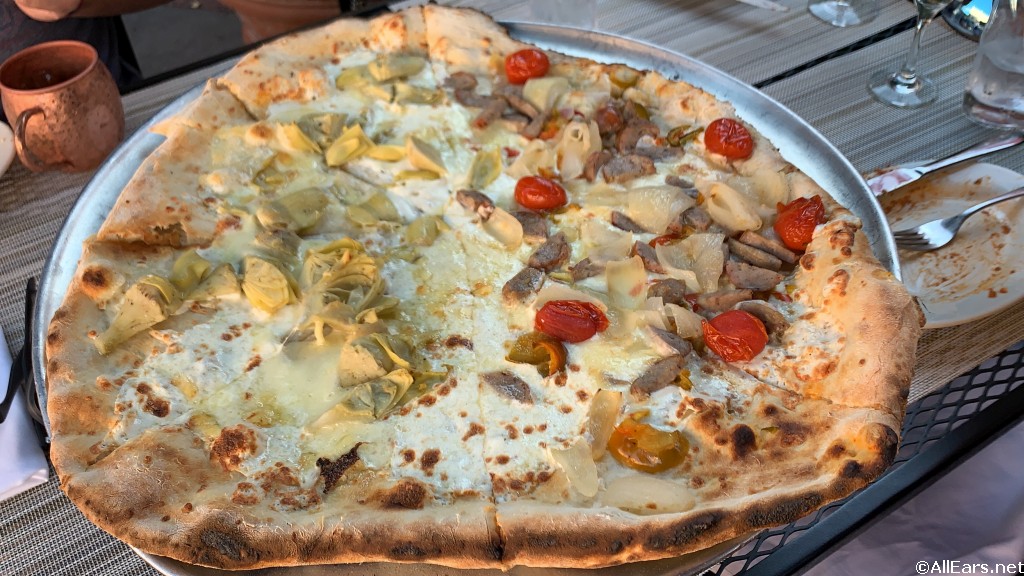 Lots of readers say these cheesy slices of goodness are phenomenal, but other readers feel that the menu may be a little pricey and the atmosphere can get a little loud at times.
Rose and Crown
Now we're popping over to the Rose and Crown in the U.K. pavilion which is a little more of a contested choice. Still most of you readers seem to enjoy this jaunt into English fare with a 7.99 rating (so close).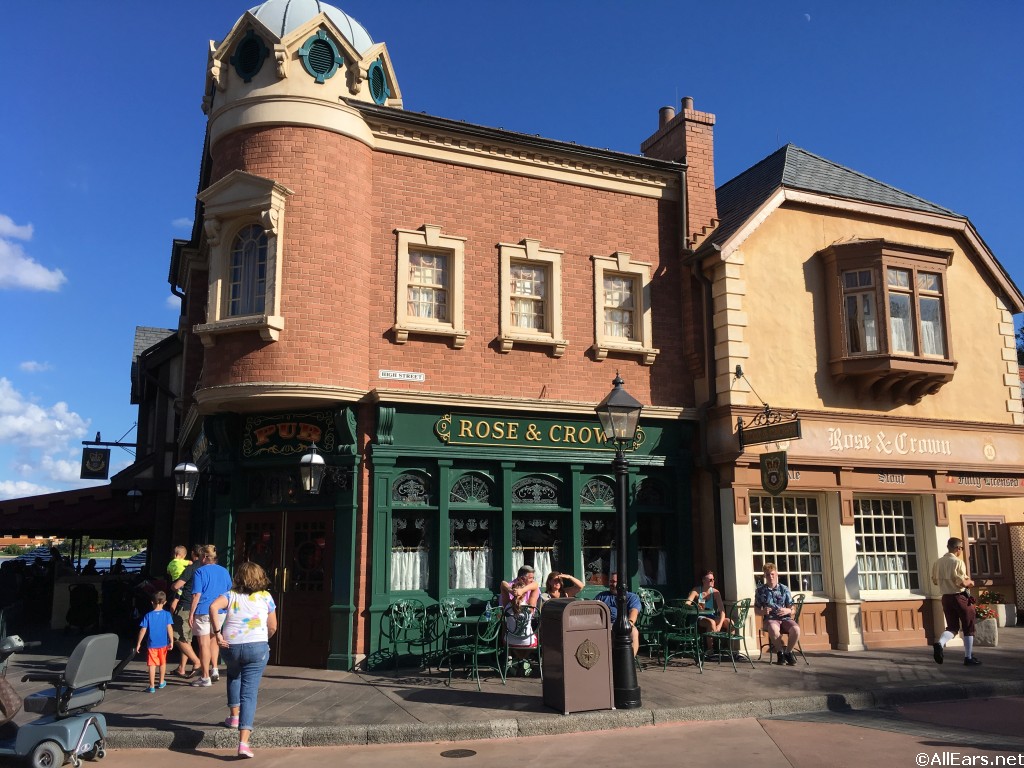 Readers were quick to point out the inconsistencies in the quality of some of the food and the portion sizes. However, you also praised the pub food, like Fish and Chips and the Scotch Egg as well the view over the World Showcase Lagoon. Interestingly enough, readers also pointed out the vegan options available at the Rose and Crown as a plus, so score one for the U.K.
San Angel Inn
AllEars Readers: we are now in your top five Table Service restaurants, and we're back to the San Angel siblings. Readers seem to prefer the San Angel Inn over La Hacienda mostly for the atmosphere.
A lot of you seem to really love the combination of the nighttime Mexican landscape (complete with pyramid and volcano) and the location next to the "open-air market". In terms of food, a lot of readers pointed out the ever-flowing chips and salsa and the margaritas, with some special shout-outs to the Pollo a Las Rajas.
Spice Road Table
Spice Road Table, located on World Showcase Lagoon in the Morocco pavilion, shows up with a 8.10 rating and a ton of comments about the atmosphere.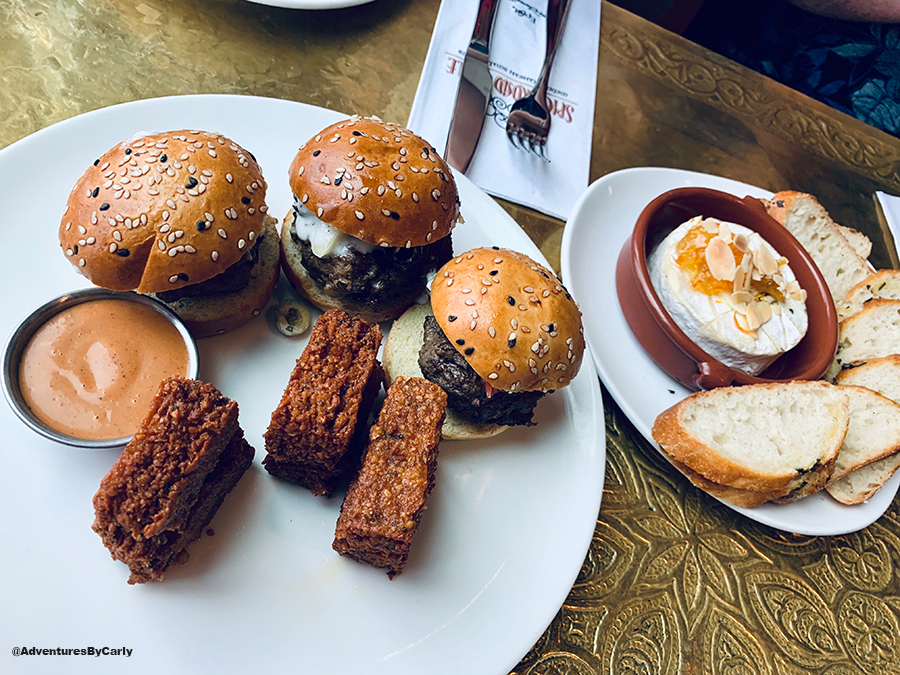 Whether you're "stopping here to grab a quick drink" or just trying to "enjoy a mid-afternoon break", Spice Road Table seems to resonate because of its prime location next to the World Showcase Lagoon. Oh, and Hummus Fries; you really like Hummus Fries.
Chefs de France
Chefs de France edged out Spice Road Table for the number three slot by 0.01 with an 8.11. Your reviews have a lot of good things to say about the quality of the service of the Cast Members, so good job, Chefs de France!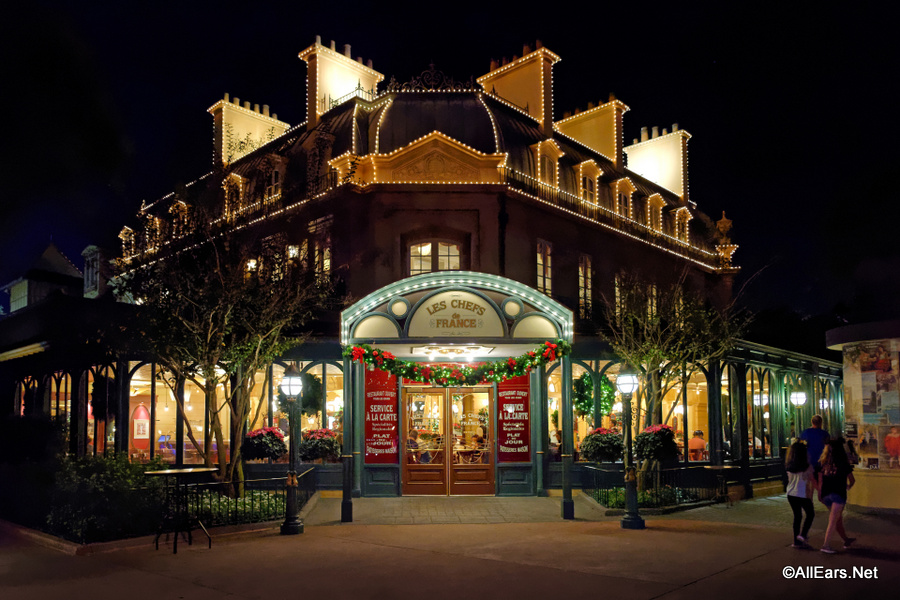 While some readers found the food quality inconsistent at best, most of you hold Chefs de France's Soupe a l'oignon Gratinee (known to many as French onion soup) in high regard, and there were few guests upset about the quality of the bread service (yay, carbs).
Monsieur Paul Restaurant
Ironically, France beat itself for the number two spot on this ranking. Monsieur Paul is only open for dinner, but that didn't stop you from enjoying it so much that it earned a 8.31 rating.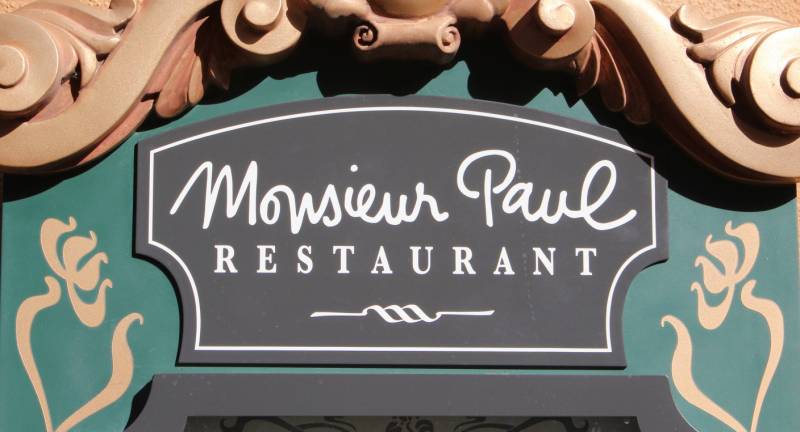 While the meal is expensive, most of the reviews seem to indicate the experience is worth it. Several readers suggest going with the seven-course prix fixe menu as the best deal for your belly and your wallet.
Teppan Edo
We have finally arrived at the number one Table Service restaurant in World Showcase as chosen by you! Teppan Edo rocks the spot with an 8.75 rating and a recommendation percentage of 95%.
It's pretty tough to have a bad time at this hibachi-style grill according to you, as the majority of your reviews highlight the fun and thrill of watching your chef create your meal in front of you (and the food's good too; special mention to the scallops). Congratulations, Teppan Edo, on being the number one table-service restaurant!
Want to find more cool spots in Epcot? Here's four overlooked locales that you should check out next time!
Join the AllEars.net Newsletter to stay on top of ALL the breaking Disney News! You'll also get access to AllEars tips, reviews, trivia, and MORE! Click here to Subscribe!