We don't think it's an understatement to say that Epcot is a huge park. When you're walking the park for a full day, taking in all that Future World and World Showcase have to offer, you can expect to put ten or more miles on your pedometer — and it's not outrageous to think you'll walk closer to fifteen or twenty when you factor in backtracking for rides, hunting for bathrooms, and strolling through the eleven nations of World Showcase.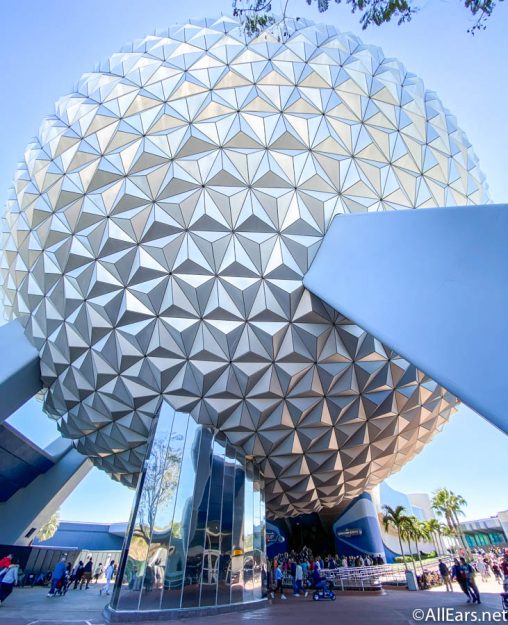 With so much space to go explore, there are lots of hidden nooks that many guests may not know about or take the time to experience.
So we're going where few have gone before to share
four overlooked spots in Epcot

that you should consider checking out.
The Odyssey Pavilion/Epcot Experience
Between booking it to Soarin' Around the World at rope-drop and eating your way around World Showcase Lagoon, making the trek out to the Odyssey Pavilion seemingly out in the middle of a pond may not be high on your list of priorities. But this can be one of the best places to take a break in Epcot — and by "take a break" we mean enjoy some sweet AC and learn more about the future of Epcot!
This is where you will find the Epcot Experience. In this exhibit, you can learn about the history of Epcot and view a large model of the major transformation that is coming to the park — complete with colorful, themed projections!
If you're tummy starts rumbling while you're getting that edutainment, you will also find some substantial food options here to fill you up,  making a trip to the Odyssey well worth it for those who want to get out of the sun for a bit. (Bonus: Odyssey is also the location of the Park's Baby Care Center and First Aid, so if you need a spot to rest or get some assistance, it's here for you!)
This bakery and cafe is nestled all the way in the back of the France pavilion, so you would be forgiven for not knowing it even existed. However, once you know, you'll wonder how you ever lived in World Showcase before now.
Do you want to be in the shade? Boom, you got it. Do you want sizable sandwiches or sweet treats that are top-quality? Boom, you got it. Your caffeine needs are covered here with their variety of coffee, too!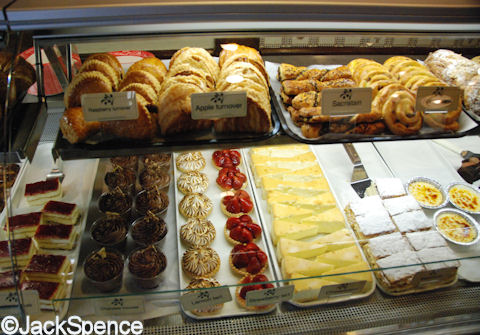 Les Halles opens before the rest of World Showcase (usually at 9AM versus 11AM for the rest of World Showcase minus Frozen Ever After), so you can sneak back here for a quiet breakfast if you're not interested in rope-dropping the big attractions or grab a bite to eat after arriving to the Park via Skyliner or International Gateway!
Katsura Grill area
It might be a little bit of a walk up the hill to Katsura Grill, but once you get to the top it's a serene paradise. This little area is, again, tucked away in the back of the pavilion, so most people don't even check it out.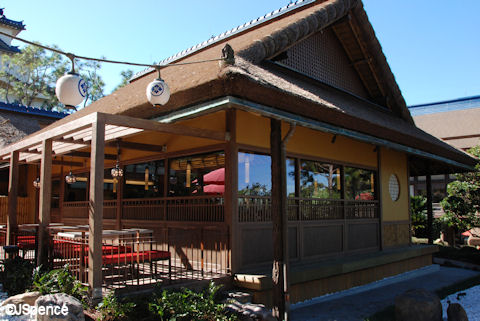 You're surrounded by a picturesque setting of trees and ponds, and there are tables nearby where you can sit and enjoy your meal.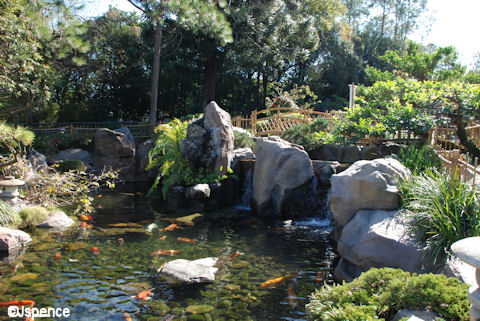 You spend so much of your time in Disney World on the move and surrounded by the Imagineering magic, it can be a nice change of pace to sit down and enjoy the natural scenery for awhile.
United Kingdom Gardens
The gardens in the United Kingdom pavilion are another great place to relax away from the hustle and bustle of the park. You can sit down for a spell and enjoy the flowers or take a wander through the hedge maze.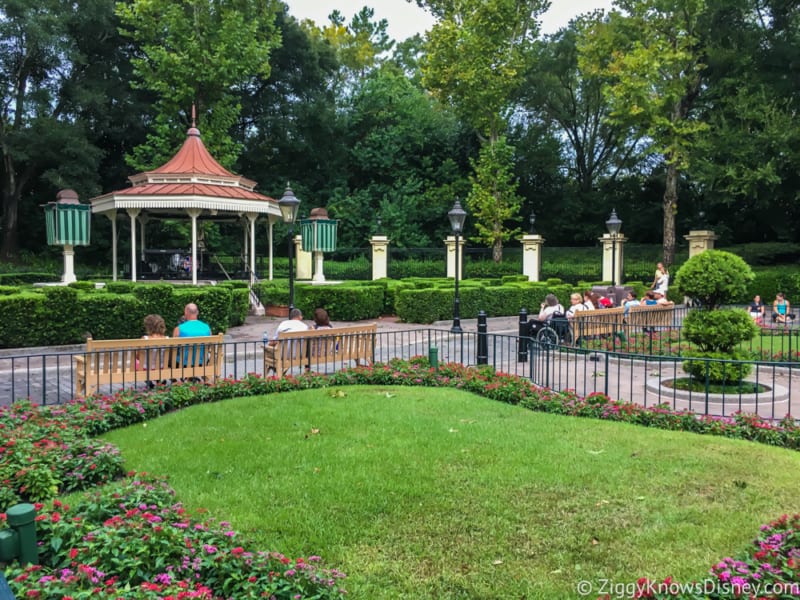 There may sometimes be a cover band here playing British hits, but otherwise it's usually a secluded and relatively quiet place. Treat yourself to some fish and chips from Yorkshire County Fish Shop, and take a well-deserved break.
Where's your favorite place to relax in Epcot? Let us know down in the comments!