Today is a busy day at Walt Disney World, and no Park is more energized than Epcot! We've already seen two NEW Epcot International Food and Wine booths open (welcome, Donut Box and Cool Wash!), and now we're stopping into the former Odyssey Center pavilion to explore Walt Disney Imagineering Presents the Epcot Experience! Come see the future with us!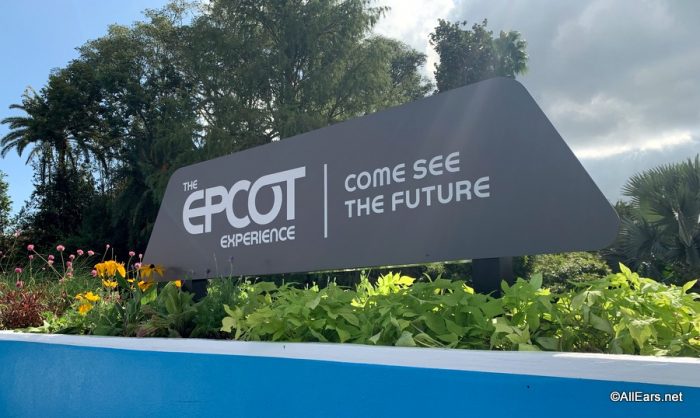 The Epcot Experience (yeah, we're shortening that name!) pulls together several visual representations of Epcot's on-going transformation. These displays include a mural, a massive 3D model, stylized posters, and a 360-degree video!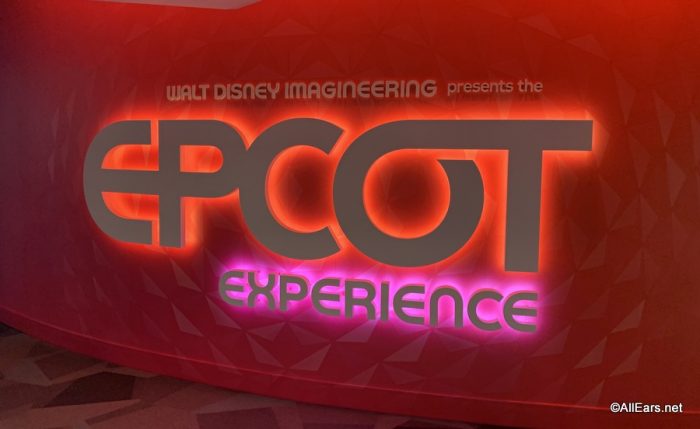 Epcot Experience Concept Art Mural and Video
The 360-degree video in the Epcot Experience syncs up with the massive Park model.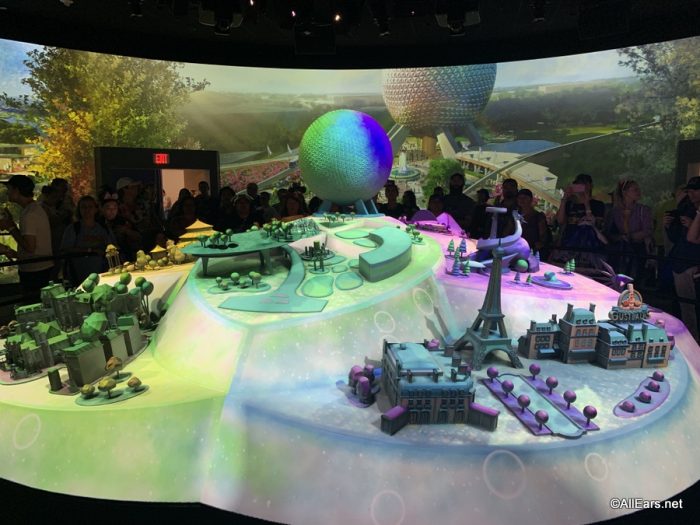 The model itself starts as a white, blank slate, and colorful, ever-changing projections bring it to life right along with the video! The video transitions from one element of Epcot's transformation to another, and the effects are stunning.
Of course, it all begins with Walt Disney talking about E.P.C.O.T.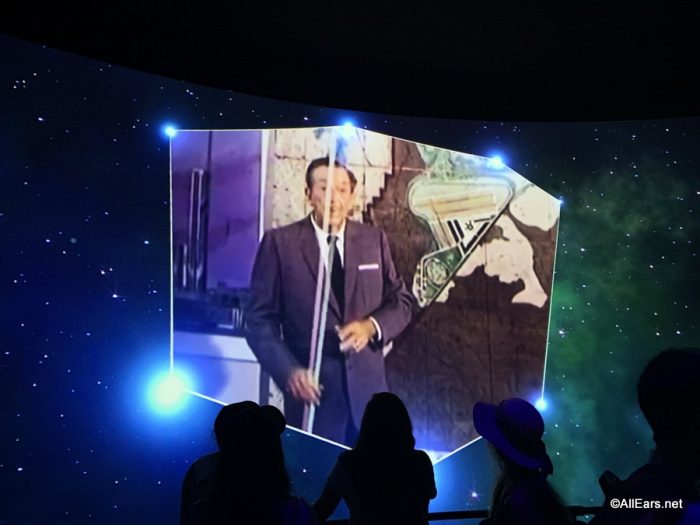 Journey of Water inspired by Moana gets this treatment at Epcot Experience: the Heart of Te Fiti swirl and stylized waves similar to what viewers have seen in the movie.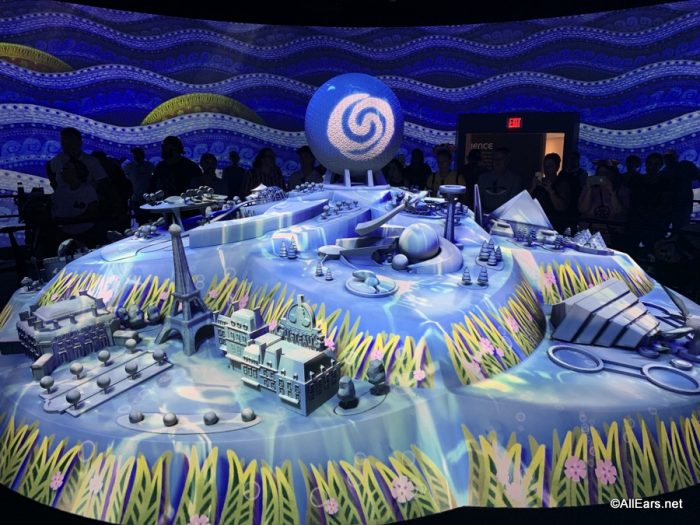 The PLAY! Pavilion, which will be realized in the old Wonders of Life pavilion, gets two fun, colorful designs!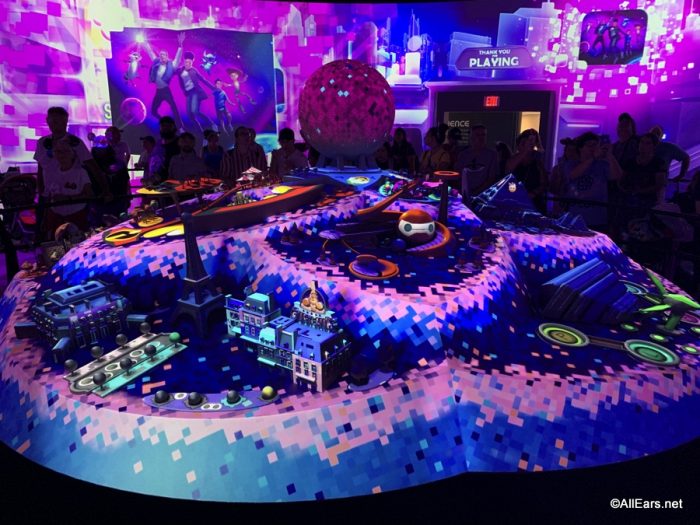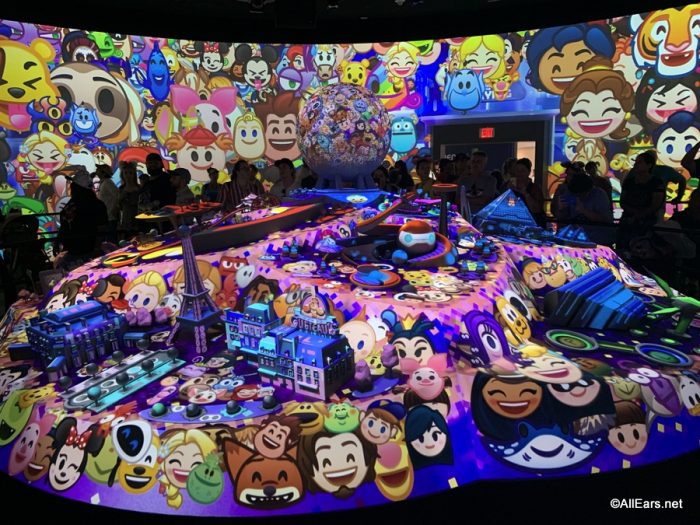 Guardians of the Galaxy: Cosmic Rewind blasts some rockin' tunes!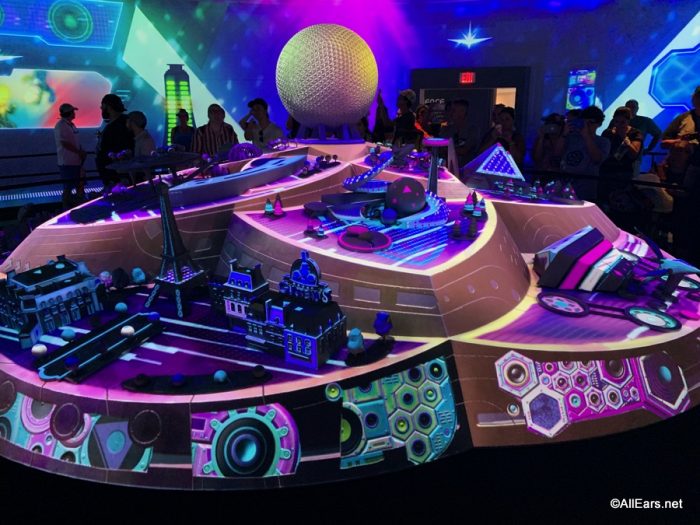 The Spaceship Earth portion of the video and projections is the most thought-provoking. It's beautiful… but it's more than that.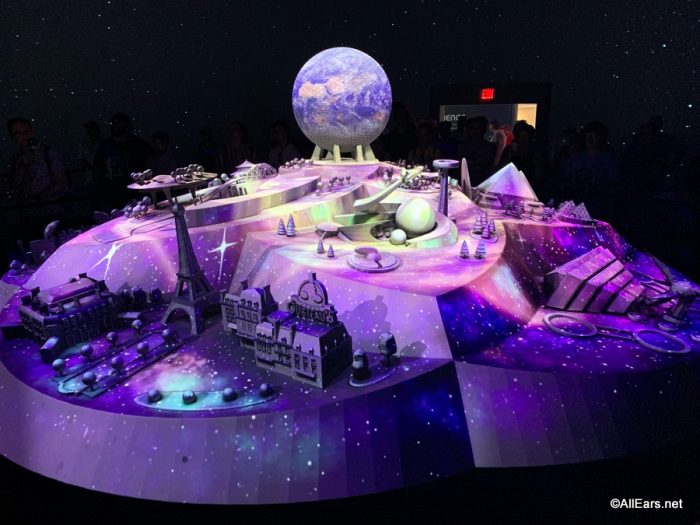 There's also this part of the video which illuminates the new direction this iconic attraction is heading — with a shared human story and a story light. But what we want to know: is Spaceship Earth: Our Shared Story an official new name for the attraction? We'll keep our eyes peeled for confirmation!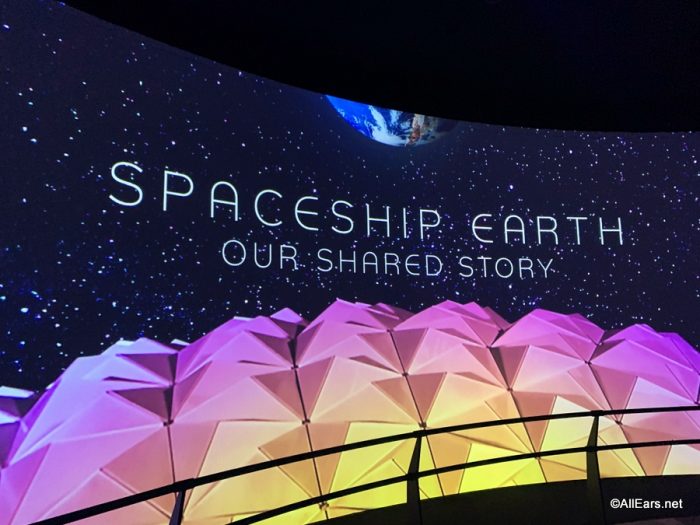 World Showcase is highlighted in the film, too. China will be getting a new film in early-2020, and this beautiful concept art is a celebration of that.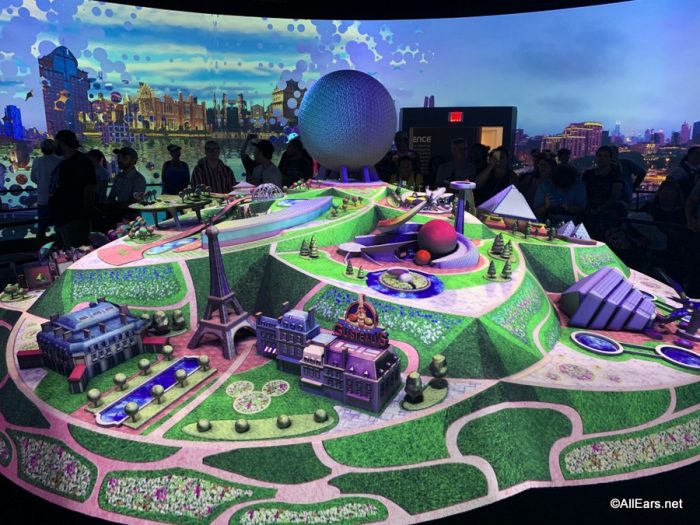 France is getting a Creperie, a Ratatouille attraction, and a new Beauty and the Beast Sing A Long video, so these two scenes are for you, France!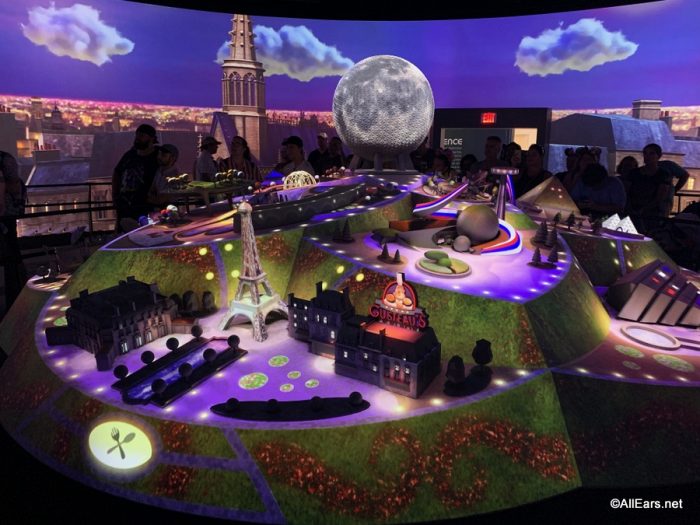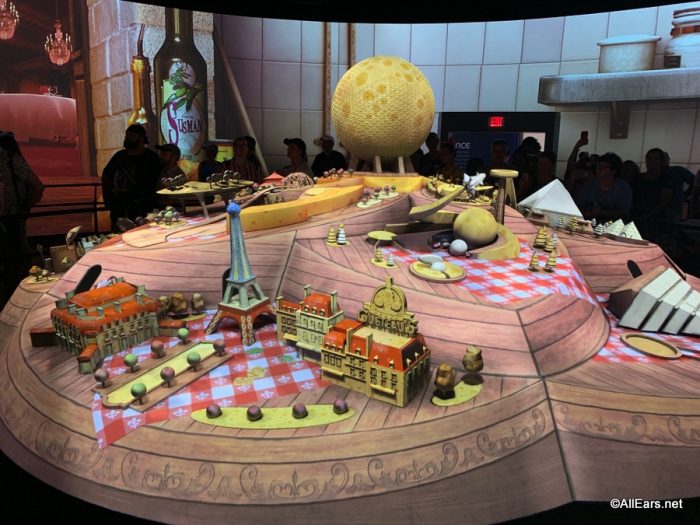 The U.K. pavilion will get a Mary Poppins-inspired attraction in the future, and the Epcot Experience film captures this beautifully!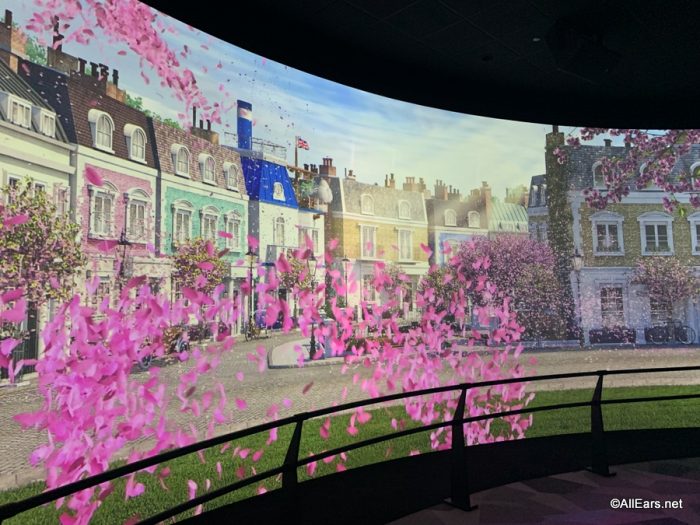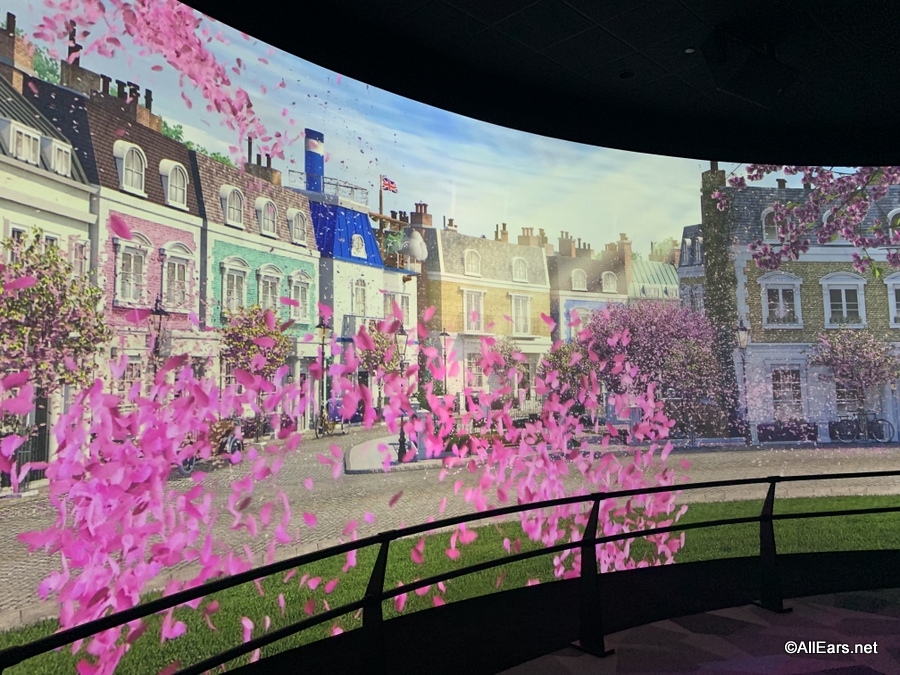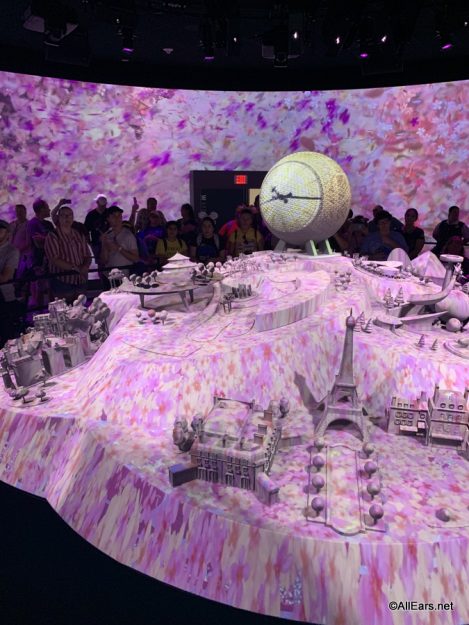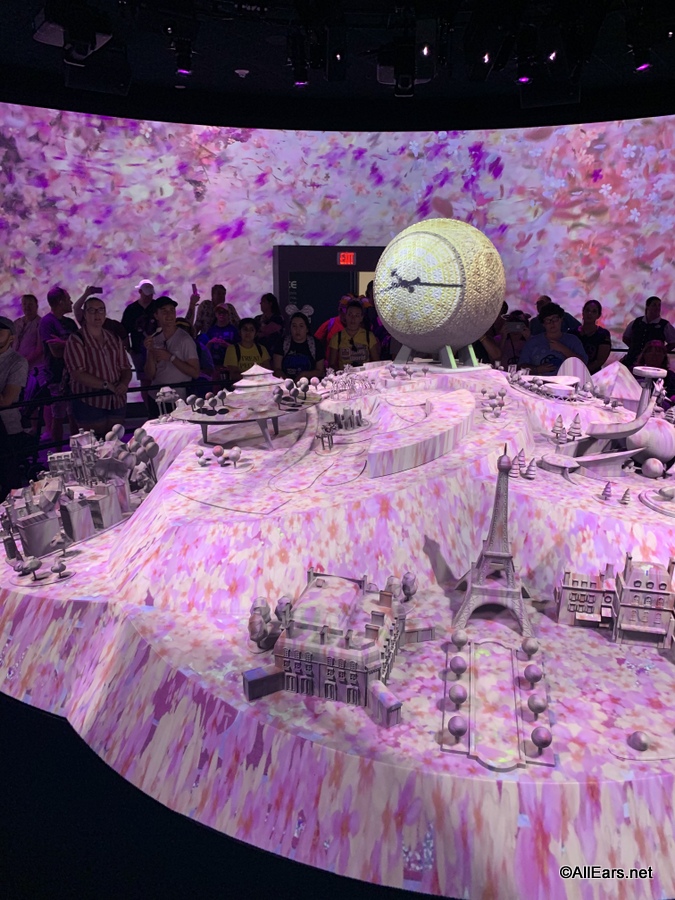 The film also illuminates Epcot's future nighttime spectacular, HarmonioUS! We can see lighting for pavilions and Spaceship Earth…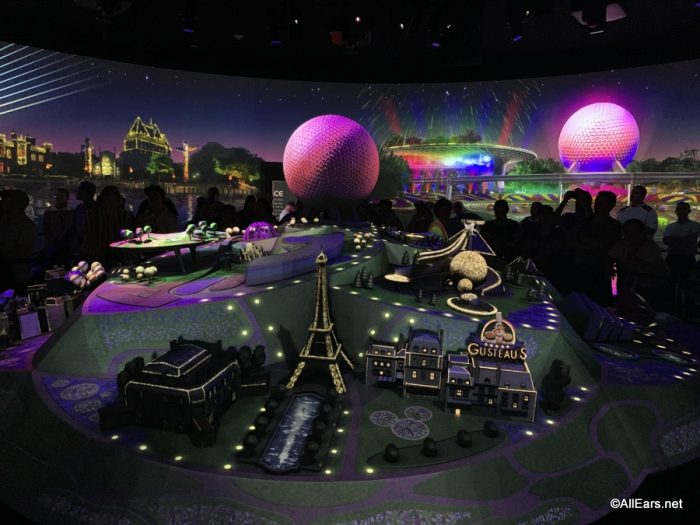 …plus impressive set pieces, lasers, and fireworks on World Showcase Lagoon!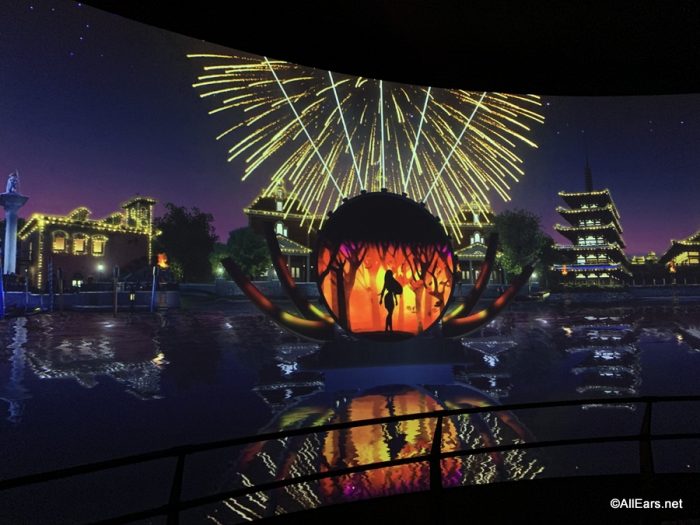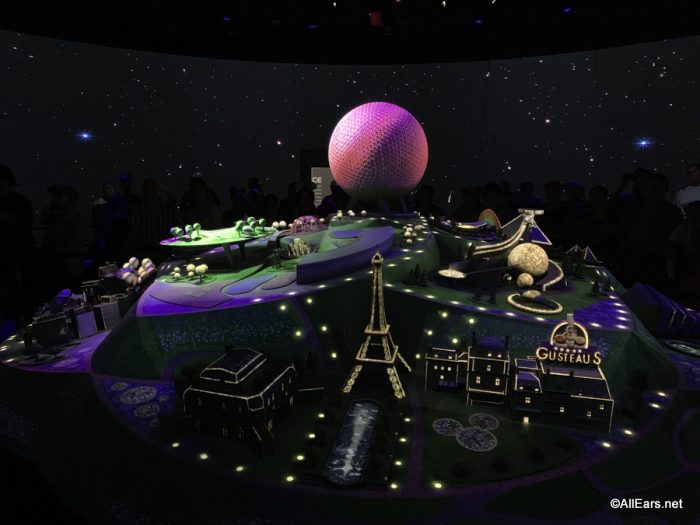 Epcot Experience Photo Ops and Movie Props
Epcot Experience also has four photo ops with accompanying props (and one model! Ratatouille wants you to get right into the produce basket!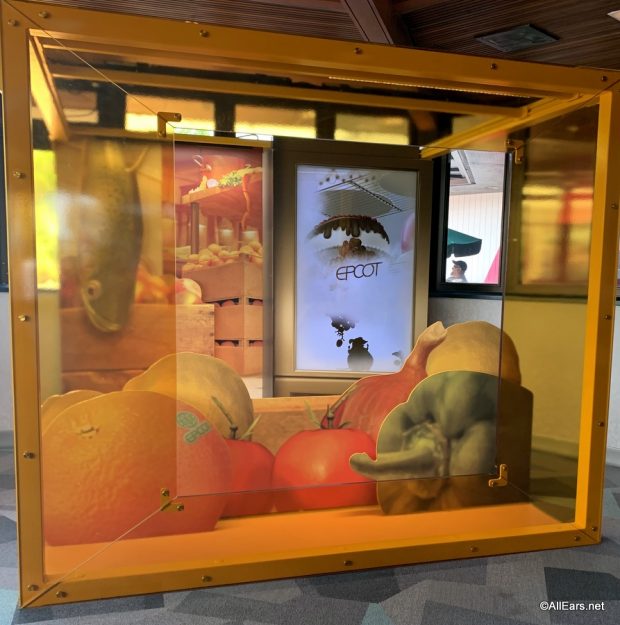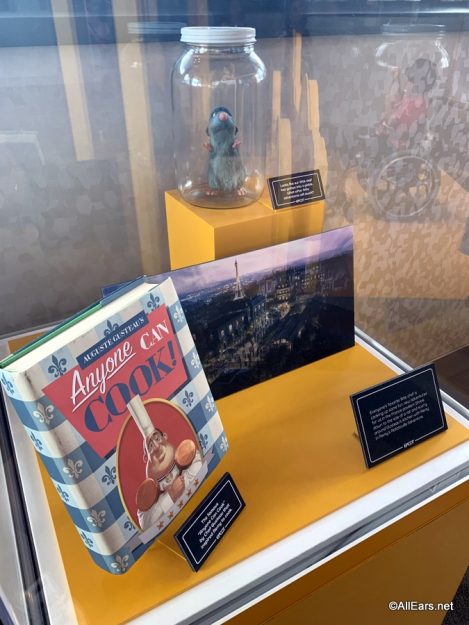 And Mary Poppins is pretty in pink!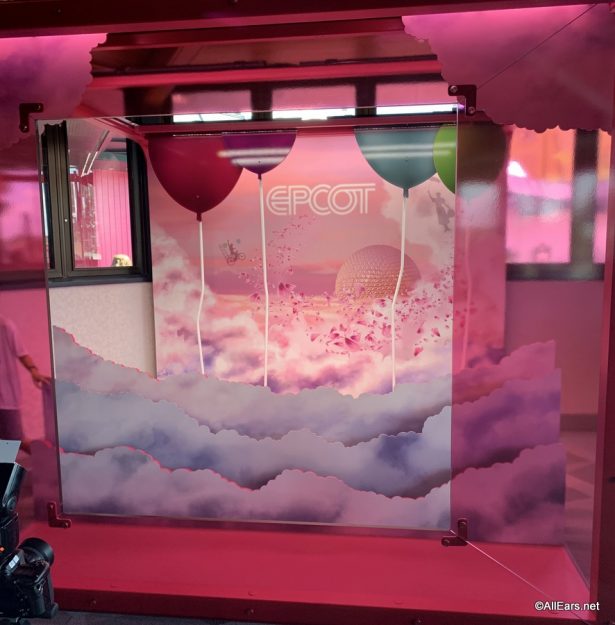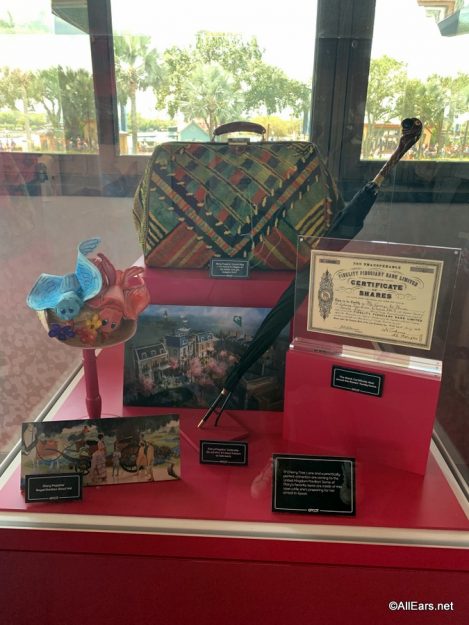 Guardians of the Galaxy features the only prop that was actually used in a film: a jacket!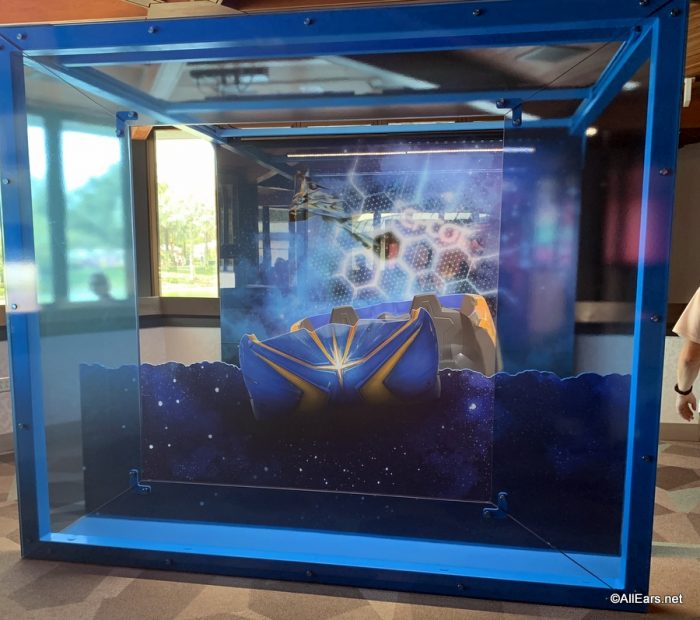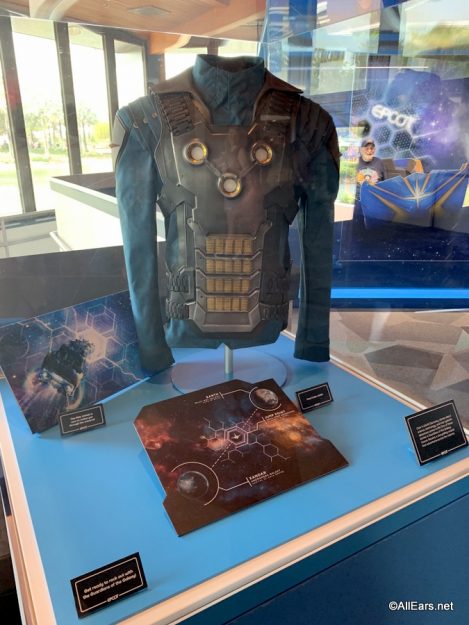 And World Celebration and Spaceship Earth are classic with concept art serving as a backdrop.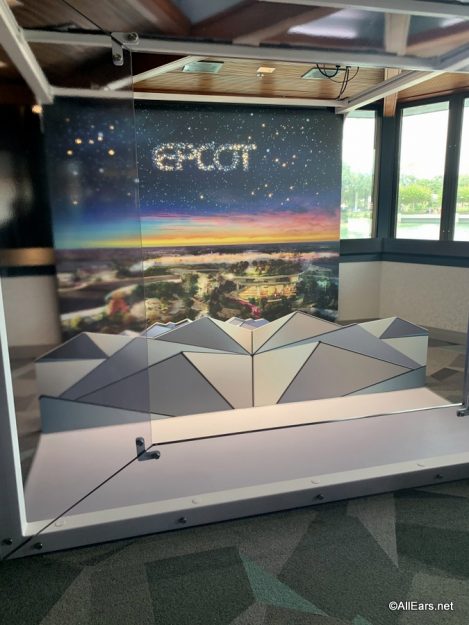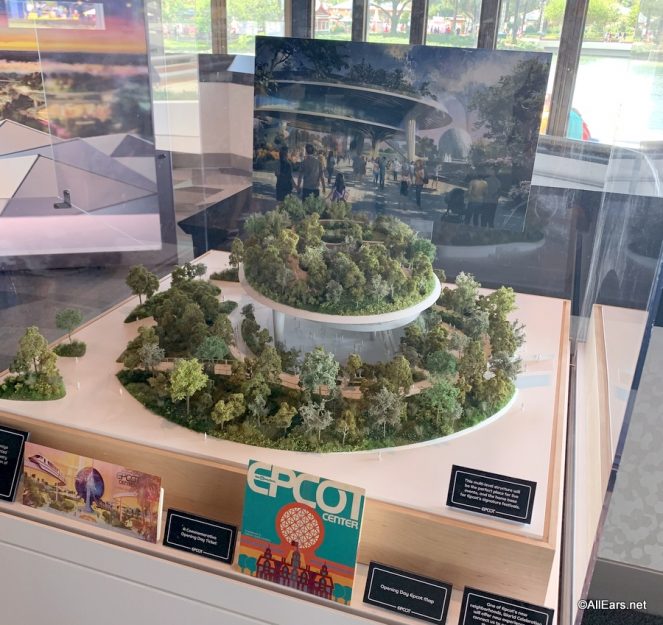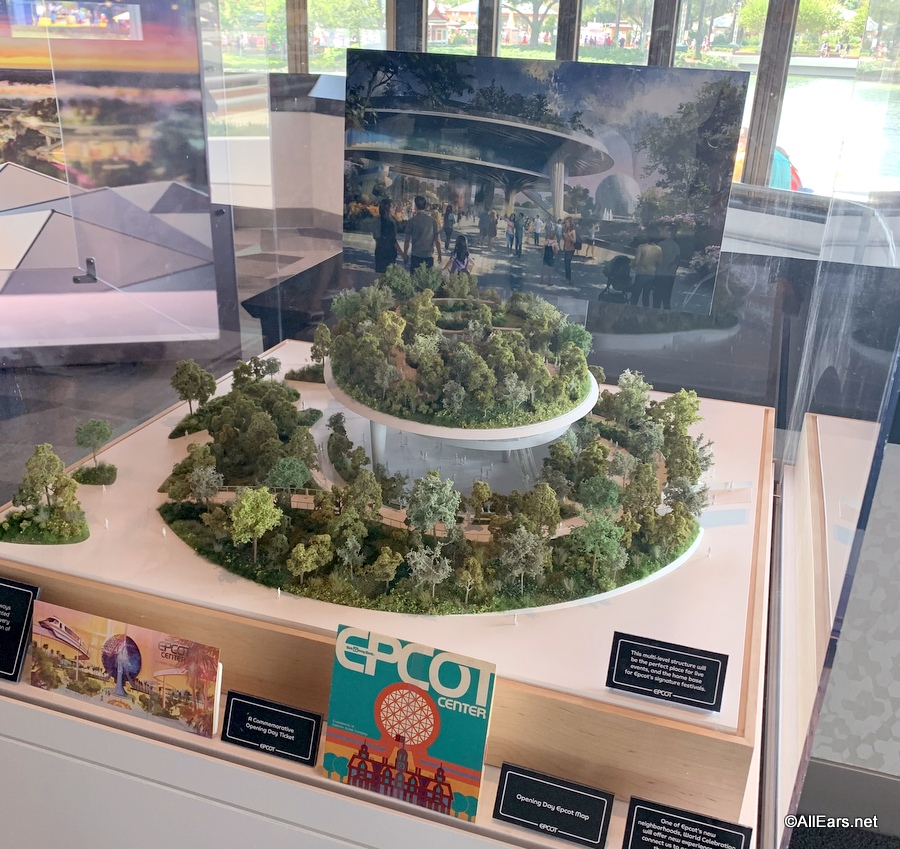 Epcot Experience Posters
Epcot Experience also incorporates the stylized, colorful posters used at D23 to show the vibrancy of the Park.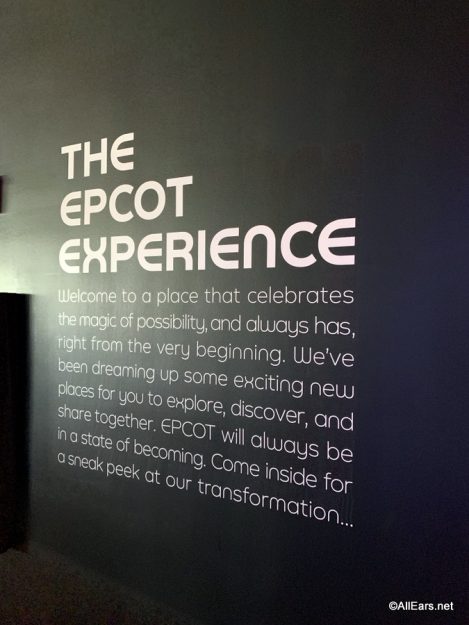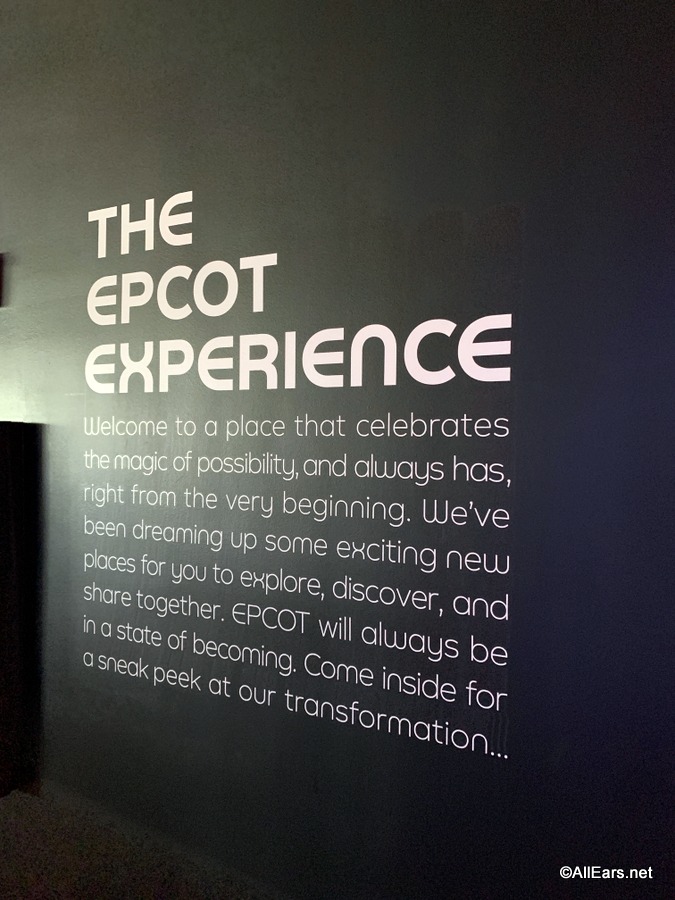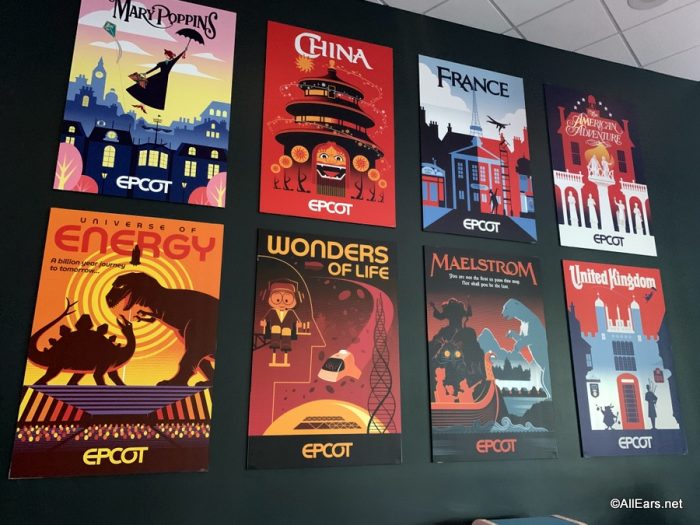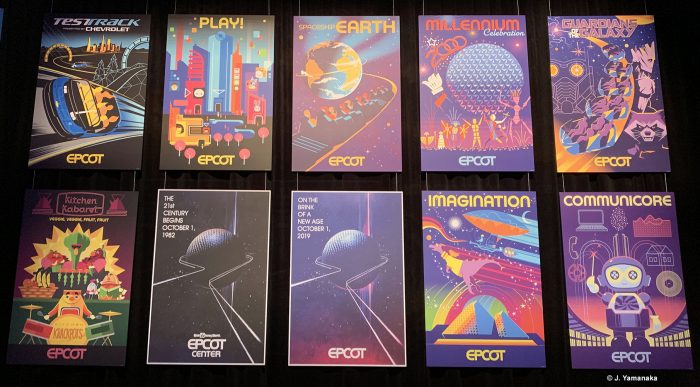 Epcot Experience Concept Art Mural
You can also dive into the Epcot transformation concept art with a wall-sized mural depicting the Park's four new neighborhoods: World Showcase, World Celebration, World Nature, and World Discovery.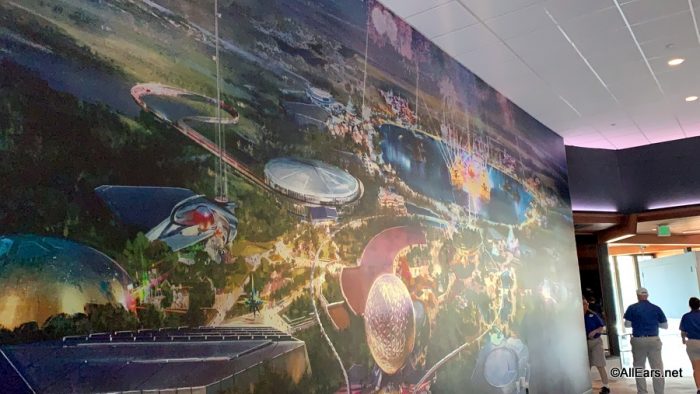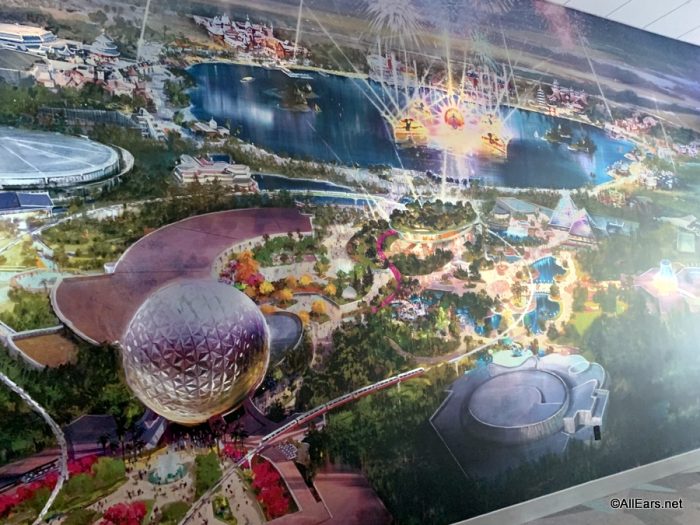 Food at the Epcot Experience
The refreshed Odyssey pavilion is also offering a small bar and gourmet popcorn! Drinks include cocktails, beer, and hard cider.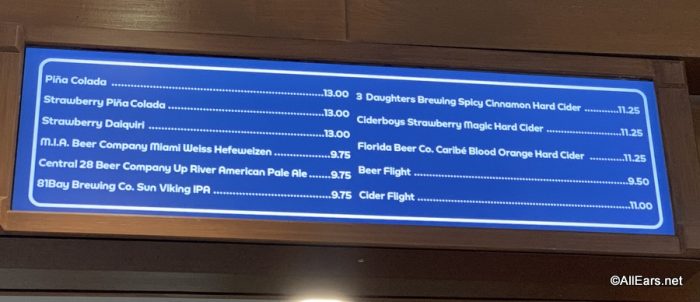 The popcorn offerings here will seem familiar. That's because this popcorn relocated from the Gourmet Popcorn Cart that previously operated in Future World. That cart is closed now, so you'll have to stop at the Epcot Experience for your mixed specialty flavored popcorn fix!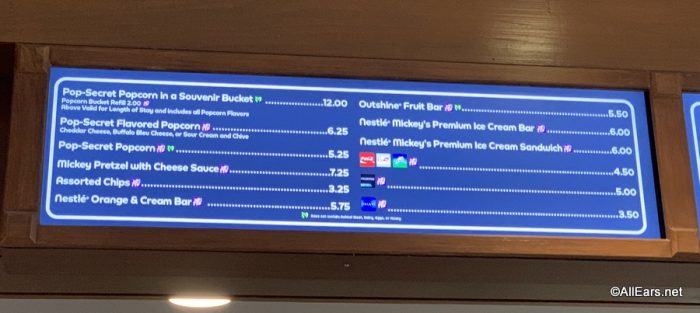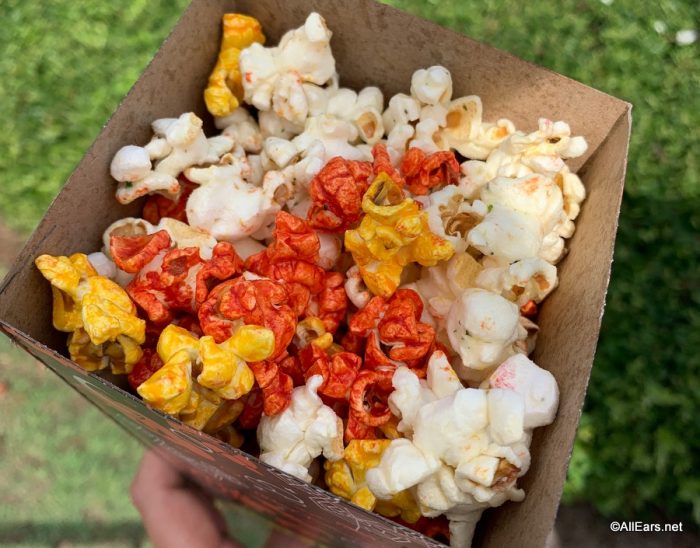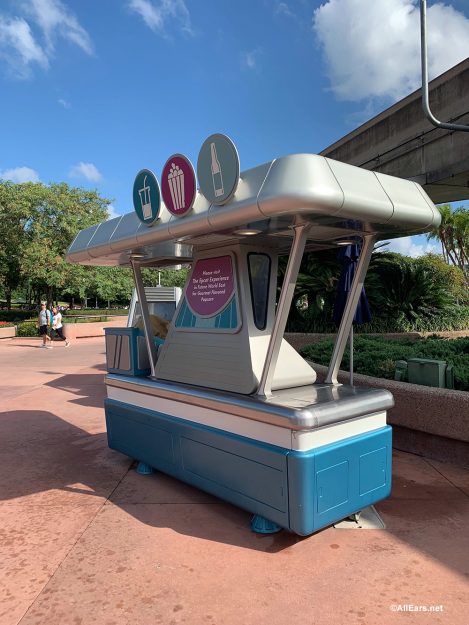 All this excitement did make us a bit hungry, so if you need us, we'll be snacking on the brand new Orange Cauldron Popcorn Bucket! (We spotted this one at Hollywood Studios today, but you can find it at Epcot, too!)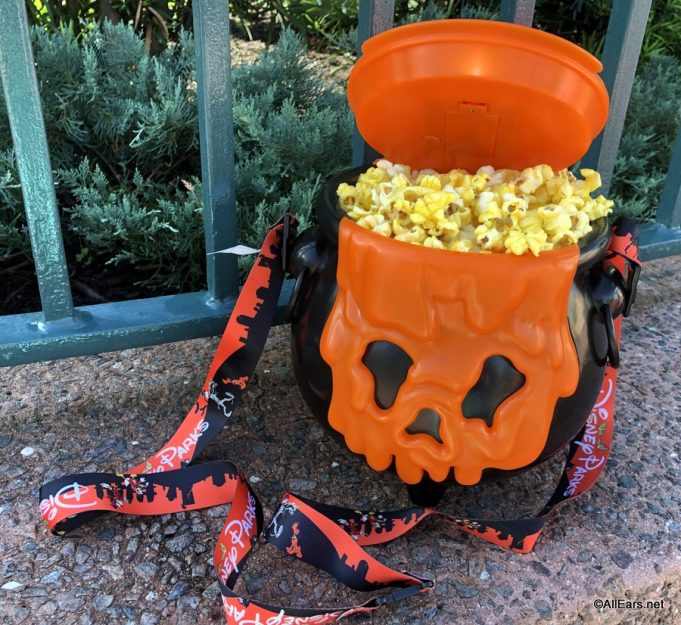 Are you planning to check out the Epcot Experience on your next trip to the Park? Let us know in the comments! 
Want to learn more about Epcot's transformation? We can help!