For guests staying at Disney's Port Orleans — French Quarter, beignets have become a rite of passage — and a tasty breakfast (or snack) — for years! And now there's a cafe at the Resort that's serving up NEW variations of our favorite deep fried dough treat: Scat Cat's Club Cafe!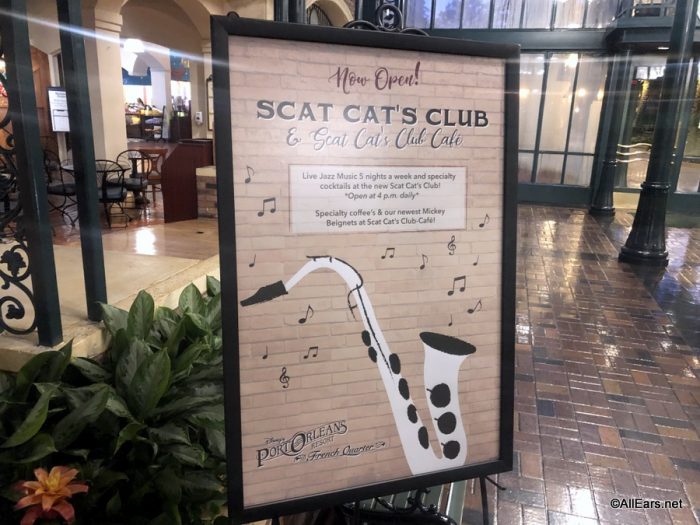 As you might have guessed, Scat Cat's Club Cafe is located in Scat Cat's Club — and the Club itself is expanding into an adjacent, as-yet-unrevealed space. (Don't worry: Scat Cat's Club will open in its new space TODAY at 4PM with music five nights a week starting at 7PM!) Both of these spaces are to left as you enter the Resort's lobby, just before you get to Resort's quick service, Sassagoula Floatworks and Food Factory.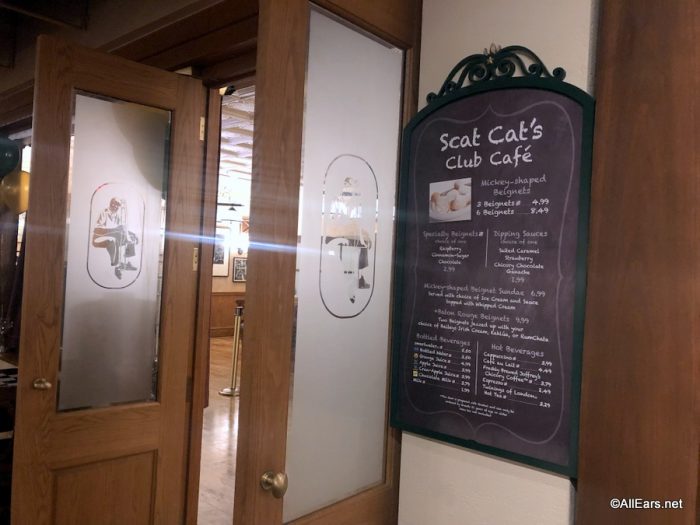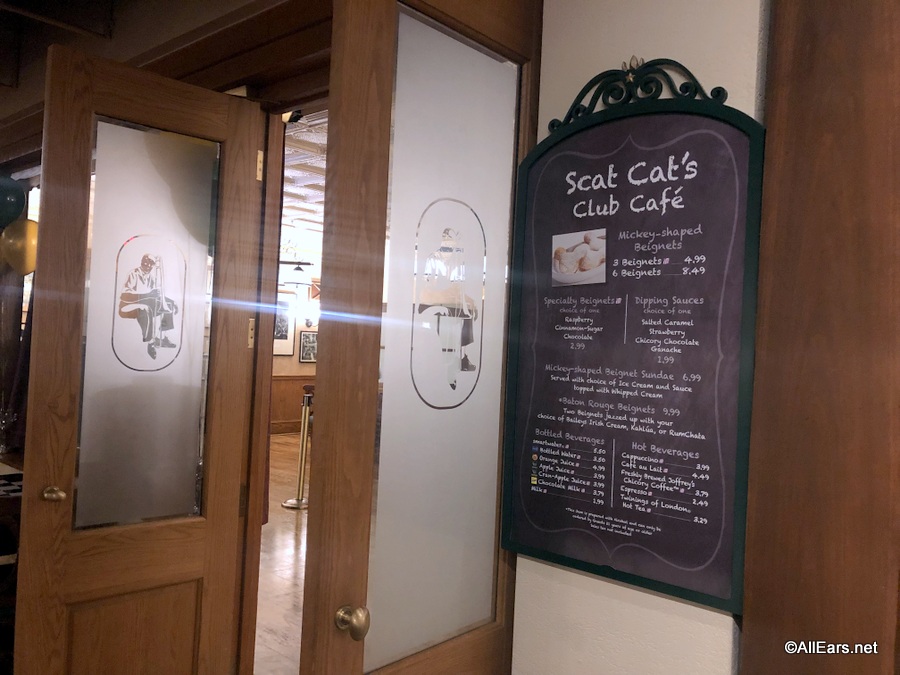 The new set up with the Cafe taking over the Club hasn't changed much about the Club. The decor remains the same, with plenty of nods to New Orleans' jazz traditions and artists.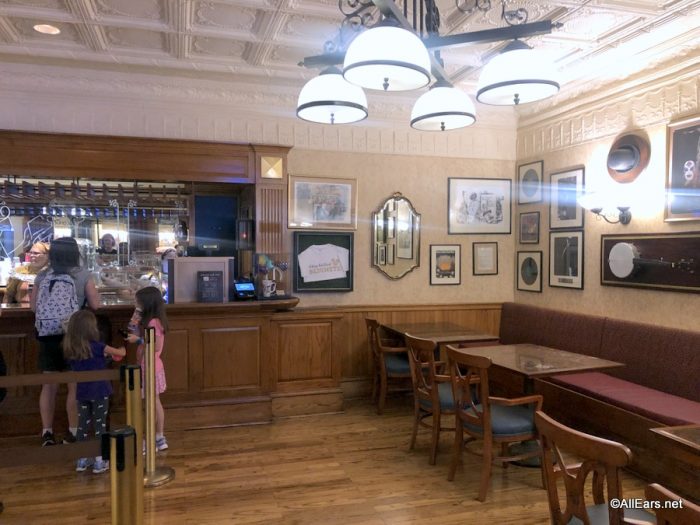 The bar area is now where guests will place their orders for breakfast drinks and new (and old) varieties of Mickey Beignets!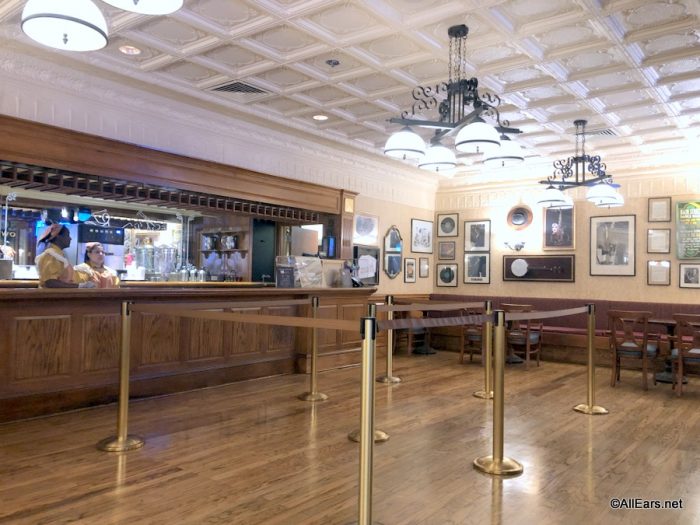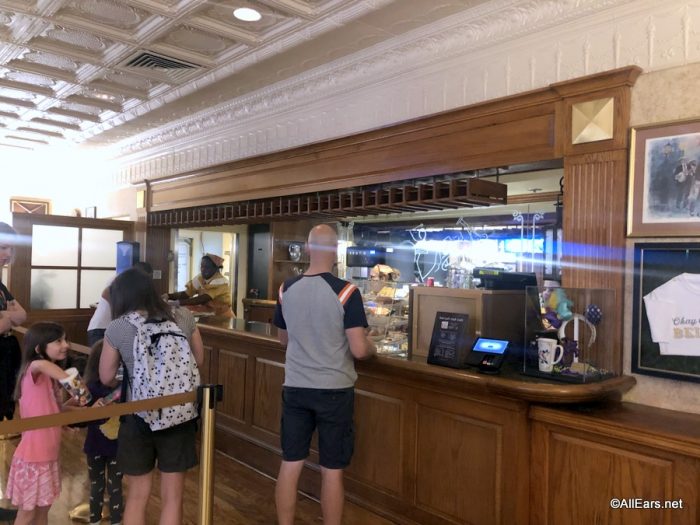 The menu here now features specialty coffees and those indulgent Mickey Beignets. You can get a set of three for $4.99 or a Disney Dining Plan snack credit or a set of 6 for $8.49. These are served traditionally with powdered sugar.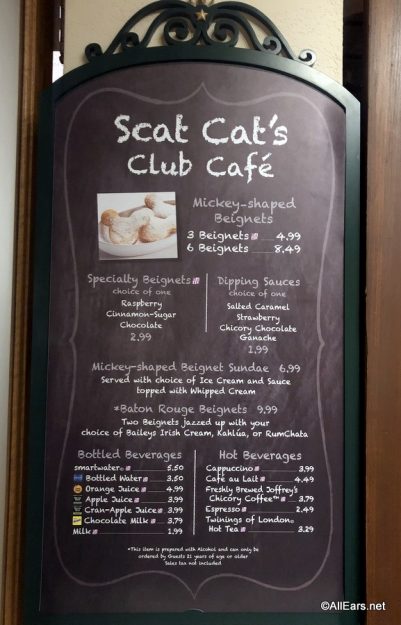 But if you want to go out on a beignet-flavored limb, Scat Cat's Club Cafe is offering single Specialty Beignets at the price of one for $2.99. Naturally, we tried all three NEW flavors: cinnamon sugar, raspberry, and chocolate!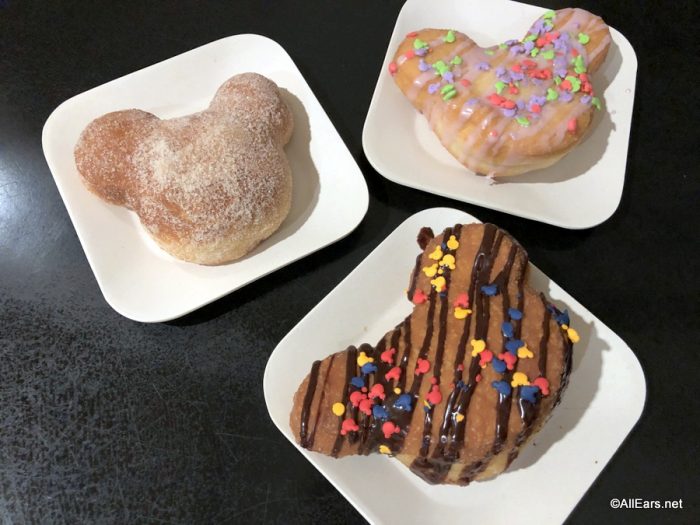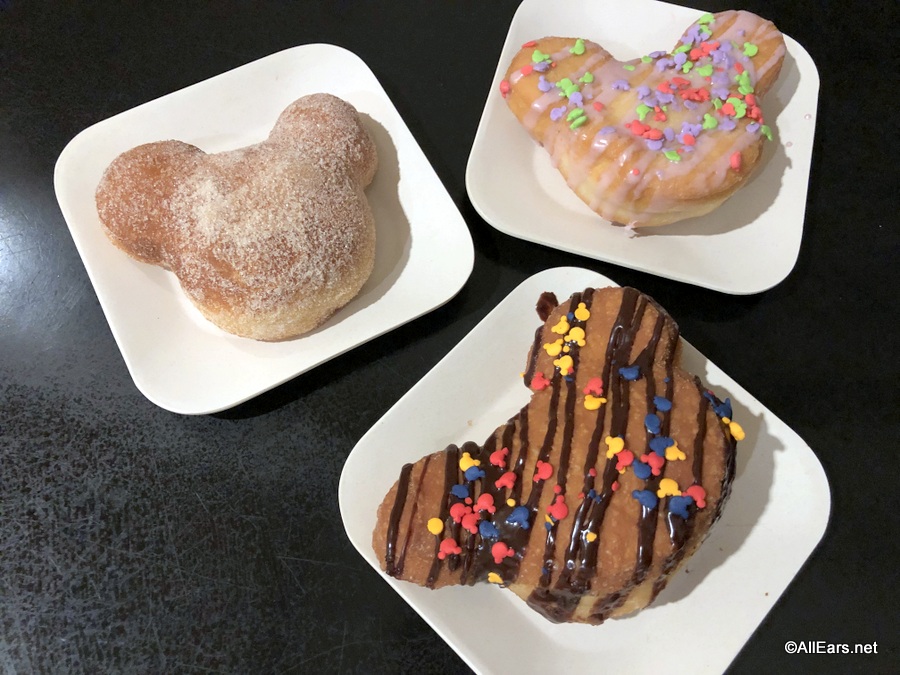 Note: all of these Specialty Beignets start as traditional beignets. There's nothing different about the dough or frying or anything. The NEW is all in the toppings.
The simplest of the three Specialty Beignets is the cinnamon-sugar. This sweet treat is going to be a thrill for anyone who grew up eating fried dough at a county fair or who loves the flavors of a traditional churro.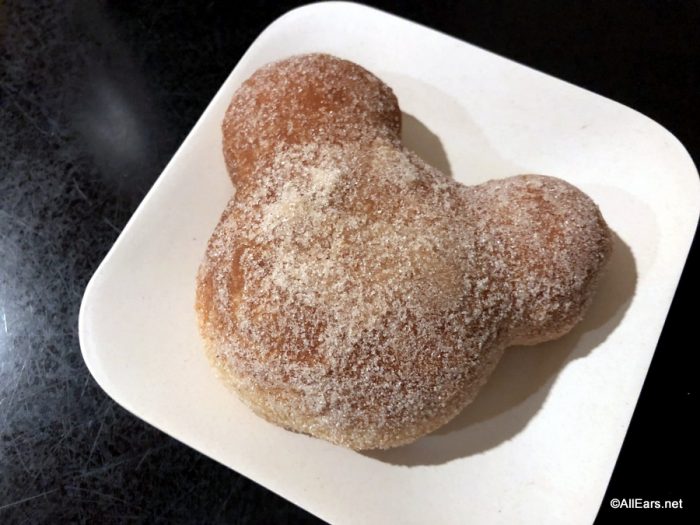 The Chocolate Specialty Mickey Beignet is drizzled with chocolate sauce and topped with Mickey sprinkles. Kids (and kids at heart) will likely enjoy this option!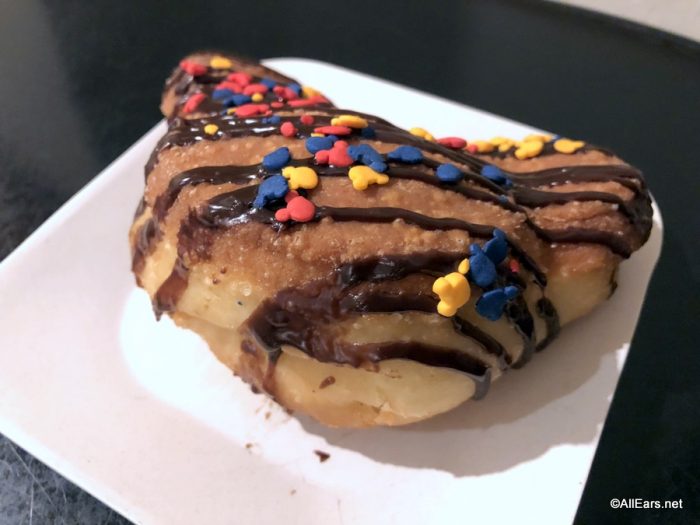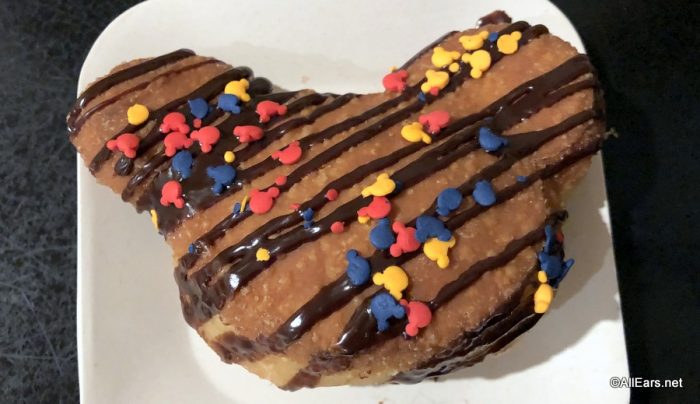 The Raspberry Mickey Beignet is drizzled with raspberry-flavored glaze and topped with Mickey sprinkles. This is a fun, colorful option with a dash of fruitiness.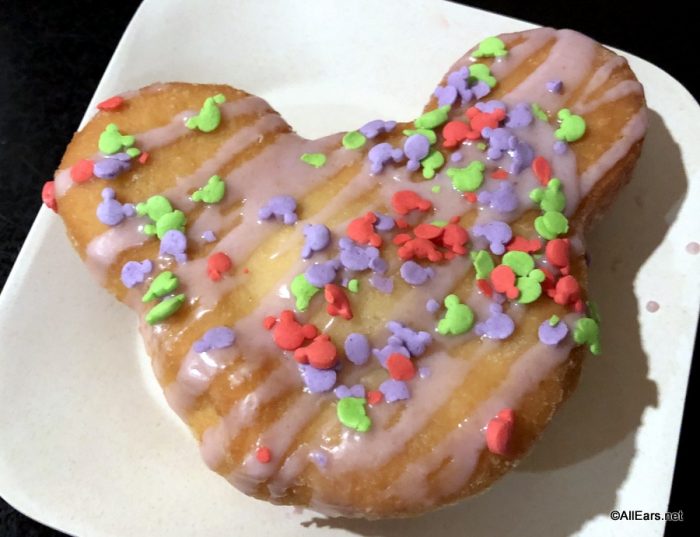 If you want a side of dipping sauce for your Mickey Beignet, Scat Cat's Club Cafe also offers Chicory Chocolate Ganache, Strawberry, and Salted Caramel options for $1.99.
How will you beignet the next time you're at Disney's Port Orleans — French Quarter? Let us know in the comments! As for us, we'll take on of each. 😉
Want to read more AllEars Reader Reviews or leave one of your own?