It's time to start wearing your Epcot transformation love on your sleeve. Or your head. Or your travel mug. Merchandise to celebrate the future of Epcot has arrived — right alongside a few pieces of Epcot Forever merchandise, too!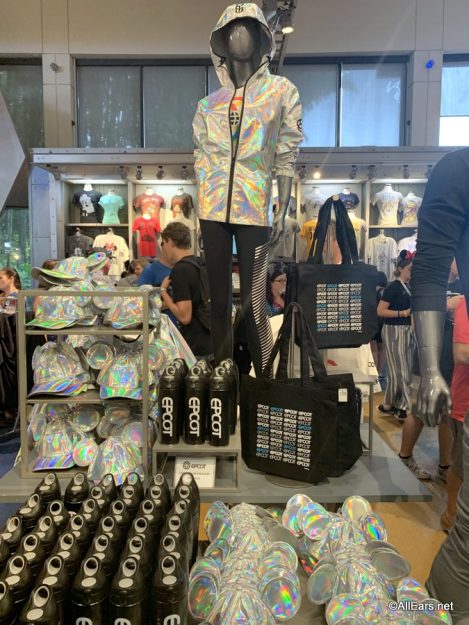 From the looks of it, this new Epcot merch is all about that iridescent life. The new logo for the Park adorns several pieces, and a rainbow of hues has been used, too!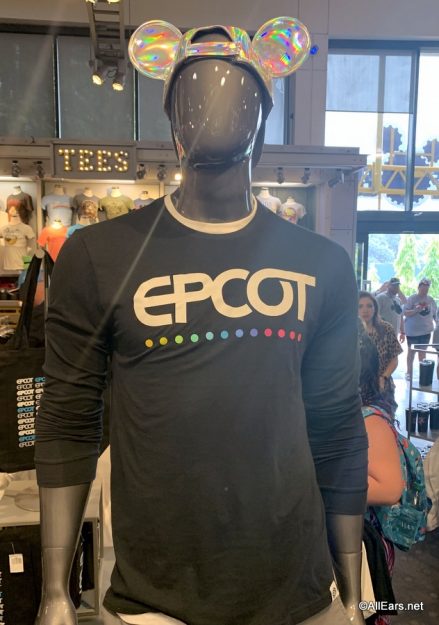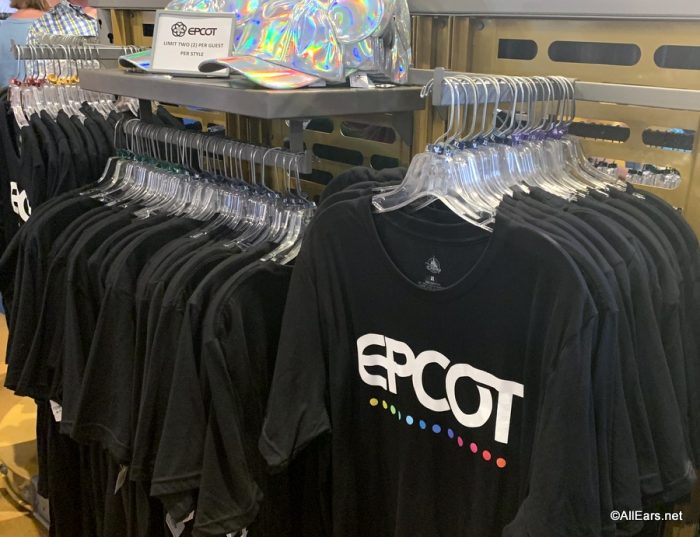 We love the retro feel of the Spaceship Earth design!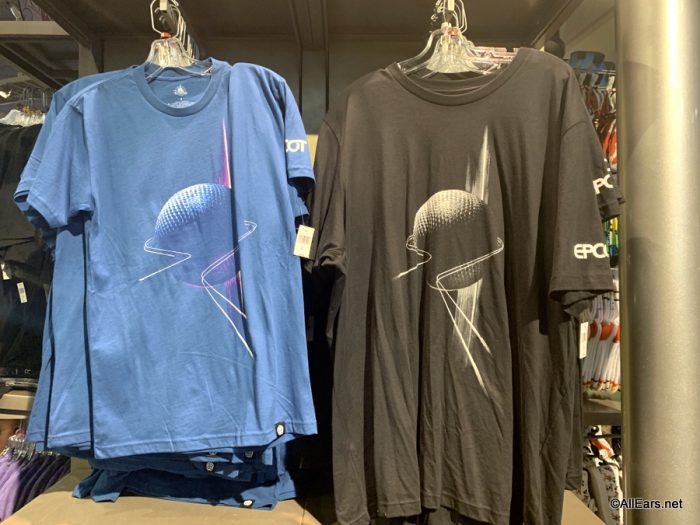 And when it comes to retro-chic designs, Epcot has that locked down.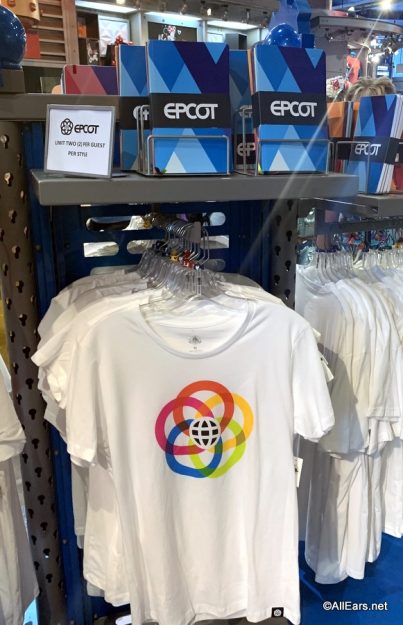 But is there such a thing as too much iridescence?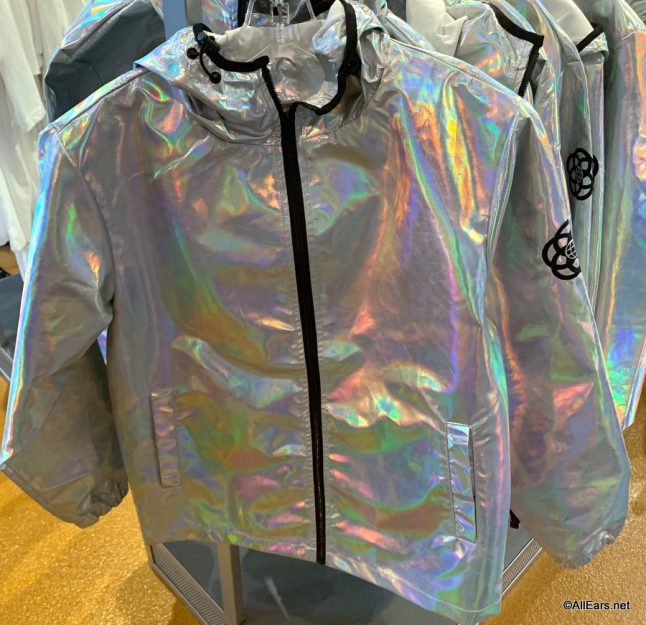 We think Epcot is trying to find out. 😉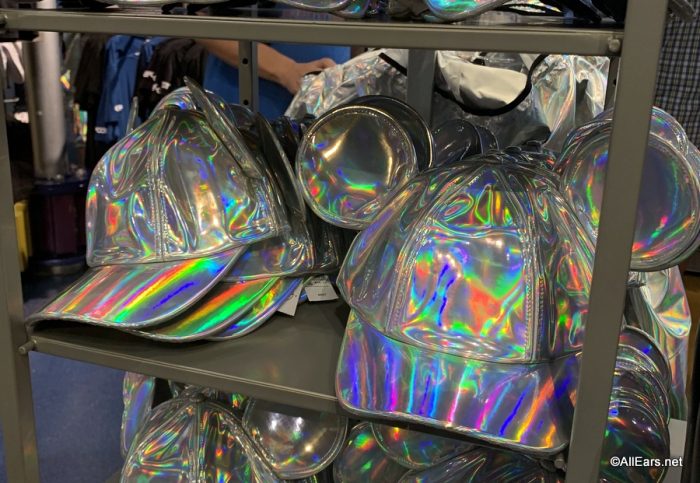 This simple black and white water bottle design is terrific and useful!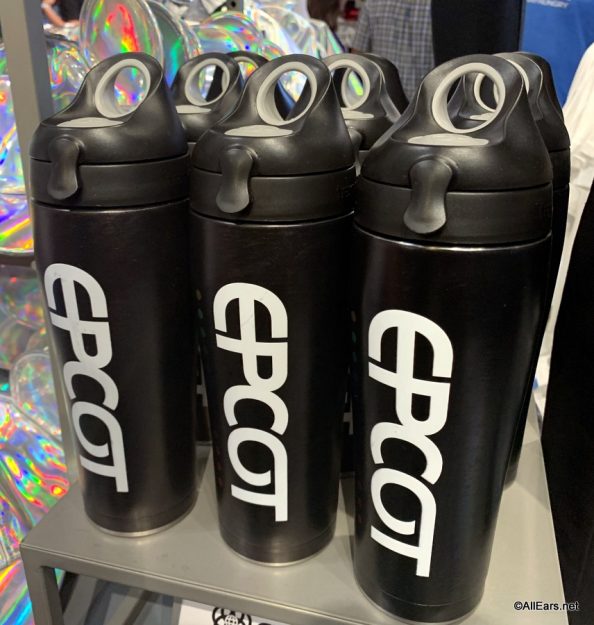 And you're fully going to need a tote to carry all of your merch around, so here ya go!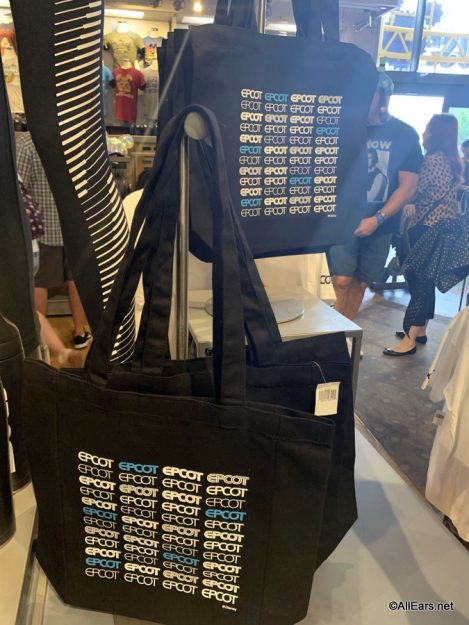 Epcot Forever is feeling some merchandise love, too! Figment is very excited.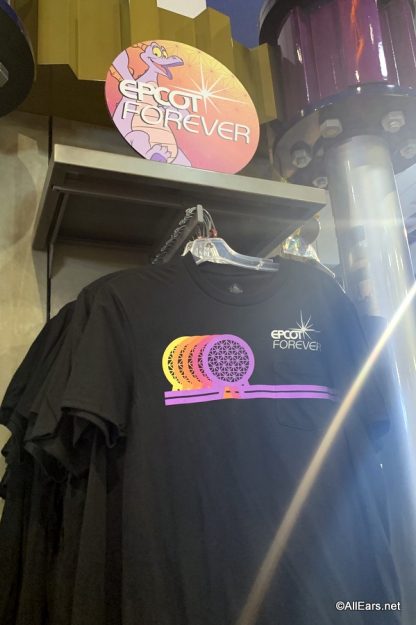 The more Figment, the better, we say!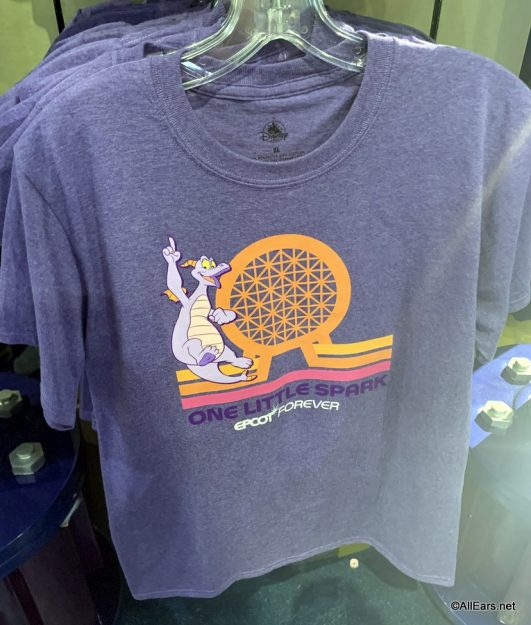 We spotted this hooded tee shirt for Epcot Forever, too. It's a Passholder offering.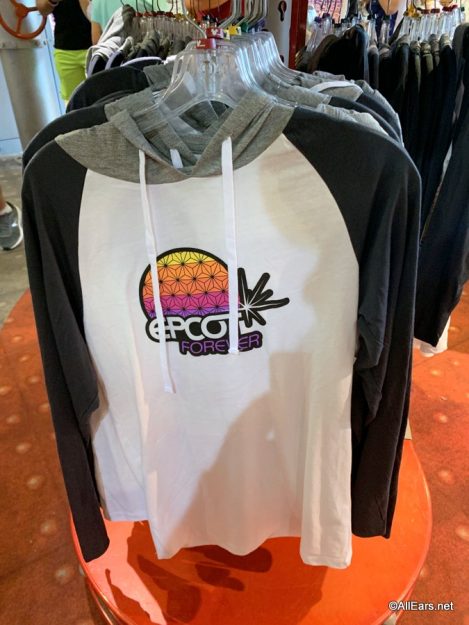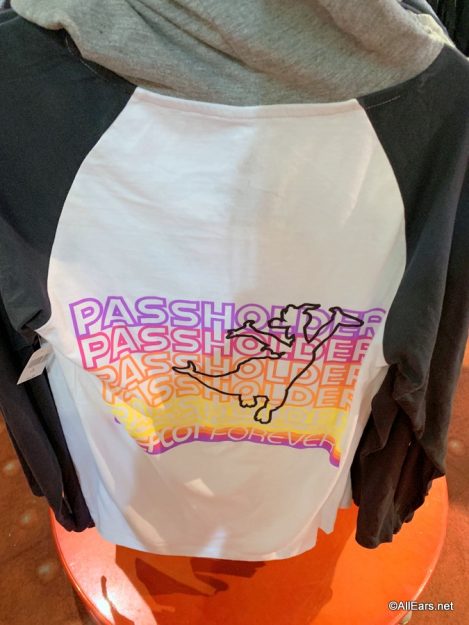 And the Epcot Forever ornament we are 100% behind. Merry Epcot Forever day, friends!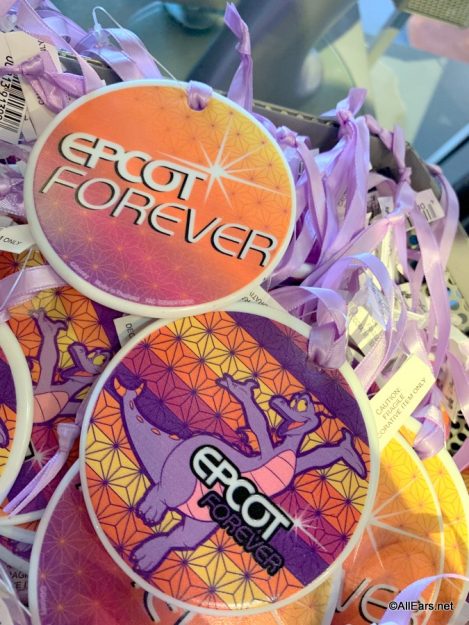 Note that signage states "Limit Two Per Guest Per Style", so plan your purchases carefully!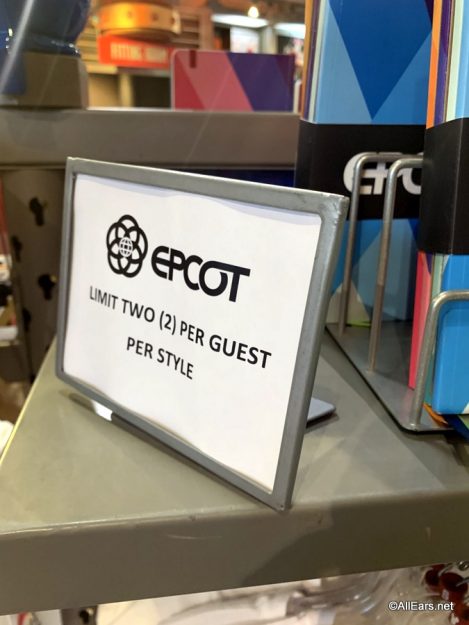 Are you going to add some new Epcot merch to your collection? Let us know what you think of these designs in the comments below!
Want to learn more about Epcot? Check out these recent posts!