Walt Disney World's Epcot has always, to a degree, embodied Walt Disney's ideals of progress and community, embracing both the many wonders of today and the even greater promises of tomorrow. So it's no surprise that the park has gone through many changes over the years as it strove to keep up with the future.
But the current reimagining of Future World, which started in 2019 and will continue through 2021 at least, is the park's most significant transformation ever.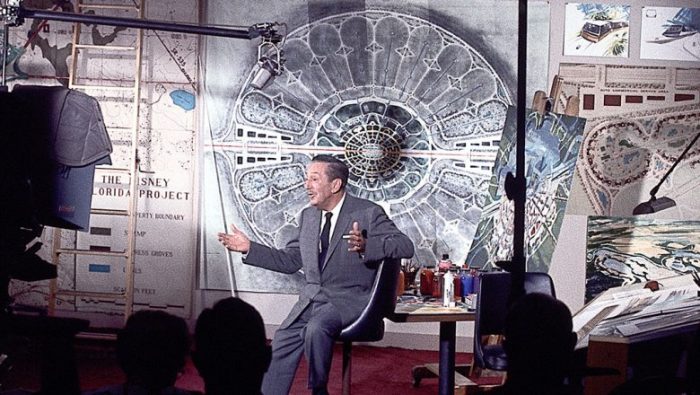 These remarkable updates and innovations will rebrand Future World and the entire park, engaging guests in the spirits of celebration, nature, and discovery. We're taking a look at all the changes coming for Epcot's transformation.
Walt Disney World's Skyliner
One big change to Epcot (and the rest of the World) is already open: access to the park via the Skyliner. The Skyliner is a new network of aerial gondolas that lets Disney guests travel between Epcot and Hollywood Studios and several resorts from the comfort of cable cars. You get panoramic views of Disney World from above, and you also have the chance to ride in special, character-themed gondolas.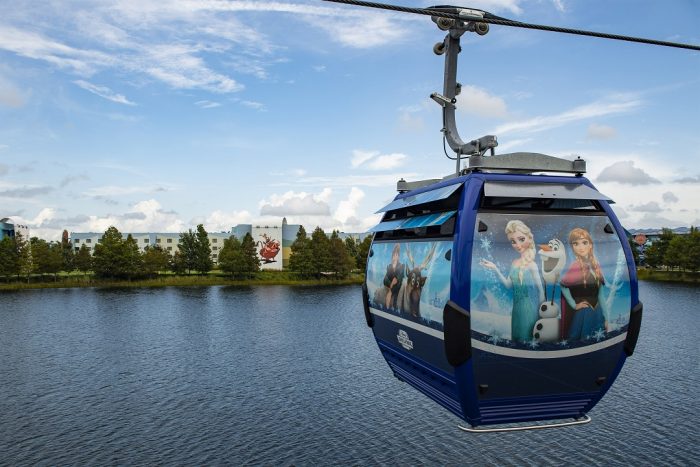 The Skyliner connects several Disney World resorts with both Hollywood Studios and Epcot, allowing you to enter Epcot from the International Gateway by the France pavilion at World Showcase. This is great if you want to visit World Showcase first. Just keep in mind that to get from Hollywood Studios to Epcot via the Skyliner, you will need to switch cable cars at the Caribbean Beach Resort. (Alternatively, there's a walking path!) Resorts accessible by Skyliner include Riviera, Art of Animation, Pop Century, and Caribbean Beach. And, at International Gateway, Beach Club, Yacht Club, BoardWalk, Swan, and Dolphin also have access to Skyliner.
Spaceship Earth
If you enter Epcot through its main entrance, you find a new set-up from the very start. Construction walls and signs direct guests to the attractions and Park locations they need. And starting on May 26, 2020, Spaceship Earth will also be overhauled. Though Disney has not announced which segments of the ride will change, some will. And the ride's overall theme will change a bit, too, as a "story light" guides your way through the attraction, illuminating the shared stories of humanity.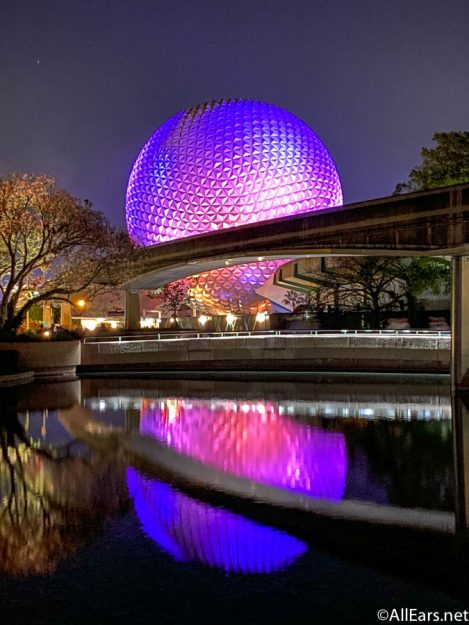 Dreamers Point
Further demonstrating Epcot's interconnected theming, riders on the new Spaceship Earth will exit into a lush green park featuring a statue of Walt Disney himself. Dreamers Point will harken back to the early plans for Epcot, where Walt envisioned a utopian city of the future filled with plentiful green spaces for recreation.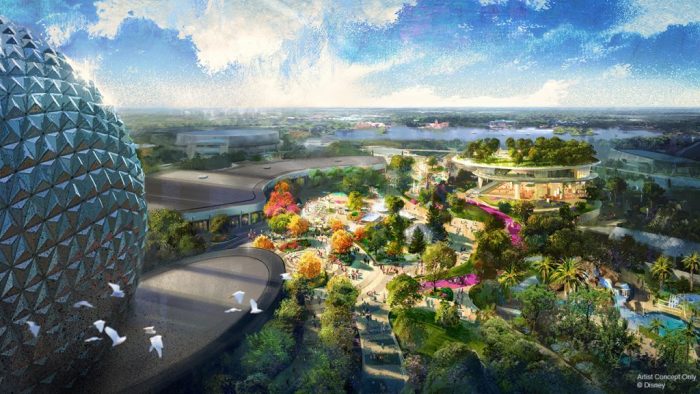 In addition to Walt Disney's statue, Dreamers Point is going to have a variety of fun and magical aesthetics. For instance, a path will lead you through a storybook-like forest, where you can even find a wishing tree. There will also be a "story fountain" playing Disney music (let's hope it also does cool tricks like Epcot fountains have done in the past).
World Celebration's Festival Pavilion
Spaceship Earth and Dreamers Point are part of a larger planned transformation for the central portion of Future World, to be called World Celebration. The area will also feature a new festival pavilion in place of Innoventions West. Current sketches showcase a fascinating, unique design, with each level having its own theming and aesthetic. On the ground level, there will be a plaza to walk through, with the building above. Level two will be a circular, all-windowed expo area. The top floor is especially interesting, as it will be a garden opened up to the sky.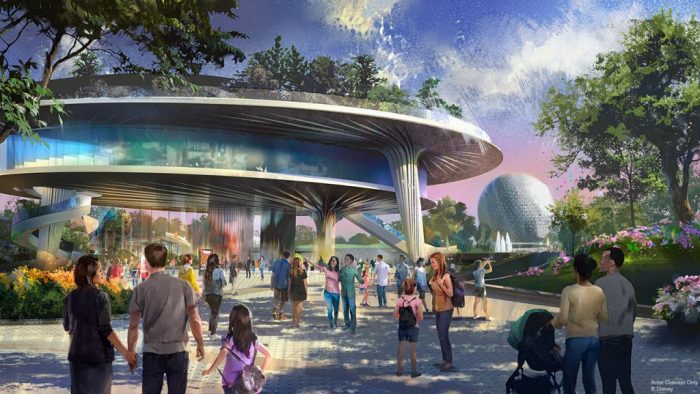 The third level's open view will make it a great site to view the many different festivals at Epcot. The festival pavilion will also be ideal for watching nightly fireworks on World Showcase Lagoon. And the upcoming Epcot Harmonious light show on the lagoon promises to be better than ever. This carefully choreographed mix of floats, lights, music, and fireworks will celebrate unique renditions of classic Disney songs from around the world, and we can't wait to see it from the festival pavilion.
World Nature
The next big area for the new Epcot is World Nature, encompassing Future World's west side by The Land and The Seas with Nemo and Friends. The Moana-themed Journey of Water trail will teach the importance of Earth's water cycle – and conserving it – while also letting guests experience "living water" like the animated water from the movie. Not only will they see the water play magical tricks, they're also expected to be able to touch and play with it. It's sure to be an enchanting experience that will help us appreciate the water that makes life possible.
Another new nature attraction is already available: Awesome Planet, a theatrical exploration of nature and wildlife around the world. It's an incredible experience, with sensory enhancements like special scents and wind to make it feel as if you are really traveling the globe.
Guardians of the Galaxy: Cosmic Rewind
Word Discovery, located on the eastern side of Future World by Test Track and Mission: Space, will focus on future adventures into new territories like outer space, and Marvel fans are in for a real treat. Guardians of the Galaxy: Cosmic Rewind might start off with a peaceful exploration of the wonders of the galaxy in a planetarium-like gallery, but it soon turns into a high-speed adventure alongside your favorite Guardians of the Galaxy heroes. The ride will feature amazing new gimmicks dreamed up by Imagineers, including Disney's very first reverse launch for a rollercoaster and a coaster ride vehicle that turns to direct your attention throughout the thrill ride.
Space 220
Cosmic Rewind, set to open in 2021, isn't the only new space adventure in store for the east side. Starting in spring 2020, you can dine at Space 220, an out-of-this-world restaurant that simulates eating at a space station orbiting the Earth.
Digital Fun for Everyone
Aside from the World Discovery adventures, the eastern side of Future World also will host the PLAY! Pavilion, with a dive into the digital world of tomorrow. Replacing the Wonders of Life, it will be a virtual "city" with lots of interactive digital and hands-on activities, character interactions, and much more. Disney's last big virtual games center, DisneyQuest, closed at Walt Disney World (in what is now Disney Springs) in 2017, so it will be fascinating to see what new technology Disney will use to pull guests into digital adventures.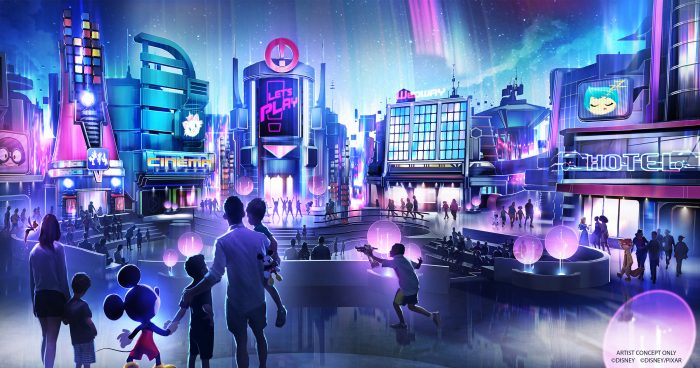 The Play Pavilion will highlight a wide range of Disney characters will all sorts of activities. For instance, one game is expected to involve helping Incredibles character Edna Mode with her fashion designs. Another attraction will feature a water fight against Huey, Dewey, Louie, and Webby from DuckTales (as well as other characters from Pooh, Zootopia, Aladdin, and more). And concept art of the Play Pavilion has also shown characters from Frozen and Inside Out among others, so we can expect to learn about many other experiences when the pavilion opens in 2021.
Around the World with Ratatouille, Mary Poppins, DuckTales, and More
And that's just covering Future World – World Showcase is a whole story on its own (and 1/4 of the Neighborhoods now comprising Epcot). France is expanding with new shops and restaurants like La Crêperie de Paris. Opening in summer 2020, the main attraction of the expansion will be Remy's Ratatouille Adventure, a popular ride from Disneyland Paris that's stirring up fun in Walt Disney World. This fun, trackless ride takes you on a mini-sized adventure through kitchen of Gusteau's restaurant from the movie, and you won't want to miss it on your next trip.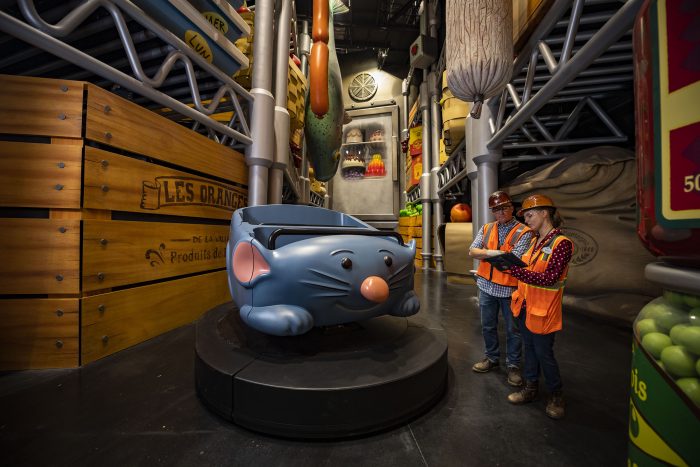 Just a short walk away, the United Kingdom will feature its own new expansion, themed after Mary Poppins. There will be a full-sized recreation of Cherry Tree Lane, and you'll enter the Banks family's home for a yet-to-be revealed adventure. We still don't know what will be in store there, but it's bound to be a magical experience. Maybe we'll even get to meet more characters from Mary Poppins like the Bankses and Admiral Boom.
Word Showcase is also upgrading its theater experiences. France's theater opened up a new Beauty and the Beast Sing-Along with the movie's characters – especially LeFou. Likewise, Canada recently replaced O' Canada with a new Circle-Vision 360 show called Canada Far And Wide, taking you on a journey across Canada from east to west. Don't worry, it still has the Canada song we know and love. Also, Reflections of China will be replaced with Wondrous China, which will explore China in a never-before seamless 360-degree digital format.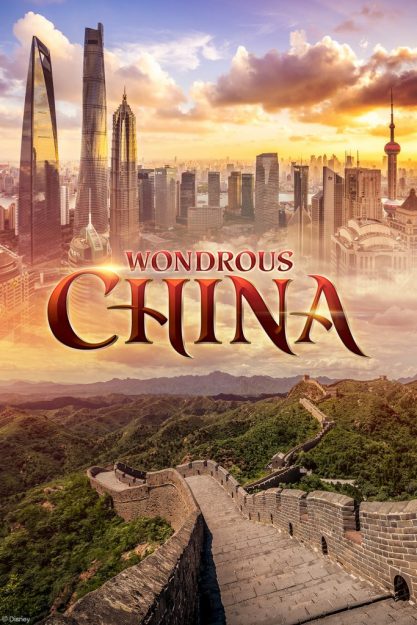 There will even be an interactive DuckTales World Showcase Adventure scavenger hunt/quest spanning World Showcase, sure to be fun for all ages. Let's hope it's as fun – or even better – than Sorcerers of the Magic Kingdom.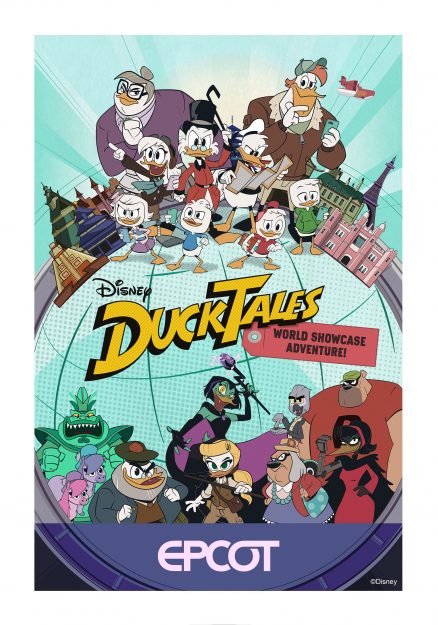 Many plans for Epcot remain yet to be disclosed, and it's possible that there might be further changes or additions to the transformation in the future. But with what's available, it's clear that Epcot has a spectacular future ahead of it, and we all have plenty to look forward to in the coming years. The changes at Epcot will further highlight the park's spirit of exploration, showcasing both the wonders of the world and the amazing new things we have yet to discover.
What do you want to see come to Epcot? Which of Epcot's transformations are you most looking forward to experiencing? Let us know in the comments!
Join the AllEars.net Newsletter to stay on top of ALL the breaking Disney News! You'll also get access to AllEars tips, reviews, trivia, and MORE! Click here to Subscribe!