Awesome Planet is Epcot's latest film, a spectacular look at our amazing world in glorious 4K Definition. It's, for lack of a better word, awesome!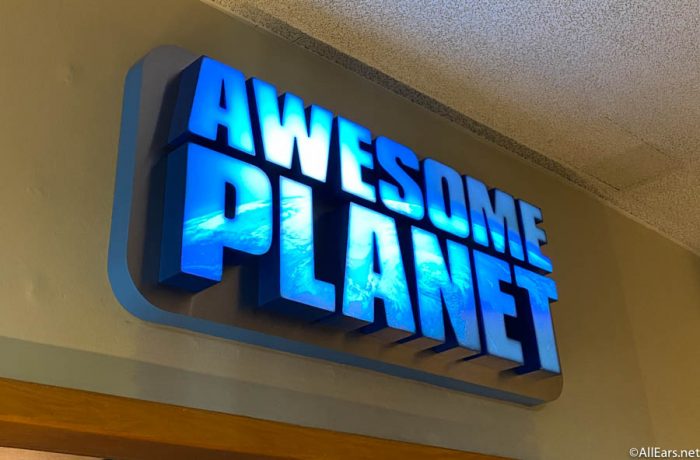 We had a chance to watch the new film this past weekend, and it is definitely worth a stop the next time you're at The Land Pavilion. Come check out our first impressions below the cut.
First things first; the layout of the theater hasn't changed. If you've been there for Circle of Life: An Environmental Parable or the Chocolate Experience during the Food and Wine festival, you're not going to be too surprised. The theming is still consistent with the rest of the pavilion, and there's not much of a preshow except some minor voice over by new narrator Ty Burrell.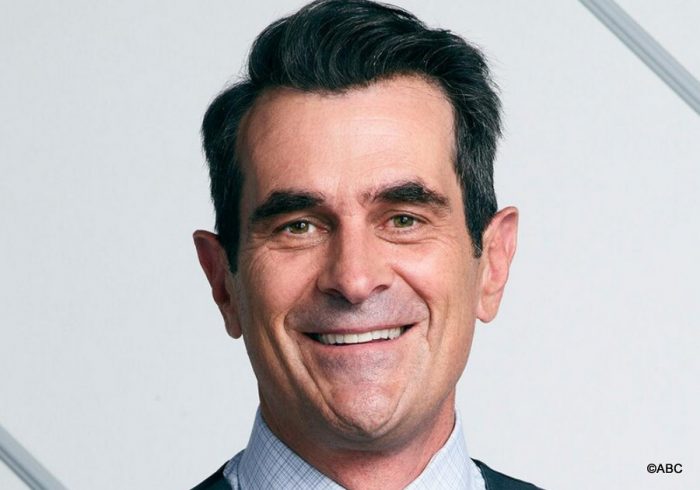 Once you get out of the waiting room, the theater has been slightly refurbished, but keeps the same general aesthetic as the rest of the pavilion.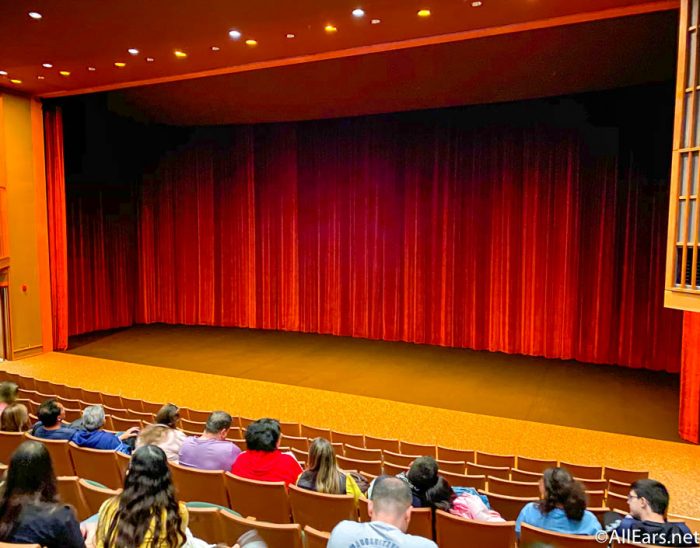 Once everyone's seated and the safety info is out of the way, we're treated to the wonderful world of… a real estate pitch?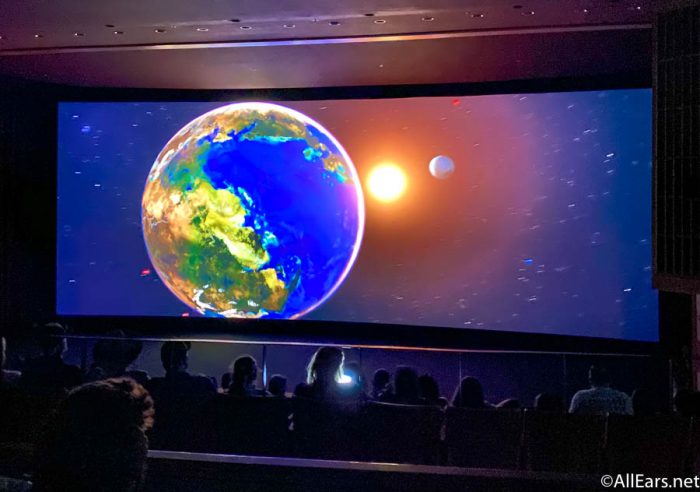 I know, you might be thinking; "Austin, if I wanted a real estate pitch I'd just go to one of the Disney Vacation Club booths." Still, hear me out! The narrative of the new show is that an unseen real estate agent (Burrell) is trying to sell you on this totally awesome planet he has — Earth! It opens with a shot of primordial Earth, before a spectacular CGI scene runs it through the geological ringer to update it to the modern day. From there, Burrell leads us through each of the different neighborhoods (or biomes) on the planet, explaining why they're great places to live.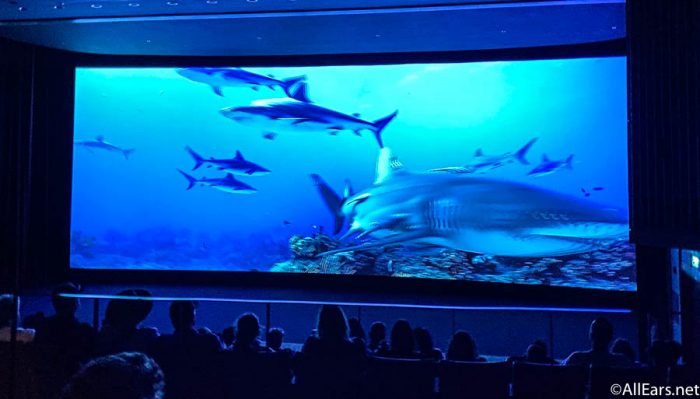 We travel across the oceans, deserts, arctic, mountains, forests, rainforests, and grasslands, focusing on the natural and man-made.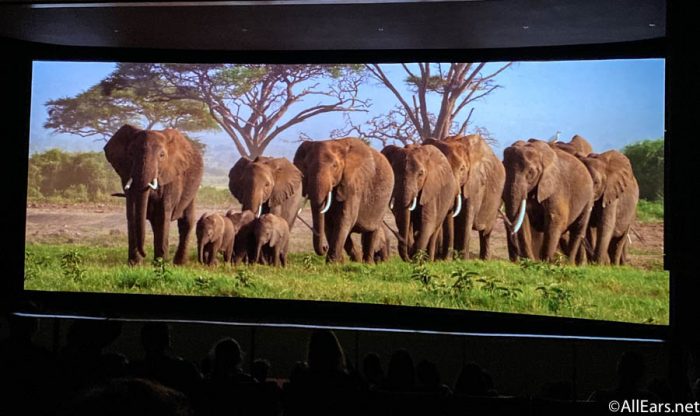 Seriously, how beautiful is this?!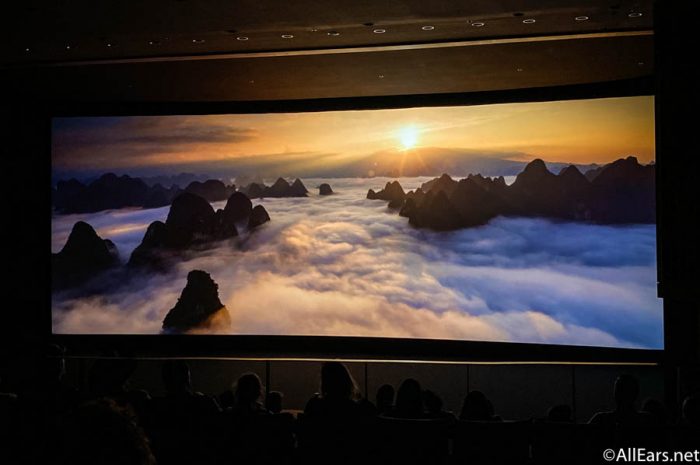 Halfway through the film, the tone pivots, as Burrell discusses the challenges facing the planet: forest fires, extreme weather, coral bleaching, and the other symptoms of climate change. It's pretty grim… but like any good Disney film, there's hope. Burrell explains the efforts people are taking to combat climate change, including renewable energy.
Finally, the movie closes with a link to the Disney Conservation Fund, and information on how the audience can get involved.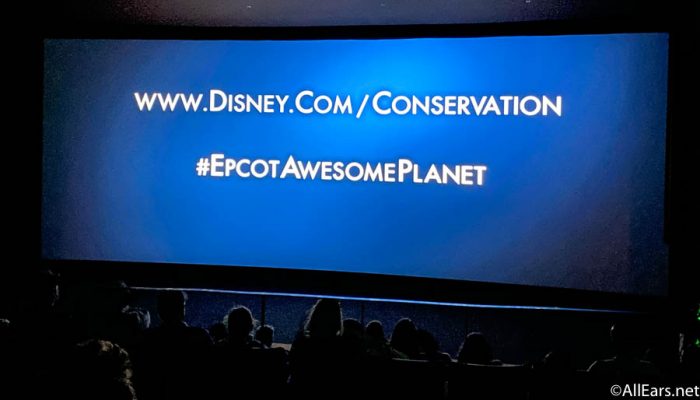 Overall, the film is an entertaining and absolutely beautiful new experience, and definitely worth a quick stop on your way to Soarin', or wherever your trip to the Land Pavilion is taking you.
Have you seen this new film yet? What are your thoughts? Let us know in the comments!