Hi, AllEars readers! If you would like to read more information regarding the temporary closures at the Disney Parks, please
click here for a list of closures at the Disney Parks
, or
click here for some of our most FAQs
. From all of us at AllEars, our thoughts are with those affected. While the Disney Parks are closed, we will continue to write articles and bring you AllEars TV videos to enjoy and for our readers to use once the parks reopen. 
Currently, there are many of us that are staying inside and practicing social distancing in an effort to help flatten the curve. But, being inside doesn't mean you have to be bored — instead you can get board (sorry, that might be the self-quarantine talking).
To get through this extended time at home with your family, friends, roommates, or whoever you may be social distancing with, there is nothing better than a good board game day or night! 
Here are our favorite Disney board games to pass the time!
We're going to dive right into the deep end with one serious board game — Star Wars: Rebellion. Comprised of 2 boards, 150 plastic miniatures, 10 dice, and over 170 cards, this game gives you an opportunity to play out the galactic conflict of the Empire and the Rebel forces. Rebellion takes placed during the original trilogy of Star Wars films (for any non-die hard fans, that means Luke and Vader are in it).
Rebellion is a two to four player game where you control either the Empire's ships, or the Rebellion's. In addition to controlling the fleets of ships, you also get to control some of the key characters from either faction. As the Rebels, you lead missions against the Empire — including taking dawn the Death Star. You can even send Luke to the Dagobah system to train with Yoda! The boards show 32 of the planets and systems that have been in the featured films, and is available on  shopDisney!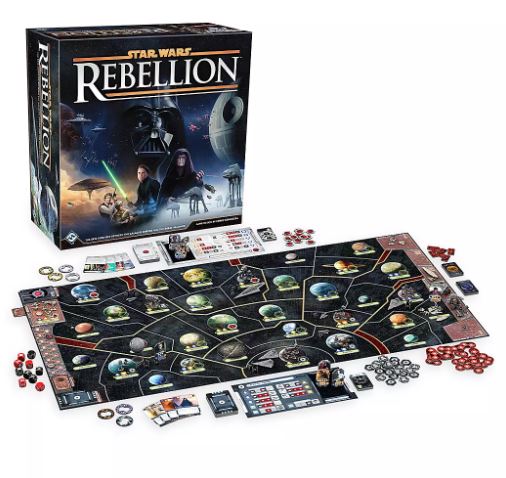 Ok, so maybe you already own four Monopoly games, but hear us out! This one is really cool. The Lion King Monopoly is for 2 to 6 players, and the tokens are some of the stars of the film, including Timon, Simba, Nala, Mufassa, Pumbaa, and Scar. Instead of Chance cards, you get Destiny cards. But, our favorite part might just be the included Pride Rock card holder. Not only does it look great and hold the destiny cards, it plays music. Yes, a Pride Rock that plays music!
Other than that, it play like classic Monopoly, but features artwork from the original animated version of the film. This snazzy Lion King Monopoly is available currently on shopDisney.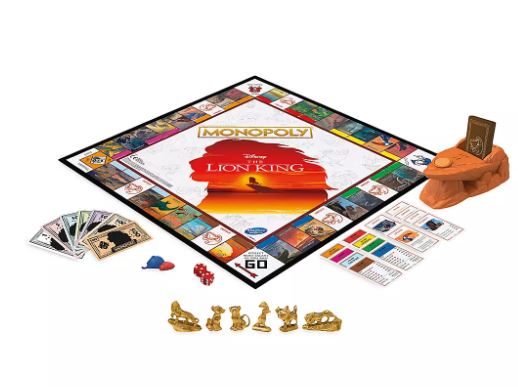 The gang in Toy Story has had to overcome some difficult obstacles on their adventures over the last 25 years. In this game, you get to help Woody, Buzz, and the rest of the gang through hazards. This is a deck building game where each character has their own board. There are six different adventures that you can play through, and you work together through the adventure with the other players before the villains can change the outcome of the store.
This game is for 2 to 5 players and is recommended for ages 8 and up. You can pick up the Toy Story Obstacles & Adventure Game on shopDisney.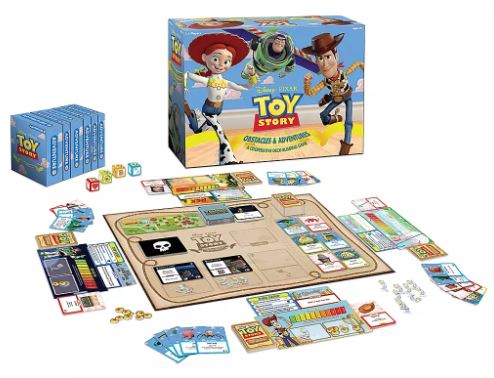 Last year Mickey celebrated his 90th birthday, and you can still enjoy all of the birthday presents he gave to the world (that's how presents work, right?). This Mickey Mouse Chess Set comes with black and white chess pieces featuring some of Mickey's friends (and one nemesis!) including Minnie, Donald, Goofy, Chip & Dale, and Pete.
The board is your classic checkerboard, but around the edge there are some classic Mickey images. This 90th Anniversary Chess Set is currently on sale over on shopDisney.
Candy Land is one of those great simple games that is completely based on chance. It puts the most skilled gamer and the smallest child on an even playing field. Honestly, a small child might even have the advantage! This versions is just like the classic Candy Land, put the tokens are Disney Princess figurines, and instead of visiting the Candy Land characters like Plumpy and Queen Frostine you get to visit Cinderella and Tiana!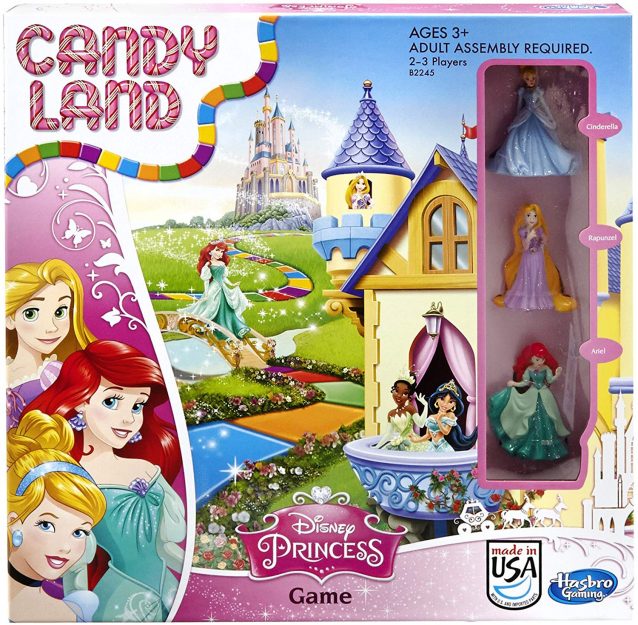 If you haven't played Candy Land before, well, first, HOW? And second, here's how it goes! All you do is pick a card and go to the space on the card. Sometimes it sends you forward, and sometimes backwards. This Disney Princess Edition is available now on Amazon.
So maybe we do need one more Monopoly, but only cause it's Frozen 2 Monopoly! Once again, this is just like the classic game of Monopoly where you move around the board buying properties and trying to send your friends into bankruptcy.
All of the tokens in this game and the board are Frozen 2 themed, and feature artwork from the film. We love all of the game tokens, but our favorite has to be Sven, whose just looking cute as could be! You can pick this Monopoly up now on Amazon.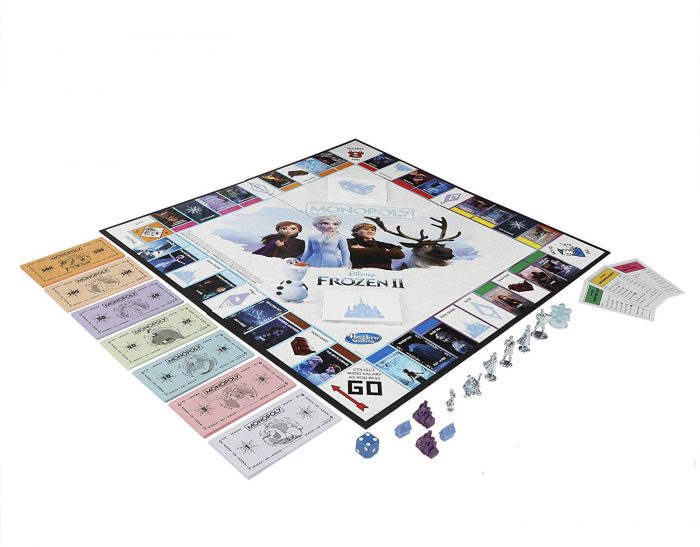 Now that we've gotten some simple family games out of the way, we can get back to the real games. If you are a Disney fan and haven't heard of Villainous, you are missing out big-time! In Villainous you get to play as a Disney Villain, and it's up to you to finally beat the hero and reach your ultimate goal. In the main Villainous game, you get to play as Jafar, Captain Hook, the Queen of Hearts, Prince John, Maleficent, or Ursula.
Each Villain has their own board and their own goal. For Prince John, it's to get all the money, but for Jafar it is to open the Cave of Wonders and get the magic lamp. As you play the other players can play Hero cards on your board to try and prevent you from reaching your ultimate goal.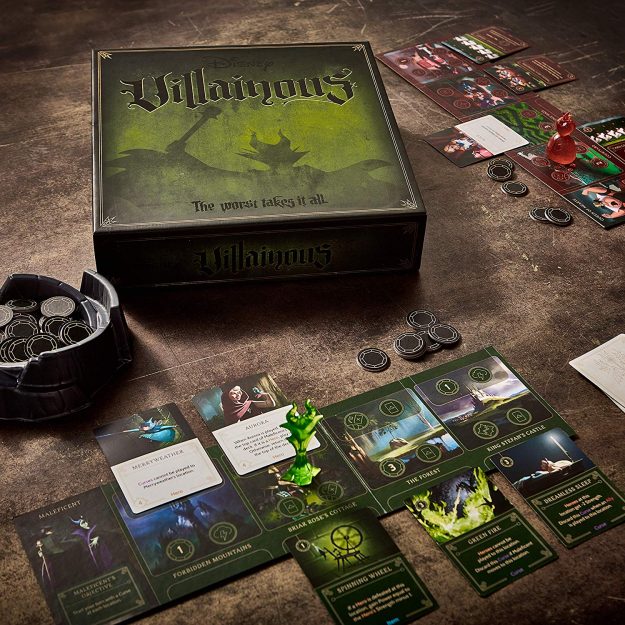 You can get the main Villainous game on Amazon. They have even added a few expansions to Villainous. And the way the game is set up you don't need to own the main game to play, you can still get the full experience with just the expansion. Our favorite is the Evil Come Prepared, which you can get on Amazon as well!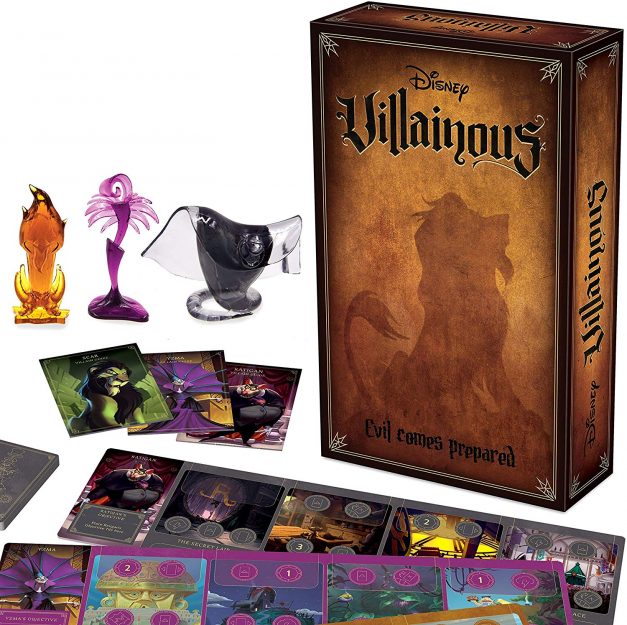 This is a remake of the classic Kenner 1977 Escape From Death Star board game, and this version comes with an exclusive Retro Collection action figure of Grand Moff Tarkin. If you don't know who Grand Moff Tarkin is then this might not be the game for you. But if you could smell his foul stench when you saw this board, then this is exactly the game for you!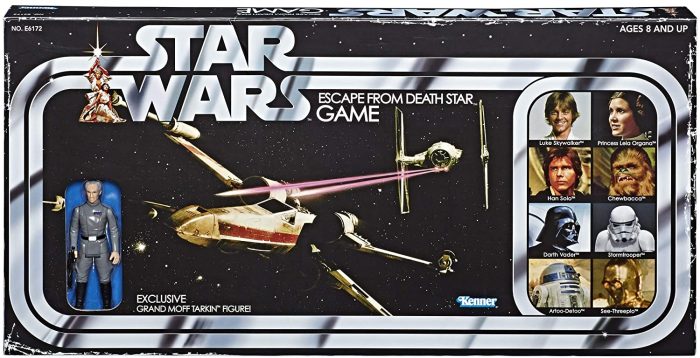 It plays the same as the original, where you play as Han, Luke, Leia, and Chewbacca to escape the Death Star and get back to the Rebel Base. You can pick this retro remake up on Amazon right now!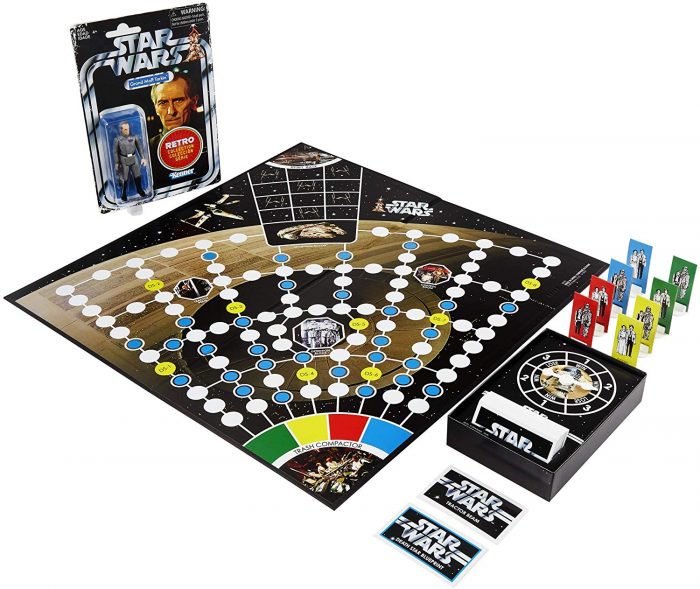 In this version of the classic Chutes & Ladder, Spider-Man and his amazing friends slide down chutes and climb up web ladders. This game is for 2 to 4 players, and players get their choice of being Iron Spider, Power Man, White Tiger, or Venom. The board features artwork showing the different heroes and villains from the Spider-Man cartoon. One the board you can see characters like Iron Fist, Rhino, and Electro.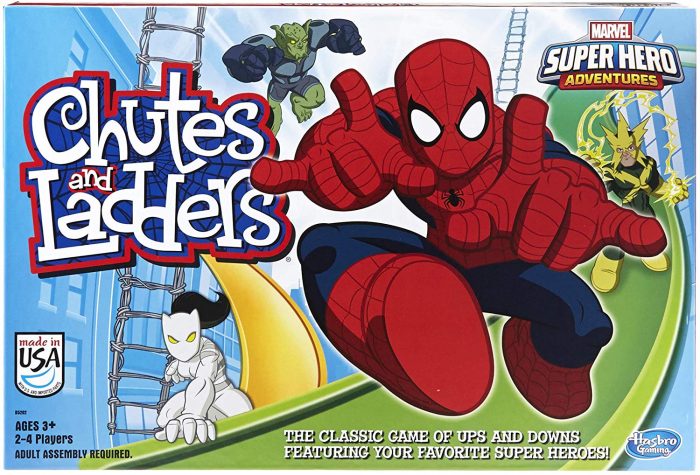 This game is perfect for ages 3 and up. We love that the ladders are made of webs! This game can be picked up on Amazon.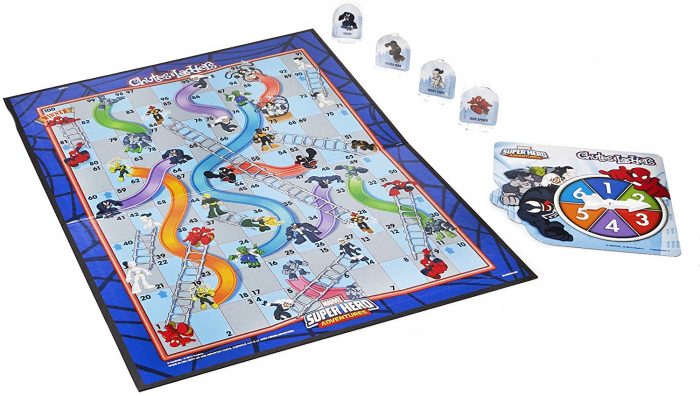 We love every Disney game and now we only have one question for you. Which one do you want to play first?
What are some of your favorite Disney games? Let us know in the comments.
Join the AllEars.net Newsletter to stay on top of ALL the breaking Disney News! You'll also get access to AllEars tips, reviews, trivia, and MORE! Click here to Subscribe!