When it comes to Walt Disney World, the only thing that seems to be constant is change. With attraction updates and new lands being added, it may be difficult to remember that even the restaurants go through some pretty significant changes over time.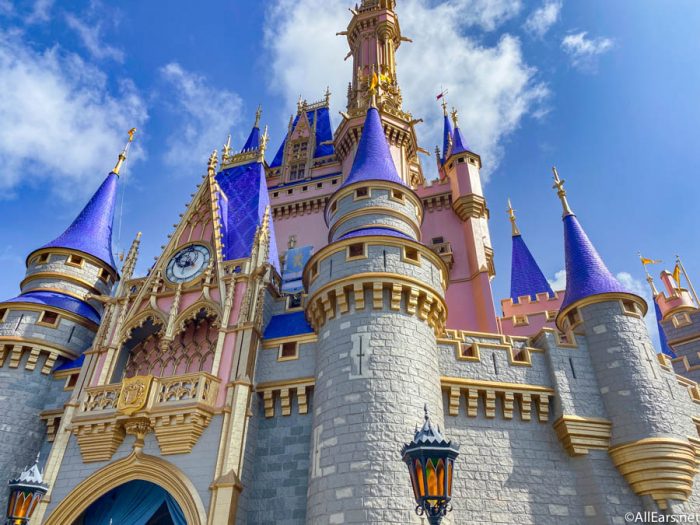 We aren't just talking about menu changes. Disney World has had several restaurants, bars, and lounges that have closed completely or have gone through some radical refurbishments leaving them looking nothing like their former selves.
Let's look back at some restaurants of Disney past that we wish we could visit once more!
Main Street Bakery — Magic Kingdom
While technically portions of Main Street Bakery still exist today, this location along Main Street, U.S.A., has become the resident location for Starbucks in Magic Kingdom. Since then, much of the menu has changed to where now fans consider the two versions completely different from one another.
Top of the World — Disney's Contemporary Resort
These days, the fifteenth floor of Disney's Contemporary Resort is home to California Grill and its adjacent California Grill Lounge (which, by the way, is a great option to 'hack' a meal from California Grill without a reservation). But when the Resort first opened in 1971, its resident lounge was quite literally "top of the world." The Top of the World Lounge was the resident restaurant and lounge until 1993. These days, you can visit an all-new Top of the World Lounge at Bay Lake Tower.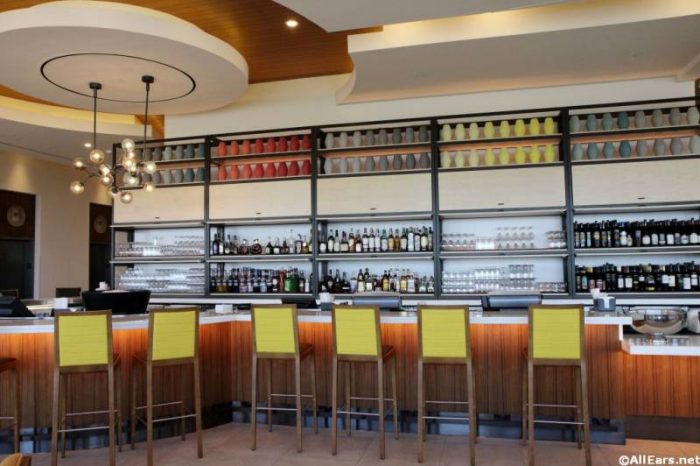 Writer's Stop — Disney's Hollywood Studios 
Tucked into a corner of Disney's Hollywood Studios was Writer's Stop, a unique hybrid bookstore and coffee shop. This Quick Service dining location was a big hit with fans and is perhaps one of the most missed coffee locations in Disney World. It closed in 2016 to make way for Toy Story Land and Star Wars: Galaxy's Edge.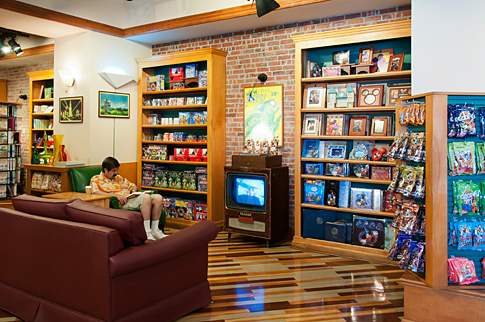 The Adventurers Club — Disney Springs (formerly Downtown Disney)
The fan-favorite Adventurers Club was a nightclub that lived in the former Pleasure Island section of what was at the time Downtown Disney. This was a lively destination for those looking to enjoy a cocktail or two. Its signature drink, Kungaloosh, is one of the many cocktail recipes you can learn to make on AllEars! The Adventurers Club closed permanently in 2008.
The Odyssey — EPCOT
Wedged between Test Track  in Future World and the Mexico Pavilion in World Showcase is The Odyssey, which was once a dining location within EPCOT. Guests can still visit the Odyssey building to this day, where it is currently housing EPCOT Experience, an exhibit showcasing the massive transformation coming to EPCOT in the next couple years. EPCOT Experience currently offers some Quick Service bites and beverages, but it's not the same full experience it used to be.
Pizza Planet — Disney's Hollywood Studios
While the food at Pizza Planet was nothing to write home about (nor is the food of its replacement, PizzeRizzo), there was no denying just how COOL it was to dine in the Pizza Planet from the Toy Story franchise. If you were a kid growing up in the 90's, then you may be well aware of the awesome pizza shop-arcade hybrid that was Pizza Planet in Hollywood Studios, opened then when the park was still MGM Studios.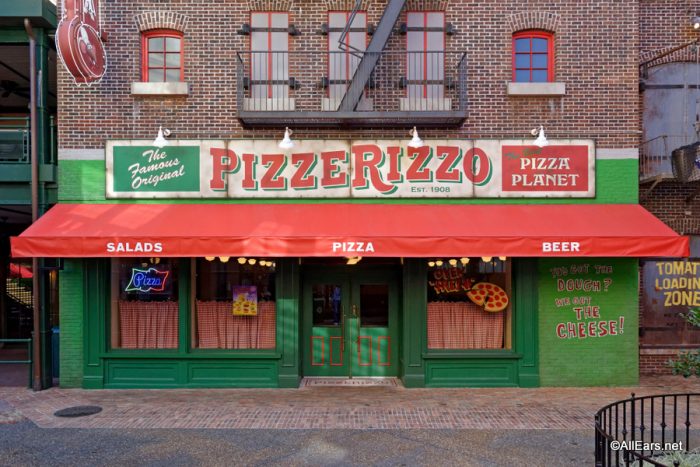 Kouzzina — Disney's BoardWalk Inn
Chef Cat Cora had her own restaurant at Disney's BoardWalk Inn called Kouzzina. Opened in 2009, the restaurant featured a Greek-inspired menu and was a fixture of the BoardWalk until it closed in 2014. It has since been replaced by Trattoria al Forno.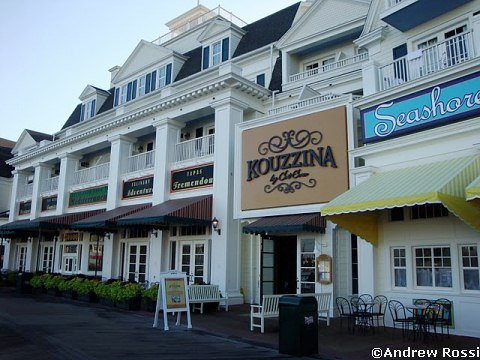 Starring Rolls Cafe — Disney's Hollywood Studios
If you were looking for a quick bite to eat at Disney's Hollywood Studios, Starring Rolls may have been your former go-to option. Often a popular spot first thing in the morning, this counter service dining location closed in 2017. We still miss their sweet cupcakes and sandwiches that were bigger than our heads.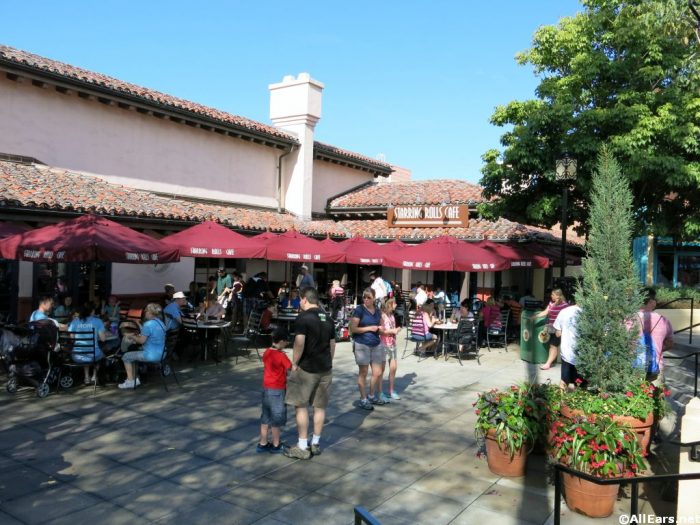 Minnie's Menehune Breakfast at Papeete Bay Verandah — Disney's Polynesian Village Resort
These days, famous Disney World all-you-care-to-enjoy character meals include Chef Mickey's, Crystal Palace, and 'Ohana. But one of the first ever character buffets was Minnie's Menehune Breakfast at Papeete Bay Verandah. This restaurant opened with Disney's Polynesian Village Resort in 1971 and remained in operation until 1994, when it was replaced by 'Ohana.
Town Square Cafe — Magic Kingdom
Before it was Tony's Town Square Restaurant, the restaurant at the start of Main Street, U.S.A., was simply known as Town Square Cafe. Free from any references to Lady and the Tramp, the former version of this Table Service location featured a Victorian-era theme that was a beloved dining location up until it was refurbished in 1989 to what is now Tony's Town Square Restaurant. You can read more about the history of Tony's Town Square Restaurant here!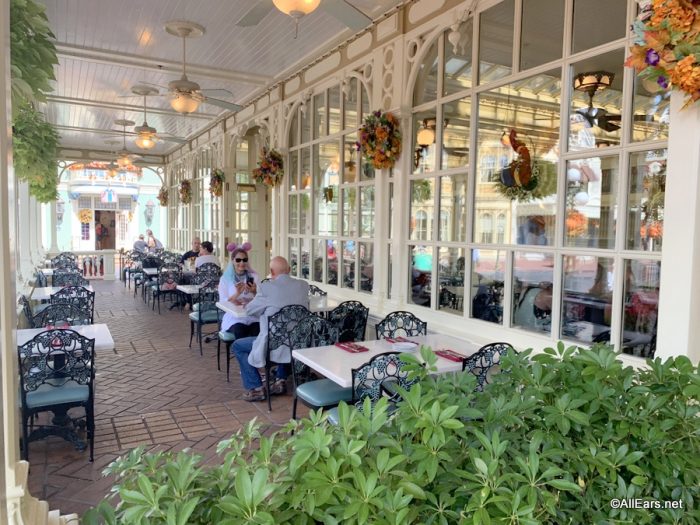 What former Disney World restaurant do YOU miss the most? Let us know in the comments!