Epic Universe, Universal's high tech new theme park, is scheduled to open as part of the Universal Orlando Resort complex.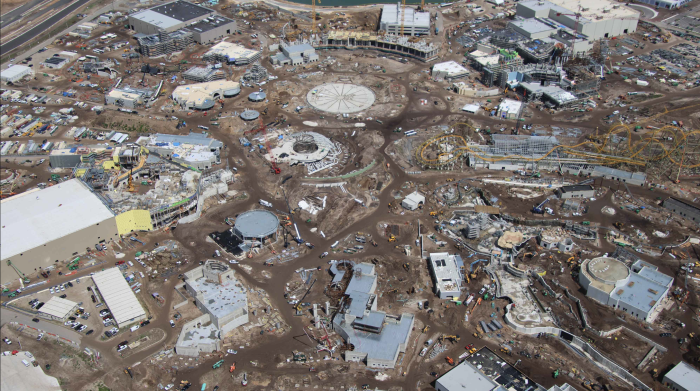 While very little is confirmed about the new park other than the fact that it will feature a version of the Super Nintendo World land featured in Japan and California, many details have leaked about the park's lands and attractions, including that it will feature lands based on IPs including the Wizarding World, How to Train Your Dragon, and our subject today, the classic Universal Monsters.
The so-called Universal Monsters have been a staple of Universal for nearly a century, and the studio's interpretations of literary monsters including Frankenstein's monster, Dracula, the Mummy, the Wolfman, and the Creature from the Black Lagoon among others have become the default versions of the characters for many. Despite this, they've often seemed to be at the periphery of Universal's theme parks.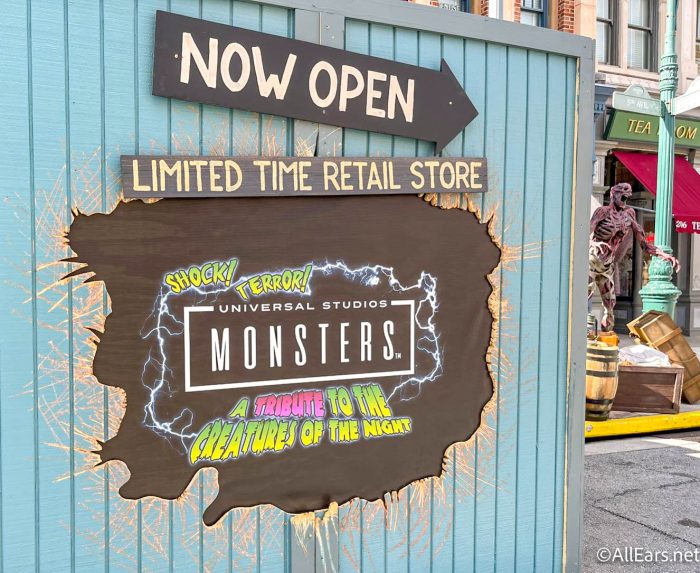 Sure, there have been lightly-themed restaurants, merchandise, and make-up shows, but (outside of the rides based on the 1999 Brendon Frasier Mummy films) the classic version of the characters have never appeared in a specific E-Ticket attraction or land of their own… until now.
In what we've been able to piece together from concept art as well as widely reported leaks, the Universal Monsters land will be one of the marquee areas of Epic Universe. The setting will reportedly be a quaint European village — similar to those featured in the classic Universal horror films like Frankenstein. The villagers live in fear of the monsters returning.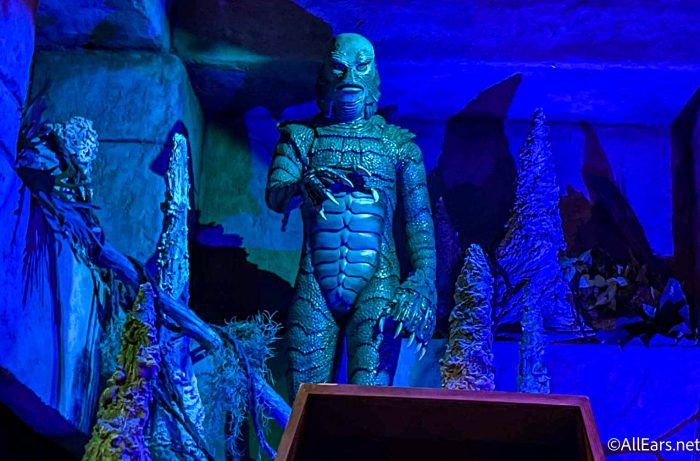 The land's main attraction is reportedly a massive dark ride set in a gigantic facade, which will utilize the Kuka Arm ride system popularized by Harry Potter and the Forbidden Journey to take guests through the sprawling estate. This massive E-Ticket attraction will will reportedly feature many of the titular Universal Monsters including Frankenstein's monster, as well as Dracula.
A second rumored attraction would be a family-style spinning coaster that could revolve around Wolfman's werewolf transformation.
In addition to these two major attractions, we can assume the Classic Monsters themed-land will include dining and retail locations. The largest is reportedly set to be a large tavern-like restaurant built around a massive tree carved with monster iconography that will be the center of roots growing through the village. There could also be a bar-type restaurant on the outskirts of the land housed inside a giant windmill, a reference to the original Universal Frankenstein film.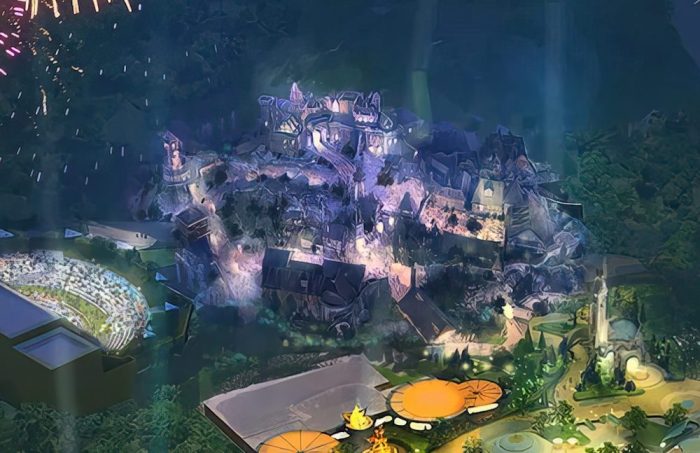 What do you think of these plans for Universal's Monsters land at Epic Universe? Does it sound like the project these characters have deserved for decades, or do the plans sound like they leave something to be desired? Let us know in the comments below.