Valentine's Day has come and gone, but that doesn't mean the romance has to die! We're all about a date night at Walt Disney World (and in the real world), no matter what day it is!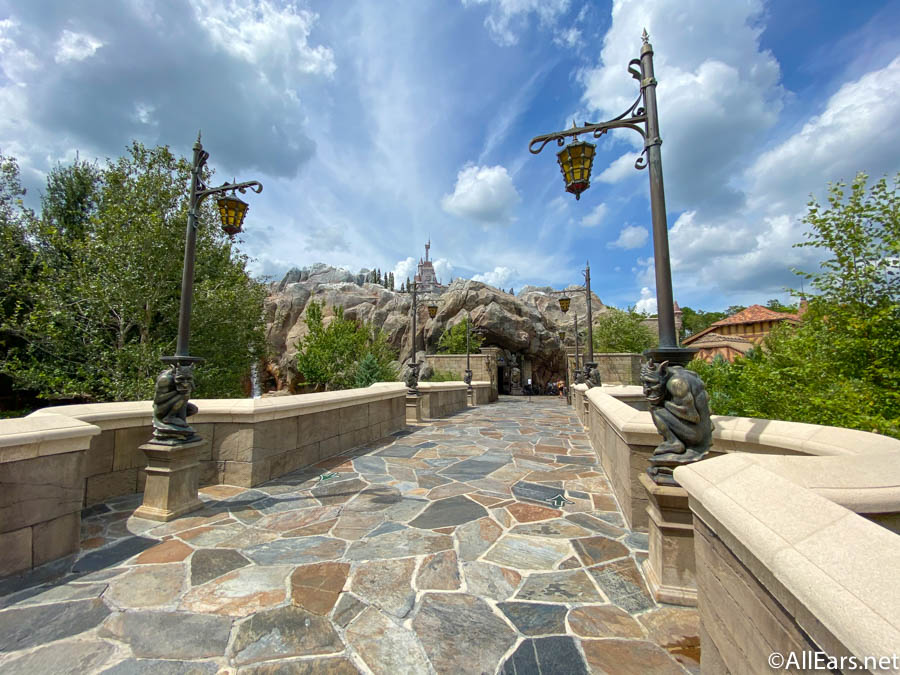 If you're ready to start planning your next special date night in the Most Magical Place on Earth, we're here to make it a little easier.
Here are seven of the most romantic restaurants in Walt Disney for your next date night!
Wine Bar George
If you're looking for a relaxing and more intimate environment away from the hustle and bustle of Disney Springs, you're going to want to stop by Wine Bar George! The restaurant has some of the best food available on Disney property, as well as 140 wines available to guests.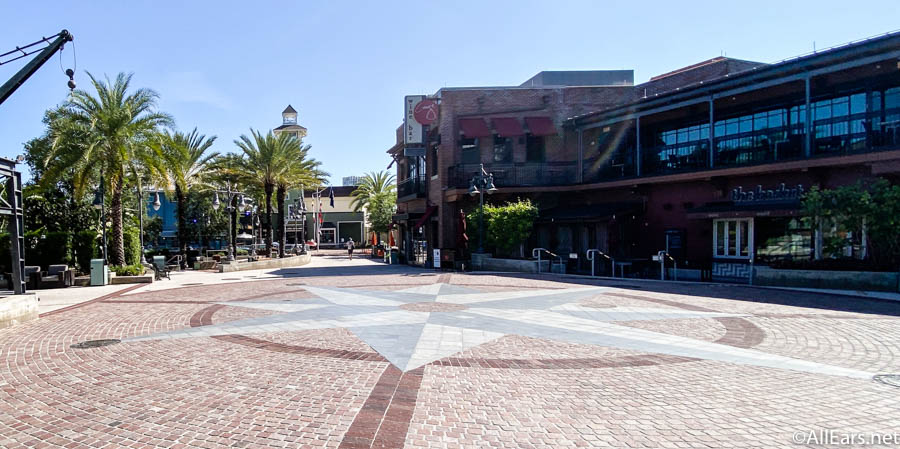 Options on the menu include Wine Bar George's famous Crispy Mac and Cheese Bites, Saganaki on Fire (which is a fancy way of saying flaming cheese), cheese and charcuterie boards, and Santa Carota Ribs.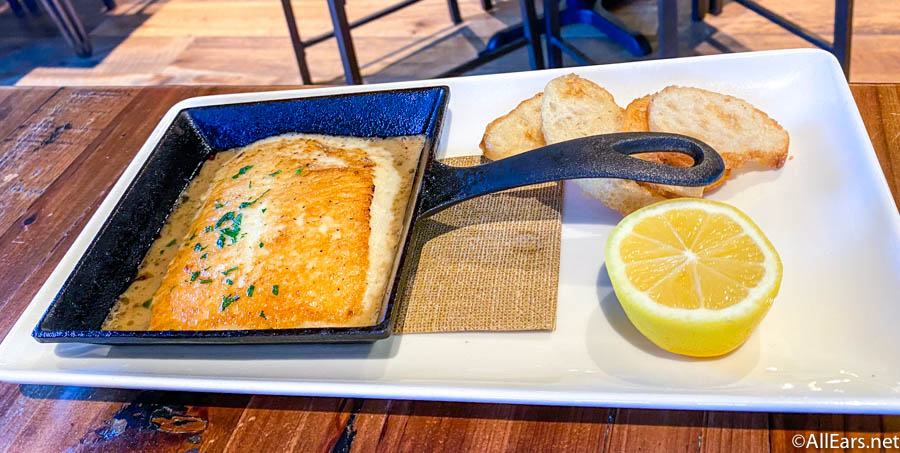 Plus, if you're feeling something sweet afterwards, you can always stop by The Basket next to Wine Bar George for Frozcatos (which we will never pass up when we have the chance)!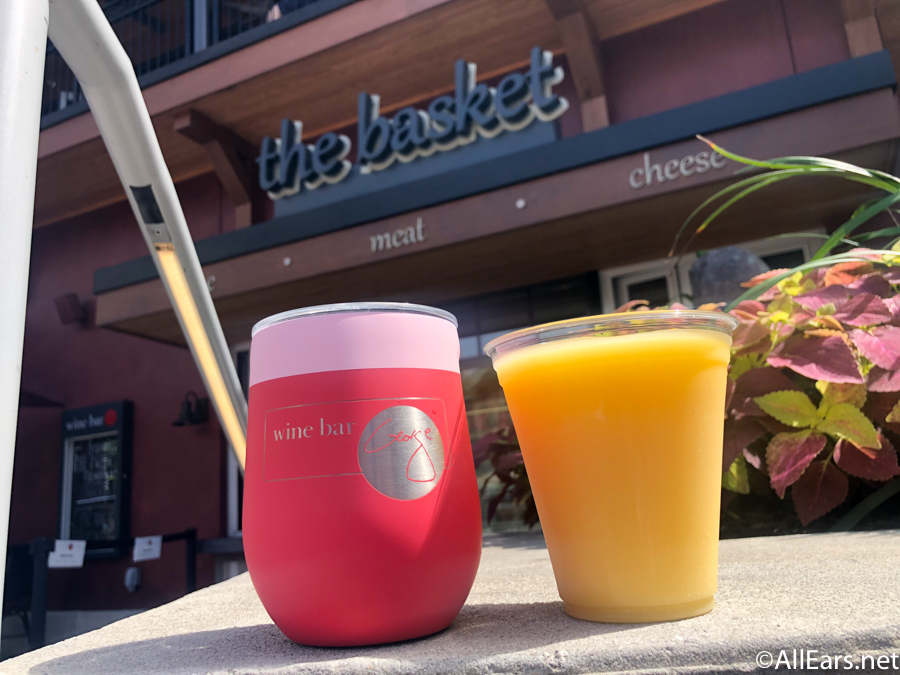 Now we're daydreaming about that Flaming Cheese. Sigh.
Le Cellier Steakhouse
Located inside EPCOT's Canada Pavilion, Le Cellier Steakhouse is easily one of the best (if not THE best) steakhouses on Disney property! The dimly lit atmosphere is very romantic as you admire the rustic decorations across from your sweetheart.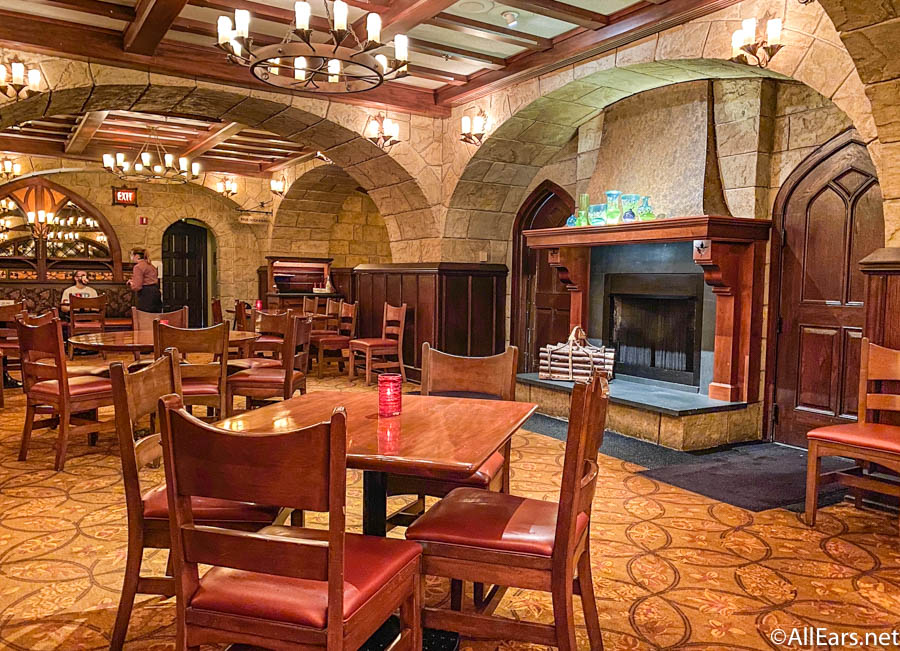 There are prime selections of Rib-Eye, Filet Mignon, and New York Strip steaks available for the main entrées. Buuut the Canadian Cheddar Cheese Soup is one of our all-time favorite appetizers in all of Disney World (and we would eat it every day if we could — ask for extra pretzel rolls for dunking)!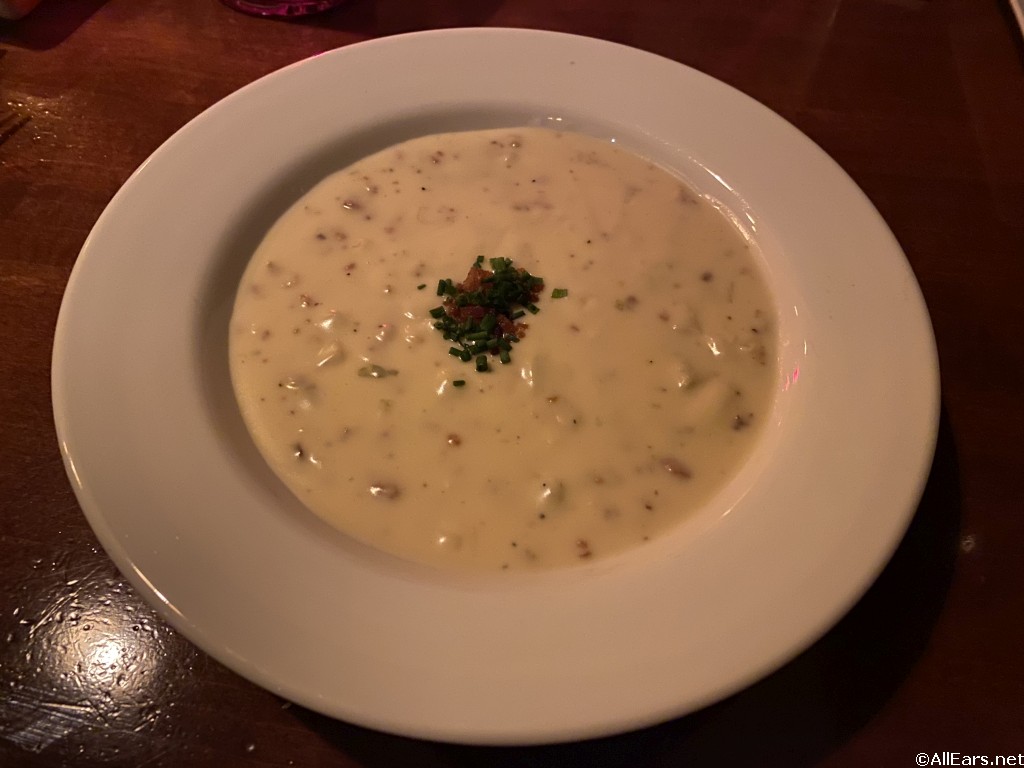 Le Cellier even has poutine and maple-flavored desserts to really bring the whole meal together!
Be Our Guest
If you've planned a trip to Disney World, you've probably refreshed Disney World's website over and over again in hopes of a reservation to Be Our Guest. This restaurant is hard to get into since it is one of Magic Kingdom's most popular restaurants. But we have to tell you that the atmosphere alone there is worth it.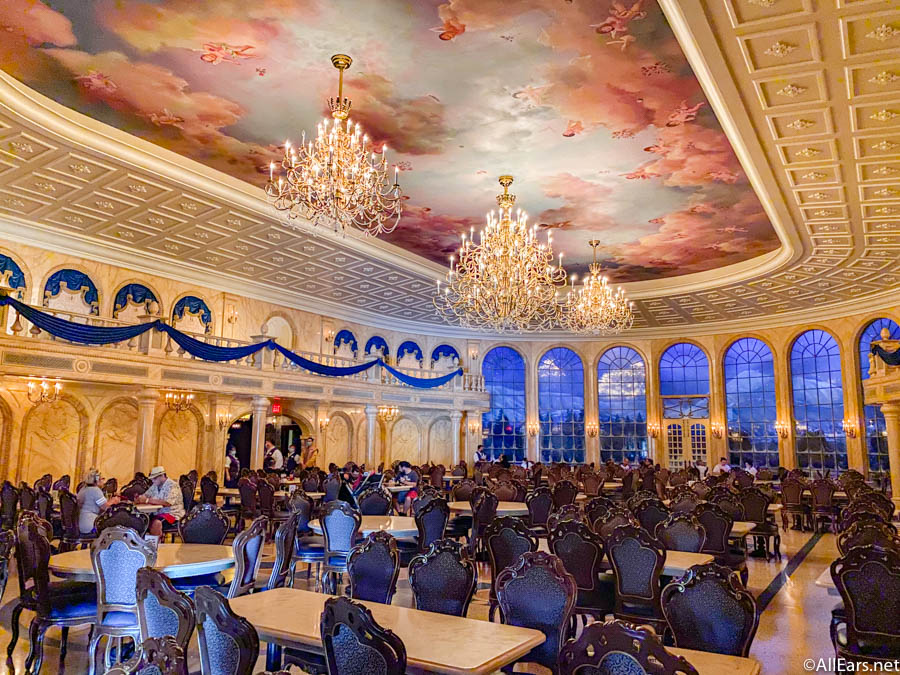 There are three rooms to sit in, whether it's the Rose Room, West Wing, or Ballroom (we recommend the Ballroom as the most romantic spot). The restaurant is currently offering a prix-fixe menu with some incredible appetizers, entrées, and desserts. Yes, you can even try the Grey Stuff, and it's delicious!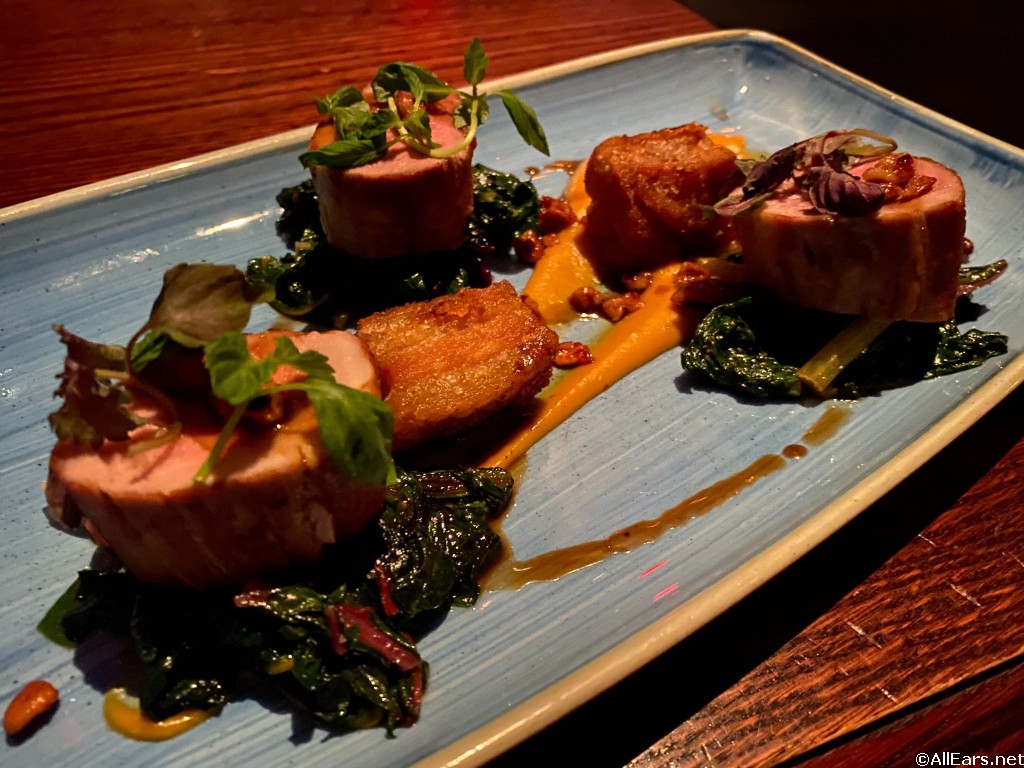 There's even the option for bottle service so you can pop some bubbly and celebrate!
Tiffins
Disney's Animal Kingdom takes you around the globe, so it's no wonder that Tiffins has cuisine from far and wide. The restaurant has various rooms with the animals and travel being the primary inspirations behind the decor.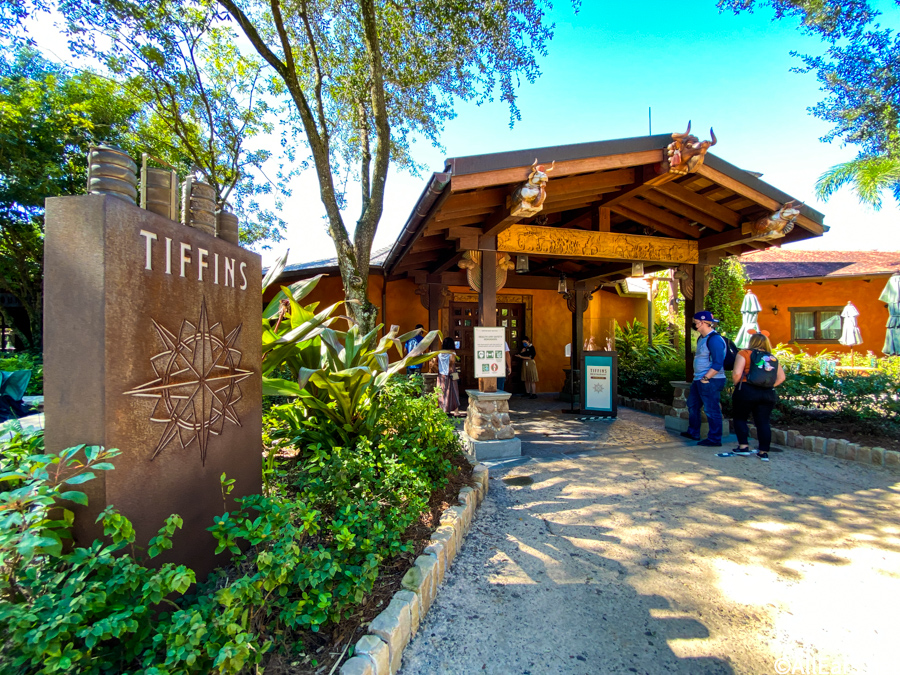 The menu has more of a surf and turf vibe with Charred Octopus, Tamarind-braised Short Rib, and (perhaps the most unique meal we've ever seen) the Whole-fried Sustainable Fish… which is literally an entire fish.
The Nomad Lounge is right next door, too, so you can grab a drink after your meal to end your evening on a high note.
California Grill
At the very top of Disney's Contemporary Resort, you can find the GORGEOUS California Grill where your food comes with a view! The menu has something for every palate, ranging from hand-rolled sushi to pork tenderloin and beef.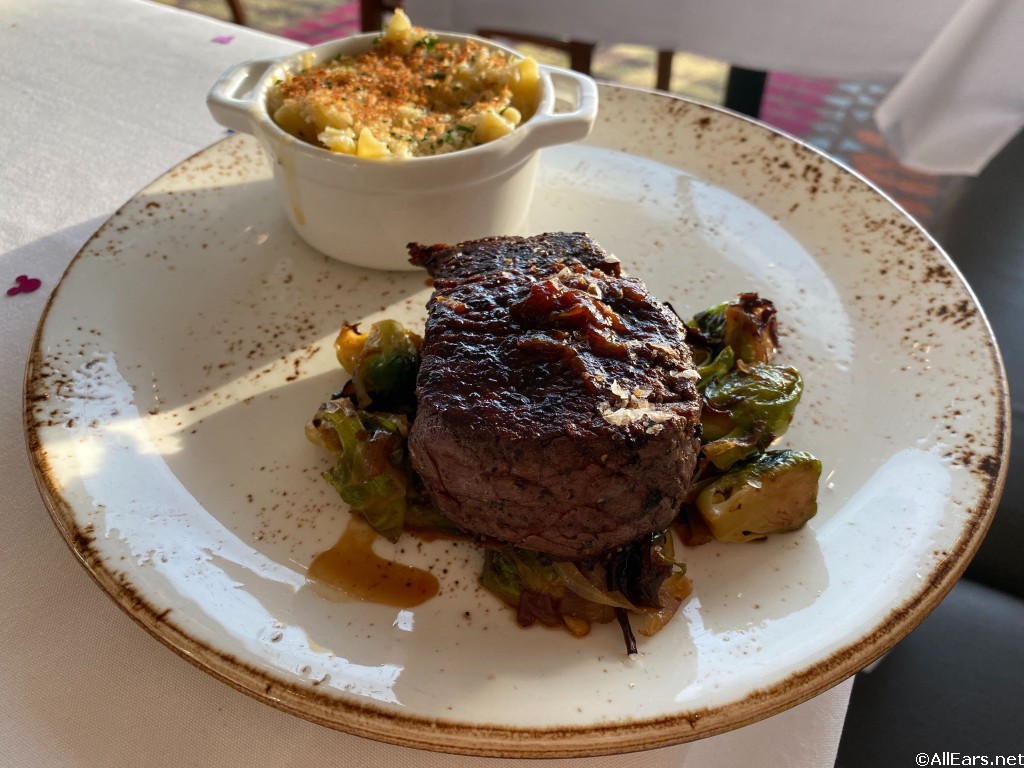 However, the atmosphere is reason enough to visit with a stunning view overlooking Magic Kingdom and Disney property. Usually, you'd be able to watch fireworks but they aren't happening right now. Regardless, the attractions all lit up at night are something pretty magical! 😍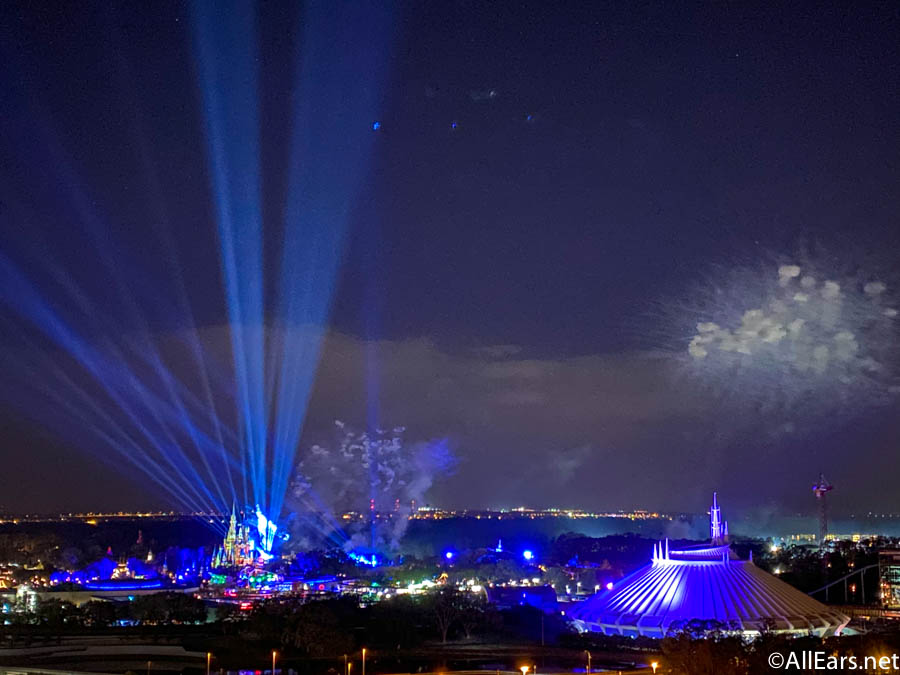 Hollywood Brown Derby
On your next date night, you can take a trip back in time to the golden age of Hollywood over at the Hollywood Brown Derby! The restaurant mirrors the famous Brown Derby in Los Angeles, California, where all the Hollywood stars went on their nights off.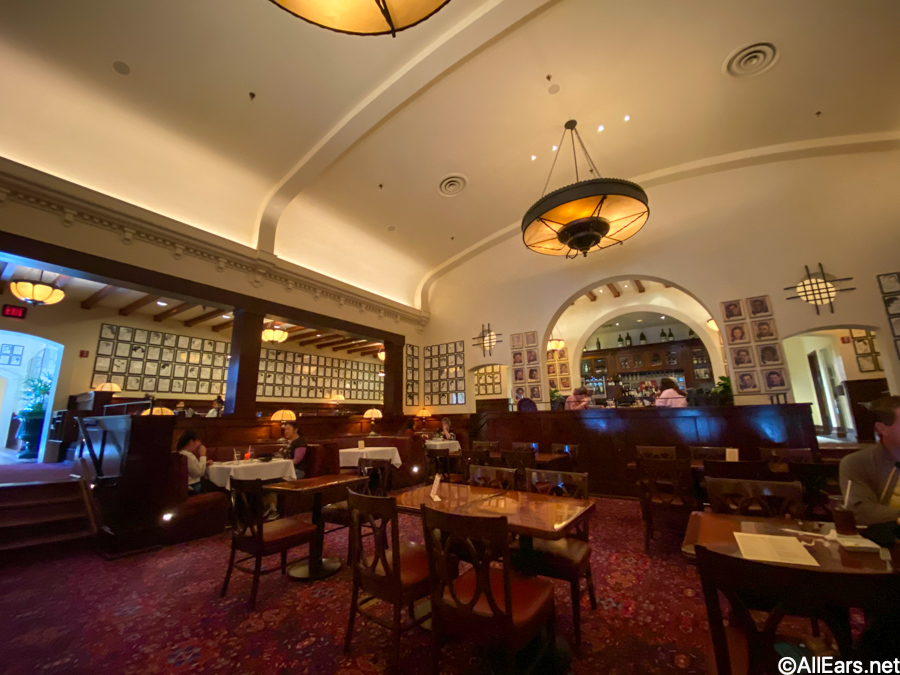 The walls are decorated with images of different celebrities that give you a bit of a history lesson while you dine. And we HIGHLY recommend the Dirty Shirley, Cobb Salad, and Grapefruit Cake for a star-studded dining experience!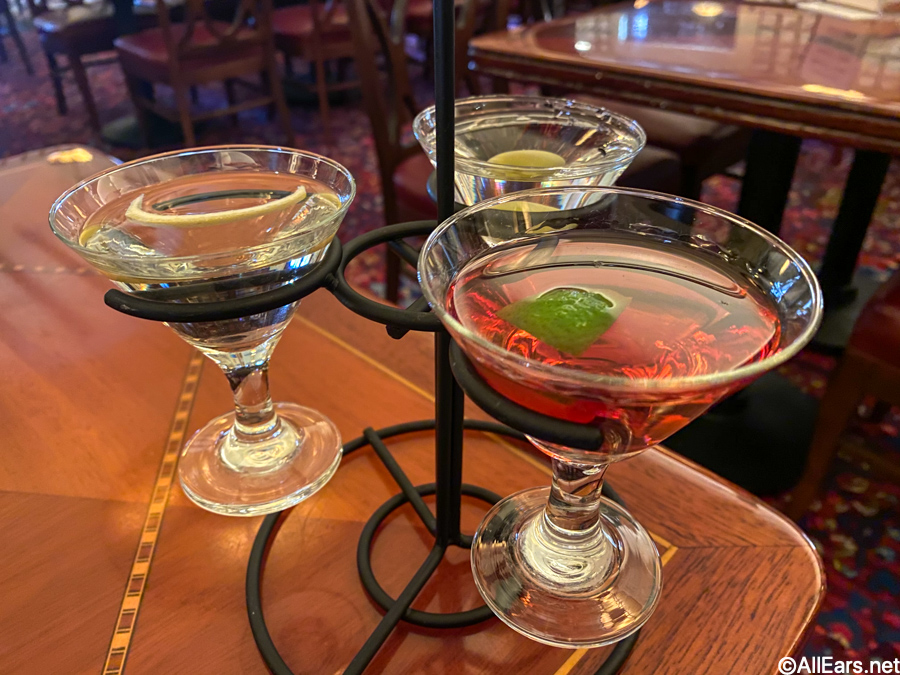 Maybe you can even dress up a little to fit the vibe, too, you know!
Cinderella's Royal Table
And, last but not least, if you LITERALLY want to dine like royalty… Cinderella's Royal Table is ready to welcome travelers from near and far! The restaurant is inside Cinderella Castle, which already has us sold as far as location goes.
The atmosphere is set up like a royal dining room that Cinderella and Charming have created for their lavish get-togethers (we are still waiting on our invite to their next ball). The stained glass windows look out into Fantasyland, so your direct line of sight shows Prince Charming Regal Carrousel.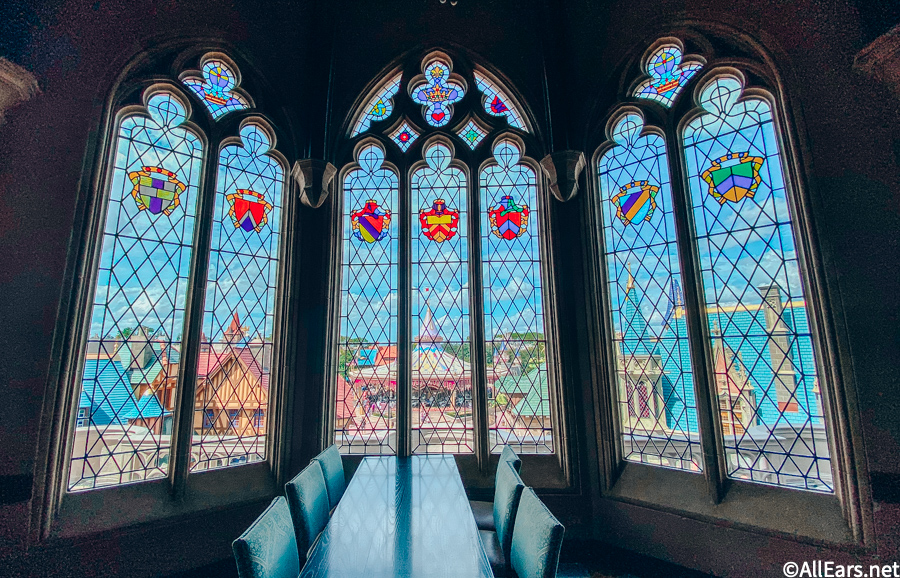 The restaurant operates with a prix-fixe menu similar to Be Our Guest with an appetizer, entrée, and dessert included in the price of the meal. The desserts are even themed after the Cinderella film with options like the Jaq & Gus Cheesecake and the Clock Strikes Twelve dessert.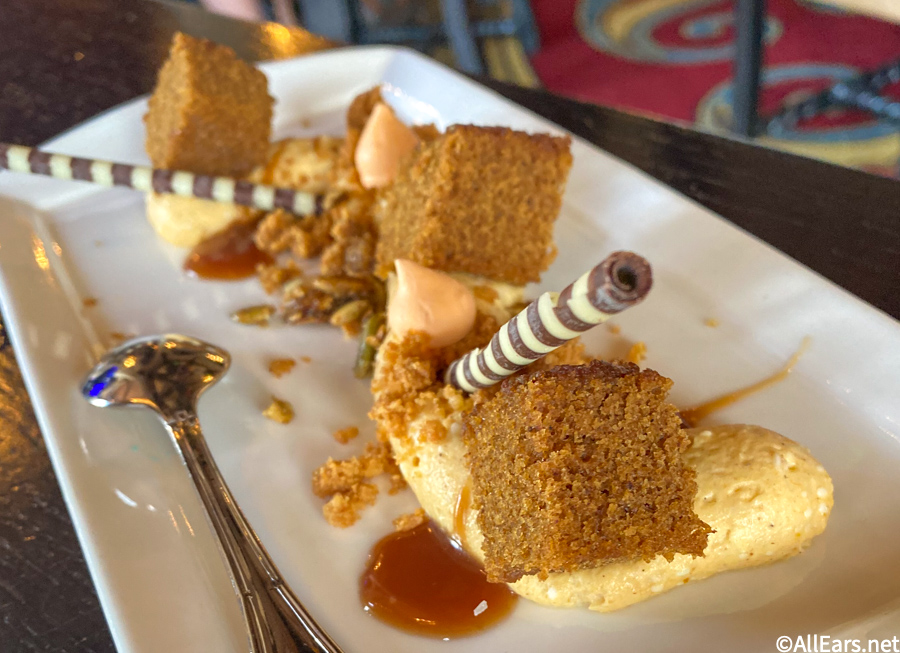 There's just something so romantic about sharing a meal inside Cinderella Castle with your prince or princess, so Cinderella's Royal Table is an experience like no other in the parks!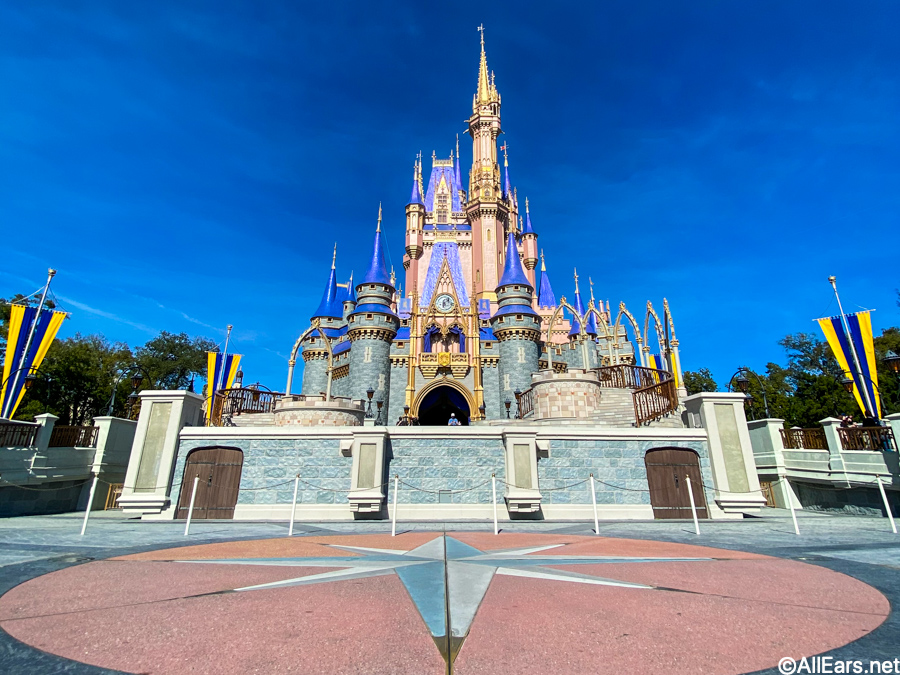 No matter how you're spending your date nights (or your I'm-Awesome-By-Myself nights), we're sending you our love here from AllEars!
What's your favorite way to spend a date night at Walt Disney World? Let us know in the comments below!