As much as we would like to have Disney World exist in its own "bubble," it is definitely exposed to the elements and weather. And being located in Central Florida, you can safely assume that you'll see at least a passing shower on your vacation.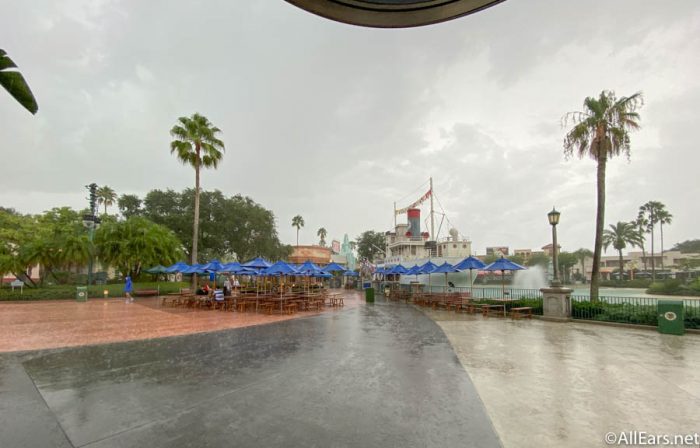 The rain in Disney World can range from a light drizzle to full-on deluges. You'll definitely want to plan for at least some rain on your trip so you're not, well, caught in the rain! There are plenty of special magical moments that actually only happen during inclement weather, so even if you're soggy, you can make memories!
Here are five of the best things that only happen when it rains at Walt Disney World!
The Rainy Day Cavalcade
For the safety of the performers as well as guests, Disney typically cancels parades when a storm is in the area. But that doesn't mean you won't get to see your favorite characters! On a rainy day, Disney will do what is called a "Rainy Day Cavalcade."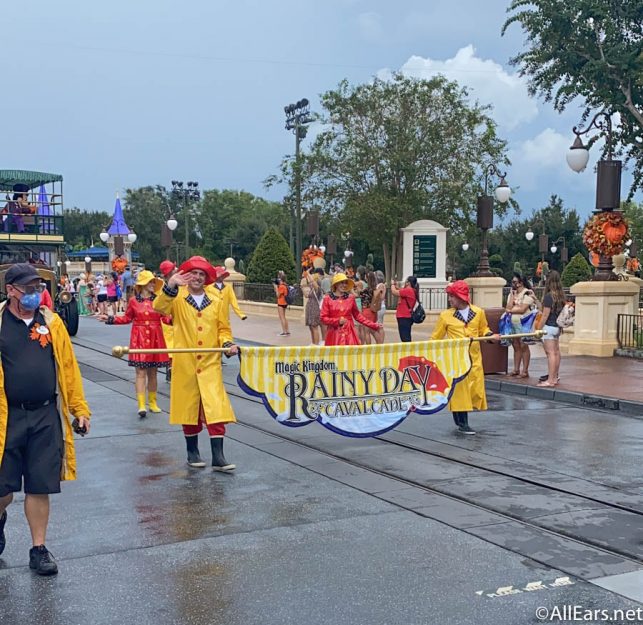 These mini-parades are typically a couple minutes long and feature a handful of covered vehicles or floats to keep the characters safe and dry. The cavalcade even has its own song!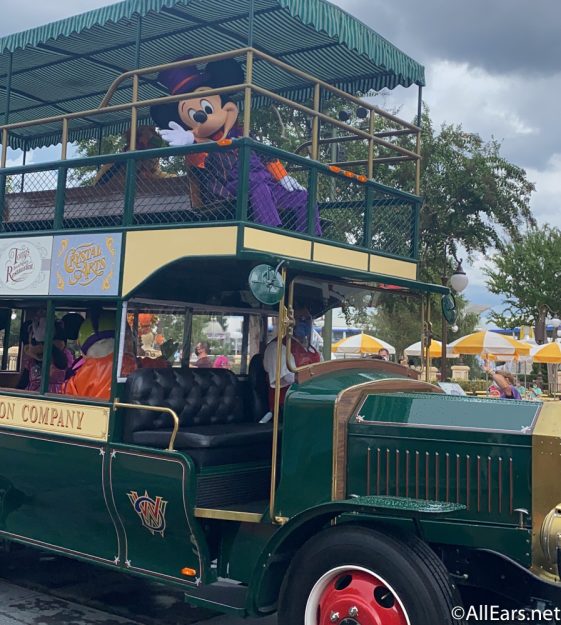 This type of parade ONLY happens on a rainy day, so if you happen to catch a Rainy Day Cavalcade, consider yourself lucky!
Empty Photo Ops!
If the rain is heavy enough, folks will look to seek shelter from the storm ASAP. That usually means that within a matter of minutes, a bustling Main Street U.S.A. will look more like a ghost town!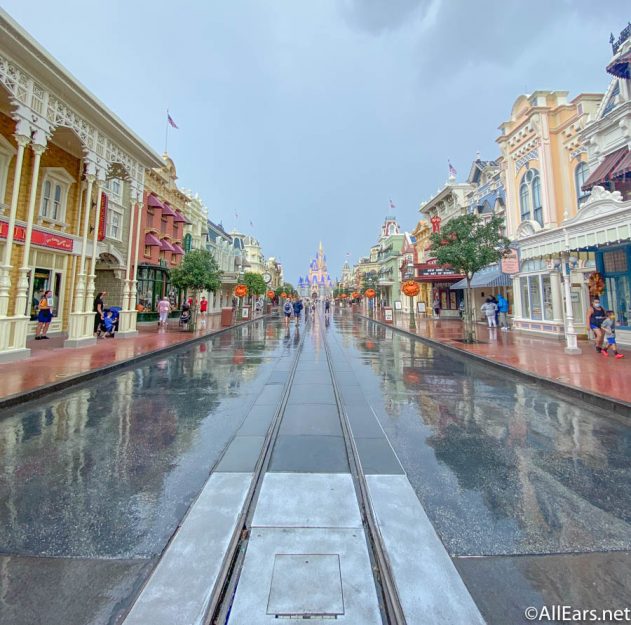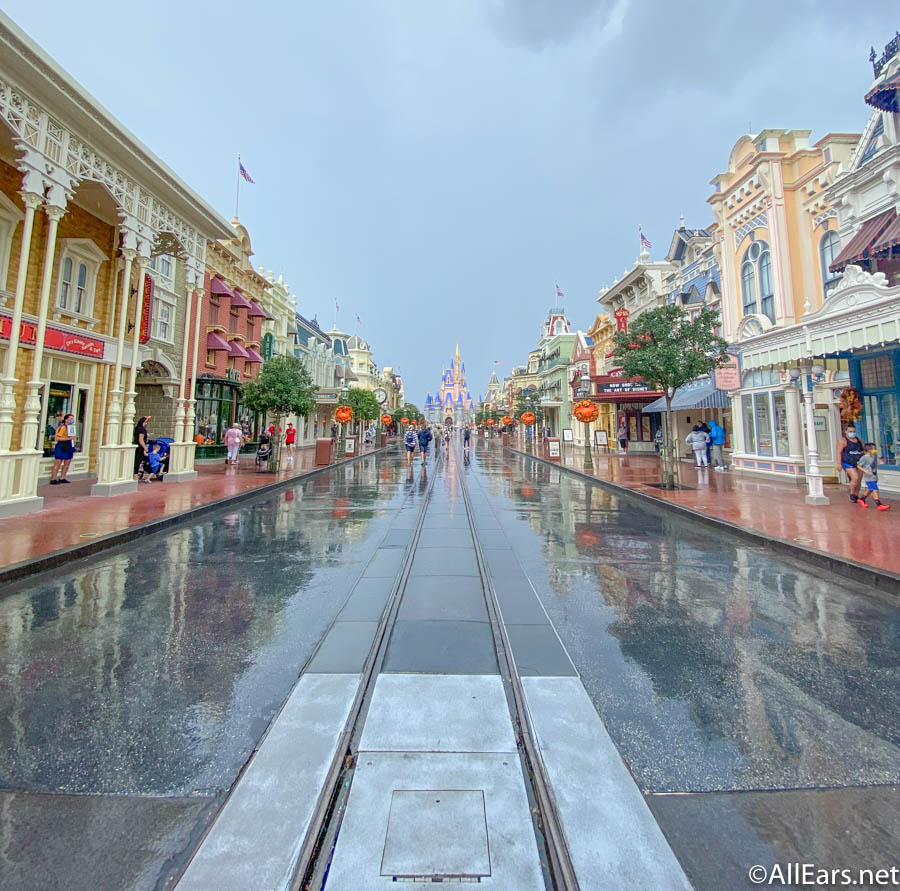 This is a great and rare opportunity to capture some memories in front of the castle! If you want to brave the elements, this is one of the few times you might be able to get a picture in front of the castle with no one else in the shot! The same is true for the other theme parks! If you're in EPCOT, snap a photo in front of Spaceship Earth, or if you're in Animal Kingdom, do a rainy photo shoot in front of the Tree of Life!
Lower Park Crowds
If the rain is especially heavy and lasts throughout the day, many guests will change their plans and may not head into a park that day, or they will wait until the evening when hopefully the storm has passed. If you're willing to get rained on for most of the day, you can experience some of the lowest crowds you'll ever see in a Disney Park.
This is true all year round! We've seen virtually empty parks the week before Christmas on those super rainy days. Keep in mind that depending on how heavy it's raining, or if there's thunder, some of the rides may not be operating. But you'll have plenty of elbow room as you walk around the parks.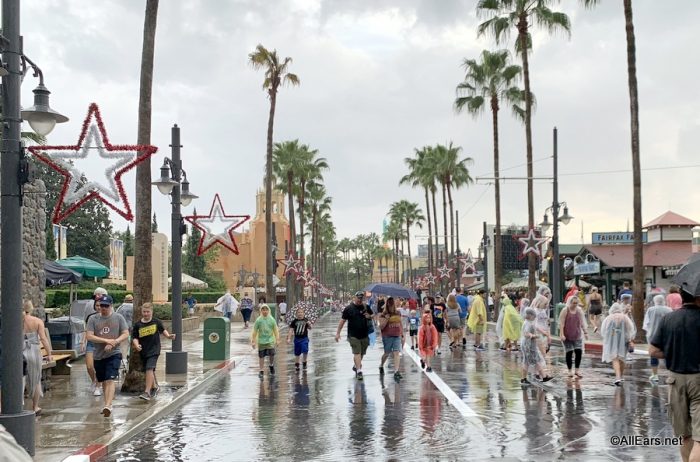 If you decide to head to a park on a heavy rain day, be sure to pack some dry clothes and consider renting a locker at the front entrance of the park. That way, when the rain passes you can swap your wet clothes without having to head back to your hotel room.
It Can Cool Off!
The heat in Central Florida can be downright brutal! Disney has tons of ways that you can escape the heat — including water rides and air conditioned rides, shops, and restaurants — but there's no changing the fact that it feels awfully unpleasant outside sometimes.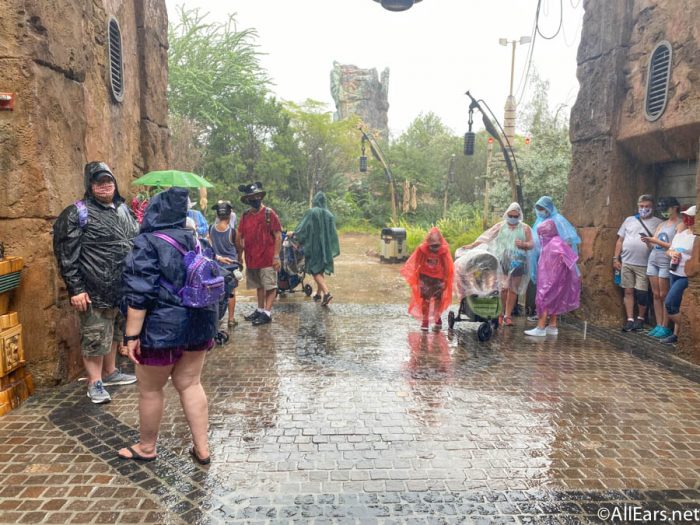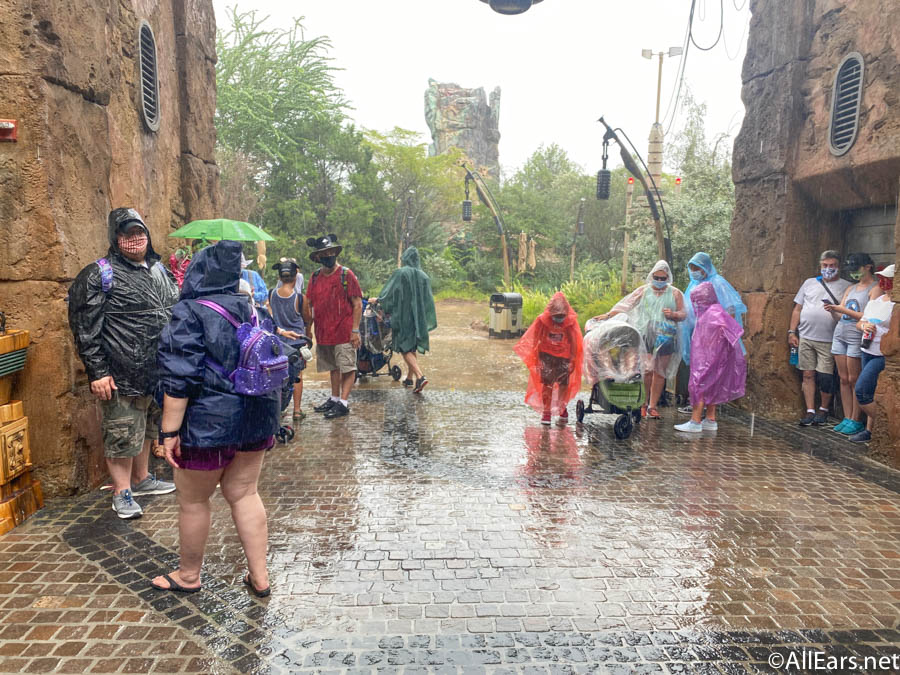 That is…unless it rains! With the clouds moving in and the rain pouring down, the temperature can drop significantly during a storm. If you're visiting during those summer months, these are perhaps the only times temps will feel somewhat comfortable during the day! Of course, there are times where the rain moves through super fast and it heats right back up after only a few minutes, so savor those cooler temps when it starts to rain!
You Can Discover a New Favorite Ride
Like we just mentioned, the rain can cause the sudden temporary closure of any and all outdoor rides and attractions. Not to mention the rain can cause the sudden urge to run inside!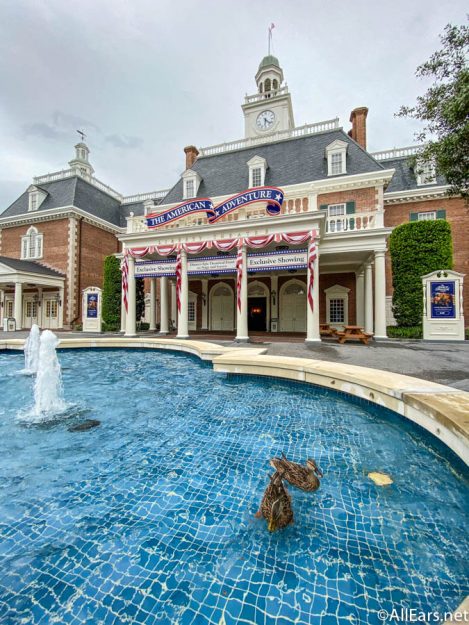 Inclement weather could drive you to consider checking something out that you would have never otherwise! Is it pouring in World Showcase? Run into The American Adventure!  Are you stuck in the rain in Magic Kingdom? Check out the Hall of Presidents! These longer attractions are great opportunities to wait out the storm while still taking advantage of everything Disney has to offer!
What's your favorite thing to do on a rainy Disney World day? Let us know in the comments! 
Join the AllEars.net Newsletter to stay on top of ALL the breaking Disney News! You'll also get access to AllEars tips, reviews, trivia, and MORE! Click here to Subscribe!