Ah, Spring Break. It's an exciting time! It's the first big school break in the year for a lot of kids and it's usually associated with going somewhere with warmer weather (which is a big deal if you've been living in a snowy tundra all winter!).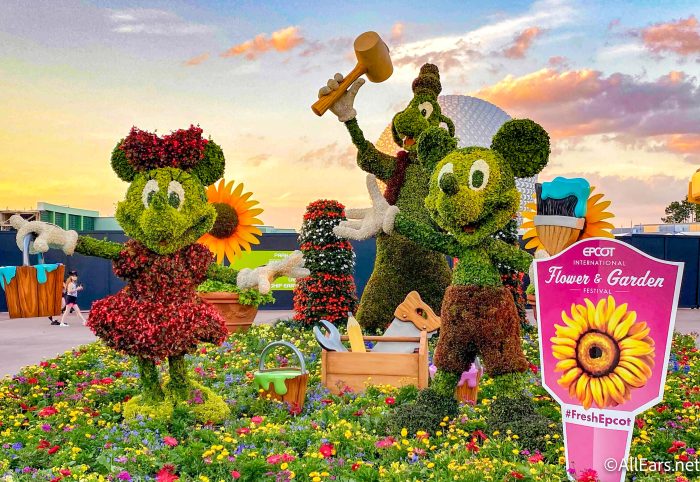 But, the problem with Spring Break is everyone has the same idea – to go on a Disney World vacation. So, will you regret going to Disney World for Spring Break? We're here to break it down for you.
The clearest way to see if going to Disney World for Spring Break is right for you is to look at the pros and cons, so let's jump into it!
Pros
The Weather
Spring has sprung in Disney World and it IS truly a beautiful time to visit the parks! It's not ridiculously hot yet like it is in the summertime (well, depending on your definition of ridiculously hot), but you can still usually count on some pleasant, sunny days.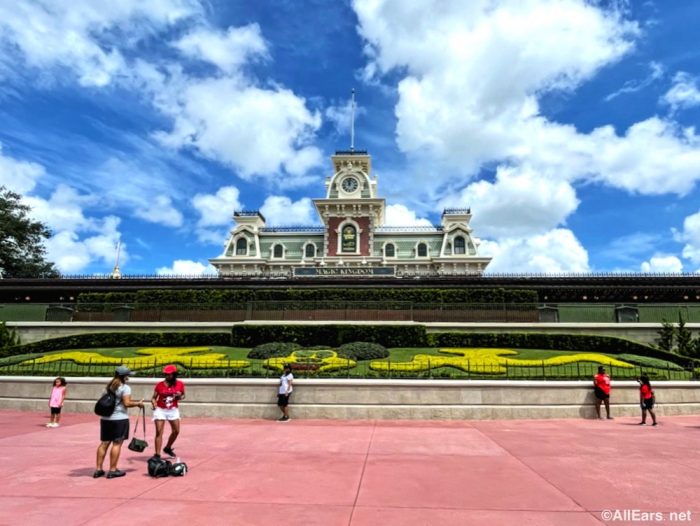 There are also flowers blooming all over the parks and hotels! Plus, this could be the first time during the year that you experience truly warm weather if you're from an area that's typically cold in the winter months. It's your first opportunity to get a little more vitamin D (but remember to wear sunscreen!).
Plus, the spring in Disney World really captures those escape-to-warm-weather Spring Break vibes you're probably craving so much. Just know that it CAN be hot if you're not used to Florida weather. It's normal for the temperature to creep up into the high 80s and low 90s, so be prepared — drink a lot of water, wear proper clothing and sun protection, and bring sunglasses!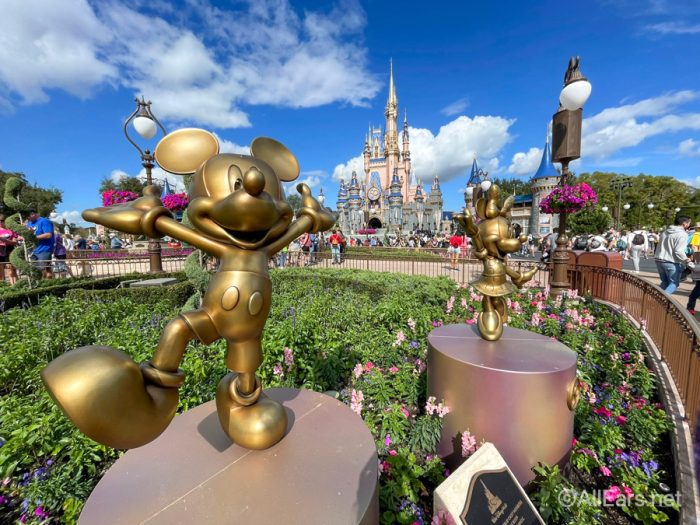 The good news is, though, that it's usually not as humid as it can be in the summer and there shouldn't be as many pop-up thunderstorms like we typically see in June and July.
Flower and Garden Festival
The EPCOT International Flower and Garden Festival is happening allll spring long and into early summer — from March 2nd through July 4th, actually!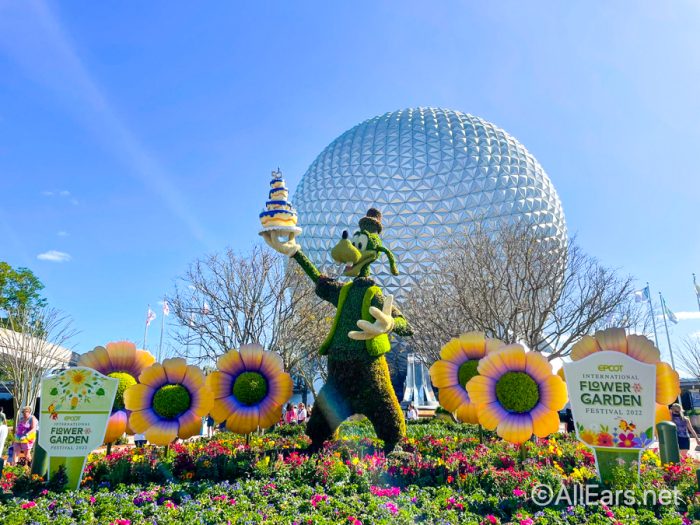 This is a great festival to go and check out for some fun, fresh flavors that will have you wishing for summertime. You can get things like a Frozen Violet Lemonade…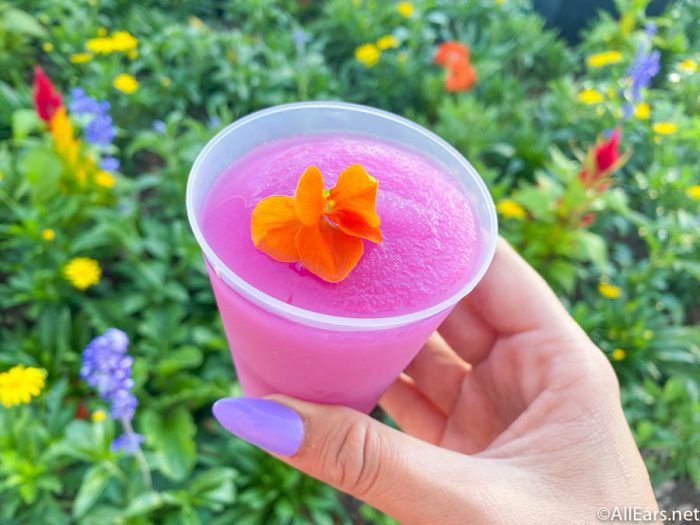 …a Grapefruit Tart…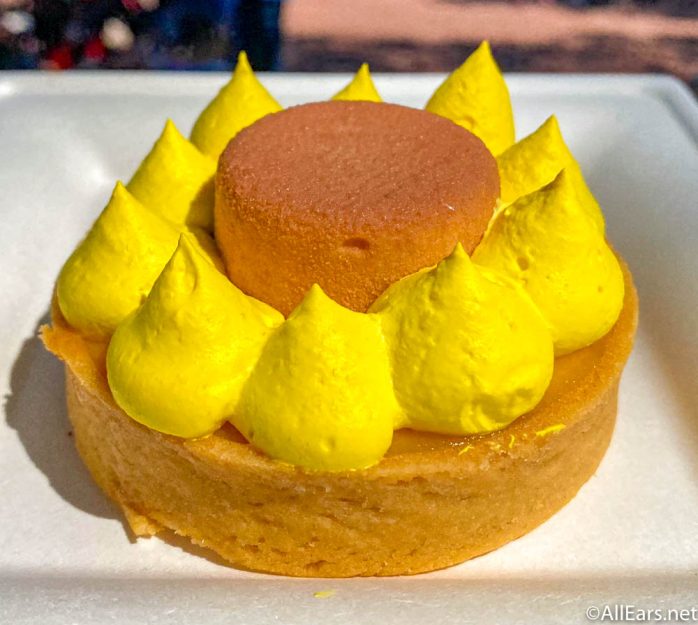 …or some super flavorful Enchiladas, Tacos, and Tostadas!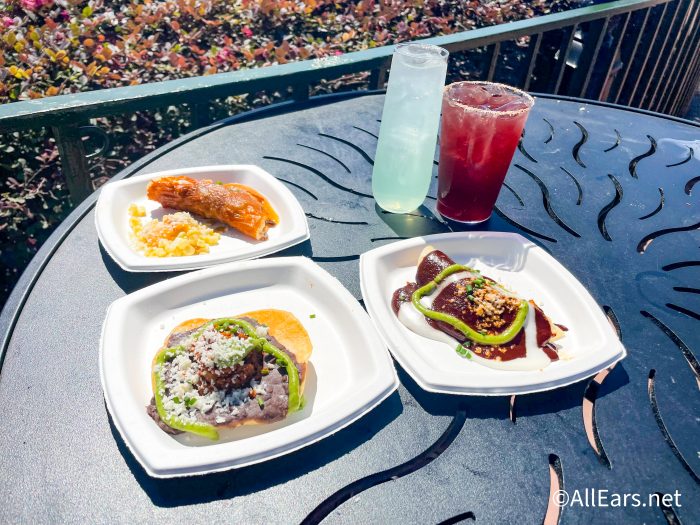 There are also GORGEOUS flowers, topiaries, and gardens all around EPCOT! It will really make you feel like springtime has arrived, especially if you've just flown in from somewhere like snowy Wisconsin. The flowers make up beautiful designs…
…as well as lovely little gardens.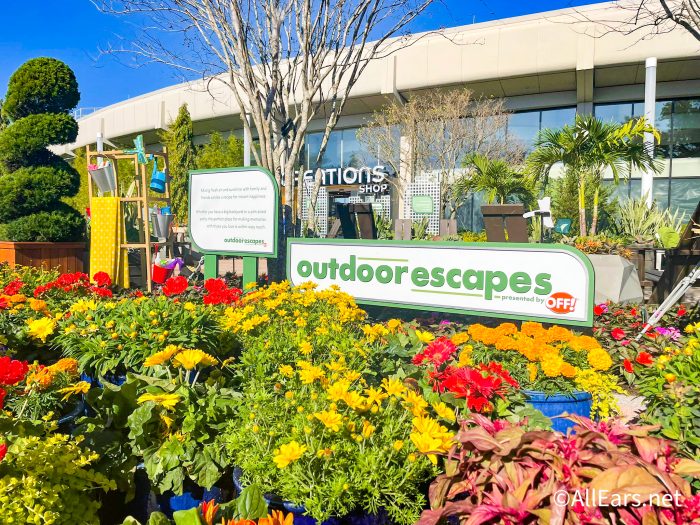 As for the topiaries, you can find characters like Figment…
…Captain Hook and Peter Pan…
…or even Winnie the Pooh!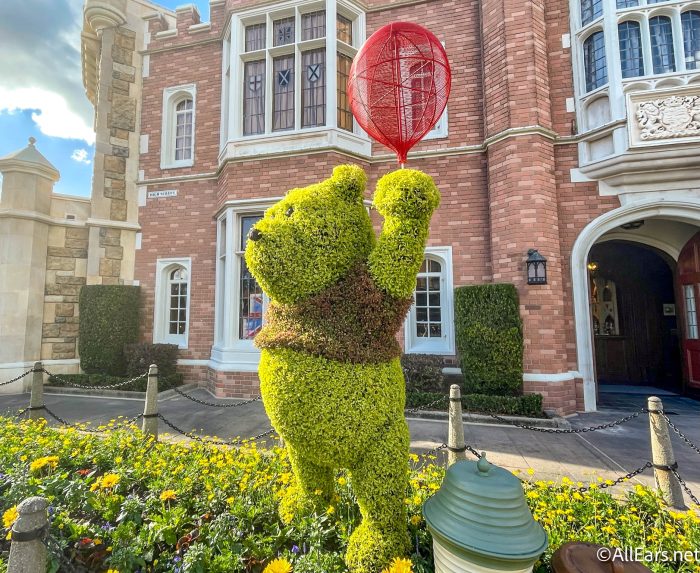 You can find character topiaries all around the park!
And, there are extra activities and entertainment that's only available during the festival. The Garden Rocks Concert Series has returned, and you can see people like the Little River Band, Simple Plan, or A Flock of Seagulls.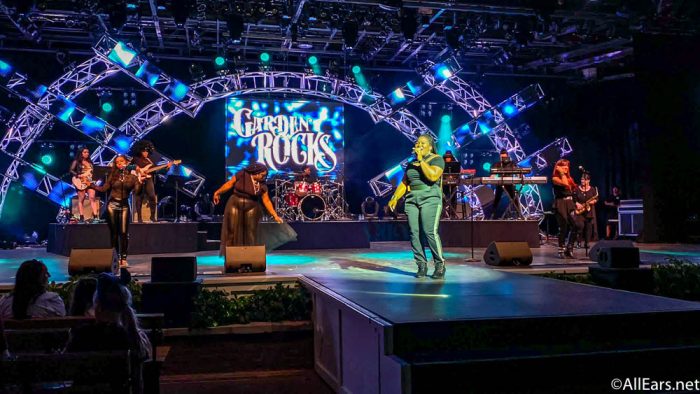 Good food and live music? Yes, please!
Other activities include things like the Garden Graze, where you can earn a delicious prize for eating all of the dishes on the list for the graze…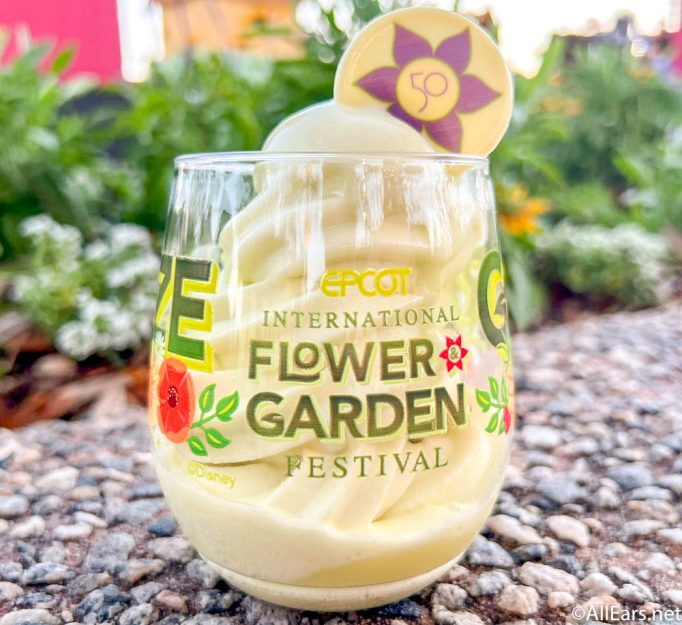 …or Spike's Pollen-Nation Exploration, which is a scavenger hunt around the park!
You can earn a prize for this activity if you find alllll of the Spike the Bees around EPCOT.
Easter
Easter also happens in the Spring, and could likely be when your Spring Break takes place! There are some fun festivities that usually happen around Disney World for Easter, like special themed food.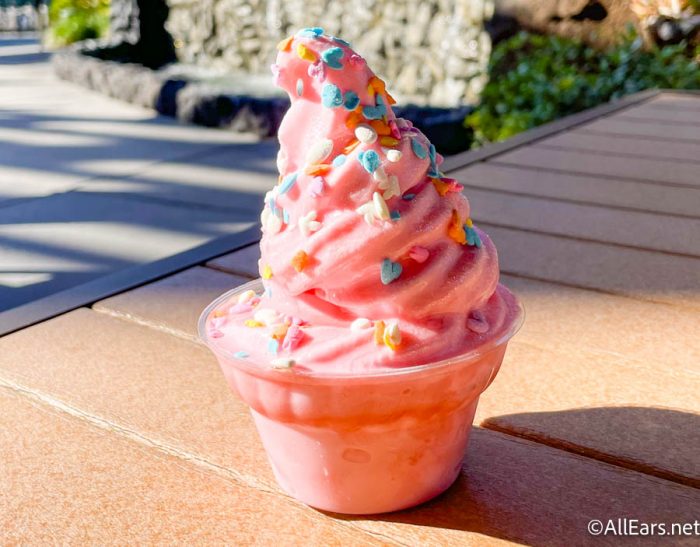 You can also see elaborately decorated chocolate eggs on display throughout the hotels!
EPCOT also usually hosts the Egg-stravaganza Easter Egg Hunt where guests have to find hidden Disney-themed Easter Eggs through the park.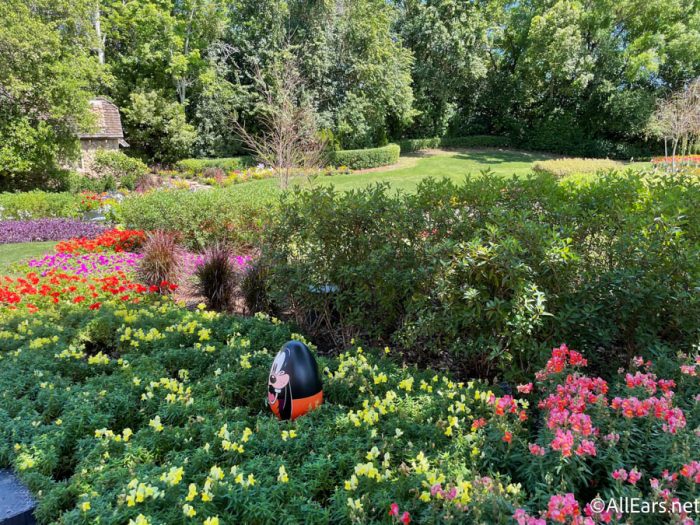 And, there is a bunch of themed merchandise, from plush…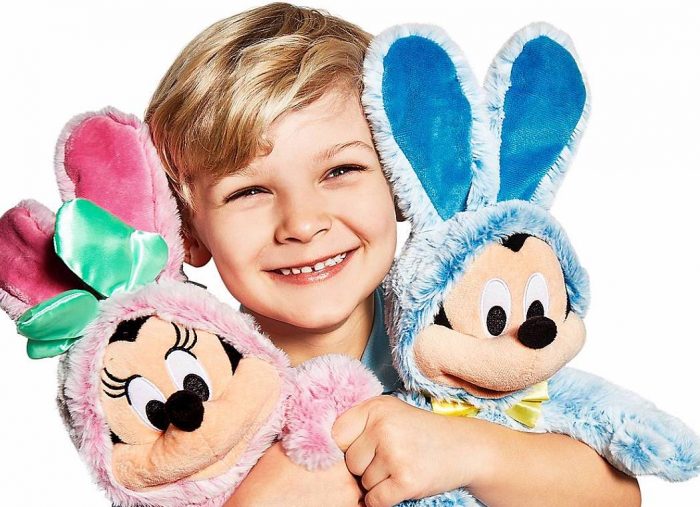 …to bath products!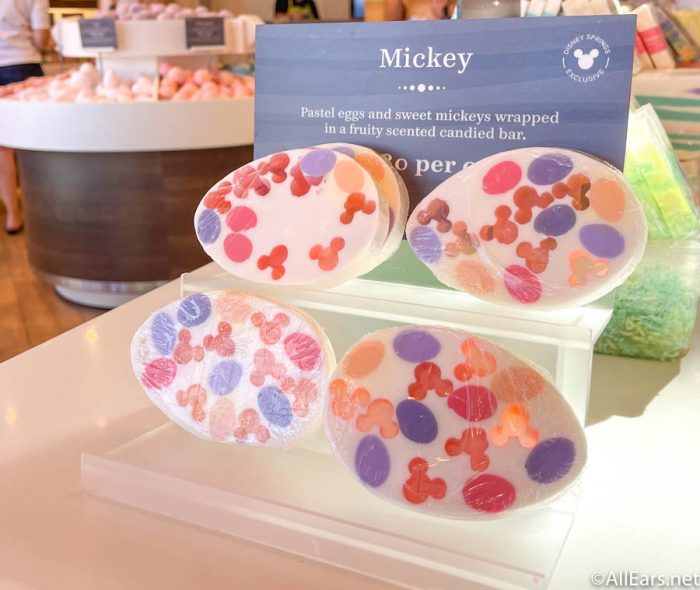 Finally, the cherry (or carrot) on top is that you can see the Easter Bunnies!
Mrs. and Mr. Bunny usually make a few appearances in Magic Kingdom around Easter, and they're always dressed in their best.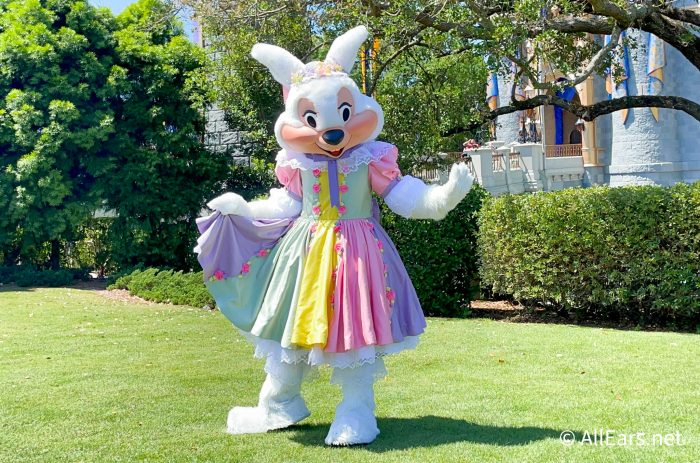 Talk about a rare character sighting!
Cons
Big Crowds
Spring Break is one of the most popular times of the year for people to visit Disney World, so it WILL be busy. This means longer lines for rides, food, transportation, and more.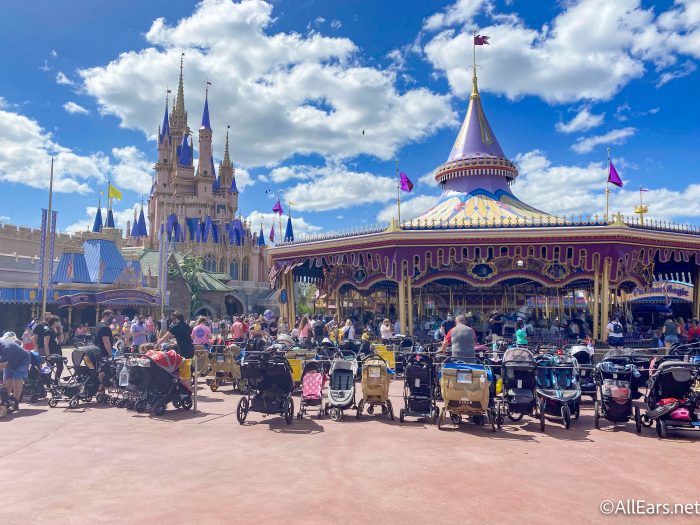 This also means that there will be more people potentially violating your personal space. The more people there are in the parks, the closer you have to be to people when you walk around or gather to watch things like fireworks.
There is also more stress in general when it comes to dealing with bigger crowds. It's way more stressful to walk around the parks making sure you don't lose your group or trying to get where you're going on time when there are more people around.
Pay-Per-Ride Surge Pricing
If there are bigger crowds and higher wait times in the parks, you might consider buying individual Lightning Lane passes in order to skip the lines of some of the most popular attractions in the parks. You can only buy 2 of these per day, and during this Spring Break season, only 4 rides are available this way — the rest are available through Genie+.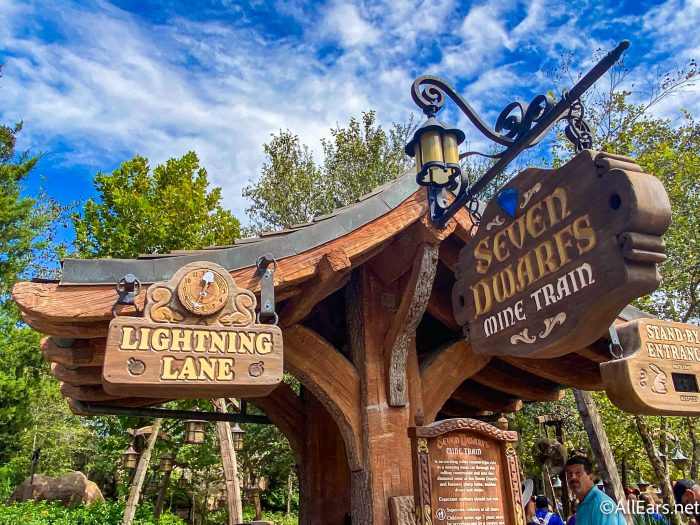 But, since there are more people in the parks, that means there is more demand for things in the parks. These pay-per-ride attractions are subject to surge pricing, so their prices go up when the parks are busy!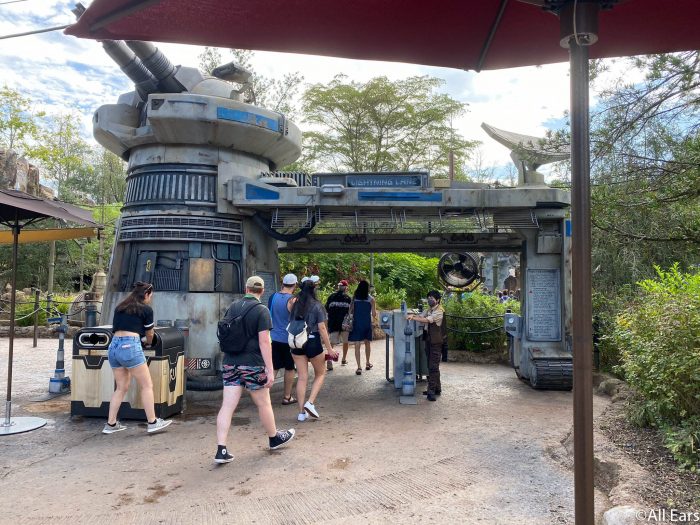 Basically, you'll have to factor this surge pricing into your budget if you plan on buying any individual Lightning Lanes.
Other Surge Pricing
It's not just Lightning Lanes that can surge in price due to demand, this also typically happens for hotels, flights, and theme park tickets. A lot of people wanting to go to the same place at the same time means Disney can raise rates, because people will pay the higher prices.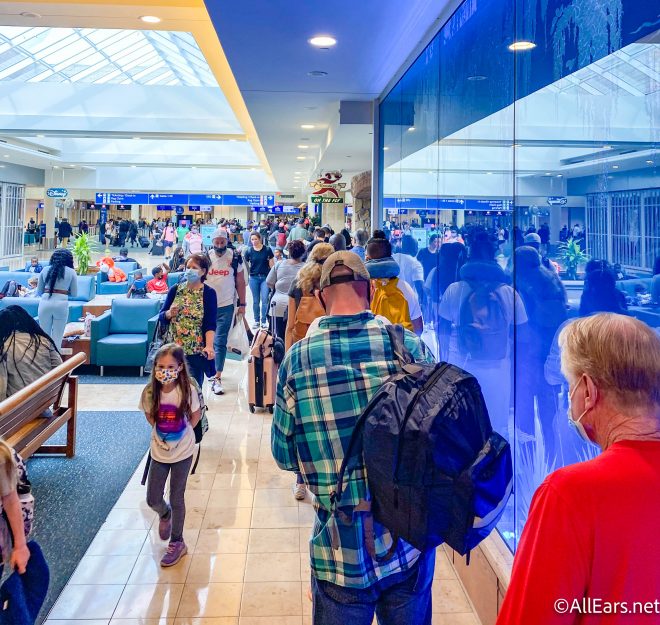 Hotels usually cost more per-night during popular times of the year at Disney World, and so do tickets. It doesn't matter if you go for 1 day or 10 days, if you're going during a popular time of the year, such as Spring Break, your park tickets will be higher than they would during the slow seasons.
Flights are also more expensive during high travel times of the year, like Spring Break and Easter. And, a major airline just cut back a lot of its flights to Orlando this year.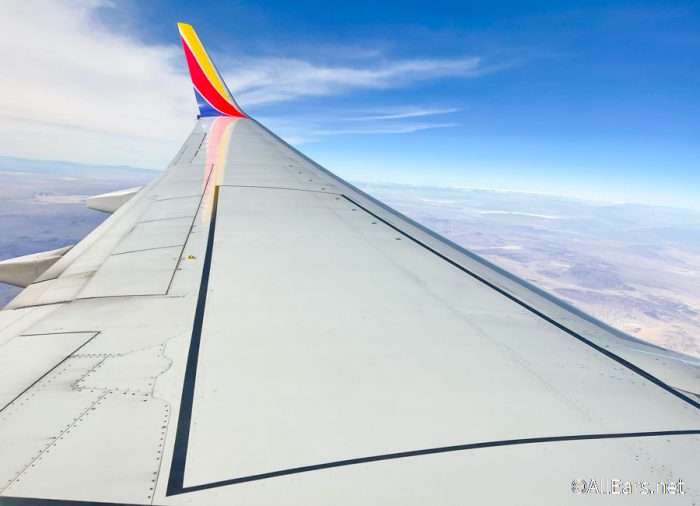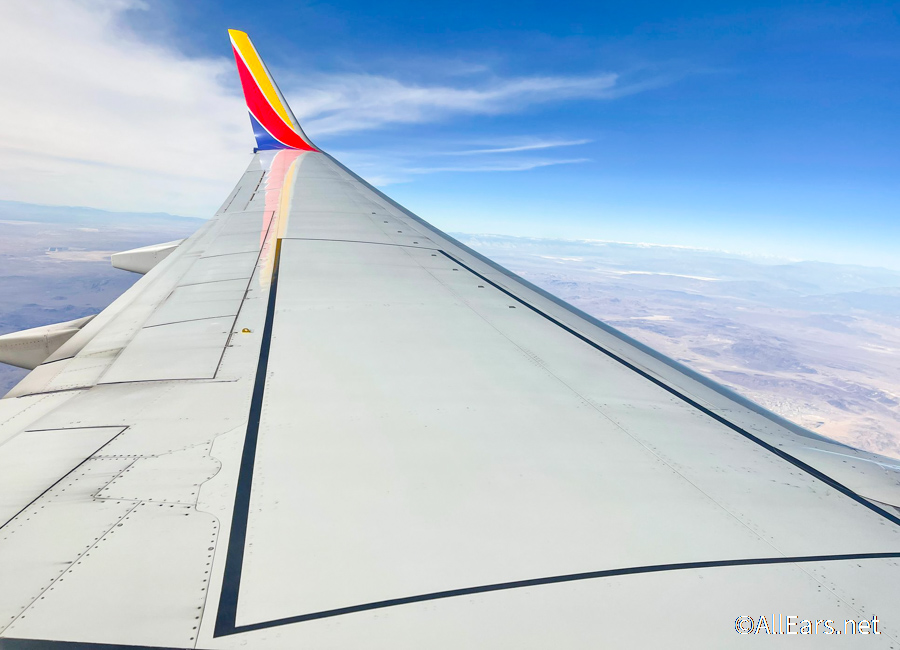 So, it will cost more in general to go to Disney World during the Spring Break season as opposed to a less crowded time of year, like mid-September.
College Kids
We're not saying that college kids are a bad thing! We just think families should keep this in mind if you want to go to Disney World for Spring Break. College students are also on Spring Break around this time of the year, and it's possible for them to go to Disney World, even if it's just for a few days!
Drinking around the world at EPCOT is a popular activity for college kids, so be aware that the park could be a bit rowdier than usual. This is especially true since there is also a food festival going on, which draws in more people.
Poppy Flower Margarita
Overall, you have to see if the pros outweigh the cons for you and your group. Is this the only time of year you can make your trip happen and you're okay with or can handle these cons? Then you probably won't regret your trip with the right amount of planning and preparation. But, if you don't want to deal with these cons, then plan for a different time of year!
Stay tuned to All Ears for more Disney World tips, tricks, and info.
Do you think going to Disney World for Spring Break is worth it? Let us know in the comments!
Click here to subscribe