It's officially here — the most crowded week of the year in Disney World.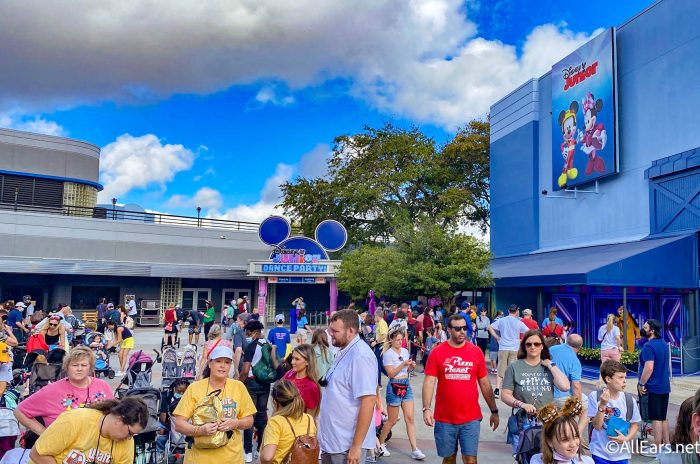 We dealt with the masses throughout Christmas week, but now, the holiday is over, New Year's Eve is fast approaching, and millions of people are out of school and off work for a few days. It's a recipe for a packed theme park. And we're taking you along with us to see what it's like!
Monday, December 27th
We're kicking things off (as you do) on a Monday! It has been two days since Christmas, so the presents are unwrapped and everyone has had time to recover from the massive feast…so they're heading to the parks. Here's what's going on:
Hollywood Studios
Starting out at Hollywood Studios, things are BUSY! We encountered quite the crowd when trying to enter the park this morning.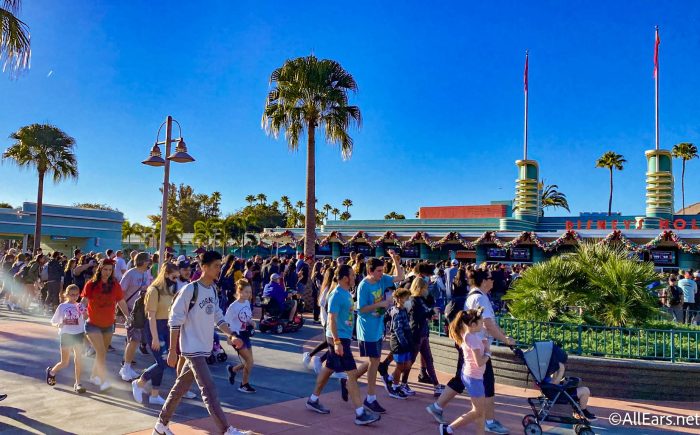 If you're coming this week, arrive extra early to get near the front of the line. And keep in mind that entering the park may take a little extra time.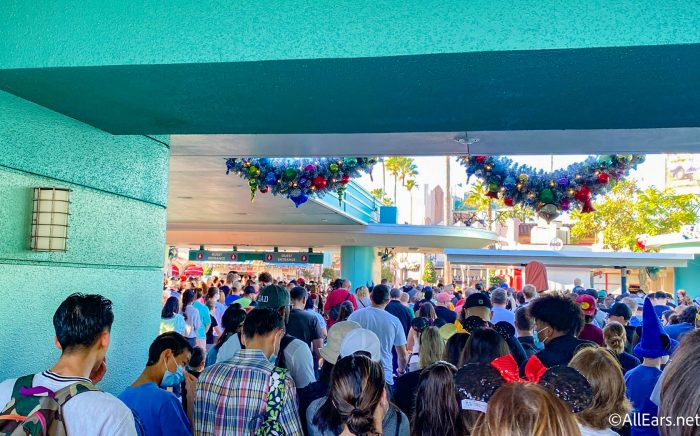 Hollywood Boulevard was basically a funnel for the crowds, but from there they started to disperse a bit.
Good Morning from Hollywood Studios! 🎥☀️ pic.twitter.com/D3IjITV3XY

— AllEars.Net (@AllEarsNet) December 27, 2021
Once you get into more wide-open spaces, it's not quite so bad!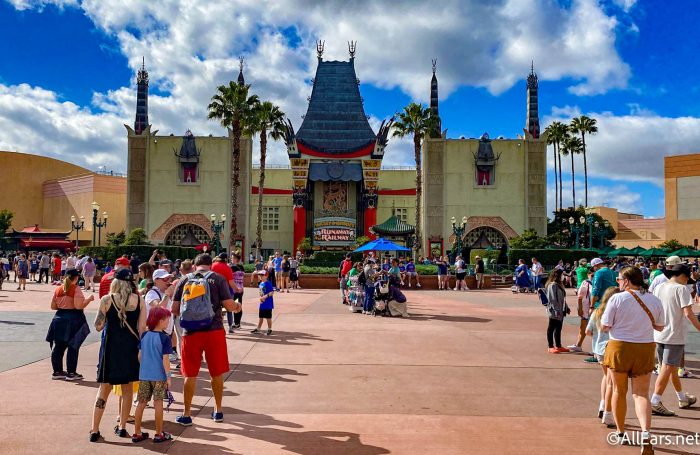 Echo Lake was a hotspot — with the Frozen Sing-Along show and the newly reopened Indiana Jones Epic Stunt Spectacular, there's a lot happening over here.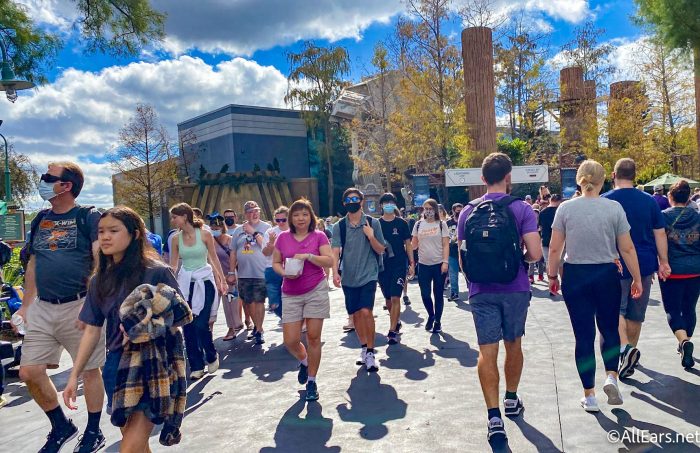 And Galaxy's Edge is always pretty popular. You'll definitely need to watch where you're going and stick with your family and friends while you're in here!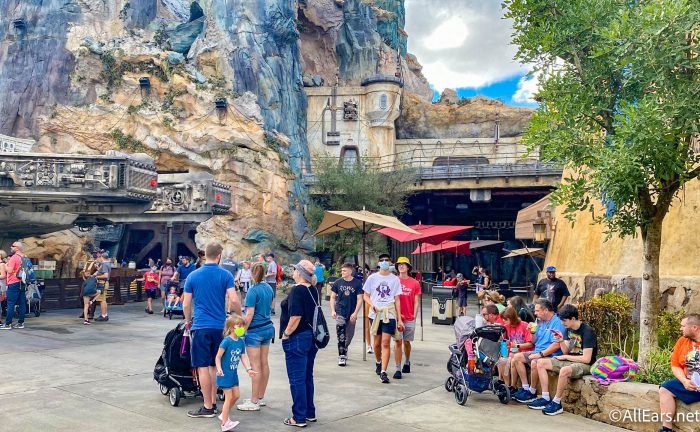 EPCOT
And over at EPCOT, things weren't much better. Even though the park opened later in the day, we encountered the same crowd levels at the gate.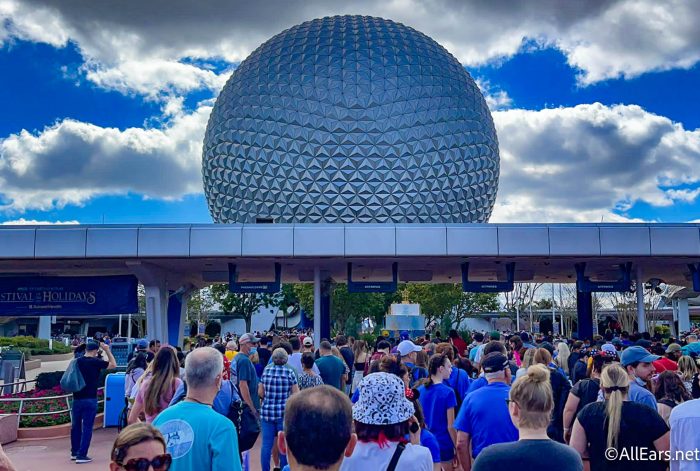 Disney Springs
And we stopped by Disney Springs today as well! There were a few lines outside of stores before things started to open, but the crowd levels were surprisingly low.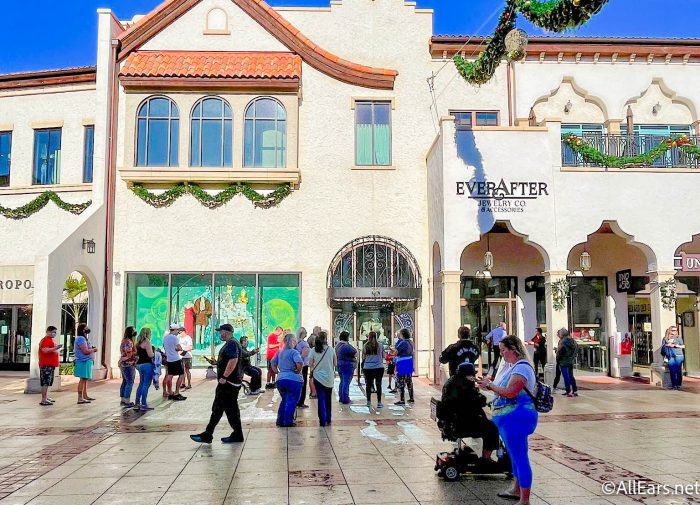 Just look how empty it is over by World of Disney!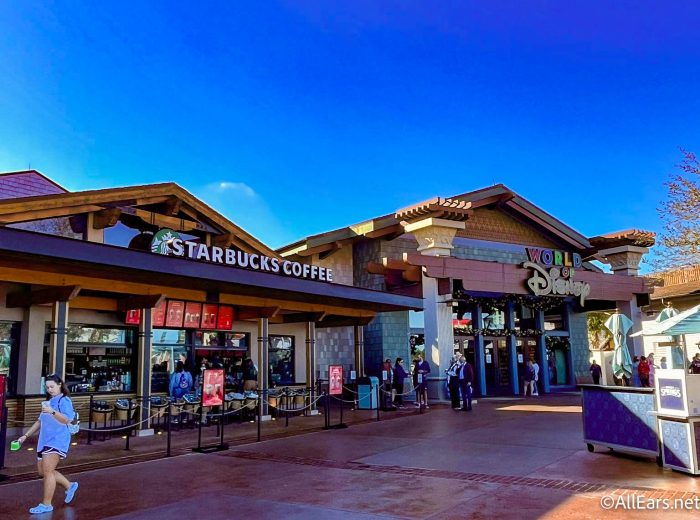 Tuesday, December 28th
Three days after Christmas and three days before New Year's Eve, Tuesday brought more crowds, with Monday's holiday rush continuing throughout Disney World.
Magic Kingdom
Heading over to Magic Kingdom in the morning, we were met with some serious lines to get into the park! Things are staying busy around Disney World.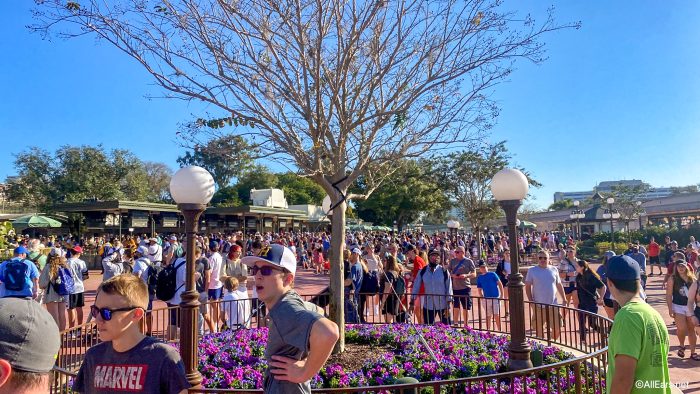 Throughout Magic Kingdom, we saw lots of people and major crowds like the ones we spotted in Adventureland…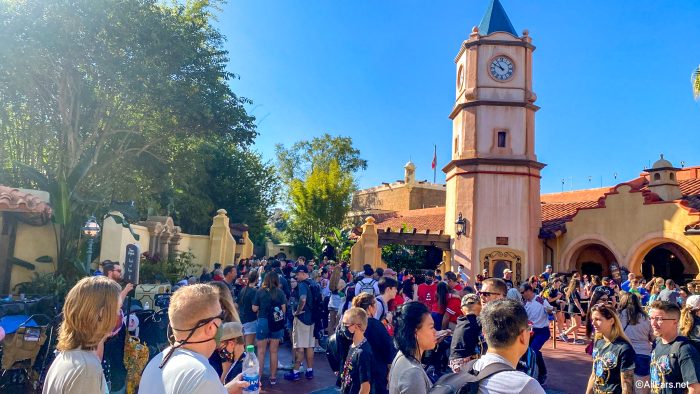 …and Tomorrowland! It continued to be busy well into the afternoon.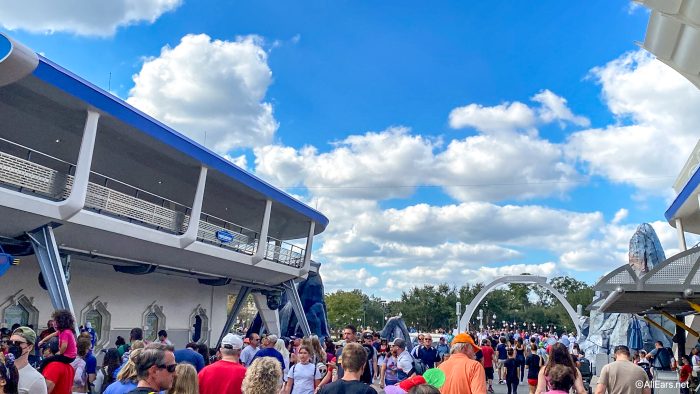 Speaking of which, here's some footage from Magic Kingdom's hub during the afternoon. As you can see, the holiday crowds were in full effect on Tuesday!
A peek at Magic Kingdom crowds this afternoon 👀 pic.twitter.com/W7WjJNPO72

— AllEars.Net (@AllEarsNet) December 28, 2021
Hollywood Studios
We hopped over to Hollywood Studios in the afternoon and although it was pretty easy to get into the park…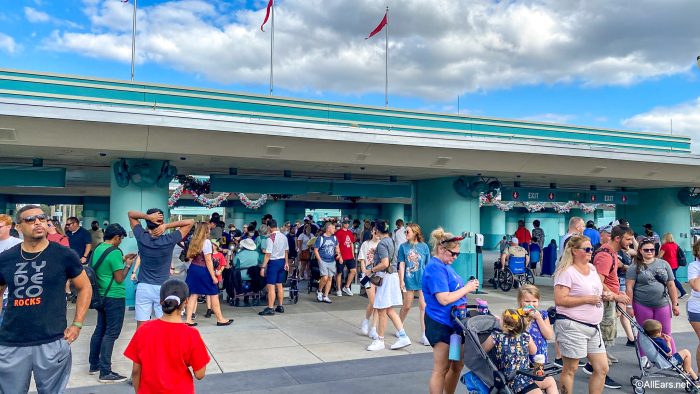 …we started to run into crowds right away! Hollywood Boulevard and Sunset Boulevard both had pretty sizeable crowds, but there was still some breathing room.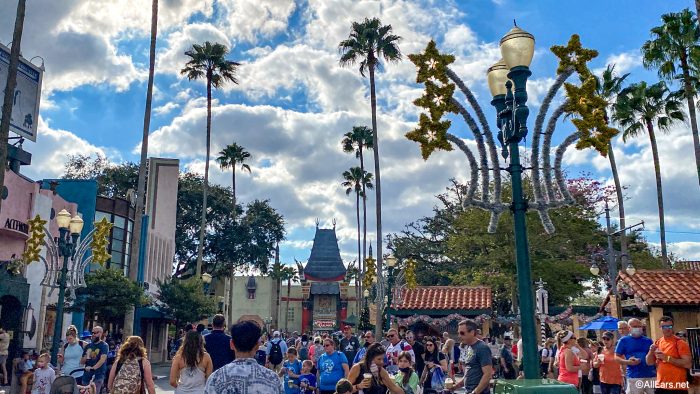 Popular areas like Toy Story Land saw crowds throughout the day, with plenty of people trying to hit up attractions like Slinky Dog Dash and Toy Story Mania.
Star Wars: Galaxy's Edge, as usual, had major crowds! Pinch points like the marketplace area were especially crowded, with plenty of people doing some post-Christmas shopping.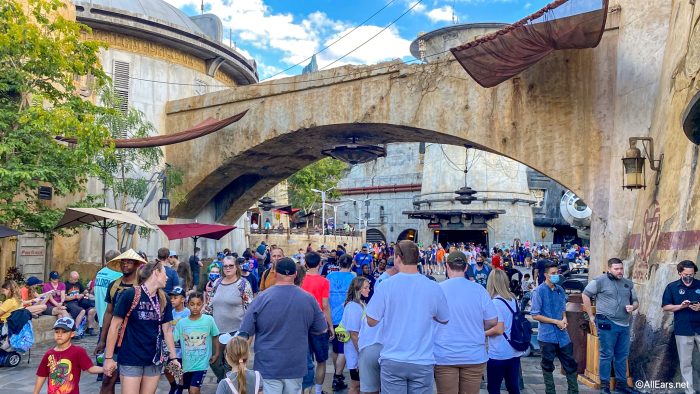 During the afternoon, there were some significant crowds, but things were still moving and grooving in terms of foot traffic.
Checking out Hollywood Studios afternoon crowds 🎥 pic.twitter.com/cATMVu8XWA

— AllEars.Net (@AllEarsNet) December 28, 2021
Disney Springs
Things started to pick up a little bit more at Disney Springs on Tuesday, with somewhat larger crowds at the shopping and dining district. Still, it wasn't anything too crazy in terms of crowds at Disney Springs.
Wednesday, December 29th
The next day looked like more of the same when it comes to holiday crowds!
Magic Kingdom
Magic Kingdom was pretty busy on Wednesday!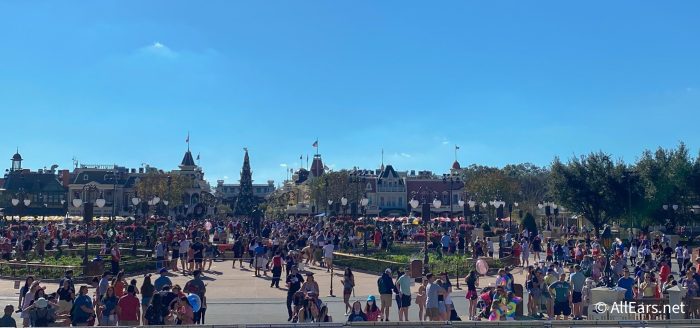 The lines for popular rides like Big Thunder Mountain Railroad got pretty long!
Tomorrowland, which has a couple of notorious pinch spots, was noticeably busy.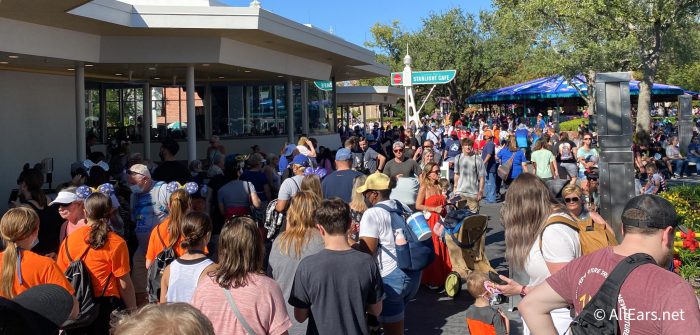 EPCOT
Crowds were out in full force at EPCOT, too!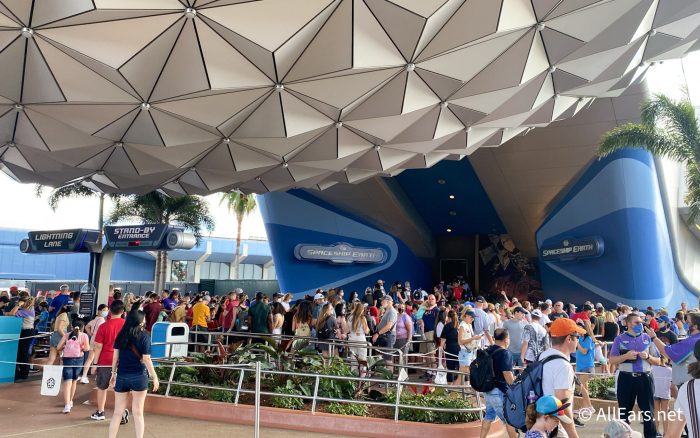 Both the front half of the park as well as World Showcase looked pretty busy!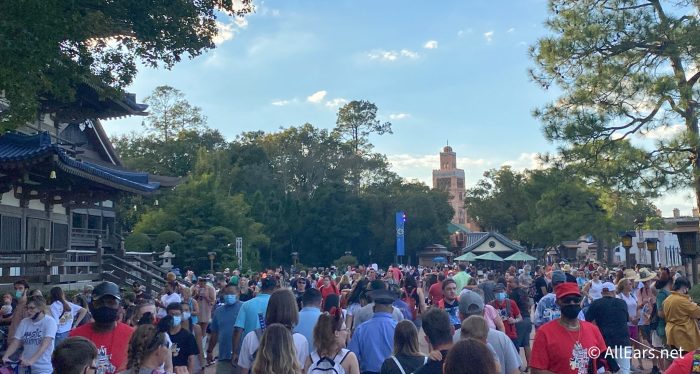 As you walked through World Showcase, it seems like there were very few areas where the crowds would thin out.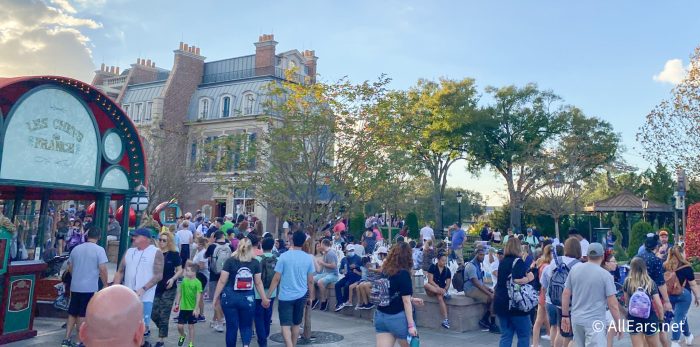 Hollywood Studios
Despite the long wait times posted, Toy Story Land in Disney's Hollywood Studios didn't look that bad! We actually had a bit of elbow room walking through the area on December 29th.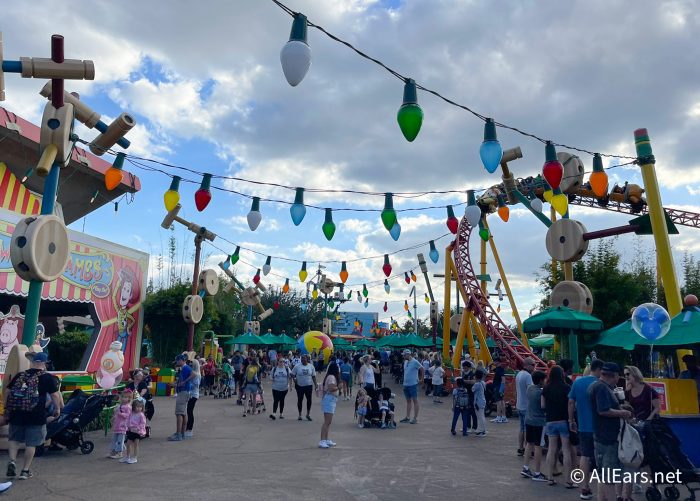 Here's a look at the crowd situation closer to the entrance of the park:
Current crowd levels at Disney's Hollywood Studios pic.twitter.com/tN4FFNfM8M

— AllEars.Net (@AllEarsNet) December 29, 2021
Animal Kingdom
Disney's Animal Kingdom was also crowded on December 29th. Many guests chose to start their day here!
Good morning from Animal Kingdom! 🦕🐆🦓🐊🦒 pic.twitter.com/HZGwpIcO7i

— AllEars.Net (@AllEarsNet) December 29, 2021
The crowds continued throughout the park, including Africa: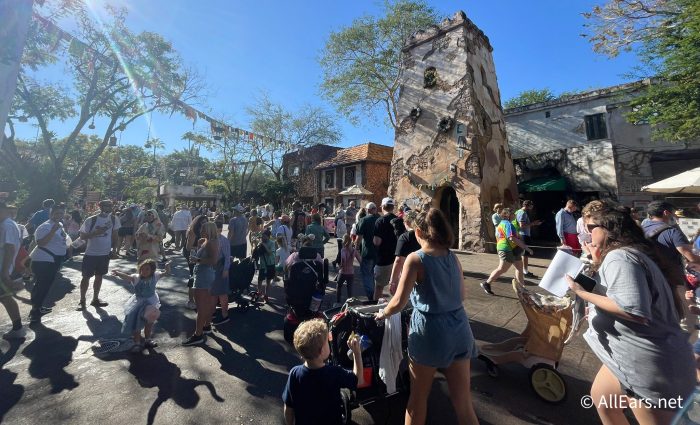 It seems like no one park was safe from the increased holiday foot traffic!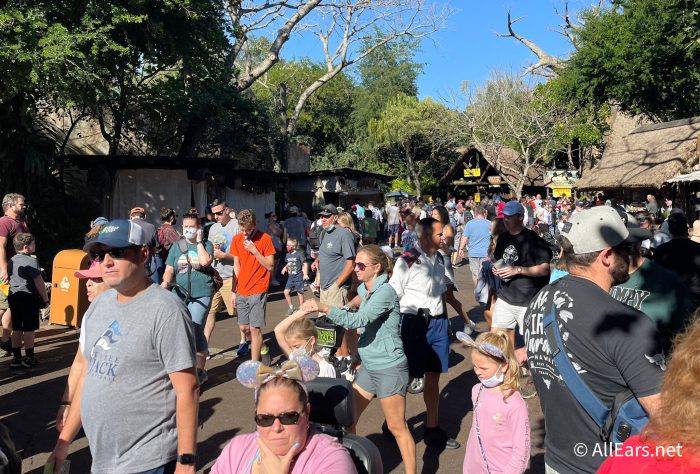 We'll keep updating this post throughout the week to let you know how things are going, so stay tuned to AllEars.
Which crowds surprised you the most? Tell us in the comments!