Genie+ Tips for Busy Days in Disney World and Disneyland
Are you planning a trip to Disney World or Disneyland during a busy time of year? Besides securing all your hotel and dining reservations, you might be wondering whether it will be worth paying for Disney's two new paid services to skip the line at select attractions — Genie+ and Individual Attraction Selection (or pay-per-ride).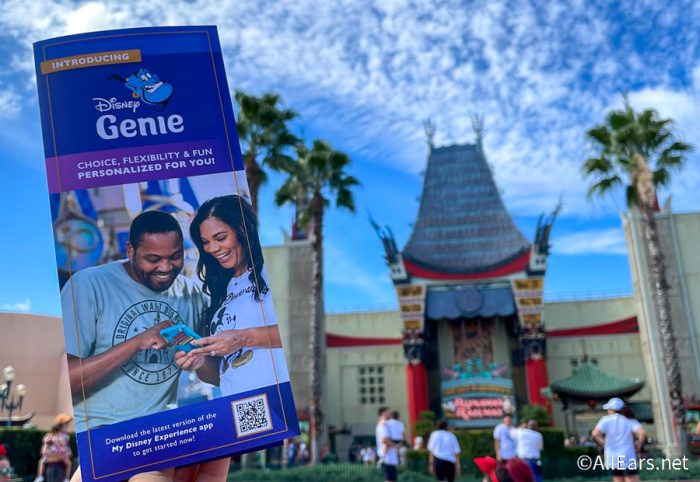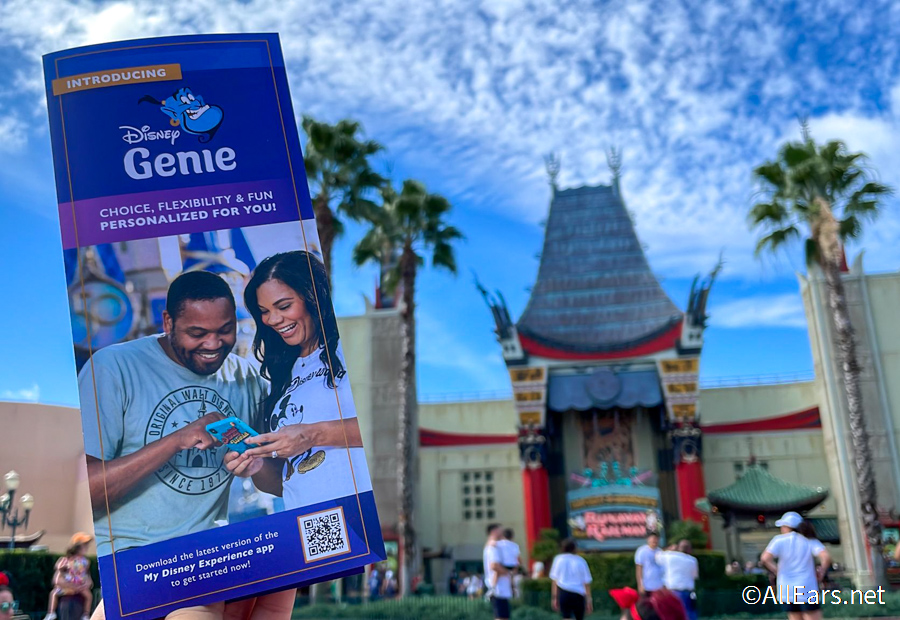 Well, you've come to the right place! These paid services can help you maximize your time in the parks during the most crowded days of the year, but you'll need to know how to use them to get the most out of them throughout your day. So, here are our TOP tips!
As a quick refresher, Disney Genie+ and Individual Attraction Selections are part of the new Disney Genie service that rolled out in both Disney World and Disneyland in Fall 2021.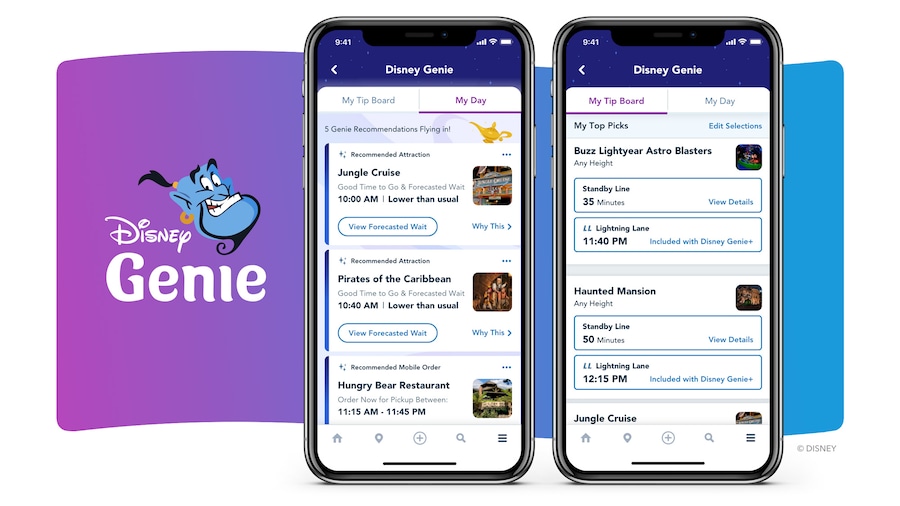 In Disney World, Genie+ costs $15 per person, per day and provides guests with access to Lightning Lanes at over 40 different attractions throughout all four parks. Plus, it comes with PhotoPass AR filters that can be accessed for 45 days after your purchase.
In Disneyland, Genie+ costs $20 per person, per day and includes about 20 attractions across both parks. And, while PhotoPass AR filters are not included, Disneyland guests receive unlimited PhotoPass downloads from the day of their purchase.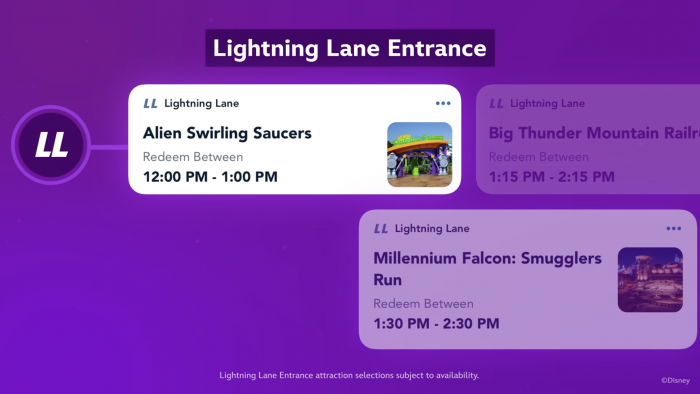 Unlike the former FastPass+ service, guests cannot begin making Genie+ reservations until 7AM on the day of their visit to Disney World. And, they can only make one at a time (unless the return window is more than 2 hours away from when you book the reservation). So, you'll want to think of it more as the paper FastPass program where you could only hold a return window for one ride at a time and could only get a FastPass for another attraction after you've used the one you had.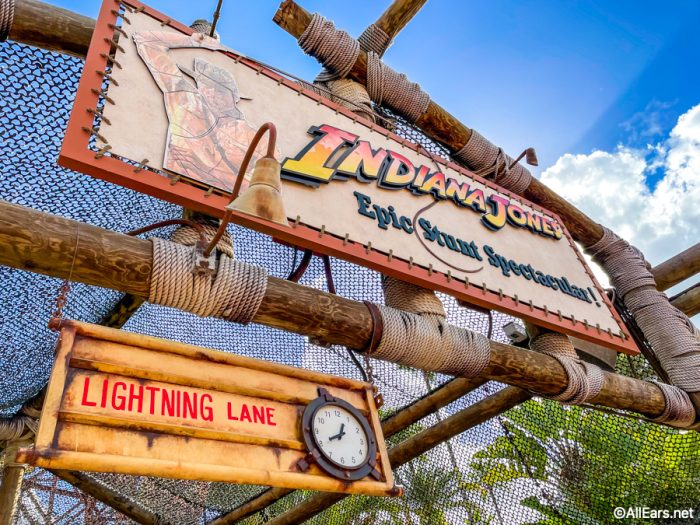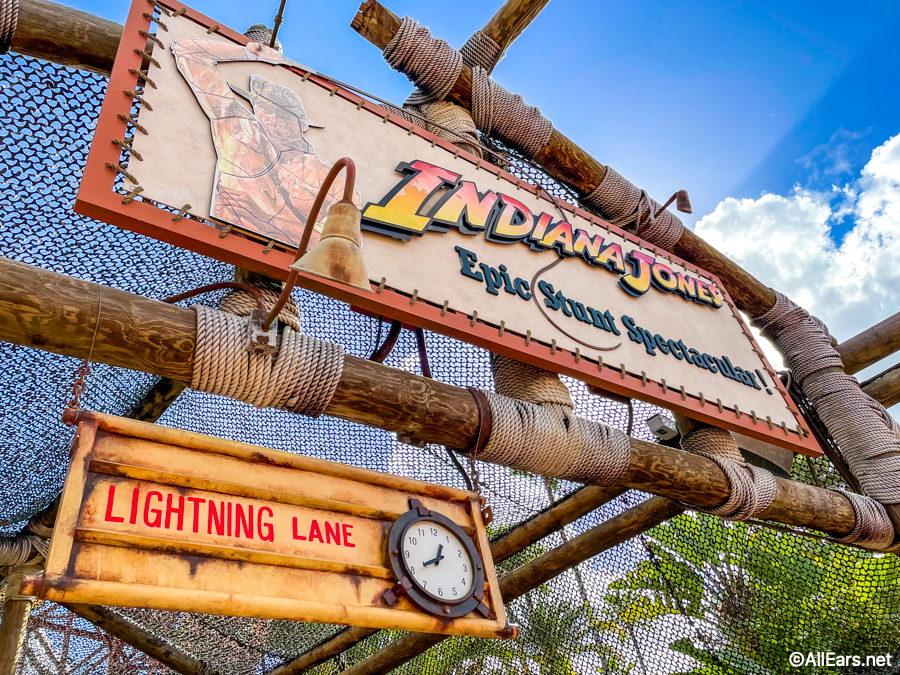 Individual Attraction Selections (pay-per-ride) are then a separate cost from Genie+ in both Disneyland and Disney World, with prices varying based on the park, attraction, and date (more on this later). It's important to remember that guests do not need to purchase Genie+ to buy access to Lightning Lanes at these pay-per-ride attractions, but they are not included as part of Genie+.
Disney World hotel guests have a bit more of an advantage in securing Individual Attraction Selection Lightning Lane return windows, as they can make their selections as early as 7AM on the day of their visit. However, all other guests must wait until the park opens to make their selections. Note that each guest can only hold two pay-per-ride reservations per day.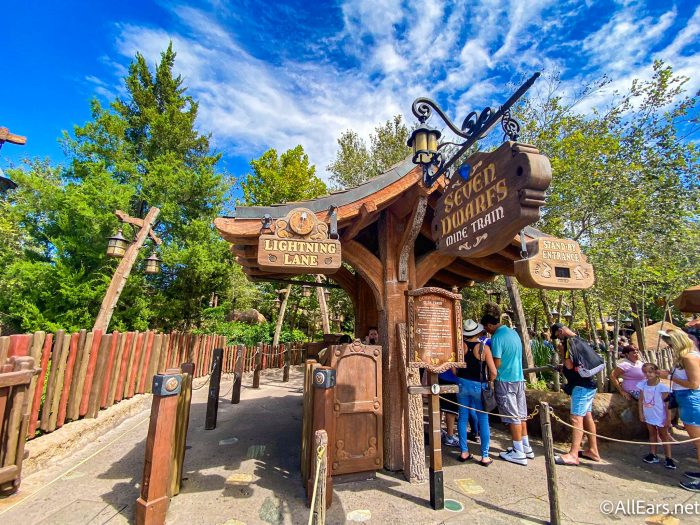 Disneyland selection times are a bit different, with all guests able to make their first Genie+ and/or Individual Attraction Selection when they first enter the park.
General Tips for Using Genie+ on Busy Days
Link Your Party in Your My Disney Experience Account Before You Arrive
If you're planning to purchase Genie+ or Individual Attraction Selections for more than just yourself during your trip, you'll want to be sure that everyone in your party is linked to your My Disney Experience account before your trip.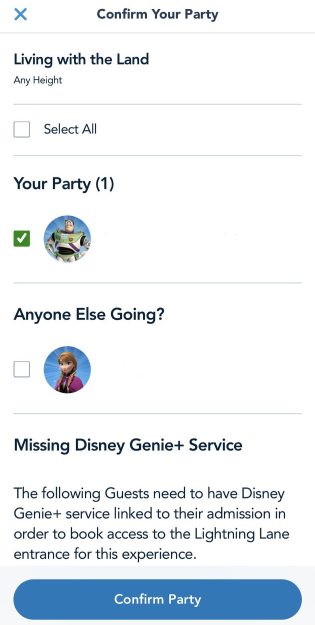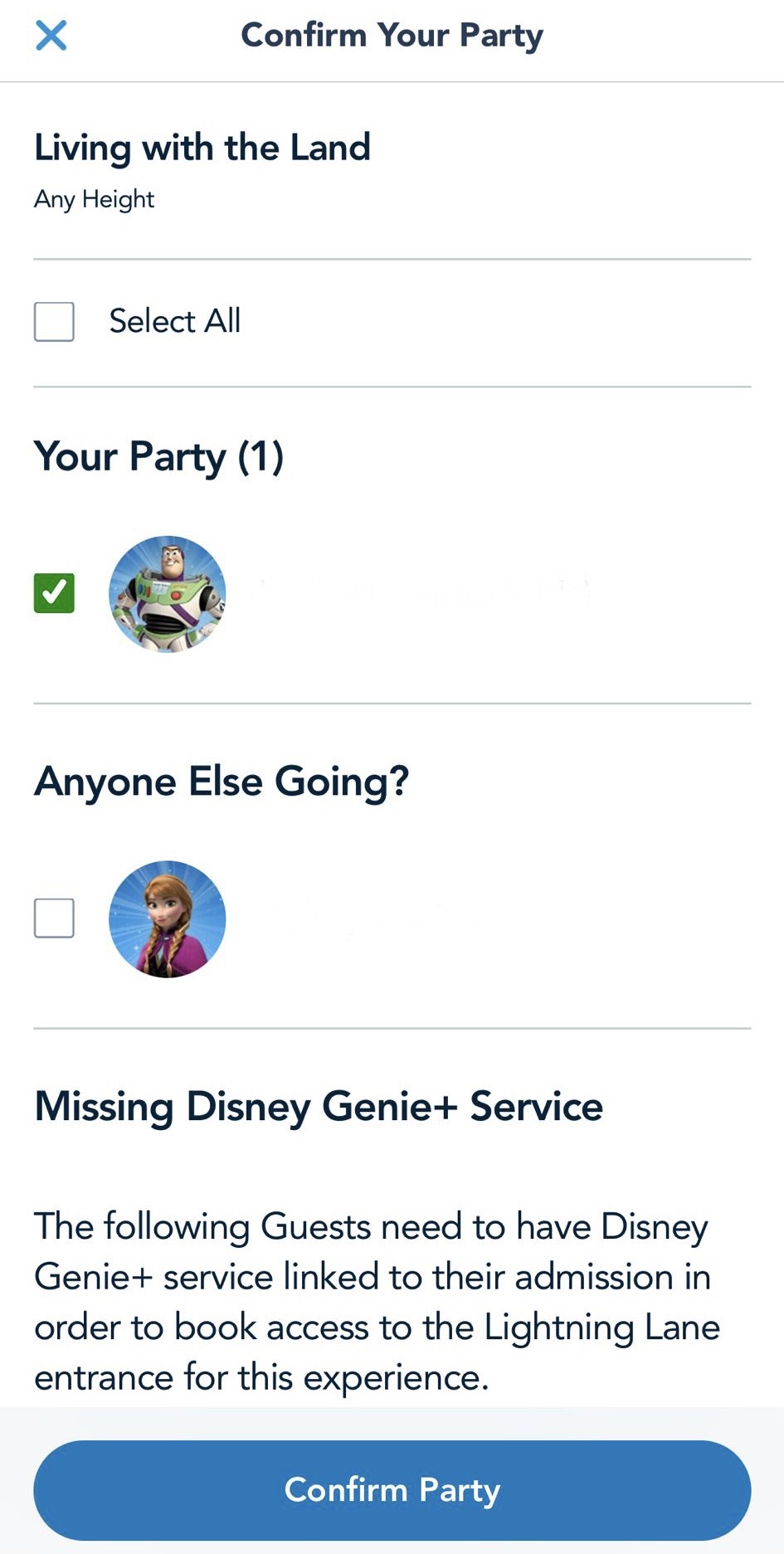 This will ensure that you can make Lightning Lane selections through the My Disney Experience app or Disneyland app for the entire party, meaning that you'll all get to ride at the same time.
Make Your Lightning Lane Selections Early
As we mentioned earlier, Genie+ Lightning Lane selections can be made beginning at 7AM for guests in Disney World and when first entering the park in Disneyland. And, during the busiest times of the year, you're going to want to be sure that you're on your phone as soon as the window opens.
Lightning Lane return windows tend to go FAST during these busy seasons, so you could end up wasting a lot of time (and money) waiting around for a late return time if you're not making your selections bright and early with everyone else.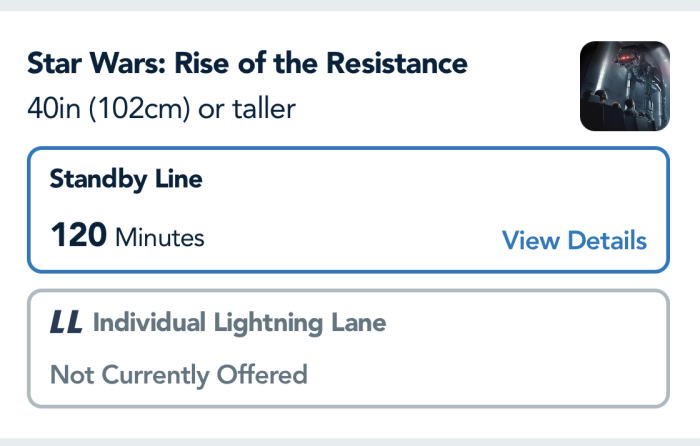 We've also been seeing Individual Attraction Selections sell out for the day within the first few hours of being released when crowds are high. So, be sure to take advantage of your early booking window in Disney World if you're staying at a Disney hotel or be ready to act right when they open up for all other guests.
Prioritize Your Lightning Lane Selections
Speaking of making Lightning Lane selections, it's important to prioritize which attractions you want to ride most and reserve those first, even if it means that you won't be able to ride until 5PM that evening.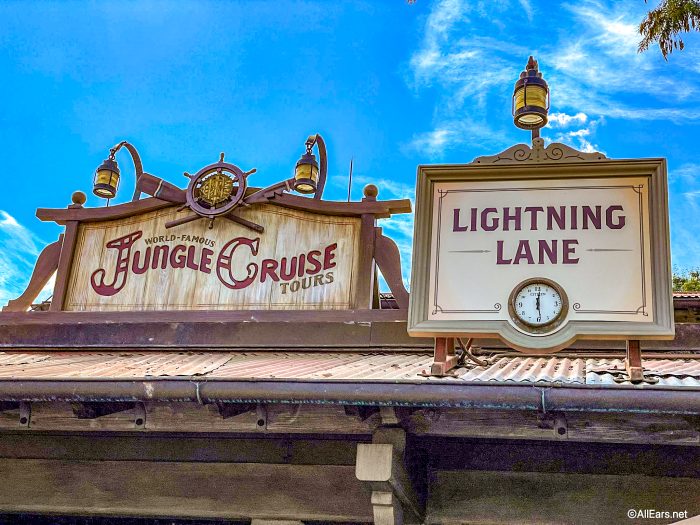 Lightning Lane reservations go quicker during busy times, so purchasing Genie+ doesn't necessarily mean that you'll get to ride everything. Instead, you'll need to decide which attractions are most important to you and focus on getting Lightning Lane reservations for those first.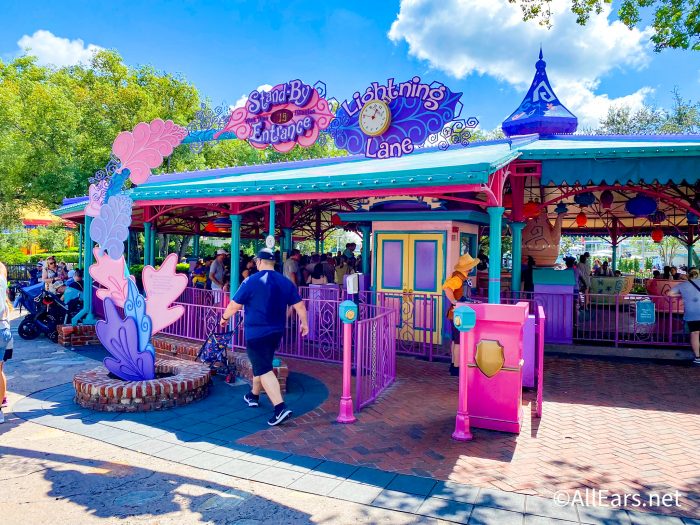 And, it's not just the rides that you think will book up quickly like Slinky Dog Dash, Jungle Cruise, or Peter Pan's Flight. Because inventory is low, we've noticed that Lightning Lane windows book up for even the less popular rides earlier in the day.
Refresh the My Disney Experience App Often
Through Genie+, guests can cancel and modify their Lightning Lane selections throughout the day, so availability is constantly changing by the second. So, if you're willing to spend some extra time on your phone, you could end up securing better return windows and ultimately riding more.
Take Advantage of Other Disney World Hotel Guest Perks
With no guarantees that you'll be able to ride every attraction that is part of Genie+ even if you purchase it, you can maximize your ability to ride all of Disney World's most popular rides by taking advantage of other perks!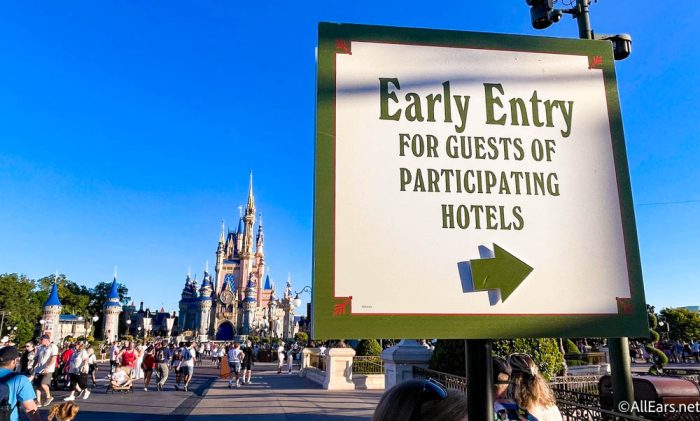 Currently, all Disney World hotel guests have access to Early Theme Park Entry, providing them with an extra 30 minutes in the park before it opens. This can be a great time to hop in the standby line for one of the more popular attractions, enabling you to select a Lightning Lane for another ride later in the day and ride more attractions.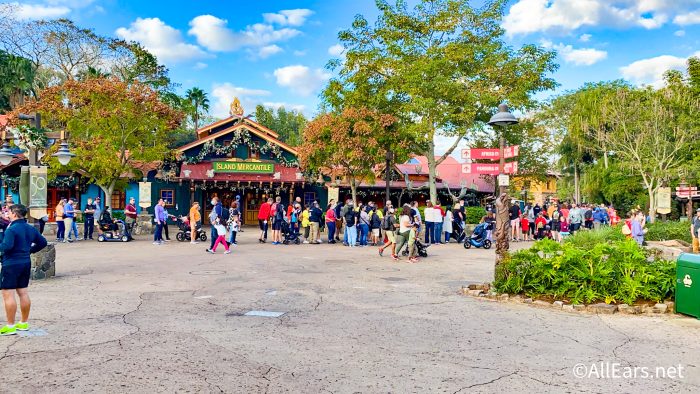 Additionally, guests staying at Disney World Deluxe Resorts and Villas can take advantage of Extended Evening Hours, providing them with an extra two hours in select parks on select dates. So far we've seen these scheduled in Magic Kingdom and EPCOT, and Disney's Hollywood Studios and the crowds are minimal, giving you plenty of opportunities to ride popular attractions without much of a wait.
Pay-Per-Ride Pricing Changes
When Disney first announced its list of Individual Attraction Selections, they shared that the cost of each ride would vary based on park, ride, and date. And, we've already seen this in action with prices increasing on select attractions in both Disney World and Disneyland during the weekends and holidays.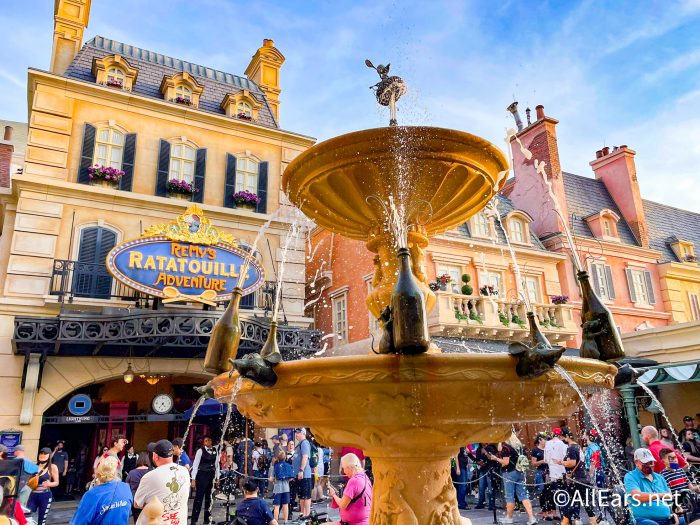 See below for a breakdown of the pricing we've seen so far to help plan ahead in your budget (NOTE: Not all of these attractions are currently Individual Attraction Selections).
Weekday Pricing
Magic Kingdom
EPCOT
Disney's Hollywood Studios
Disney's Animal Kingdom
Disneyland Park
Disney California Adventure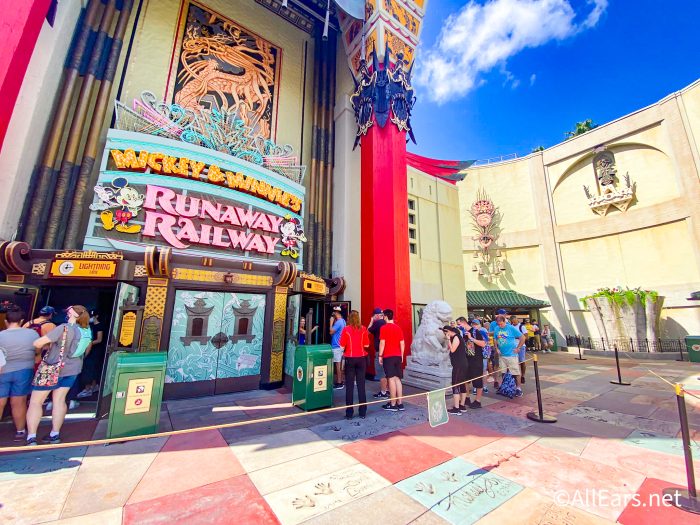 Weekend Pricing
Magic Kingdom
EPCOT
Disney's Hollywood Studios
Disney's Animal Kingdom
Disneyland Park
Disney California Adventure
Holiday Pricing
Disneyland Park
Disney California Adventure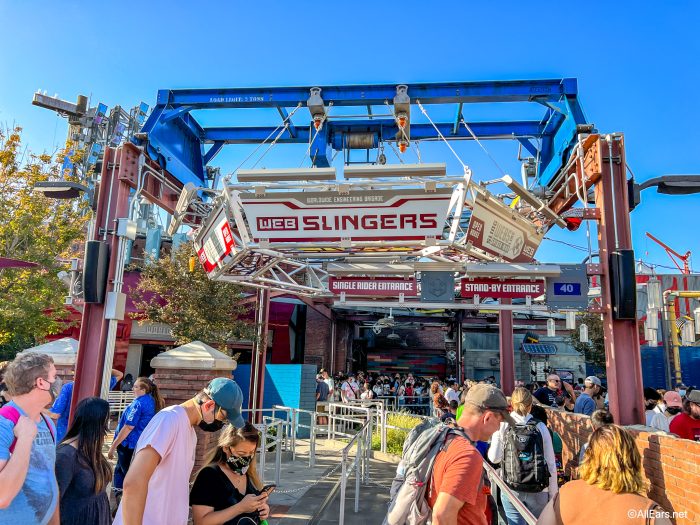 The #1 Genie+ Tip That We Swear By
So, there are a lot of things to keep in mind if you're thinking about purchasing Genie+ or Individual Attraction Selections when you're visiting Disney World and Disneyland during holidays and crowded seasons. But, if we had to boil all of our tips and tricks down to ONE secret to mastering the services it's do your research BEFORE you go on vacation.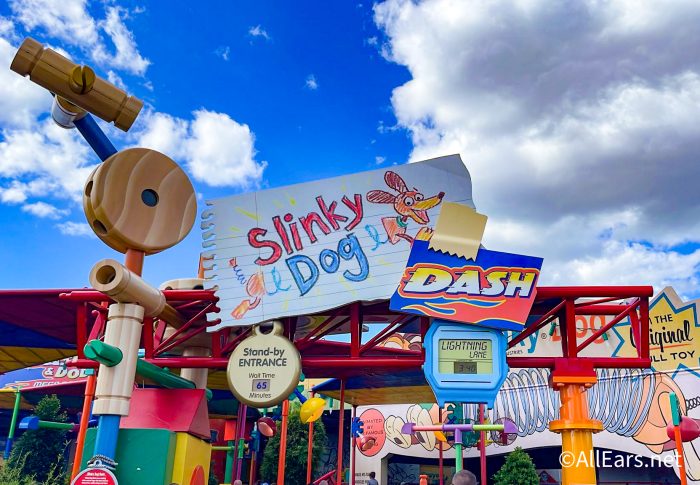 Much like when FastPass+ was first introduced, there's a whole lot to learn and Genie+ can be…well…confusing! That's why we've been in the parks testing it out and bringing you all the need-to-know tips, tricks, and updates. So, if you're planning your next Disney trip, be sure to check out our posts below:
And, as always, stay tuned to AllEars for more Disney tips, tricks, and updates!
Click here to subscribe