Rise of the Resistance — WDW
Disney's Hollywood Studios' Star Wars: Galaxy's Edge features two headliner attractions. The first opened with the land on August 29, 2019. Millennium Falcon: Smugglers Run was a fun simulator with an astounding, 101-foot "hunk of junk" parked out front.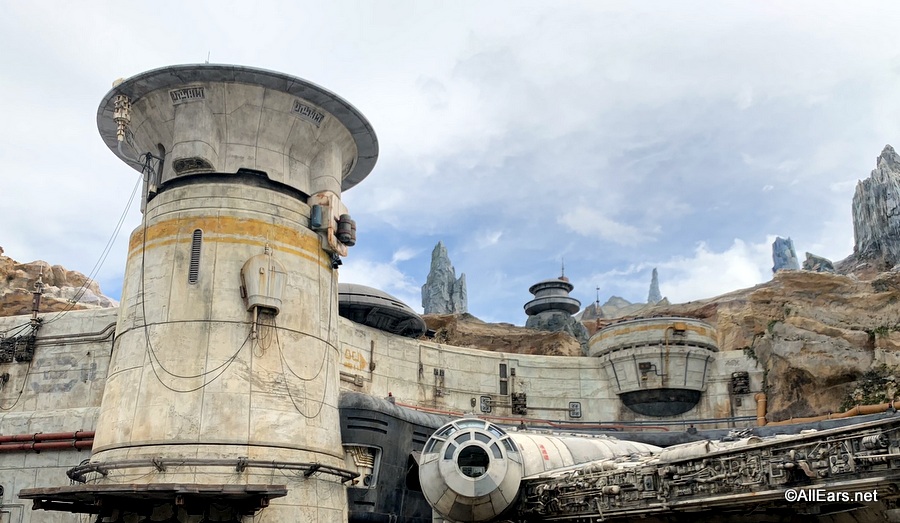 But while Millennium Falcon was a ton of fun (and we all vied to be the Pilot!), the land's ground-breaking attraction opened in phase two. Star Wars: Rise of the Resistance was billed by Disney as an innovative, epic ride that combined multiple ride technologies in a never-before-seen way. And boy, did it deliver!
We aren't going to get into the details here, but suffice to say, there are many jaw-dropping moments in the 15+-minute-long ride.
Let's review some logistics.
Riders must be 40″ or taller to ride Rise of the Resistance.
Wheelchair and EVC users will need to transfer.
Kids 7 and under who meet the 40″ height requirement will need to ride with someone 14 or older.
Very slight spoiler alert!
Rise of the Resistance incorporates a trackless ride vehicle and some walking. Scenes are intense and may be frightening for young children. The ride uses about twenty seconds of active simulators like Star Tours and Millennium Falcon, and additional sequences do use large screens with lots of movement (think: starships flying through space) that could trigger some motion sickness in those prone to it. There is a short (1-2 second) drop at the end of the ride.