Disney World's 50th Anniversary celebrations have begun, which means that there are TWO all-new perks for guests staying at Disney World Resort hotels!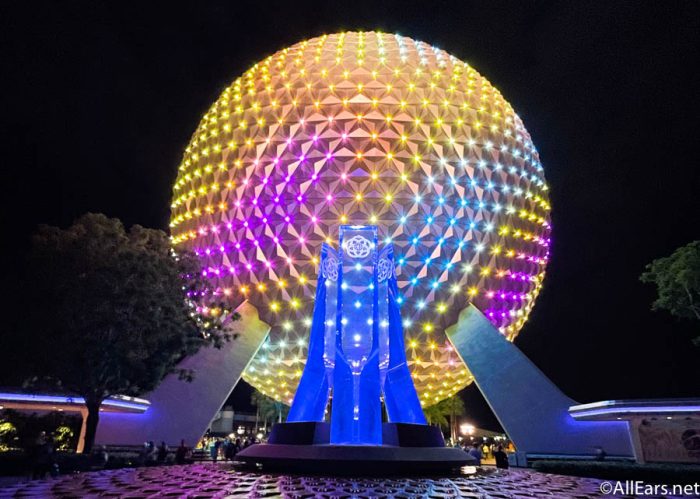 While Extra Magic Hours were discontinued earlier this year, they have been replaced with Early Theme Park Entry and Extended Evening Hours. And, while we've already shared some details on how Early Theme Park Entry works for all Disney World hotel guests each morning, we're now bringing you a look at what to expect if you're taking advantage of Extended Evening Hours!
Before we take you along with us into EPCOT for Extended Evening Hours, let's first cover the basics of what this new perk is!
Extended Evening Hours can be closely compared to Extra Magic Hours in that it provides guests with an additional 2 hours in select parks on select dates. This means that you won't be able to take advantage of this every day and will need to check Disney's website before making your plans.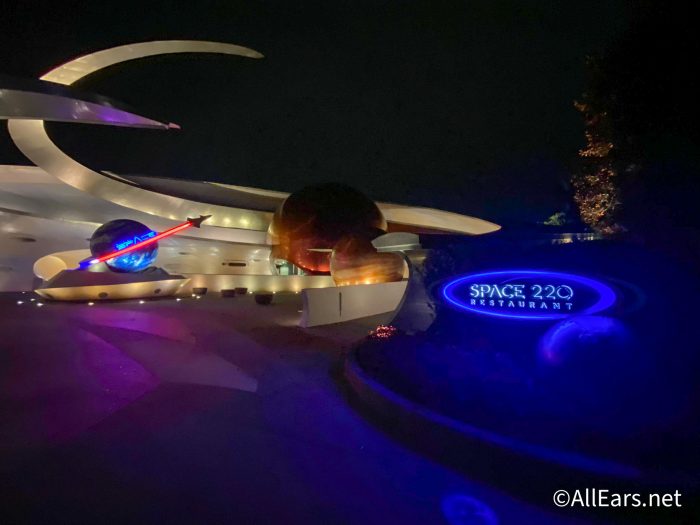 But, the biggest thing to note about Extended Evening Hours is that it only is available to guests staying at Disney Deluxe Resorts and Deluxe Villas. So, instead of just being able to take advantage of the 30 extra minutes of park entry in the morning with Early Theme Park Entry (which is available to all Disney hotel guests), you'll get even more time in select parks!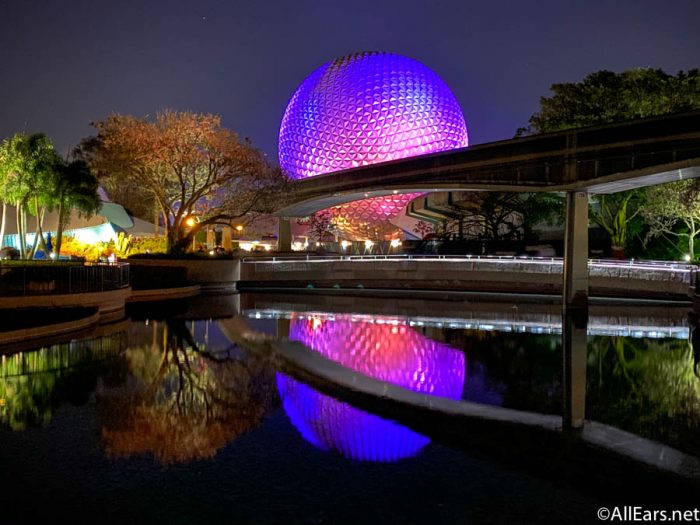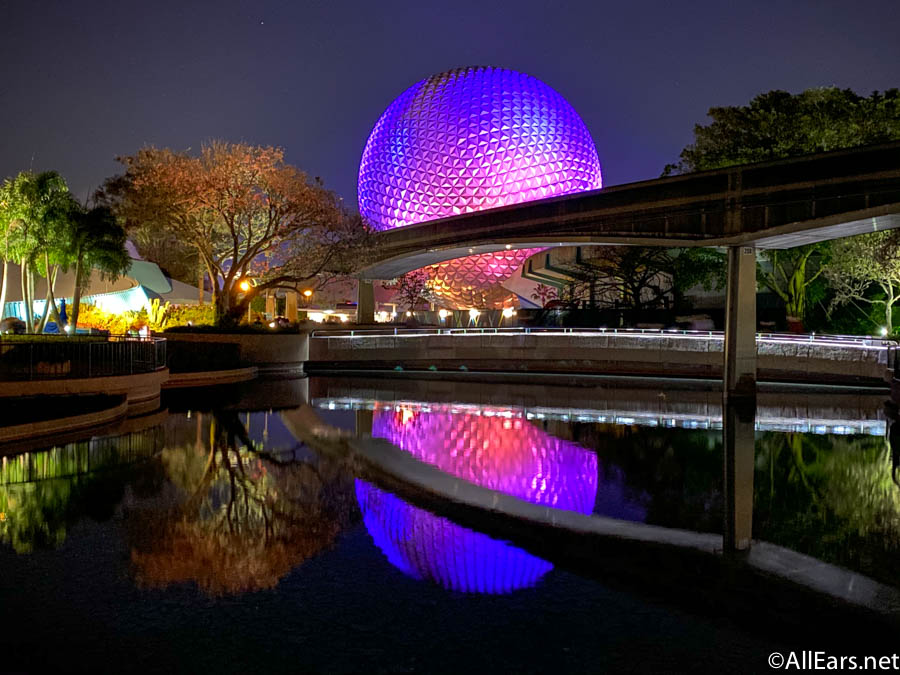 And, now that we've covered the basics, let's head on into the park!
Entrance
Before you even get to the entrance of the park with Extended Evening Hours, you'll want to ensure that you have both valid park admission and a Park Pass Reservation for the same park on that same day. Disney will allow guests who have purchased a Park Hopper ticket or Annual Pass (so long as the park isn't blocked out for the day) to enter, you'll just need to be sure that you've already scanned into the park that you had a Park Pass Reservation for that day.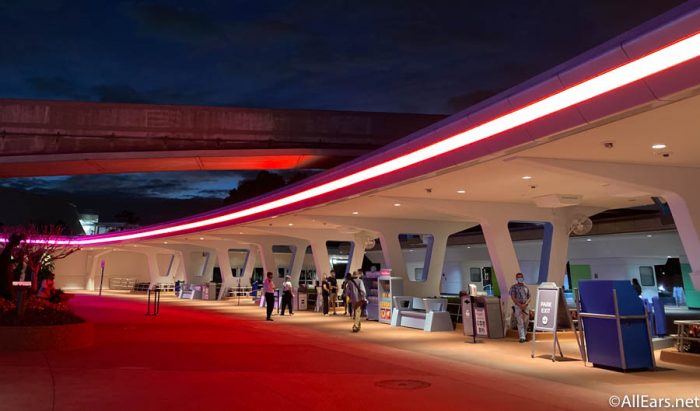 If you're just arriving at the park at the time that Extended Evening Hours are beginning, Cast Members will scan your ticket to check that you have a valid Park Pass Reservation that meets the requirements that we've listed above. And, if you do, you'll be allowed into the park!
And, those who are already in the park for the day when the hours begin will need to have their ticket scanned at each ride entrance to confirm that you have a valid resort stay booked. So, plan to have your MagicBand, MagicMobile, or Key To The World Card at the ready.
Crowds
Now, there are a total of 8 Disney Deluxe Resorts and 12 Disney Deluxe Villas, so as you might imagine, the crowds during these extra hours can be pretty sparse! When we visited EPCOT for Extended Evening Hours, we found that the most crowded area was actually near the entrance as guests left the park after Harmonious concluded.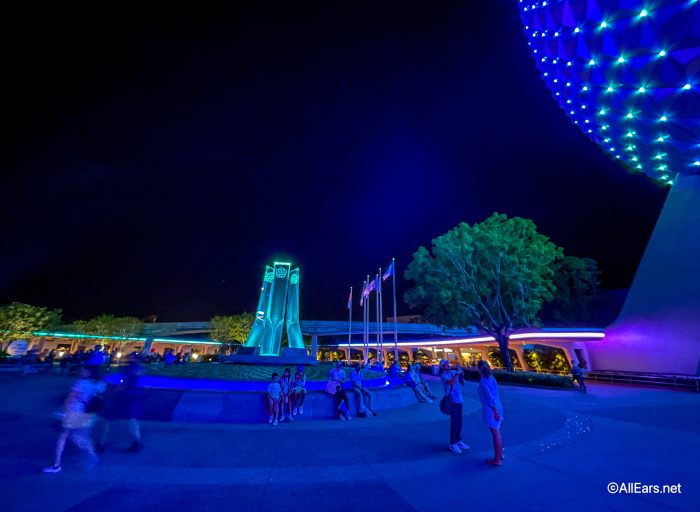 But, one thing to keep in mind is that not every attraction is open during these extended hours. At EPCOT, only 8 attractions remain open for the additional 2 hours including:
Beauty and The Beast Sing-Along
Frozen Ever After
Gran Fiesta Tour Starring The Three Caballeros
Mission: SPACE
Soarin' Around the World
Spaceship Earth
Test Track
The Seas with Nemo & Friends
And, at Magic Kingdom 22 attractions are available.
During the extended hours, it will likely be easier than ever to hit all of the rides that remain open! In fact, while we were at EPCOT, almost every single ride that was open had little to no wait. Just remember that you'll need to have your ticket handy, as Cast Members will scan it before you enter every line!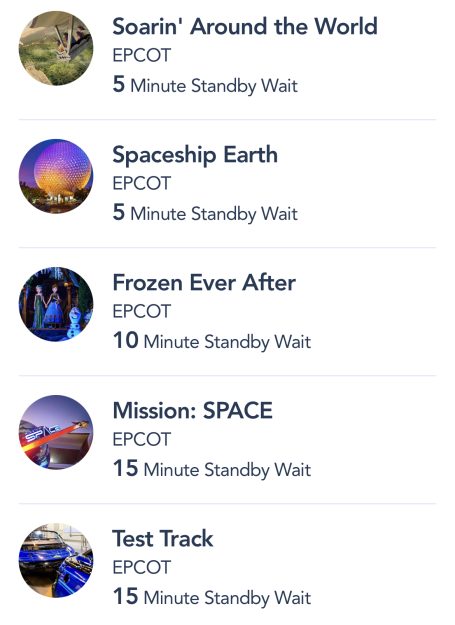 Now, Disney had previously announced that the newest EPCOT attraction, Remy's Ratatouille Adventure, would be closed for extended hours and we were able to confirm that when we were there. So, for now, the only way to be able to hop on the ride is to get a spot in the virtual queue during the two distribution times (7AM and 1PM) during the day.
Food
If you find that you're hungry during the extra hours…well…there aren't many options. We spoke with Guest Relations who shared that the only locations that remain open in EPCOT for food are popcorn and snack carts, Regal Eagle Bar, Rose & Crown Pub (which stays open until midnight), and some dining locations in Mexico.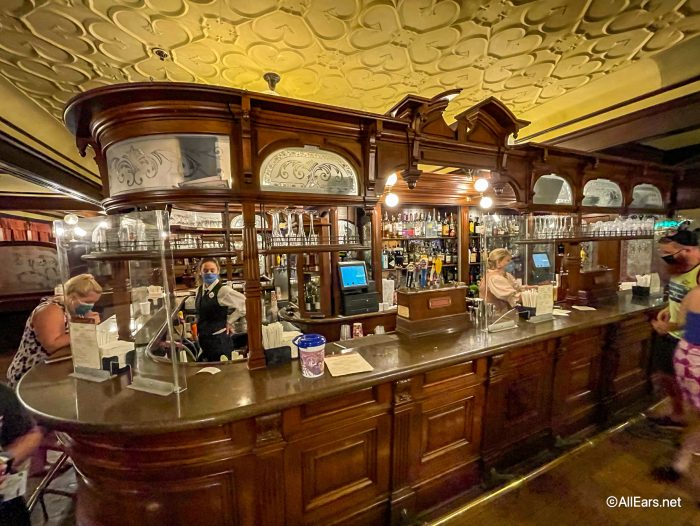 So, you'll want to be sure that you're not too hungry before heading to the park.
Overall
All in all, if you've ever wanted to feel like you're the only person in the park, you'll probably get pretty close to it if you're heading in during Extended Evening Hours! But, you'll want to be sure to keep in mind that many attractions and restaurants are closed, so your experience will be a bit different from a normal day in the park.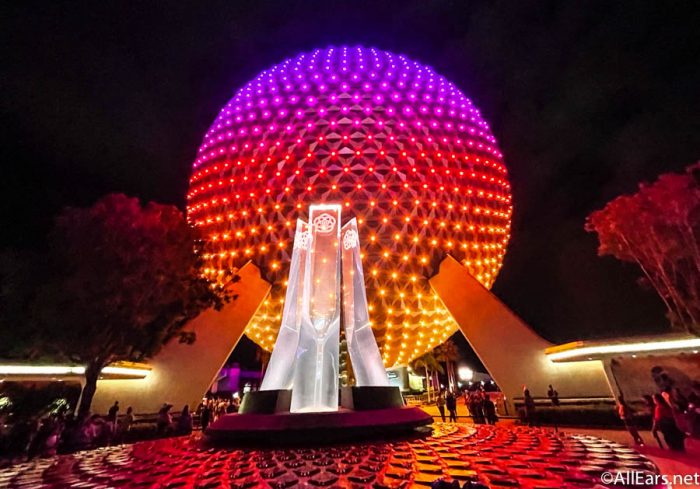 And, we'll be sure to give you a look at all the other new and exciting things happening around the parks so stay tuned to AllEars for more of the latest Disney news and updates!
Do you have plans to head to Disney World for the 50th anniversary? Let us know in the comments below!