You won't be surprised to learn that people ask us for Disney World planning tips a LOT. So after years of experience in giving planning advice, what are our  BEST tips?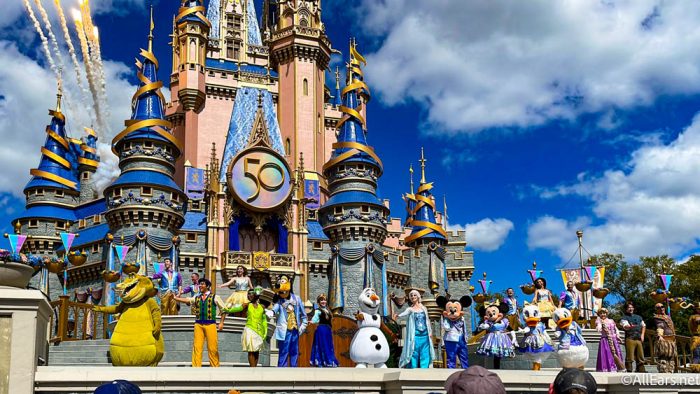 We have all kinds of resources on AllEars, like guides to the best restaurants in Disney World, lists of souvenirs you should definitely not buy, advice on which hotel you should book, and more. But if we had to narrow it down, what advice do we give ALL THE TIME when people say they're planning a Disney World trip?
We're in the Disney World parks every day, and we've stayed at all the hotels. We eat at all the restaurants there, and we've seen all kinds of merchandise. So it's tough to narrow down all of our thoughts when it comes to giving planning tips! But we asked our team for their most-frequently-used tips, and here's what we all came up with.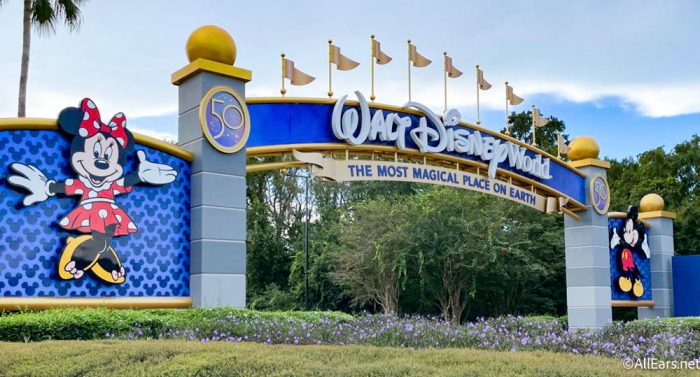 We'll divide this list up so it's a little easier to use. There are a few essential packing tips, some things to keep in mind before your trip, and then some advice to remember during your trip!
Packing Tips
A perfect Disney World trip begins with some top-notch packing skills.
Bring Comfy Shoes
To start out, make sure you have very comfy shoes. This is a BIG deal in Disney World since you'll be walking around for so much of every day.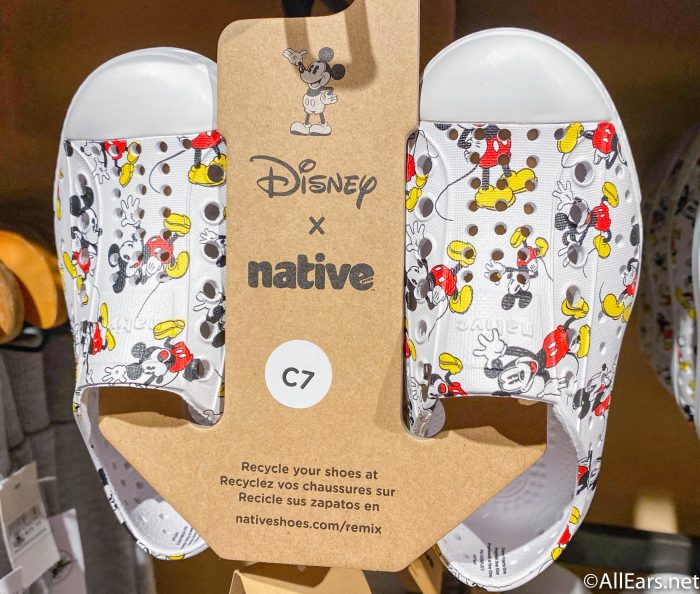 The parks and hotels are pretty spread out, and our reporters often walk 10-12 miles every DAY. To make sure you come out of your vacation with as few blisters as possible, bring your comfiest pair of walking shoes.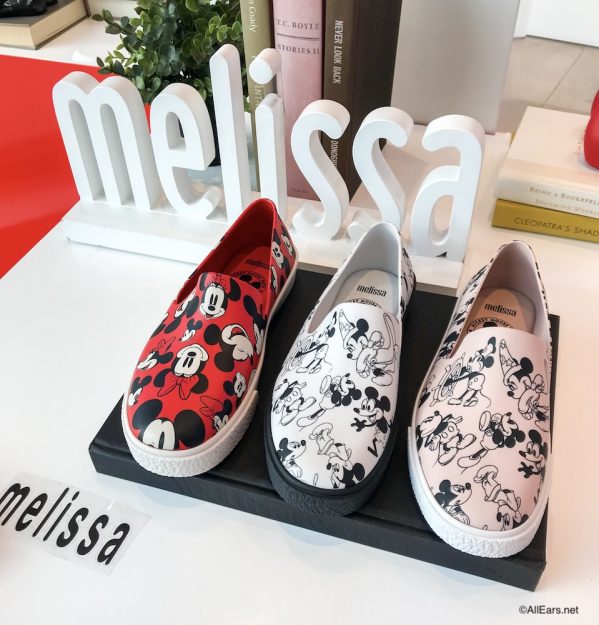 This is not the time for stilettos or plastic flip flops (unless you really can walk miles in those and feel comfortable — in which case, bravo!). We know you want to take cute pictures in front of the Cinderella Castle. But you've got to trade out the cute shoes for the most practical ones — you'll thank us later!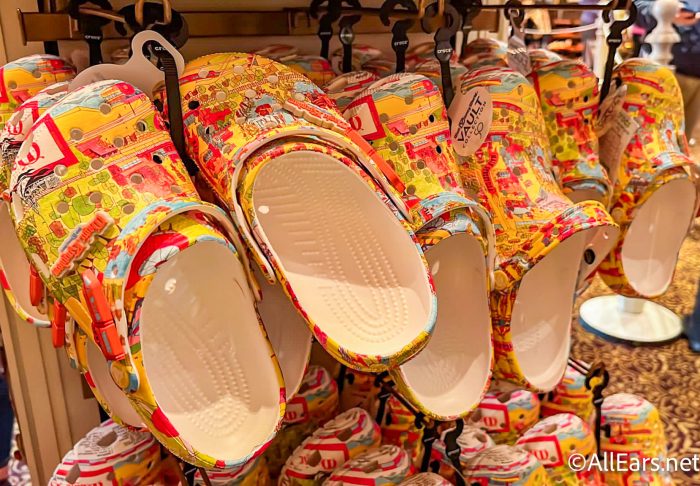 In fact, we recommend bringing a couple of different pairs of walking shoes. That way you can change them out during your trip and you'll have a backup if one of them starts to hurt your feet.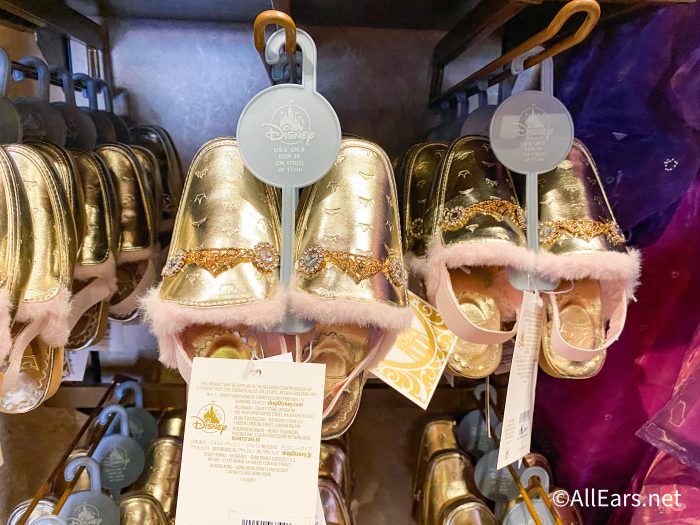 And since we always want to have a plan B, you'd better put in some moleskin and band-aids in case the dreaded blisters do come.
Pack for All Kinds of Weather
In addition to comfortable shoes and blister solutions, you'll need to pack for all different kinds of weather. Orlando weather can change within minutes, and if you'll be in Disney World for a couple of days, odds are good that it'll rain at least once.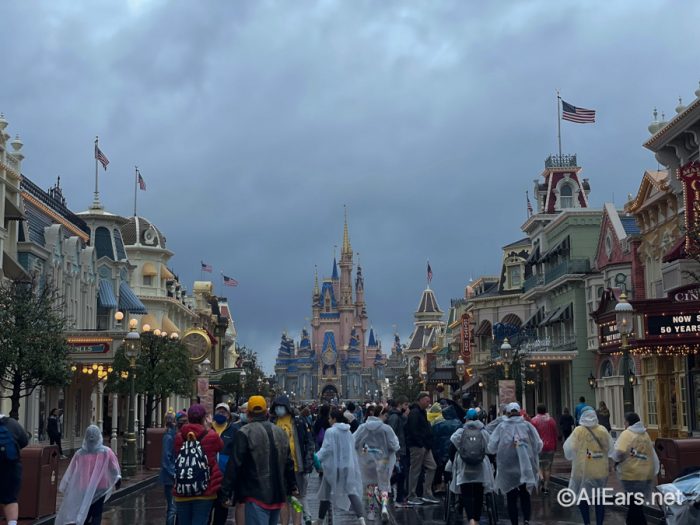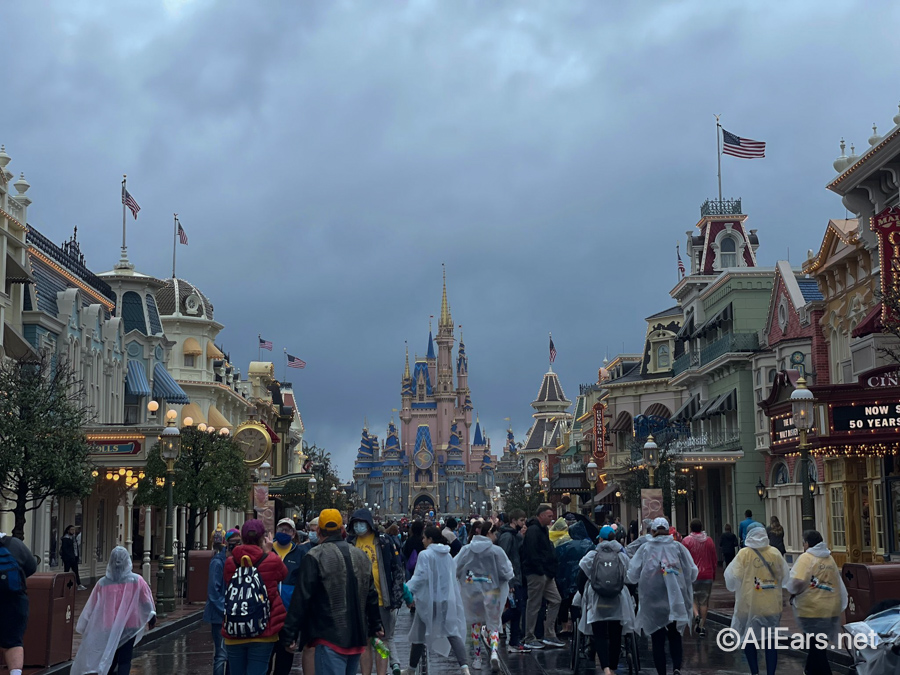 We don't want you to have to shell out $12 (or more) for a plastic poncho in the parks. Instead, grab your own raincoat or buy a poncho from Amazon and bring them along.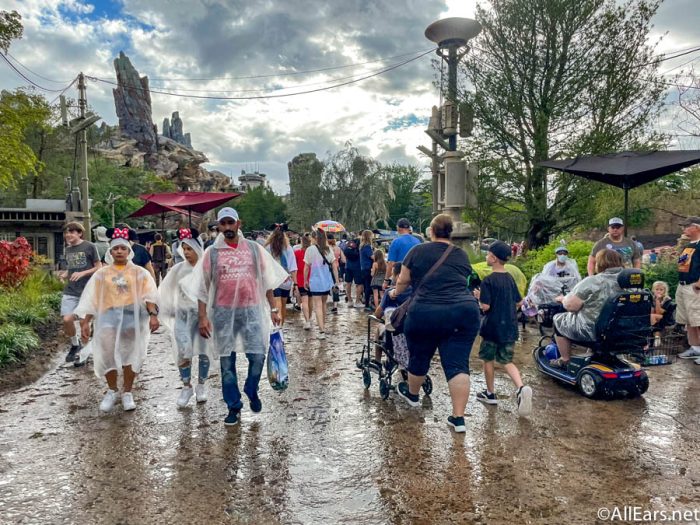 The temperature is also variable, so it's best to dress in layers when you're going into the parks. Early in the morning or when it's cold you can keep your jacket or sweatshirt on, and then you'll be able to shed it and walk around in a t-shirt once the sun comes out.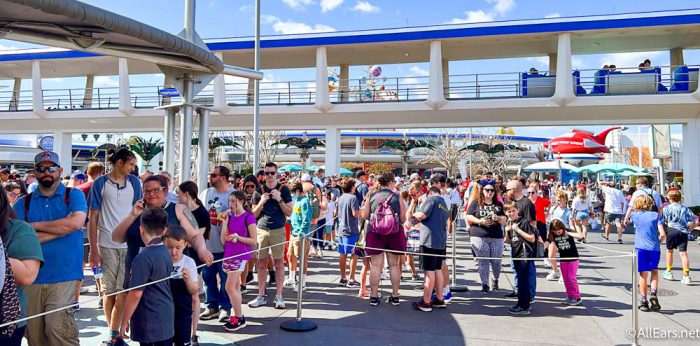 And please don't forget that sunscreen! Even in wintertime, you can burn if you're walking around in the sun all day.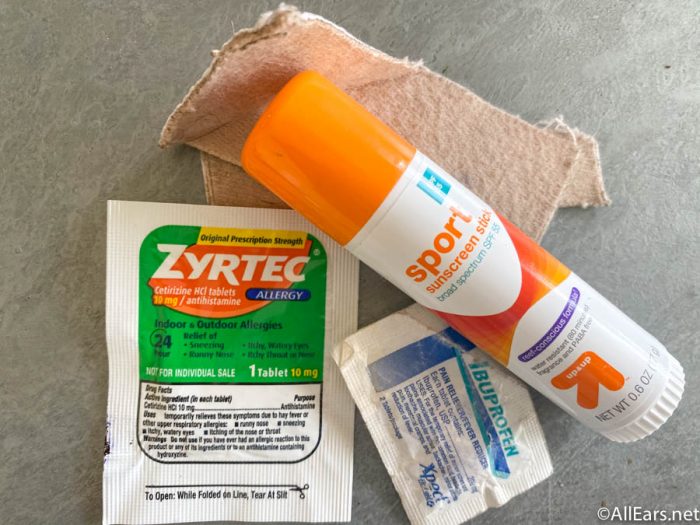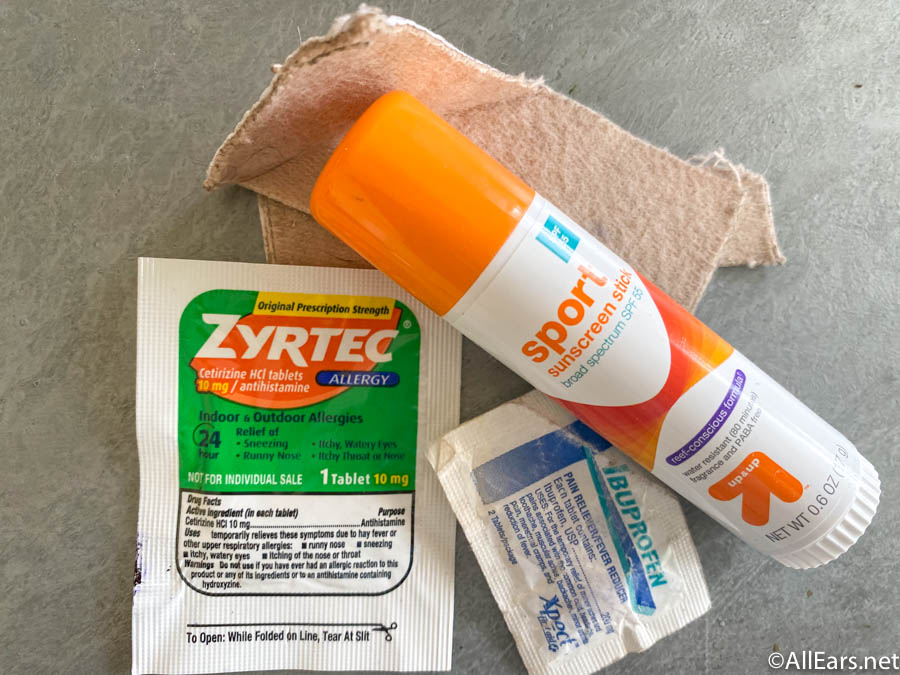 Want more packing tips? We've got a whole lot more for you here!
Before Your Trip
Long before you hop in the car or airplane and make your way to the parks, there are a few essential to-dos.
Reserve Park Passes Early
First of all, you'll need to get Park Pass Reservations.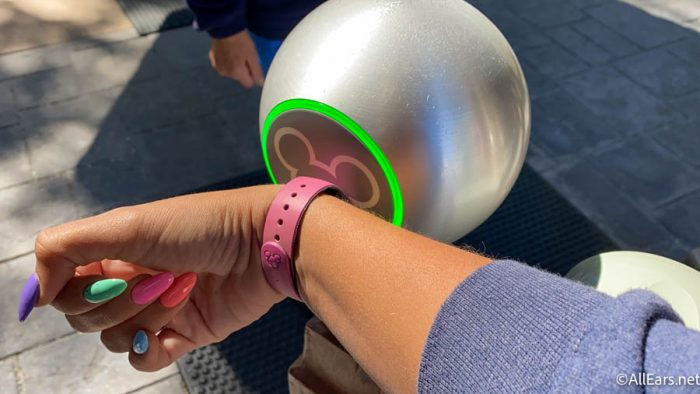 This system was introduced in the Disney parks when they reopened after closing for the pandemic. It started as a way to control capacity, and the passes have stuck around long after some other changes returned to normal.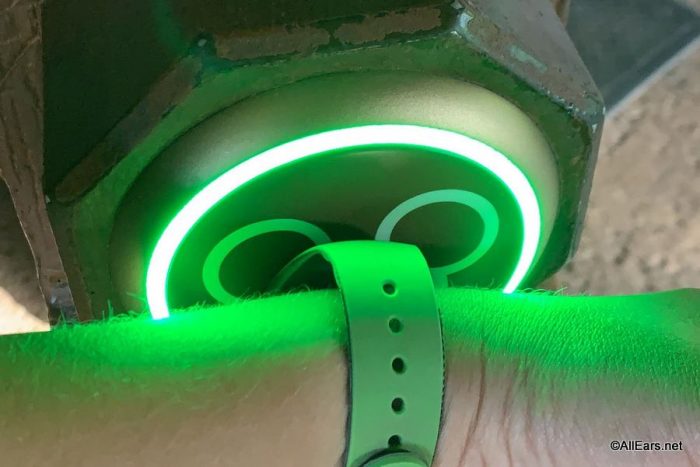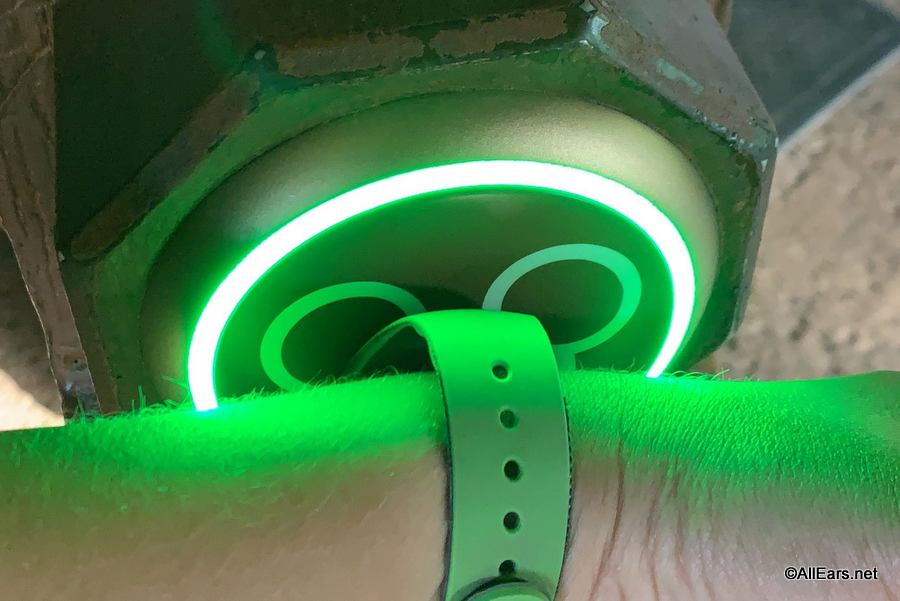 We recommend reserving your park passes as soon as you know when you're visiting Disney World and have purchased tickets. These passes do sometimes run out for the parks, and you can't get into a park without a reservation. It'd be terrible to arrive at Magic Kingdom all ready for a magical day and then realize you don't have park passes and they're all sold out for the day!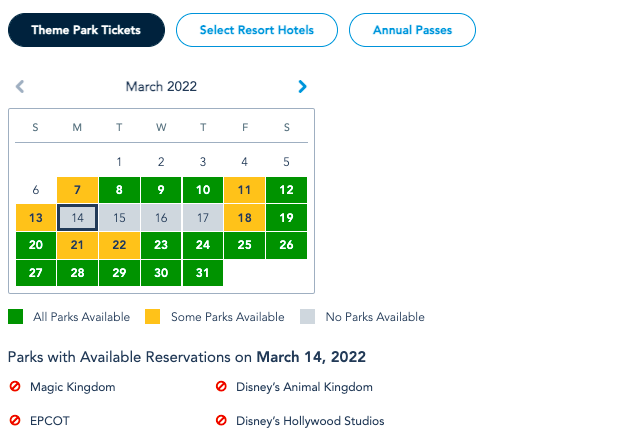 Guests can reserve park passes (which are free) for every day that they have a Disney World park ticket. Annual Passholders can hold a certain number of passes at a given time, and that number depends on which pass you have.
If you're using Park Hopper to visit multiple parks in a single day, you will only need Park Pass Reservations for the FIRST park you're visiting. Once you've scanned into that park, you'll be all set to head to any other parks after that.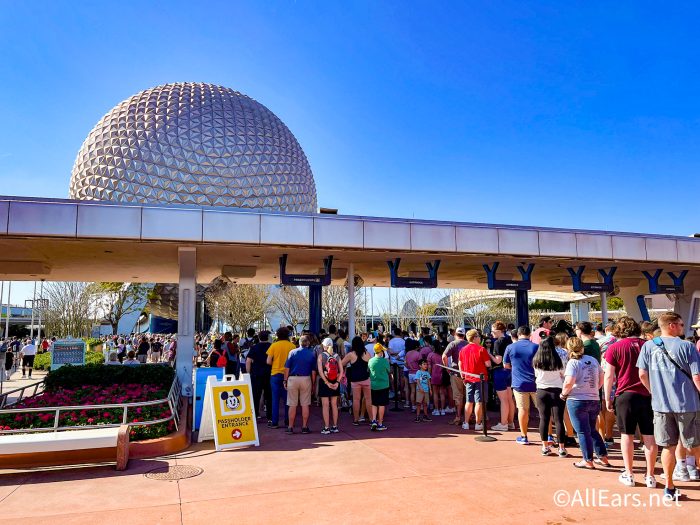 These passes can fill up for the parks at least a few weeks in advance for big events and holidays. Usually, we don't see them fill up too quickly for other times of the year. But if you're visiting for Spring Break, summer vacation, or the Christmas holidays, you may want to prioritize getting these passes a couple of months in advance.
Make Dining Reservations
You can make dining reservations at Disney World's table service restaurant up to 60 days before your vacation. If you're staying at a Disney World hotel, you can make reservations for your whole trip 60 days before the first day of your trip. If you're staying off-site, you can make reservations 60 days before each day.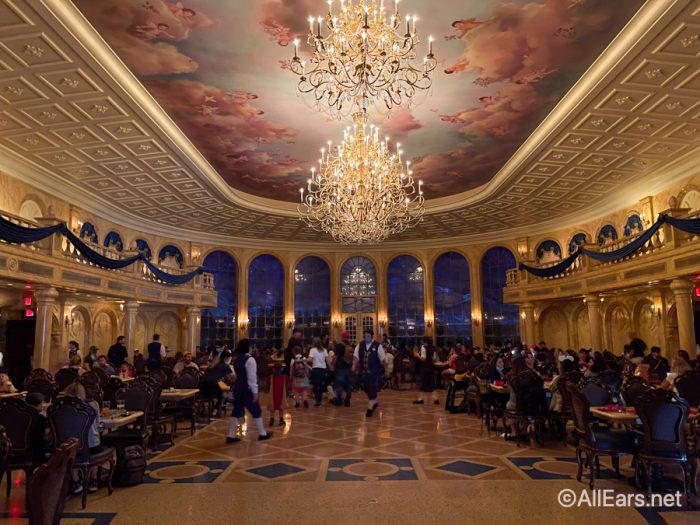 So if you're staying at a Disney World hotel for a 5-day trip, then 60 days before the FIRST day of that trip, you can make dining reservations for all 5 days.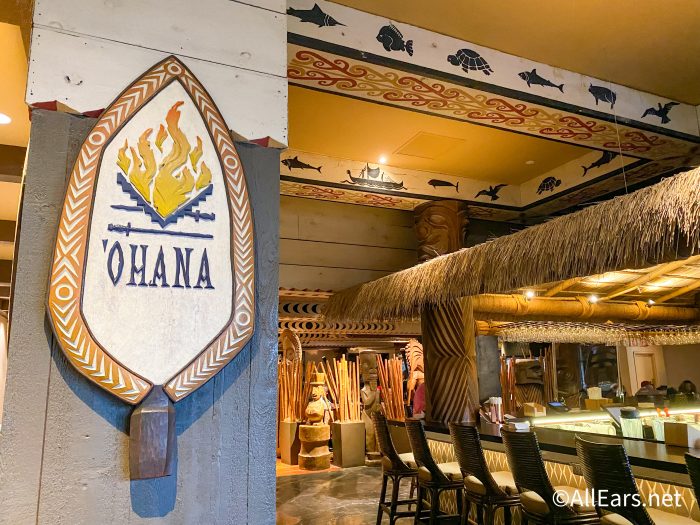 We recommend having some dining reservations if you'll be at Disney World for more than a couple of days. A Disney vacation can be pretty exhausting, and it's nice to have a few sit-down meals to look forward to.
And if it's a particularly busy time of year, you won't have to worry about long wait times at counter service restaurants if you've got reservations at nearby sit-down restaurants.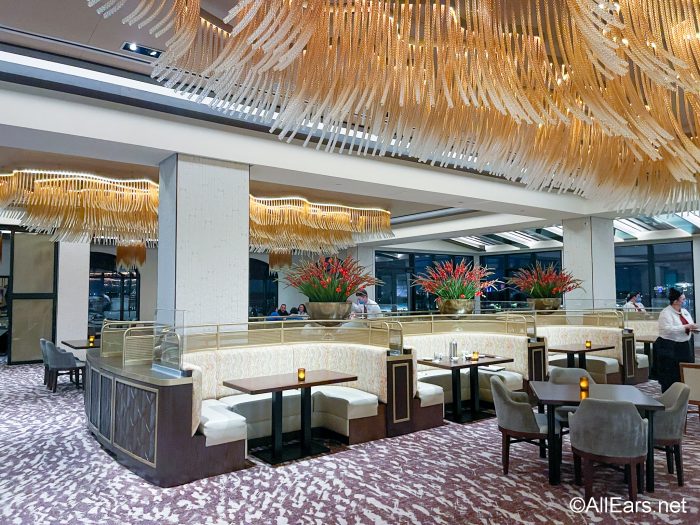 In addition, there are some restaurants that are just too good to pass up, and many of them require reservations. Some fan favorites include 'Ohana at Disney's Polynesian Village Resort, Topolino's Terrace at Disney's Riviera Resort, and Steakhouse 71 at Disney's Contemporary Resort.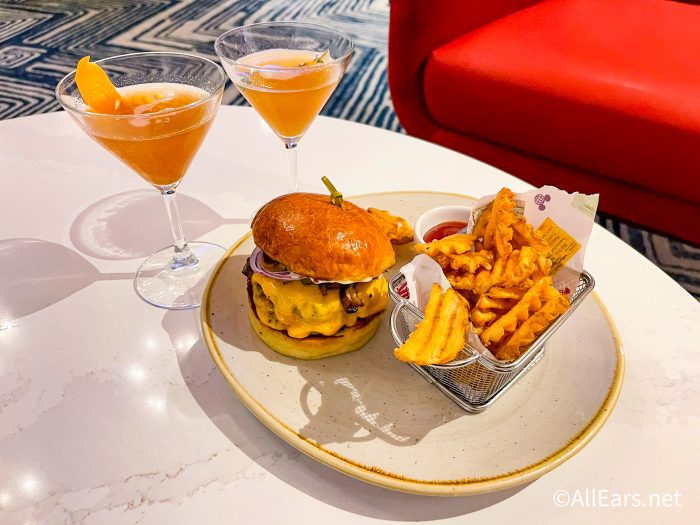 If you've got your eye on a table service (not fast food) restaurant in Disney World, you will need reservations. While these spots can rarely accommodate guests without reservations, it's MUCH safer to go in with your table guaranteed. So be ready on the 60-days-out mark to snatch up those reservations quickly!
Learn to use the My Disney Experience App
With the introduction of things like Mobile Order (we'll get to that in a second), Genie, and online waiting lists for lounges, using the My Disney Experience app on your phone is pretty much mandatory in the Disney parks.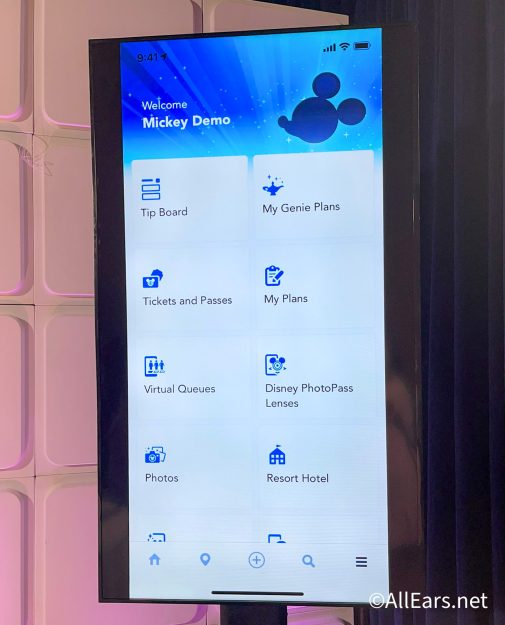 The app has all kinds of tools to help you out during our time in the parks. You can see the restaurants available in each park as well as the wait times for all the attractions. There are interactive maps to help you navigate your way to different areas, too.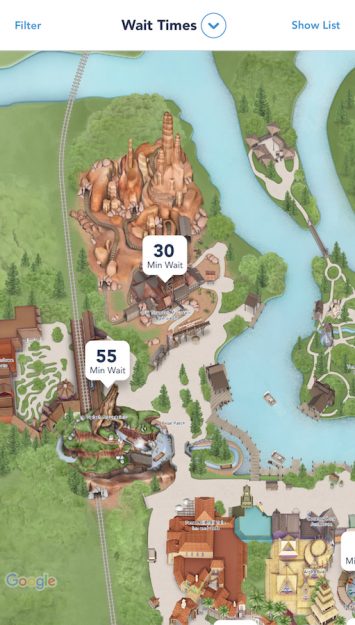 And if you plan on purchasing Genie+ for any of the parks, you'll need the app to make your Lightning Lane selections throughout the day.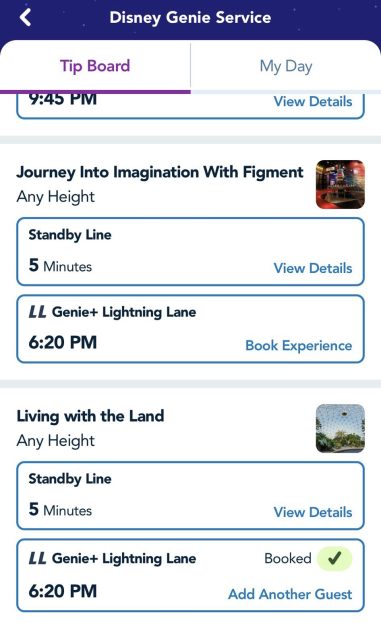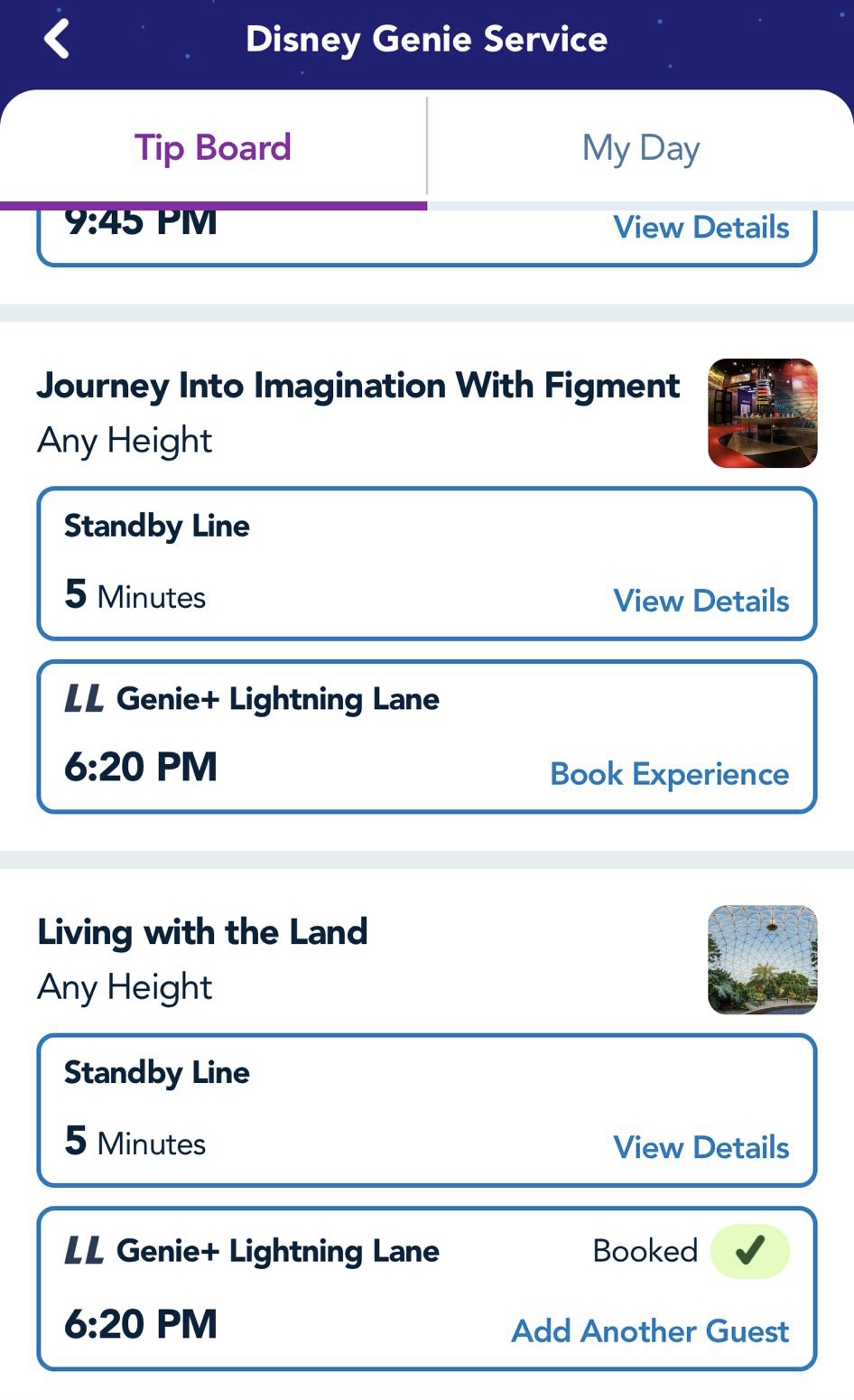 Before you arrive at Disney World, make sure you have the My Disney Experience app downloaded and updated on your phone. You should be signed in to your Disney account and linked with all the info you need for your vacation!
You can explore the app before you arrive so that you're more familiar with what's available and which tools will be most helpful. That way you won't have to stop and figure it out in the middle of your park day.
Make a List of Your Top Priorities
Also before you get to the parks, you'll want to make a list of your top priorities during your vacation. There's SO much to do in the parks, and you definitely won't be able to do absolutely everything.
So do a little research about which rides are in each park and what other attractions you'd be interested in seeing. Each person in your group can pick a couple of must-dos, and those should be the things you do first in each park.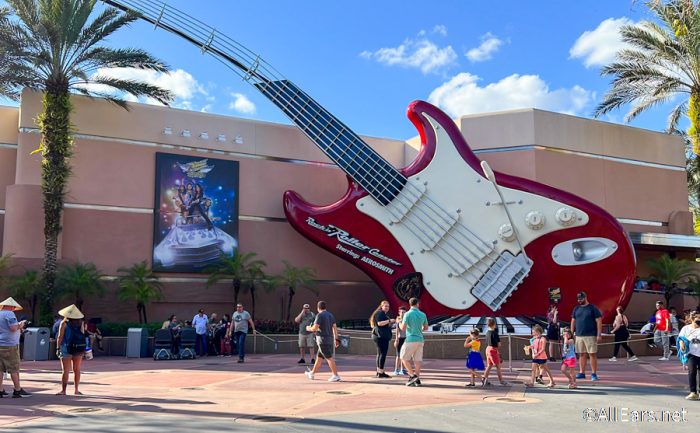 Once you've accomplished all of those things, everything else that you do in the parks is a bonus! But having those lists will help ensure that you don't leave Disney World with any regrets because you forgot a certain ride or didn't have time to grab a particular snack.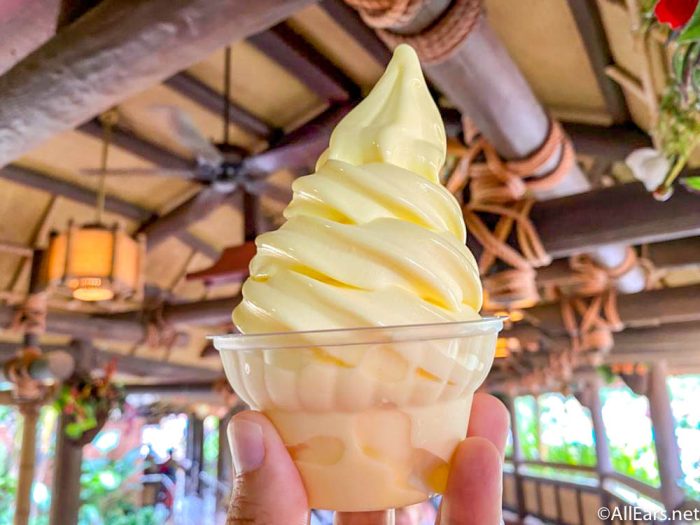 And your research to find your must-dos will also help as you navigate the parks during your trip, because you'll have learned all about the available attractions and other things to see.
Watch Videos and Reviews from AllEars
Time for some shameless plugging! Before your trip, make sure to check out our videos, planning posts, and reviews. (And if you're reading this, you've already gotten started — so great job!)
In all seriousness, our #1 goal is to help you have a happier, easier, and more magical vacation. We have all kinds of videos for hotel tours, restaurant reviews, and ride rankings.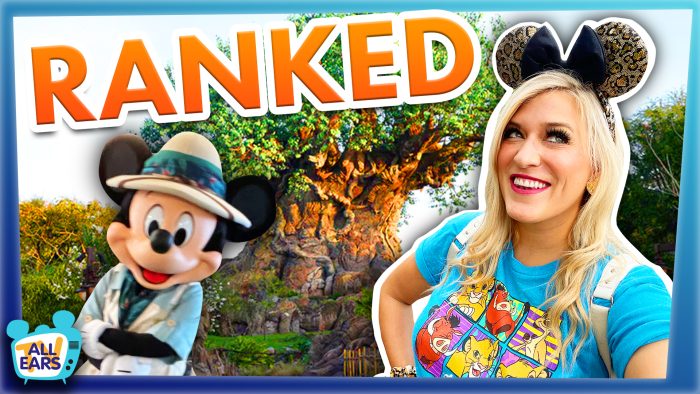 And on our AllEars blog you can find the latest news from Disney parks along with posts covering just about everything there is to know about Disney World.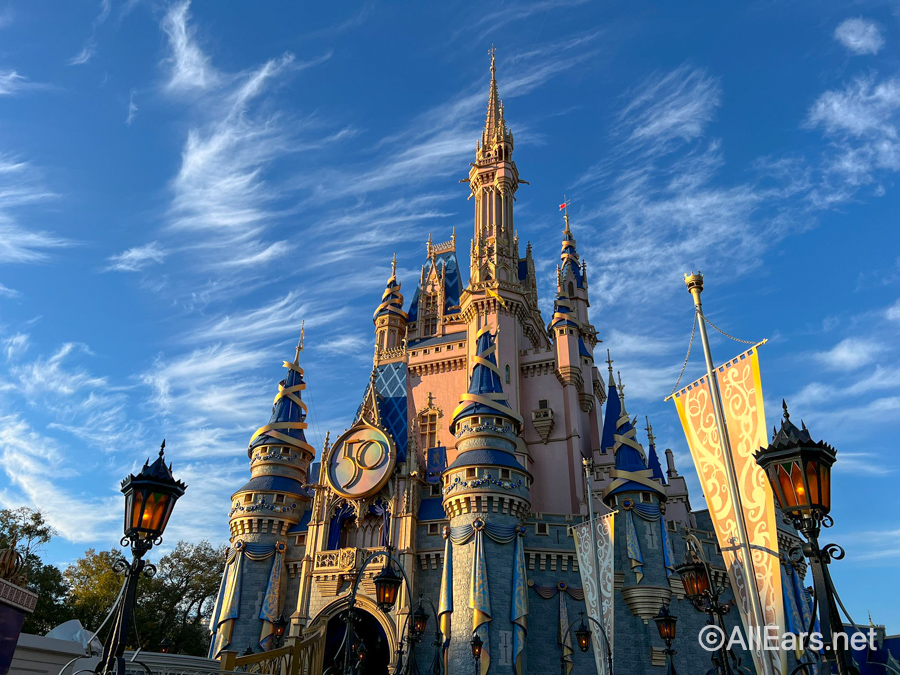 So stay tuned with our posts on the blog or through social media (like Instagram and Twitter), and we'll be sure to let you know about recent updates and changes that could affect your upcoming vacation.
 Plan for Rests throughout Your Trip
You've probably already gathered that a Disney World vacation is not always a restful time. With so much to do, you could find yourself speed-walking between attractions and waking up much earlier than you do at home.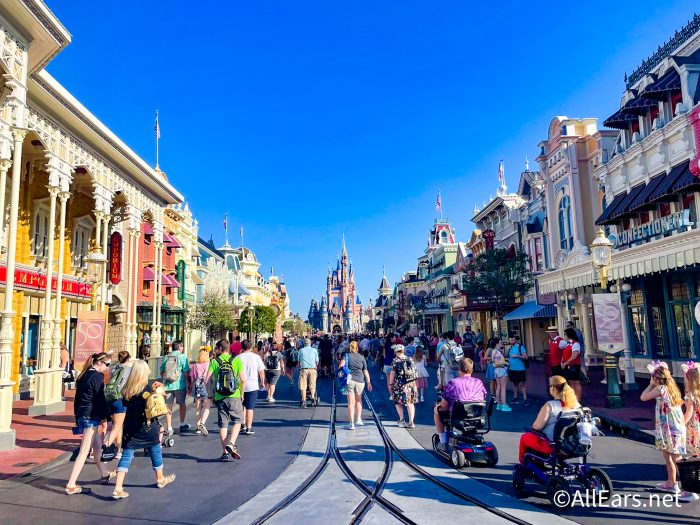 To make sure you don't burn out halfway through your trip, plan for plenty of rest time during each day. This can be in the form of a midday table service reservation, a visit to a show like Mickey's PhilharMagic or the Hall of Presidents, or even just scheduled time to sit on a bench and rest your feet.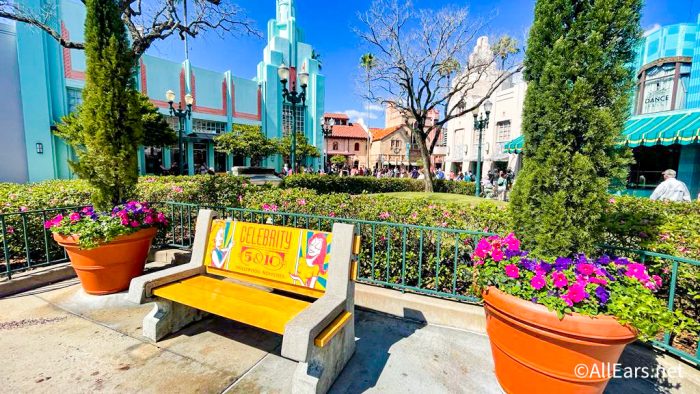 We know it's tempting to go go go all day long, but you don't want to hit the 3PM wall and realize you're not having a good time. It's much better to do fewer things and enjoy them all then get everything done and be miserable the whole time!
During Your Trip
You've got all your reservations ready, your bags are packed with all the essentials, and you've finally arrived at Disney World! …What now?
Be at the Parks Early
Many people take vacations to rest and recuperate from a busy daily schedule. A Disney World vacation is usually not that. If you want to get the most out of your trip, it's best to get up early and be at the theme parks before they even open so that you're ready to head straight to the most popular rides. This way, you can avoid waiting in multi-hour lines later on in the day.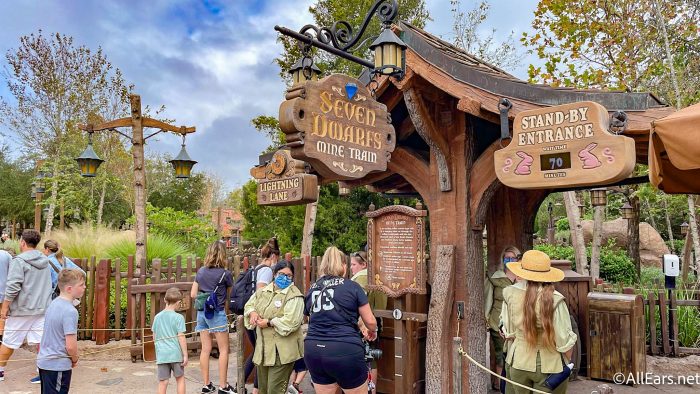 This strategy is called "rope dropping" because the Cast Members used to physically hold up a rope until park opening time, and then they'd drop it once guests were allowed inside. You might still see this in some areas of the parks, but usually there isn't an actual rope involved anymore.
Check the My Disney Experience app (which you downloaded before your vacation) to see when each theme park will open on each day. These opening times vary between the parks and even change day by day, so double check before planning out your morning.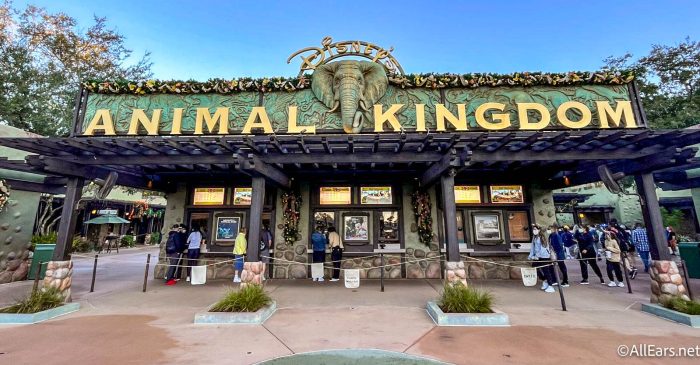 We recommend being at the gates at least a half-hour before the park's opening time. And remember that if you're staying at a Disney World hotel, you can take advantage of Early Theme Park Entry, meaning you'll get to enter each park a half-hour before the normal opening time. In that case, get to the entrance a full hour before the normal opening time.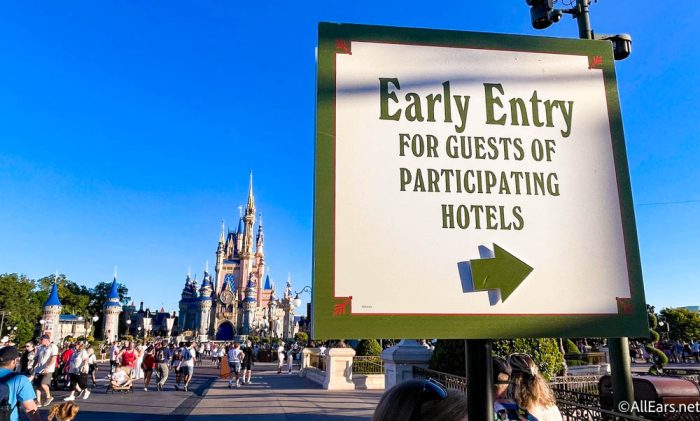 Keep in mind that not all the rides open with Early Theme Park Entry. In Magic Kingdom, only Fantasyland and Tomorrowland are open for that half-hour in the morning. Double-check with Cast Members to be sure that you're heading to an open ride and not wasting that valuable morning time.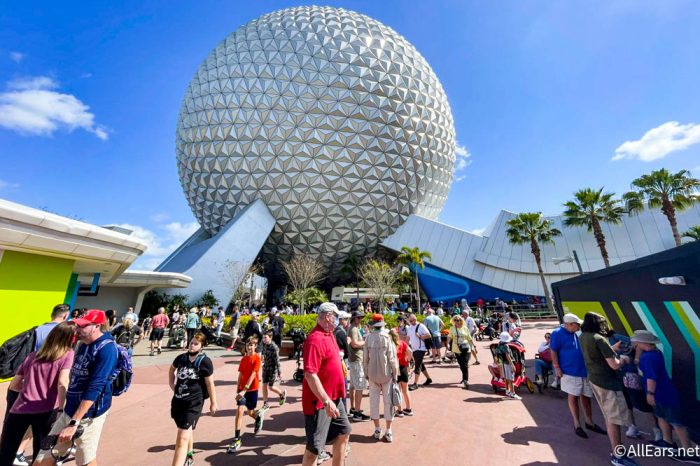 Whether you're staying at a Disney World hotel or not, some of the best time for getting on popular rides is early in the morning. If you really don't want to get up early for your trip, plan on staying in the parks until closing time, because that late-night time can also be great for lower wait times.
Use Mobile Order
If you're looking for an easy way to skip some lines in Disney World, be sure to take advantage of Mobile Order. This is another feature on the My Disney Experience app.
Mobile Order allows you to order food from quick service restaurants around the parks and select a return time to pick it up. When that return time arrives, you can skip the line and head straight to the pick-up area to get your food.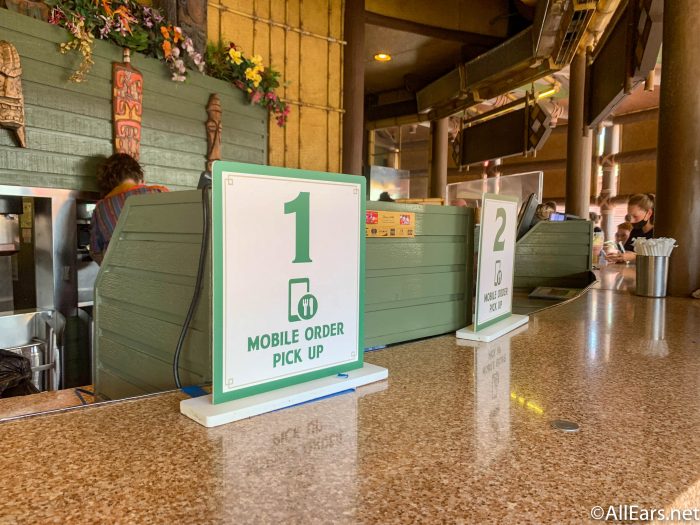 Note that not all quick service restaurants use Mobile Order, but a lot of them do. Just search for the restaurant on My Disney Experience and look for the button that says "Order Food."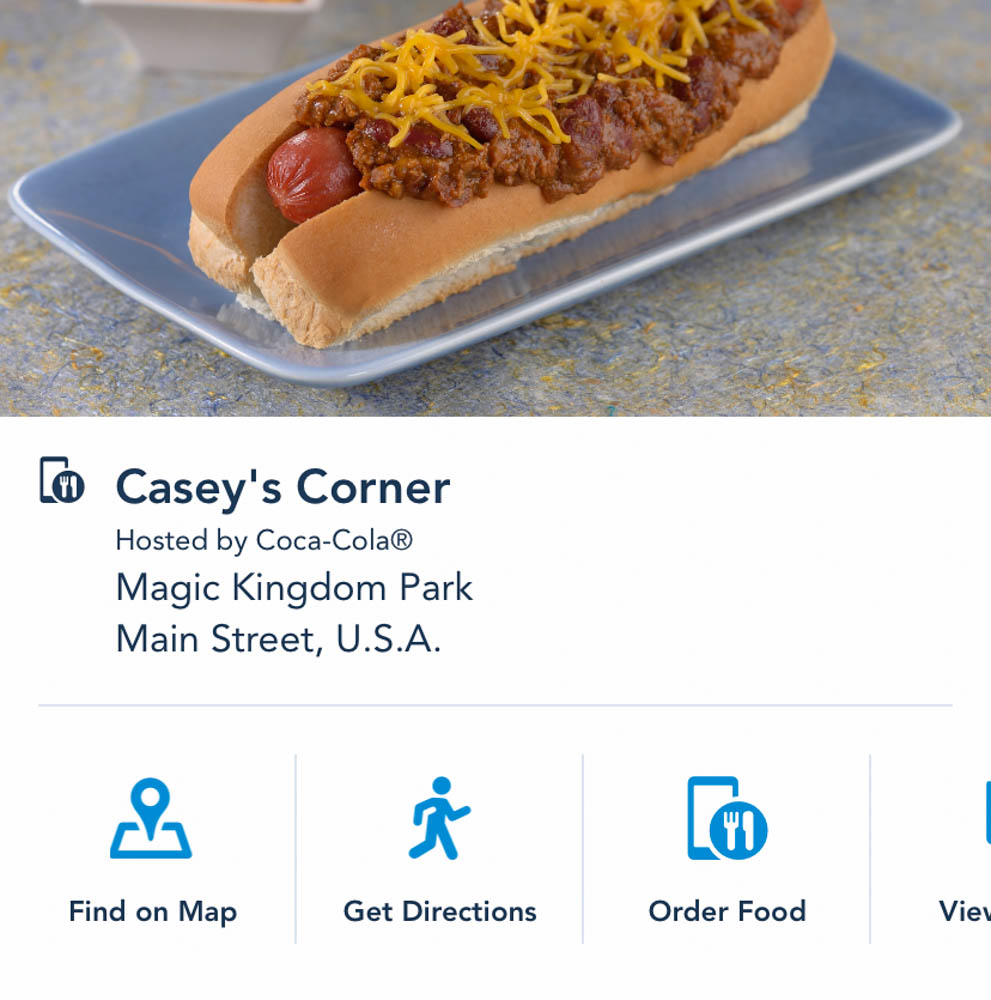 The first step is to choose a return time. You can either select the closest possible time (if you're hungry right then) or Mobile Order early in the day and choose a time further in the future. We recommend getting your orders in pretty soon after you arrive at the parks so that you know you'll have your food when you want it. If you wait too long, the order windows might fill up, and then you'll be stuck waiting for hours to pick up your food.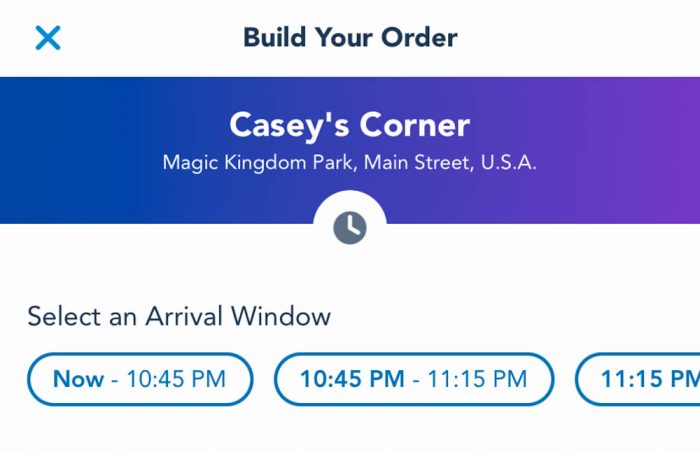 You'll build your order by choosing entrées, sides, drinks, and more. Some of these are customizable, so you can ask for toppings to be added or removed, or you can switch out the side item.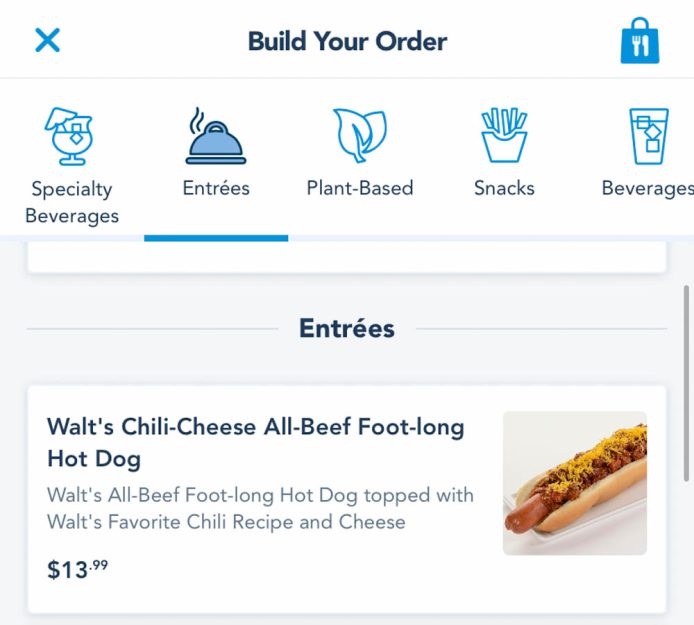 You can review your order at the end and pay for it there. When your arrival time comes, head to the restaurant and click "I'm Here" on the app. You'll be notified when your order is ready, and you can head inside to retrieve it!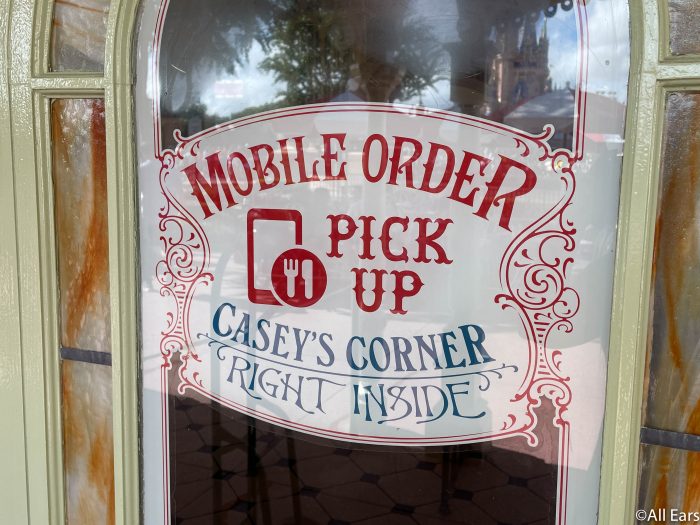 This is an easy way to avoid a line, and it can prevent hangry meltdowns later on in the day!
Use Single Rider Lines When Possible
A few rides in Dinsey World have Single Rider lines, which are separate lines for people who don't mind going on a ride by themselves. Cast Members will invite people from this line to fill in the gaps when other groups don't fill the ride vehicles.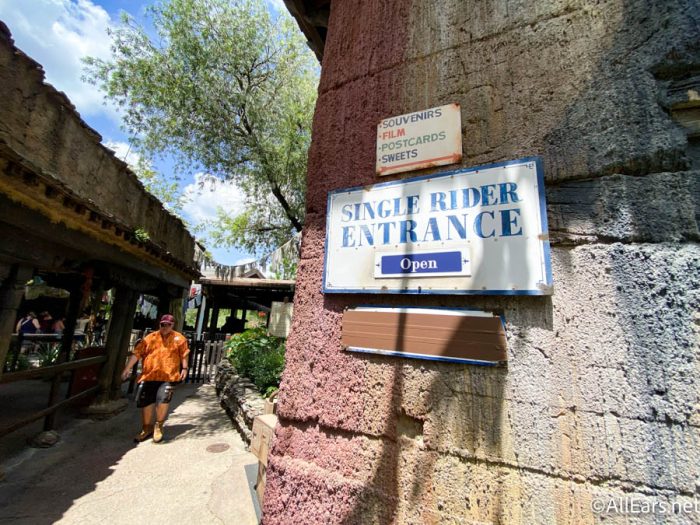 These lines sometimes move faster than normal standby lines, so if you're the only one in your group who wants to go on a certain ride, you can take advantage of this system.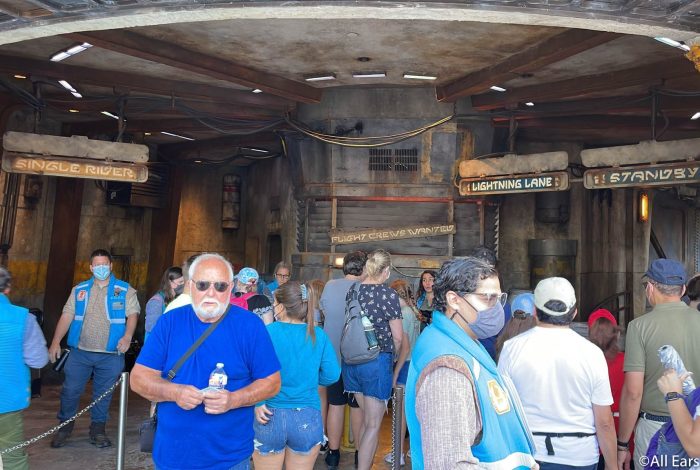 But note that it's not guaranteed that the single rider line will move faster than standby. It all depends on how the groups in standby and Lightning Lanes fit into the ride vehicles. If there aren't many extra spaces from these groups, Single Rider can still take a long time. We've been in these lines and waited for hardly any time at all when standby was very long, and we've also waited longer in Single Rider than the standby wait time estimated.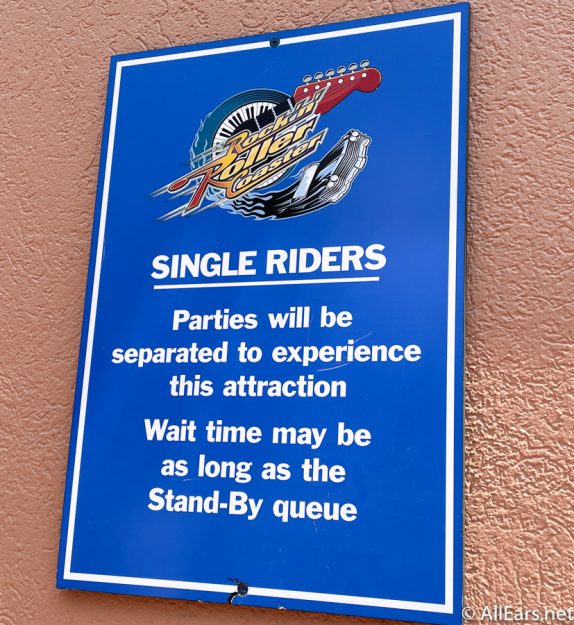 In general, though, Single Rider is usually a lower wait time than standby. So if others in your group aren't interested in riding a certain attraction or if you all don't mind riding by yourselves, this could be a great time saver.
Be Aware of Some Limitations
There are some things in Disney World that you just won't be able to avoid or fix. For example, if it's a super crowded day in Magic Kingdom when you visit, there's not a lot you can do to change that.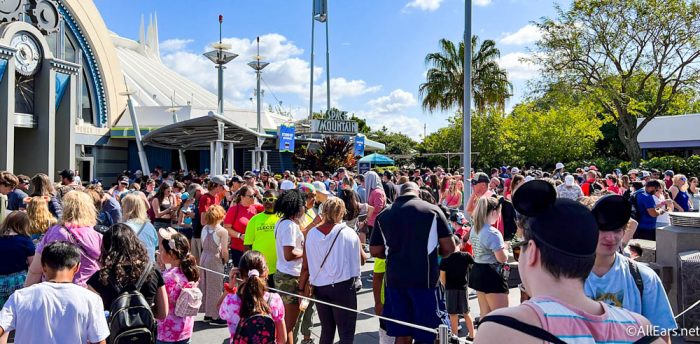 You may be able to ease the situation with solid preparation. For example, on that crowded day, you might use Mobile Order to skip food lines and duck into a quiet area to give everyone a break from the chaos of the park.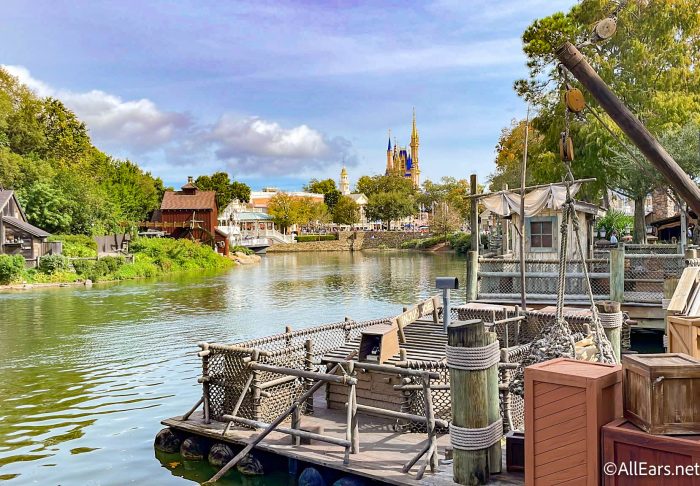 And you can't control the weather, but you can pack a rain poncho and sunscreen to be prepared for any sudden rainstorms or hot temperatures.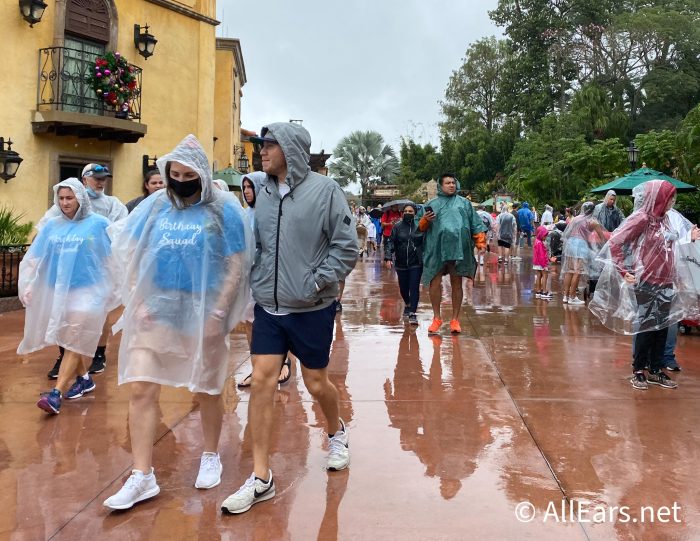 But remember that you can't control everything to create a perfect trip. It all comes down to your reaction when the inevitable obstacles arise! Pack your patient pants and try to remember that some things are just going to be outside of your control.
Be Flexible
This tip goes along with the last one. When problems arise that are outside of your control, don't be afraid to change your plans.
If you were headed to Seven Dwarfs Mine Train for Early Theme Park Entry and the Cast Members inform you that it's not going to open right away (this has happened to us), you can either get upset at the Cast Members and allow that to ruin your day, or swerve to the right and enjoy a ride on Space Mountain instead.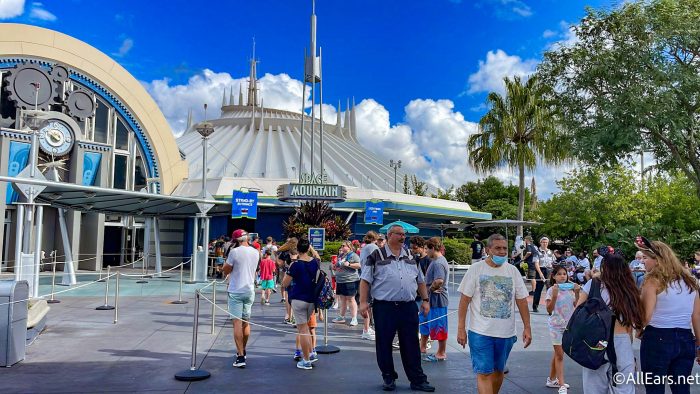 Doing research before your trip should allow you to make quick and informed decisions if the need for a plan B should arise. We really hope everything works out perfectly during your trip, but with years of Disney World vacation experience, we know that something is bound to take you by surprise.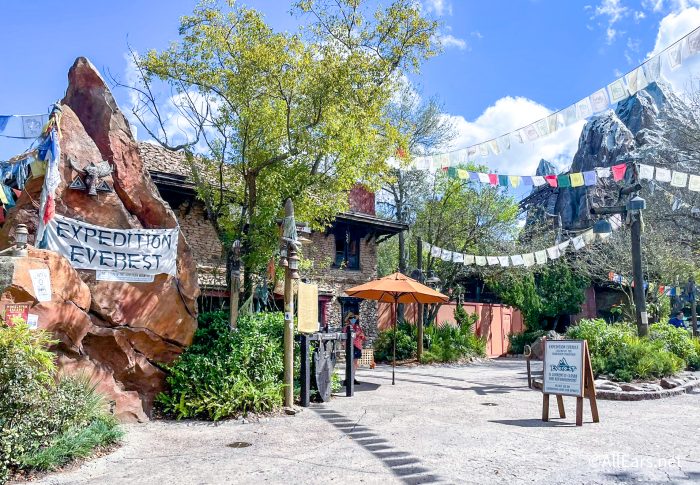 Have a few backup options available for your plans so that you're not at a loss for what to do if the first choice doesn't work out. As we mentioned before, there is a LOT to do in the parks, and that can work to your advantage when you need a new plan.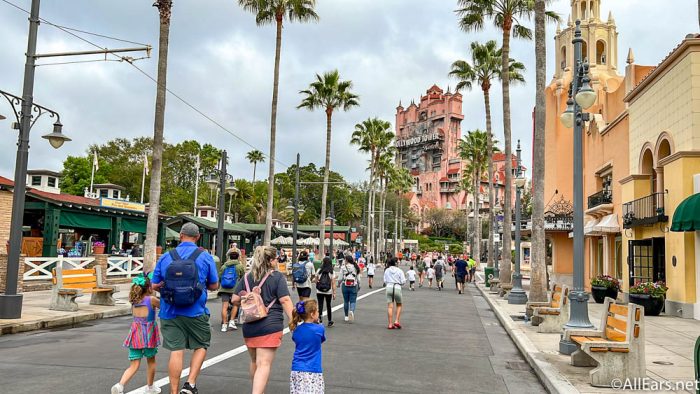 Those are our tried-and-true tips that we give whenever someone tells us they're planning a Disney World vacation! We hope they help you as you're getting ready to visit the Most Magical Place on Earth. Keep following AllEars for more news and planning tips as you plan your upcoming adventure.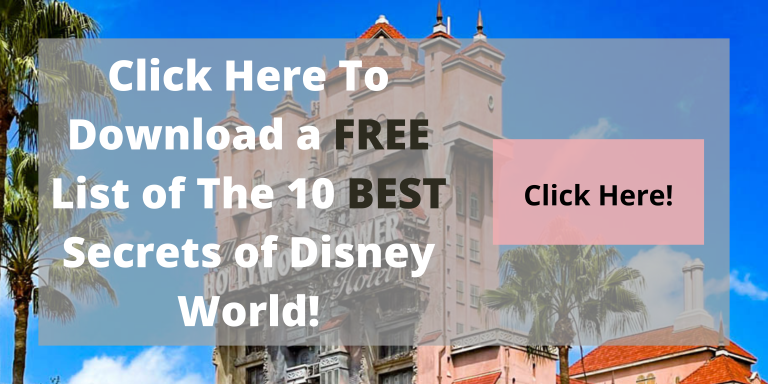 What are your top Disney World planning tips? Let us know in the comments.