AllEars Disney Parks Planning Tips: What To Pack
Whether you think packing for a Disney Parks vacation is a blast or a drag, you still want to make sure you've got everything you need to enjoy the magic.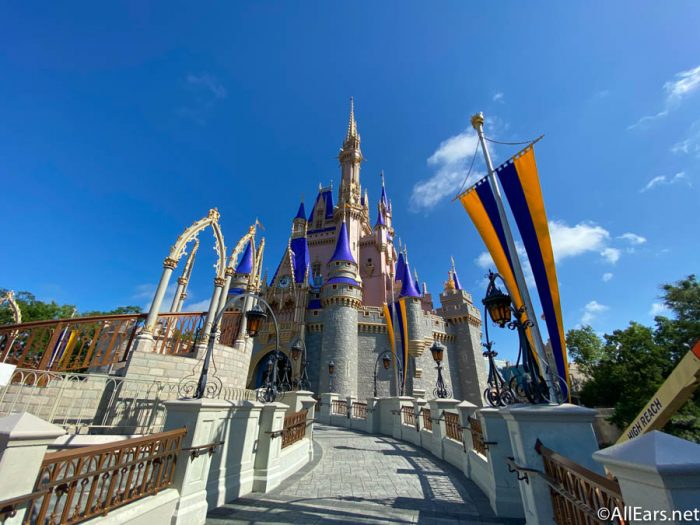 Here, we've compiled tips on what to pack. These are based on our own experience and on AllEars reader recommendations.
Address book (and stamps) so you can send out postcards to friends and family back home. To save space, get a sheet of blank labels and address them all before you leave home. (Of course, you could just keep the addresses on your phone, too!) In this era of email, it's fun and a bit nostalgic to send some real, actual mail, too!
Aloe

can be a really helpful balm after a day in the hot sun.

Antacids (don't forget: basic first aid needs can be found at the First Aid station in each Park)
Aspirin (don't forget: basic first aid needs can be found at the First Aid station in each Park)
Autograph book

and a

fat pen or Sharpie

(so the characters can hold it more easily).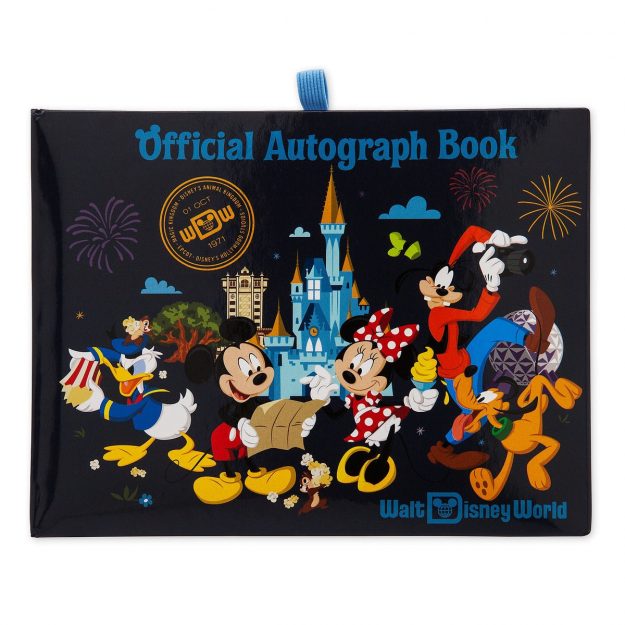 Backpack to store cameras, ponchos, chargers, etc. Click here for our Park Bag page.
Baby Powder (don't forget: basic first aid needs can be found at the First Aid station in each Park)
Band-Aids (don't forget: basic first aid needs can be found at the First Aid station in each Park)
Bathing suit
Batteries/battery packs/chargers 

for cameras, tablets, or anything else that can run out of juice.

Battery-operated personal fan

with a string so that you can put it around your neck.

Beach Towels

 for the water parks. Disney Resorts provide towels for the pools. You can rent towels at the water parks, but if you're trying to save money, bring your own.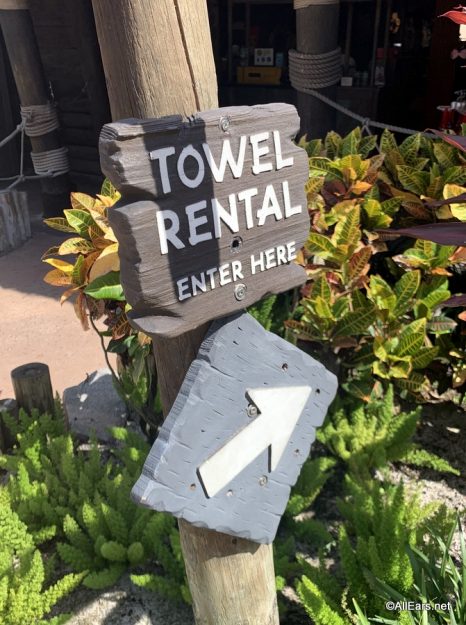 Beach or Water Shoes

for walking to the pool or at one of the water parks. Save your feet! 

Bottled Water

 if you're driving and can throw a case in the car. It makes it that much easier to grab some water on your way out each day. This is a great budget hack if it is possible for you! 

Bottle of wine and the opener (if you like to wine down at your Resort each night). 
Cell phone

with charger and powerbank

Clothespins

for hanging wet swimsuits in the shower as well as closing up bags of snacks. Some Resorts have a clothesline in the shower.

Coffee or tea

 if you have a preference (and want to save money on food court or Quick Service purchases).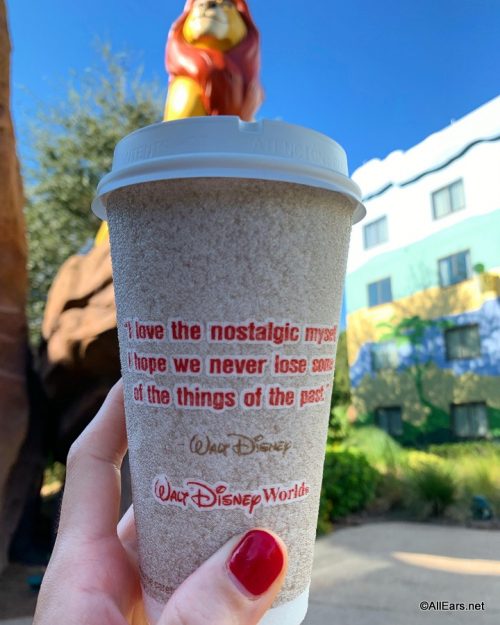 Contact lenses if you need them! Make sure you bring a spare set and your glasses, just in case.
Cooler –

a soft, collapsible one to tote sandwiches and drinks to the water parks or theme parks, if you plan to carry in your own food.

Dental floss (which we're not saying we've forgotten in our packing before but we definitely have)
Ear Plugs

for those who are sensitive to loud noises. You may upgrade to noise-cancelling headphones if you think they'll be more comfortable. 

Empty small suitcase/duffle bag to carry home souvenirs that don't fit in your luggage.
Fanny/hip pack

for you and the kids. Going hands-free if you can is a great help.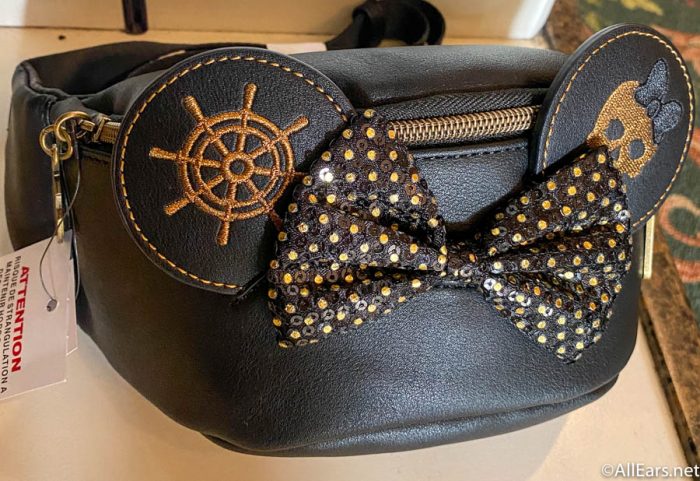 Gum because it's not available in the Parks or Resorts.
Hand Sanitizer to carry with you. You'll find sanitizer stations throughout the Parks, but it's handy to have some with you for times when you're not near a dispenser.
Hangers for clothes you'd like to hang in your Resort. Mousekeeping may also be able to bring you some.
Hats

to keep the sun off!

Insect repellent
Frozen Drinks

like pouches of juice or bottled water carry well throughout the day and stay cooler than what you're likely to find in the Parks.

Laundry Detergent

if you plan to do laundry during your vacation.

Lip Balm 

with sunscreen is a must!

Permanent Markers 
Pocket Binoculars if you like to take a closer look at shows and exhibits.
Prescription Medicines with

 at least three extra days' worth. 

(Don't forget: basic first aid needs can be found at the First Aid station in each Park.)
Moleskin

for your blisters 

(don't forget: basic first aid needs can be found at the First Aid station in each Park)
Nail clippers and emery board (don't forget: basic first aid needs can be found at the First Aid station in each Park)
Needle and thread
Night Lights

so you (or the kids) can avoid bumps and crashes in the night

Notebook

or pad and pens — especially if you're going to write a trip report. As an alternative, use your phone's note app.

Q-tips
Plastic silverware, 

especially spoons, for eating in your room. Alternatively, grab what you need in the food court or Quick Service.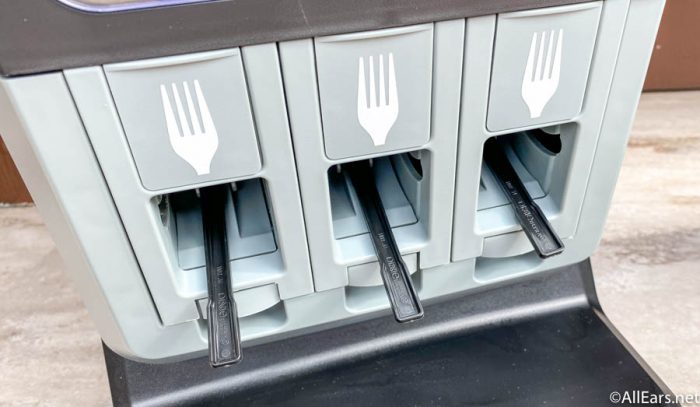 Poncho

so you can find your group amidst all those Disney slickers!

Proof of Insurance

if you're renting a car.

Safety pins and/or Diaper Pins

for broken zippers or missing buttons.

Sensible shoes

that are comfy and broken in. This isn't the time to try a new pair of shoes. 

Soap

if you have sensitive skin or preferences.

[Extra]

Socks, Sneakers, and Undergarments
Stain Stick

to save your clothes from sudden sullying!

Sweatbands
Swimming goggles to keep the chlorine at bay.
Sunscreen

 — lots and lots of sunscreen.

Sunglasses

for ALL members of your traveling tribe. Try to find options with UV protection. 

Tickets (or confirmation numbers) for air travel, car rentals, Disney Resorts and Parks, Advance Dining Reservations, etc. (Alternatively, have the My Disney Experience app loaded up on your phone for all your Disney deets.)
Tissues
Tote or Plastic Bag

 to store ponchos and other items in during your Park day. This can help save some of your other Park bag items from getting soaked or dirty.

Toys

 to entertain the kids when you've got long waits.

Trash Bags

to collect dirty clothes in your Resort room. No more losing socks under the bed! 

Tweezers
Umbrella

  if you prefer it to a poncho (or in addition to a poncho). 
Watch or Fitness band
Water Bottles you can refill can save you cash and keep you conveniently hydrated.
Wipes

for cleaning hands, surfaces, and anything else that gets sticky or dirty. Pack both regular wipes and antibacterial ones. 

Zipper-Top Storage Bags for a ton of different possible uses!
Click here to visit the
Walt Disney World Planning

portion of AllEars!