DISCLOSURE: This post may contain affiliate links, which means when you click a link and make a purchase, we receive a commission.
It's not exactly news that Disney World can be a very expensive place. Between park tickets, travel, hotel reservations, meals, and more, you can spend quite a lot of cash on your Disney vacation.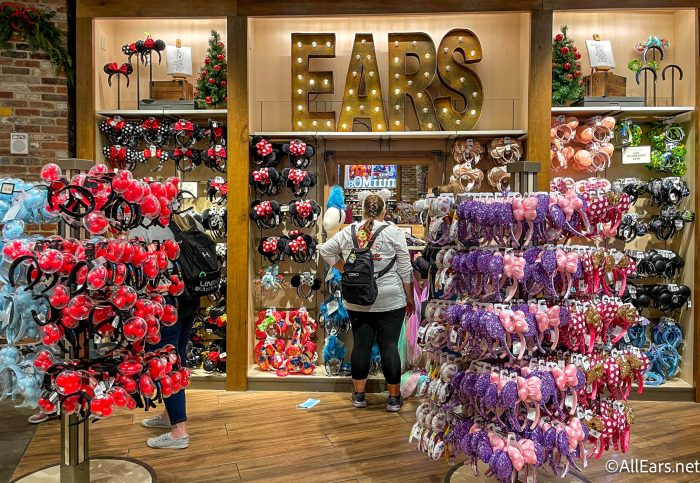 One of the costs that you might not think of while you're planning is souvenirs. You'll probably want something to remember your trip by, whether that's a t-shirt, mug, Minnie ears, pin, or something else. Most of those probably won't break the bank (remember we said MOST), but some souvenirs can REALLY cost you.
Let's look at the most ridiculously expensive souvenirs that you can get in Disney World.
Before we get into the souvenirs, we want to start with a disclaimer: everyone has their own preferences and budgets, and we 100% respect that some people love and buy all the things on this list.
If you're planning for a big souvenir purchase in Disney World, and you've been saving because you know that it'll cost more than most souvenirs, we don't see the problem with splurging on something you love. We won't judge you at all for what you like to spend your hard-earned money on in Disney World!
We're talking about these souvenirs in the context of what might shock you if you're not prepared for the price tag. In this list, we'll start out with the mildly expensive item before we get to the really shockingly pricey things at the end.
Dress Shop Dresses
Disney has a collection of dresses called the Dress Shop Dresses. They're each themed after an attraction, character, or other Disney thing.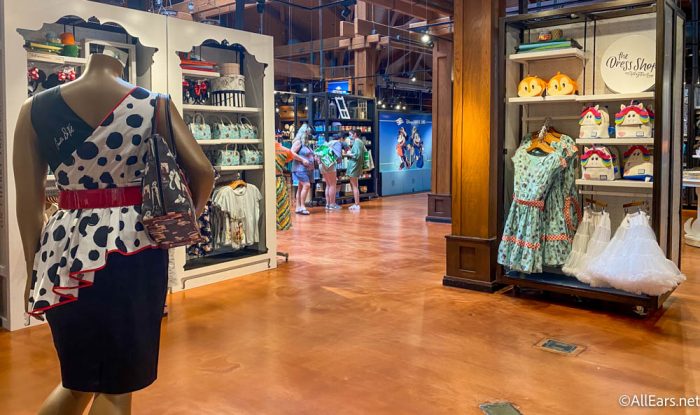 We've seen some adorable dresses celebrating restaurants like Casey's Corner…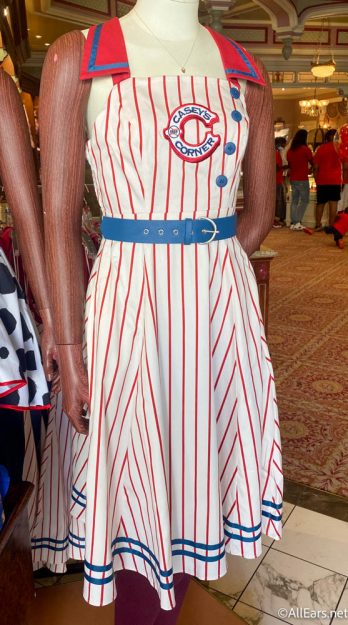 …attractions like Tower of Terror…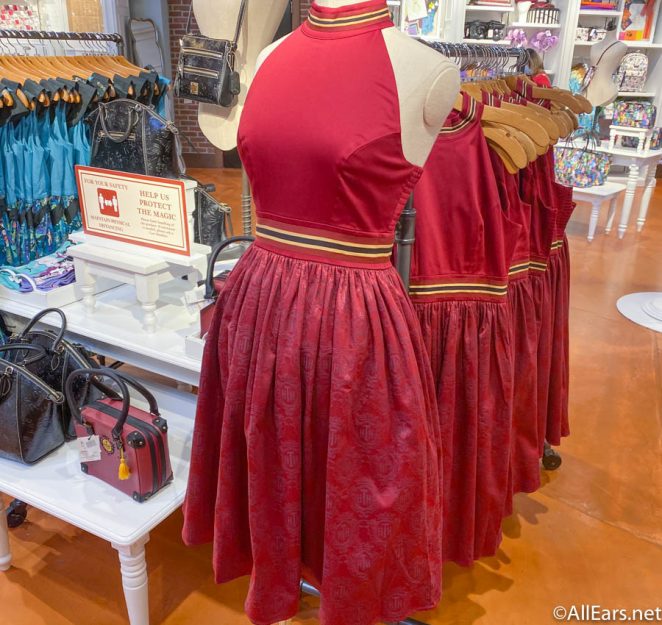 …and characters like Black Widow.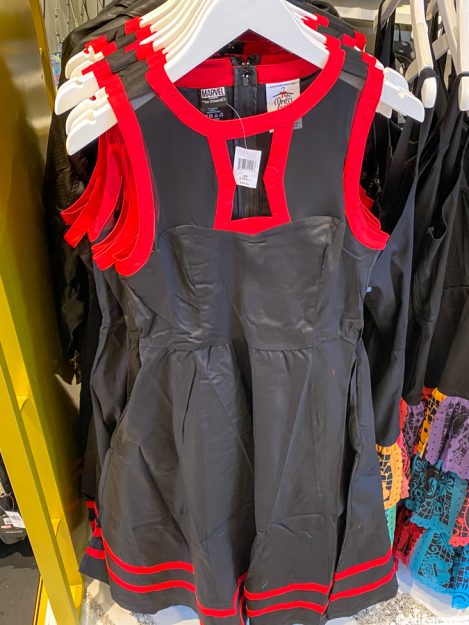 For a nice dress, the price on these is actually not too crazy. Most of the Dress Shop dresses cost $128 in the parks and online at shopDisney.
What makes these dresses not quite worth the price is their practicality. Where exactly do you wear these dresses besides Disney World on Dapper Day?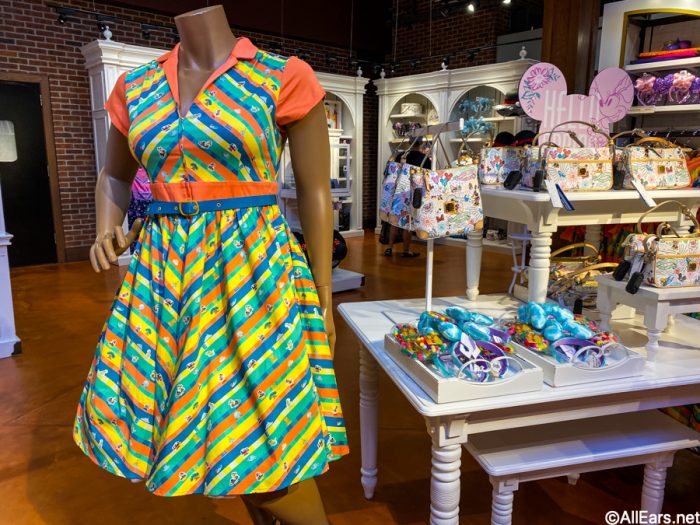 Although some of them are REALLY cute, it's difficult to justify spending over $100 on a dress that you probably won't wear more than a couple of times. When we think about it, though, people spend WAY more than that on wedding dresses, which are usually only worn once.
So what the heck? If you love it a lot and it fits in your Disney souvenir budget, we vote you say YES to the dress!
Lightsabers
Moving up the price tag ladder a bit, we're taking a look at lightsabers in Disney World.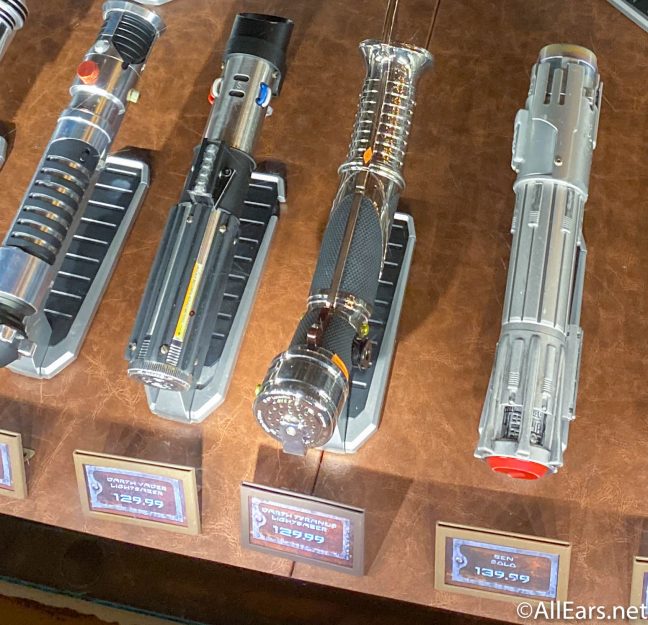 If you're heading to Disney's Hollywood Studios, you can make a reservation for Savi's Workshop in Galaxy's Edge (the Star Wars-themed land) to build your own lightsaber.
You can choose your own lightsaber hilt, blade color, activation switches, and more to customize it so that it becomes your own. Each lightsaber (plus a carrying case that's included) costs $219.99.
You can also buy legacy lightsabers that belonged to certain Star Wars characters, like Rey, Kylo Ren, Darth Vader, Darth Maul, and more. These are usually less expensive than the custom lightsabers — but you'll need to purchase a blade (priced around $40) unless you already have a compatible blade from Savi's. The hilts themselves range in price from about $130 to $190.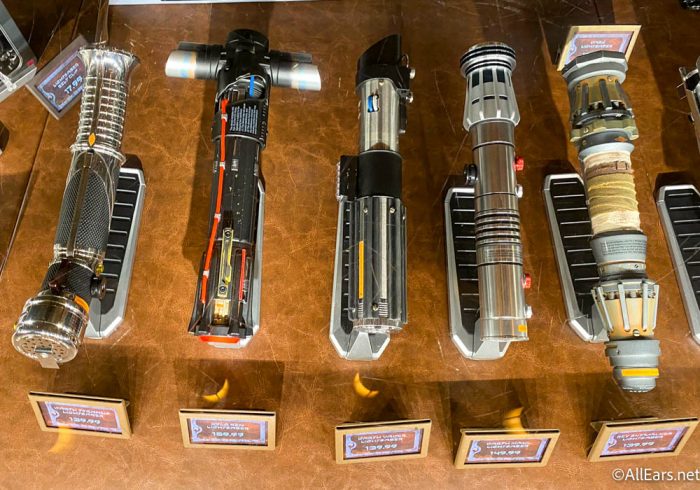 We think the lightsabers are actually a little more practical for big Star Wars fans. If it's something that you'll hang on your wall (or even pull it out for some epic — but careful — battles), the price tag might be worth it for you!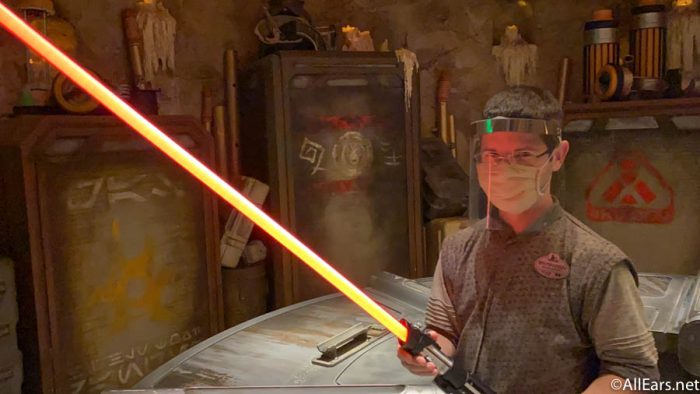 But for the average visitor at Galaxy's Edge who isn't an intense fan, $200 is a bit much for a toy weapon. And we've often seen families walking Hollywood Studios around with several lightsabers, which means there was a very high number on that receipt after all the kids got to build their own. It only takes five lightsabers to break $1000, which is money that you could've used to stay an extra couple of days in the parks, get a very fancy meal, or buy a LOT of other souvenirs that aren't $200 lightsabers.
Dooney & Bourke (and other designer) Bags
Has anyone else had that experience where you see a really cute purse in Disney World, you pick it up to admire it…and then you see the price tag? When those numbers hit the triple digits, we usually gently set the purse down and then back away slowly.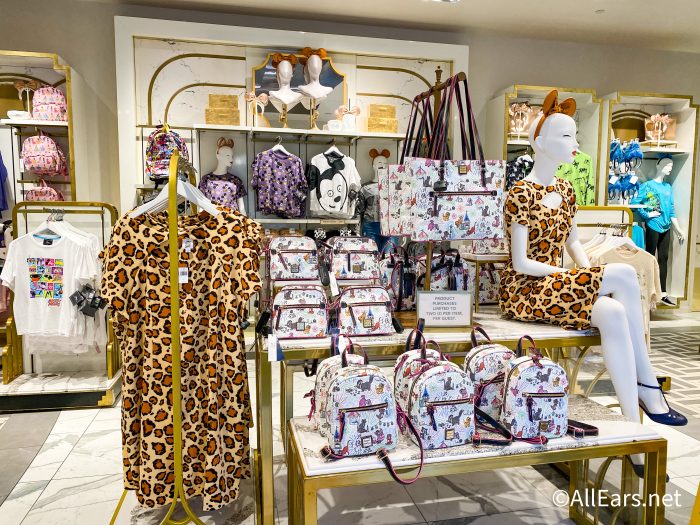 You can get some really cute, not-super-expensive Disney bags in the gift shops, but there are also a lot of Disney-themed designer bags by companies like Kate Spade and Dooney & Bourke which cost significantly more.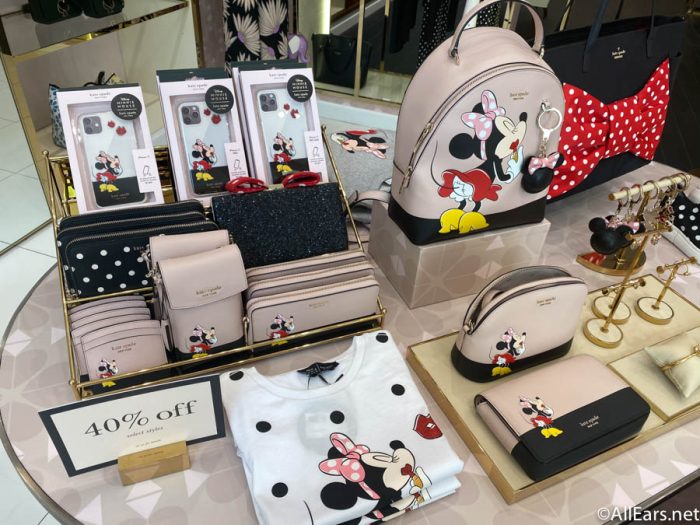 We're not going to lie — these designer bags are very tempting. Both Kate Spade and Dooney & Bourke have 50th Anniversary collections, and we just saw the newest Dooney & Bourke bags that are covered in Disney dogs dressed for the holidays. Adorable? Yes. Expensive? Also yes.
Most of the Dooney & Bourke bags range in price from $198 (for crossbody purses) to $298 (for dome bags and totes).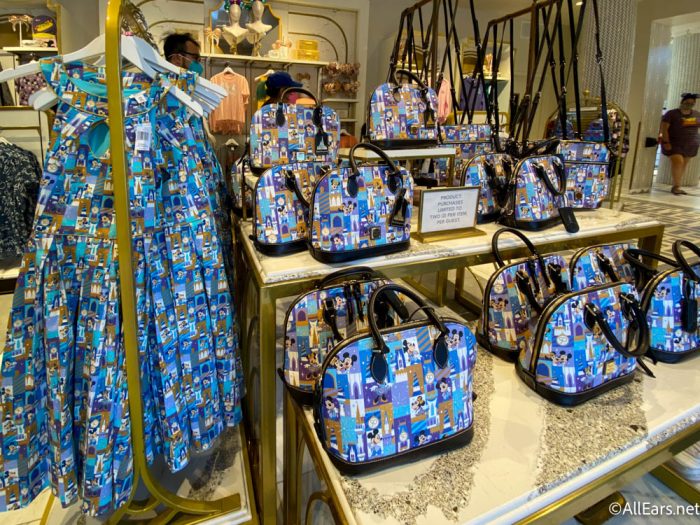 The Kate Spade bags range from $65 (for a card-holder) to $348 (for a backpack).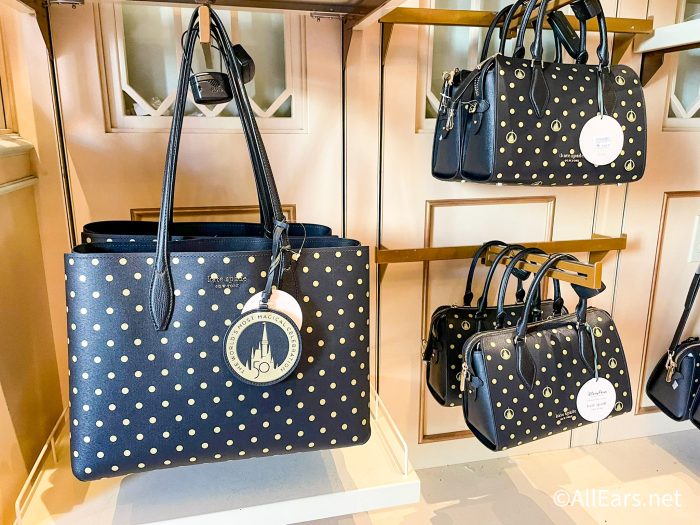 These prices aren't far off from what you'd pay for a designer bag anywhere, not just in Disney World. But we're not usually planning on buying a designer purse every time we go on vacation. That's more of a "plan-for-a-long-time-and-save-up" kind of a purchase rather than a Disney World souvenir.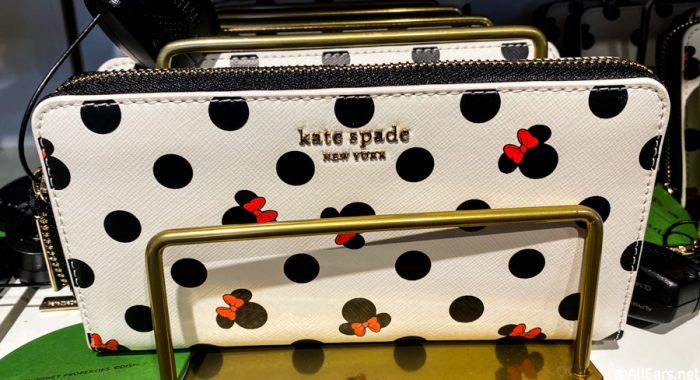 So if you've got your eye on a designer bag at Disney World and you've planned and budgeted to get it, more power to you! Some of those bags are REALLY cute, and the brands have reputations for high quality. But if you're just casually shopping, you might be a little shocked by the price tags on these purses.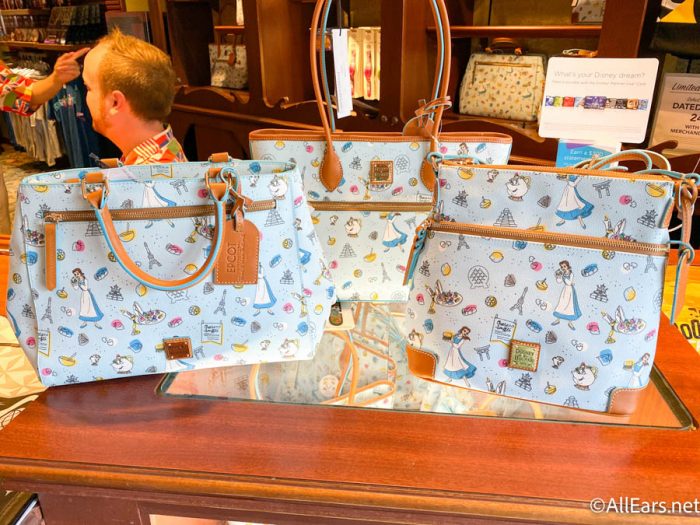 You can usually find Disney-themed designer bags in shops like Uptown Jewelers (Magic Kingdom), Once Upon a Time (Hollywood Studios), and Ever After (Disney Springs).
Citizen Watches
Up another notch on this list are the Citizen watches, which are often found in Uptown Jewelers in the Magic Kingdom.
Disney has a partnership with the Citizen watch company, which has luxurious watches in a lot of different styles.
We've seen some gorgeous timepieces that are inspired by Mickey Mouse, Walt Disney, Cinderella Castle, Disney princesses, and more.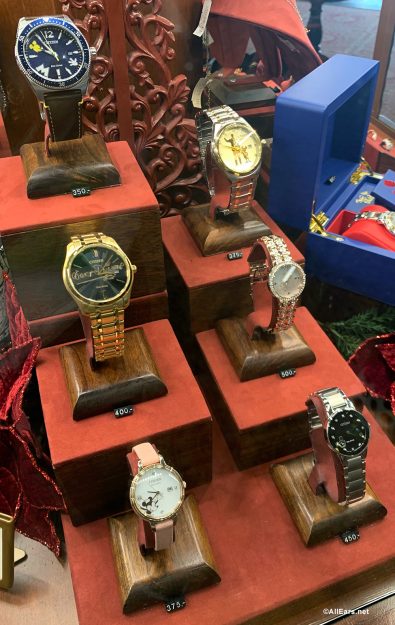 These watches range in price from about $350 all the way up to $850 (for some of the limited-edition ones).  Most of the watches are between $400 and $500, though.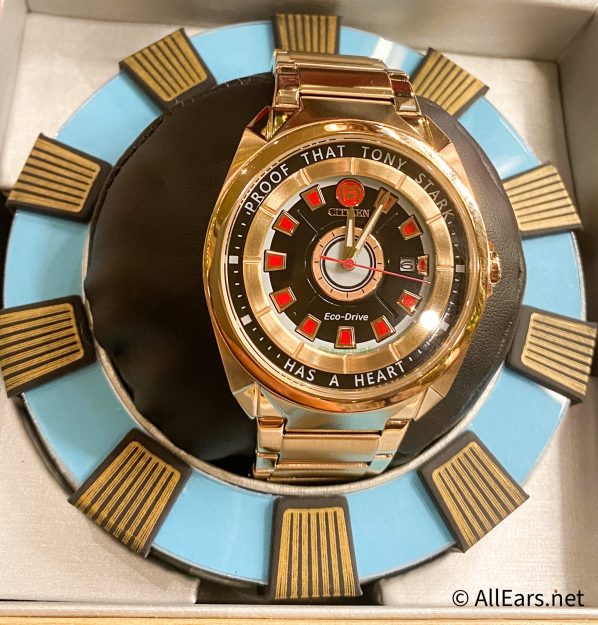 Like the designer handbags, the price on these watches isn't ridiculous for a high-quality watch. But if you're not expecting to drop $500 on your Disney World souvenir, it can be startling to see that price!
Designer Ears
Most of the Mickey and Minnie ears we see in the parks cost between $25 and $35. There are tons of different styles and themes to choose from, and we may or may not have excessive amounts of these ears in our closets.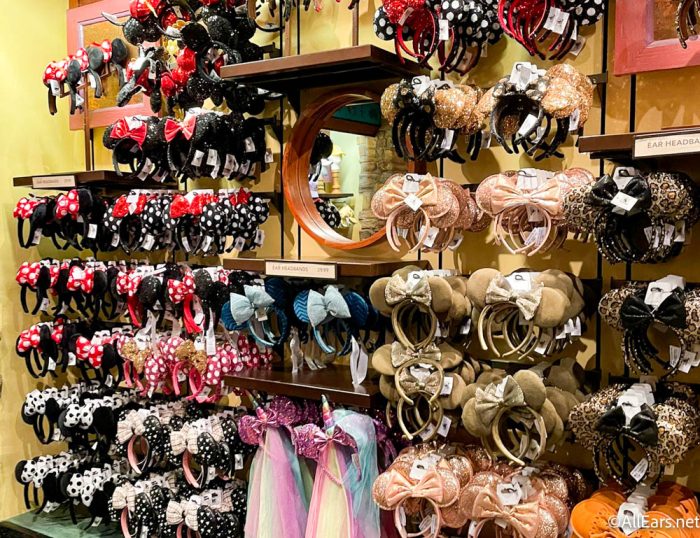 There are some ears that you won't run into while you're looking through the $29.99 pairs, however. Disney has had several different designer ears, including some designed by Heidi Klum, Karli Kloss, and Vera Wang,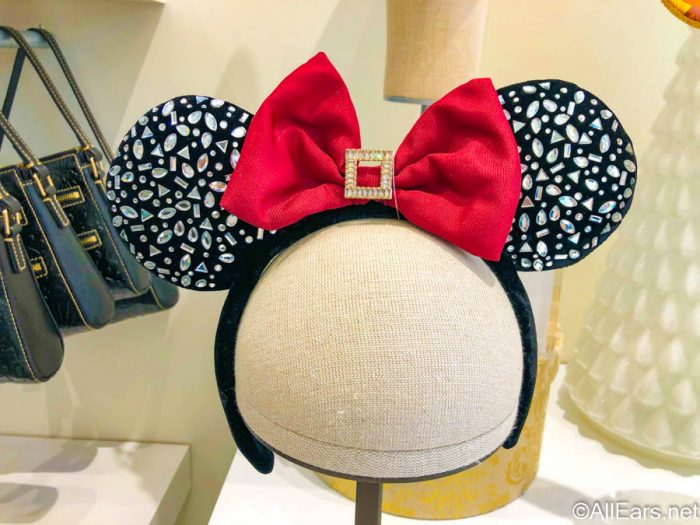 Karli Kloss designed a pair of ears that looked very high-tech, which cost $98. But if you think that's too high, you might want to buckle up. It's about to get real.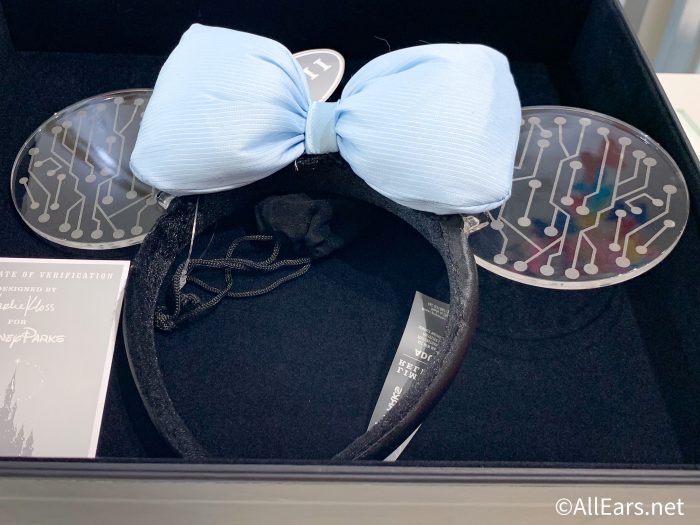 Heidi Klum designed a "Minnie Mouse Ear Tiara Headband" that will cost you $600. We're starting to feel a lot less guilty about buying a few normally priced Minnie ears!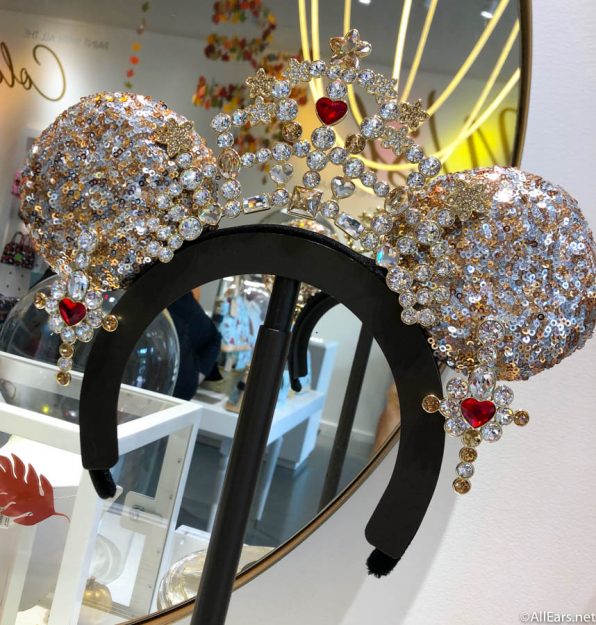 Vera Wang also recently partnered with Disney to create crystal-studded Minnie ears with a huge bow on one side. These ears also have a $600 price tag.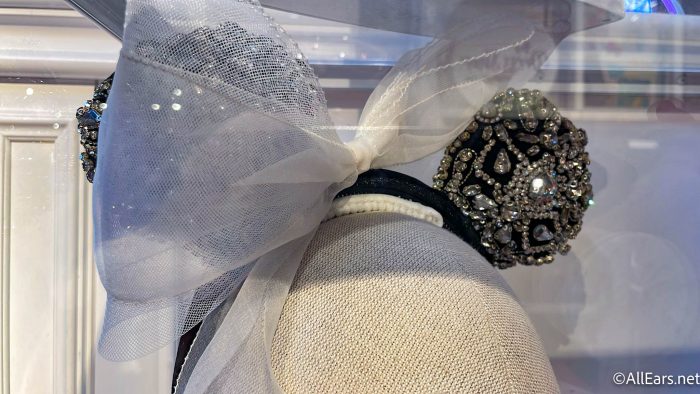 We know what you're thinking. "$600 for one Minnie ears headband? No way!" But those aren't even the most expensive ears available. Just you wait.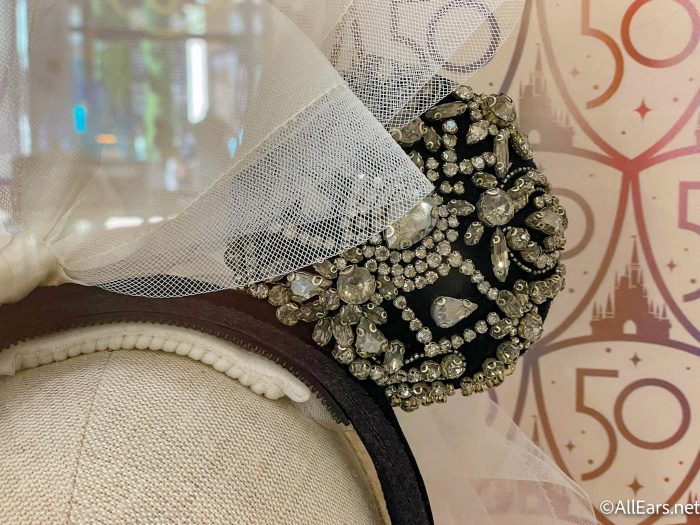 Disney World's latest 50th Anniversary collection is called Luxe Logo, and it includes three new ear accessories. You can get these gold leather Minnie ears for the bargain price (lol) of $225…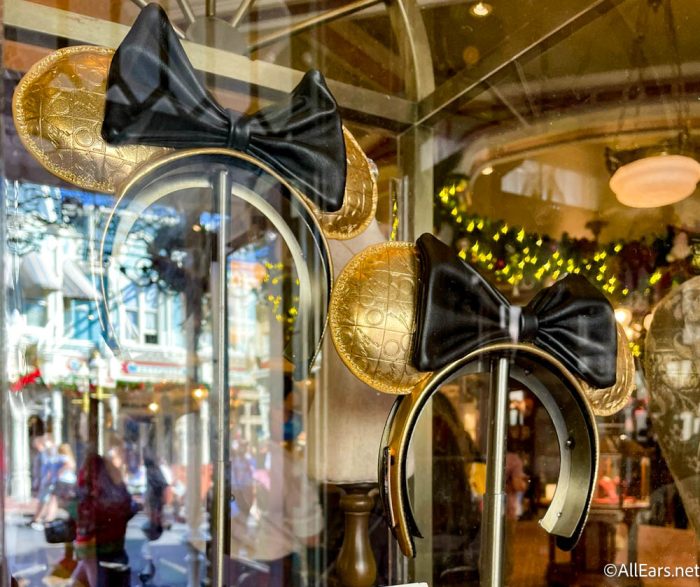 …or if you've set your sights on the gold bedazzled ears, they'll cost you $750. Think we've reached the height of Disney ear prices? Think again.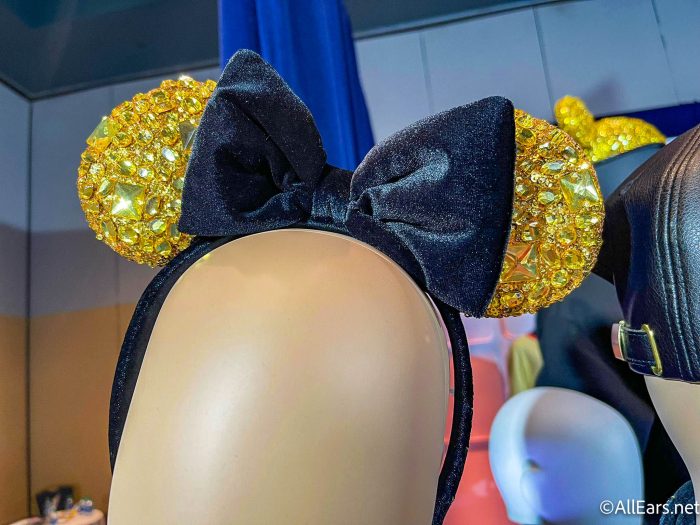 You can also get this collection's bedazzled gold Mickey ear hat. Want to take a guess at its price?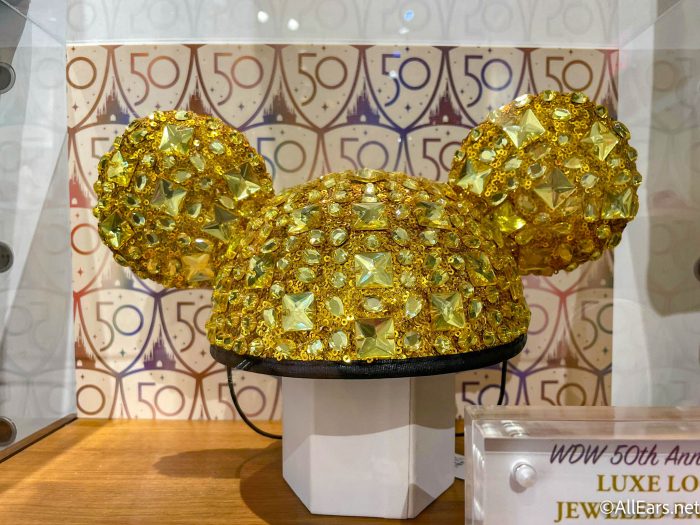 If you said "$1,000," you're correct!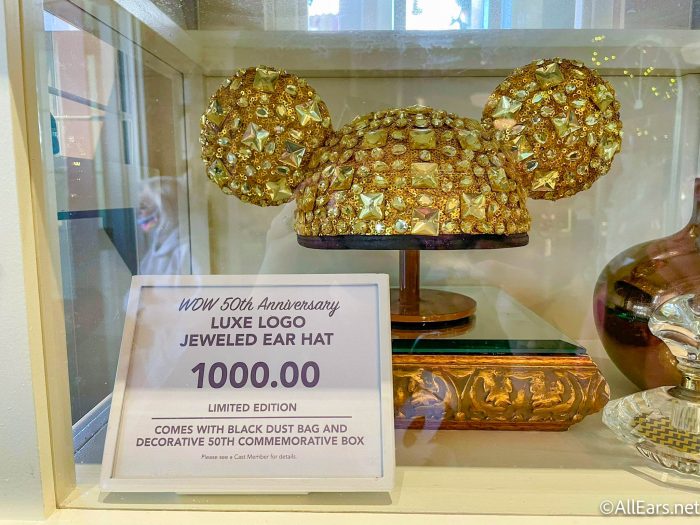 For $1,000, you can book a few nights at a value hotel in Disney World. You could buy park tickets for 9 days. You could get 166 Mickey Premium Bars. Or you can get this bedazzled Mickey ears hat, which we're pretty sure actually makes you the official ruler of all Mickey ears in the world.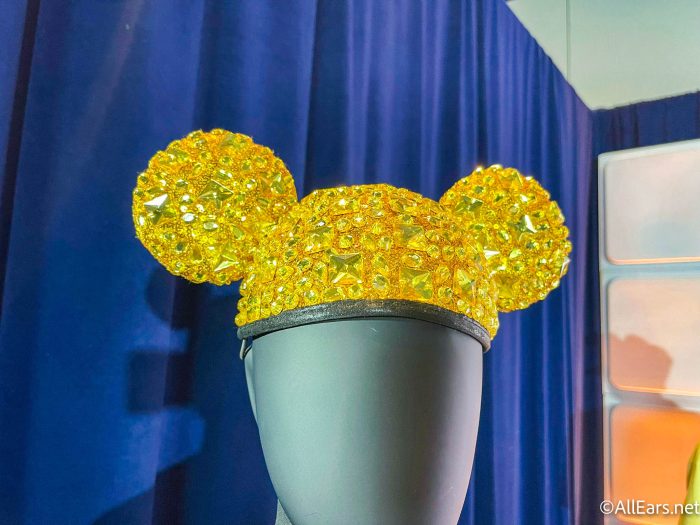 Do we want this ridiculously sparkly and pricey Mickey ears hat? Yes, we do. Can we see it realistically fitting into our Disney World souvenir budget anytime soon? Uhhhh, no. But hey, if you decide to buy it, could we borrow it for a photoshoot? Please?
Art
Like all art, Disney art has a very wide range of prices and quality. Online (and in the parks), you can find prints of Disney attractions or movies for as low as $25.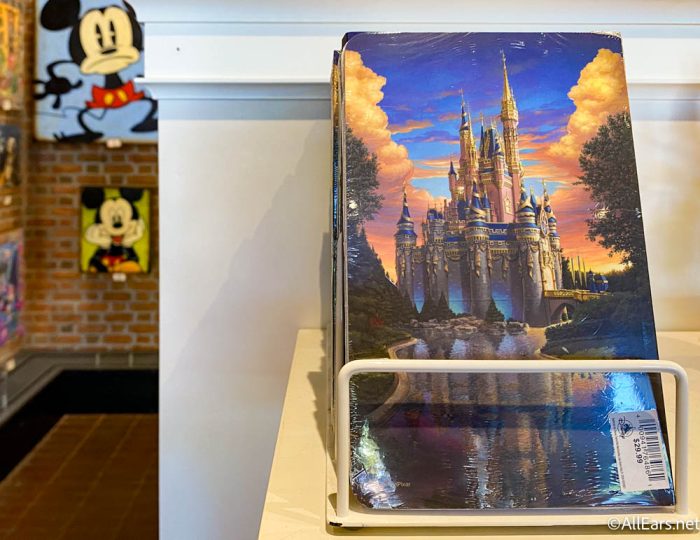 There are options for Disney art prints on canvas by several different artists (like Jared Franco, Heather Edwards, and others) that all cost around $150. These prints measure about a foot by a foot and a half, and you can find ones that feature Rapunzel from Tangled, Tigger and Pooh, Robin Hood, and a lot of other Disney characters and stories.
It builds up from there, with limited-edition prints of some pieces costing between $325 and $675.
There's a beautiful Alice in Wonderland Giclée by Rob Kaz that costs $695.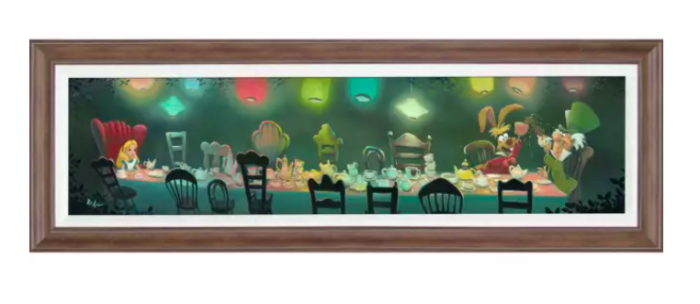 But if you're looking for a very limited-edition piece to add to your collection, take a look at the Mickey Mouse and Walt Disney "StoryTellers" Giclée by Noah. This piece will cost you $3,295. It depicts Walt Disney arriving in Hollywood with Mickey Mouse, and the 25 prints in this collection were personally embellished by the artist.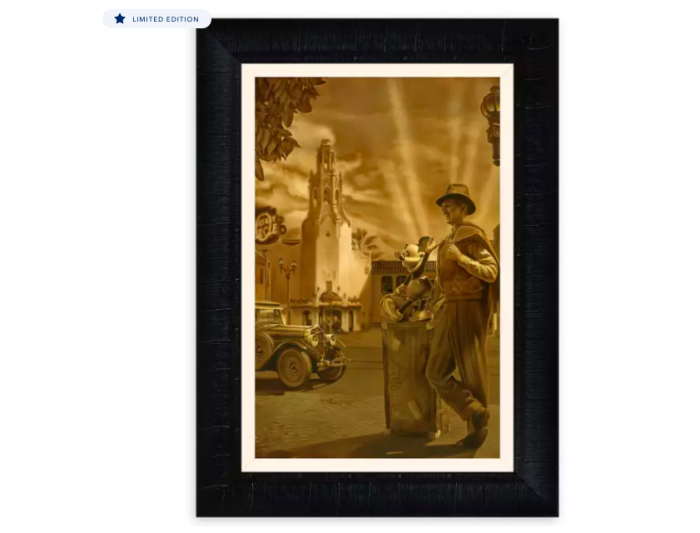 Although the pieces pictured here were found online at shopDisney, you can check out a lot of gorgeous art (at various price points) in the parks at shops like Art of Disney in EPCOT and the WonderGround Gallery in Disney Springs.
Jewelry
Although there are plenty of options for cute Disney jewelry with much lower prices, you might stumble upon some pieces in the parks that cost thousands of dollars.
If you head to Ever After Jewelry in Disney Springs or Uptown Jewelers in Magic Kingdom, check out their display cases to see some shocking prices for necklaces, earrings, bracelets, and more.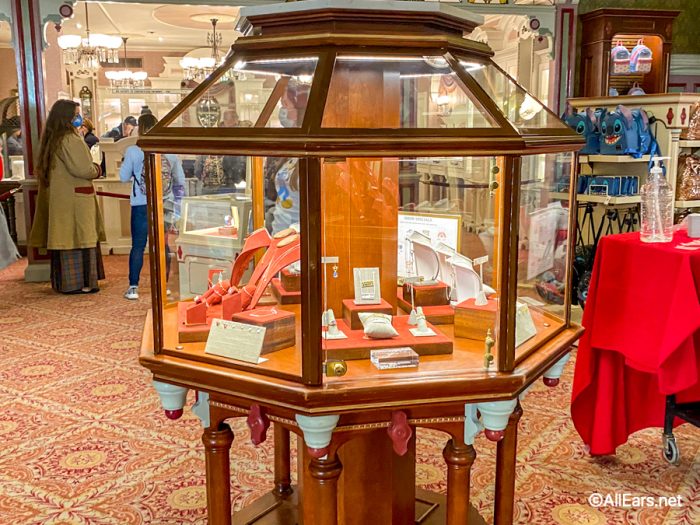 We've seen some white-gold Mickey earrings for $1,000…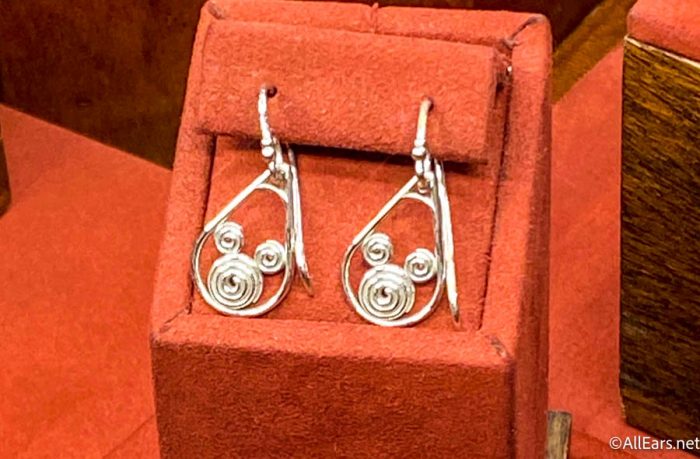 …and a Cinderella Castle necklace from Ever After in Disney Springs that costs $4,200. If you head online, you can find even more options like the platinum Disney Castle Necklace for $3,675.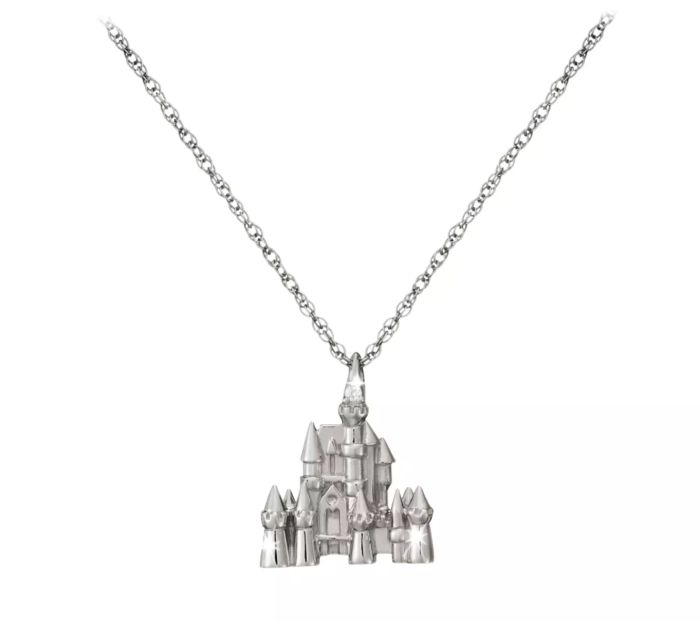 The good news is that you'll find these alongside other options that have much more affordable price tags, like these Cinderella Castle necklaces and earrings.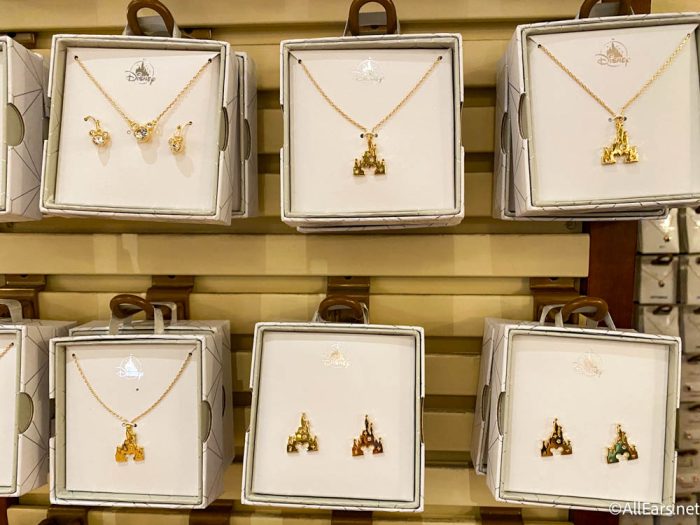 Similar styles cost around $20 on shopDisney.com.
Crystal Sculptures
The most expensive souvenir we've looked at so far is that $4,200 necklace from Disney Springs. But we're about to blow that price tag out of the water. To see some truly startling prices, head over to a Disney World crystal shop.
There's Crystal Arts in the Magic Kingdom, Arribas Brothers in Disney Springs, and Kunstarbeit in Kristall in the Germany pavilion at EPCOT. These shops have Disney sculptures made of different colored crystals. And however much you think these cost right now, go ahead and add a couple of zeros.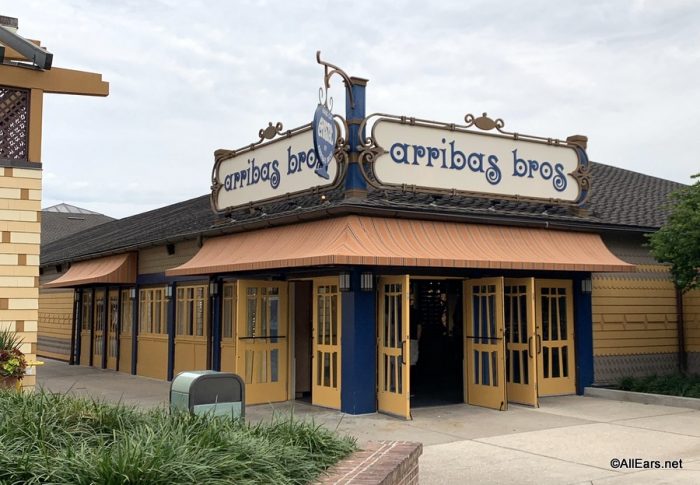 You can get a Dumbo jeweled figurine for $9,500.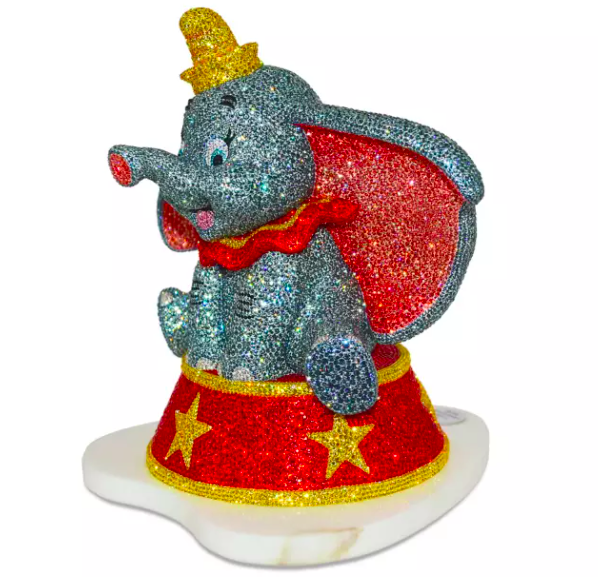 Or you can check out some other Disney figures with similar price tags like the Mickey and Minnie jeweled figures.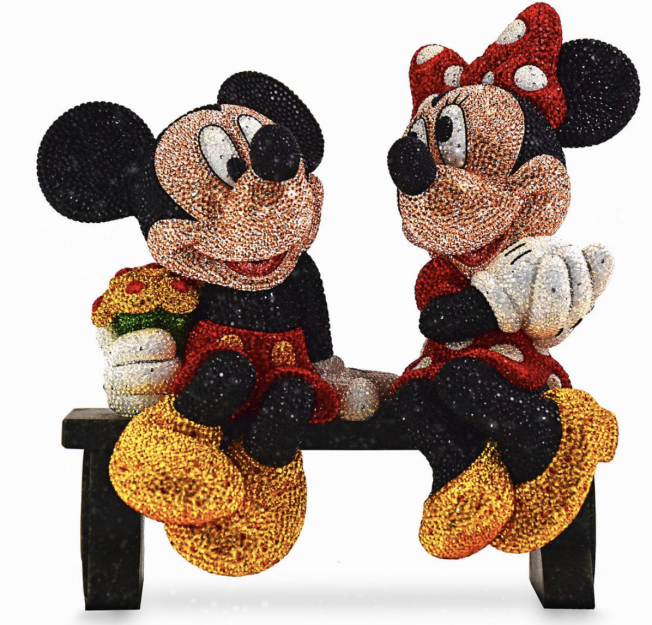 But the crowning jewel (pun intended) of all ridiculously expensive Disney World souvenirs? It has to be the $49,500 Cinderella Castle found at the Arribas Bros store in Magic Kingdom.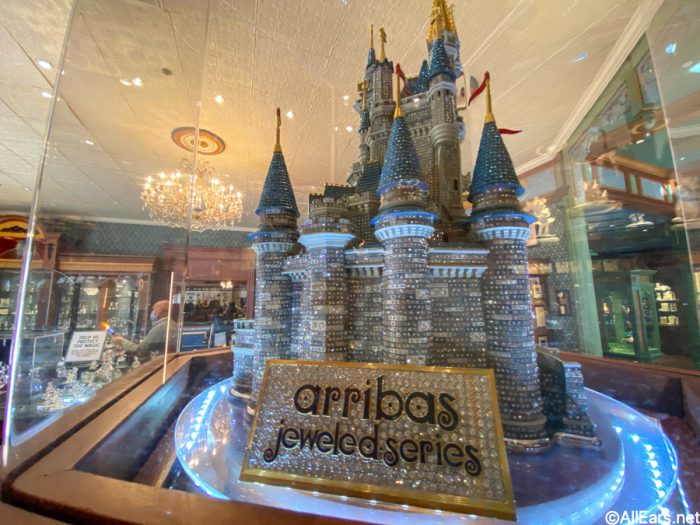 We don't even want to know how many Mickey Premium Bars you could buy with that kind of money. (Over 8000. Yup, we had to know.)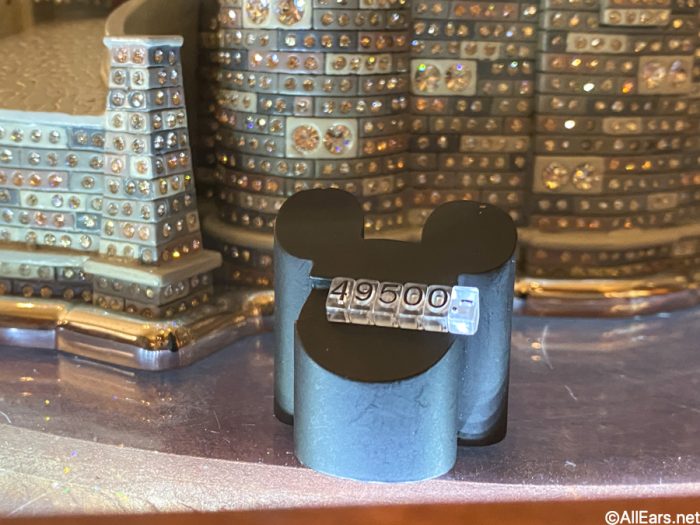 So if you're ever walking through the Magic Kingdom with $50,000 burning a hole in your pocket, now you know where to go!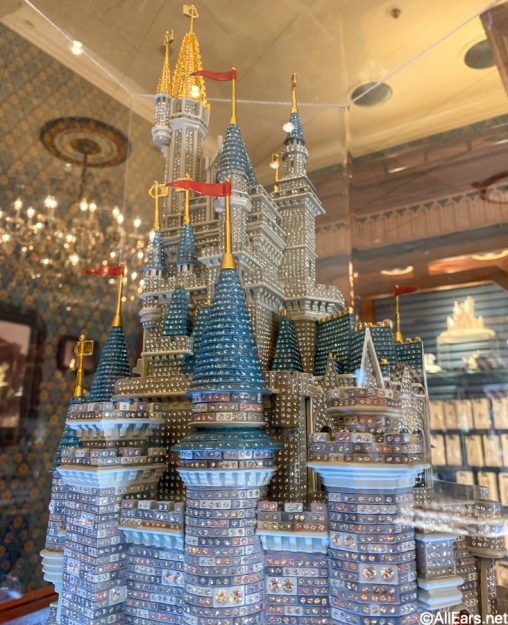 Like we said at the beginning of this article, the price tags for these souvenirs are only outrageous if you're not planning and budgeting for them. (Okay, 50 grand might be too much even then.) If you really love an expensive Disney World souvenir, and you've got room in the budget for it — and it sparks joy! — we vote you go for it! But if you're hoping to keep the spending at a slightly more reasonable level during your vacation, there are TONS of other options for souvenirs around the parks.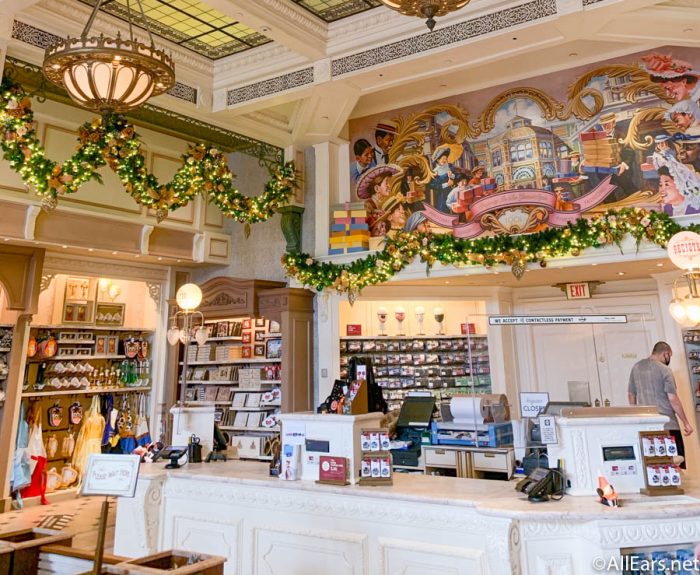 And make sure to check online at shopDisney before buying something, because sometimes the prices on there are lower for the same items that you'll find in the parks.
Keep following AllEars for more tips on saving money during your Disney vacation!
Which of these pricey souvenirs is the most tempting to you? Let us know in the comments.
Join the AllEars.net Newsletter to stay on top of ALL the breaking Disney News! You'll also get access to AllEars tips, reviews, trivia, and MORE! Click here to Subscribe!