It's no secret that the best way to have an amazing Disney World vacation is generally a LOT of planning and preparation.
You'll need hotel and dining reservations, Park Passes, a plan for getting on your must-ride attractions…the list goes on! So how do you know where to begin with all of that planning? We've got plenty of tips for what to do here at AllEars, but we also know what NOT to do.
Here are 10 BIG mistakes you're making when planning for your Disney World trip.
First of all, we want to mention a disclaimer that everyone does Disney World differently. Some of these tips can apply to every vacation, and others might not be important to you and your Disney crew (or not important to you at all!).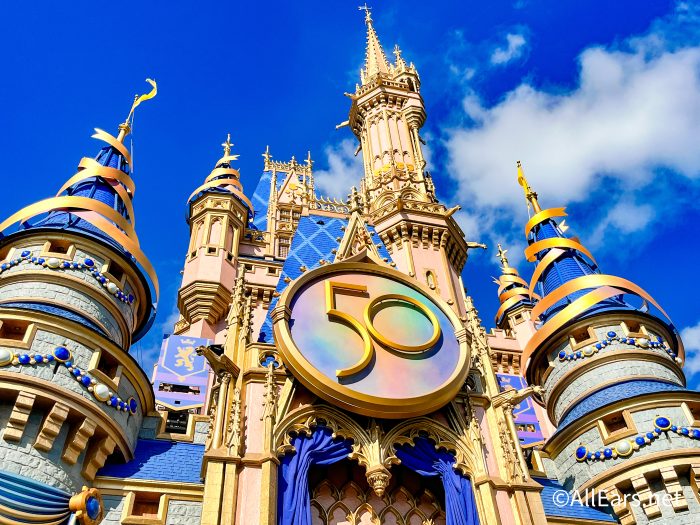 We pulled from our own experiences as well as comments from readers to find the most popular and infamous mistakes that you should avoid as you plan your trip. We'll start with an obvious one.
Not Planning Ahead
Even the most spontaneous travelers will need to do a little bit of planning for a successful Disney World trip!
Park Passes
Disney World's Park Pass Reservation system means that you can no longer just show up at the entrance to the theme parks and expect to get in.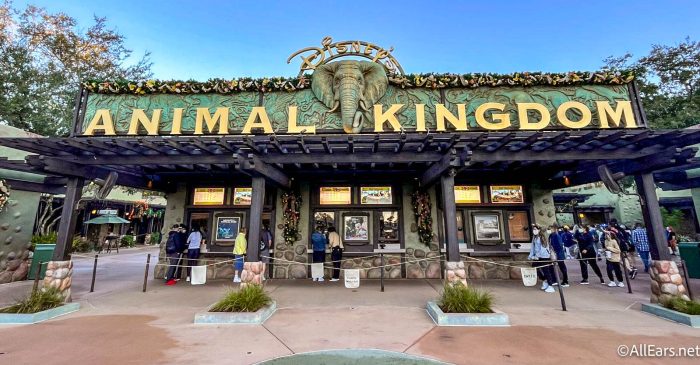 Not only will you need tickets to get into the theme parks, you'll also need to reserve your spot for entry, since the parks are still keeping track of capacity. Although there is usually availability at all of the theme parks during normal times, we've definitely seen the Park Passes run out — especially during peak visiting time (holidays, summer vacation, etc.)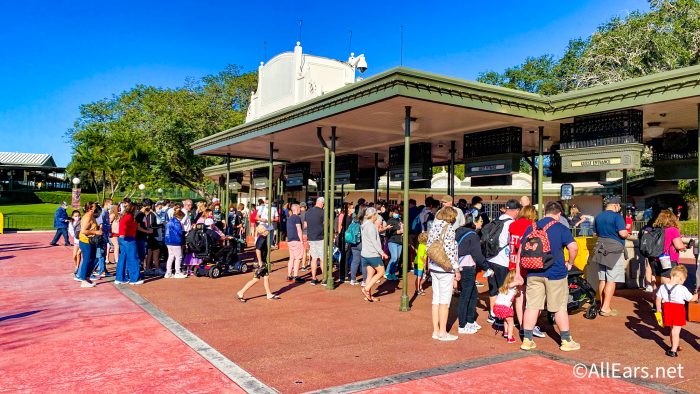 If you get to the theme park that you want to visit and there are no available Park Passes, you will not be able to enter that park. To ensure that you'll be able to head inside, book those Park Passes as early as possible. You can make the reservations as soon as you buy your tickets, and they are included with the price of the park ticket.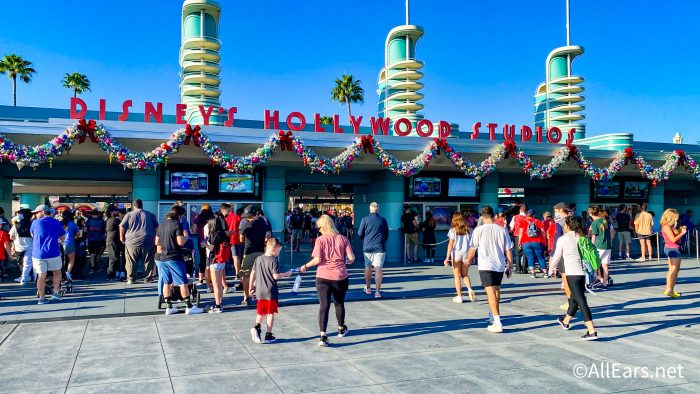 Other reservations also need to be made in advance, including dining, special events, and any extra experiences you wanted to add.
Dining Reservations
Advanced Dining Reservations can be made 60 days before your trip, and those reservations do run out quickly for the popular restaurants in Disney World. You only need advanced reservations for sit-down (Table Service) restaurants. Quick Service (fast food–style) restaurants — like Casey's Corner in Magic Kingdom or Satu'li Canteen in Disney's Animal Kingdom — do not require reservations.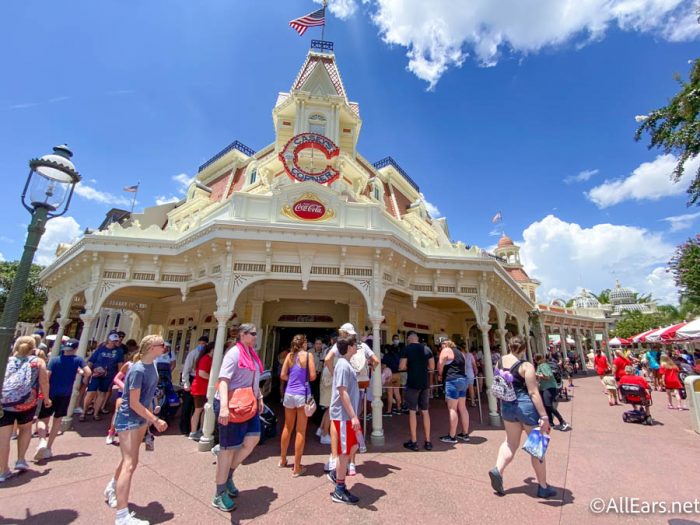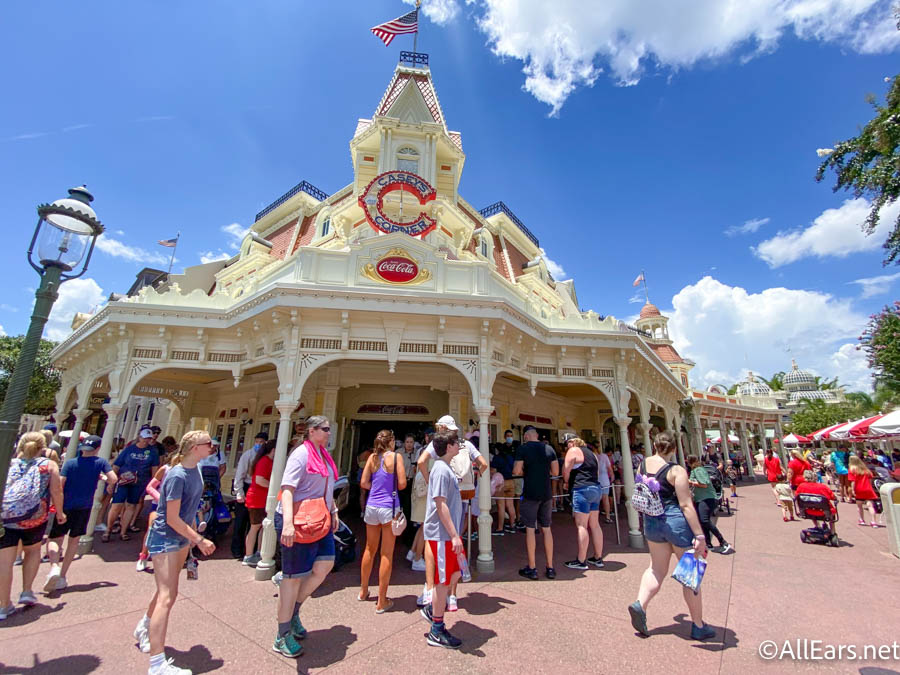 If you wanted a fancier meal or just some time to sit down inside and relax in the parks, a couple of dining reservations are a must. Some of the popular spots that require reservations are 'Ohana at Disney's Polynesian Village Resort, Be Our Guest and Cinderella's Royal Table at Magic Kingdom, Via Napoli in EPCOT, and Chef Mickey's at Disney's Contemporary Resort.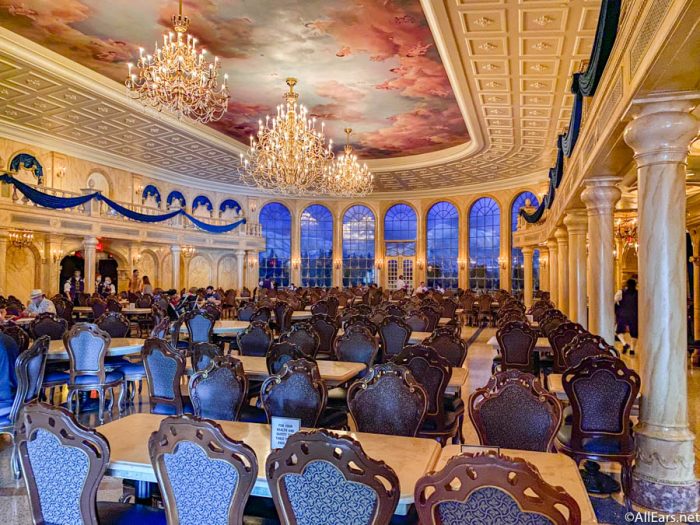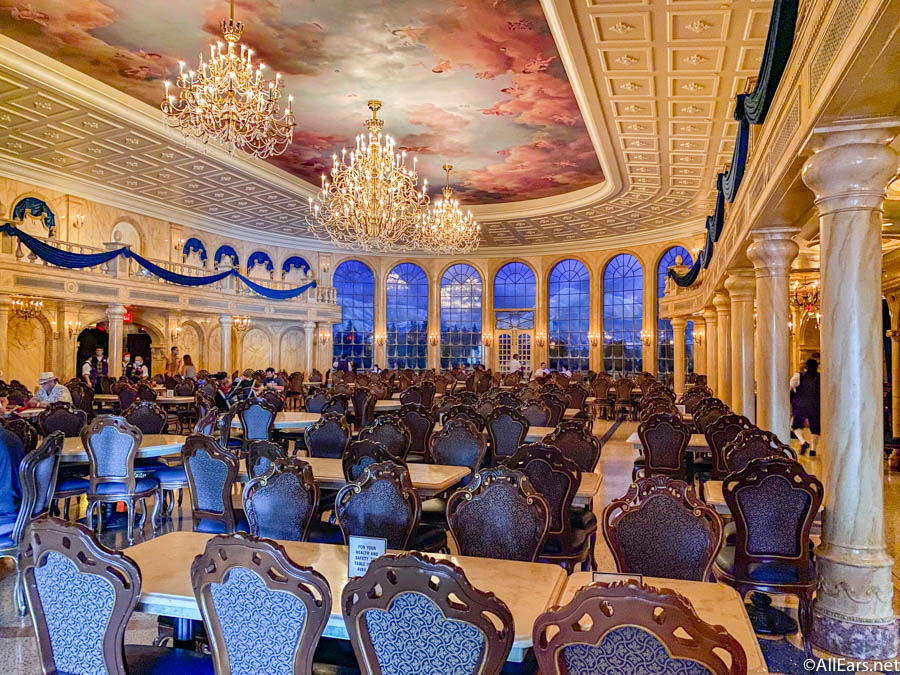 Those are just a few of many, so check on the AllEars restaurant pages or the My Disney Experience app to see if the restaurant you want to visit requires reservations.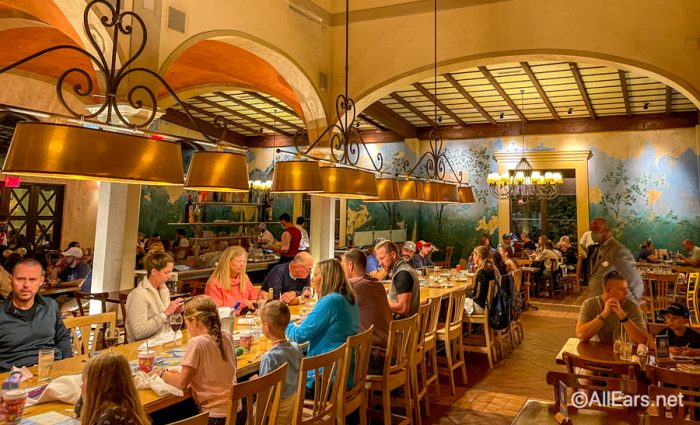 If you can't get reservations for the restaurants you want, don't stress too much. You can always order from the Quick Service spots at the parks and hotels. There are a lot of delicious meals that don't require reservations at all.
Special Events and Experiences
If you're visiting during one of Disney World's special events, be sure to check out that event to see if you'd want to reserve a spot. Recent events include things like After Hours Boo Bash around Halloween and the Disney Very Merriest After Hours Event at Christmastime.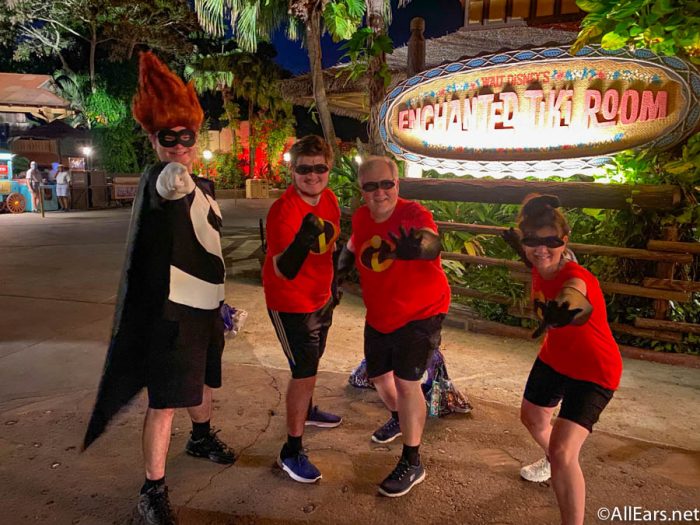 These parties do cost extra (a lot extra…), and you'll likely need to purchase your ticket in advance. We've seen that you can sometimes buy a ticket in the parks on the day of the event, but they often sell out quickly, and they are not guaranteed to be available day-of.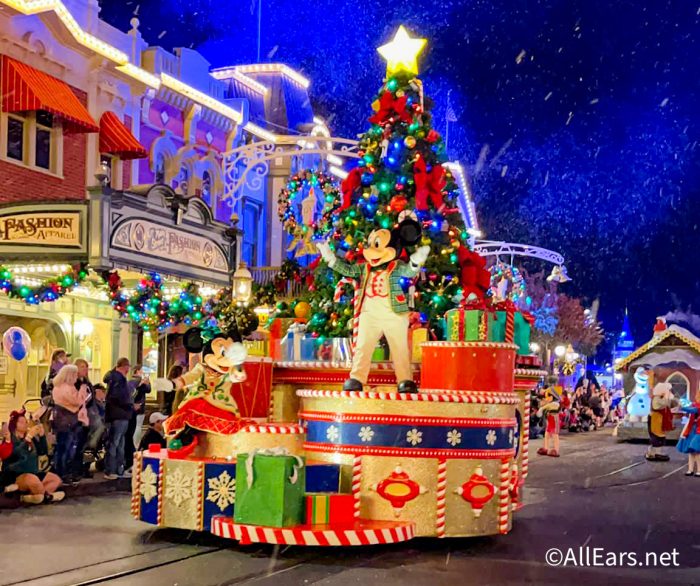 Other experiences also require advanced reservations, like special tours inside the parks. You can get behind-the-scenes looks at the parks or head on an extra-magical safari adventure, but make sure you book your spot early!
Genie+
The new Genie+ system also requires some planning ahead. If you don't want to buy Genie+ for every day, you actually can't buy it for individual days until the day of your visit.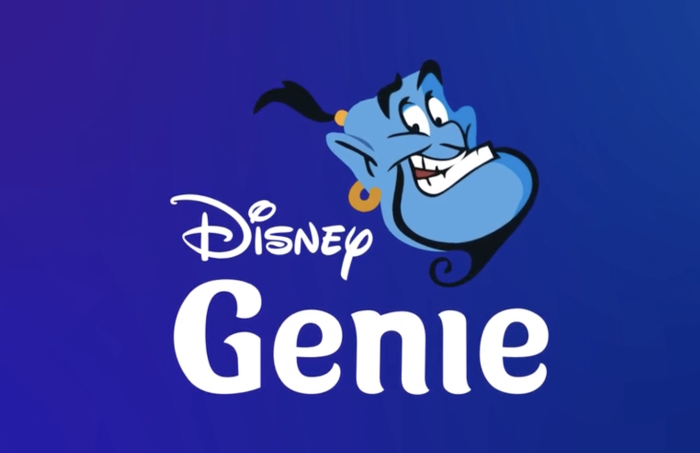 But it's good to decide ahead of time on which days you'll want to buy Genie+ (if any) and how you're going to tackle each theme park. Since you can make your first Genie+ selections beginning at 7AM on the day of your trip, you probably don't want to be waking up at 6AM to make those decisions! Make a plan before your trip so that you know exactly how to tackle the Genie+ and Pay-Per-Ride decisions when they pop up.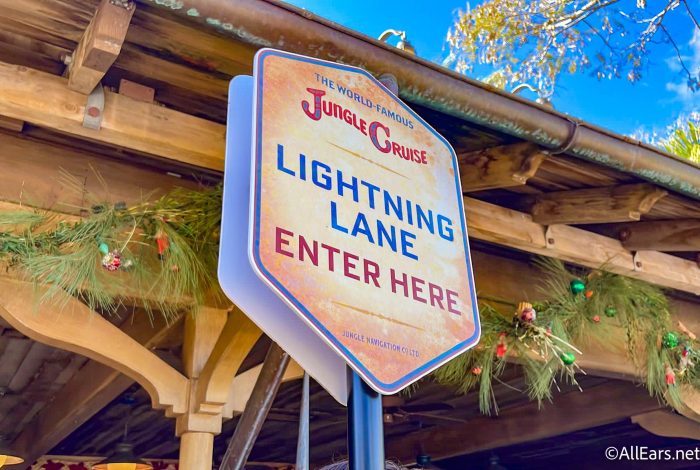 For example, do you want to pay to skip the line at Star Wars: Rise of the Resistance in Hollywood Studios? Or should you get up early and head straight to the attraction to wait in the standby line instead?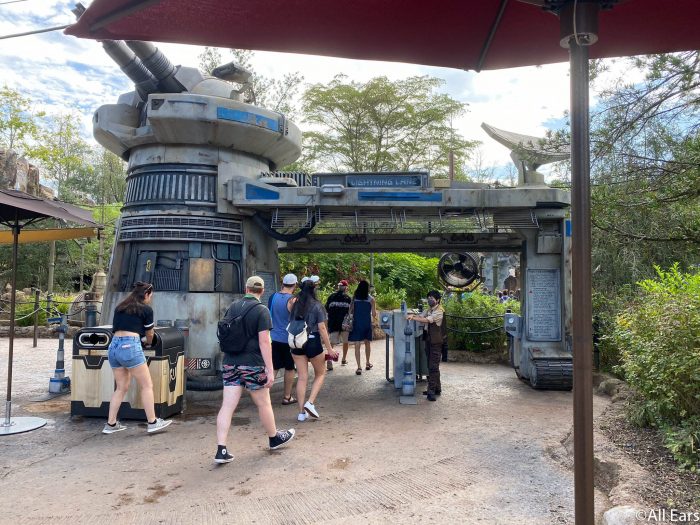 Is the $15 per ticket cost of Genie+ worth it at all of the parks? Or do you just want to buy it for one or two? These kinds of questions are best answered in advance so that you have as little stress as possible during your vacation.
We know that all of the advanced planning sounds like a LOT. We want to do everything we can to help you feel prepared for your trip! Check out our full planning guide here:
Remember that you also want to avoid planning too much for your trip — which is our next mistake to avoid.
Over-planning
We're swapping to the other side of planning ahead now, which is the possibility of over-planning. If you got excited about all of the restaurants and events and booked yourself solid for all of the days of your trip…you might want to re-think some things.
Make sure to give yourself some breaks and down time during the day! Disney World can be an exhausting vacation, so plan for a few quiet moments to sit down and relax.
Instead of planning every second of the day, give yourself a good, general plan that can be adjusted if you decide you want to try something different or if something goes wrong in the parks. If you plan for flexibility, you're less likely to be distraught if things don't go 100% to plan (which they almost never do in Disney World!).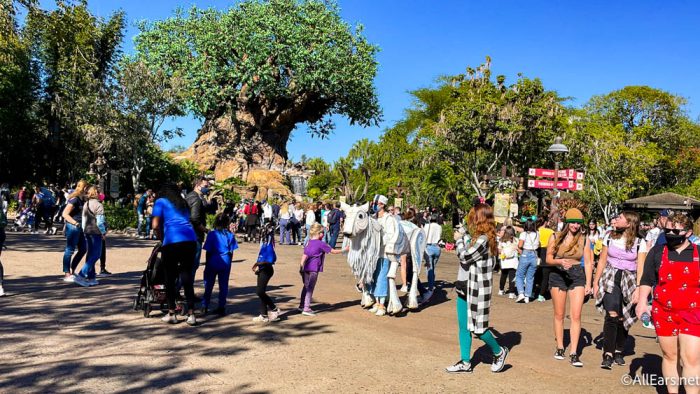 Our recommendation is to have a few great dining reservations and maybe one or two special events/experiences. Make a list of your must-visit rides, shows, and attractions, and for how you'll get to those. A general itinerary like that is usually plenty for a Disney World trip!
Too Many Dining Reservations
The next mistake is similar to the over-planning one. Having too many dining reservations can eat up your time, which means you'll go on fewer rides and see less in the parks.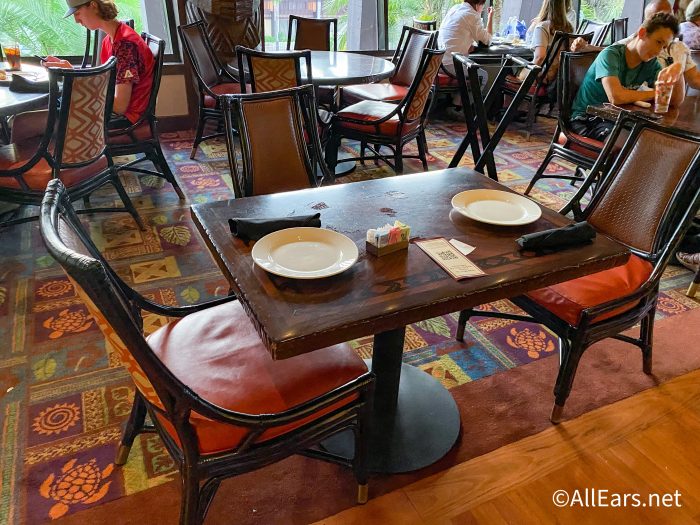 You might not want two sit-down dining reservations in one day if you also want to get on a lot of rides. Table Service restaurants take more time than Quick Service restaurants, so that's less time that you can spend in the parks. In general, most Table Service meals take at least an hour in Disney World.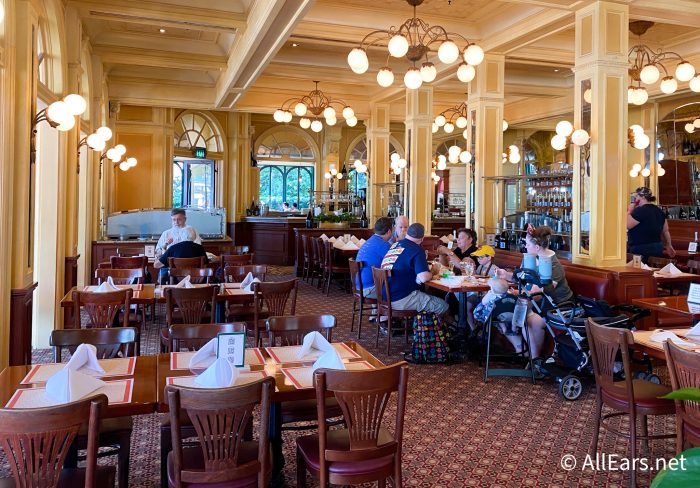 It's not hard to pass three or four hours in dining reservations in one day, which means that you could have gone on some of the most popular rides instead (even with the long standby wait times). And don't forget that there are a lot of fan-favorite snacks available, so you can still have tasty food even without the long meal time. Some of those snacks can be mobile ordered to save even MORE time.
We usually recommend reserving one sit-down meal per day, max. That way you can still get on plenty of rides, and it gives you a chance to try out some of the delicious Quick Service restaurants and snacks in the parks as well!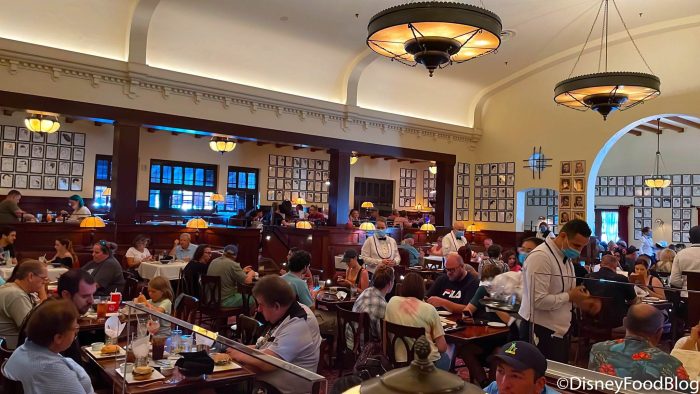 But remember that these tips are not a one-size-fits-all. If your top priority in Disney World is food, maybe you'll want more dining reservations! Just be aware that you'll sacrifice time elsewhere, which might be completely fine with you and your group.
Assuming You Need a Deluxe Resort
Disney World hotels are split into three different categories: Value, Moderate, and Deluxe. The prices for each hotel vary widely depending on the time of year and which room you reserve. But in general, the Value Resorts are the cheapest, Moderate are in the middle, and Deluxe are the most expensive (and fanciest).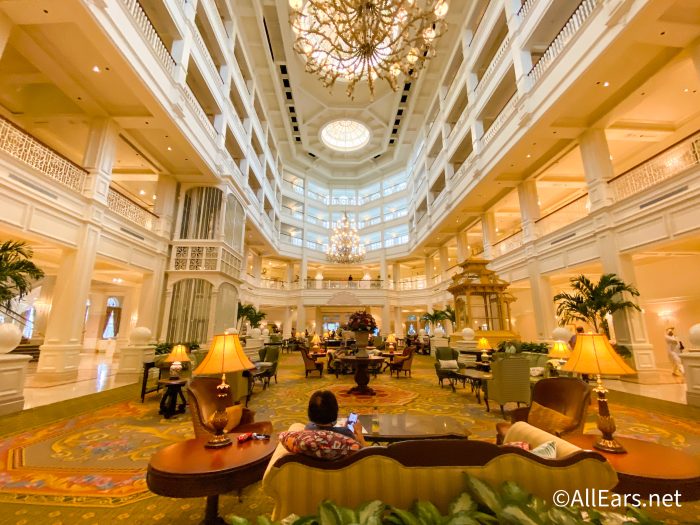 Stating the obvious, Disney World is not a cheap vacation. Once you've budgeted for the park tickets, food, transportation, and any special experiences, the last thing you'll want to do is book a hotel for $1,000+ a night.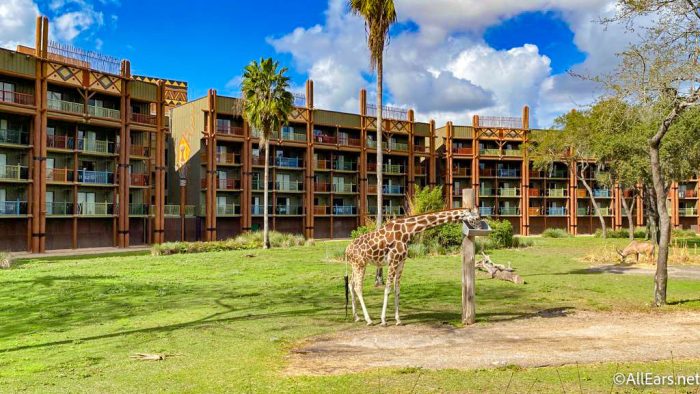 Don't assume that you need to book a Deluxe resort in order to have a lovely vacation! All of the Disney World hotels are clean and safe, and even the cheapest Value Resorts have fun theming and are on-par with an average (or even above-average) hotel anywhere else.
And if your plan is to be in the parks all day anyway, it might not make sense for your group to pay extra for a fancy hotel room that you won't spend much time in. Depending on your vacation plans and preferences, you can have an equally pleasant stay at other Disney World hotels. Remember that ALL Disney World hotels get perks like Early Theme Park Entry, early choices for pay-per-ride attractions, and free transportation to and from the parks.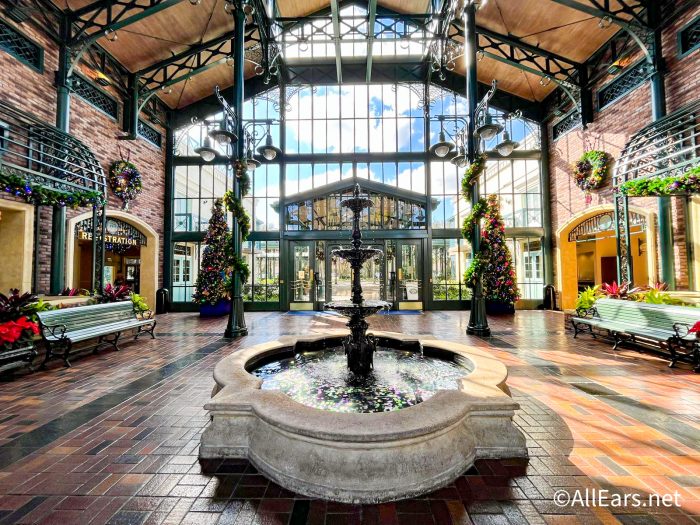 Some of the Value and Moderate hotels even have better transportation options than some Deluxe Resorts. For example, Disney's Pop Century Resort and Disney's Art of Animation Resort are two Value Resorts on Disney's Skyliner route, which means guests at those hotels can get to EPCOT and Disney's Hollywood Studios without waiting for a bus.
Deluxe Resorts are the only hotels that qualify for Extended Evening Hours, which means that guests at those hotels get to stay in some select theme parks (so far just EPCOT or Magic Kingdom) for up to two hours after closing time on certain days. That's a pretty big perk, so if it's worth the extra cost, then that's one reason to choose Deluxe. Just be sure that your trip includes the days Extended Evening Hours are scheduled.
But during off-peak times, you can often find Value Resorts for $100 to $150/night, which means you can save MAJOR cash on your vacation. You can put those savings towards another aspect of your trip or just put the money away for future trips!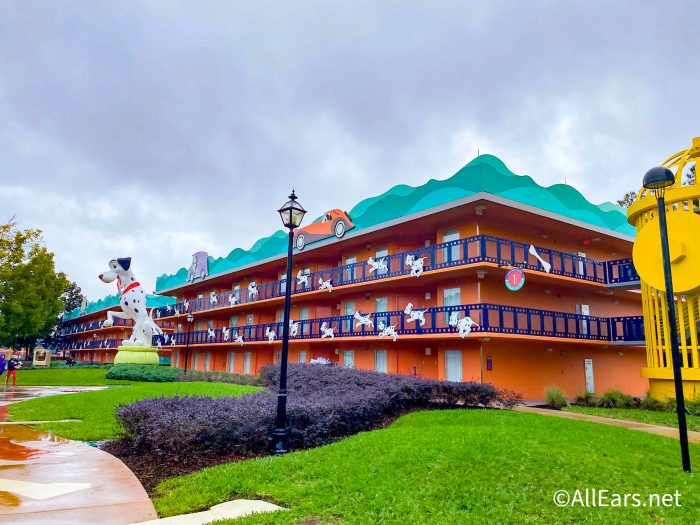 If you're going all-out on your vacation and want a fancy hotel, the Deluxe is the tier for you. But in general, you really don't need a luxurious room to enjoy your stay. Value and Moderate Resorts have great theming and service at a much lower price, so you don't have to spend cash where you don't need to!
Buying Genie+ for Every Day
We briefly mentioned Genie+ in our tip about planning ahead, but we want to reiterate that you probably don't need Genie+ for every day of your trip.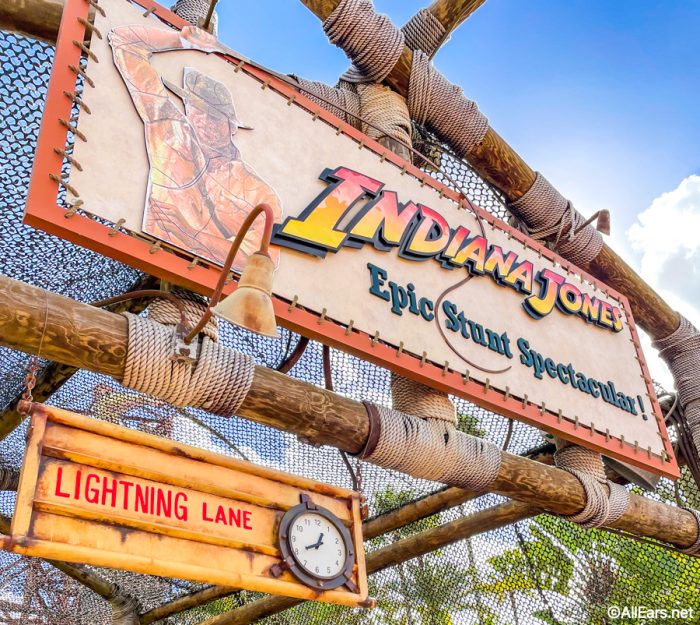 As a quick refresher, Genie+ is the paid replacement to FastPass+, and it costs $15 per ticket per day. With Genie+, you can book Lightning Lanes for certain attractions, and then you'll return at the time you chose, where you can skip the Standby line and head onto the attraction with little to no wait.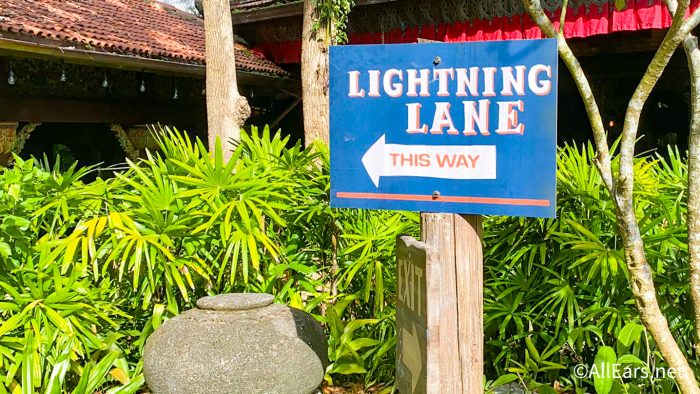 The $15 per ticket per day can grow quickly if you've got a big group or a multi-day vacation. If you're paying for five people, one day will cost $75. Multiply that by however long you're staying, and it keeps adding up. But — depending on your preferences — you really don't need Genie+ at every Disney World park.
Some parks have fewer attractions (we're looking at you, EPCOT), which means that you'll have less to choose from when reserving a Lightning Lane reservation. You can instead get to EPCOT right when it opens (when Standby lines are shorter) and head to the most popular attractions first.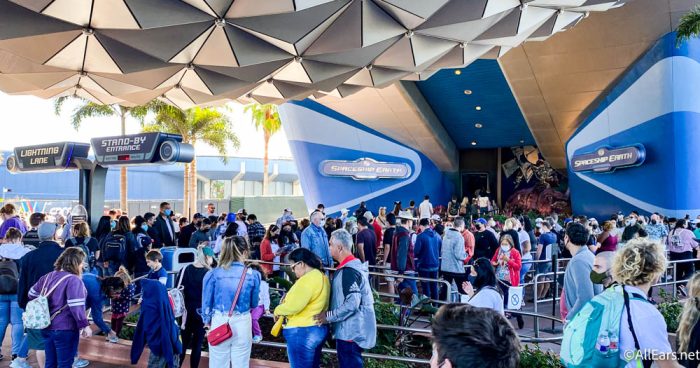 And don't forget that some attractions are pay-per-ride, which means that they are NOT included with Genie+. Each park usually has two pay-per-ride attractions. Instead of using Genie+ for these, you will need to pay an extra fee if you want to skip the line at those rides. You don't have to buy Genie+ to buy pay-per-ride reservations. So if you want, you can pay to ride the two of the most popular rides in each park and then use Standby for the rest (and not spend the $15 per ticket per day on Genie+).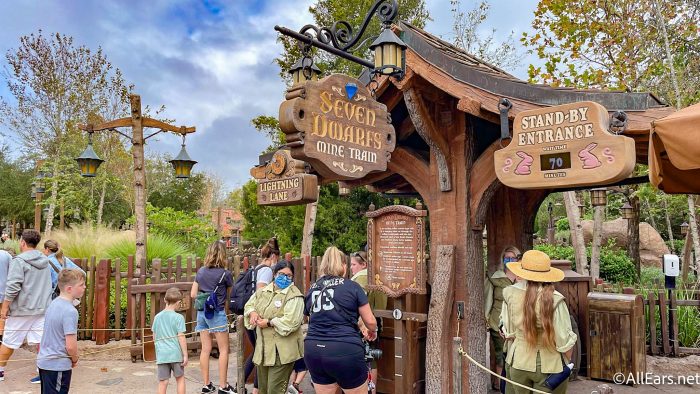 The best option for whether to buy Genie+ and whether to buy pay-per-ride attractions will depend on your priorities and group. The rides with the most attractions (and the most popular ones) are Magic Kingdom and Disney's Hollywood Studios, so if you're going to get Genie+ for some days, we recommend those park days.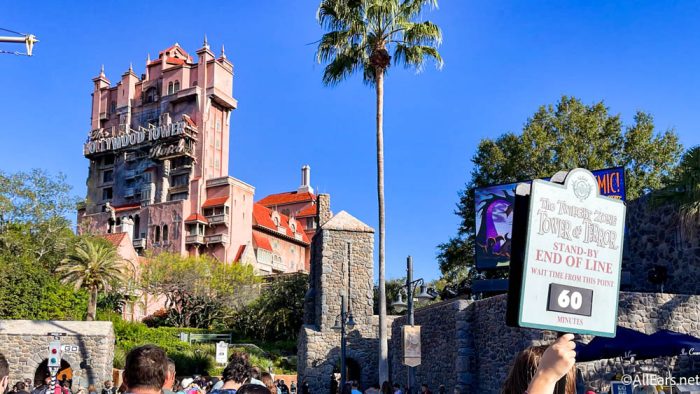 You don't have to buy Genie+ or pay-per-ride attractions at all, though! To get on the popular rides without those tools, make sure you get to the parks right at opening time, and take advantage of perks like Early Theme Park Entry. You can check the forecasted wait times on the free Genie (on the My Disney Experience app) to find the shortest possible wait time for those popular rides.
Staying In the Theme Parks
This mistake sounds wrong at first — why would you leave the theme parks during your vacation? But there's actually a lot to do in Disney World that's outside the theme parks!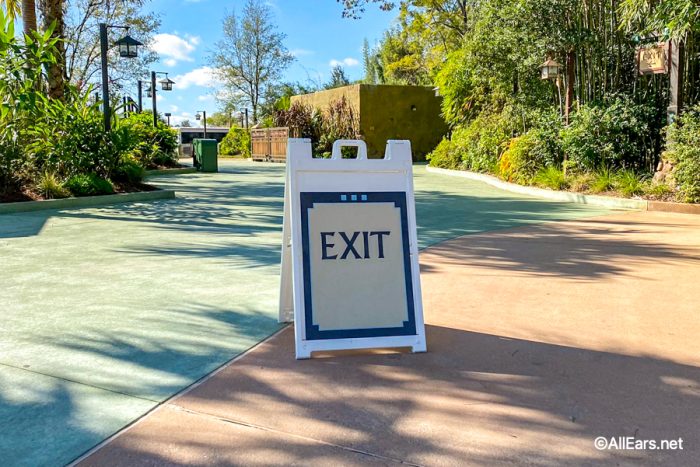 Disney Springs is the shopping and dining center in Disney World. It has a LOT of excellent restaurants (including some world-class dining), and you can find gift shops for all kinds of Disney (and non-Disney) merchandise.
We always try to hit Gideon's Bakehouse when we're visiting the Springs for those half-pound cookies, and you can check out Everglazed Donuts for some really exciting and fun donut flavors.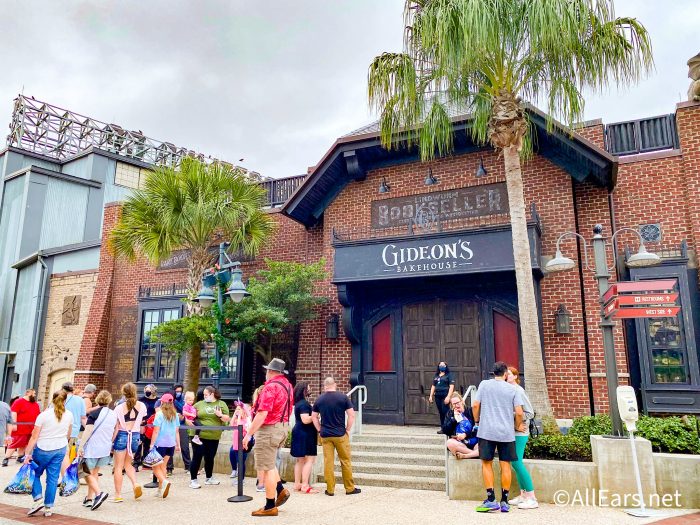 Other Disney World hotels are fun to visit, too, especially if you're visiting during the holidays or looking for some good food. The hotels put up elaborate decorations during the holidays, so a Christmas tree tour of the resorts is a must-do. And several of our favorite restaurants (like Steakhouse 71 and 'Ohana) are located at Disney World hotels.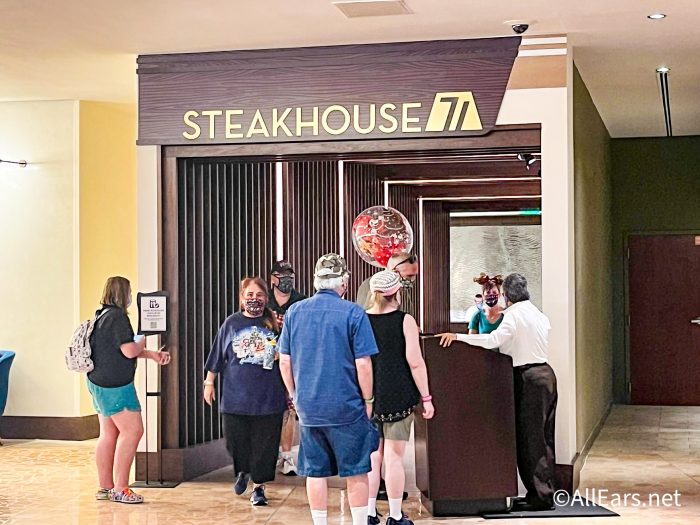 You can hop on the Monorail from Magic Kingdom to check out the Monorail resorts; grab a seat on the Skyliner to see Riviera, Caribbean Beach, Art of Animation, and Pop Century; or just choose a resort bus at the bus station to go wherever your heart desires.
Whether you're just looking at the fun hotel themes, taking a tour of holiday decorations, or searching for the best food, a resort tour is a great way to spend some time in Disney World. And here's a bonus: it's completely free!
Packing the Wrong Things
If you've got t-shirts and flip flops and nothing else in your suitcase…try again! From our experiences in the Disney World parks, we've learned a thing or two about Disney packing lists.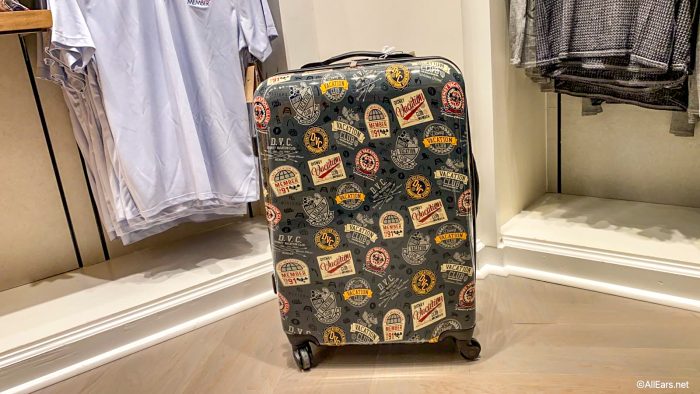 You should probably pack good rain gear, because rain and even storms can pop out of nowhere in Orlando. Tuck a poncho or rain jacket into your backpack so that you don't have to stop and shelter when it starts to pour. We also advise bringing extra socks or flip flops into the parks to wear in case your shoes get wet (during rain or even on a water ride).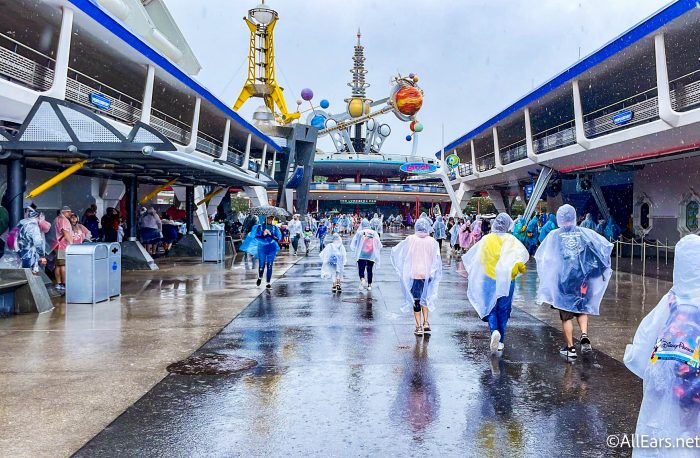 Other essentials include good walking shoes (we mean it – get out your most comfy sneakers and thank us later!), sunscreen, and comfortable face masks. A portable charger and misting fan won't hurt either!
Check out our complete packing list so that you're fully prepared for your Disney World vacation.
Not Planning for Transportation Times
Being on time can be important in Disney World, especially if you're trying to get to the parks right at opening time or have dining reservations.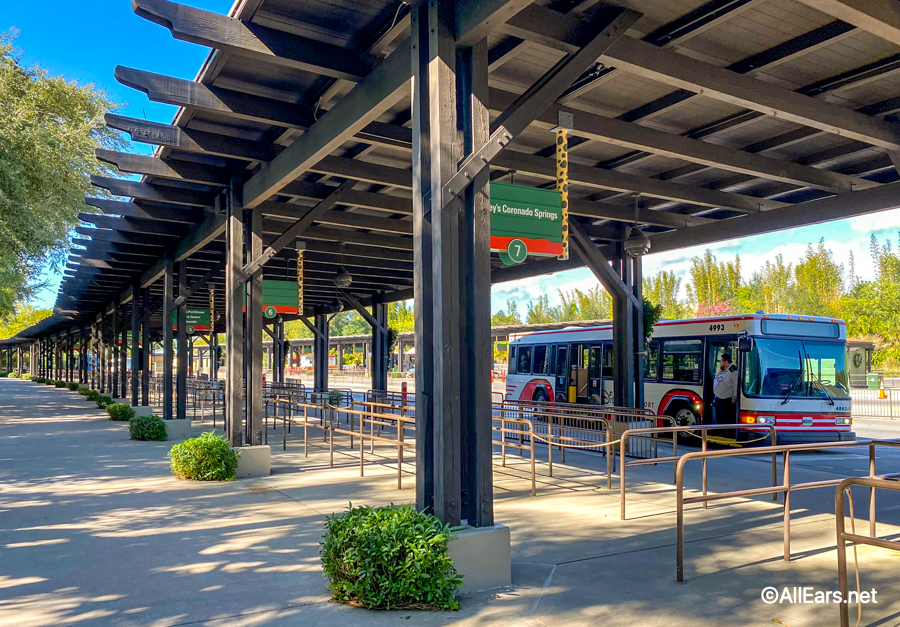 To make sure you get where you need to be, plan on the Disney transportation taking some extra time. Depending on which hotel you're staying at, a Disney bus could take a while to arrive and get you to the parks. We try to be at the bus stop about an hour before park opening time when we're rope-dropping to give ourselves a cushion.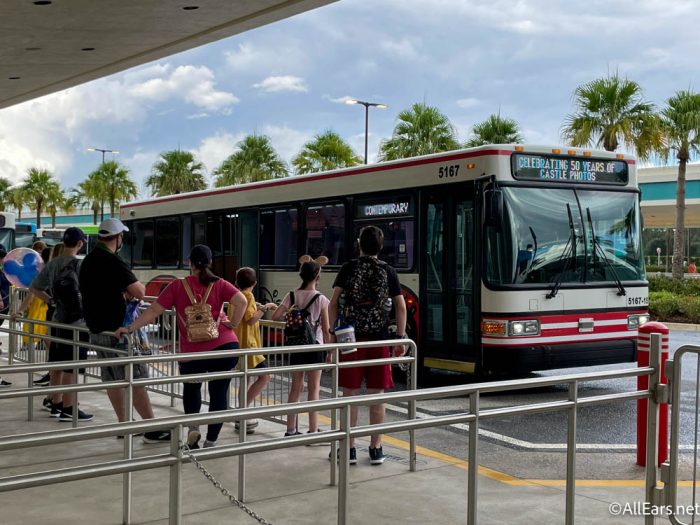 For hotels that are further from the parks, a 30-minute wait for a bus isn't out of the ordinary. The Skyliner and Monorail tend to be quicker, but they can still take a while if a lot of people are in line to use them. The Skyliner tends to get long lines in the morning, especially at Art of Animation and Pop Century, since a lot of guests want to use it to get to the parks early.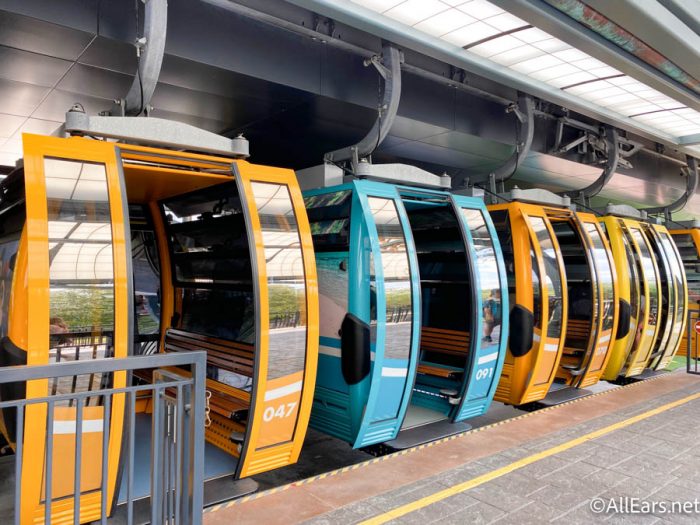 The best advice we can give you for transportation in Disney World is to build in plenty of time, no matter what kind of transport you're using. The amount of time might differ for various vehicles (for example, a Monorail trip from Magic Kingdom to Disney's Polynesian Village Resort won't take as long as a bus ride from EPCOT to Disney's Animal Kingdom Lodge. Check the Disney World map and bus wait times for estimates on distance and length of travel). But for any transportation, give yourself extra time.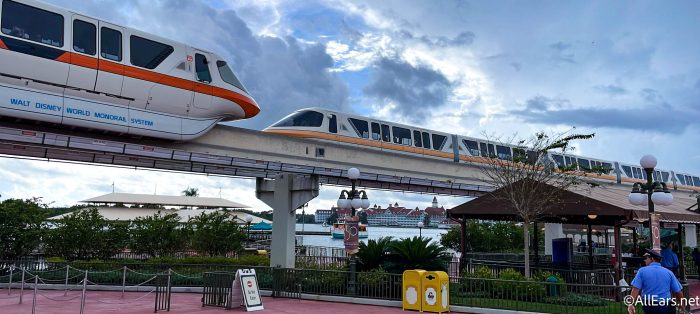 If you plan on things taking longer than they do, you might have some extra time to chill or explore the parks and hotels. If you don't build in any extra time, you could miss a reservation or get stuck in longer lines.
Not Researching Food
One of our favorite parts about Disney World is the FOOD. Between themed restaurants, tasty Quick Service options, and ever-changing snacks, there's always something delicious to eat.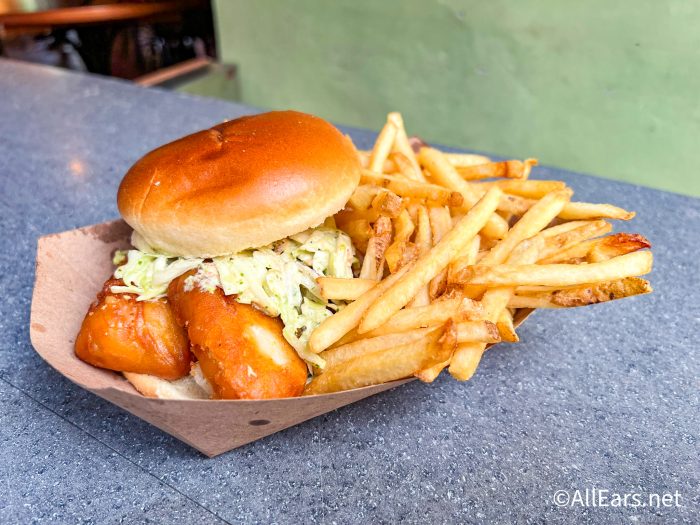 BUT Disney World also has some not-so-great food in the parks. AllEars readers rank Tony's Town Square Restaurant (Magic Kingdom), Pizzafari (Animal Kingdom), and Fairfax Faire (Hollywood Studios) as some of the worst restaurants in Disney World.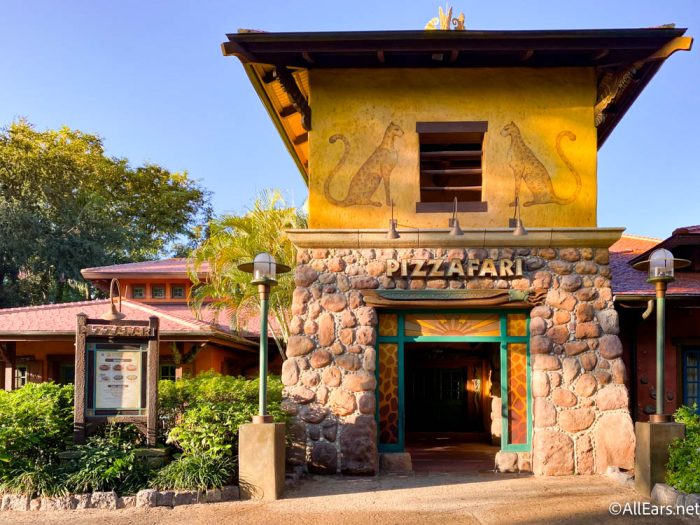 To avoid paying Disney prices on mediocre food, do a little research on the best places to eat and tastiest snacks to try before you visit.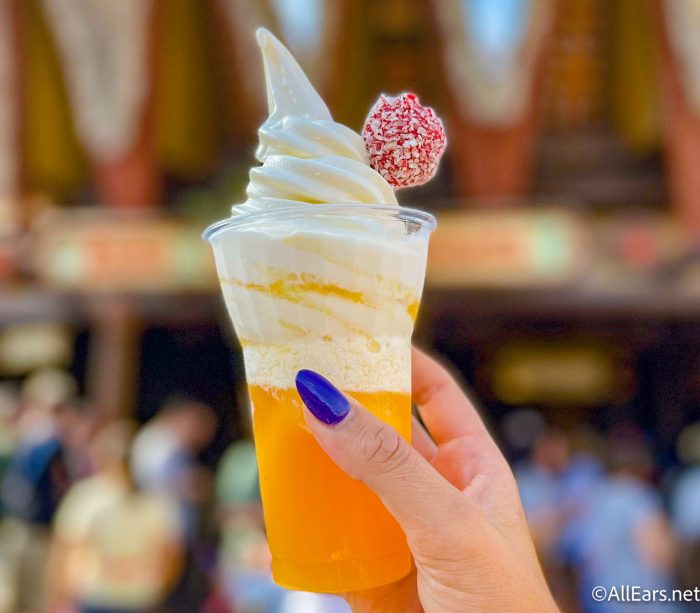 We've got pages and reader reviews of all the restaurants in Disney World on our Restaurant Review page.
And our friends over at the Disney Food Blog do in-depth reviews of the restaurants and snacks as well! Keep an eye on AllEars for the latest news from Disney World to see the newest snack options, and check out some of the restaurant reviews before booking your reservations. That way you can have the best experience possible and spend your money on really good food.
Sleeping In
First of all — we're sorry. We wish we could tell you that this was going to be a super relaxing vacation where you can sleep 'til 12PM and still get on all your favorite roller coasters. Disney World just isn't usually a very chill vacation! It's super fun! But chill? Probably not.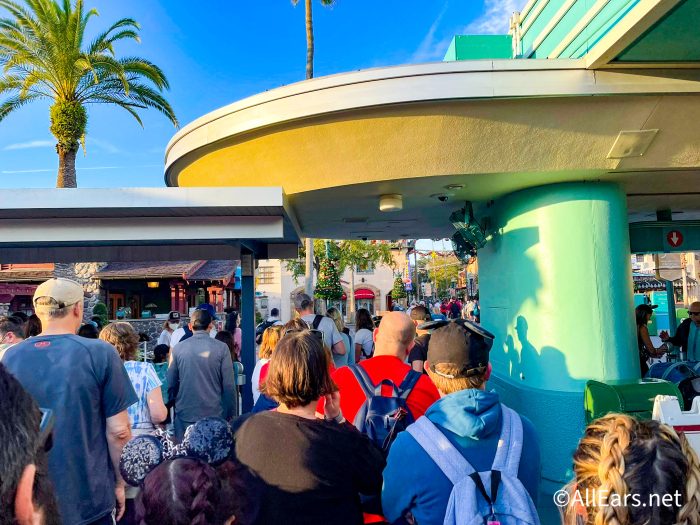 If you want to get on all the best rides without paying for Genie+ and pay-per-ride, you'll need to be at the theme parks right at opening time. (Usually opening time is between 8 and 9AM, except EPCOT, which is generally later.)
And if you are using Genie+ and pay-per-ride, you can make your first Lightning Lane selections at 7AM. The best rides tend to sell out of pay-per-ride reservations and Genie+ reservations pretty quickly, which means that the best chance for getting on rides like Slinky Dog Dash, Jungle Cruise, and Kilimanjaro Safaris is to be ready right at 7AM.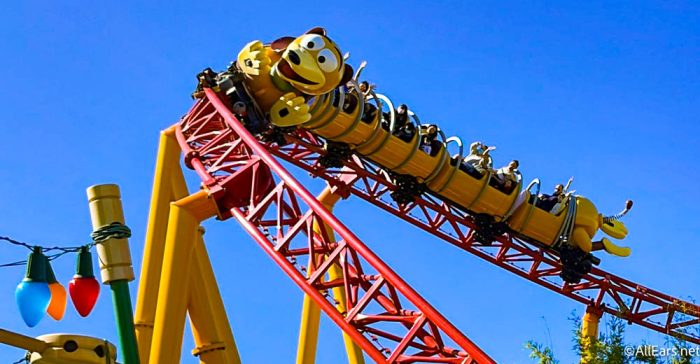 Some of our team members like to get up early and get a lot done in the parks, then head back to the hotel for an afternoon nap before hitting the parks again in the evening.
It's not a bad plan, especially if you're visiting when the weather is hot or the parks are crowded. Afternoons tend to be the busiest time, so you can avoid the crowds and the heat in one go.
So when you're planning for your next Disney World vacation, make sure to avoid those 10 big mistakes! Although everyone's vacation will look a little different, we hope that you found some useful info here that will help your next trip go smoothly.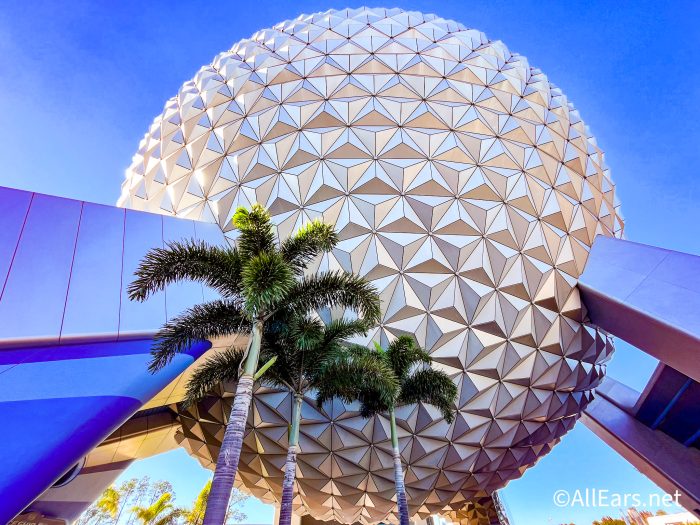 Keep following AllEars for the latest updates and news from Disney World.
What are your best Disney World planning tips? Let us know in the comments.