Now that Disney Genie has officially debuted in Disney World, we've been doing a LOT of testing of the new app. We've experienced the free version, paid Disney Genie+, and even the pay-per-ride Individual Attraction Selections to give you a full overview of what you can do in the parks.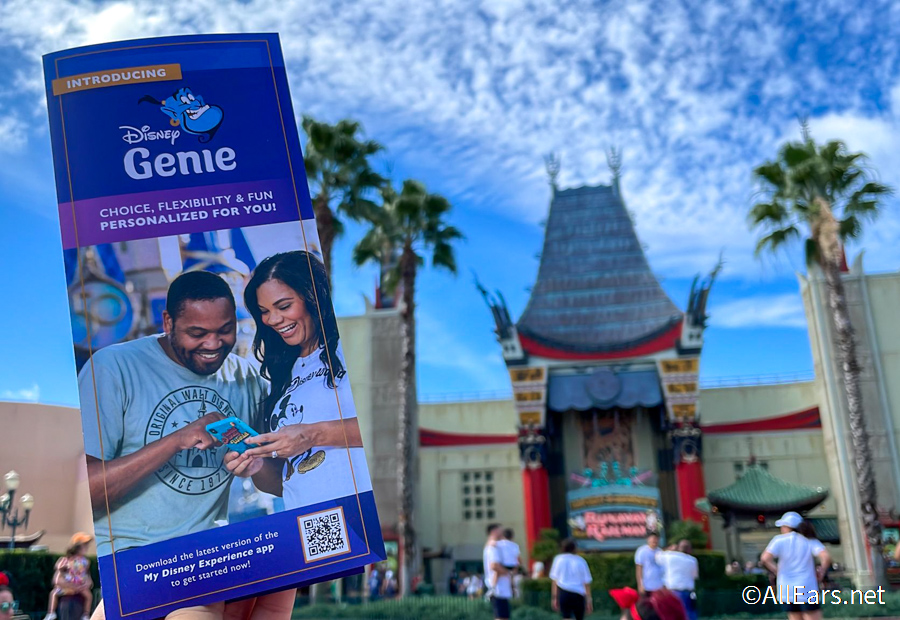 As an experiment, we decided to let the free version of Disney Genie plan out our whole day! And, we had to follow everything it told us to do. So, how much were we able to do in one park hopping day? Well, follow along with us to find out!
When we made our way to Disney World, we made sure to choose about 4 to 5 attractions as our top picks, as well as one dining location at each park. We wanted to showcase how Disney Genie worked in a quieter park versus a busy park, so we decided to head to Disney's Animal Kingdom and Magic Kingdom for a comparison.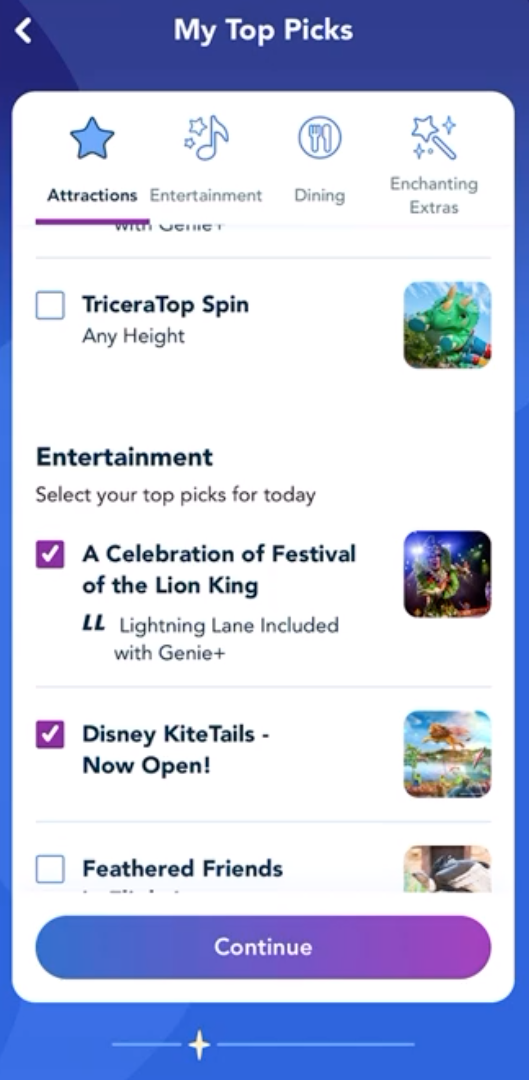 Disney's Animal Kingdom
We decided to come into Disney's Animal Kingdom a little after 10AM, two hours after the park's opening, in order to avoid Rope Drop. Disney Genie check the wait times around us and sent us to Kilimanjaro Safaris first, since it was a posted 20 minute wait. However, the attraction took around 17 minutes to board due to a bit of loading back-up.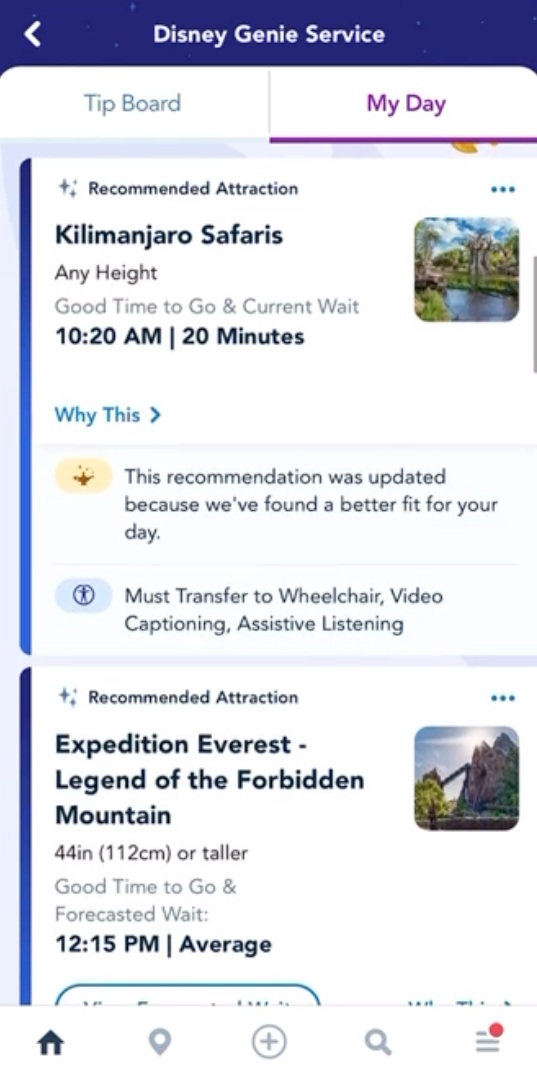 After Kilimanjaro Safaris at around 11:15 AM, we weren't getting recommendations from Disney Genie until 12:15 PM, even when we refreshed. Despite the afternoon recommendation for Expedition Everest, we checked the app to see that there was a 20 minute wait at the attraction. So, instead of waiting for Genie's advised time, we thought it would be better planning to either go at 11:15 AM, watch the 11:30 showing of the Festival of the Lion King, or do the Discovery Islands Trails or Dinosaur that were all part of our top picks.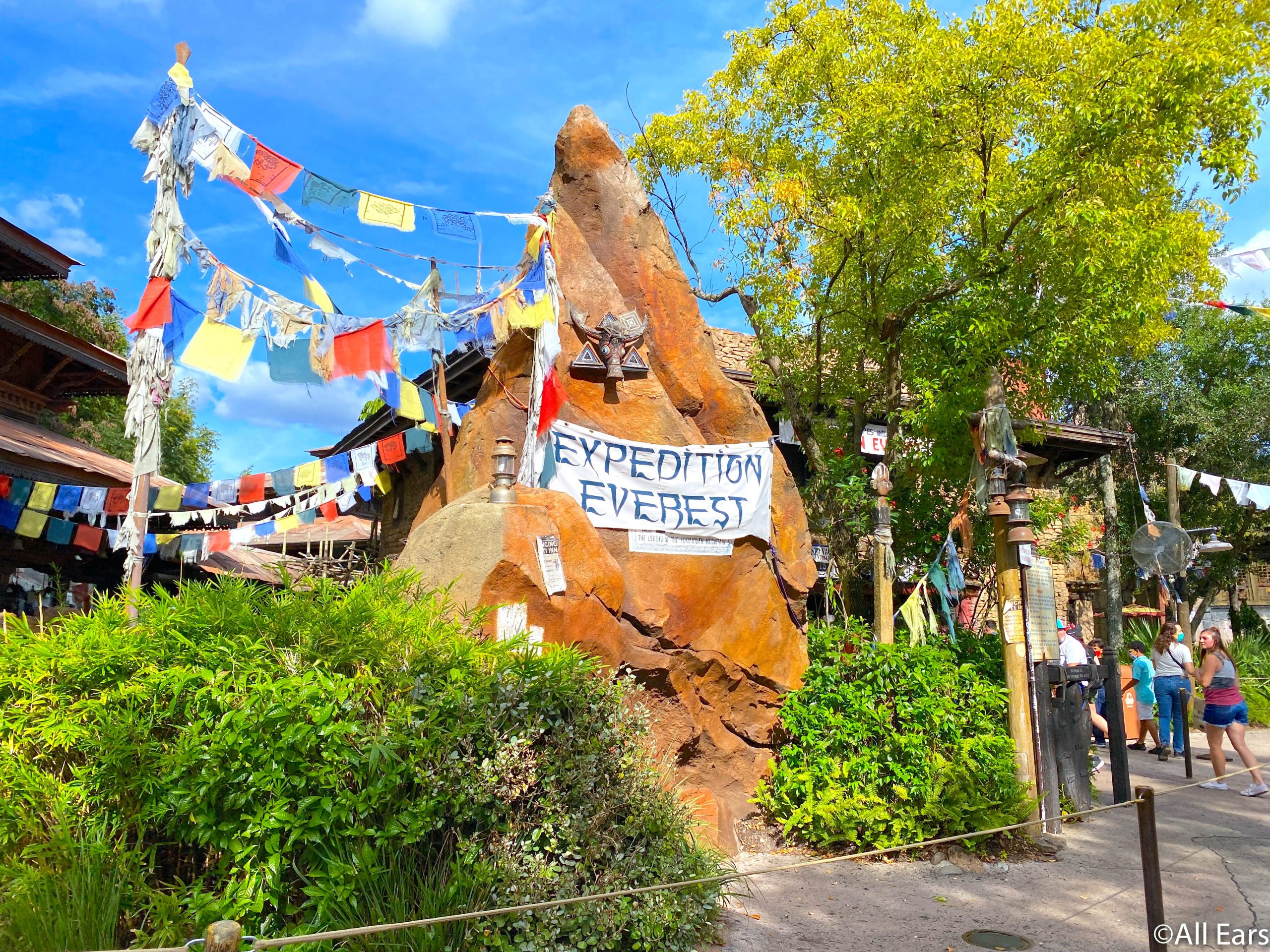 But, since we were letting Genie plan our day, we decided to just waltz around the park in the meantime. The posted wait for 12:15 was only 15 minutes when Disney Genie told us to go, but we only were in line for 9 minutes in actuality. However, we did notice a bit of a glitch on the app after we were finished with Expedition Everest as it kept recommending the attraction after we had ridden it.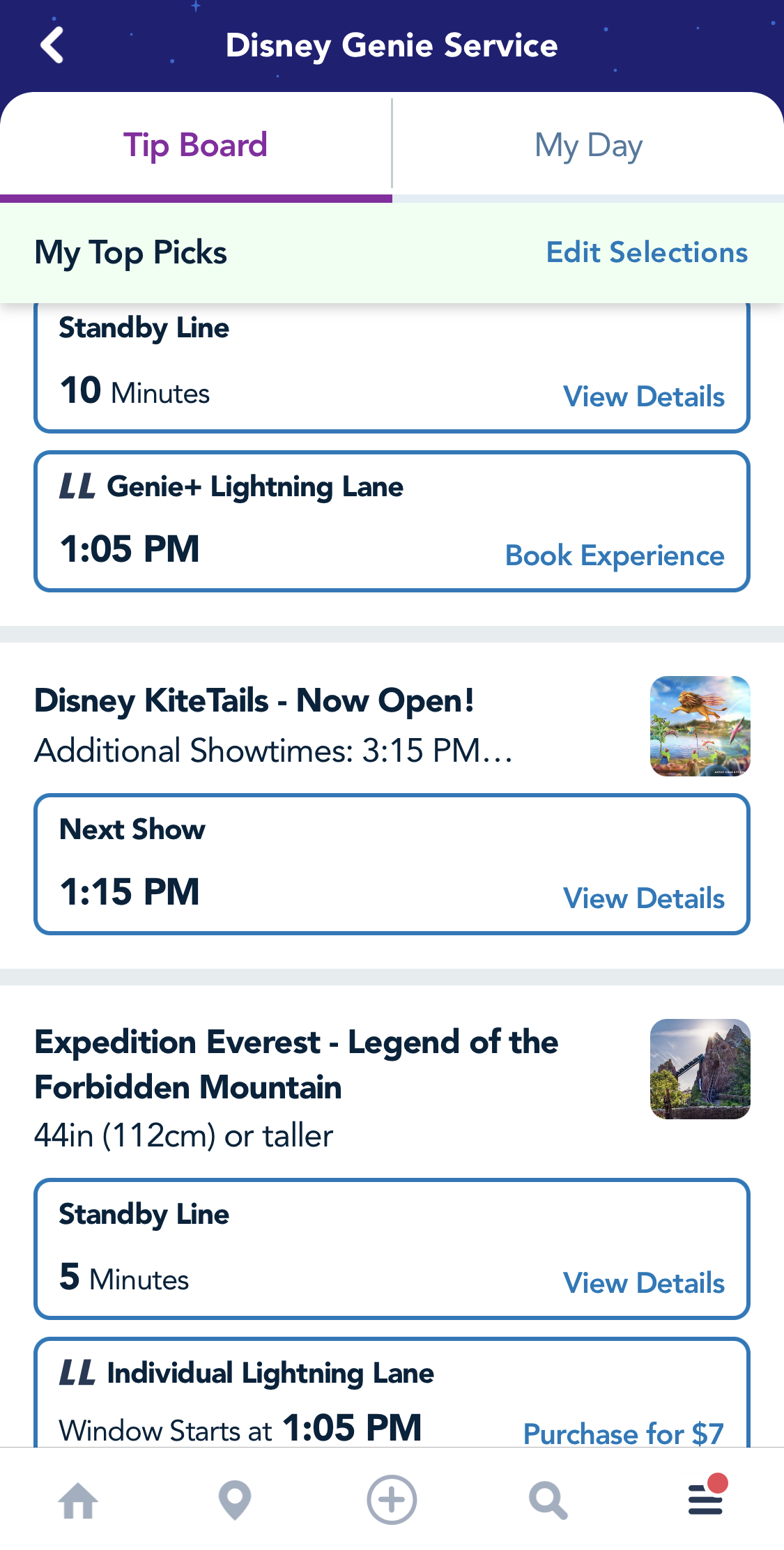 Once we removed it from our plans, though, Genie then recommended KiteTails at 1:15 PM. Yet, our problems weren't over just yet because the last two shows that had taken place during the day were canceled due to wind and rain. We waited 30 minutes to see if the show had been canceled and to find out if Disney Genie would change its recommendations. When the show was canceled, though, Genie didn't really give us great swaps.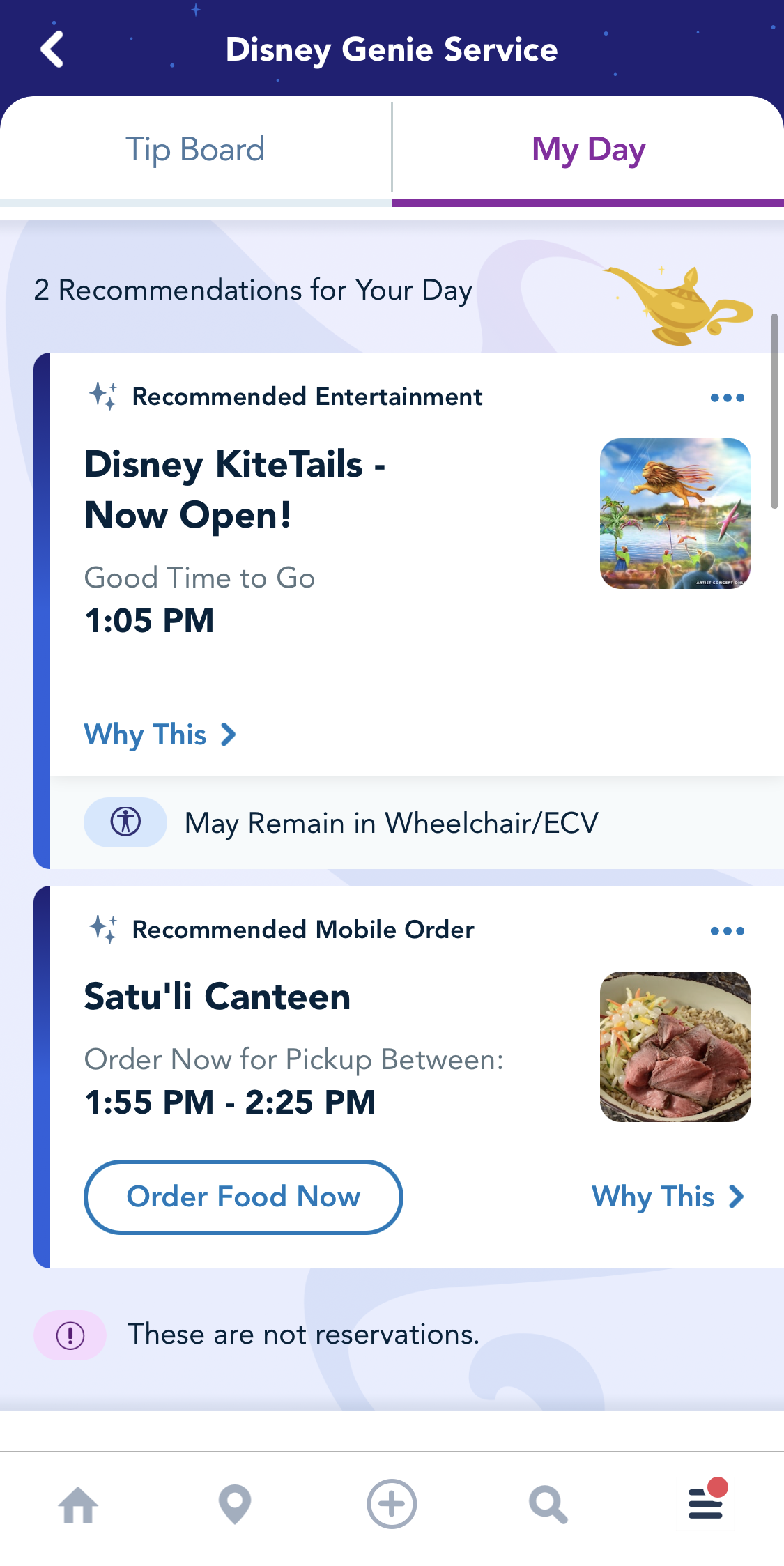 Although we added Dinosaur to our top picks, Genie didn't direct us towards the close-by attraction that only had a 10 minute wait. Instead, it wanted us to walk all the way back to Africa or go on It's Tough to Be a Bug. In order to let the app continue choosing our day, we eventually accepted Discovery Island Trails as our next choice.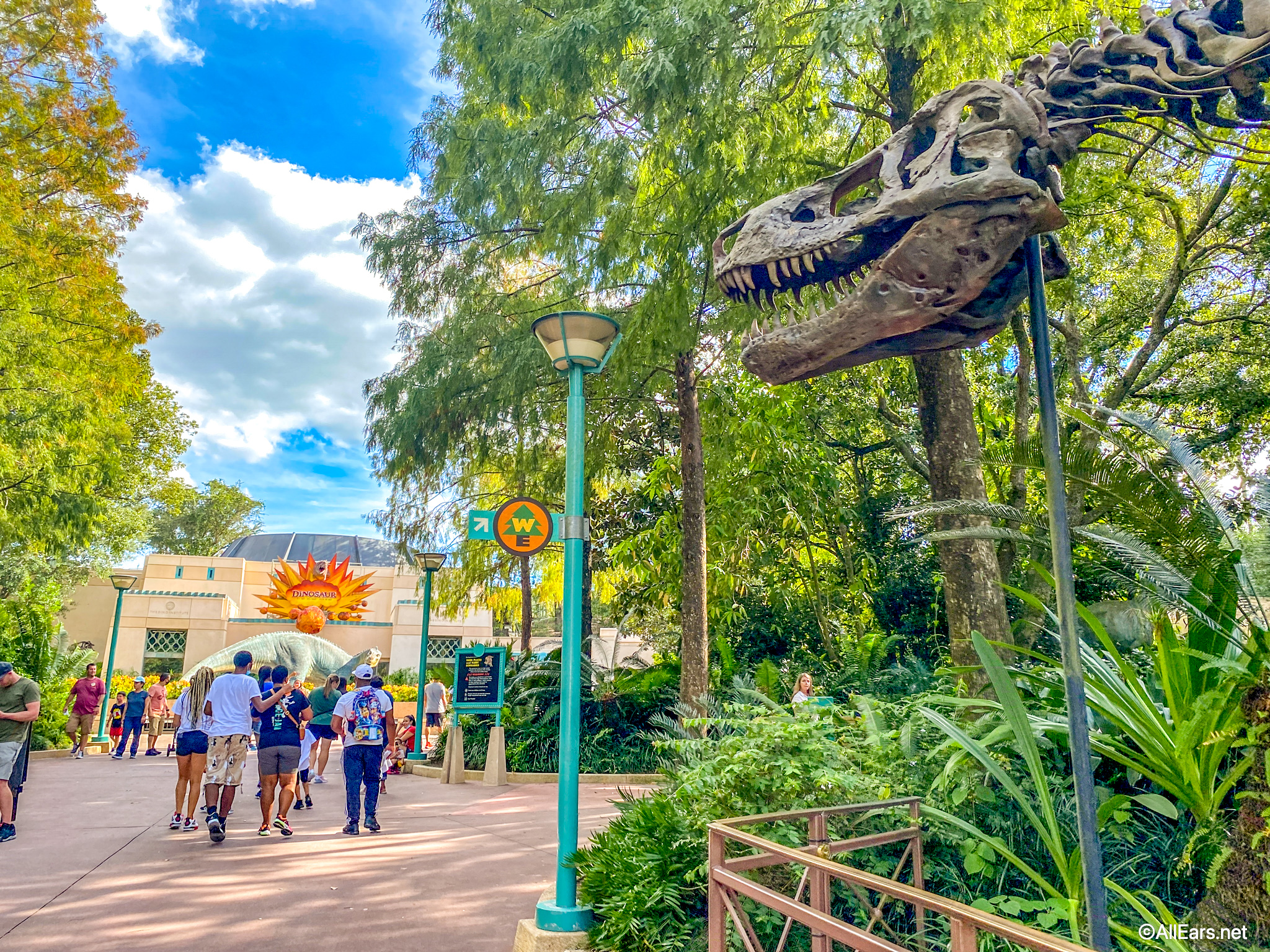 But, Genie was stuck on us eating at Satu'li Canteen at 1:55 PM, even though the tip board showed a window at 1:35 PM. However, it did improve when we refreshed the app, as the recommended time changed to 1:40 PM instead. As we ate our lunch, though, Disney Genie was pretty adamant we went to Discovery Islands Trail ASAP. So, after we wrapped up our meal, we made our way over there as our last attraction in the park!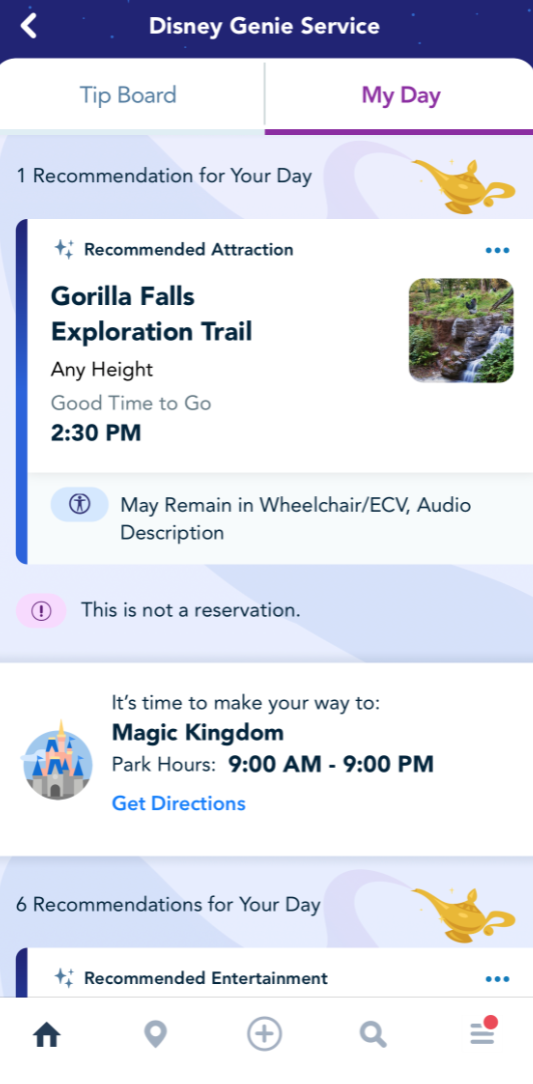 One of the biggest issues we encountered during the day was when we made a note on Disney Genie that we wanted to be in the Magic Kingdom at 3PM. The app gave us little to no time to get there as Genie thought that we could do attractions or entertainment in Disney's Animal Kingdom at 2:30PM, hop on a bus, and still make it to Magic Kingdom by 3PM. Of course, that's not the case. And, it's been a recurring problem since the first day Disney Genie debuted.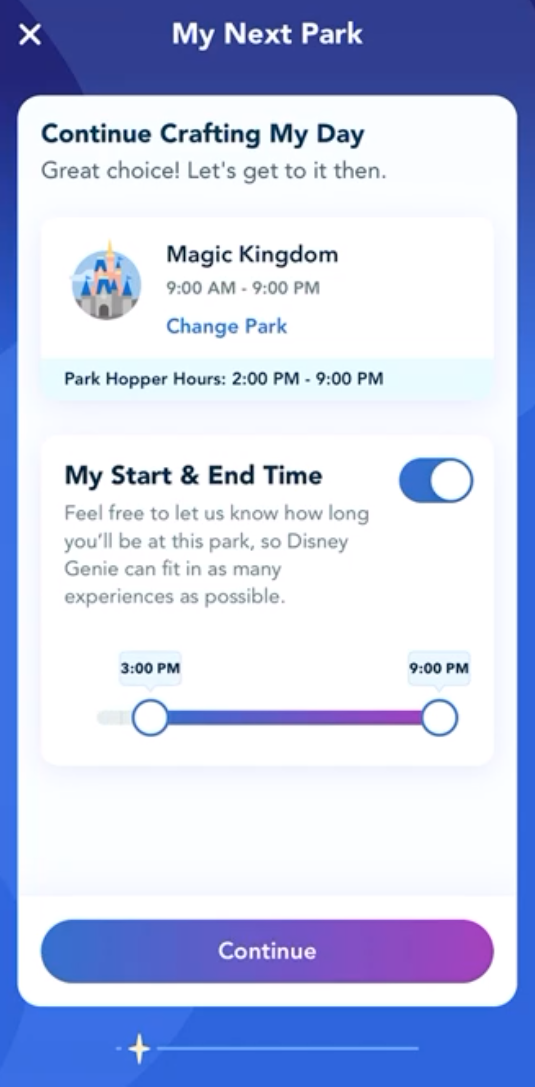 Regardless, Genie never recommended Dinosaur to us, even though it was on our top picks list and only had a 10 minute wait. Still, we made sure to wrap up our time in Disney's Animal Kingdom according to the app's suggestions and headed towards Magic Kingdom.
Magic Kingdom
Once we made it to the Magic Kingdom, Disney Genie directed us to see a Dapper Dans show, even though it wasn't part of our top picks. While we were there, we caught a rainy day Disney Princess Cavalcade too as we waited for our Mickey and Friends Cavalcade recommendation at 3:55 PM.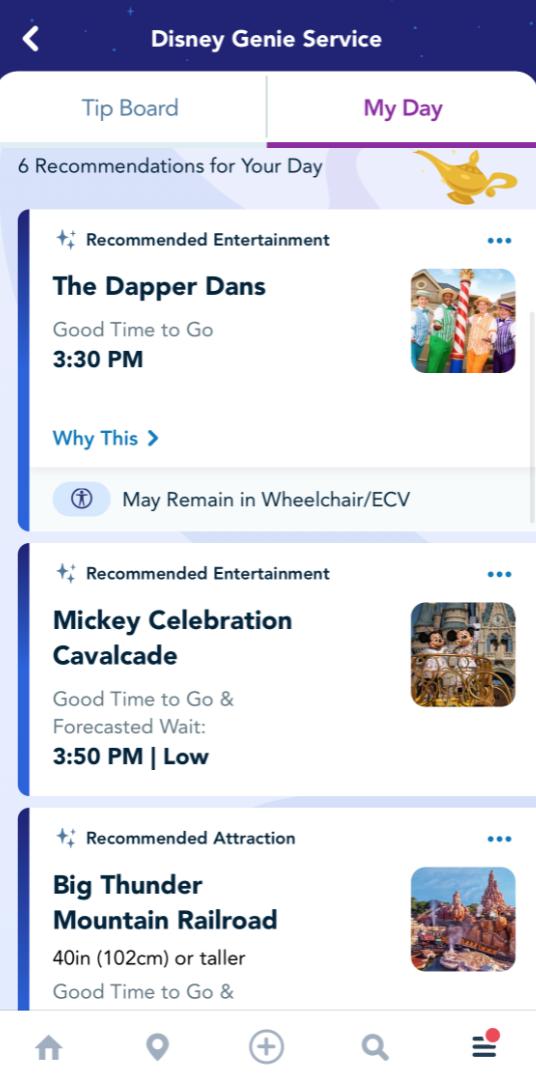 As we stopped on Main Street, we noticed that the app does give you a bit of padding on its shows. So, even though the cavalcade officially started at 3:55 PM, it told us to be there at 3:50 PM to have a moment to spare. After the show, we made our way over to Big Thunder Mountain at 4:40 PM. We saw another big issue with Disney Genie's planning here.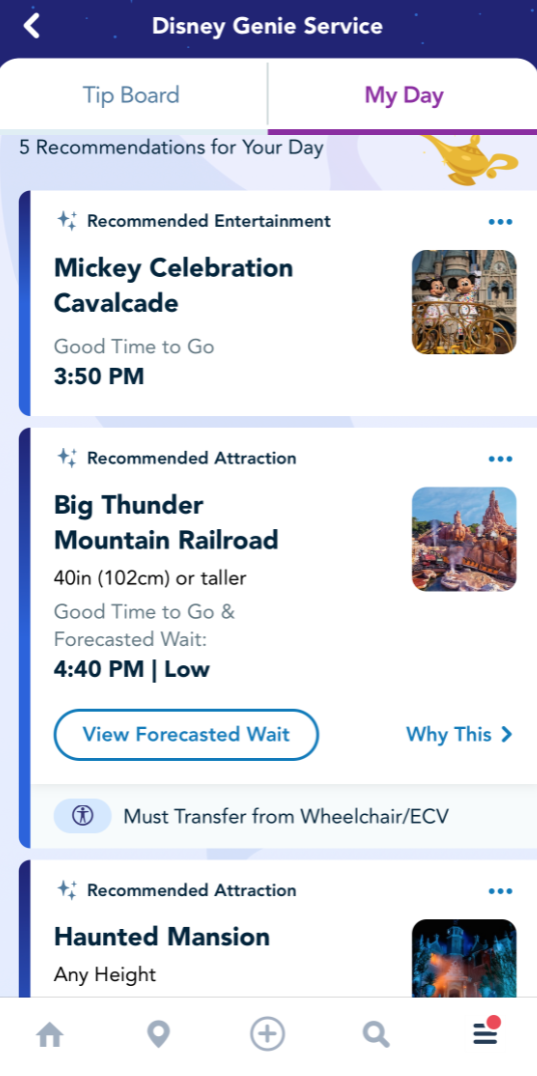 The attraction only had a 30 minute wait when we arrived, which means that we could have incorporated the ride into the same amount of time we were just chilling out on Main Street. Big Thunder Mountain even dropped to a 20 minute wait while we were in line, so it would have fit into our schedule earlier instead of waiting around for that top pick.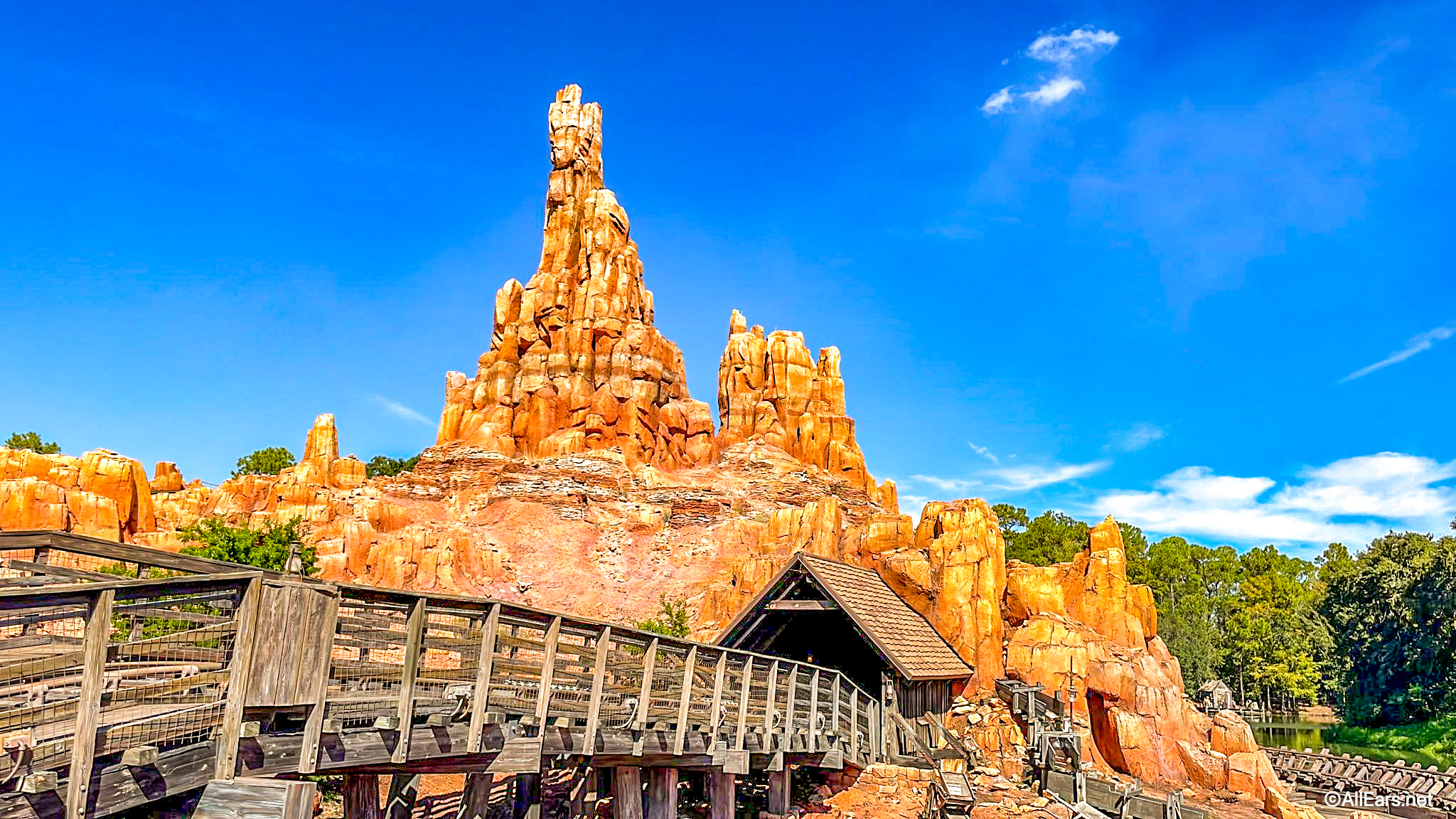 Disney Genie then sent us to Haunted Mansion for a 70 minute wait, even though our top picks of Space Mountain and Pirates of the Caribbean only had 25 and 35 minute waits respectively. Although Pirates happened to be a swap suggestion, we chose not to go that route (even if it would have been smarter) to fully follow Genie's guide.
Haunted Mansion actually only had a 35 minute wait, so it sent us to the Magic Carpets of Aladdin afterwards with a posted 15 minute wait. Out of most of the choices that Disney Genie made during our day, this may have been the best, since we wanted to be finished at 7 PM. Plus, we still needed to eat at Casey's Corner as our top dining pick. Many of the swap options were either far away in the park, like the Mad Tea Party or Prince Charming Regal Carrousel, or had longer show times and walk-throughs, like the Enchanted Tiki Room or Swiss Family Robinson Treehouse.
So, as we waited in the 17 minute line for the Magic Carpets, we Mobile Ordered our meal at Casey's Corner before finishing our day with a helping of Corn Dog Nuggets.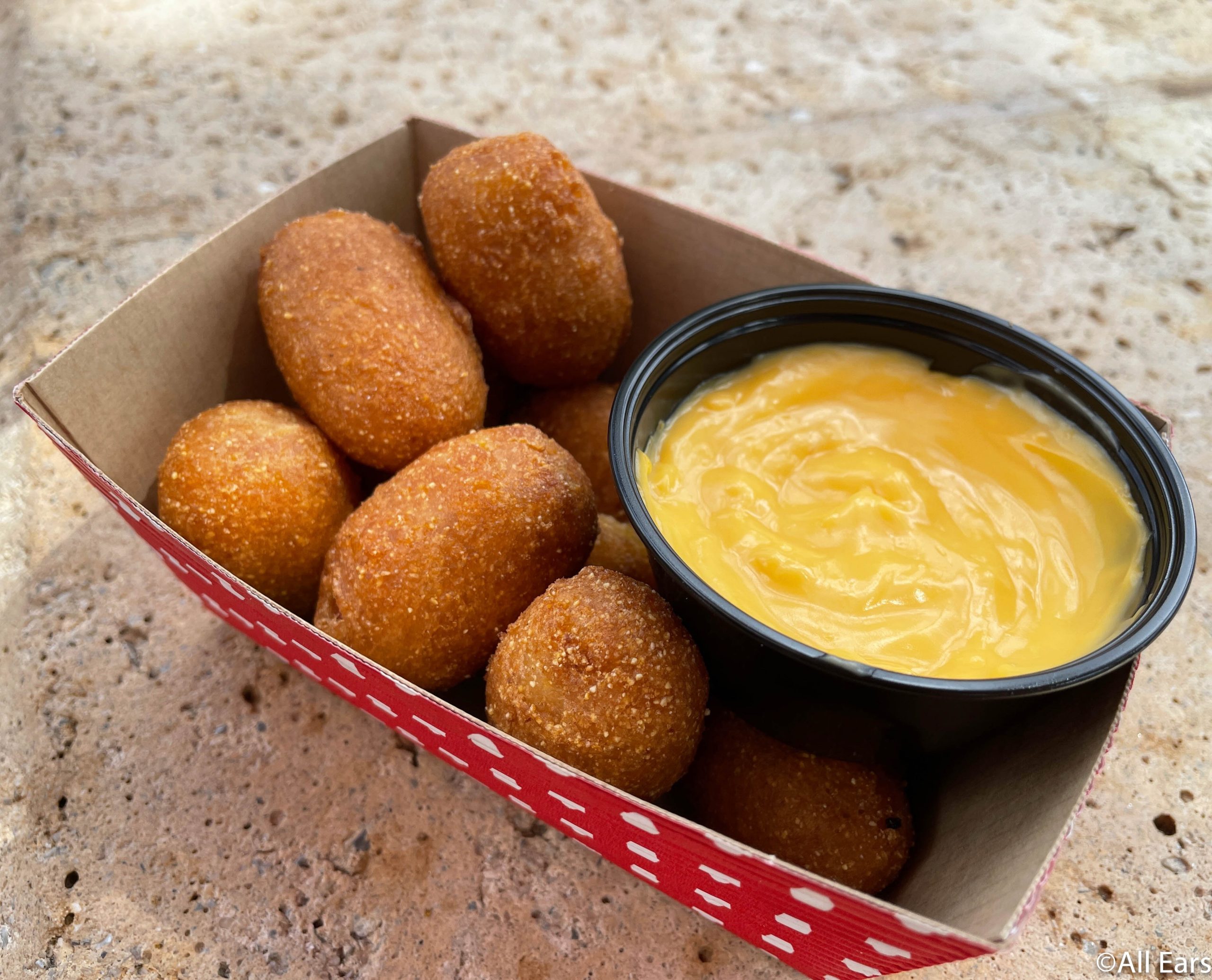 Overall, the free version of Disney Genie was a helpful planning tool in some aspects, but had plenty of mishaps. We fully recommend continuing to check wait times outside of just using Genie's recommendations, as there were several times we could likely have gotten on one of our top picks at a much better time then Genie would have suggested.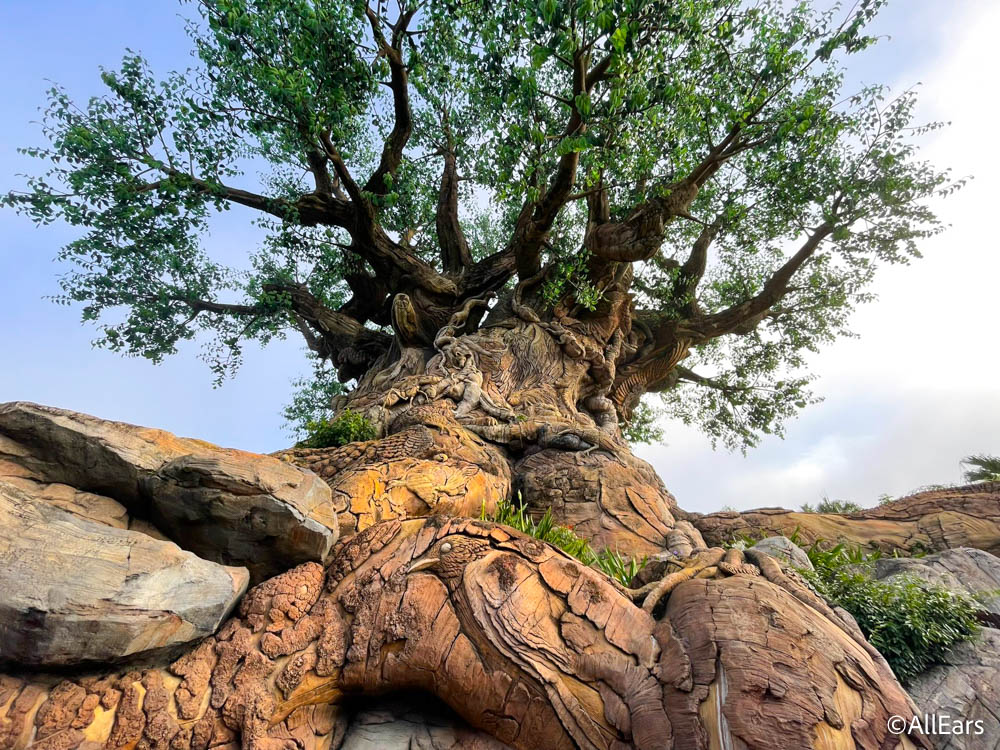 While certain aspects of the free Genie were helpful in planning, overall if you are looking to get on as many rides as possible throughout the day, you may want to consider purchasing Disney Genie+ to complete the most experiences during your visit.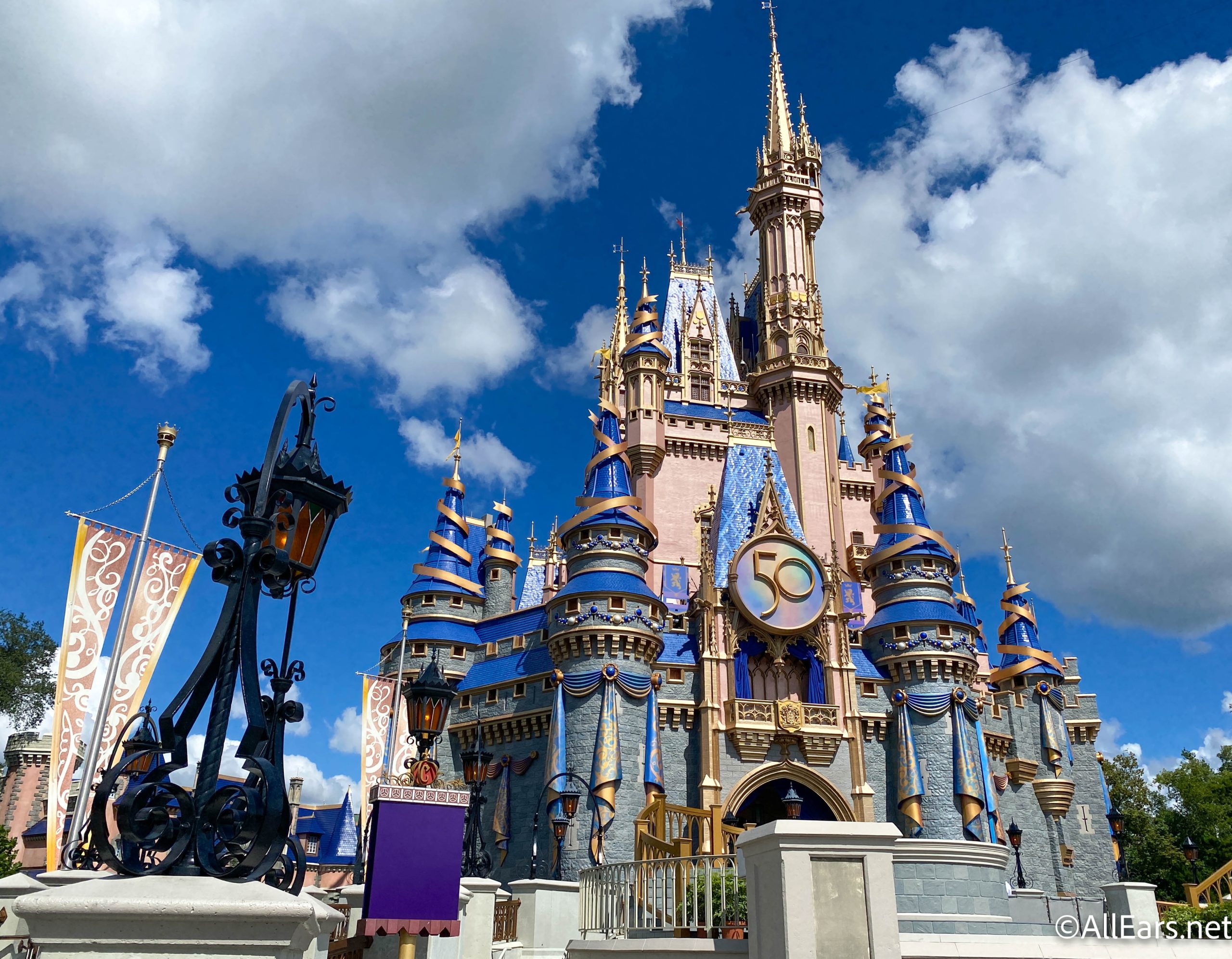 We'll continue to provide testing for the Genie options around Disney World, so stay tuned with AllEars for the latest Disney entertainment and news coming soon!
Have you used Disney Genie yet? Let us know in the comments below!