Today's a big day in Disney World as Disney Genie makes its debut!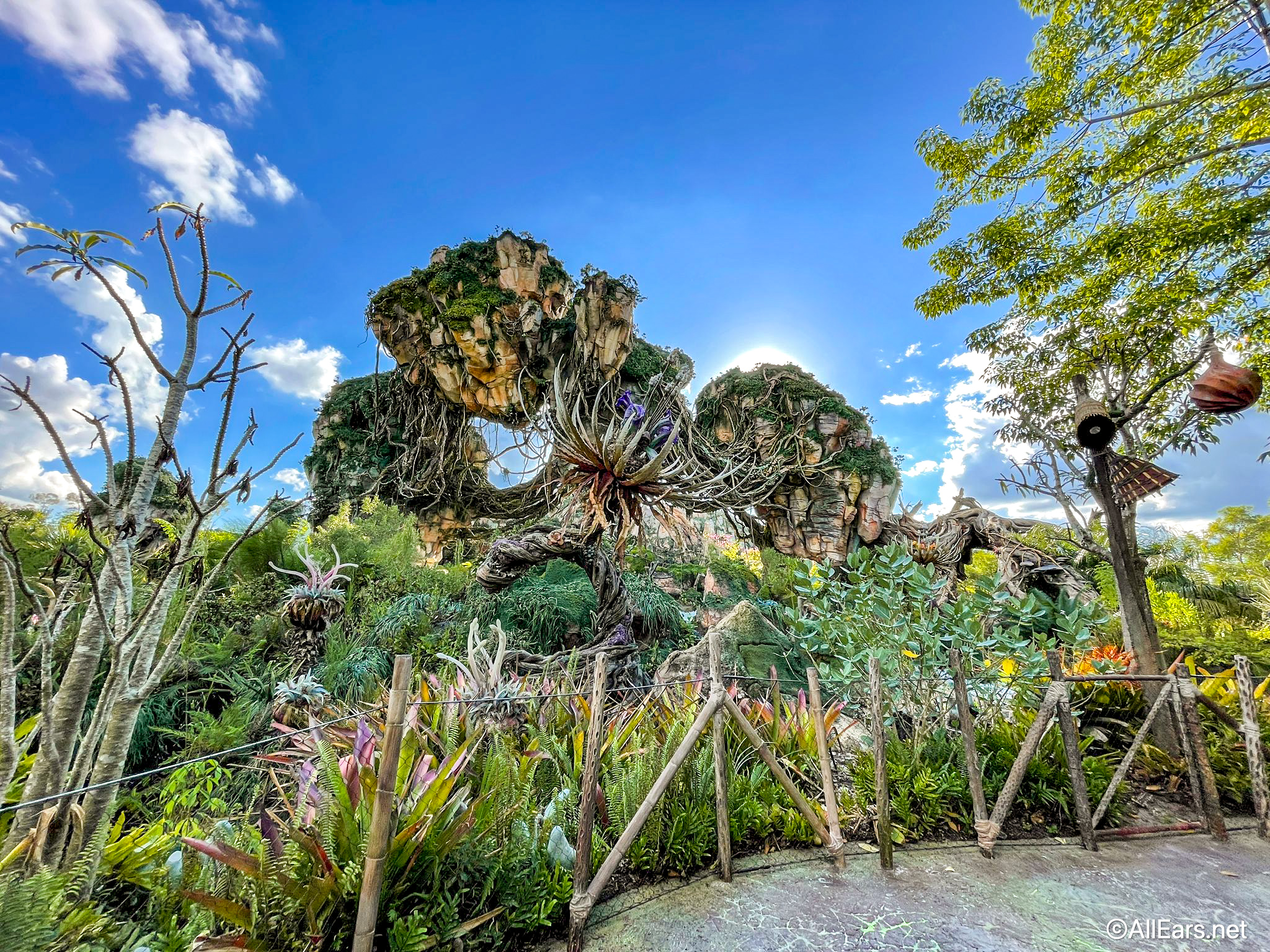 The new feature allows guests to access more park planning and reservation tools than ever before from their mobile device on My Disney Experience.. And, while we take you with us to see how Disney Genie is changing the parks today, we're also here to help break down the new free version of the service for you before you head to the parks!
There are two versions of Disney Genie, with a free service that's available to everyone and a paid Disney Genie+ that has access to more exclusive features like Lightning Lanes (similar to the previous MaxPass service at Disneyland). The regular Disney Genie has tools that both individuals and families can enjoy, ranging from live wait times, quick access to reservations, and even suggestions on entertainment around the parks. So, without further adieu, let's dive in!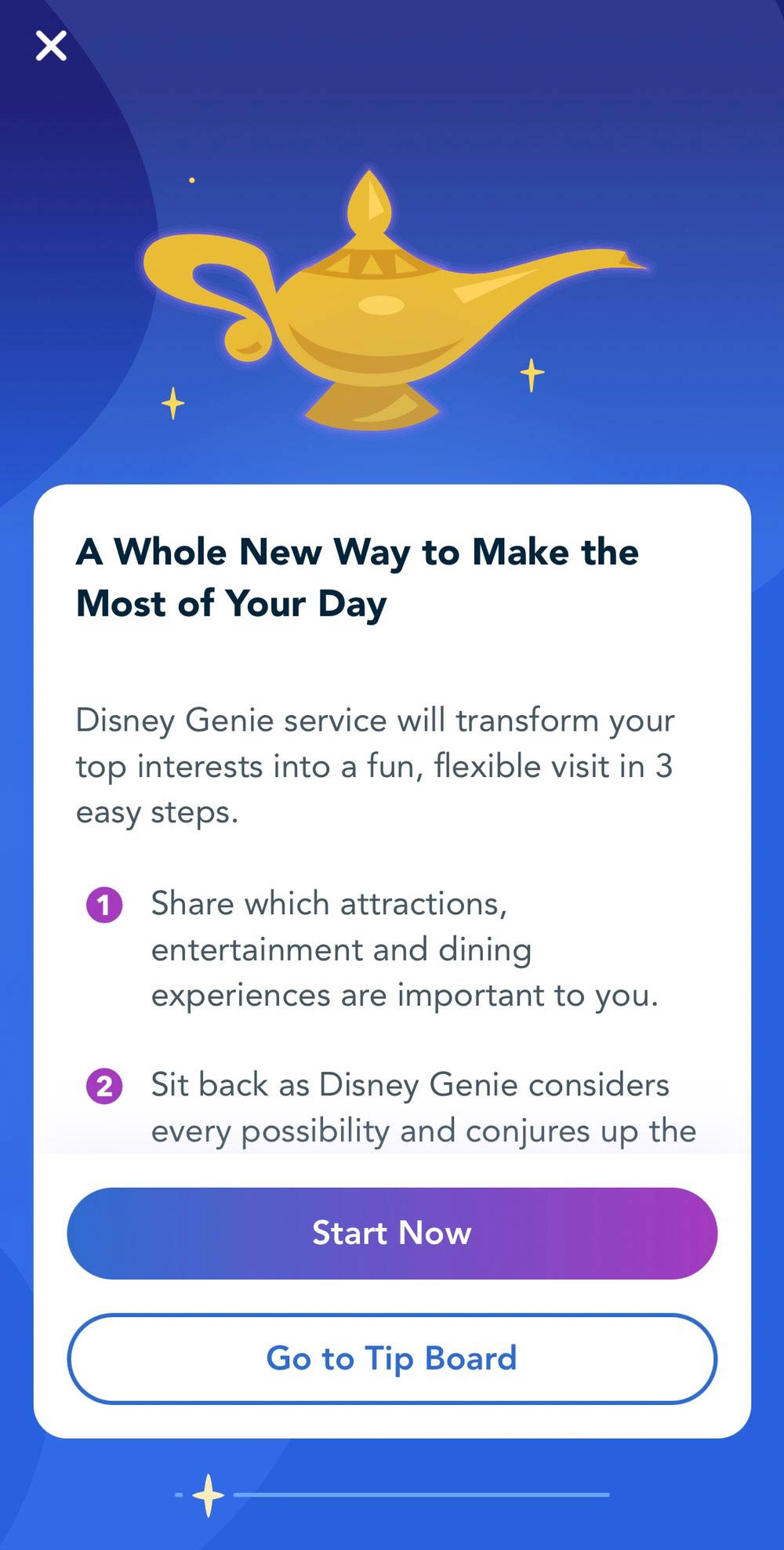 Planning Tools
When guests open Disney Genie, they are able to begin planning their day in the park by choosing a date and park they'll be visiting through the calendar.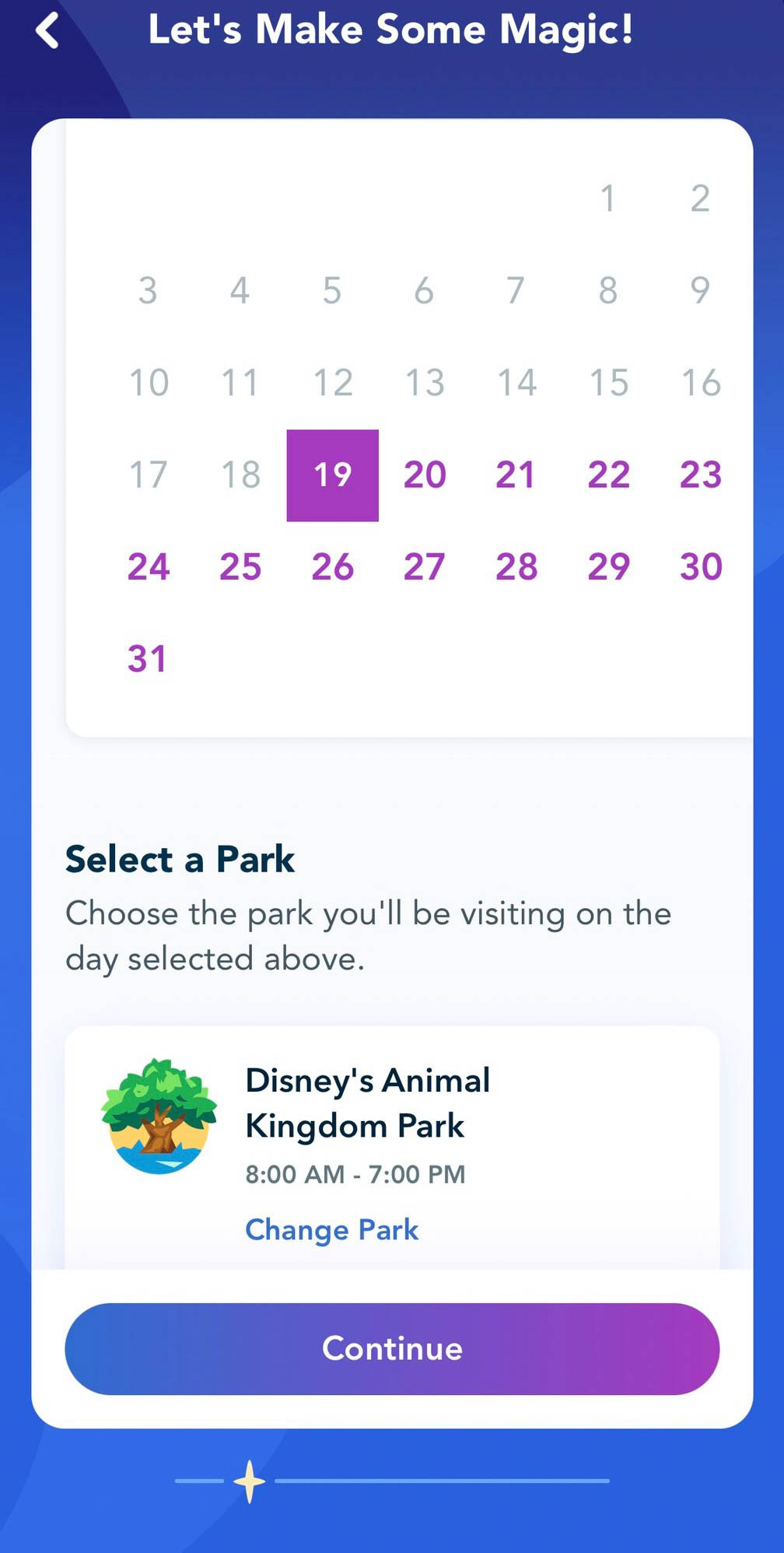 Once they've confirmed where they'll be going, guests have the ability to customize their recommendations in the park based on their interests! Disney World lists fan-favorite experiences, like character interactions…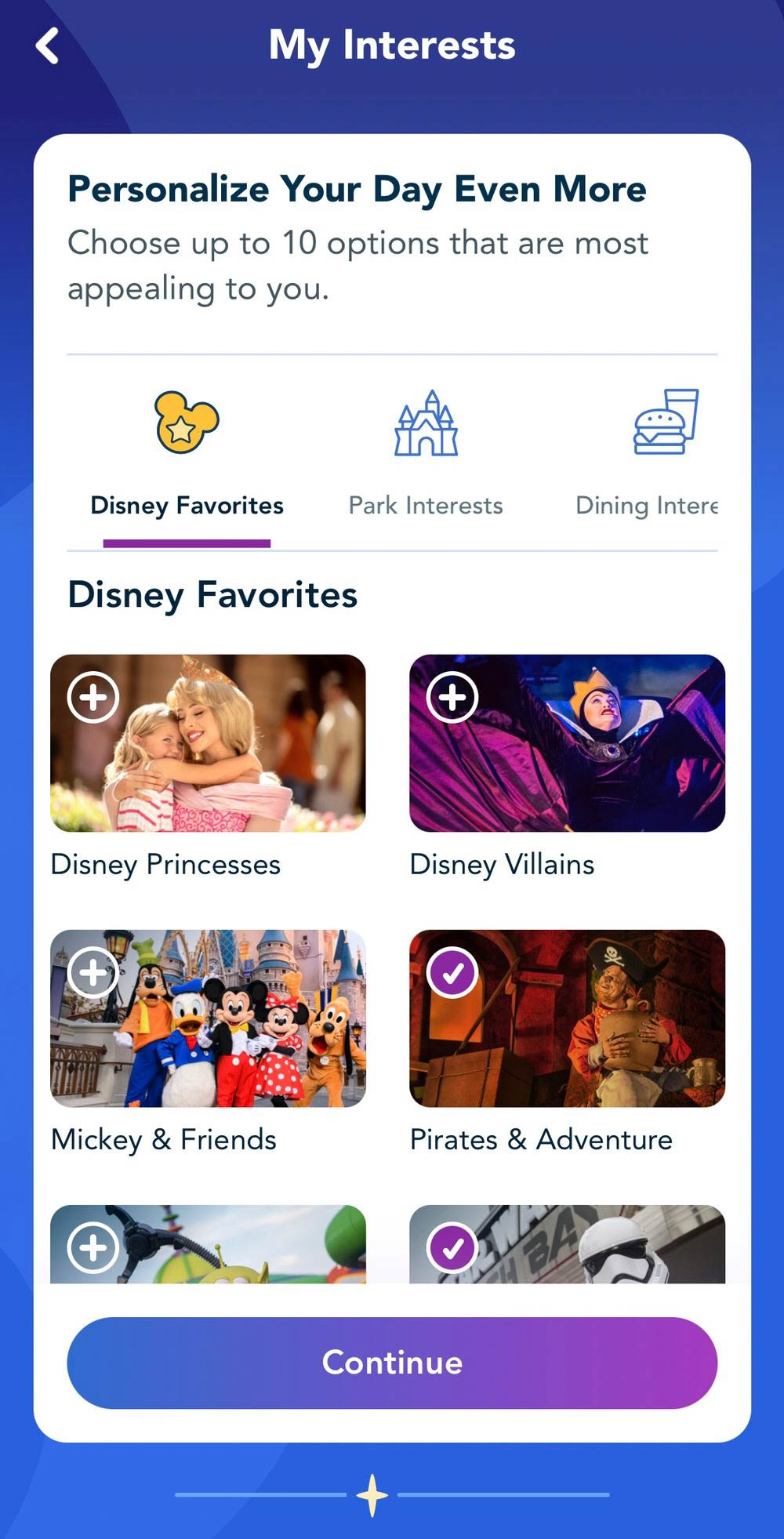 …park interests that include live entertainment, interactive attractions, and more…
…and dining locations that are divided up into sections, depending on whether you want a casual or sit-down meal.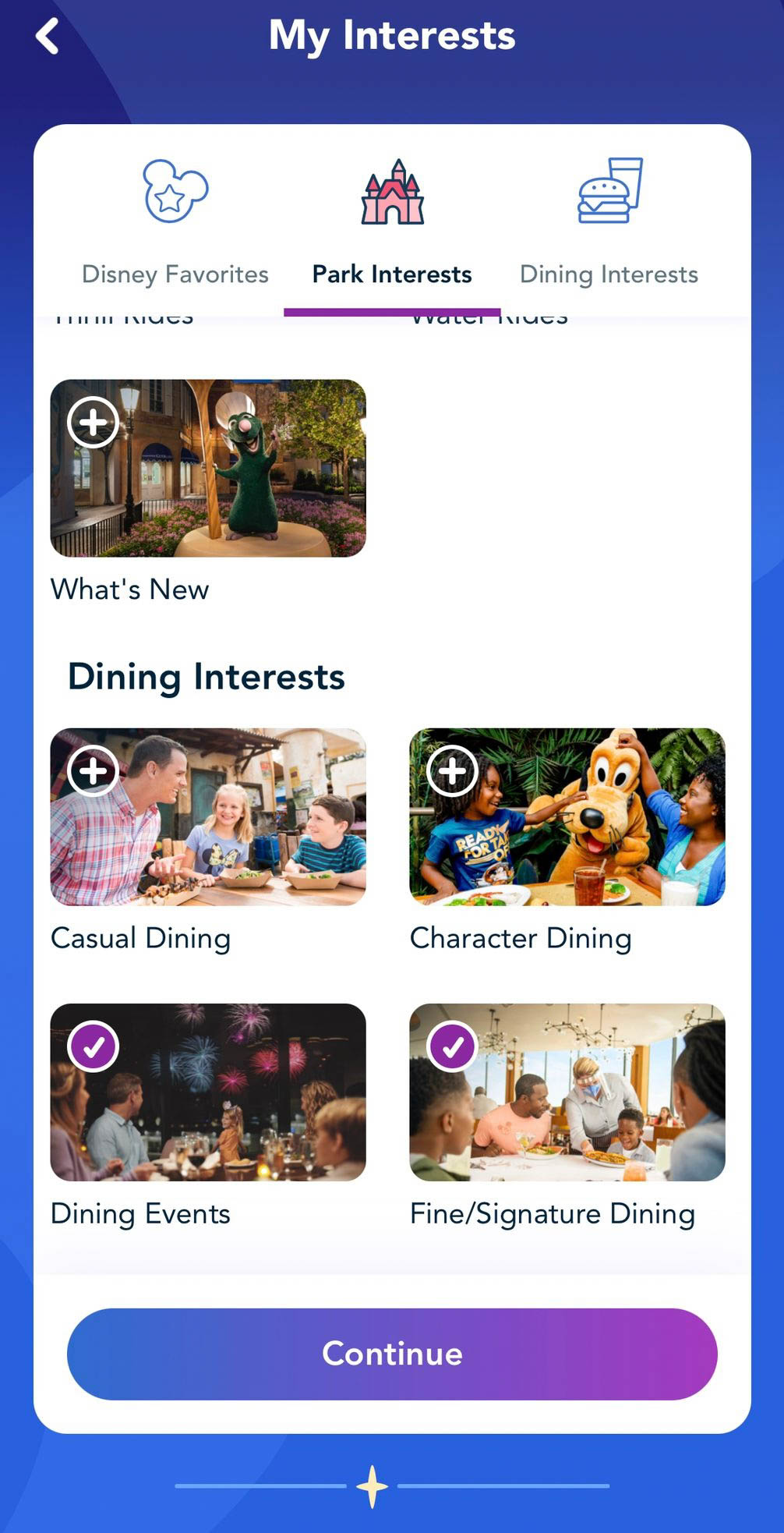 Guests are also able to mark certain experiences as they're favorite under the "My Top Picks" tab…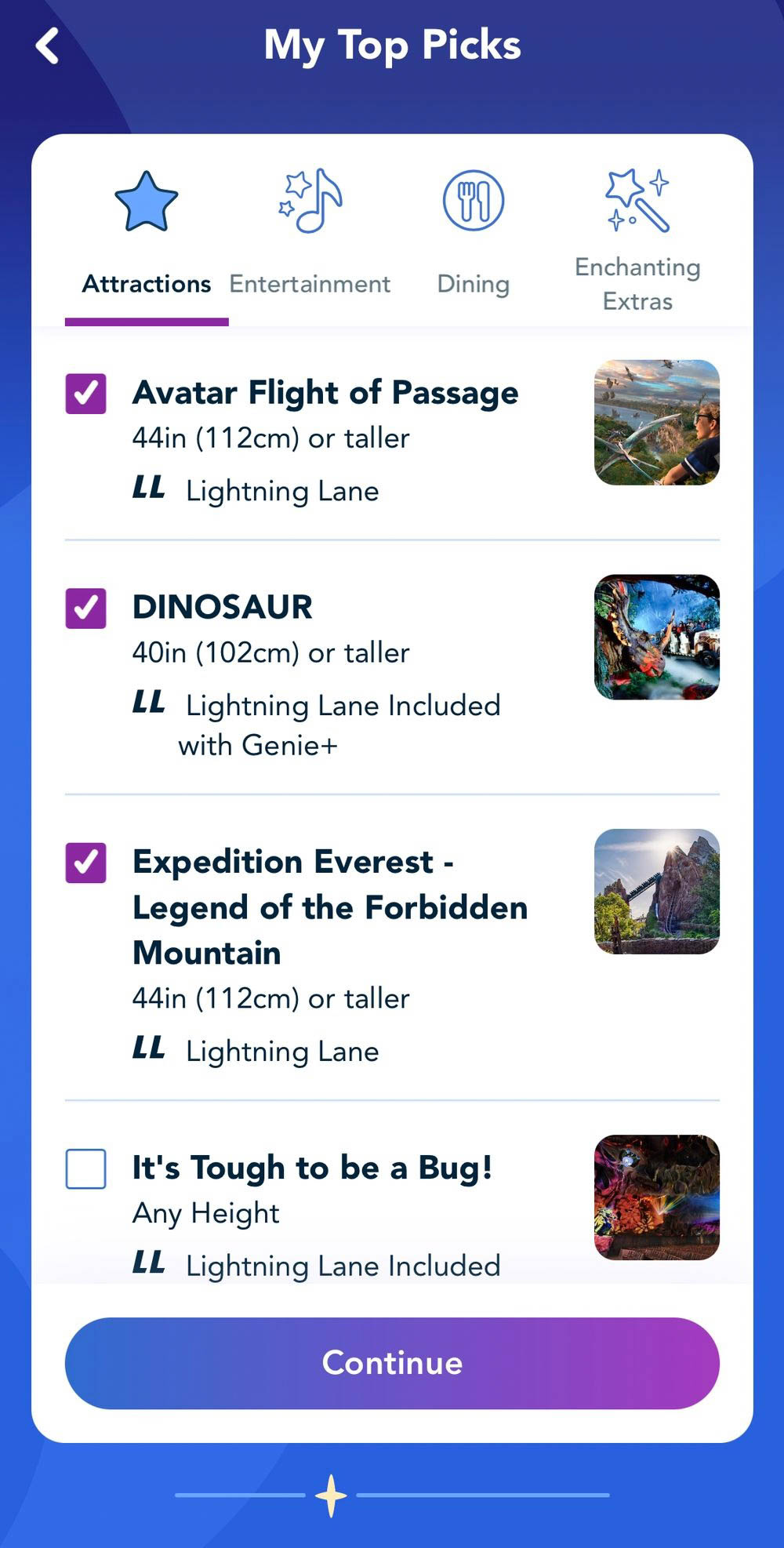 …which can be viewed at any time on the Tip Board.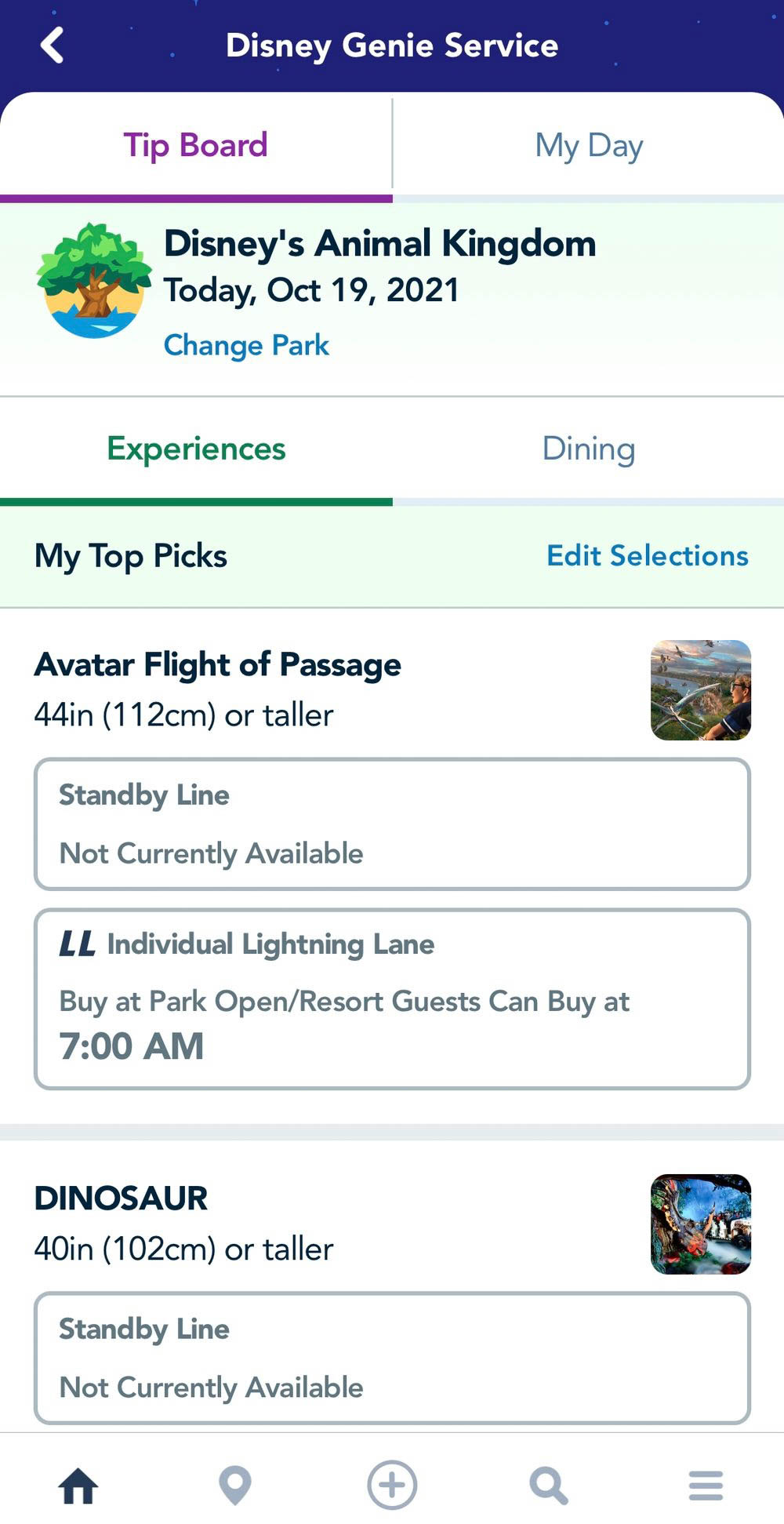 The Tip Board also shows other recommendations for attractions, entertainment, dining, and other park features nearby, so guests can plan their days accordingly.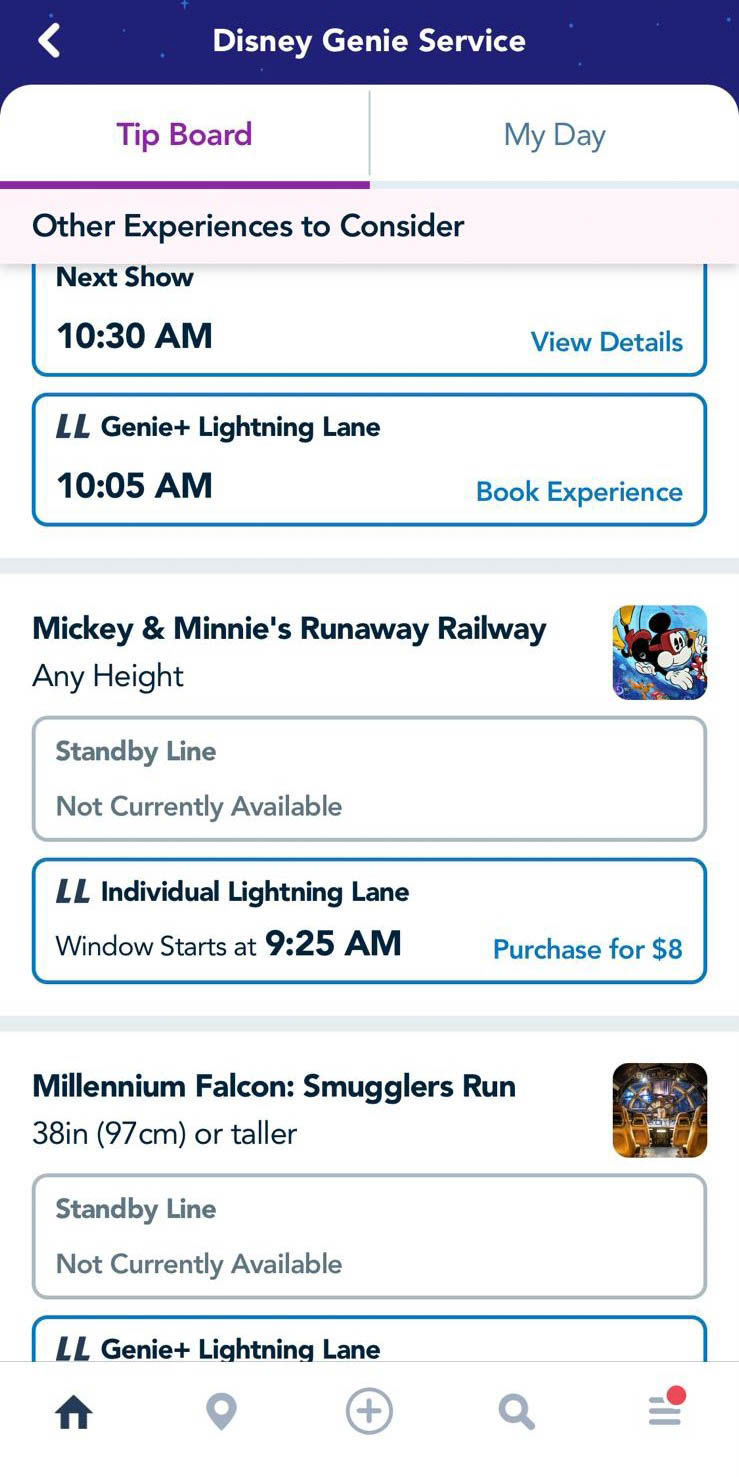 You can actually adapt these recommendations underneath the "My Day" tab with the ability to swap recommendations as a further opportunity to customize their Disney Genie pages.
The swaps will show other attractions that are nearby, offering forecasted wait times…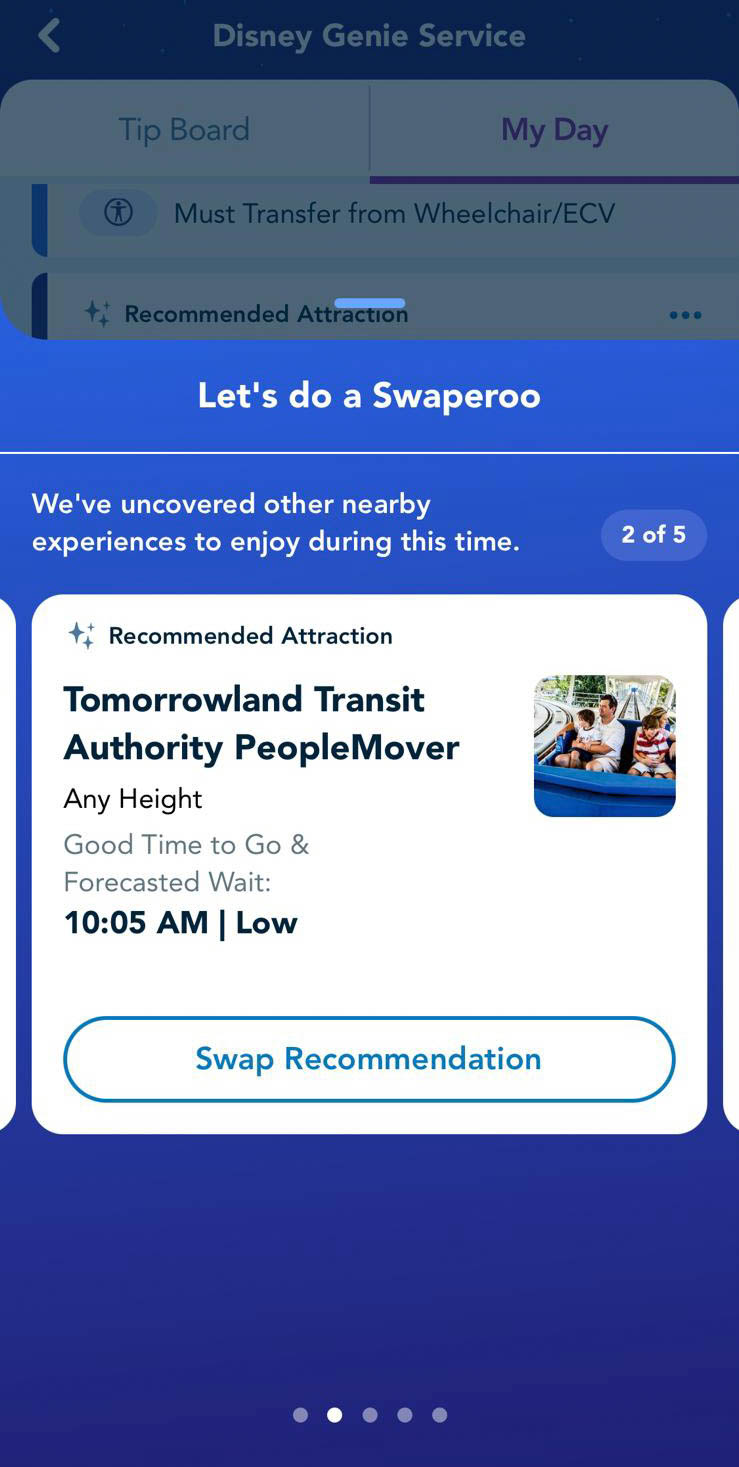 …the best time to visit the attraction…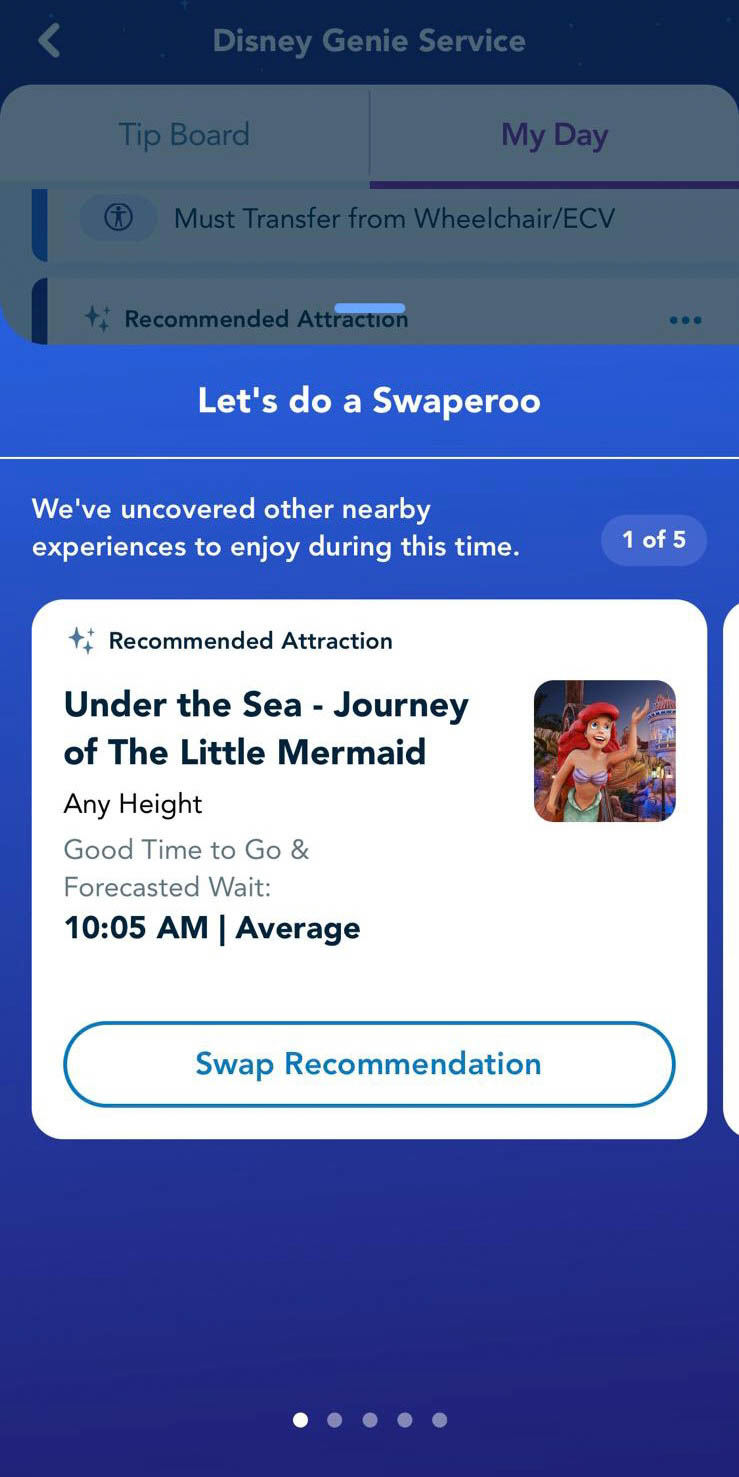 …and current wait times.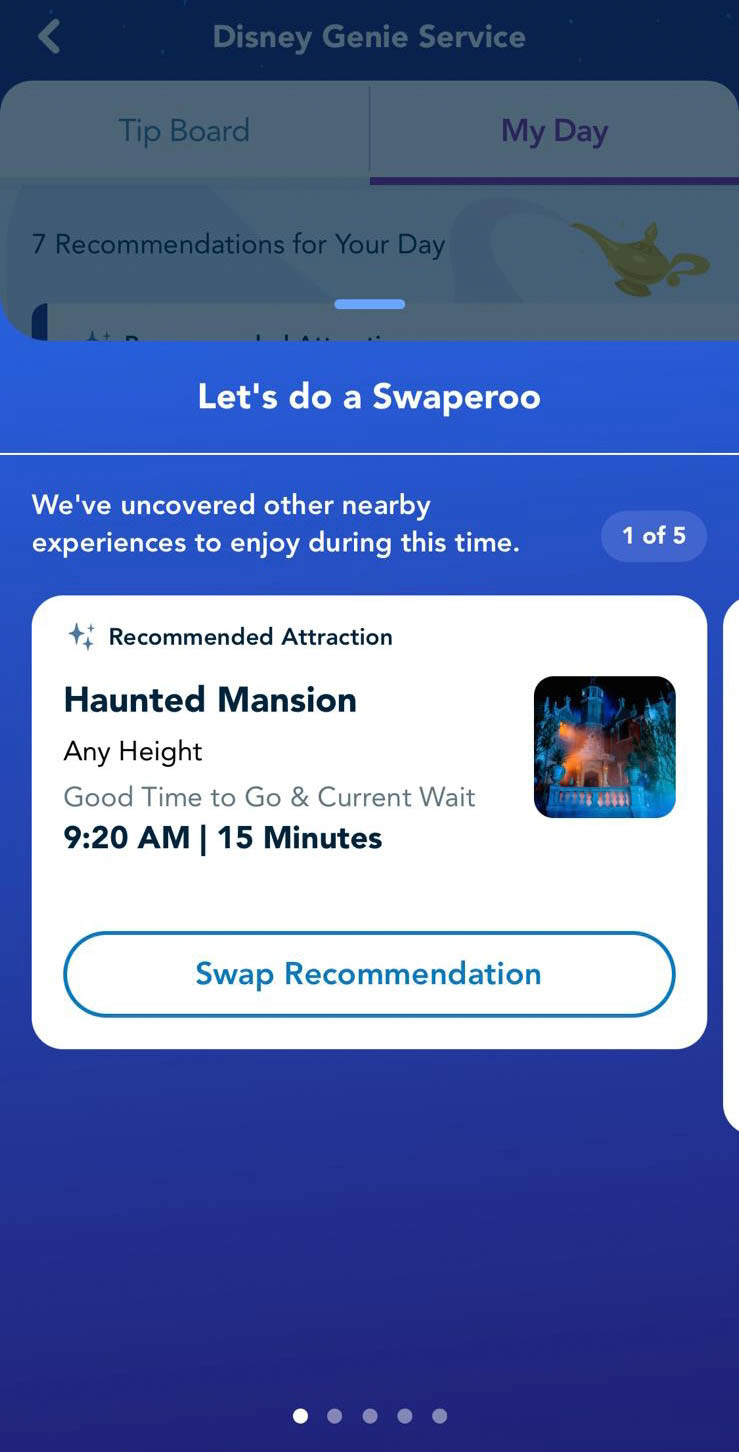 But, one of the most useful features of the free Disney Genie is that the service will fit popular attractions into your schedule when the wait times are low and you have a break in your day. Although the recommendation is not a reservation of any sort, this is a helpful way to plan your day so you can visit popular spots like Frozen Ever After with a short wait time (while also avoiding Lightning Lane costs).
We experienced this several times throughout the day. At one point we were recommended by Genie to hop into line for a 75 minute for Frozen Ever After, and immediately watched the time begin to fall to 45 minutes once we stepped in line. All in all, we waited 28 minutes for the ride.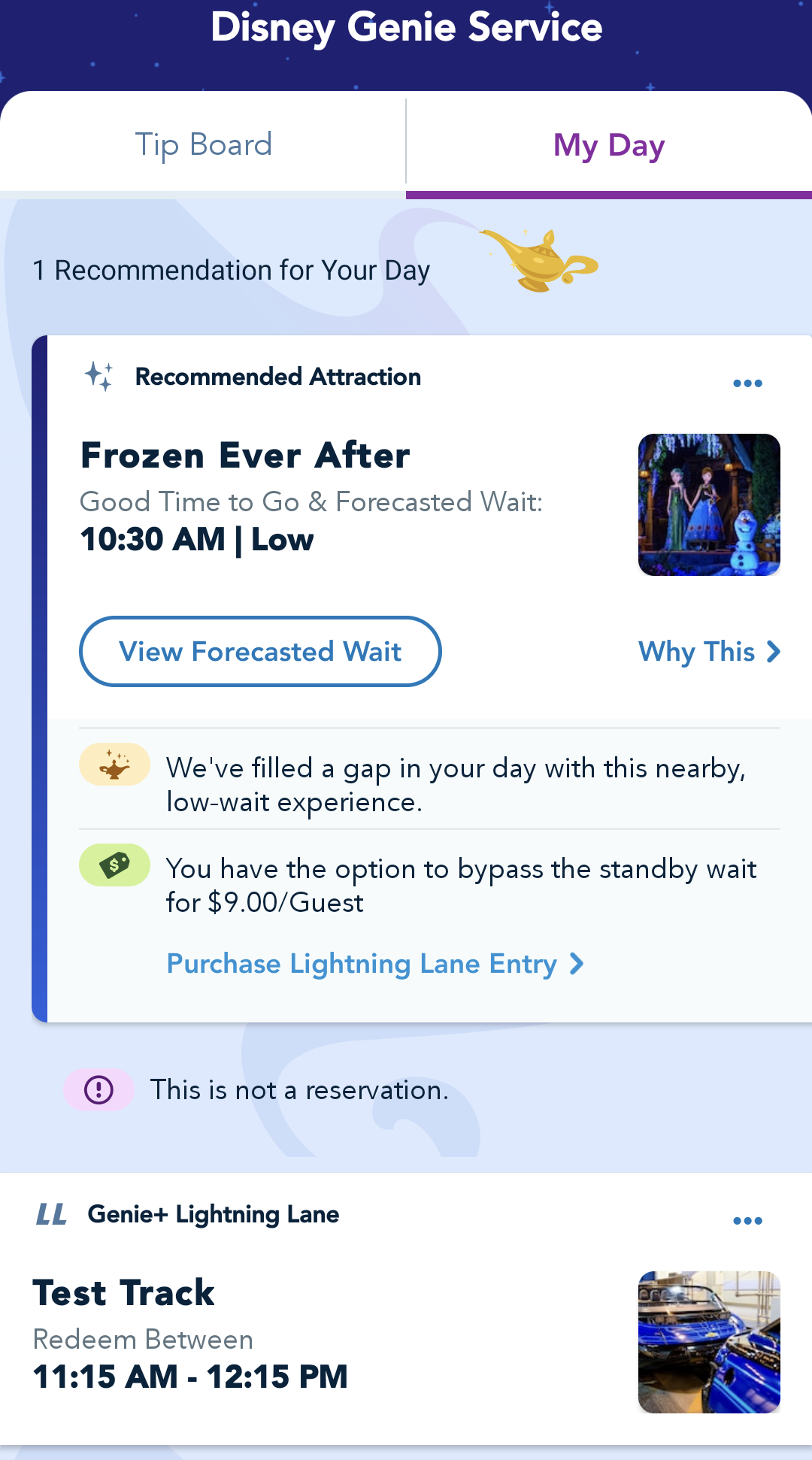 Wait Times
The Tip Board is divided into two parts for guests, where they are able to see the standby wait time through the free Disney Genie service. However, there is the option to see which locations offer Lightning Lane through the paid Disney Genie+ or Individual Attraction Selections, if they choose to go that route instead.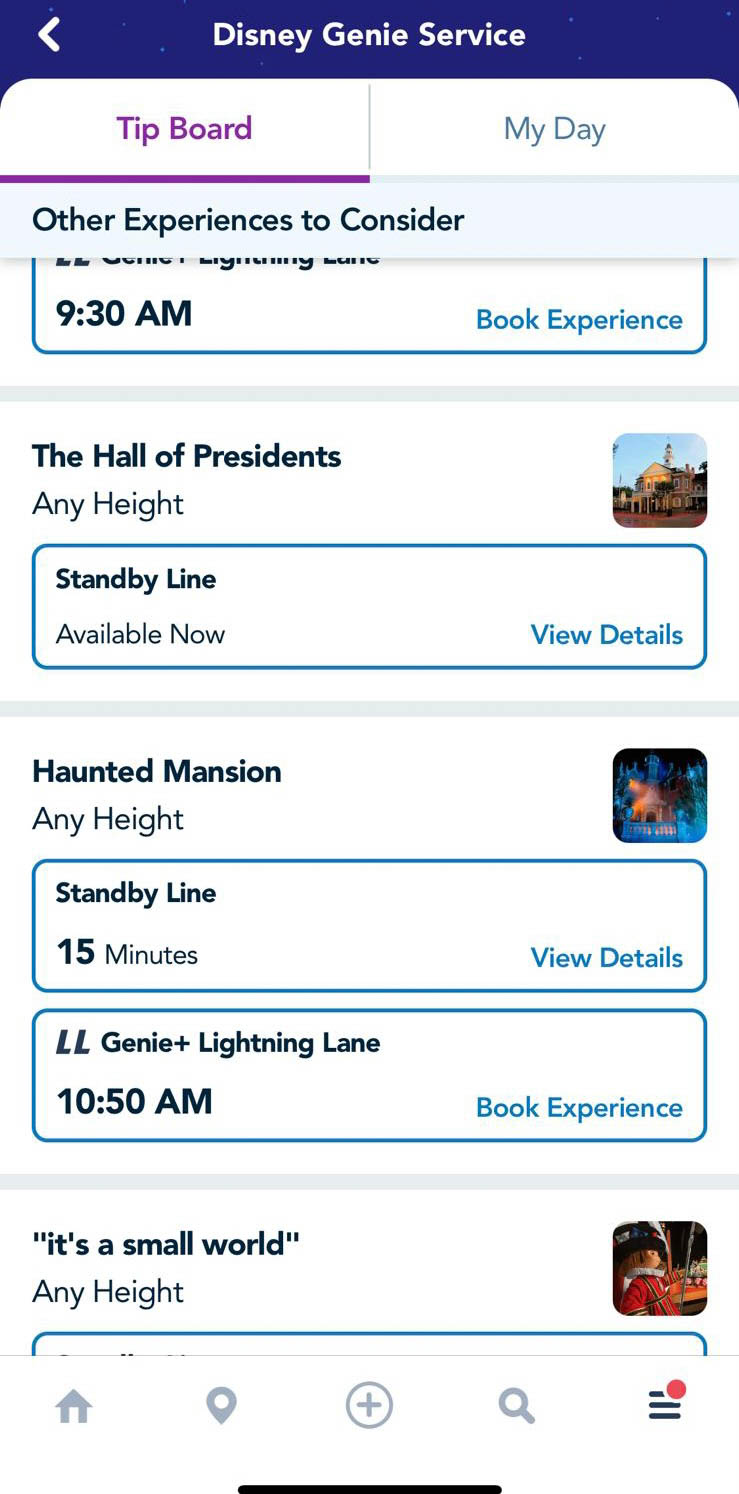 Each of the attractions also show forecasted wait times throughout the day that will shift, according to the crowd levels in the parks. That makes it all the easier for guests to decide when they will head to their must-do rides around Disney World!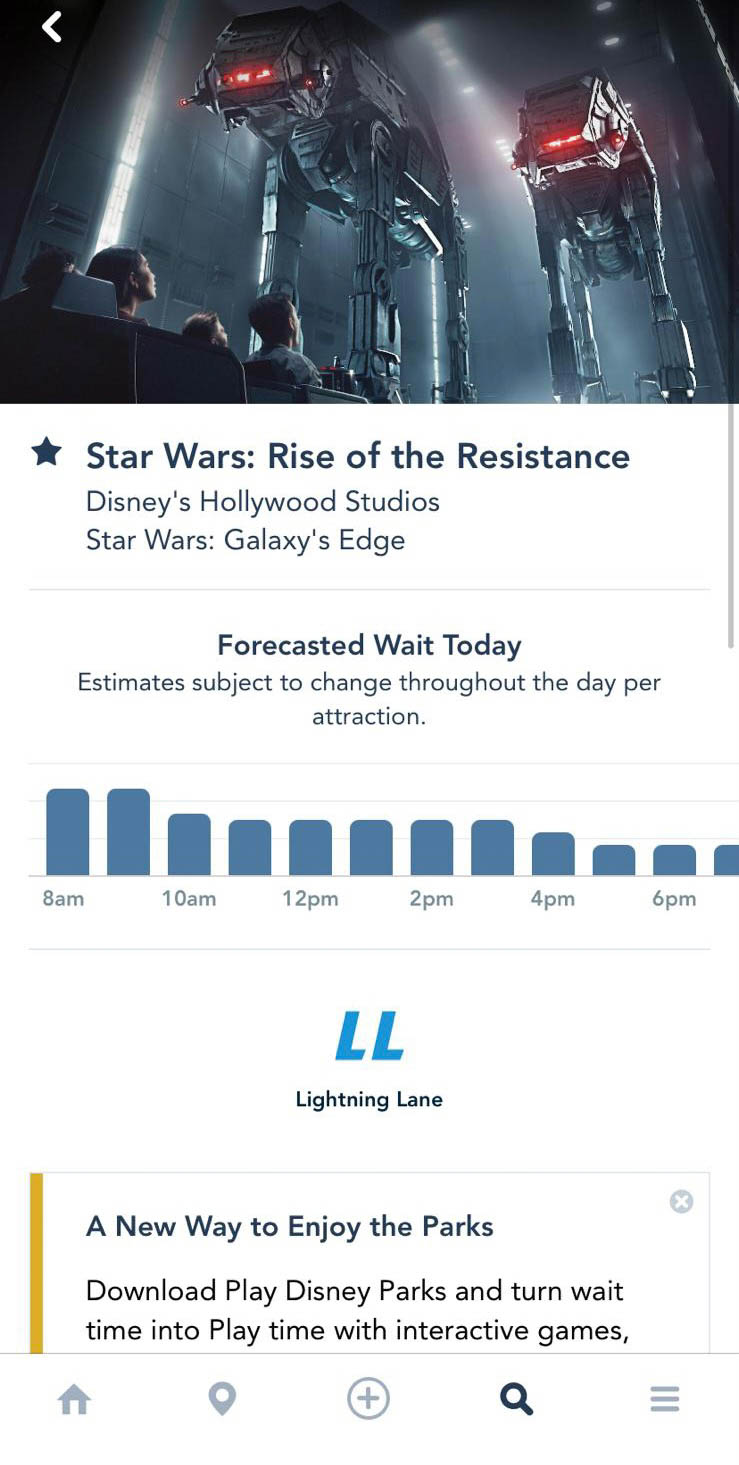 During our visit to the Magic Kingdom, Disney Genie even showed exactly how smart it was when it came to wait times and planning in general. When the Genie suggest we visit Space Mountain at 11 AM, it looked like the app was mistaken at first because that time slot was one of the longest waits of the day until the late afternoon.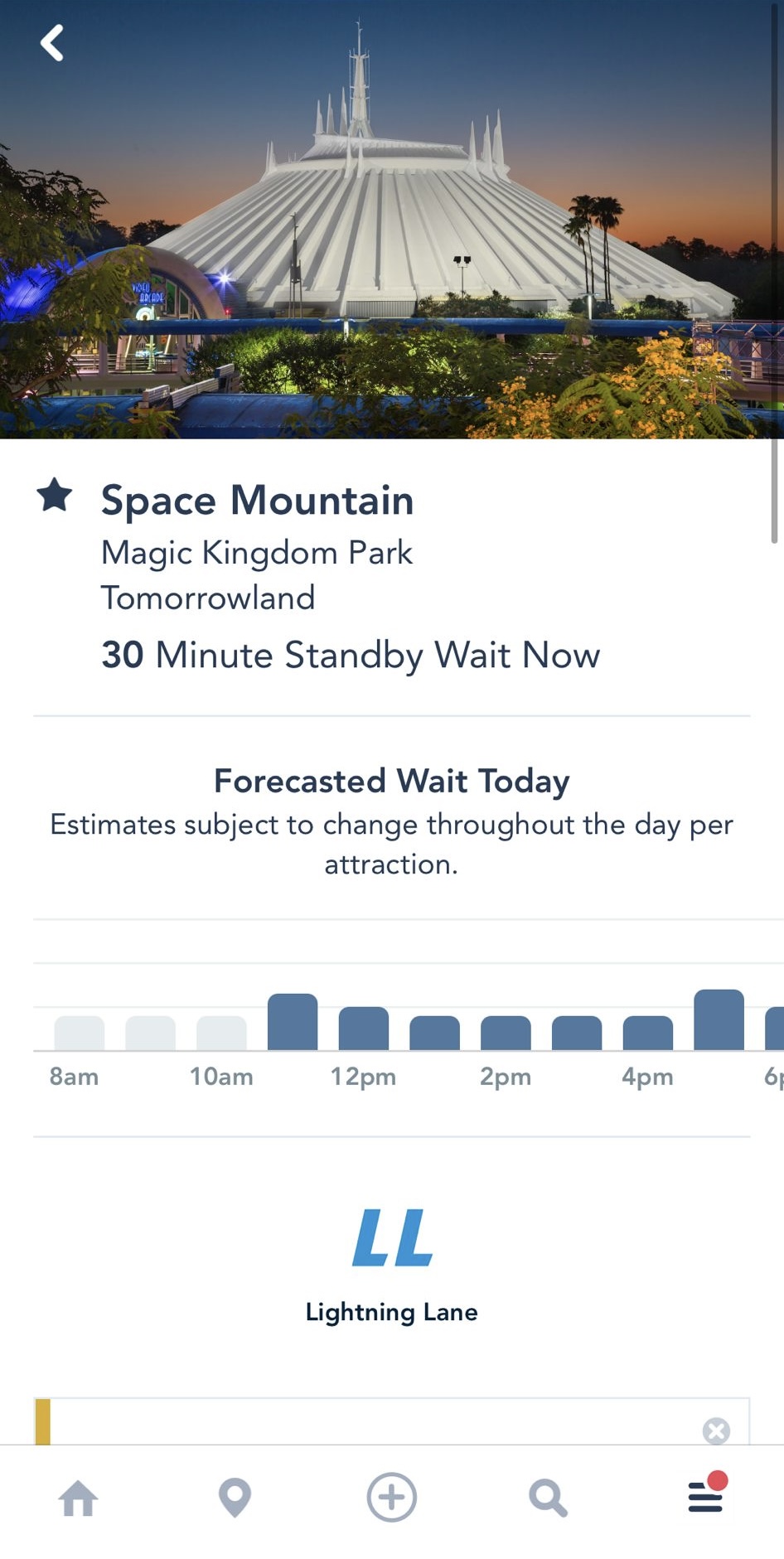 However, we realized that Disney Genie used its algorithm to look at our entire park schedule for any other plans we had made (like our chosen top priority experiences), Lightning Lanes we'd booked, and our reservations throughout the day in general. And, since we put Space Mountain as a top priority, Disney Genie knew that specific time slot would still be the best time to fit it in our schedule to fully maximize our day.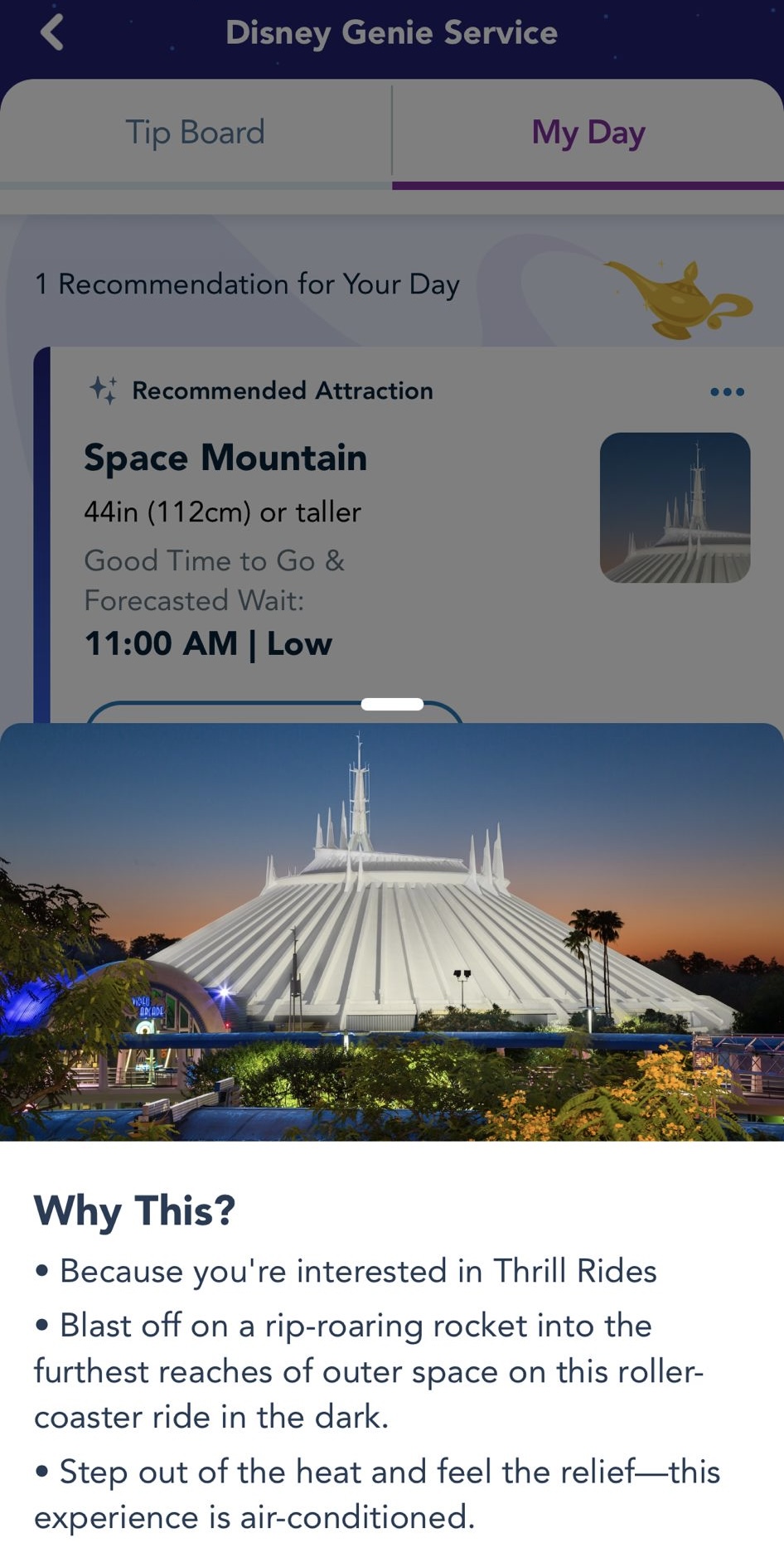 And, the attraction's wait time wasn't even as long as the posted number, so it was a win-win for the Disney Genie AND us!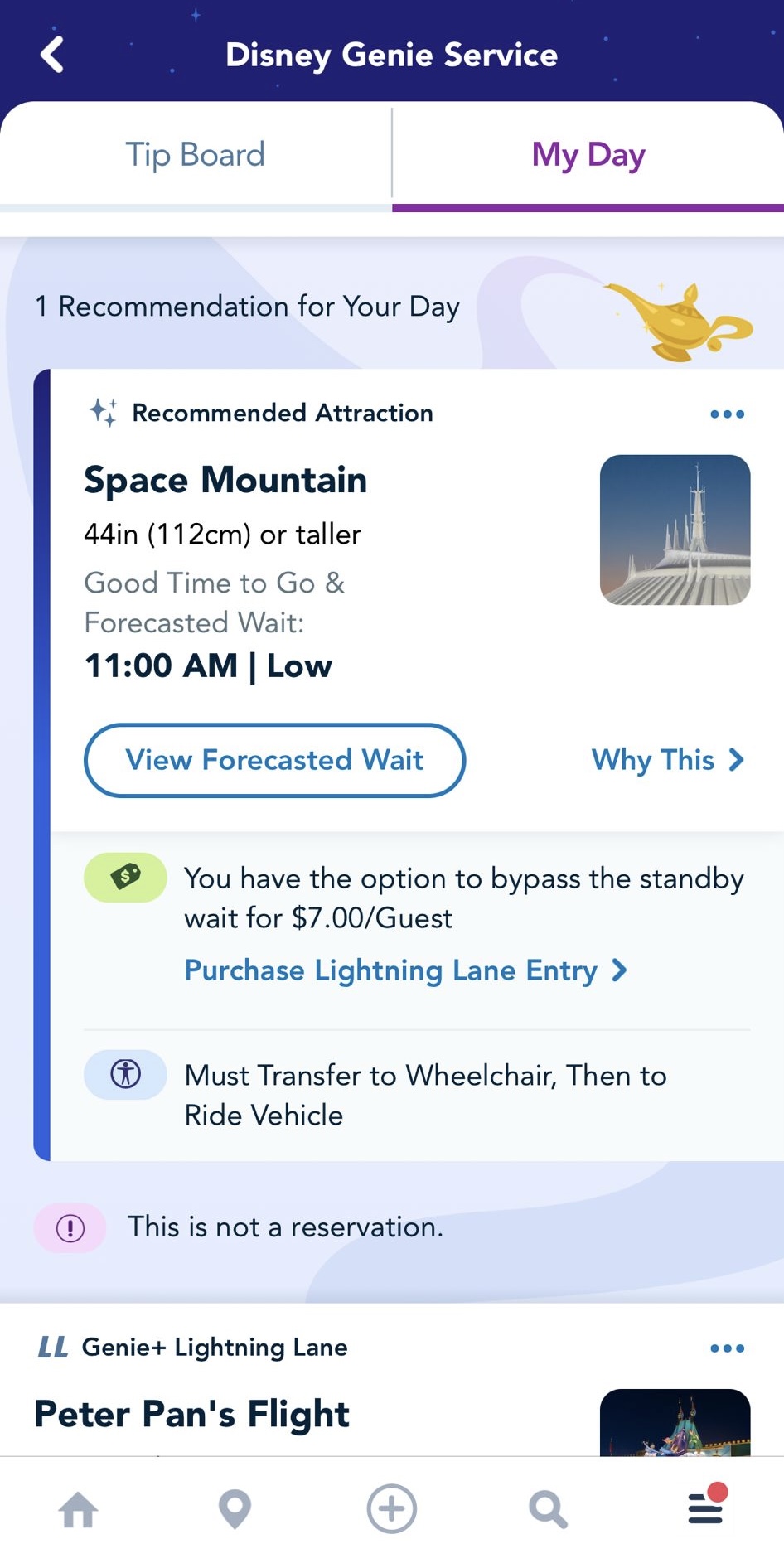 As we continue to make our way around the parks, we'll give you a full look at how Disney Genie is changing them! Stay tuned with AllEars for the latest Disney entertainment and news!
Will you be using the free version of Disney Genie? Let us know in the comments below!