There are a TON of rides at Disney World, which means there are bound to be some unsung heroes out there!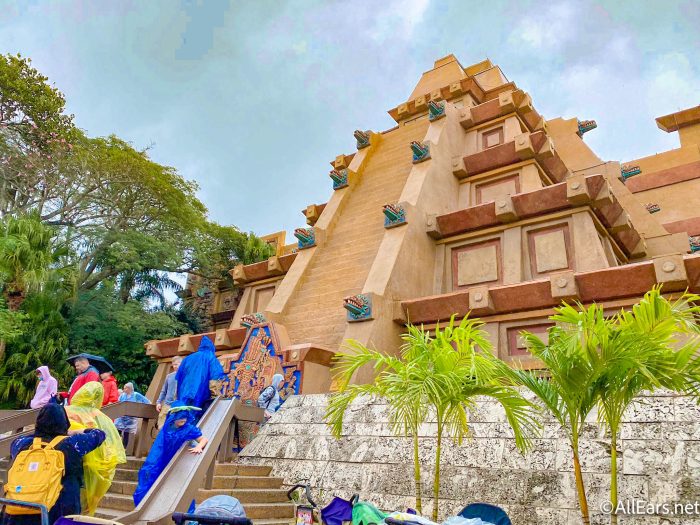 If you're newer to Disney World (or maybe even if you're a seasoned veteran), here are the 10 best rides you've probably never visited in Disney World!
Gran Fiesta Tour
This dark ride, located inside the Plaza de los Amigos at EPCOT's Mexico Pavilion (that's the big pyramid!), follows José Carioca and Panchito Pistoles as they search for Donald Duck all over Mexico!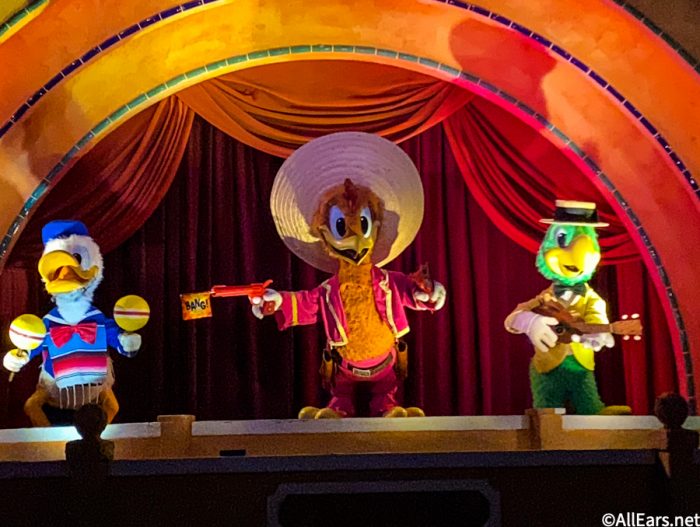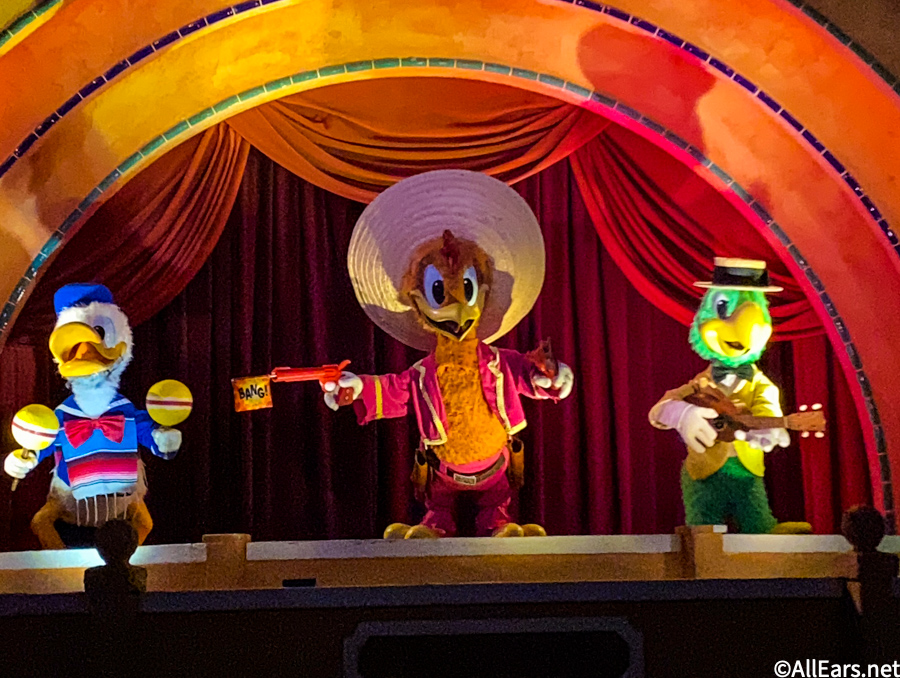 Why you might not have gone on it: Tucked away deep in the indoor section of the Mexico Pavilion, this ride is a bit out-of-the-way. Plus, it's been overshadowed in recent years by other World Showcase attractions like Frozen Ever After and Remy's Ratatouille Adventure.
Why you should try it: This is an excellent dark ride with lots of character and fun gags. This one is a longtime fan-favorite of Disney lovers for good reason!
Carousel of Progress
Located in the Tomorrowland section of Magic Kingdom, Carousel of Progress is an innovative show that features four scenes that all explore different eras of American technology and history starting with the 1900s, then the 1920s, the 1940s, and finally the 21st Century. The best part? It's in a revolving theater where the whole theater rotates from scene to scene.
Why you might not have gone on it: Among those who aren't Disney super-fans, Carousel of Progress can seem like a bit of a snoozer compared to the flashing lights and fast pace of other Tomorrowland attractions.
Why you should try it: Carousel of Progress is a classic attraction full of history, Easter eggs, and classic Disney charm. Also, two words: air conditioning. This attraction is relaxing, entertaining, and definitely worth a spin on your next Disney trip.
Living with the Land
Living with the Land, located in the Land Pavilion of EPCOT's World Nature, is half dark ride, half greenhouse tour, featuring both man-made scenes of nature and real-life plants and animals.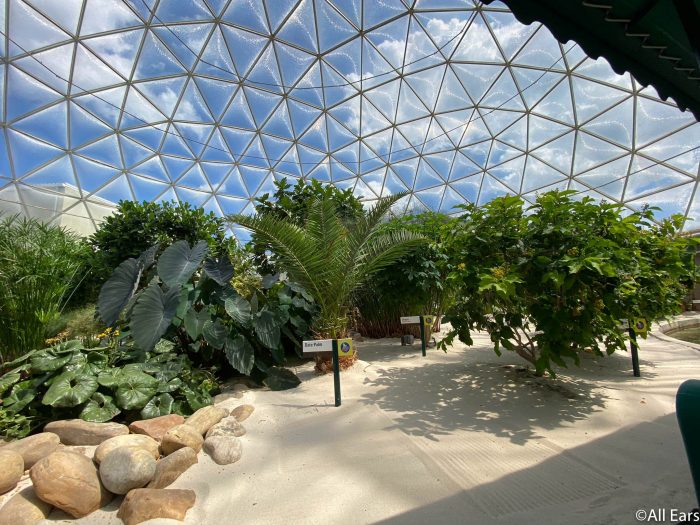 Why you might not have gone on it: A boat ride about the wonders of agriculture doesn't exactly sound like a good time to some people. Plus, the Land pavilion is a bit out-of-the-way, and Living with the Land shares the pavilion with the superstar attraction Soarin' Around the World.
Why you should try it: Although it doesn't have the most exciting premise, this ride is legitimately fun and interesting. Its one-half-dark-ride, one-half-greenhouse-tour structure makes it a dynamic attraction that's informative, entertaining, and surprisingly fun.
Tomorrowland Transit Authority PeopleMover
The PeopleMover, located in Magic Kingdom's Tomorrowland, is a slow, tram-like ride above Tomorrowland, giving you a bird's eye view of the land. Plus, there are fun dioramas inside the dark-ride portions of this attraction, and you get a behind-the-scenes look at Space Mountain!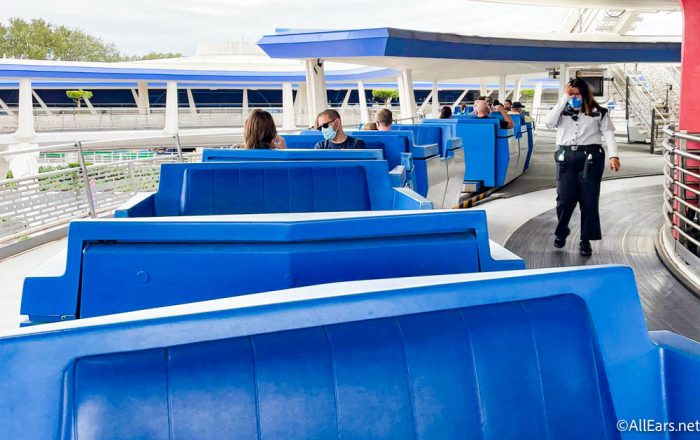 Why you might not have gone on it: If you're not someone who's crazy about Disney (like we are, we're very crazy about Disney), the PeopleMover just seems like… a slow train? For Disney fans, the PeopleMover might seem like too much of a time investment, especially when Space Mountain is next door.
Why you should try it: This attraction gives you an insider look at Tomorrowland, provides a relaxing place to sit and decompress, and has immaculate classic Disney vibes. Honestly, this one is just worth it for the dark ride dioramas you get to see.
Mickey's Philharmagic
Mickey's Philharmagic in Magic Kingdom's Fantasyland is a 4D adventure through classic Disney films. You watch Donald Duck hunt down the Sorceror Mickey hat as he journeys through Beauty and the Beast, Aladdin, the Little Mermaid, and other classic films!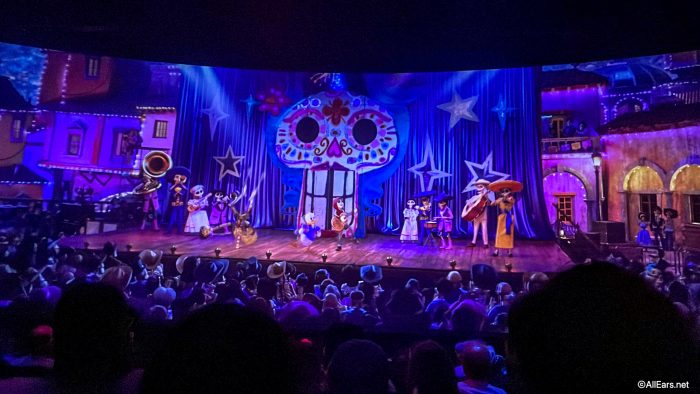 Why you might not have gone on it: This attraction's age and location near flashier options like Seven Dwarfs Mine Train has led to this show being overlooked in recent years.
Why you should try it: Besides this attraction being a fun and technologically advanced (for its time) show, it also has a brand new scene themed after the Disney-Pixar movie Coco!
Alien Swirling Saucers
Alien Swirling Saucers in Toy Story Land is a simple attraction where you're whipped around in circles as you're towed by a flying saucer.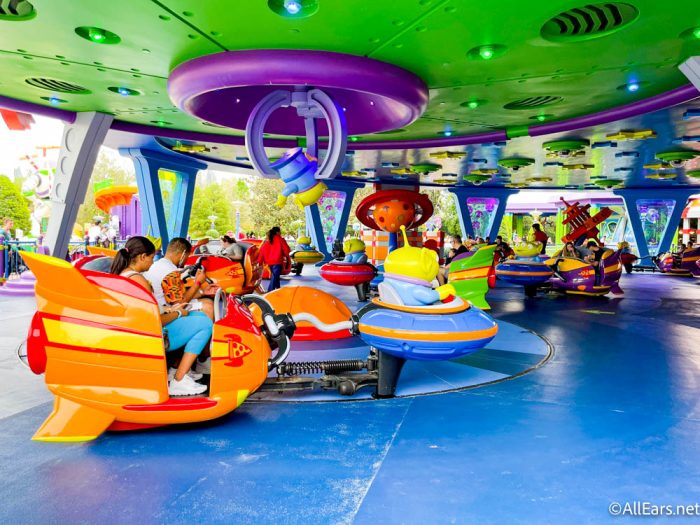 Why you might not have gone on it: The attraction seems like a kiddie hit, not particularly fun for grown ups. Plus with rides like Rise of the Resistance, Slinky Dog Dash, and Mickey & Minnie's Runaway Railway at Hollywood Studios, this ride has stiff competition.
Why you should try it: This attraction is simple, fun, and just a generally nice time. Was it on the bottom of our ranking for Hollywood Studios rides? Yes, but don't let that fool you! It's worth a swirl, but we wouldn't recommend waiting in a long line for it.
Dinosaur
Dinosaur in Animal Kingdom's DinoLand USA area is a thrilling dark ride that's best described as a more intense, more terrifying, and fast-paced version of the Indiana Jones attraction in Disneyland, featuring a bouncing off-road vehicle and scary dinosaurs!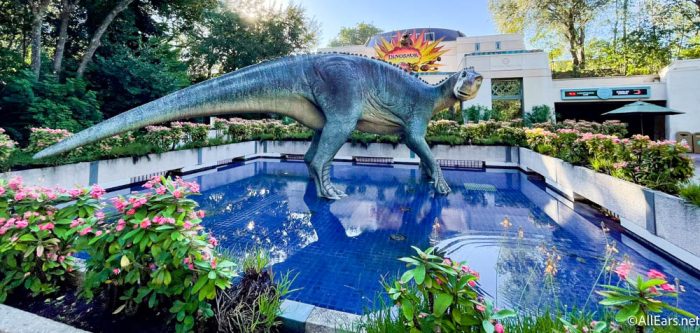 Why you might not have gone on it: It's scary and feels like a free chiropractic appointment. That is all.
Why you should try it: This ride is a thrilling, immersive ride that features some of the most intense sequences in any Disney attraction. If you're looking to turn up the scary levels on your Disney trip, this is your place.
The Seas with Nemo and Friends 
The Seas with Nemo and Friends is a ride inside of an aquarium! Using a projection system that doesn't bother the fish, you'll go on an undersea voyage  that takes you through the story of Finding Nemo!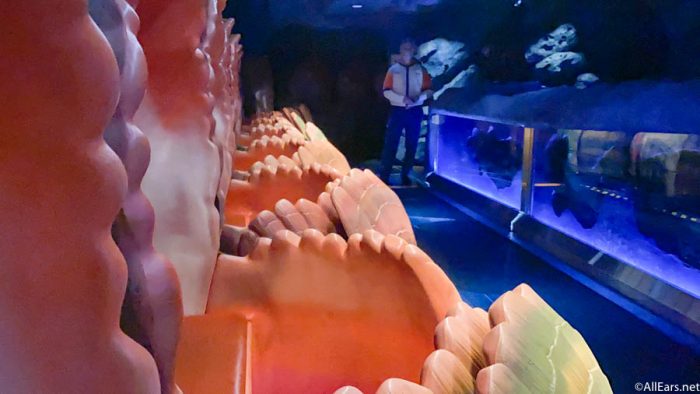 Why you might not have gone on it: First of all, the Seas pavilion is way out-of-the-way, making it a trek to even get here. Second, you don't have to ride the ride to see the aquarium (there's another entrance to the pavilion). Third, much like many other rides on this list, it's overshadowed by World Discovery attractions like Test Track.
Why you should try it: This ride has a great deal of whimsy, and it's a great way to experience the story of Finding Nemo, unlike other rides based on the same source material (looking at you Submarine Voyage).
Barnstormer featuring the Great Goofini
The Barnstormer is a small-sized coaster in the Storybook Circus section of Magic Kingdom that takes on a failed flight with the Great Goofini (A.K.A. Goofy!).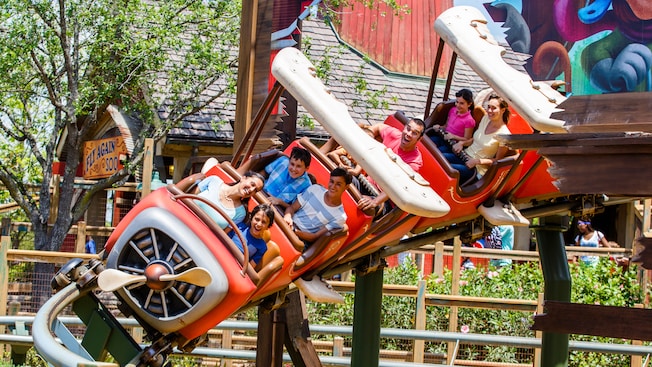 Why you might not have gone on it: Similar to the Swirling Saucers, this one is considered by some to be a "baby coaster for babies", since it's generally seen as an "introductory" roller coaster and too tame for most thrill-seekers.
Why you should try it: It's a fun, classic Disney coaster with some great gags, and honestly, even though it's a bit on the mild side, it's still a good rush.
Tom Sawyer Island
Tom Sawyer Island, located in the Rivers of America in Magic Kingdom, is literally a mini-island with activities and fun areas to explore! Plus, there are hidden secrets inspired by Disney lore and Pirates of the Caribbean.
Why you might not have gone on it: This one is VERY out-of-the-way! You have to take a raft to get to the island and there isn't any sort of "ride" waiting for you on the other side. Plus, a majority of the activities require walking.
Why you should try it: This can be a fun escape from the crowds and a great way to get some shade and relax during a busy day at the parks!
Those were ten of the most underrated and overlooked rides at Disney World! We're always keeping up with the latest Disney news, so stay tuned here for more!
Join the AllEars.net Newsletter to stay on top of ALL the breaking Disney News! You'll also get access to AllEars tips, reviews, trivia, and MORE! Click here to Subscribe!

What do you think of this list? Let us know in the comments!