Over the past few years, so many new rides have arrived at Disney's Hollywood Studios. Now the Park is packed with heavy-hitters like Rise of the Resistance, Mickey and Minnie's Runaway Railway, Slinky Dog Dash, and Tower of Terror — leaving guests in a conundrum when picking a favorite!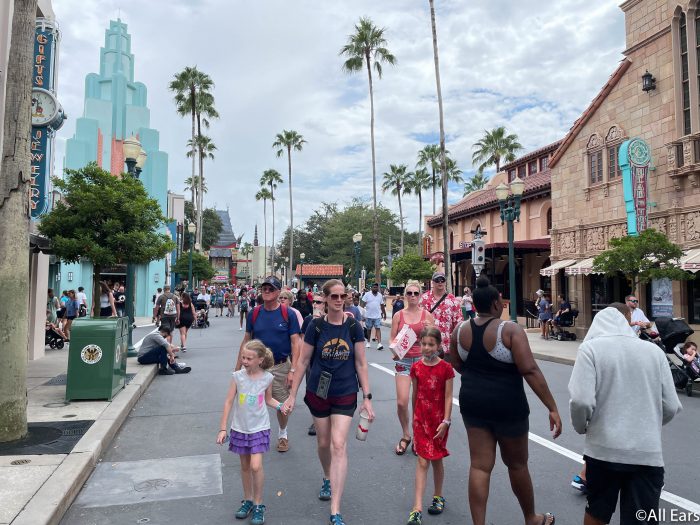 Recently, we read YOUR reader reviews and came up with a ranking based on what you, our AllEars readers, thought was the best!  So, without further ado, here's the official…
9. Alien Swirling Saucers
This spinning saucer ride lands at the bottom of our list, but it's still a fun ride!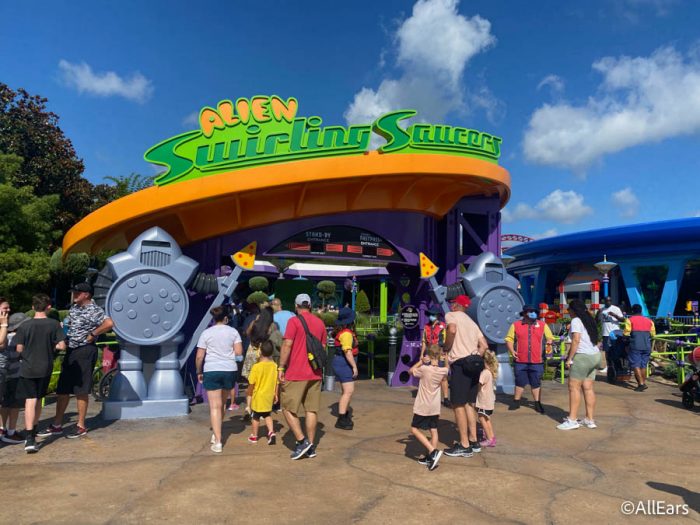 What AllEars readers said:
"I was not a fan of this ride. The theming was very nice and there were a lot of details that I enjoyed searching for during the ride. However, this ride is not worth a wait more than twenty minutes. This ride does not spin you around very fast and can be a relaxing break from more thrilling rides."
"This ride is probably a favorite for children under 6 or 7, but for the others, pretty boring. It is a good break from the heat and a good ride while you're waiting for your time to board Rise of the Resistance."
"It's very short and not very thrilling. If you have time to spare then why not, but if you are in a rush you should probably just skip this."
8. Star Tours
The original Star Wars simulator ride still holds up, but it can't keep up with its successors! The march of time and risk of motion sickness have placed this ride low on the list for our readers!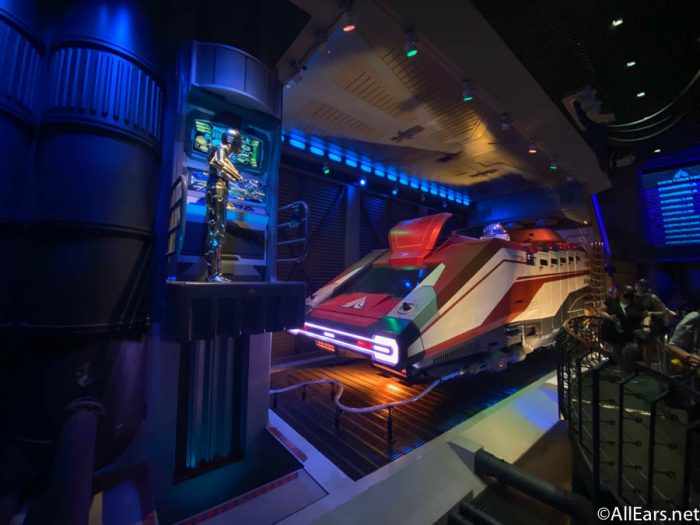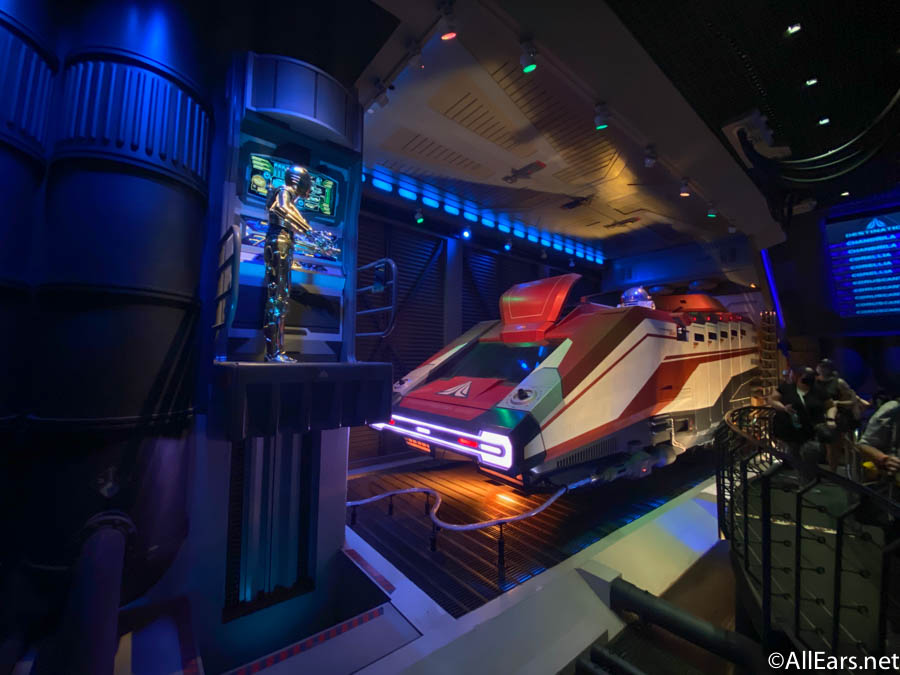 What AllEars readers said:
"This ride is slowly but surely becoming a bit aged. I love Star Wars so this is a must do in my case but not a huge deal if I miss it on my trip to Hollywood Studios."
"I think that Star Tours is a fun and immersive ride, and I respect that, however, it makes me incredibly sick"
"I have loved this ride ever since I was a kid. Even though I do get motion sick on it. It probably doesn't get the respect it deserves since Galaxys Edge opened!"
7. Millennium Falcon: Smugglers Run
Landing just a little bit higher than Star Tours, Smugglers Run proves to be a fun interactive simulation that our readers love! Getting to control the Millennium Falcon is a thrilling experience, but it might take some practice!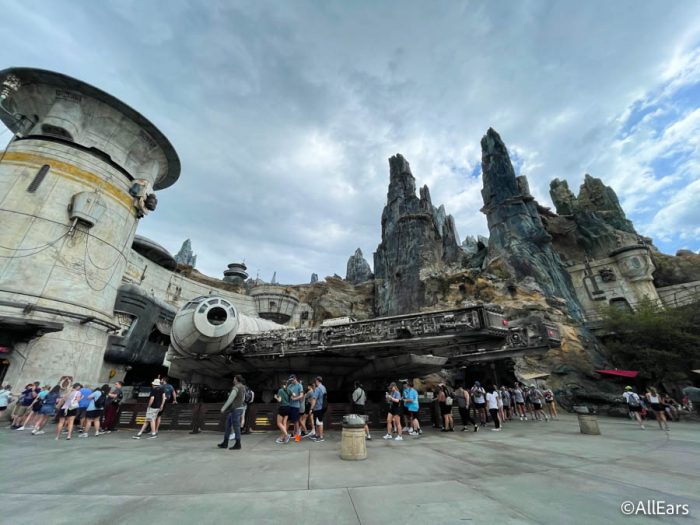 What AllEars readers said:
"We all thought it was great! A little practice run would be nice for first timers. There is more action for the pilots than the others, but fun for all."
"Two people in my party were assigned the pilots and another was assigned the gunner position, and we were paired with another party of two. I had one of the pilot positions and laughed the entire time at how bad I was at driving the Millennium Falcon."
"This is a pretty good ride, but it's basically a video game. The quality of the experience really depends on the pilots. If you have kiddos as the pilots, get ready to be jostled around. That being said, it's incredible getting to pilot the falcon. It's every Star Wars fan's dream come true!"
6. Mickey and Minnie's Runaway Railway 
The first ever Mickey Mouse ride has become a fan favorite!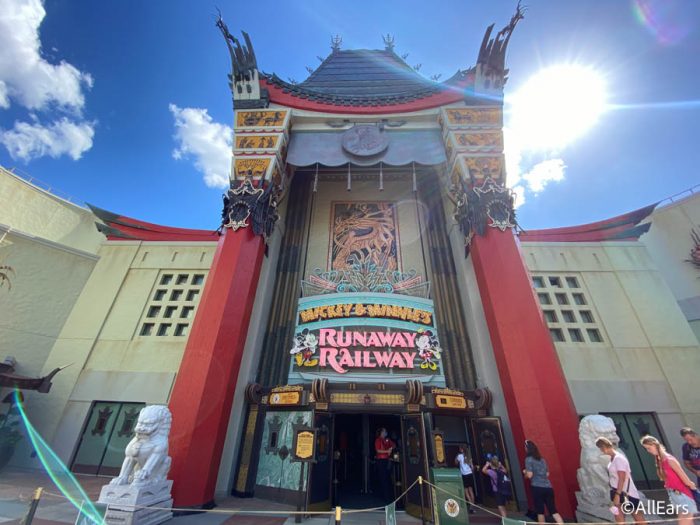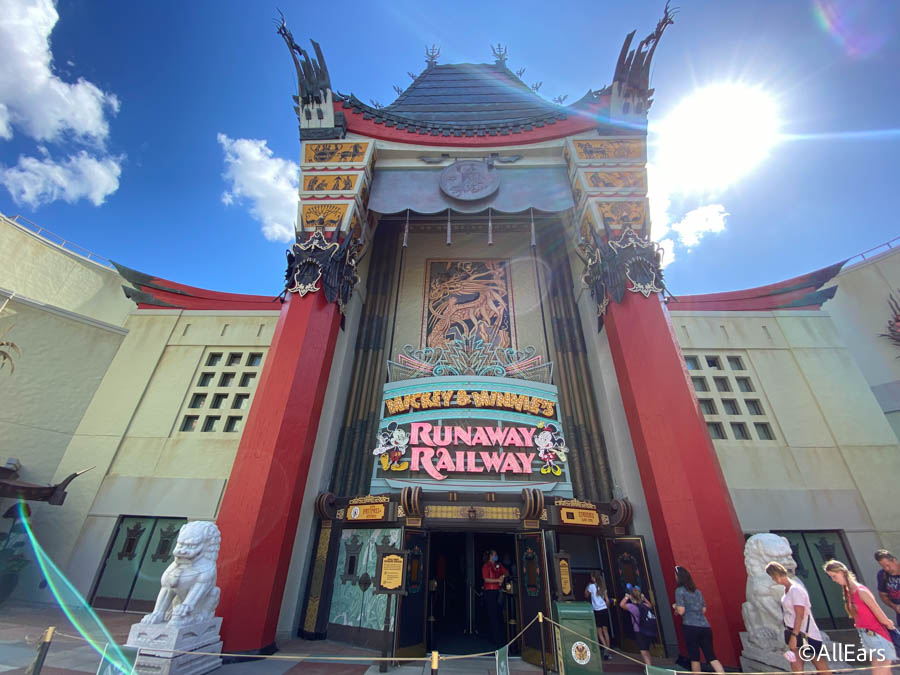 What AllEars readers said:
"My husband says this is his new favorite Disney ride ever! So much fun. We didn't realize that there was going to be so much thrill in this ride. We laughed the entire time."
When we first entered the first scene I thought I was going to be disappointed because it seemed like it was just wood cut out and projections. By the end of the ride I was laughing so hard and having a blast! Daisy is the best part by far!
"What an absolutely delightful ride. I wasn't sure what I would think of this ride since I am not a fan of the animation style of modern Mickey cartoons, but I ended up absolutely loving it!"
5. Slinky Dog Dash 
Hollywood Studios' latest coaster features great theming and lots of Toy Story Easter eggs! However, don't go into it expecting too many thrills — it's a family coaster after all.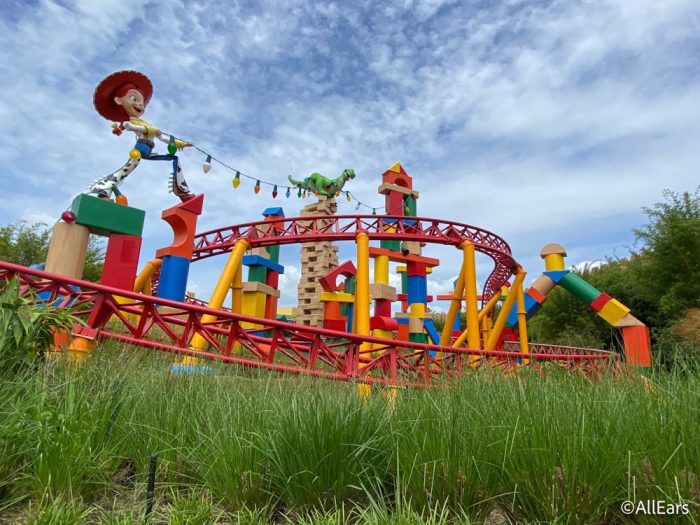 What AllEars readers said:
"Great all ages coaster. Kids could easily ride this and enjoy their time, as well as their parents. Coaster doesn't go for extreme heights, instead relying on launches, fun corners, and bunny hills to get it's thrills. A good coaster for those looking to move up from the kiddy style to something even more thrilling like Everest."
"I honestly think that I seen more adults in line for this attraction than children. This attraction is not as thrilling as others in the park, so those looking for more of an adrenaline rush may not enjoy this ride."
"At first glance, I thought it was going to be like a little kids ride at Six Flags. But it was better than I thought. Yes, it's not Big Thunder or Rockin Roller Coaster, but its not the worst attraction in Disney World."
4. Star Wars: Rise of the Resistance 
This innovative ride is the first of its kind at Disney World, using multiple ride systems and state-of-the-art animatronics to tell a compelling narrative. However, a difficult virtual queue and an incredibly high level of hype surrounding this ride led to it not having the top spot.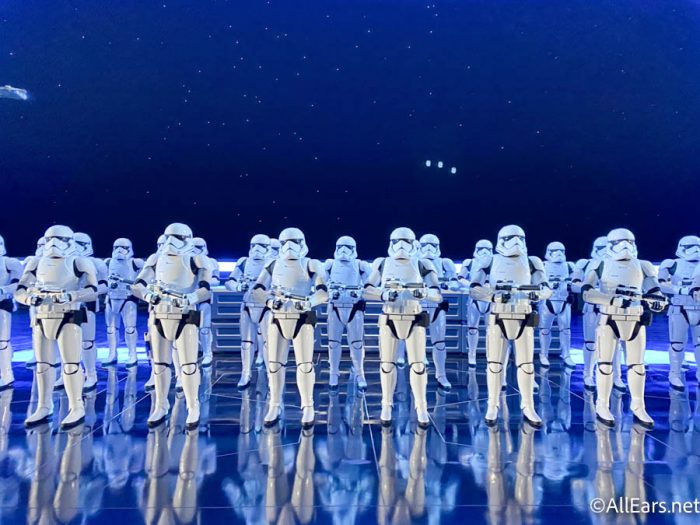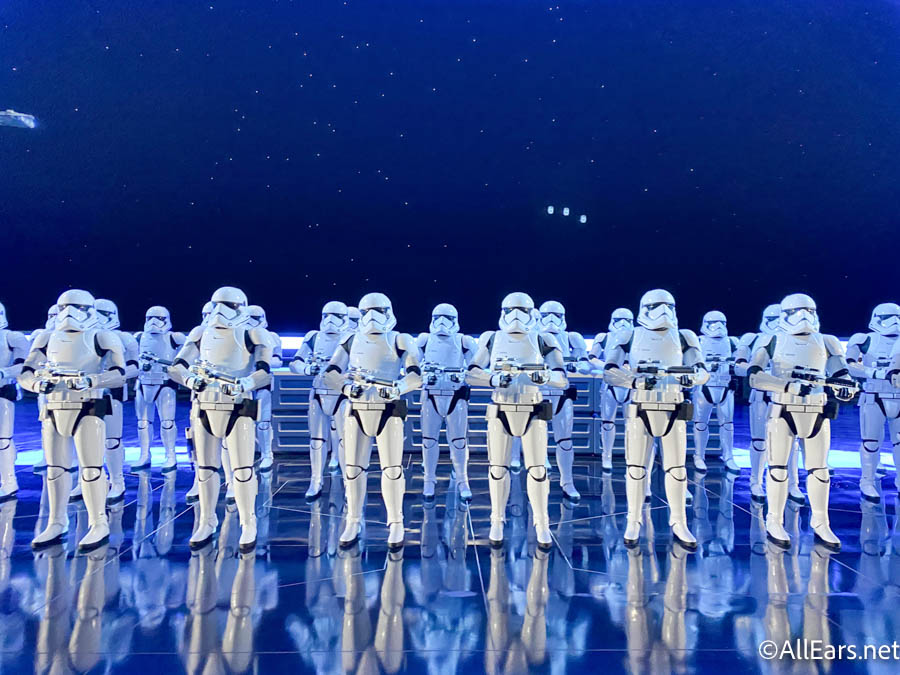 What AllEars readers said:
"Incredibly immersive. Great theming. Ride experience starts in the queue and tells a story the whole way through."
"The technology used for this ride is amazing. I love Star Wars so I definitely enjoyed it."
"I didn't exactly enjoy the process of reserving a boarding group."
3. Twilight Zone Tower of Terror 
A Hollywood Studios classic continues to prove why it's a fan favorite!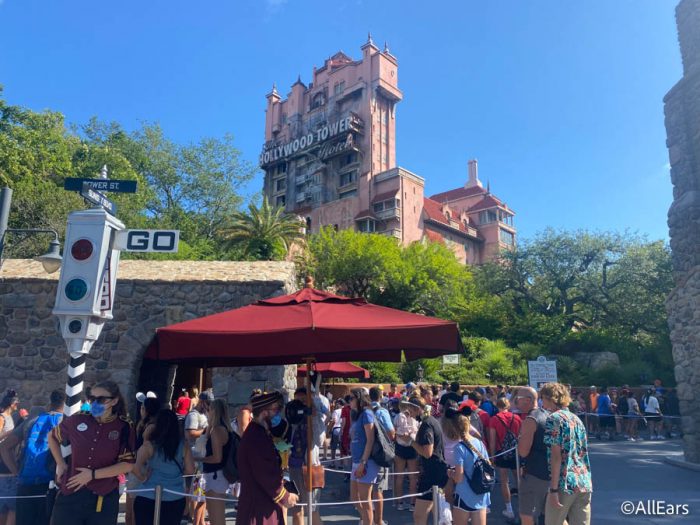 What AllEars readers said:
"Best drop ride I have ever been on!! I'm a HUGE Twilight Zone [fan] so I love this theme. The queue is the best WDW has to offer. I love seeing some props and Easter eggs placed throughout it. The randomness of the drops make this drop ride unique when compared to others I have been on."
"Ride is really fun with a great queue that really gets you prepped for the upcoming ride. Drop tower experience is endlessly repeatable due to it's somewhat random nature. Technology is still fun and immersive. Might be a bit of an issue if you have back pain."
"Most thrilling ride in the world. I adore rollercoasters but feel as though this tops them all. It's always such a unique ride experience which I love and hearing all the screams of other riders makes me cackle like an over-excited witch."
2. Rock 'n' Roller Coaster featuring Aerosmith
This Aerosmith-soundtracked coaster still rocks our readers' worlds! However, the ride is one of the only in Disney World to feature an inversion, which might turn some people off from the ride!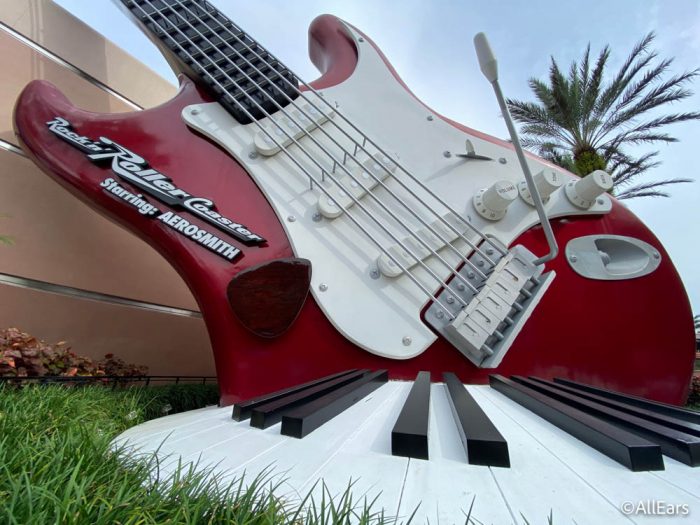 What AllEars readers said:
"Really fun theming, not too hard to get a fast pass and the best thrill ride at Disney World."
"I have no words to describe how much my party and I loved this ride. This is an indoor rollercoaster that has very nice theming and a cool storyline. This coaster does feature inversions and is mostly in the dark so it may be intense for younger riders. A few members of my party are prone to motion sickness and neither of them had any issues with this coaster. Make sure to keep your head back because the ride whips you around and can be a little rough and bumpy in spots."
"Love this rollercoaster! Love that the different limos play different songs. That launch and the inversions are no joke! Almost lost my magic band! Make sure you put all that loose stuff away before you ride."
1. Toy Story Mania
Before Toy Story Land, there was Midway Mania. This carnival-themed ride proves why it's in the top spot (it almost has a perfect score)!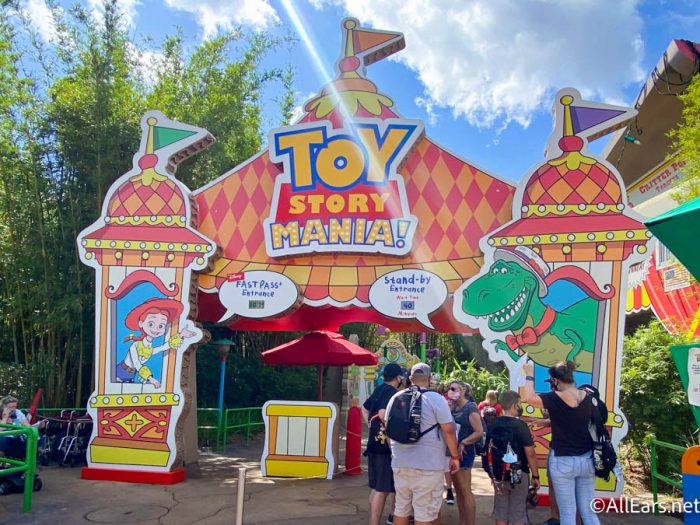 What AllEars readers said:
"One of my favorite attractions of all of WDW. Super competitive and fun, never a bad time. I mean, who wouldn't love shooting targets with the toy story characters. Toy Story Mania has amazing theming from the ride itself to the interactive Mr. Potato head animatronic in the queue, truly a fun time from the second you get in the line."
"This ride is great, a fun experience, with a light amount of thrills in how the vehicle will spin you around. One you can easily go on over and over again. The best interactive ride at Disney World."
"I have nothing bad to say about this attraction. My party and I had so much fun competing against each other in this shooting game-based attraction."
Join the AllEars.net Newsletter to stay on top of ALL the breaking Disney News! You'll also get access to AllEars tips, reviews, trivia, and MORE! Click here to Subscribe!

What do think of this ranking based on AllEars Reader Reviews? Let us know in the comments!