We've got a news flash for everyone heading to Walt Disney World: the parks aren't just about the rides, characters, or shows…hold for dramatic effect… they're totally about the food.
And each park has its own unique restaurants to reel guests in for a visit. Whether you're looking to dine like a celebrity at the Hollywood Brown Derby or step into a Star Wars film in Oga's Cantina, there's a little something for everyone.
But today, we're breaking down the BEST Quick Service meals you can find in each of the four Disney World parks!
Magic Kingdom
Columbia Harbour House
You might be in central Florida just a handful of miles from the coast, but Columbia Harbour House takes a few tips from places like Maine with AMAZING seafood. The menu is inspired by eats you could find at a seaside restaurant with lobster, clam chowder, and other must-have items your whole family will love.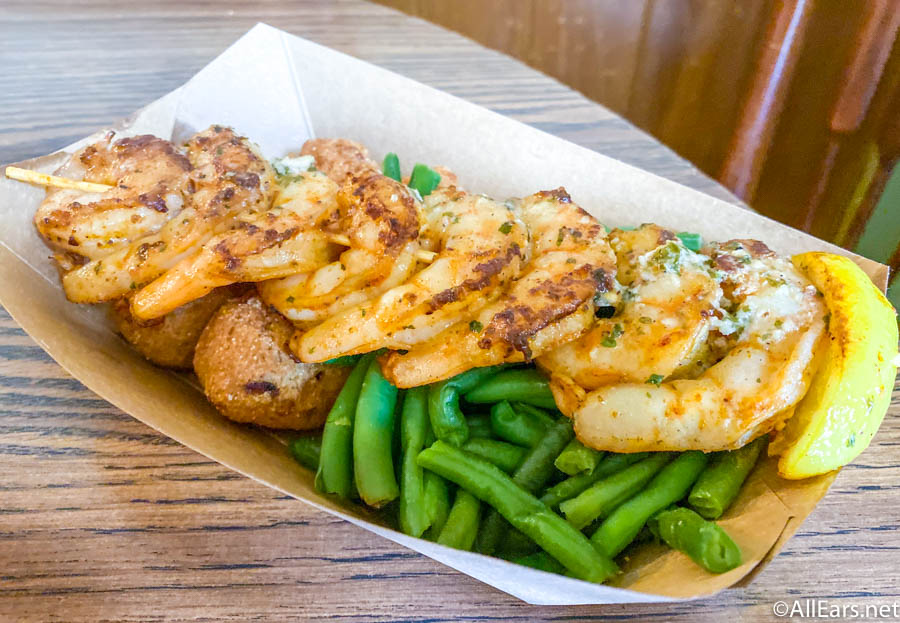 The restaurant has two floors of seating, so there are plenty of spots for your party. And as you're dining, you can admire a view of the Haunted Mansion and (maybe) spot a few ghosts lingering about.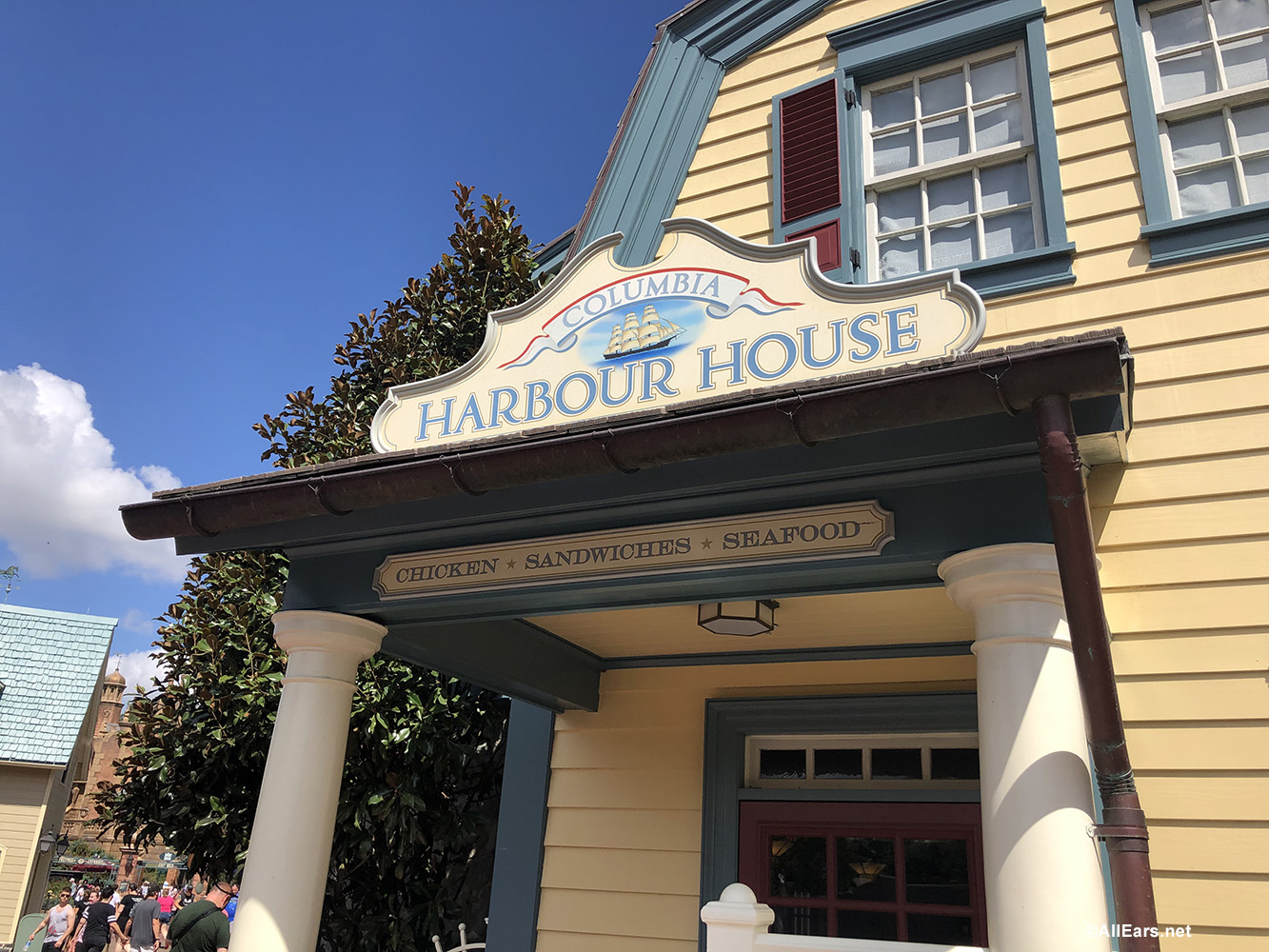 The only problem is that the Columbia Harbour House isn't open at the moment. We know: it's a total bummer. But you can still get some of its famous menu items, like the the Lobster Rolls at Tomorrowland Terrace, in the meantime!
Pecos Bill Tall Tale Inn and Cafe
A party full of various tastes and preferences can make choosing your next lunch spot a bit tricky. But Pecos Bill Tall Tale Inn and Cafe has a wide array of options for both picky eaters and more adventurous people with burgers, a pork carnitas rice bowl, nachos, and a pita platter, among others. The menu is more unique than your typical run-of-the-mill Quick Service location, so you can choose something light or filling that still packs flavor.
The restaurant used to have a toppings bar, but it has been suspended as a health and safety precaution. You can still order lots of toppings to come with your meal, though! We've even seen Corn Dog Nuggets pop up at Pecos Bill from time to time, so be on the lookout whenever you're in Magic Kingdom.
Honorable Mentions
Casey's Corner
Speaking of Corn Dog Nuggets, we couldn't resist mentioning Casey's Corner with its STAR nugget and cheese dip combo. There are also other regular items like hot dogs, fries, and more on the menu. Sadly, Casey's Corner isn't open right now, so it has secured a spot on the Honorable Mentions list instead.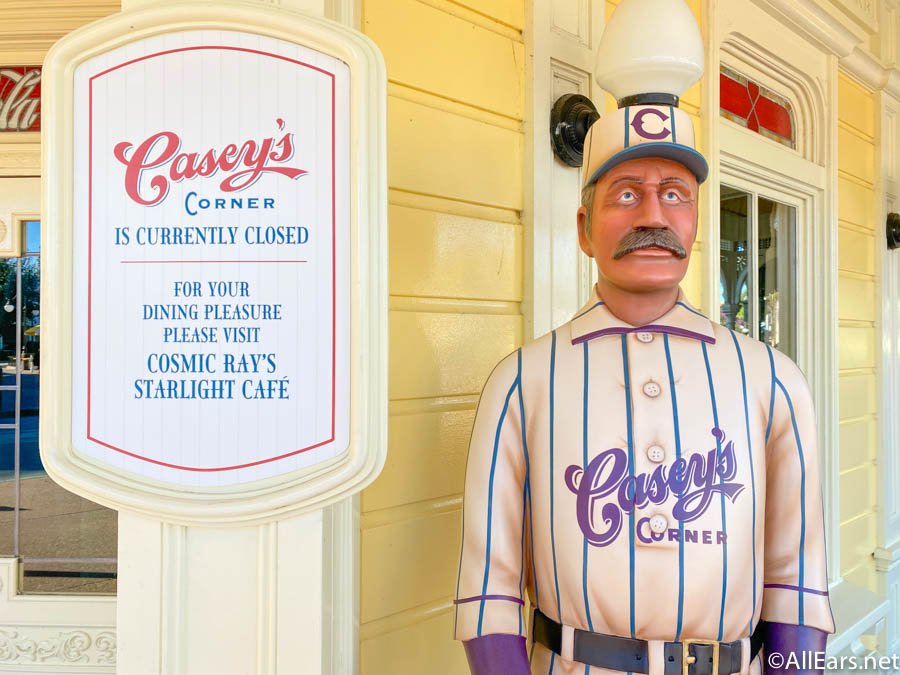 Cosmic Ray's Starlight Cafe
The food at Cosmic Ray's Starlight Cafe is your typical Quick Service fare. Yet, we're not visiting the Tomorrowland joint for its eats necessarily. We're absolutely heading to Cosmic Ray's to listen to Sonny Eclipse's hits from all over the galaxy. Sonny plays eight different jams so you can kick back, eat your meal in style, and enjoy a live(-ish) concert right in front of you!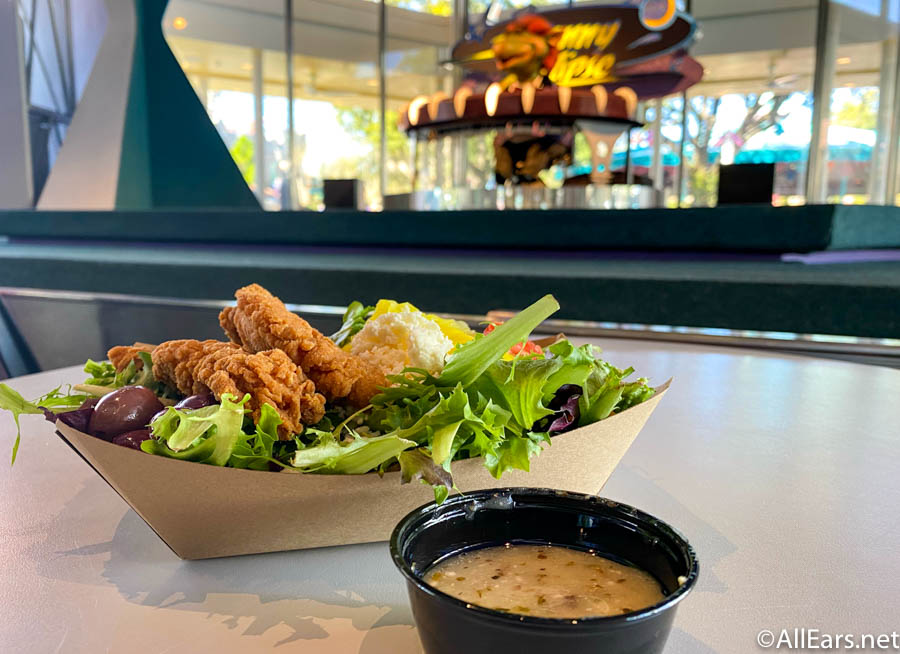 Pssst, if you can swing a front row seat, DO IT!
Sleepy Hollow Refreshments
You might not notice Sleepy Hollow Refreshments as you're making your way around the Magic Kingdom, since the Quick Service location is pretty small. But what it lacks in a large menu or big restaurant, Sleepy Hollow makes up for it with FLAVOR. This spot is home to awesome items like the Sweet and Spicy Chicken and Waffle Sandwich as well as the Fresh Fruit Waffle with lots of Nutella.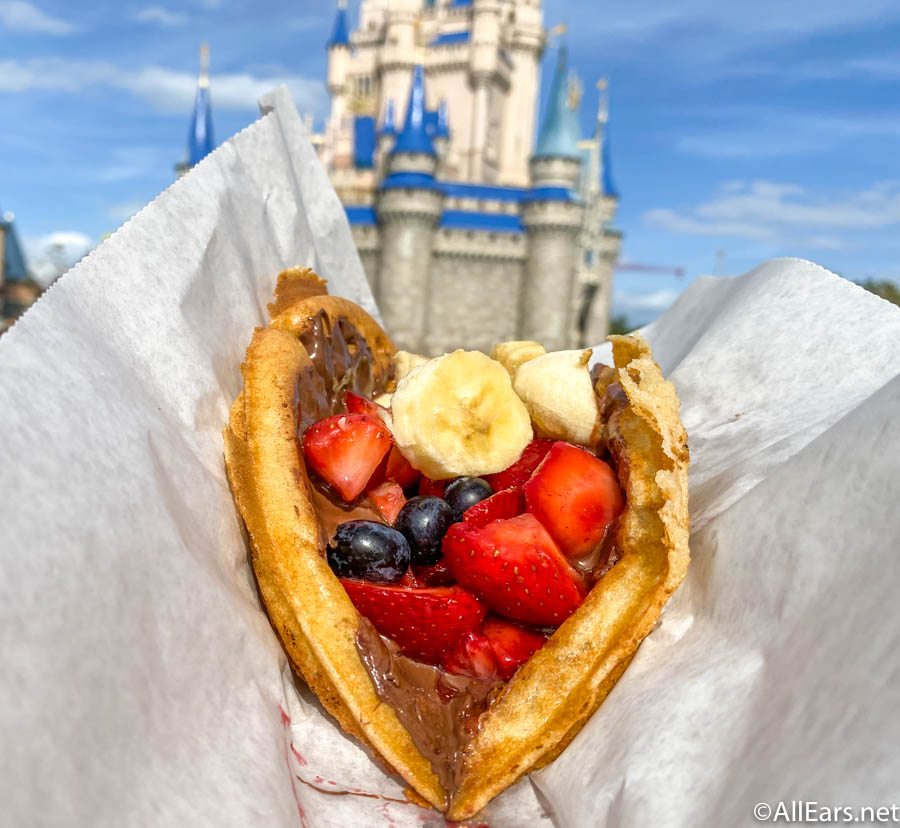 EPCOT
Boulangerie Patisserie les Halles
EPCOT is home to so many Quick Service and Table Service restaurants that it's hard to choose our top contenders. But Les Halles? Now, that's an easy winner! We had no problem voting this as the best quick meal in EPCOT with a bakery stocked full of sandwiches, French desserts, cheese bowls, and basically anything else you can imagine. Plus, the prices are really reasonable, so you don't have to worry about going over budget or breaking the bank during your visit.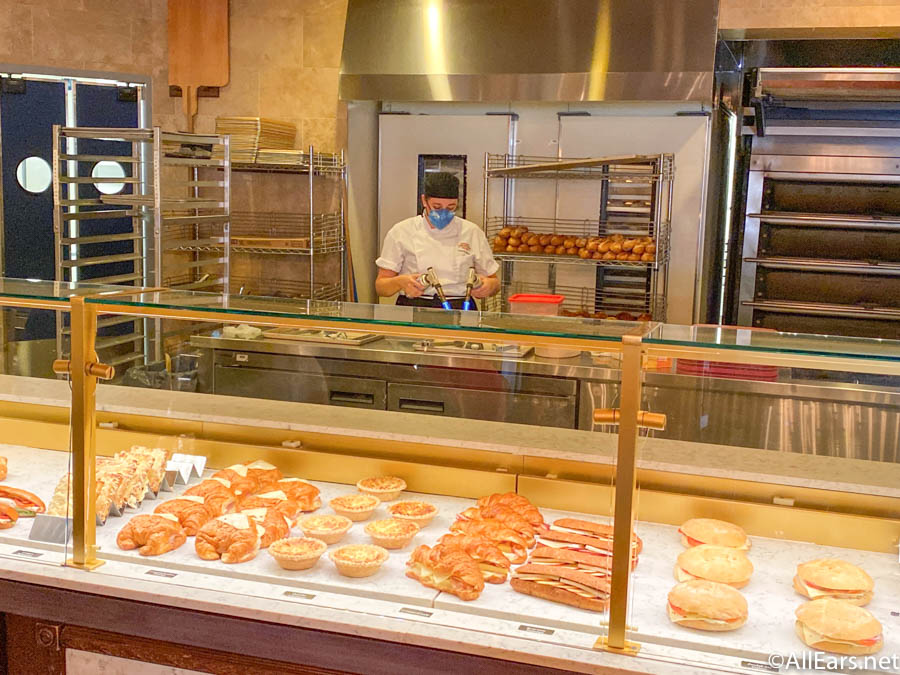 But we will warn you that once you go to Les Halles, you'll want to pop into the bakery every time you're in EPCOT.
Honorable Mentions
La Cantina de San Angel
If you're on a tight schedule or you're just really craving Mexican food, La Cantina de San Angel is a quick fix for all your foodie needs! It's a great place for reasonably priced tacos, guac, nachos, and more with a view of World Showcase Lagoon.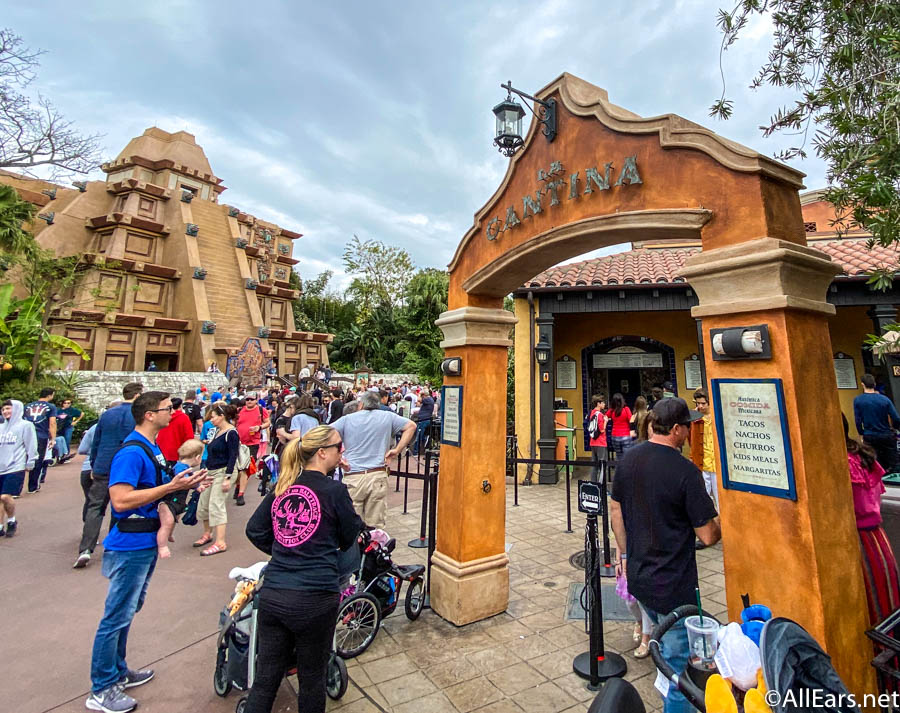 While it's not the best Mexican food we've had in Disney World, we will say that it's VERY good for a Quick Service location.
Yorkshire County Fish Shop
Once you've popped into the U.K. Pavilion, it's almost a necessity to grab some fish and chips while you're there. And the Yorkshire County Fish Shop is a fantastic chippy to make a bee-line for before heading around the rest of World Showcase. The only big downfall of the Yorkshire County Fish Shop is that the menu is VERY limited, so it's basically fish and chips or bust.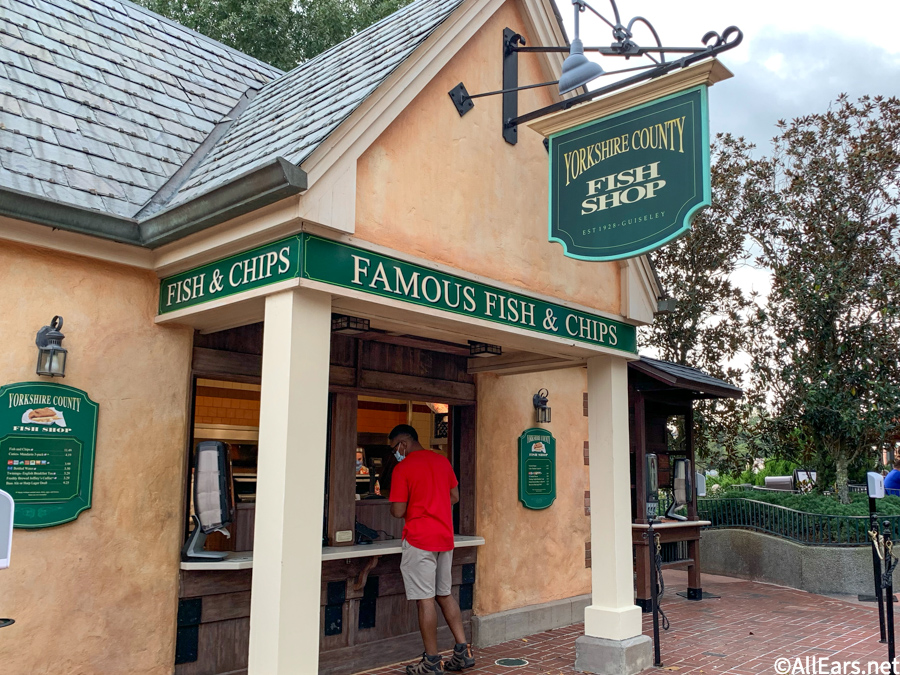 (But, we won't complain because we have no problem with those stellar fish and chips being the star of the show!)
Regal Eagle Smokehouse
From French pastries to Mexican food and even English cuisine, the World Showcase has got it all! And if you're craving a good ol' BBQ, then Regal Eagle Smokehouse has got you covered! Over in the American Adventure Pavilion, you can find one of the newest restaurants in the park that features the most patriotic Muppet, Sam Eagle. The menu has your typical BBQ fixins' with garlic toast, ribs, cole slaw, and four regional sauces to pair with your meal.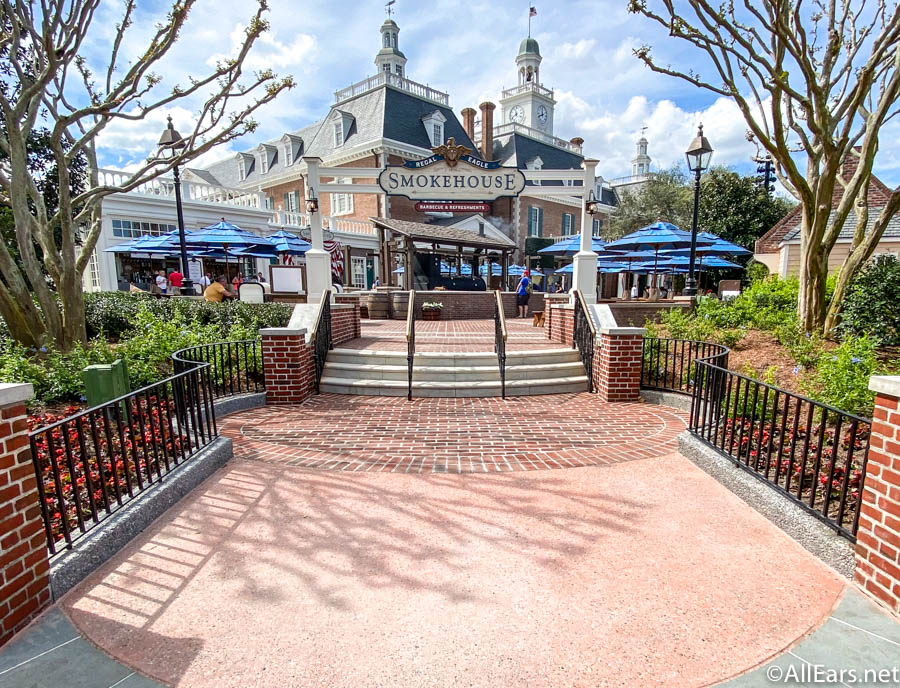 While everything does taste great, it is a pretty mild menu in comparison to some of the most unconventional cuisine in the World Showcase.
Disney's Hollywood Studios
ABC Commissary
We awarded it a top pick last year, and the ABC Commissary has since kept its title this year in Disney's Hollywood Studios! It's a pretty big surprise (even to us) since the Quick Service restaurant has only just found its grounding with a new menu. And the featured items like pork carnitas tacos, a curry rice bowl with shrimp, and a buffalo chicken grilled sandwich only make up a few of the flavorful items available.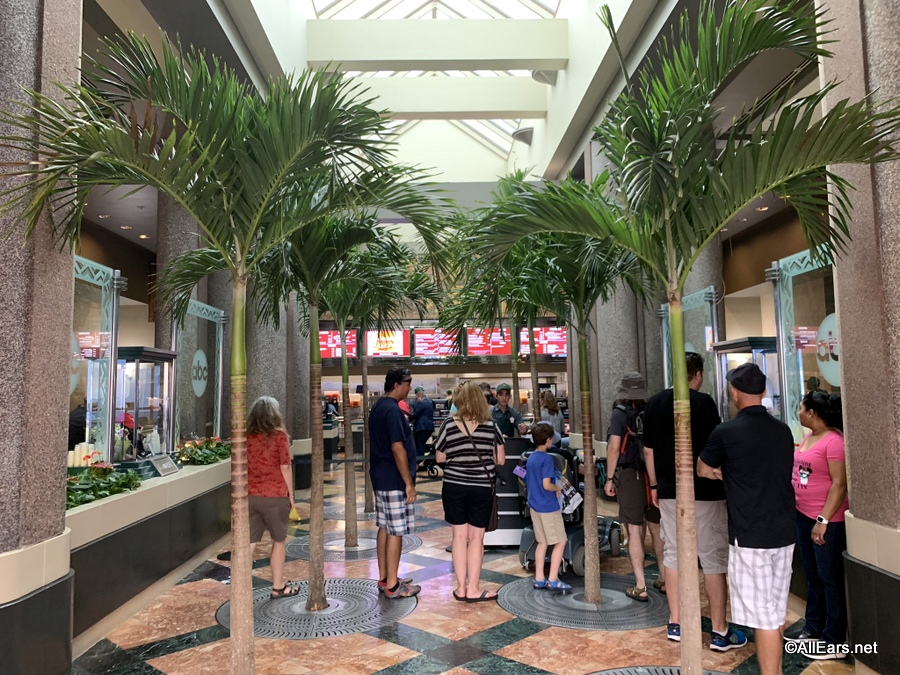 You get a good portion of food for the price you pay, so you can leave feeling full and ready to conquer the rest of the park. There's also a LOT of indoor seating for parties of various sizes to chill out in the air conditioned building. One of the best parts is that you can even find TV memorabilia located all over the ABC Commissary to enjoy while you eat!
Honorable Mention
Woody's Lunch Box
Oh, yes. Woody's Lunch Box had to make our list of Honorable Mentions with those INCREDIBLE loaded tots or "Totchos" for short. You can even find your childhood favorites like the Grilled Three Cheese Sandwich or a Lunch Box Tart stuffed with raspberry, lemon-blueberry, or chocolate-hazelnut fillings! The reason that Woody's Lunch Box isn't any higher on our list is because the menu is limited, the restaurant is all outside, and there is barely any seating.
While you'll want to consider all of that before visiting (and maybe taking your food to-go elsewhere), Woody's is still totally worth the visit when you're walking around Toy Story Land.
Ronto Roasters
If you're looking for a Quick Service restaurants with one of the coolest atmospheres EVER in Disney World, Ronto Roasters takes you to a galaxy far, far away. The Star Wars themed restaurant is nestled in Batuu and serves the famous Ronto Wrap. In fact, this item is so popular among guests because there are both meat-based and plant-based versions of the wrap to appeal to various guests!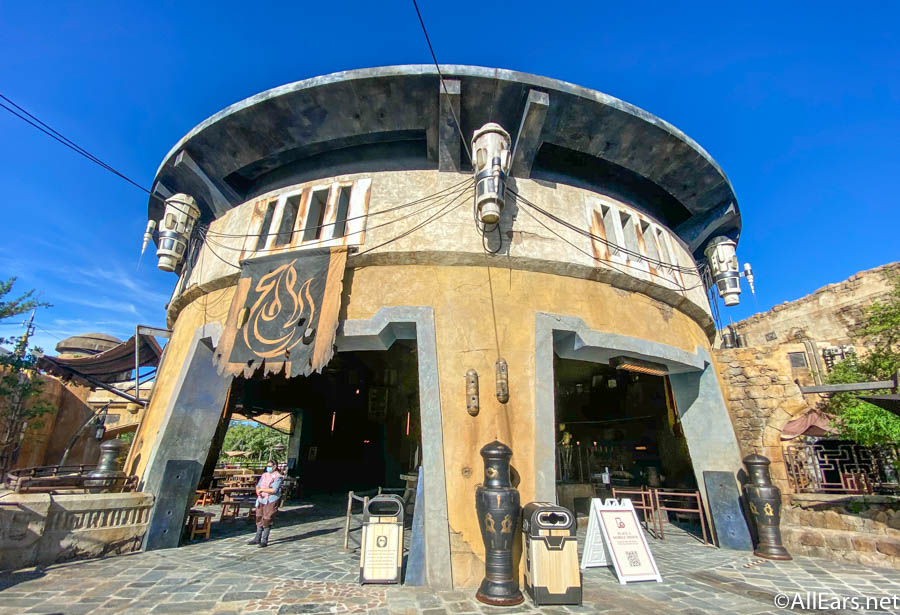 Regardless, the menu is super limited and things can get a bit pricey. But if you've always wanted to say you've dined like a Star Wars character, you'll want to take a detour over to Ronto Roasters!
Disney's Animal Kingdom
Satu'li Canteen
If you're heading to Pandora, you can expect that the atmosphere isn't the only unusual and exceptional feature of the World of Avatar. The food in the Valley of Mo'ara is pretty incomparable to the other places in Disney's Animal Kingdom since the menu is REALLY unique. At Satu'li Canteen, you can opt for Cheeseburger Steamed Pods instead of a burger or customizable bowls with various meats, toppings, sauces, and more.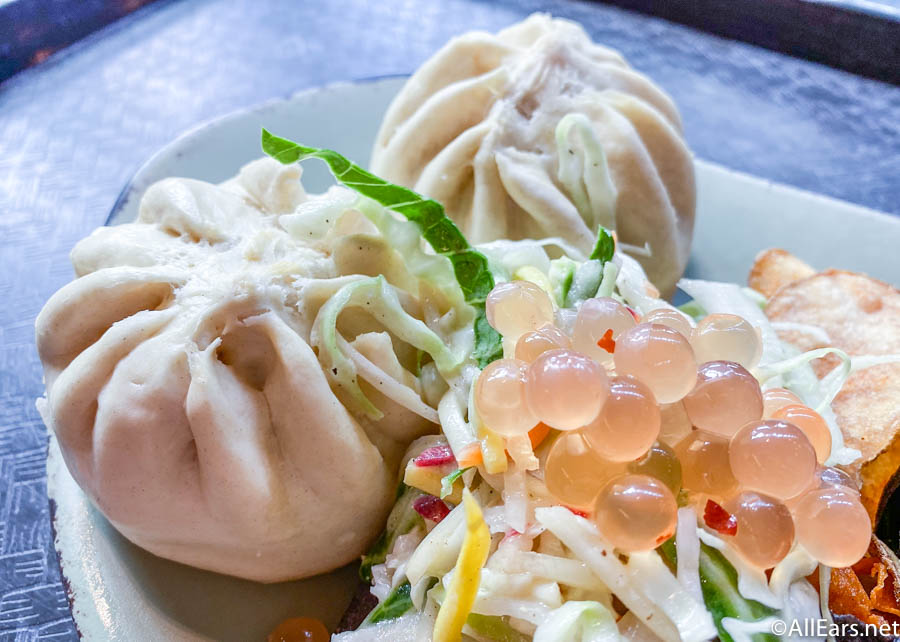 The meals are well-balanced without being too heavy, while also giving you an extremely Instagrammable food snap for your social media. Who'd have ever thought boba balls would be delicious on a salad?
Flame Tree BBQ
Though it might not be as exotic as Satu'li Canteen, the food at Flame Tree BBQ is just as good. We'd like to think of this spot as comfort food with a twist since the St. Louis Ribs, Pulled Pork Mac and Cheese, and other items are WAY better than you would expect in a theme park. As a matter of fact, Flame Tree BBQ could even earn the title as the best spot for Mac and Cheese in the four Disney World parks — and that's saying something!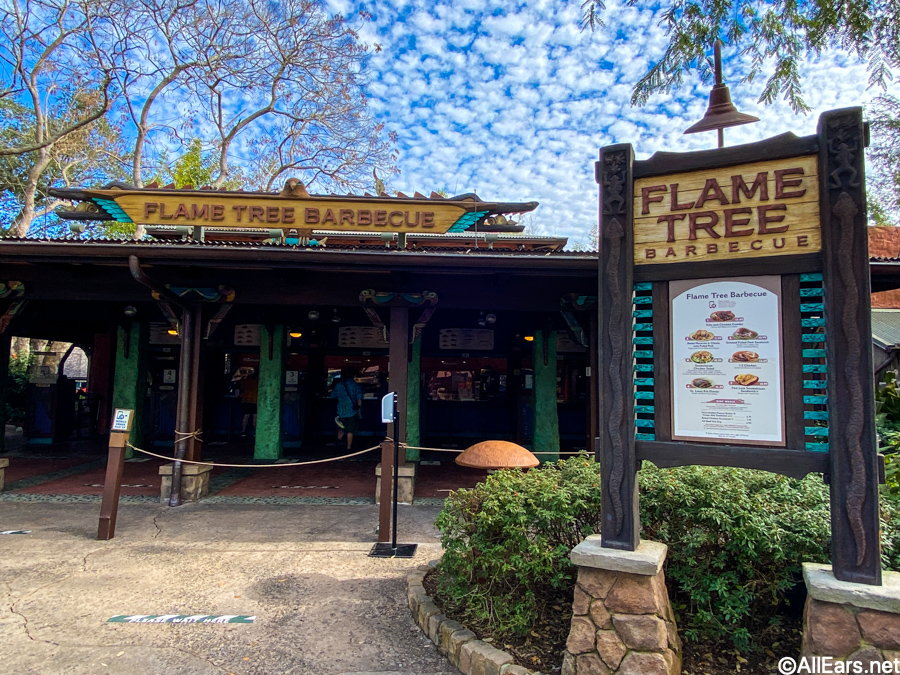 If you want to take a peek inside each of these restaurants, you can watch our All Ears video below about the best Quick Service meals in Disney World!
There are still so many other incredible quick meals around the parks (not to mention Disney Springs!), but we recommend that you take the time to visit these top picks during your next trip! And, you can stay tuned with All Ears for a look at all the new eats, drinks, and treats making their way to Disney World soon!
What's your favorite quick meal in Disney World? Let us know in the comments below!