There are a lot of restaurants to choose from at Walt Disney World, and a lot of them boast delicious, savory, and sweet menus. But, alas, they can't all be winners.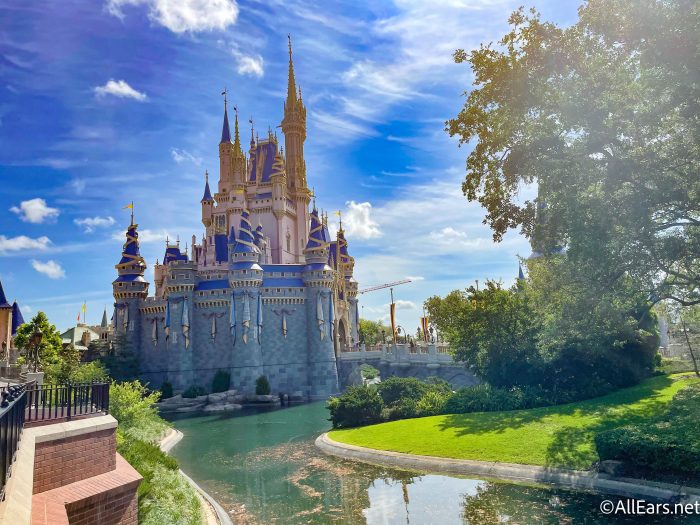 AllEars readers have reviewed almost every restaurant there is at Disney World, so today we're taking a look at the restaurants in Disney World that YOU think just aren't all that great!
These are the WORST places to eat in Disney World — according to AllEars readers!
Disney's Animal Kingdom
Pizzafari
Disney's Animal Kingdom is full of flavorful dishes, but if you're looking for pizza, Pizzafari is typically the only place you can get one. But you'll want to be forewarned: it's Disney pizza — which just isn't all that great.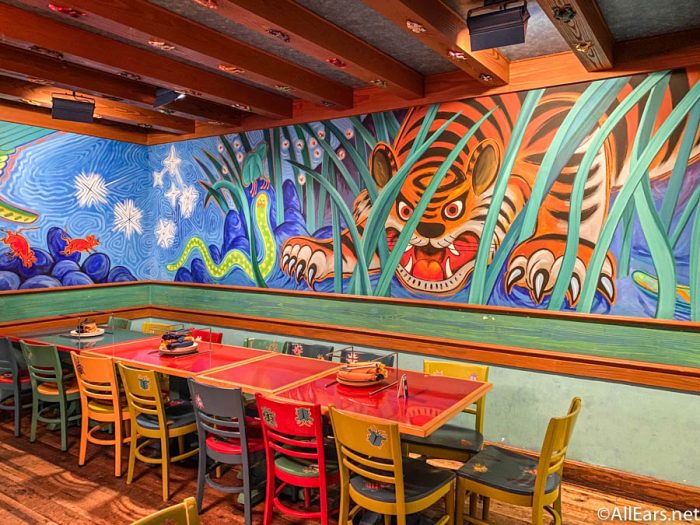 We're not talking about pizza from Via Napoli in EPCOT (which is owned by a third party), we're talking about that puffy, bubbly, mostly-crust-pizza that Disney serves up at many of its Quick Service stops. And that bubbly pizza seems to be the biggest complaint from our AllEars readers. Pair the puffy pizza with limited menu options, and Pizzafari is a big miss according to many of our readers.
Disney's Hollywood Studios
Fairfax Fare
Over in Disney's Hollywood Studios, Fairfax Fare welcomes guests to its Quick Service walk-up menu near Tower of Terror and Rock 'n' Roller Coaster.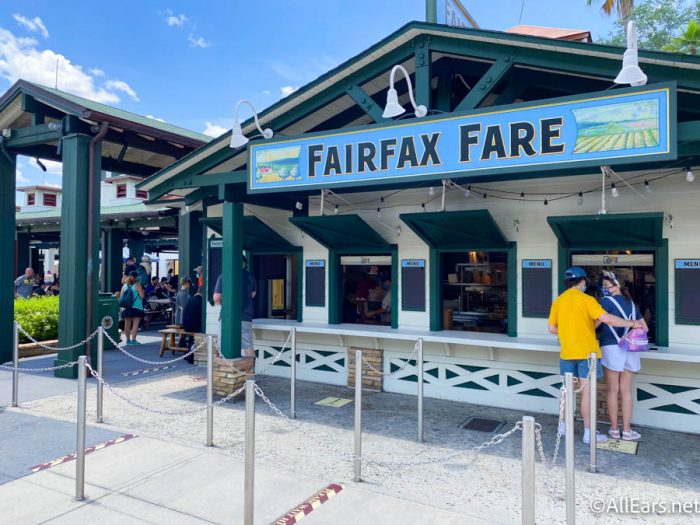 Now, what's interesting about this spot is that our readers don't seem to have many complaints about the food options here or the taste — rather, it's the fact that it can be very hard to find seating nearby and all of the seating is outdoors. On a warm Florida day (or even a cold one), you're enjoying your meal with a side of weather.
Minnie's Seasonal Dining at Hollywood and Vine
Another dining option that isn't rated very highly by our readers in Disney's Hollywood Studios is Hollywood & Vine. This spot is a bit unique in that it serves up a Disney Junior Play 'n Dine character meal, but also is home to Minnie's Seasonal Dining, where you can meet Minnie and her pals around Halloween and Christmas.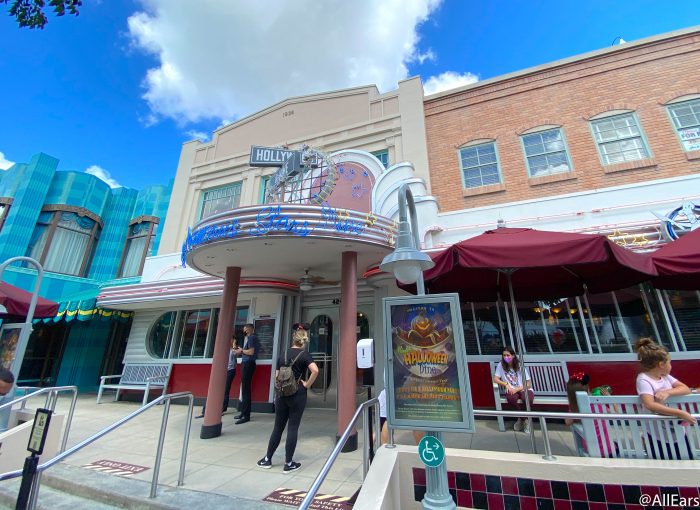 It's this specialty meal that AllEars reviewers have problems with. Many say that they have had to wait a long time before being seated and even receiving their food, and, once they do receive the food, it just isn't all that tasty for the cost. When this spot reopened, the menu changed from buffet to Table Service, and anecdotally, it seems to have improved!
EPCOT
Lotus Blossom Cafe
Lotus Blossom Cafe is located in the China Pavilion at EPCOT and serves up  Chinese fare. But it is the Chinese dishes that many reviewers don't much enjoy.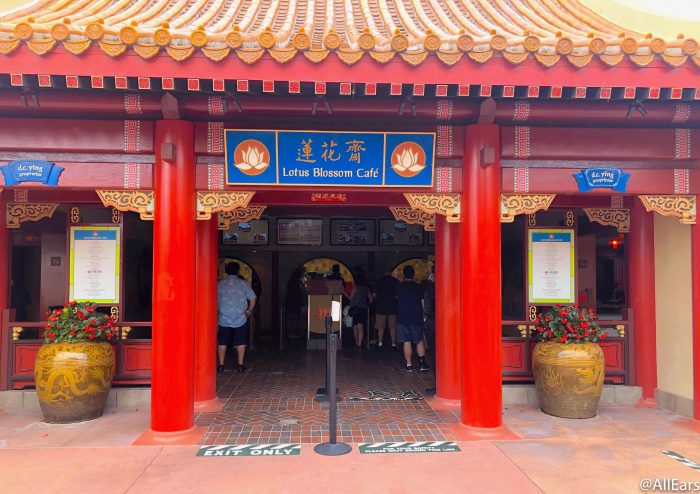 AllEars readers say that the food here can be hit or miss (sometimes being served cold) and that the quality of food is about what you'll find at any fast food Chinese chain. Add that to the fact that the dining area is not air-conditioned, and this restaurant is a skip for many of our readers.
Tutto Gusto Wine Cellar
If you're looking for a restaurant that you can walk up to without a reservation and have a good chance of getting in, Tutto Gusto Wine Cellar in the Italy Pavilion at EPCOT is normally a good place to head. But, this is another restaurant where our readers haven't had great experiences.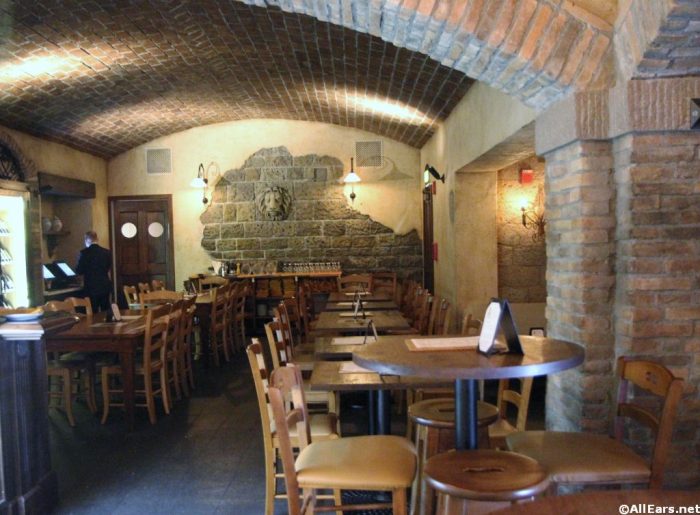 Interestingly, it's not the food or the atmosphere that they criticize though — it's the service. Many have experienced poor service here, saying that the wait staff can easily become overwhelmed and some having had rude waiters.
Magic Kingdom
Tony's Town Square
Magic Kingdom is also home to a few restaurants that are rated less-than-stellar. First up is Tony's Town Square located at the front of Main Street, U.S.A.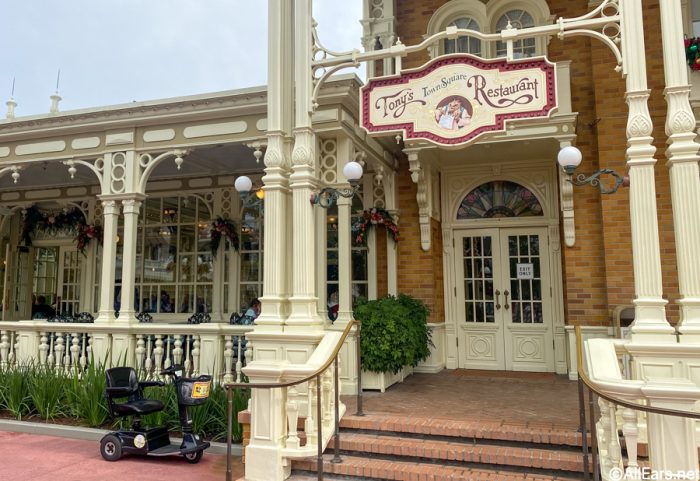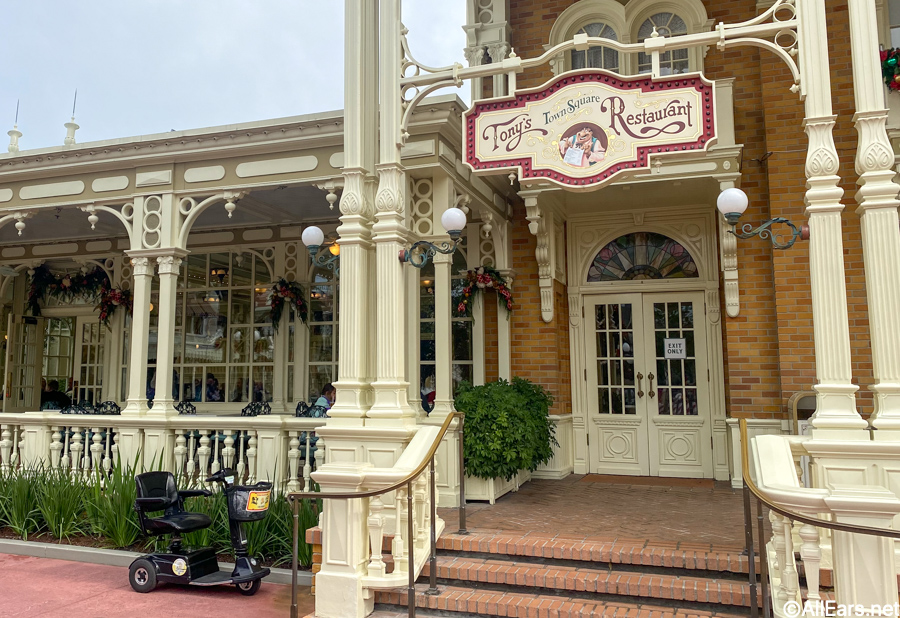 Generally, the reviews here are pretty positive, but many people cite long wait times and bland food as the big negatives here. Some even compare the meal to Olive Garden, and one says that "it's yummy to eat but you won't dream about it later."
Tortuga Tavern
For those looking for a Quick Service meal in Magic Kingdom, the spot that our reviewers would rather skip is Tortuga Tavern. This restaurant is only open seasonally, so you won't have the chance to give it a try all that often, but on the rare occasion it's open when you're there, many people say it's a miss.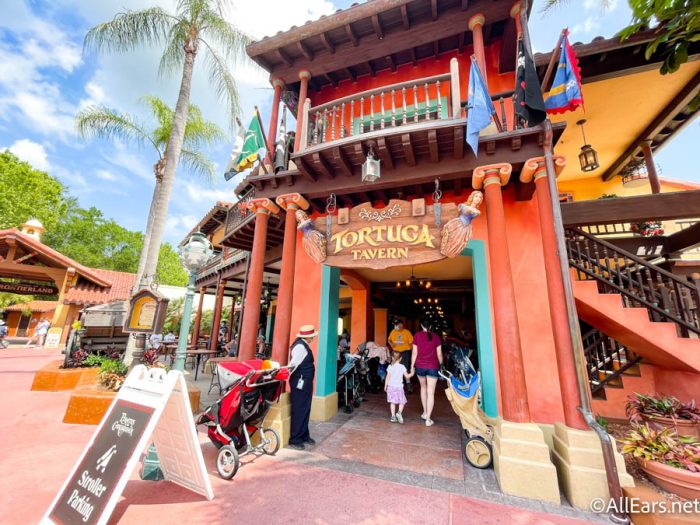 Readers cite long lines, a limited menu, and disappointing food as the main issues with Tortuga Tavern. Rather than stopping here, reviewers suggest heading to Pecos Bill Tall Tale Inn and Café instead.
Disney Springs
Planet Hollywood Observatory
Over at Disney Springs, there are a few restaurants that our readers say are a big miss including Planet Hollywood Observatory. This restaurant got a bit of a makeover a few years ago, but for many of our readers, that didn't save the atmosphere.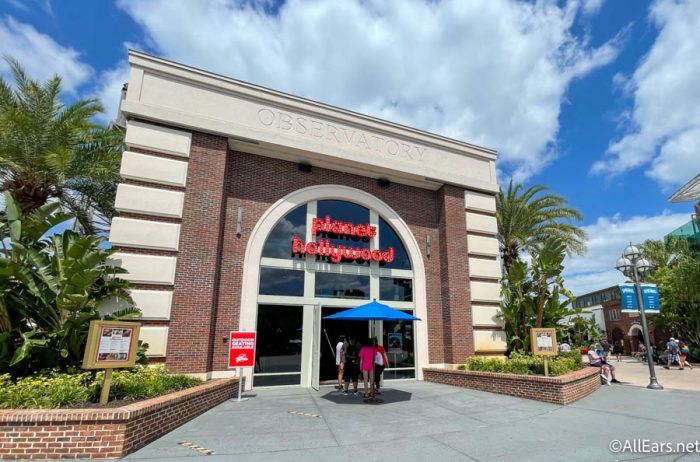 Pre-pandemic, reviewers commented that the seating was overly crowded, making this already loud spot even louder. Many still comment that the restaurant is loud, but they also add that the service is slow and the food is "average at best."
Rainforest Café
Another spot that people criticize for its volume inside is Rainforest Café in Disney Springs. This chain restaurant has had a location at Disney for quite some time now, and guests can eat their meal in the middle of a "rainforest" Plus, because it's a fairly recognizable name, you can normally find a lot of people grabbing a bite here.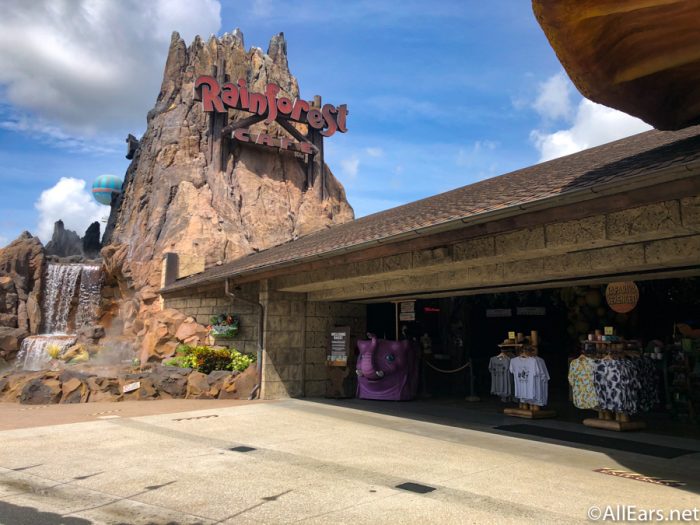 It's really all of those aspects that our readers have experienced problems with — many cite long wait times, average food (that is pricey for what you're getting), and the loud atmosphere as reasons why they didn't enjoy eating here.
Disney Resorts
Big River Grille and Brewing Works at Disney's BoardWalk
Now, if you're looking to eat outside of the parks you'll find even more restaurants in the resort hotels to choose from. But according to our readers, Big River Grille and Brewing Works at Disney's BoardWalk is one to avoid.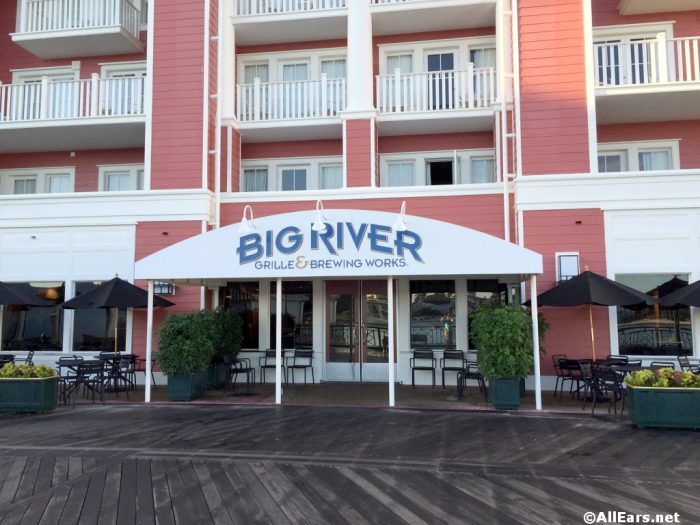 The biggest complaint about this restaurant is the food (with some saying they couldn't even finish their meal) and, pre-pandemic, many criticized the fact that the tables are placed very close together making this crowded restaurant a loud spot to eat during busy times.
Chef Mickey's at Disney's Contemporary Resort
For this last one, we're headed over to Disney's Contemporary Resort where you can dine with Mickey and his pals at Chef Mickey's. There are a lot of great character dining experiences in Disney World, but this one tends to get some disapproval.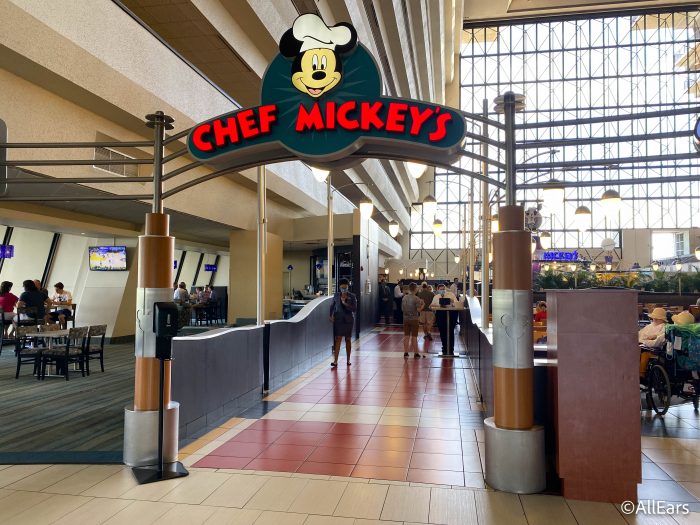 According to our readers, a reservation here can be very hard to get and, if you do manage to get one, the character interactions can feel rushed. Plus, many say that the food is pricey for the quality.
Before you scratch this one off the list, keep in mind that Chef Mickey's has reopened with a brand new menu and is not currently serving a buffet (which many cited as having bland food), so it may still be worth giving it a try!
There you have it — the worst restaurants in Disney World according to you! We stopped by to eat at a few (so. you don't have to), and you can check out our dining experience in our video below!
And, as always, stay tuned for more Disney planning tips and updates!
Join the AllEars.net Newsletter to stay on top of ALL the breaking Disney News! You'll also get access to AllEars tips, reviews, trivia, and MORE! Click here to Subscribe!

What restaurant in Disney World do YOU think is the worst? Let us know in the comments!