When you think of the Magic Kingdom, what's the first ride that pops into your head?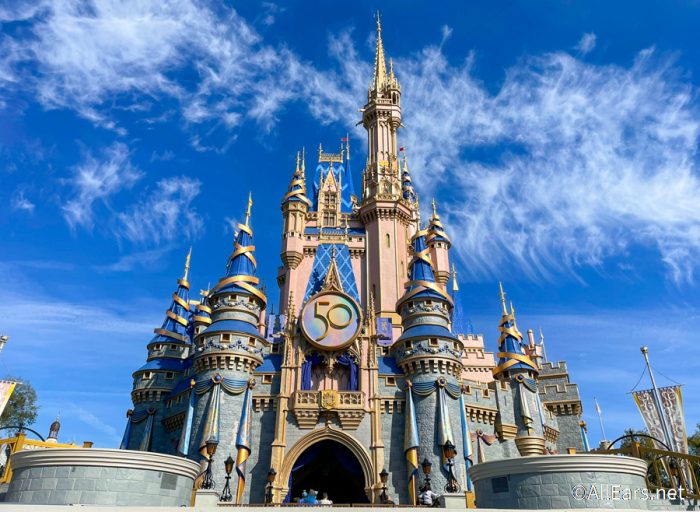 Is it the Carousel of Progress? Jungle Cruise? Or maybe one of the "three mountains"? Whatever comes to mind, Magic Kingdom boasts some of the best rides anywhere on Disney property. But how do they compare to each other?
We're bringing you the definitive AllEars ranking of every ride at Magic Kingdom — let's see how your favorites fared!
Let this Adventureland ride whisk you away on a magic carpet ride through the air. The gentle hub-and-spoke design lets guests control the carpet with special levers allowing you to move up and down, forward and back. If you've ever taken a ride on Dumbo, you've pretty much been on this ride, too.
This slow-moving, 20-minute long boat ride along the Rivers of America is a pretty big-time commitment when you're in the happiest place on earth! But, if a relaxing, go-with-the-flow day is what you're after, you might want to consider hopping on this real steam-powered riverboat!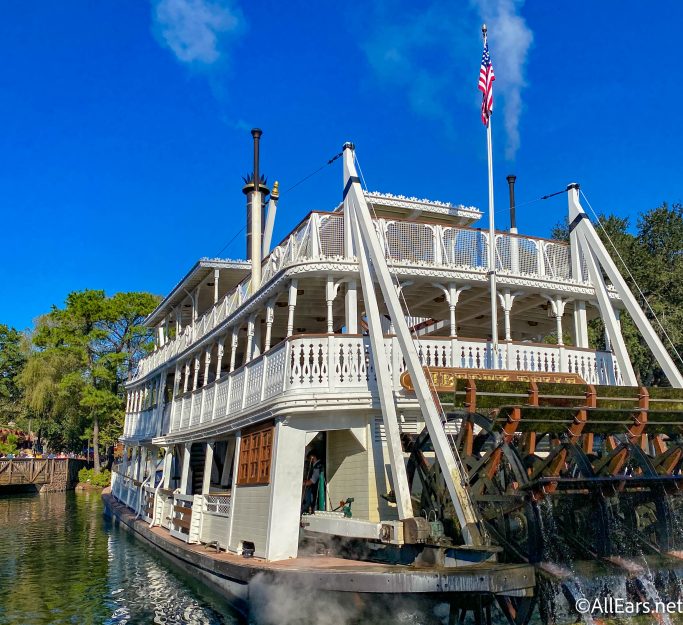 Soaring high above Tomorrowland is the Astro Orbiter, another hub-and-spoke style ride — but this one is space-themed! Fly high in the sky in a rocket ship on this easy ride.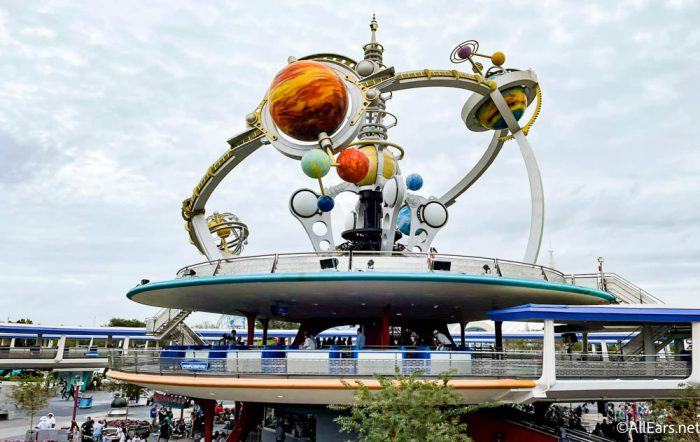 If you love the smell of gasoline, then, wow, do we have the attraction for you! Let your little ones steer the way in this controlled car ride. Fair warning, this attraction is both loud AND smelly, but kiddos seem to love it!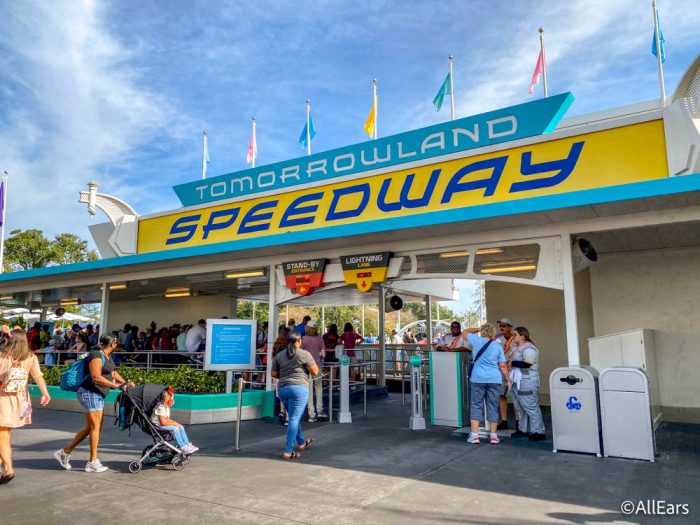 If you've ever been on a carrousel…you've pretty much been on them all. BUT — did you know that the Prince Charming Regal Carrousel in Fantasyland is over 100 years old?! Yep, it was built in 1917, which makes this the coolest carrousel we've ever been on!
The Barnstormer is a Disney rollercoaster rite of passage! Located in Storybook Circus, this kids' coaster is relatively tame — though there are some pretty quick turns throughout the ride. Fly with daredevil pilot Goofy and safely "crash" through a billboard at the end!
Fans of classic Disney World attractions know this ride well. Located in Tomorrowland, it made its original debut during the 1964-65 New York World's Fair. Follow a family through the 20th century in this rotating theater attraction best known for reminding people that there's a Great Big Beautiful Tomorrow.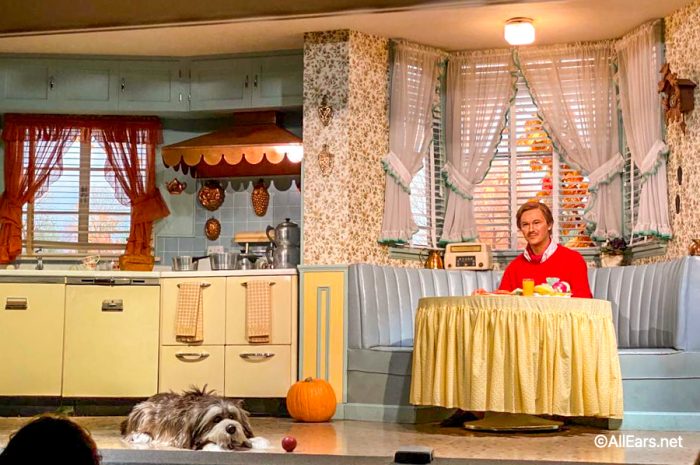 Guests with weak stomachs probably don't need to worry about waiting in this line. Spin around (and around, and around, and around…) in a giant teacup during a tea party hosted by the Mad Hatter! You're able to control how fast your cup spins by turning the wheel in the center, which makes this Fantasyland ride super fun for kiddos!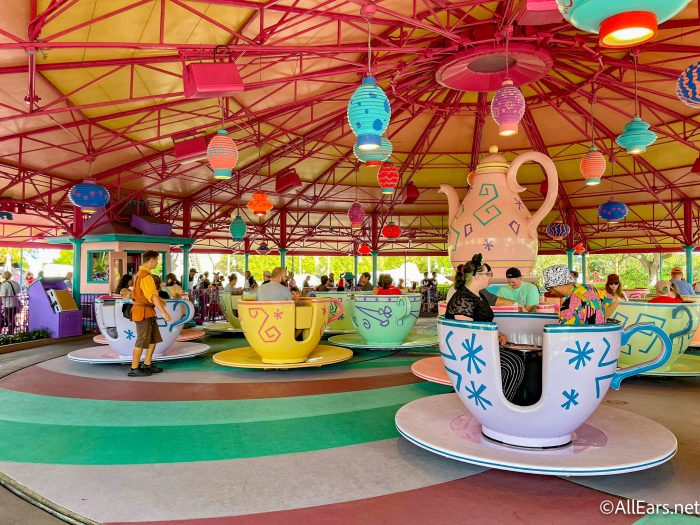 Picture this — you step out of the hustle and bustle of the Magic Kingdom and under the sea in this slow, omnimover ride themed after The Little Mermaid! This attraction is fun for the whole family with its familiar songs and colorful scenes and is funny to boot!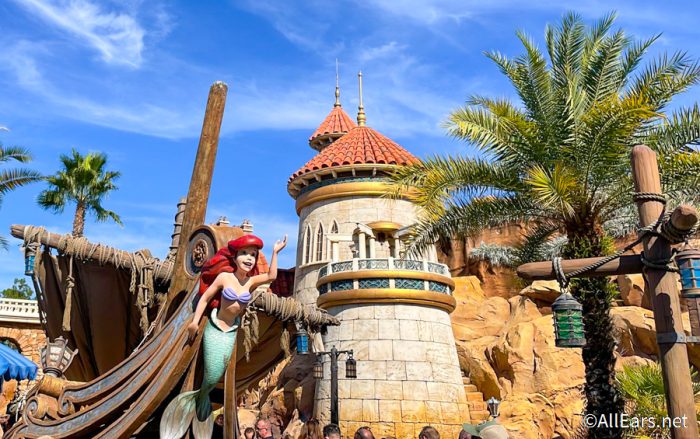 Enter the world of tomorrow by stepping onto this slow-moving seated ride high above Tomorrowland. Younger guests might not find this attraction super exciting, but it's a gentle, relaxing ride if you need to take a break! We especially love being able to see a model of Walt Disney's original EPCOT concept.
We've already drawn a comparison between Dumbo and the Magic Carpets of Aladdin, so what makes this attraction rank so much higher on our list? The interactive indoor play area for kids! You read that right — an indoor play area for your kids to run around. The Fantasyland attraction follows a similar hub-and-spoke design with guests being able to control the height of their elephant!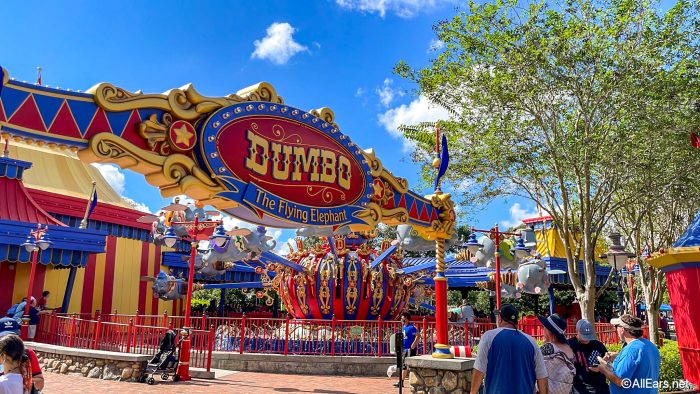 Climb into a Hunny Pot and adventure with Pooh and friends through the Hundred Acre Wood. Kids will enjoy the queue for this Fantasyland attraction due to its many interactive elements like musical flowers and a wall of honey!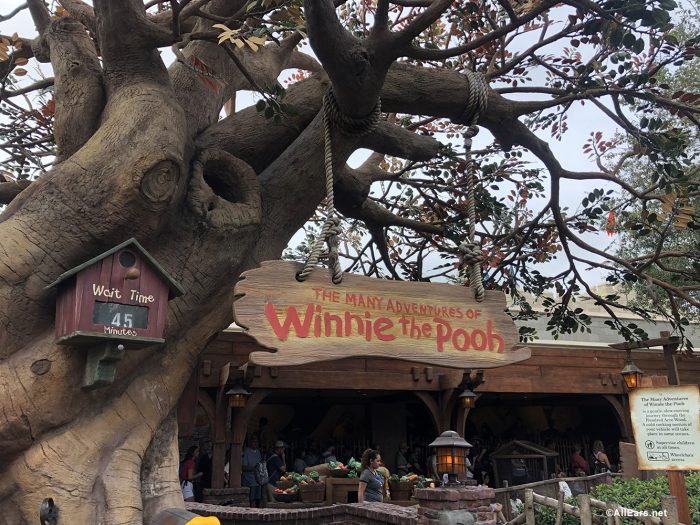 Use your laser cannon to defeat evil Emperor Zurg in this exciting interactive game! Spin around to get the best aim at various targets throughout the ride. This colorful and fast-paced attraction is super entertaining for kids and you just might see Buzz himself hanging around outside!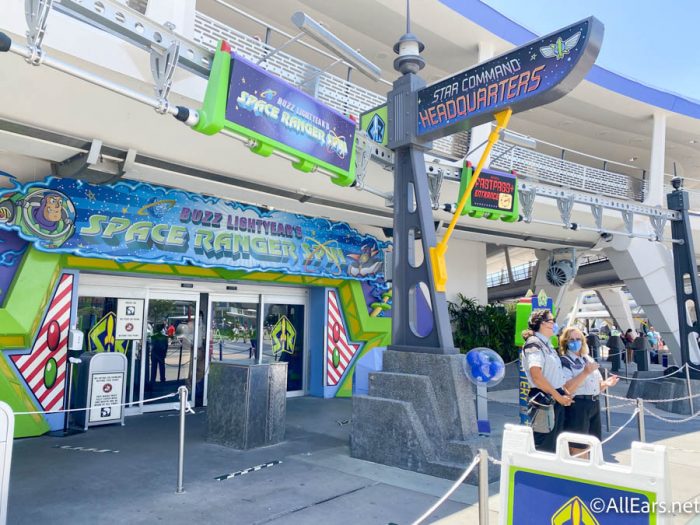 If you love corny jokes, chances are you love the Jungle Cruise! This riverboat ride in Adventureland is hosted by a skipper who takes you through the eight wonders of the world — bonus points if you know what the eighth wonder is — all while you survey the local animatronic flora and fauna.
There's a reason this attraction almost always boasts high wait times — people love it! This ride opened with the rest of the park in 1971. Sail over London and Neverland in an enchanted pirate ship with familiar faces like Peter, Wendy, and even Captain Hook!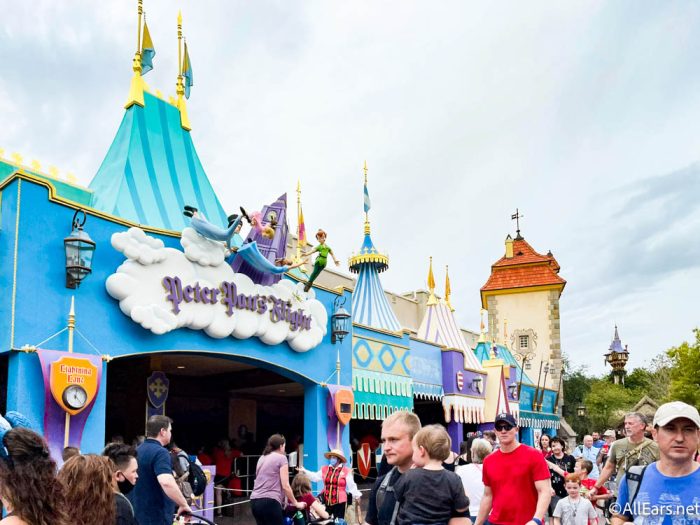 This is another attraction that was originally designed for the 1964-65 World's Fair, and it opened with the rest of the Magic Kingdom as well! This colorful boat ride sails you through international waters meeting the children of the world along the way. Oh, and of course, there's the famous song!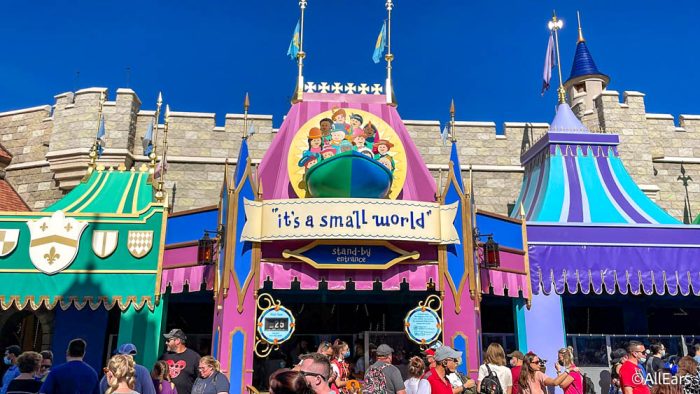 One of only a handful of thrill rides in Magic Kingdom, Seven Dwarfs Mine Train is a family coaster that takes you on an adventure through jewel mines while swinging side to side! There's an interactive queue that kids and adults alike tend to love.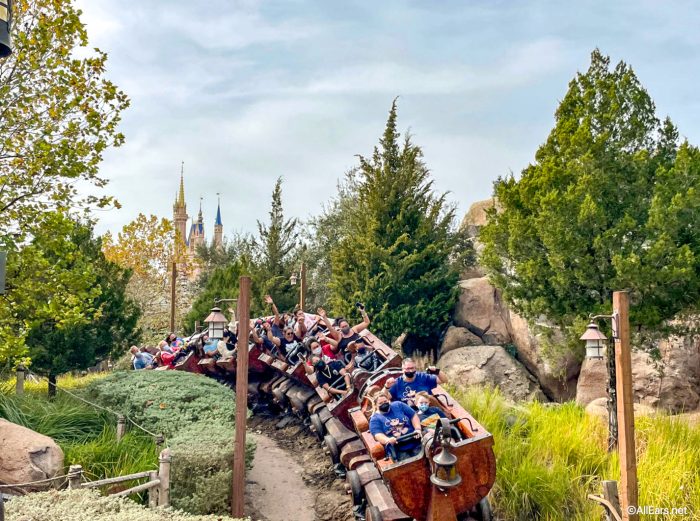 Grab your ponchos! This Frontierland flume ride features steep drops and is likely to get you soaking wet. This is an iconic Disney attraction with audio-animatronics, thrills, and a happy ending. Splash Mountain will be receiving a re-theme in the coming months so stay tuned for more information on that!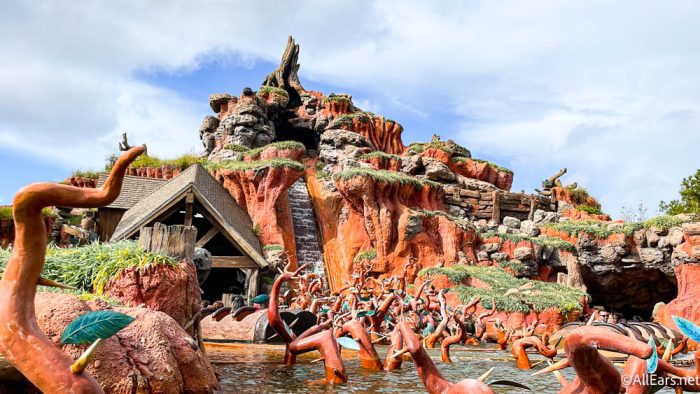 This Frontierland coaster winds you through an abandoned mine shaft and features more turns than it does drops! It promises to be "The Wildest Ride in the Wilderness" and is reminiscent of the Old West with its caverns, mountains, and even floods!
For some people, Space Mountain is the only "castle" at Disney World that matters. This dark, indoor roller coaster located in Tomorrowland can be the ultimate bucket list Disney ride for many. How can you beat a rocket ship roller coaster in the dark?!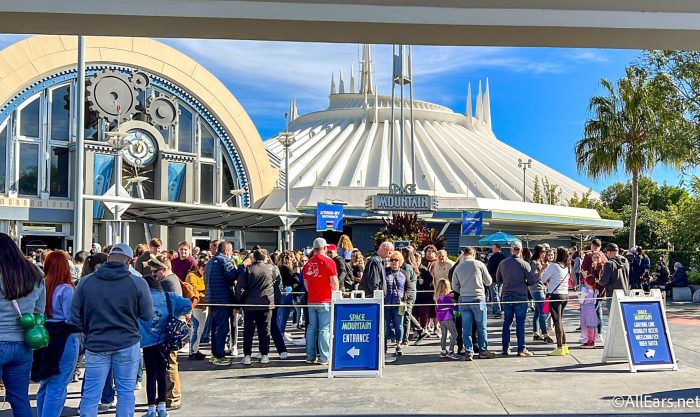 Oh, Pirates of the Caribbean. The sights, the smells. We love you. Sail through several pirate towns and ports on this dark boat ride located in Adventureland. You just might even run into the infamous pirate Jack Sparrow. Some people don't even consider it a real trip to the Magic Kingdom unless you've gone on this attraction!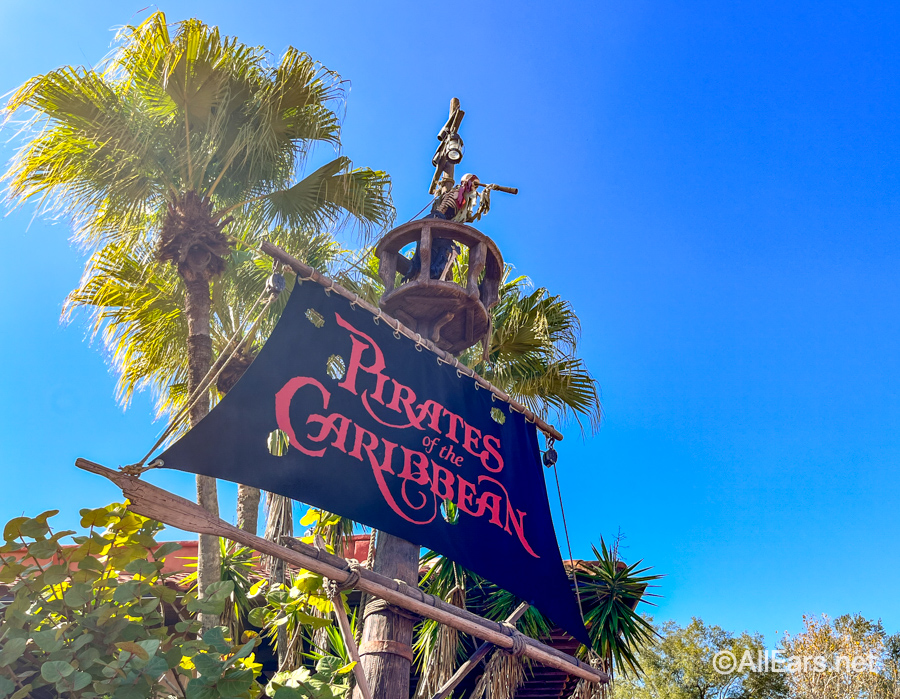 Greetings, Foolish Mortals…and welcome to the final attraction on our list! The ultimate Magic Kingdom ride — the Haunted Mansion. This classic dark ride featuring 999 "happy haunts" guides you along as you explore a large mansion that is anything but empty! Be careful on your way out, some of the residents like to hitchhike.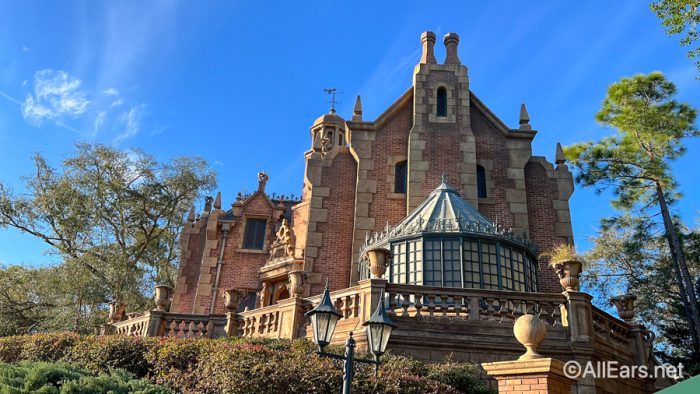 Well, there you have it! The AllEars ranking of every attraction in the Magic Kingdom! How did your favorite ride do? Be sure to watch our video as Molly ranks ALL these rides below!
Where did your favorite Magic Kingdom ride rank on this list? Let us know in the comments!