DISCLOSURE: This post may contain affiliate links, meaning when you click the links and make a purchase, we receive a commission.
Whether you're considering a trip to Disney World in 2022 or you've already booked your trip, there are a few ways you'll need to pack differently than you have in the past!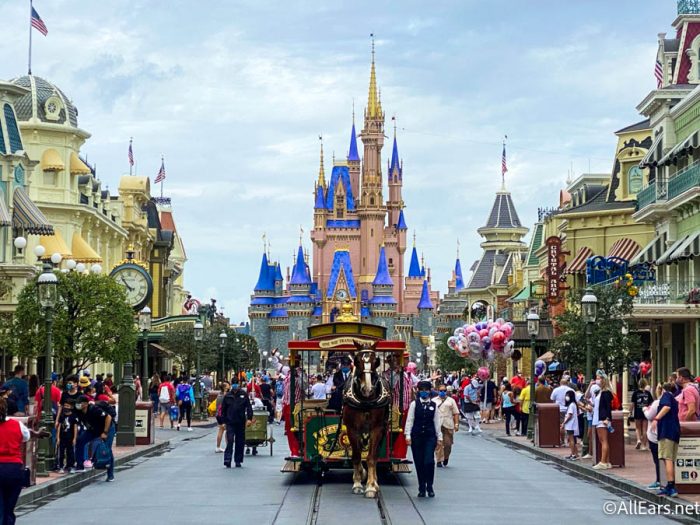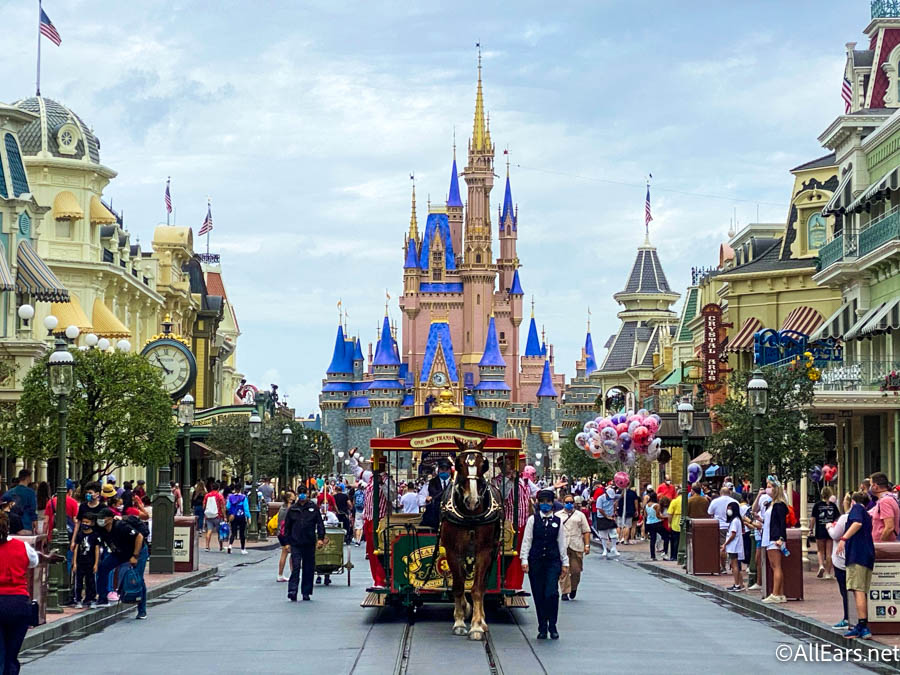 If you haven't been to Disney World since the closures in 2020, there are some important changes you'll need to be mindful of when creating your packing list. Even if you visited more recently, there are a few new changes that will impact the way you pack! Here are some suggestions to keep in mind when preparing for your next Disney World vacation.
Park Accessories
In order to have a successful and stress-free day in Disney World, you'll need to pack a few extra accessories to your bag. If you've made it this far without needing extra phone chargers and portable batteries, then this may be the trip you finally need to bring those along with you. Between Disney Genie and Genie+, Mobile Order, and all of the other intricate ways My Disney Experience assists you during the day, you'll likely be on your phone WAY more than you have in the past. We found this two-pack of phone chargers on Amazon for $21.99.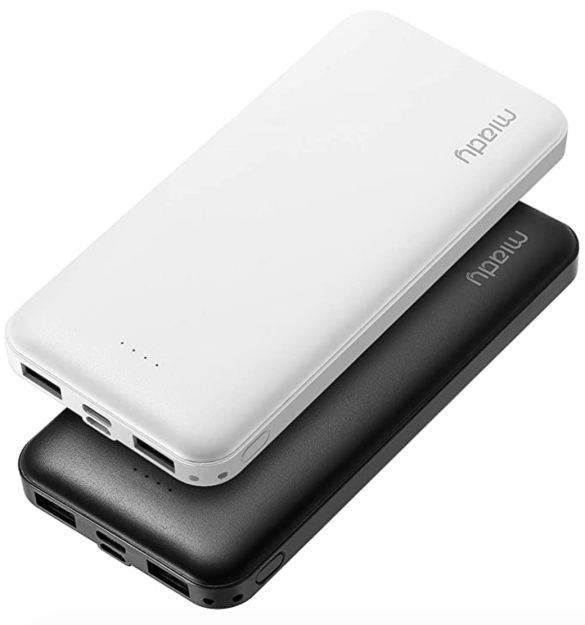 Packing two portable chargers on your trip will help to keep your phone batteries fully charged so you can use all of the latest services!
There's this fast-charging portable power bank as well if you're looking for more options!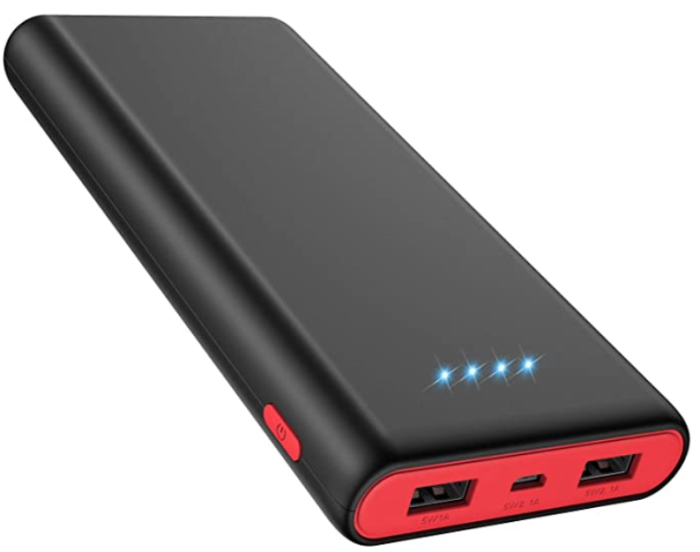 It retails on Amazon for $26.95.
You can't charge your phone with just the portable battery; you'll need cable wires, too! We found this four-pack of iPhone cables on Amazon to share amongst your friends and family.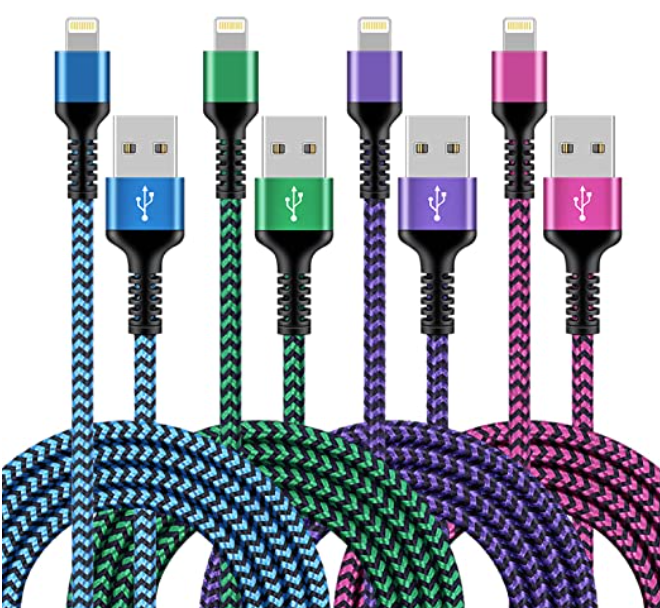 This four-pack is available for $12.99.
Another park accessory you may need to add to your bag in 2022 is a handheld fan! With more entertainment and parades returning in 2022 like Festival of Fantasy, you'll likely spend more time standing around claiming that perfect spot along the parade route, waiting for the show to start!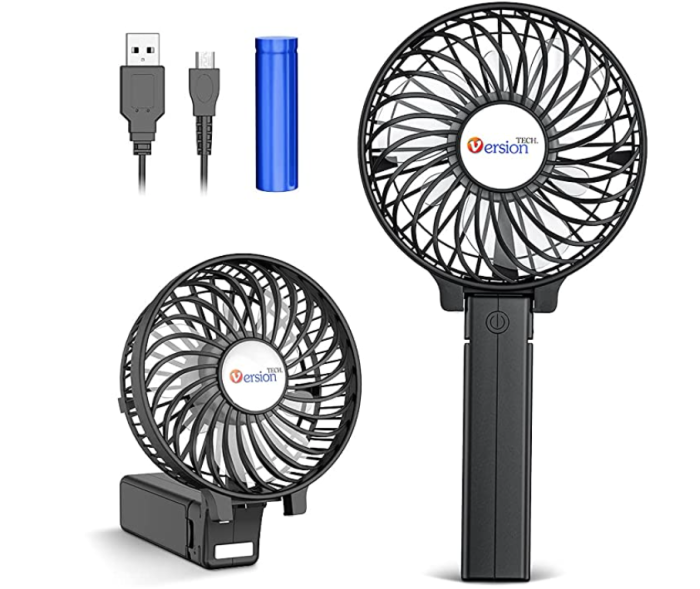 We found this handheld fan on Amazon for $12.73. It comes in a bunch of different color options, too!
Travel Organizers
Now that Disney's Magical Express is no longer in service, you now have to pick up your bags from baggage claim at Orlando Airport! If this is your first time doing so, you may want to upgrade to a new suitcase, like this adorable 19″ Mickey Mouse suitcase we spotted on shopDisney!
The suitcase is currently available for $49.99.
Another option to consider is adding new luggage tags to your suitcase — that way, they may be easier to spot as they come around baggage claim at Orlando Airport. We found two personalized leather luggage tags on shopDisney, including Mickey Mouse...
…and Minnie Mouse!
Both of these luggage tags each retail for $16.95.
Since you'll be picking up your bags from baggage claim, you may want to re-organize the way you pack. Packing cubes are a great way to do so, and we found this set of 6 packing cubes on Amazon for $22.99.
You may find that you're able to pack more of your belongings in the cubes, making baggage claim a much smoother process!
Health & Safety Must-Haves
Health and safety guidelines will still exist in Disney World in 2022, and you may want to consider all of the ways you can exercise caution on your next vacation. Currently, face masks are no longer required outdoors or indoors for vaccinated guests on Disney World property, but they are still recommended. If this is your first time visiting since the closures in 2020, then this will definitely change the way you pack! You can shop for these disposable face masks on Amazon: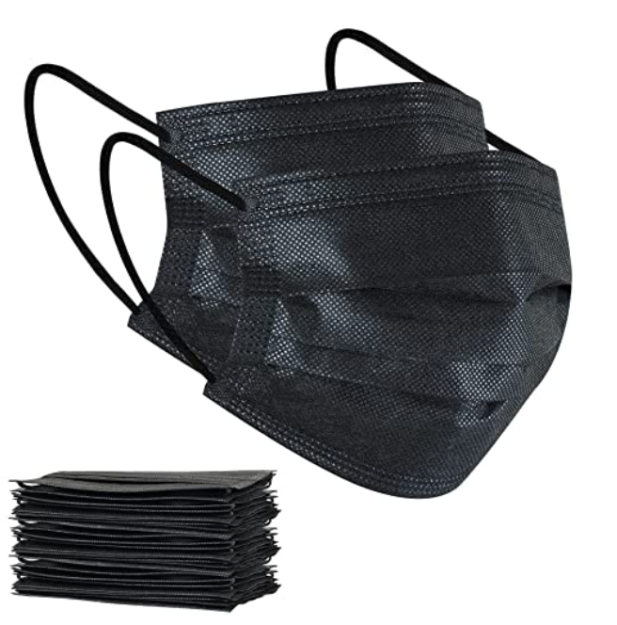 They're available in packs of 100 for $14.99.
Whether you use disposable or reusable face masks, adding a face mask chain can be a huge help on your trip! Since masks are required on transportation, you may find it easier to have it easily accessible if you plan on riding Disney buses and the Monorail.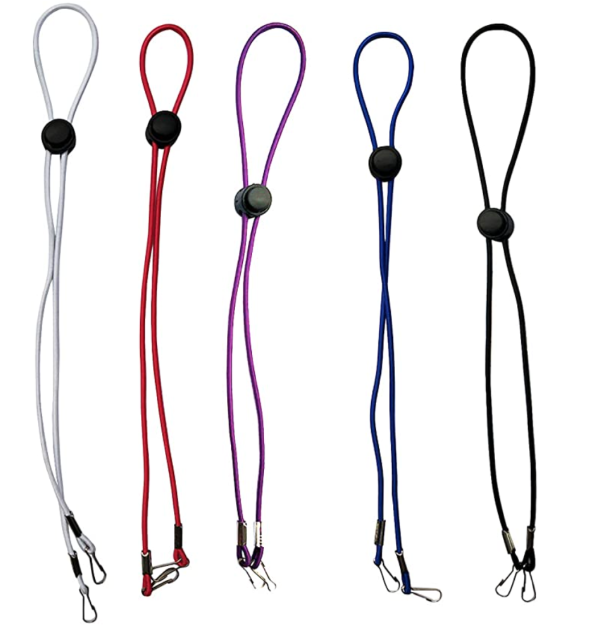 Face mask chains are a convenient accessory to have with you! We found these adjustable face mask chains on Amazon for $4.29.
Hand sanitizer is a great accessory to bring along with you, too! We found this store brand hand sanitizer at Target for just $0.79!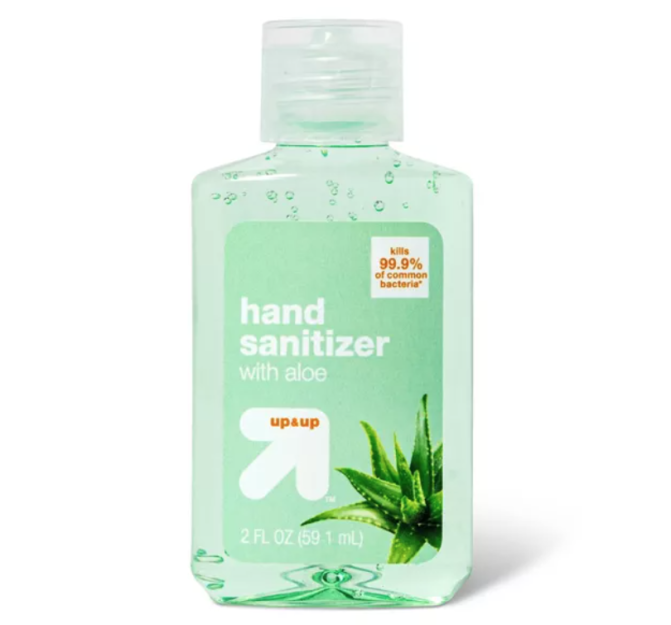 It's 2 fluid ounces, making it perfect to bring on the airplane with you!
Hand wipes can also come in handy if you want to wipe down any surfaces, including tables or seating areas as you travel around the parks and resorts.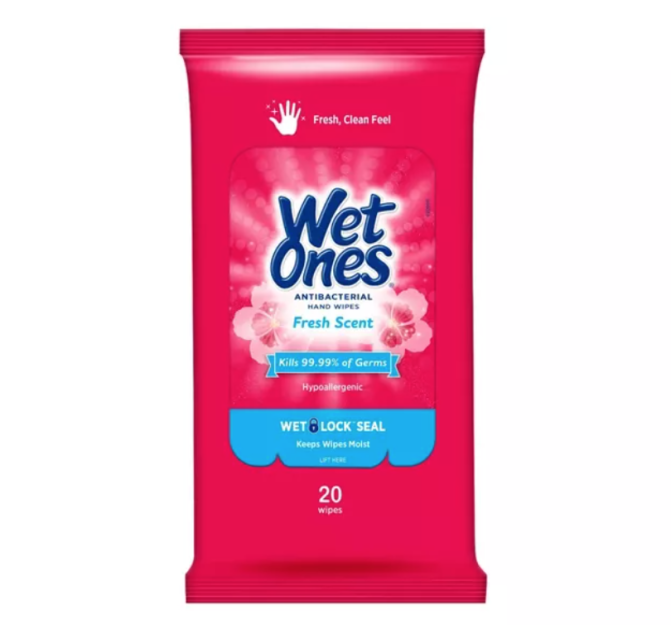 We found this set of wipes at Target for $1.99.
Hotel Room Essentials
Your hotel room experience may look a little different in 2022! Mousekeeping doesn't come around quite as often as they used to, meaning that you may be reaching for your own everyday essentials more often! In case you run out of hotel room shampoo and conditioner, you may want to consider bringing your own travel kit, like this H2O essentials travel kit!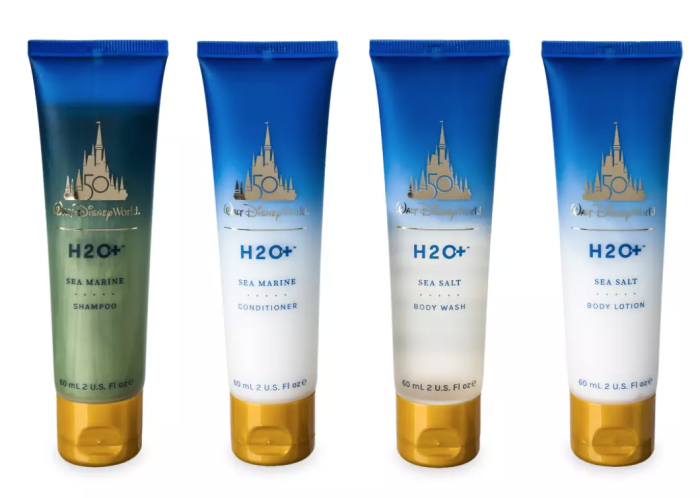 The kit includes shampoo, conditioner, body wash, and body lotion — all for $24.99 on shopDisney.
If you need extra towels, consider packing your own! We found these bath towels at Target that come in a variety of colors.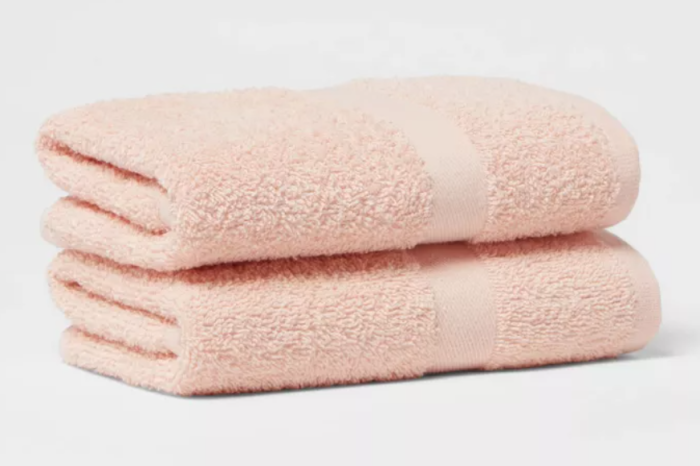 These bath towels are available for just  $2.75 each.
Star Wars: Galactic Starcruiser
If you're planning on spending a portion of your trip aboard the new Star Wars: Galactic Starcrusier hotel, then you'll definitely pack a little differently in 2022! Perhaps the biggest change we know of so far is that guests are encouraged to dress up and play their very own role in the Star Wars universe, which means it's time to stock up on those Star Wars costumes! If your kids are super into The Mandalorian, we found the perfect costume for them to wear on their two-night immersive experience! The costume is available on shopDisney for $49.99.
The costume is also available in an adaptive version for kids with special needs for $49.99.
If your kid wants to dress up like Rey instead, we found a costume for them!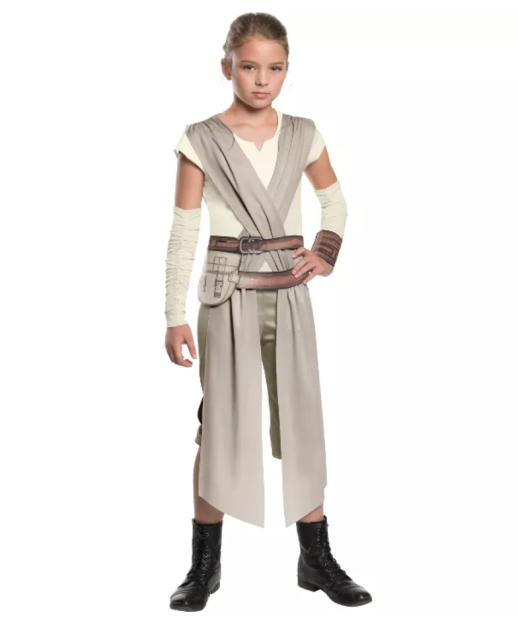 The kids Rey costume is available at Target for $32.39.
Both kids and adults are encouraged to assume their own unique roles in the Star Wars universe when staying aboard Galactic Starcruiser! Perhaps you want to channel your inner Luke Skywalker. In that case, we have a costume for you!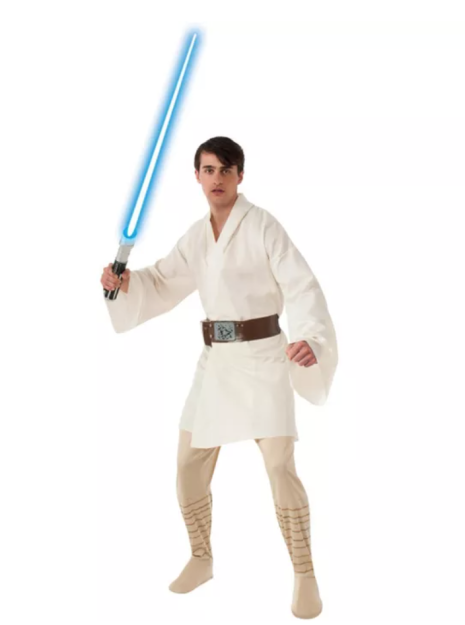 The adult Luke costume is available at Target for $84.78.
Last but not least, we also found an adult Rey costume you may want to try on your trip to Star Wars: Galactic Starcruiser!
The adult Rey costume is also available at Target for $49.40.
That's a wrap on the ways you may need to pack differently for Disney World in 2022! There are some tried-and-true packing tips that will always come in handy for a Disney vacation that we've studied up on over the years, so be sure to read more about our packing tips ahead of your next vacation!
Join the AllEars.net Newsletter to stay on top of ALL the breaking Disney News! You'll also get access to AllEars tips, reviews, trivia, and MORE! Click here to Subscribe!