Nowadays when you visit Disney World, it feels like MagicBands are a fact of life. These handy wristbands are your park tickets, resort keys, and can store info like Lightning Lane reservations and even your credit card details to make purchasing items in the parks easier.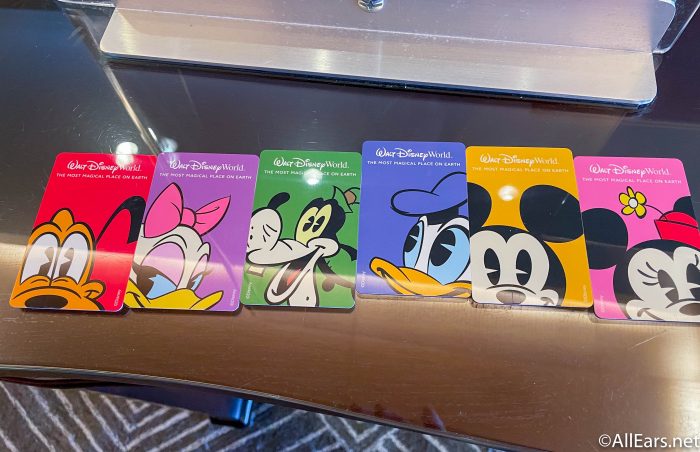 Many guests choose to stick with this new form of Disney tech to simplify their vacation experience. However, if you don't want to use a MagicBand, Disney will give you a Key to the World Card instead!
Unfamiliar with the Key to the World Cards? We created this guide to cover everything you need to know about this alternative!
What is a Key to the World Card?
For guests who decide not to use MagicBands, you can ask for a Key to the World Card either when you check-in to your resort or go to Guest Services before entering your first park. Each guest will have their own card, and these cards are totally free. Cards feature a variety of designs. This makes them an excellent souvenir once your trip is over!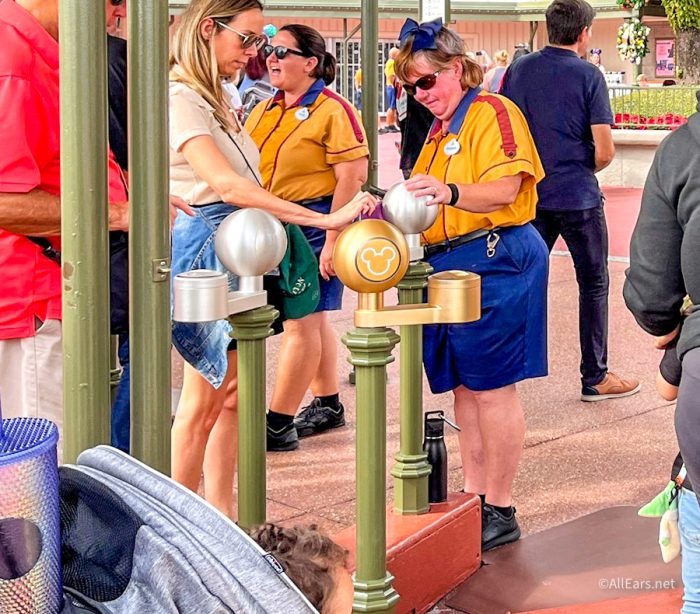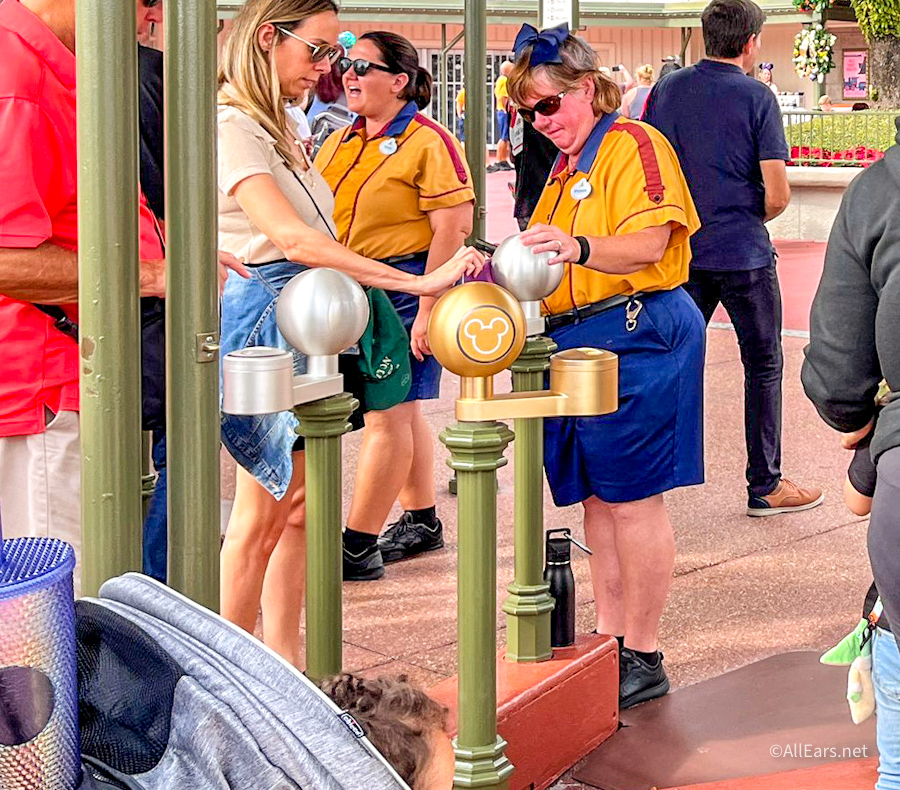 Whether you're staying a Disney Resort or not, if you are going into the parks you will need a Key to the World Card.  If you are staying in a Disney resort this card will also be your room key. You can also use these keys to charge purchases to your room as long as your credit card is connected to your My Disney Experience account. Plus, they even hold Lightning Lane info to make tapping in for your reservation simple. Handy!
Key Card vs. MagicBand
There are many overlapping duties between a Key Card and a MagicBand. However, there are two areas where these methods differ: price and capabilities. Key to the World Cards are free, while MagicBands often cost around $35 and can be as much as $60 or more. While you can get discounts on MagicBands, you're still paying for something that is fairly similar to the Key Cards.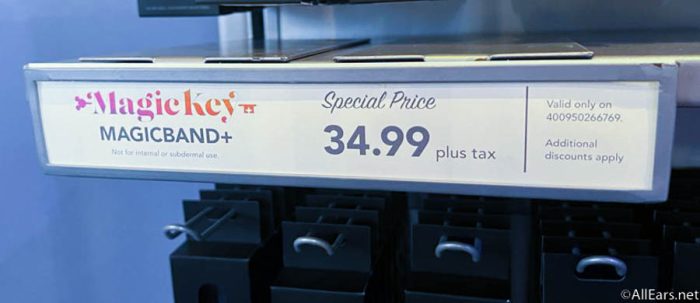 However, there are several things that a MagicBand can do that you won't get with a Key Card. For one, you usually don't get to pick your design for your Key to the World Card, and there are only a few character designs available at a time. There are TONS of MagicBand designs, with special releases for different anniversaries, festivals, and other celebrations. The MagicBand+ is also the only way to interact with the special 100th Anniversary statues in Disneyland and 50th Anniversary statues in Disney World (while they're up). It's also easier to keep track of your MagicBand, whereas your Key Card could easily get lost. Despite this, you may feel that the price difference makes up for these differences.
Key Card vs. MagicMobile
So if Key to the World Cards are free and access the same information that's in your My Disney Experience App, what's the difference between the Key Cards and MagicMobile? This is a third way for guests to access the parks, their hotel rooms, and plenty other Disney amenities in a contactless way. MagicMobile does a lot of the same things as a Key to the World Card but works through your iPhone or Apple Watch.
You might opt for this option if you really want to go the minimalist route and skip over both MagicBands and Key Cards. All you have to do is link your tickets in your My Disney Experience App, then set up your MagicMobile Pass in the app. It will add your pass to your Apple Wallet allowing you to use your phone as your Key Card! This can be a convenient option, but is only available for iPhone and Apple Watch users at this time.
Disney Cruise Key Card vs. Disney World Key Card
Key Cards aren't limited to just the Disney parks. You can use them on the Disney Cruise Line as well! When you embark on a cruise, you'll receive a Key to the World Card for your trip that will act as your room key, identification, credit card, and PhotoPass card. Many cruise ship guests choose to bring a lanyard to keep their cards handy.
The main difference between your regular Disney World Key Card and the card you receive on a cruise is the Disney Cruise Line Key to the World Cards also include several lines of codes. Each line includes important information, like your sailing date, ship name, transportation you purchased for disembarking, and whether that key belongs to a child or an adult. It also will show your dining time, so you have a quick reference for when you should be at the doors for dinner. These cards are essentially the same as the in-park version, just with some cruise-specific additions!
We hope this guide gave you a good overview of what Disney's Key to the World Cards are and how they compare to other options you have. For more guides like this, stay tuned to our site!
Watch the video below to learn more about Disney hotels!
Join the AllEars.net Newsletter to stay on top of ALL the breaking Disney News! You'll also get access to AllEars tips, reviews, trivia, and MORE! Click here to Subscribe!

What's your favorite way to do Disney? Are you a MagicBand person, or do you prefer the Key Cards? How about MagicMobile? Share your thoughts below!