Staying on Disney property at one of Disney World's many Resorts is, for some, a once-in-a-lifetime experience.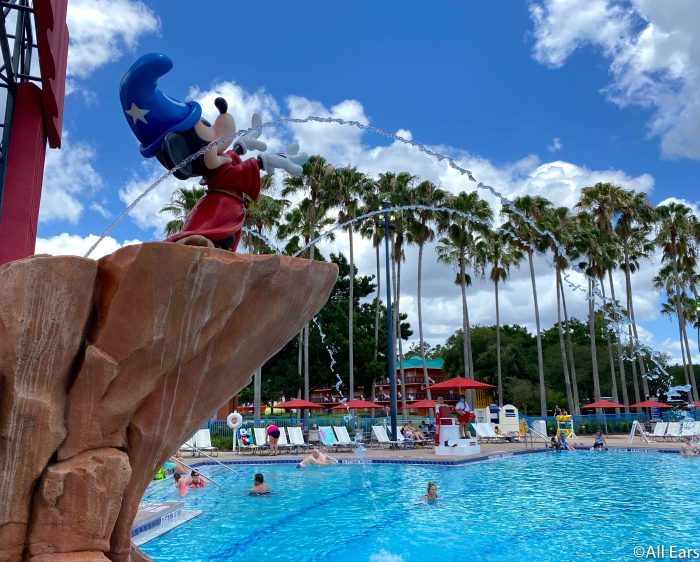 There are many reasons to choose and love each Resort, but you have to know what those are to know which one you want to choose.
The factor that drives most people to consider a Value Resort is the amount of money that can be saved compared to staying at a Moderate or Deluxe Resort. However, that is not the only great thing about these Resorts.
We are here to tell you the BEST part of each of Walt Disney World's Value Resorts.
Disney's All-Star Movies
All of Disney's All-Star Resorts are infamous for having heavy theming and generally the best prices on property.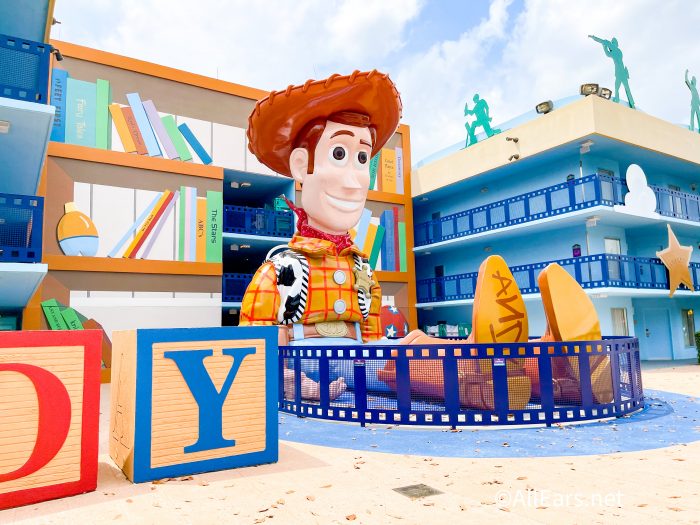 Today, however, we want to focus on what specifically makes All-Star Movies the place that you want to be.
Anytime we think about All-Star Movies, one of the first things that comes to mind is one of the best secret menu experiences we have had. It involved a Viewmaster.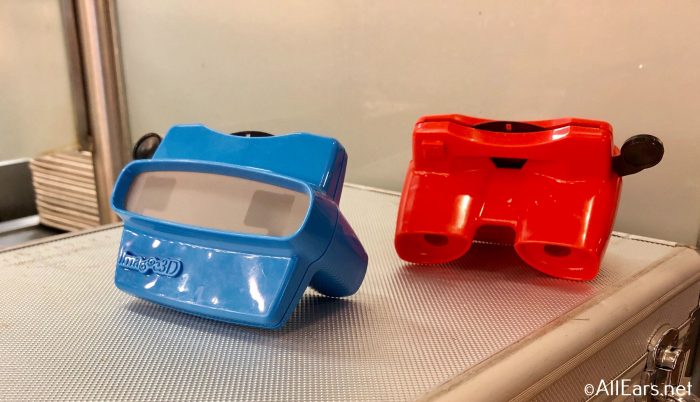 The experience started by asking a Cast Member for the secret menu. From there it just got wild. They proceed to hand you a briefcase complete with four Viewmasters which contained the secret menu!
Putting the Viewmaster up to our face and looking into that secret menu transported us to a time when there were no worries in our world. Then we saw the listed menu items! Poutine with Gravy and Cheese Curds, Bacon Mac and cheese Dog, and a Cinnamon Bun and Candied Bacon Cheeseburger!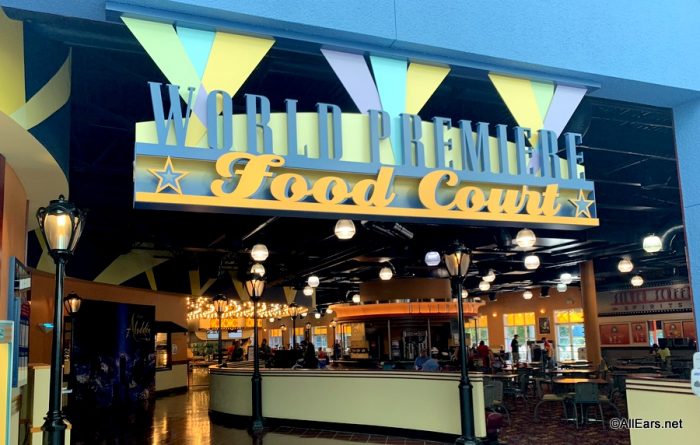 It is worth noting that, since the pandemic, this offering has been absent. We remain hopeful that with things going back to normal more and more this will be one of the returning items!
Disney's All-Star Music
All of the All-Star Resorts are going to have a similar feel and vibe to them, but they each have something that makes them special! All-Star Music is going to be themed to, you guessed it, music!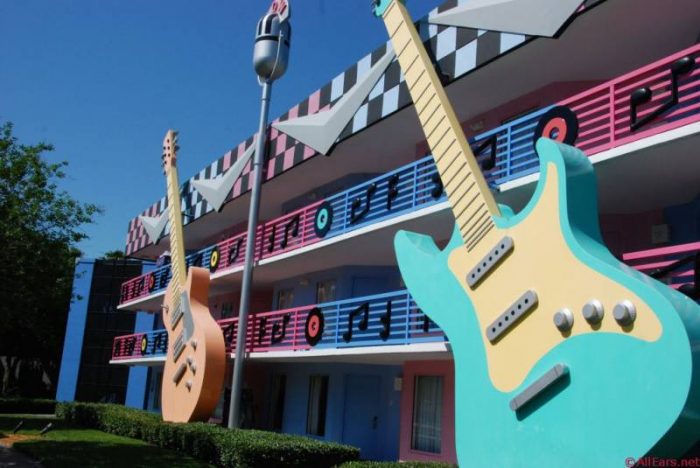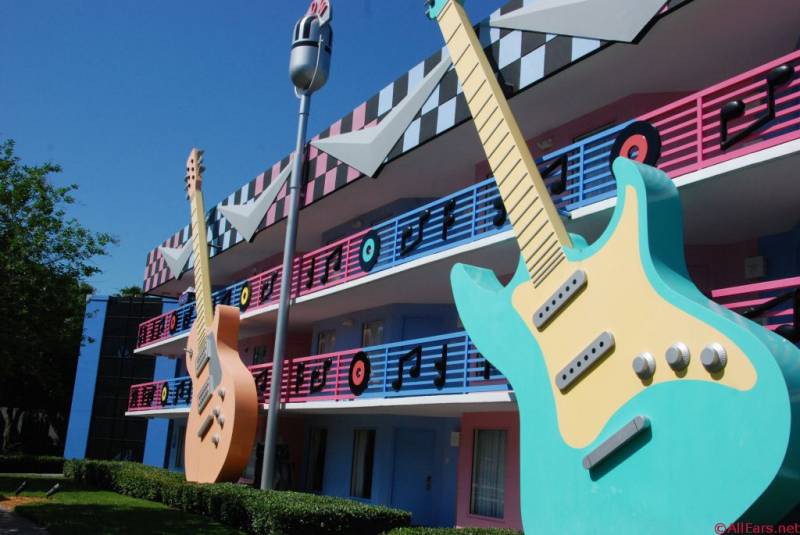 You even get your own red carpet to enter into the resort for the first time! Rock Star treatment!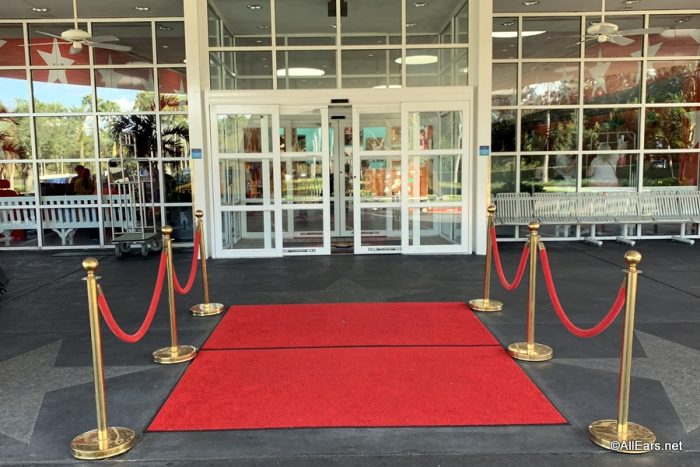 The glaring difference between the All-Star Music Resort and the rest of the All-Star Resorts is the option to stay in a Family Suite.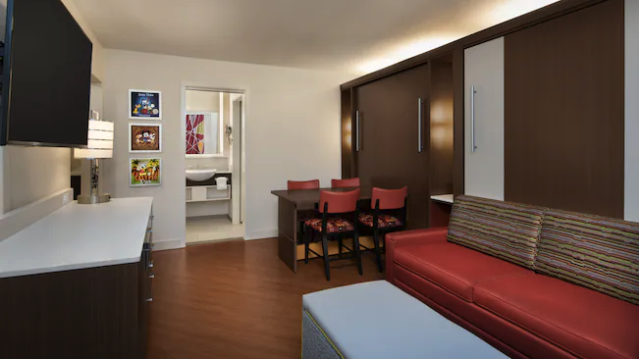 The Family Suites will sleep up to six adults instead of the four that the standard and preferred rooms sleep. In addition to living room furniture that transforms into beds, Family Suites at All Star Music also have a bedroom with a queen bed.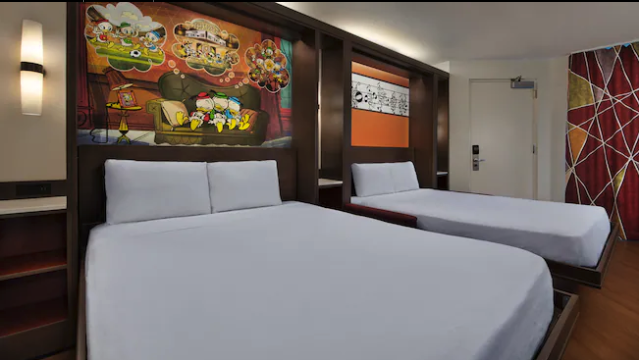 If you want to space of a Family Suite but don't want to spring for Art of Animation Resort, you can often find these Family Suites for a little less money — but no less space or fun!
Disney's All-Star Sports
If you're looking for a Value Resort that really hits a homerun, you gotta consider All Star Sports. And the best thing about the original Value option is the over-the-top sports icons.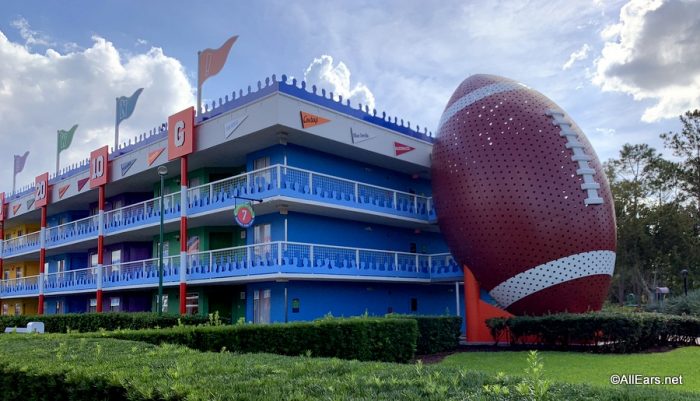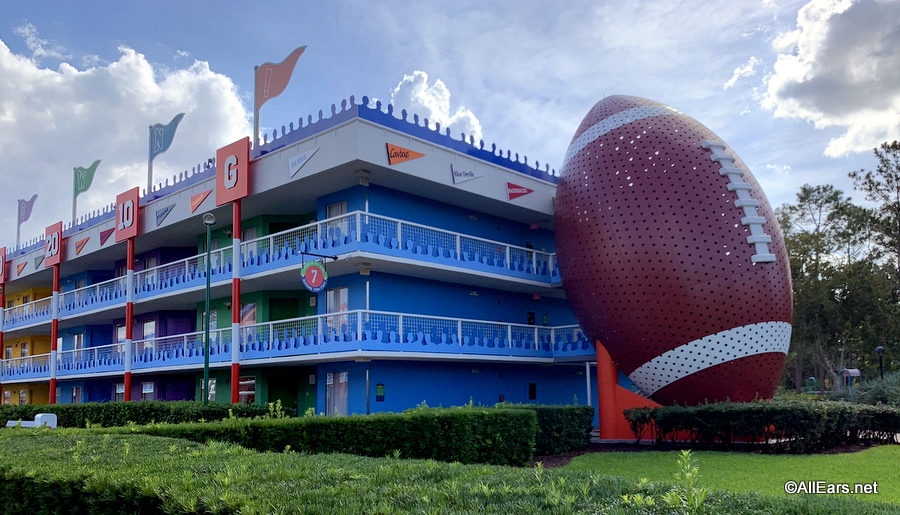 From American football to surfing, this is a sports fan's playground. And though this Resort was the last to reopen after Disney's unprecedented 2020 closure, All Star Sports remains a favorite for lots of guests.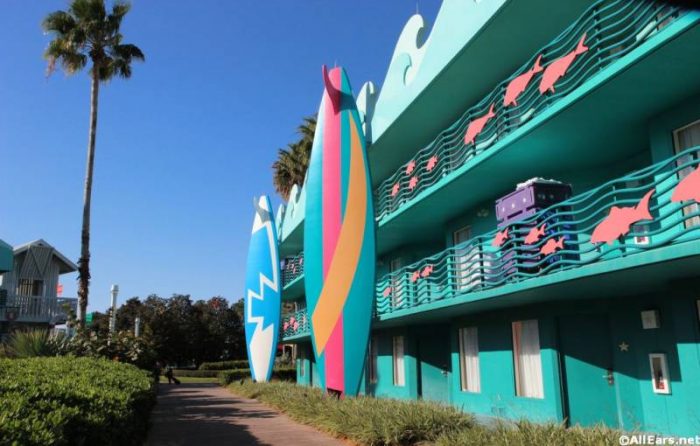 Art of Animation Resort
Art of Animation is the youngest Value Resort, and it's biggest claim to fame is the number of Value Resort Family Suites it offers. But we're here to tell you that our favorite thing about this Resort is actually its theming.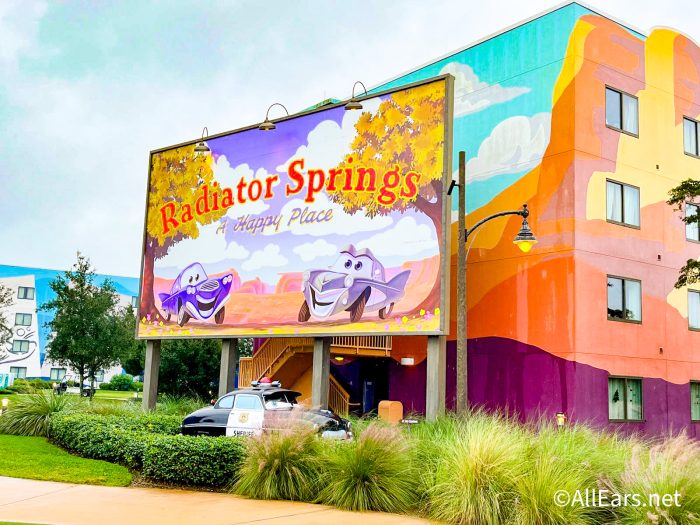 The Resort features four Disney films: Finding Nemo, Cars, The Lion King, and The Little Mermaid. Of course the rooms in these sections are themed from floor to ceiling, but the grounds around the Resort are a thing of beauty.
Everywhere guests look, Art of Animation delivers in colorful decor, familiar characters in statue form, and hardscape and landscape that correspond the section they're in. It's truly immersive and makes this Resort a full experience.
Pop Century Resort
This Value Resort is home to decades that are a blast from the past! Oversized yo-yos, Play-Doh, and more welcome guests of all ages as they stay and play in the 50s, 60s, 70s, 80s, and 90s.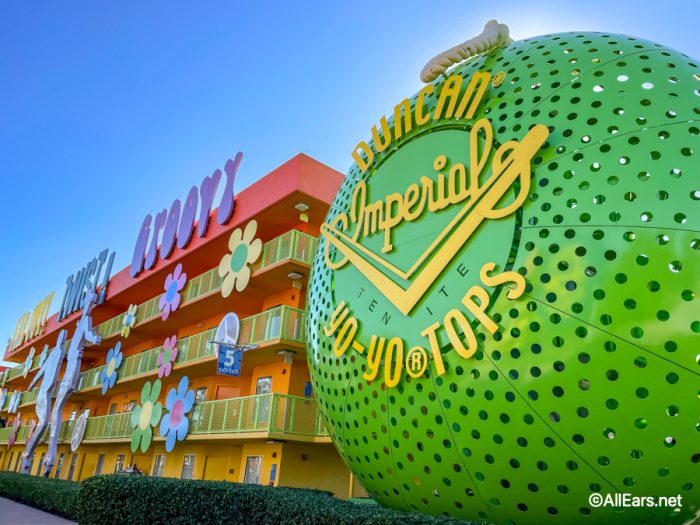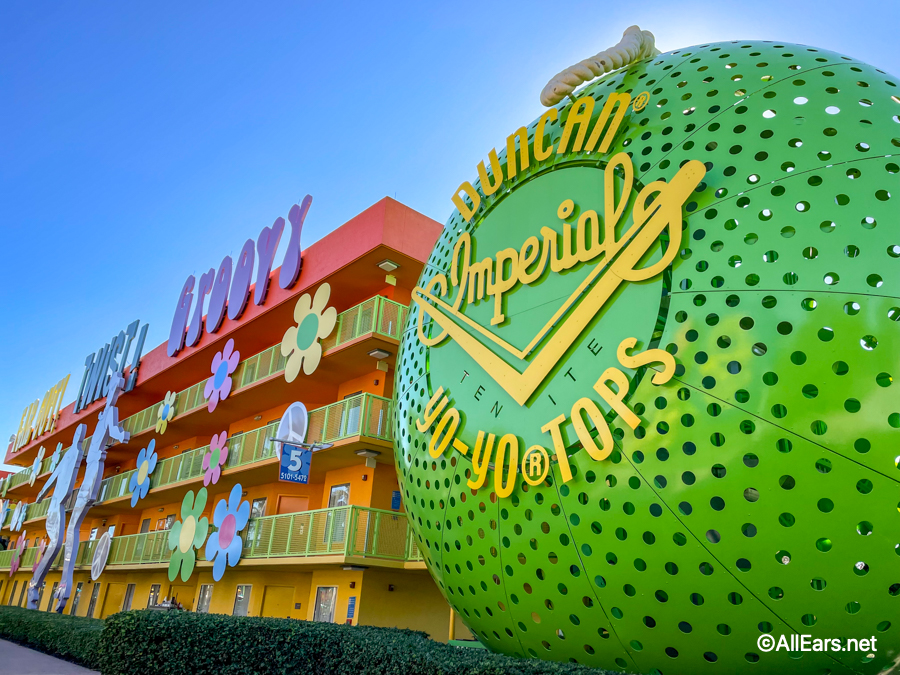 The best part of this Resort is its access to the Parks. Like every other Disney Resort, Pop Century offers Disney Bus service to the Parks and Disney Springs. But Pop Century also shares a Skyliner station with Art of Animation, making this Value Resort a short flight away from both EPCOT and Disney's Hollywood Studios.
The All Star Resorts only feature Disney Bus transportation, so the added perk of Skyliner access is a bonus.
Whether you choose to stay in a Value Resort for the price, the theming, or any number of other awesome reasons, we think this category of Resorts has a lot to offer.
What's your favorite part of the Value Resorts? Let us know in the comments!