When you're planning a vacation to Walt Disney World, there are a lot of decisions to make.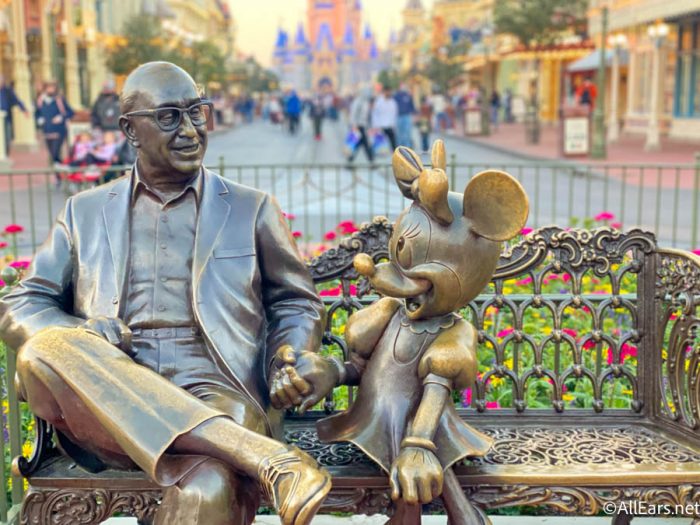 Where to stay, where to eat, what parks to visit, and even what to wear — planning out the best Disney trip involves sorting through a lot of choices. Some can be a no-brainer, but others are a lot harder to break down.
Here Are the 12 Hardest Choices You'll Need to Make at Walt Disney World
Which Hotel To Book
There are over 25 hotels to choose from if you're planning to stay at a Disney Resort, plus three different tiers that organize the Resorts by price. There are Value Resorts that are considered the most "budget-friendly" option. Because they're cheaper, they feature smaller standard-sized rooms and fewer amenities, but they do have a food court, two or more swimming pools, and complimentary Disney transportation. (Plus: the theming is super fun!)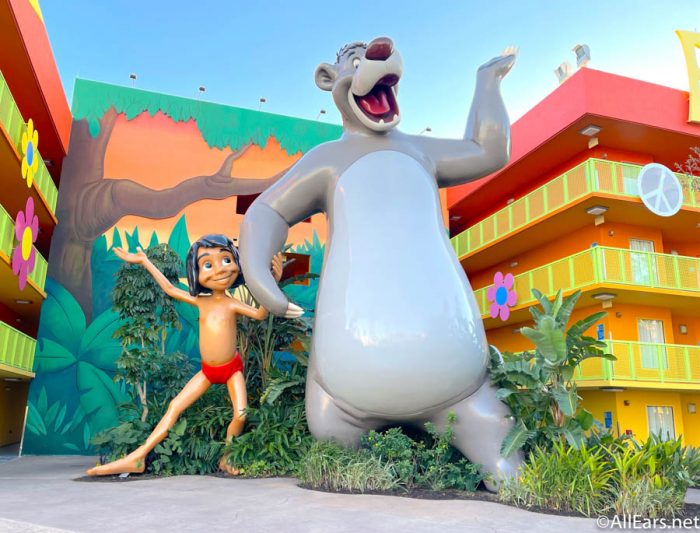 Then there are Moderate Resort hotels which are the "middle" option. They have more amenities with a larger room size than you'd find at a Value. And they typically include two or more dining options (a food court and a Table Service restaurant), plus a swimming pool with a slide and hot tub, recreation activities, and additional forms of transportation to the parks.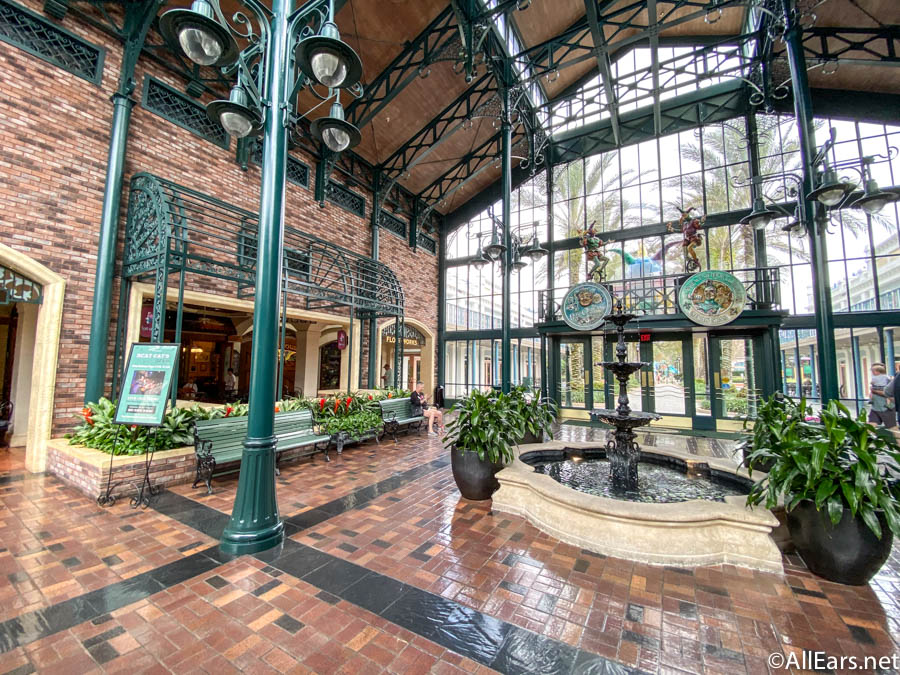 And, lastly, there are Disney World Deluxe Resorts. These hotels typically have the largest standard room, plus a wide variety of meal options and Disney transportation (and are often located closer to parks, making them more convenient).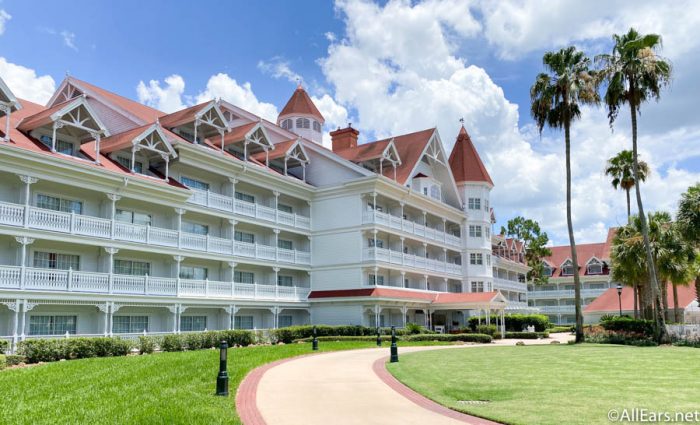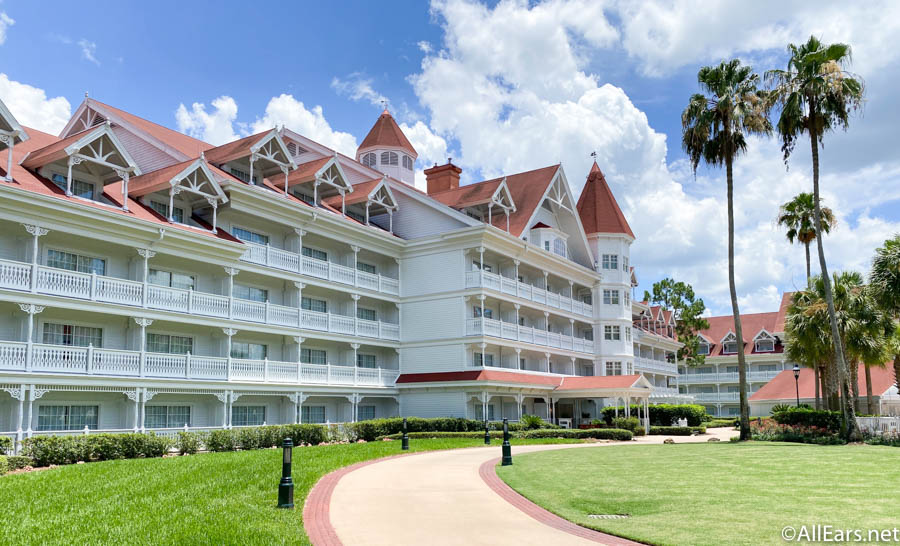 Your decision can often be made easier (or harder, honestly) with a variety of Disney hotel deals that are offered at different times throughout the year. Disney offers discounts on hotels to Annual Passholders, Military members, and more based on how long you choose to stay. And, as if that wasn't enough to choose from, there are also a lot of off-site hotels that can offer similar perks at half the price.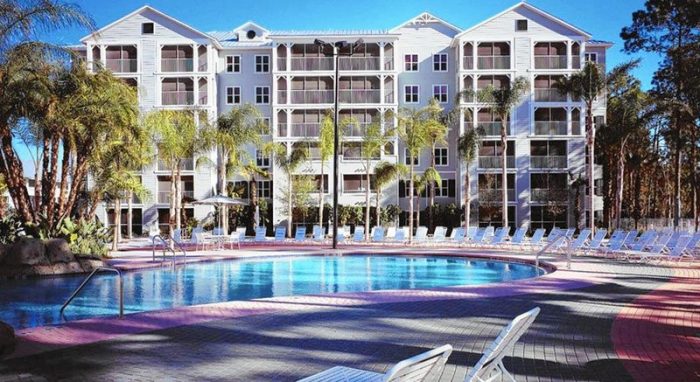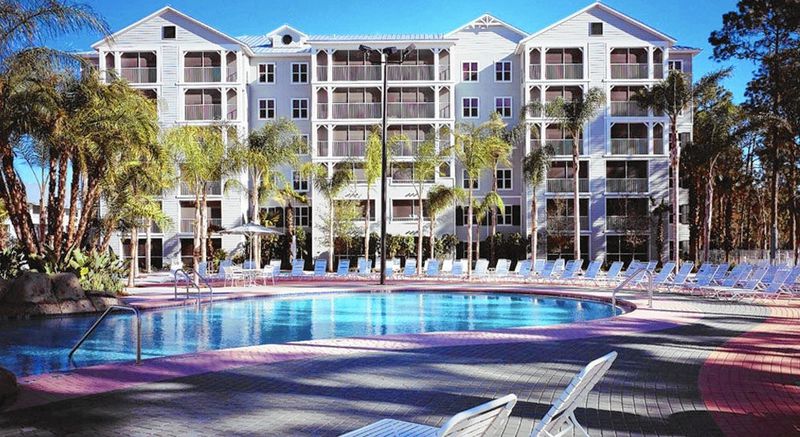 Depending on the off-site hotel that you choose, they might offer their own form of transportation to the parks, early booking perks, and other Disney benefits.
What Type of Ticket to Purchase
Another very basic decision you must make with a handful of different options is which park pass you're going to buy. Disney offers a one-park pass, a park hopper pass, and a park hopper plus ticket. Phew! The one-day-one-park pass allows you to go into one park on any given day…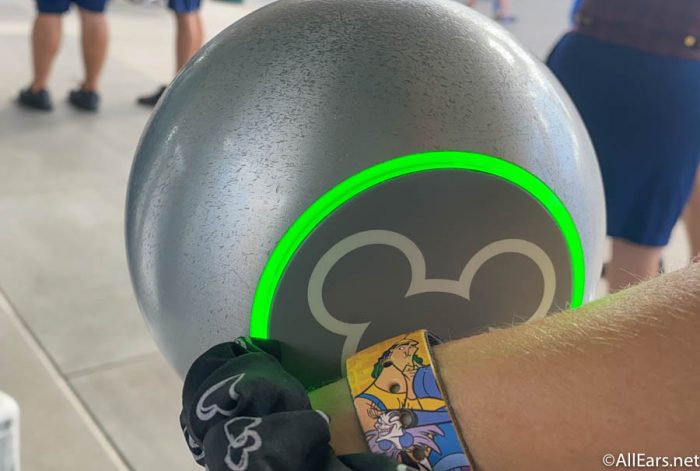 …and the Park Hopper gives you more choice for what park(s) you'd like to visit during the day. You can start your morning in one park, grab lunch at another, watch a parade at another, and then finish the night at a different one. You have access to all four parks everyday. It is important to note, though, that Disney has modified their park-hopping hours to begin at 2PM, and it is subject to park availability.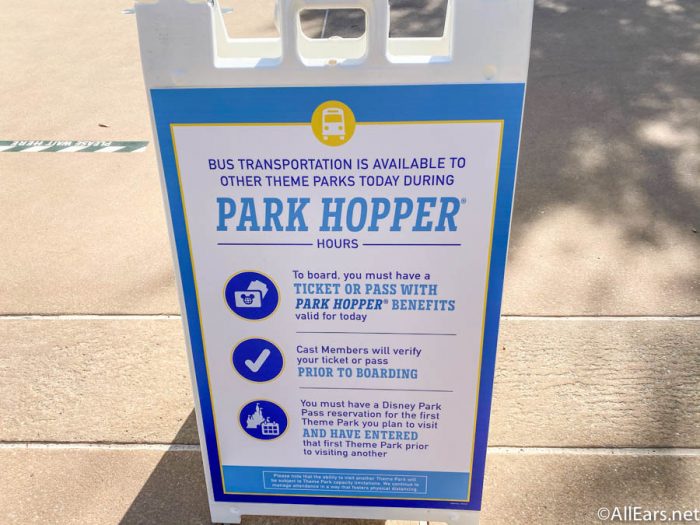 Disney also offers the Park Hopper Plus ticket, which gives you even more options for what you'd like to do during your trip. The pass includes all four parks, both Disney water parks (when they are open), miniature golf, and a few other Disney experiences.
How Long To Stay
Okay, so what about how long to stay? That's another big decision! How long you choose to make your Disney World vacation can be impacted by where you choose to stay. If you're at a Deluxe Resort hotel (the priciest option), you may not want to stay (or may not be able to afford to stay) as long as you might if you were staying at a Value Resort hotel (the cheapest option).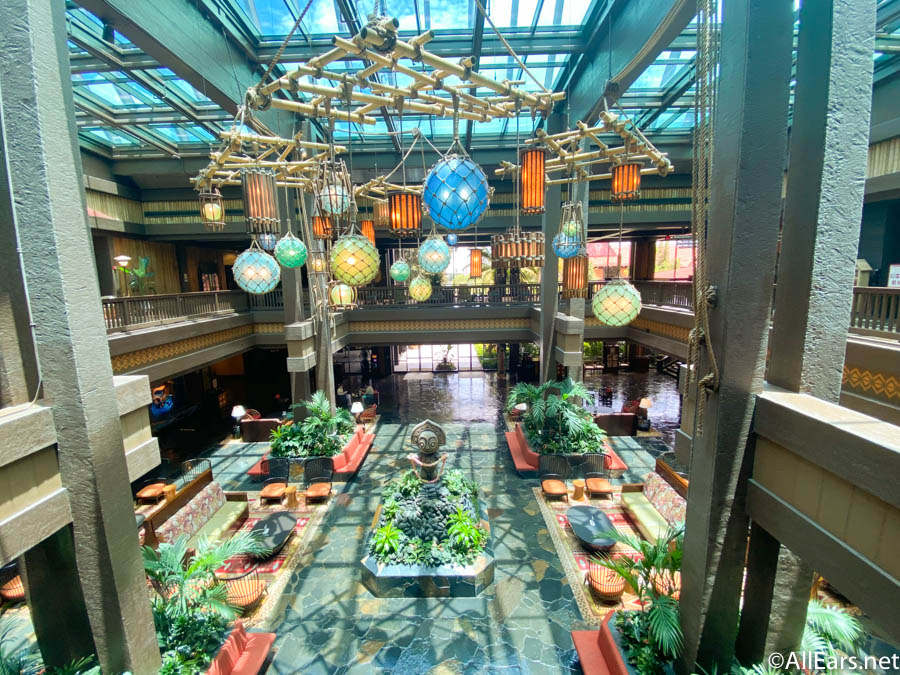 What about how many parks you want to visit? There are four parks plus Disney Springs (where you'll find lots of shopping and dining) plus the water parks (at present only Blizzard Beach is open), so you might want a full day at each park to experience all the rides and shows.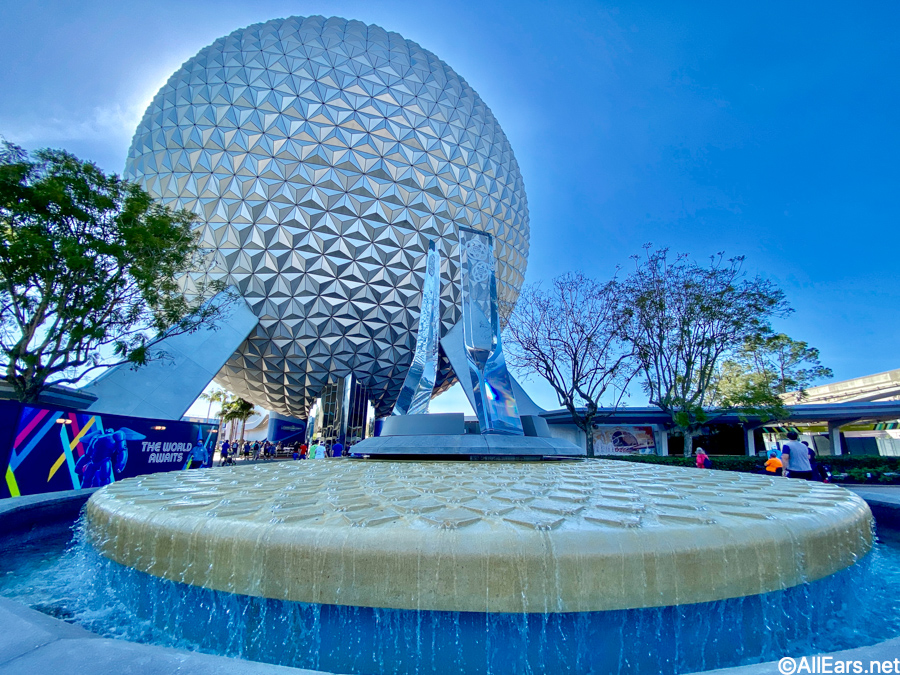 And if you want to visit any parks more than once, you'll need to build in a few extra days (unless you'll be Park Hopping).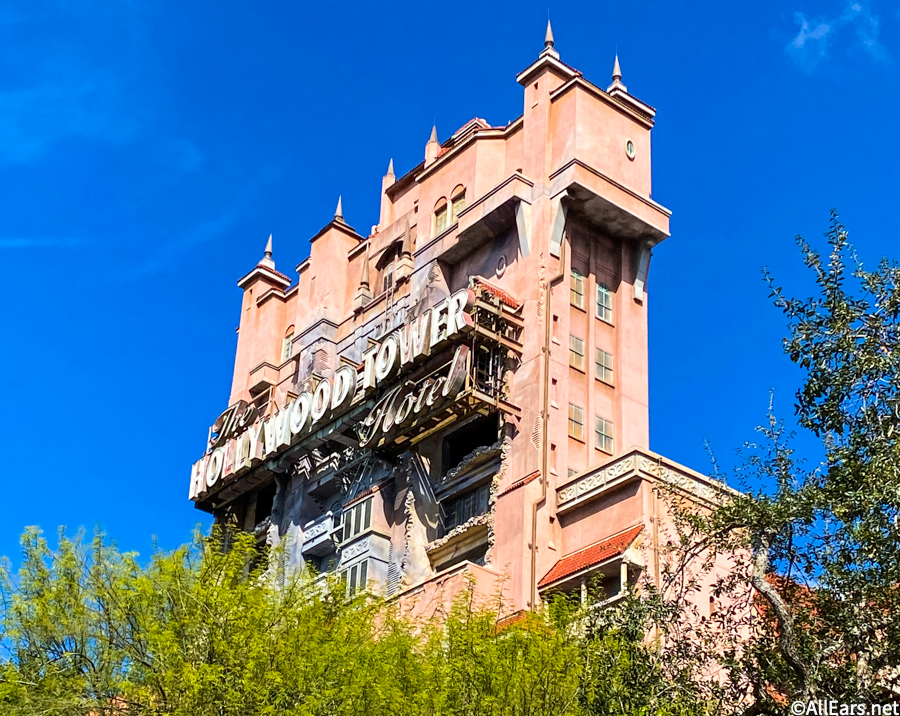 It all really depends on what you're hoping to accomplish on your trip! Our best advice: make a list of your must-dos, and go from there.
Where To Eat
When you're planning a Disney World vacation, you also need to start thinking about where you'd like to eat far in advance. Disney offers Quick Service options both in and outside of the park, making it possible to grab a quick meal without a reservation.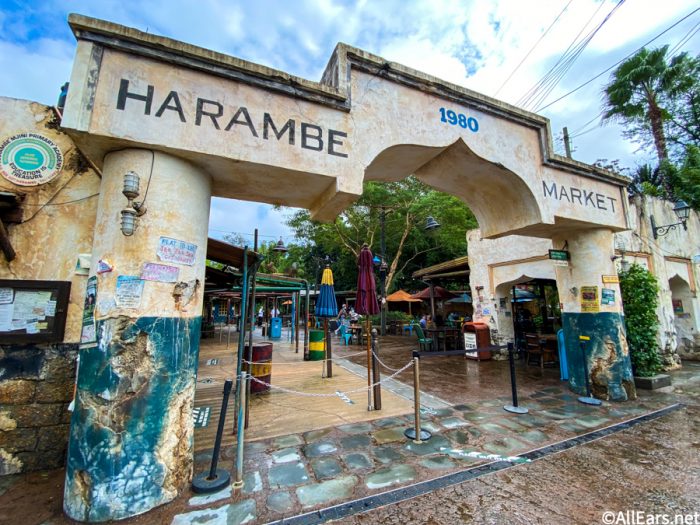 But if you'd like to eat at a sit-down restaurant, you'll need to plan at least 60 days in advance of your trip so you can book your Table Service reservation. Some of the restaurants, like Be Our Guest and Oga's Cantina, fill up fast (we're talking within minutes of the reservations being open at 60 days out!), and your best chance to get a reservation is first thing in the morning when Advance Dining Reservations open.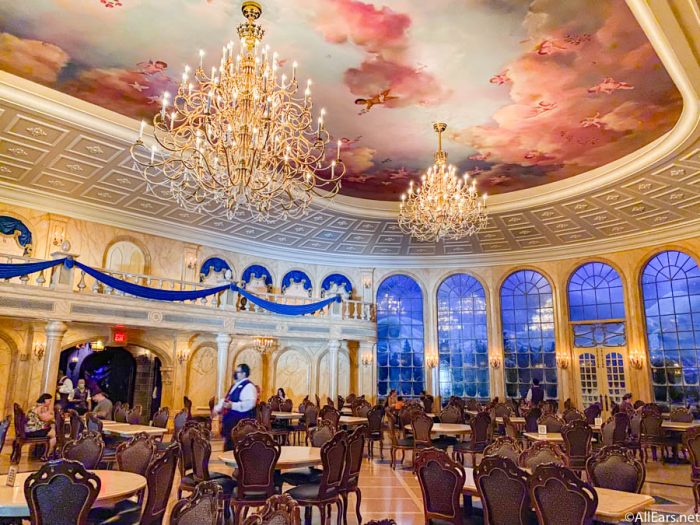 If you don't snag a reservation for the restaurant you'd really like to book, Disney has added a Walk-Up Waitlist option to a lot of their restaurants. This gives you the opportunity to get on a virtual waitlist during the day and arrive when there is a table available for you and your party.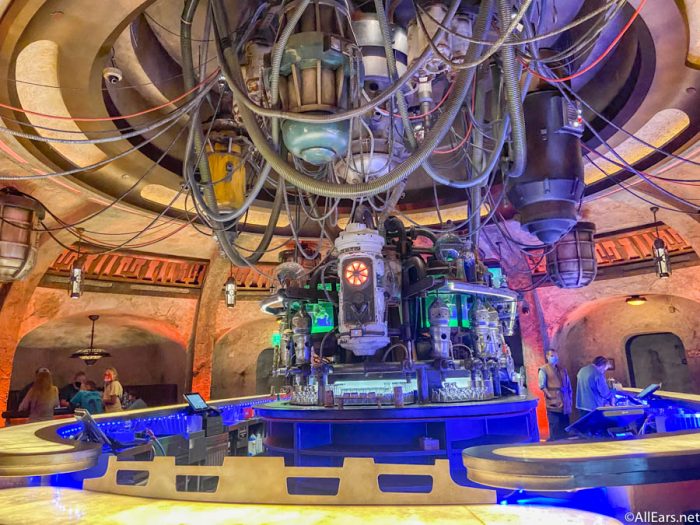 You do have to be in the park to join the walk-up waitlist so if that's the approach you'll be taking, be sure that you've planned ahead and booked a Park Pass Reservation for that day.
Which Character Dining to Choose (Note: As of Spring 2022, not all character dining options have returned)
Character Dining is one of the signature experiences at Walt Disney World. You can chow down on a delicious meal and say hi to some of your favorite Disney friends! But there are a lot from which to choose. If you'll be at Magic Kingdom, character dining is currently limited as Crystal Palace does not offer character meals at this time. At Be Our Guest, you can occasionally get to  meet with the Beast (though we've seen this be hit or miss), and at Cinderella's Royal Table you can have a distanced greeting with Cinderella currently.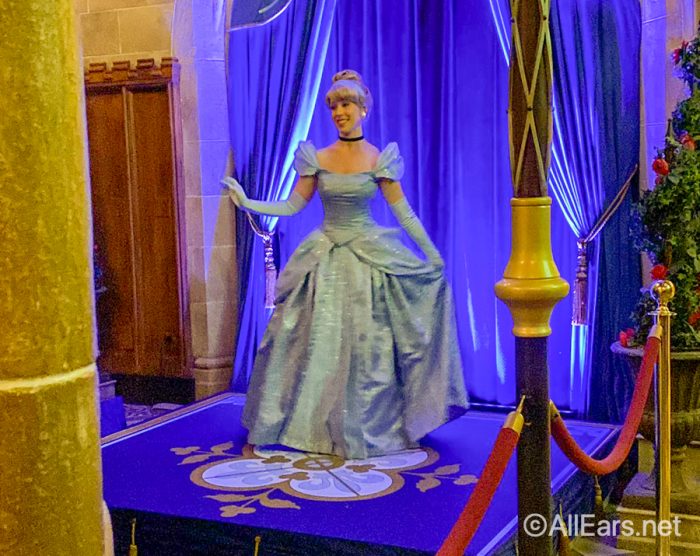 Over at EPCOT, you only have one choice for character dining which is at Garden Grill. There you can meet Mickey and his friends! (When Akershus reopens, you'll have that princess dining option as well!)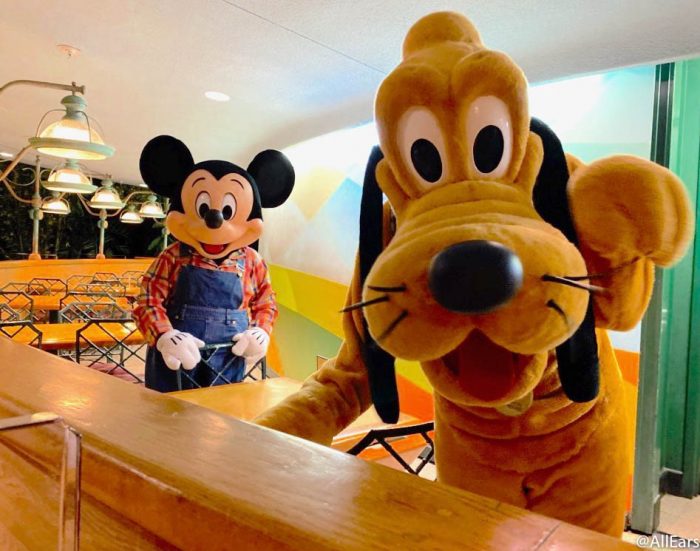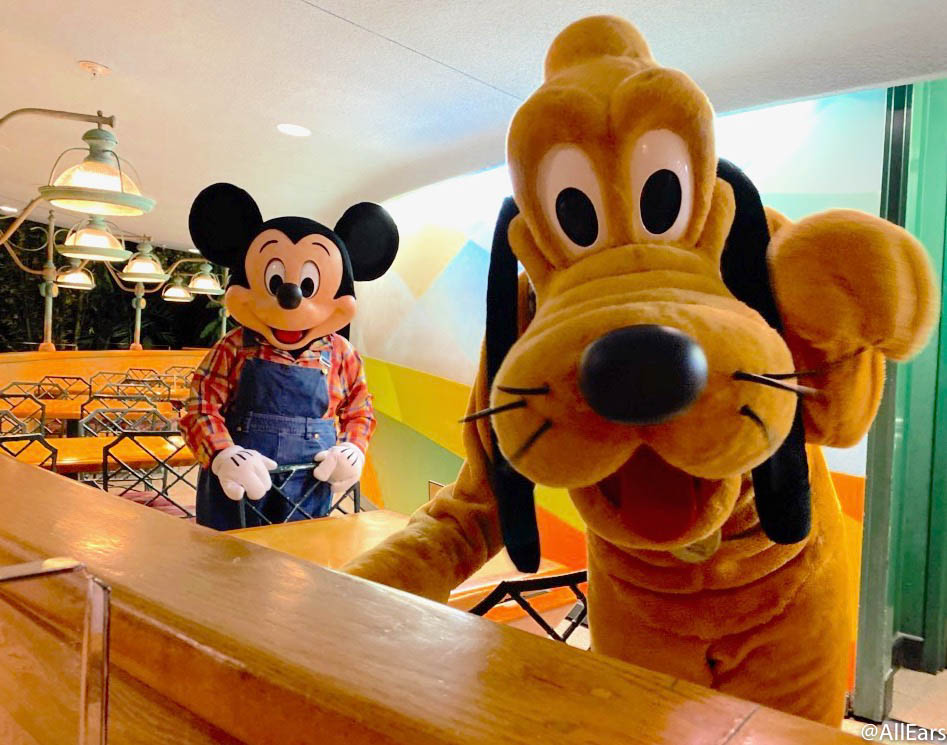 At Disney's Hollywood Studios, there is Hollywood & Vine, where characters from Disney Junior make their way around to say hi.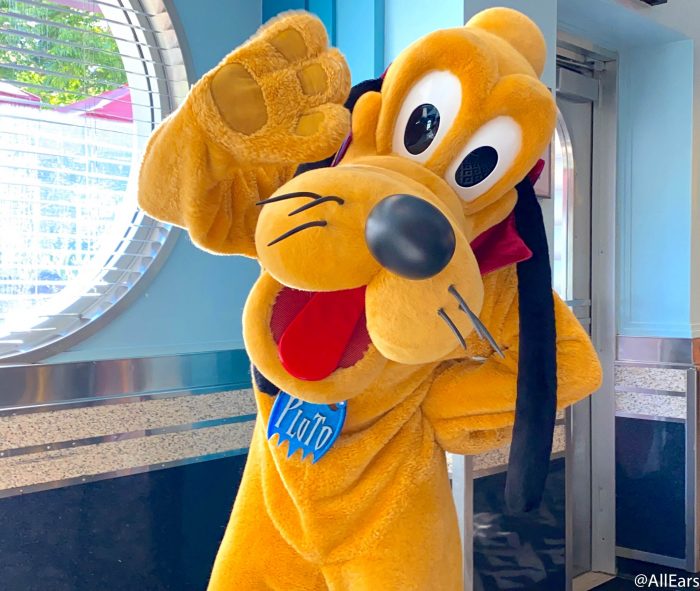 And there are even options outside of the park at Disney hotels! There's the new Topolino's Terrace at Disney's Riviera Resort, Chef Mickey's at Disney's Contemporary Resort, and even more where you can meet Mickey and friends.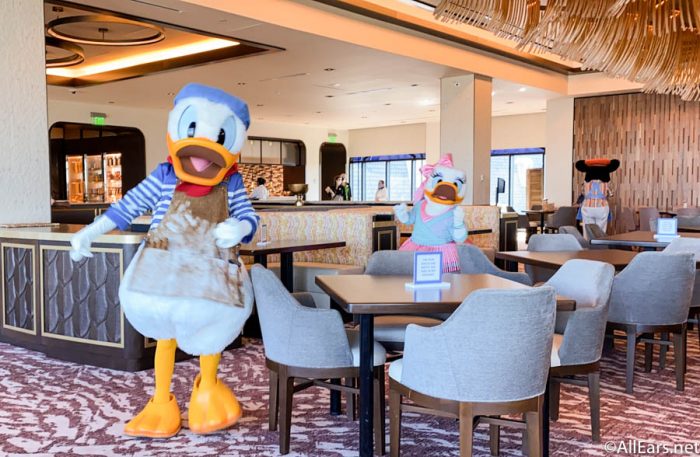 Plus, Ravello offsite in the Four Seasons Orlando has a Disney character dining experience!
Whether to Buy Disney Genie+ Or Not
The BIG question when FastPass+ was officially discontinued and Disney Genie+ was announced was whether the new paid version of skipping the lines was worth it.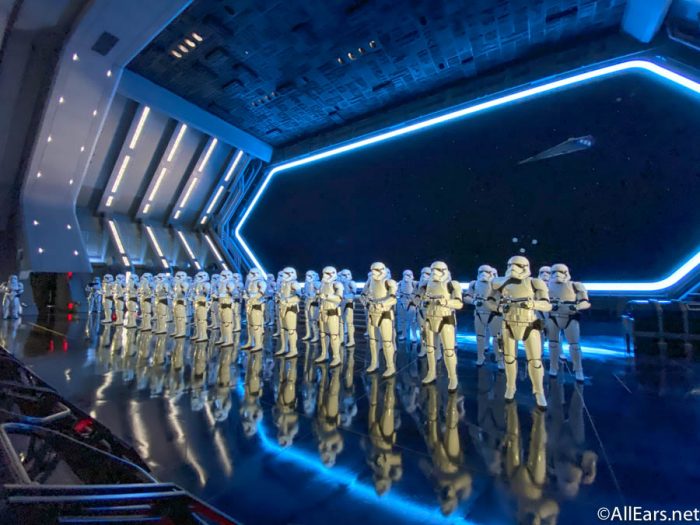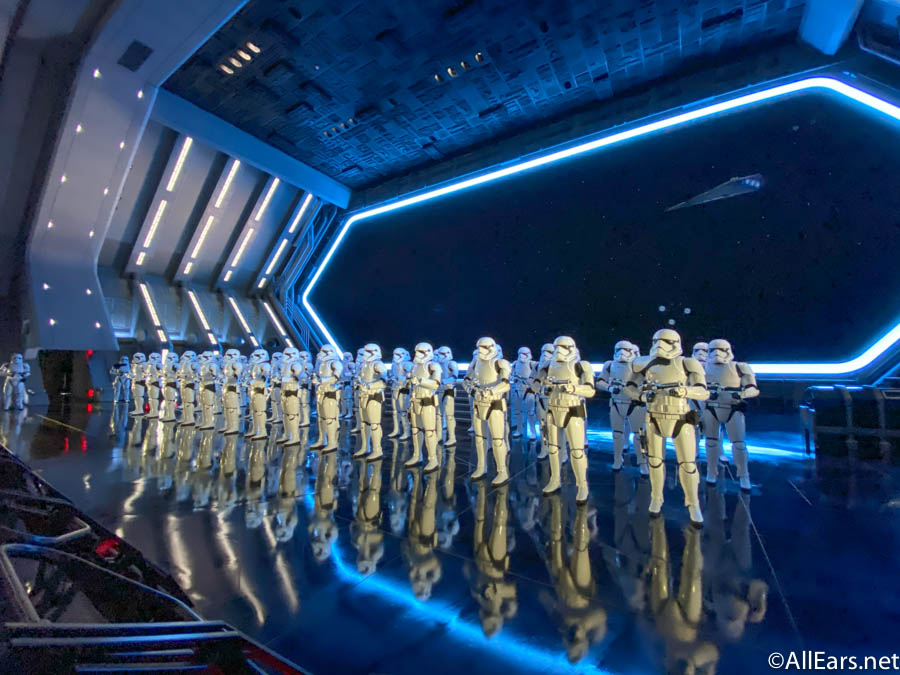 For a quick breakdown on Disney Genie+:
Disney Genie is a part of the My Disney Experience (Disney World) or Disneyland app that helps guests plan their day. It is free to use, but offers no access to shorter lines.
Genie+ is a paid service that allows guests to choose return times for most attractions and bypass much of the standby line. If you knew FastPass+, this will sound familiar.
Individual Lightning Lane is a separate charge to skip the standby line for one specific ride. These can be purchased separately from Genie+.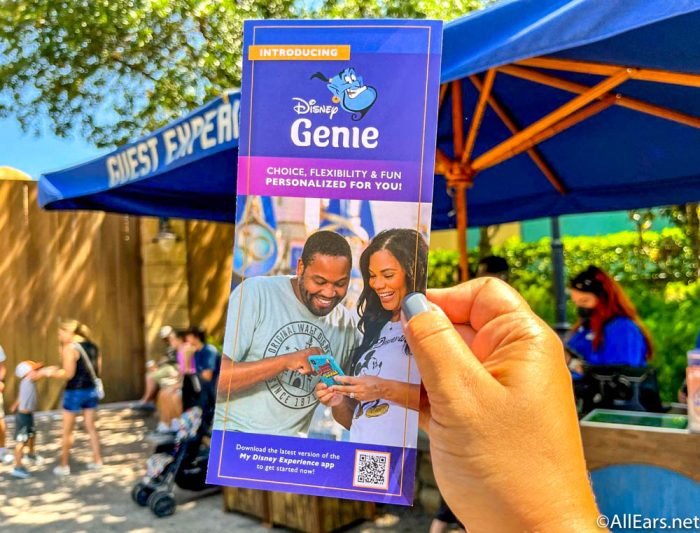 So, is it worth buying Genie+? Molly breaks down her thoughts in the video below.
Additionally, you can check out our ultimate guide which includes EVERYTHING to know about Disney Genie, Disney Genie+, and paid rides (aka "Fancy Rides").
What To Ride
It's always been a task to tackle Disney World's most popular rides and fit in everything you want to see in one day.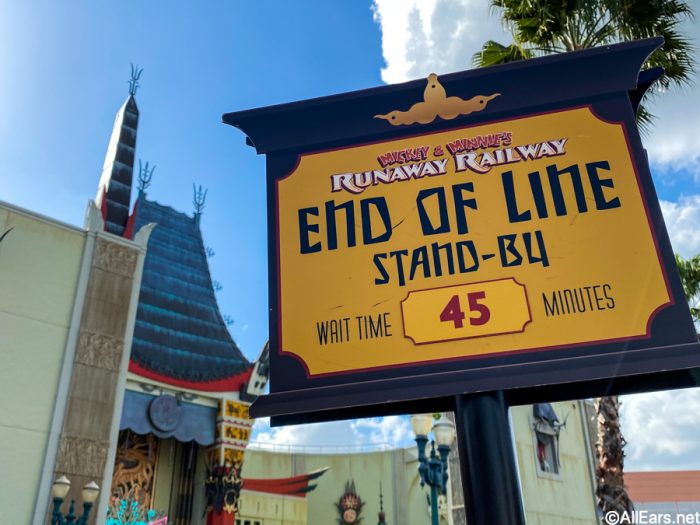 It can be tough to choose between which rides are the most important for you and your family, but with a little planning, it is still entirely doable to ride everything you want.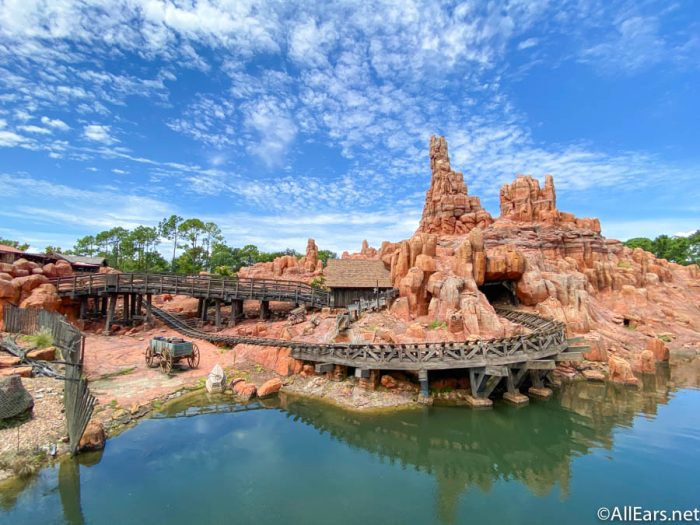 But don't worry: we've got quite a bit of advice on this topic to help you out!
Which Pair of Mickey Ears To Buy
Now for the really important hard decisions — which pair of Mickey Ears to wear!? There are SO many pairs at Disney World, and they're constantly releasing more! How is one to choose?!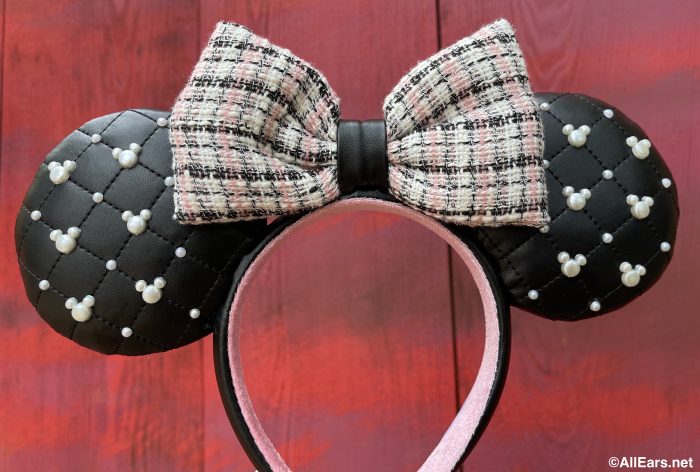 What if you have more ears than you do days in the parks? Do you do a mid-day outfit change?
And what about all the NEW pairs being sold in the parks? How many pairs of Mickey Ears are too many…asking for a friend.
What MagicBand to Wear
And what about MagicBands? Disney no longer offers complimentary MagicBands to Disney resort hotel guests, but that hasn't stopped them from releasing tons of new styles!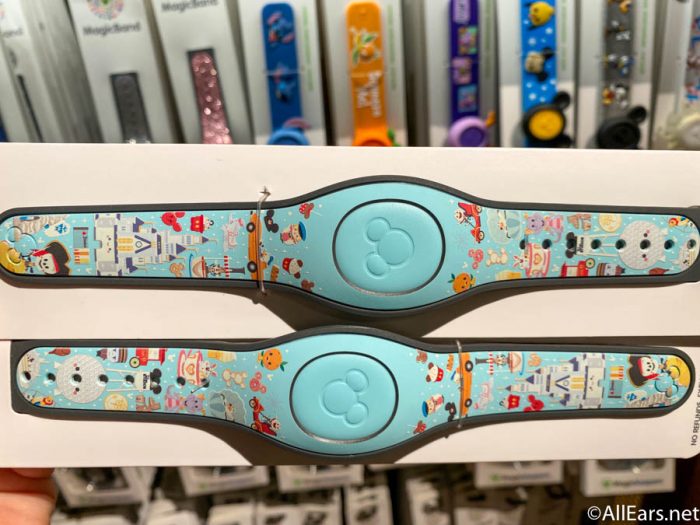 There's a MagicBand (or two) that is sure to appeal to every type of Disney fan, and it's an accessory that only has a purpose during your stay (unless you get crafty with 'em!). So how do you choose between them all?!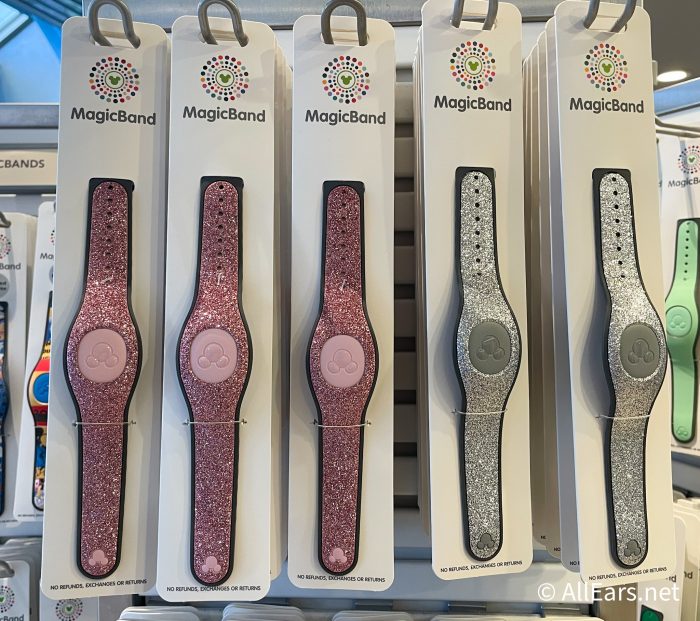 There are glittery ones, park ones, Disney Channel ones, and really anything else you could possibly think of!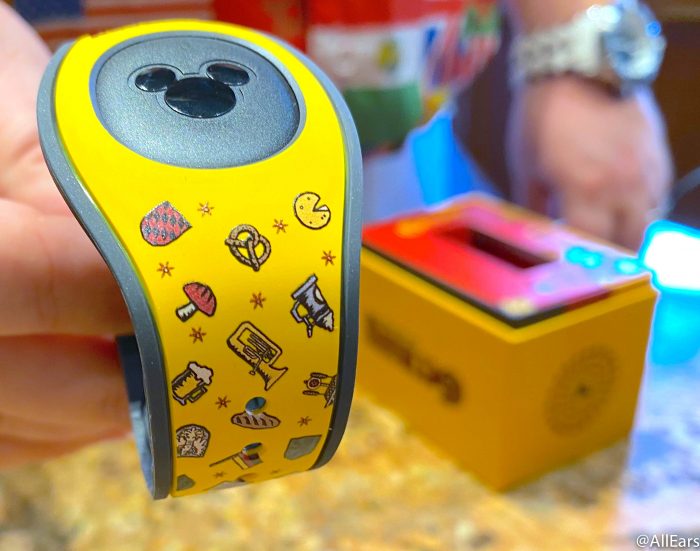 Disney definitely doesn't make the decision easy. Do you match the band to your outfit? To the park you're visiting? What about your favorites? THESE are the tough choices!
Buy the PhotoPass Memory Maker or Not
PhotoPass Memory Maker is Disney's photo system where you can buy all of the photos that they snap of you on rides, in front of Cinderella Castle, or anywhere else you find a Cast Member with a camera! But it comes at a price. Access to all your photos costs $69 for one day, $169 for your entire vacation when purchased in advance, and $199 after you arrive.
If you choose not to purchase the Memory Maker, you can ask that the PhotoPass Photographers take a couple of extra shots on your phone so you have something to print when you get home. But not every photographer will be snapping those extra pictures right now due to the ongoing health crisis.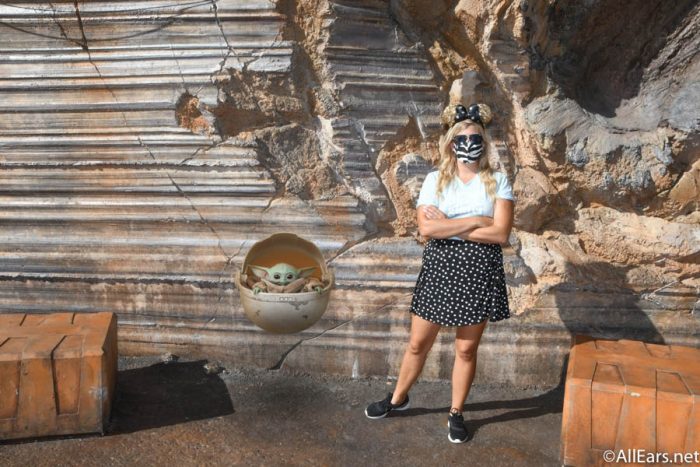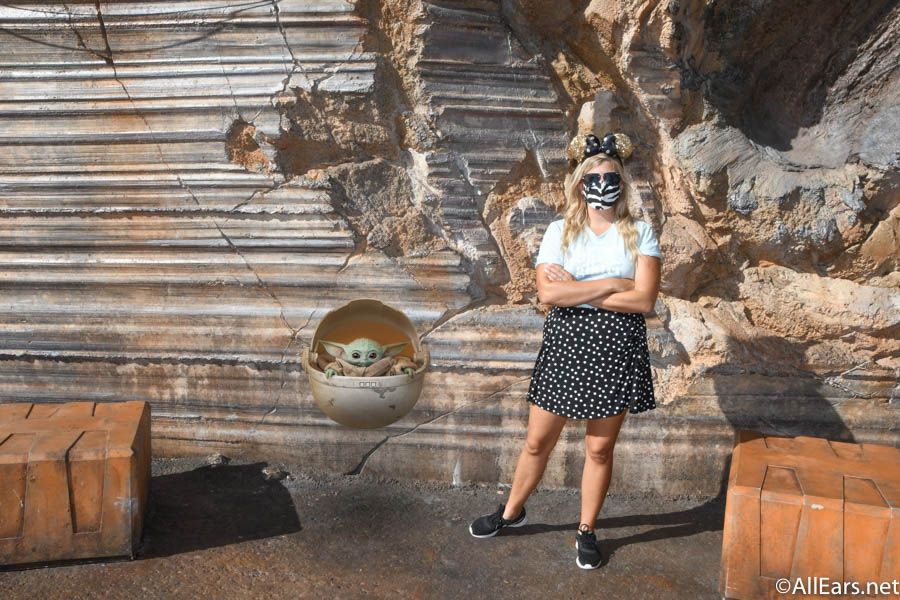 Every once in a while, Disney offers a special deal on the Photopass Memory Maker, so that can definitely have an impact on your decision to purchase. And it can be hard to resist all the adorable magic shots that you can get in the parks. When that photo with Baby Yoda in his pram pops up on your phone, you just might find you need that! Disney knows what they're doing!
Rope Drop or Stay Late in the Parks
Unless you're a hybrid morning and night person, you'll probably have to decide what time you'd like to tackle the parks. Rope Dropping is when you arrive at (or even before) the parks open and often means that you can score some pretty short wait times on popular Disney rides. But the same goes for staying late in the parks.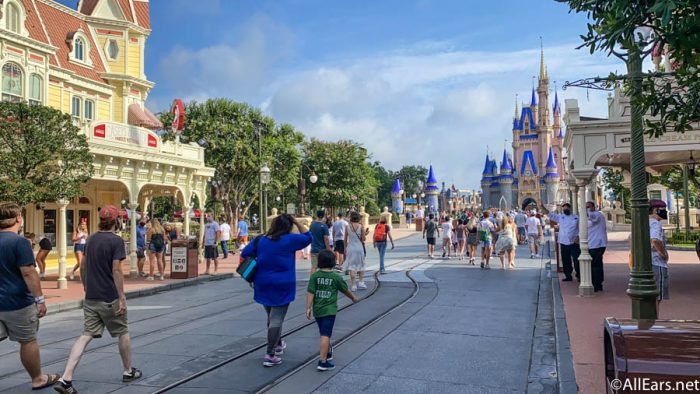 Plus, Disney Parks come to life in the evening. So you can likely find shorter wait times as others clear out of the parks and catch some of the extra magic that Disney sprinkles in the parks like the new EPCOT entrance lighting!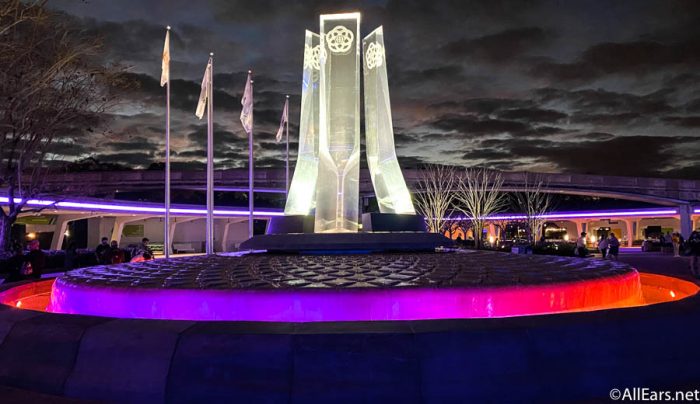 Whether you arrive early or stay late (or both) you'll have to decide which one you're committing to during your trip because you'll want to leave at least some room for rest!
Which Holiday To Visit During
And we've arrived at what some may consider THE hardest Disney decision to make every year: do you visit during Halloween time or Christmas time? Disney World goes all out on both of these seasons and overhauls the parks with themed decorations, parades, and more!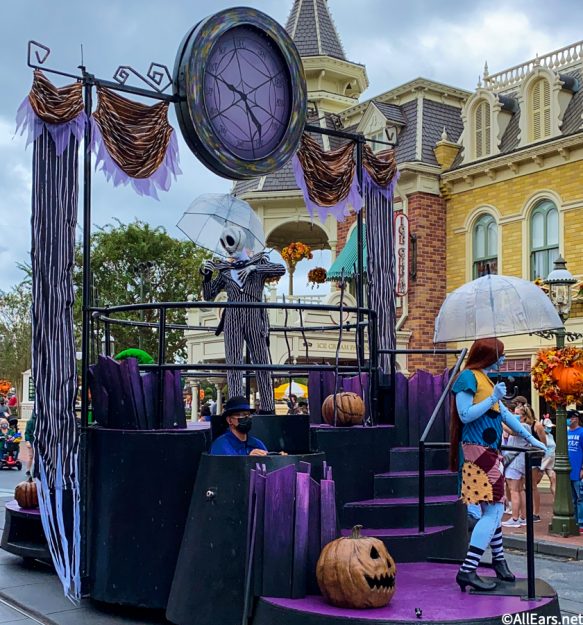 It's not always feasible to visit for both, so you'll have to decide: Jack Skellington or Mickey Santa? That's a tough one!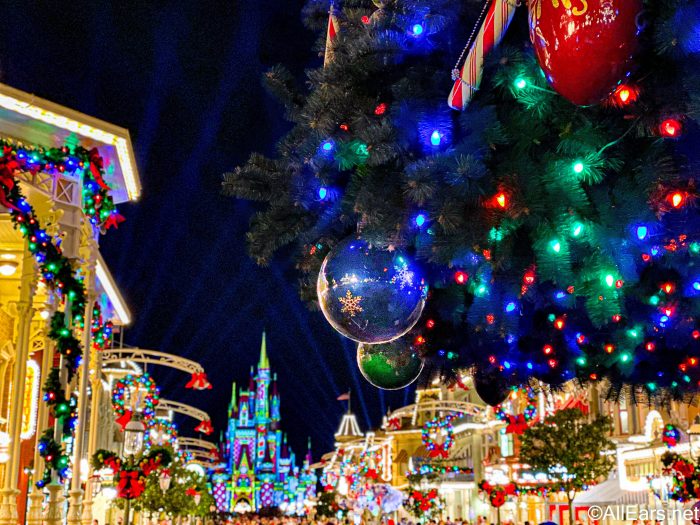 Luckily, with this choice, you can't go wrong. Whichever you choose to visit during is sure to be an extra special trip!
There they are — 12 of the hardest choices you'll need to make in Disney World. There may have been some obvious choices for you in here and others you're still wondering "how will I decide?" and we get it, we struggle with them too! But, is there really a wrong decision here? We think not — it's Disney World after all!
Join the AllEars.net Newsletter to stay on top of ALL the breaking Disney News! You'll also get access to AllEars tips, reviews, trivia, and MORE! Click here to Subscribe!

What is the hardest decision you've had to make at Disney World? Let us know in the comments!