We love many of the special events at Walt Disney World, but two of our favorites are Mickey's Not-So-Scary Halloween Party and Mickey's Very Merry Christmas Party. They are so much fun and like many of you we look forward to them every year!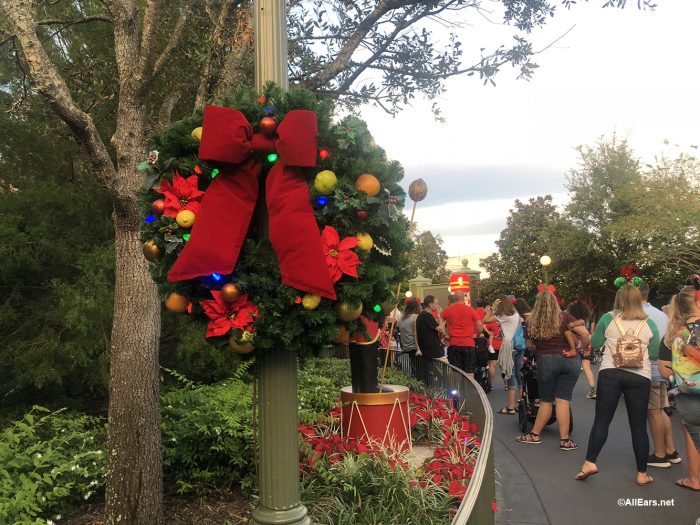 We are often asked which party is better, so we're bringing you a seasonal party smackdown. We'll compare and contrast various elements from each party and find out which comes out on top!
Free Food
Tickets for both Mickey's Very Merry and Mickey's Not-So-Scary include something we truly love — FREE FOOD!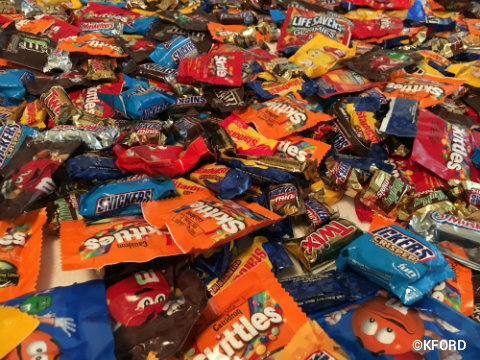 At the Halloween party, you'll get to go trick-or-treating, so you'll get lots and lots of candy! And in our experience, we're not exaggerating when we say LOTS. During the Christmas party, you'll get your fill of cookies, hot beverages (like apple cider and hot chocolate), and snow cones.
The totally awesome thing about the free treats is that you can eat as many as you want!
So which party wins the free food battle? Well, as much as I LOVE Halloween candy, I'm going to have to give the nod to Christmas cookies and hot chocolate.

Paid Food
If you're in the mood for more substantial eats, a few restaurants will be open during each party, such as Be Our Guest Restaurant and The Crystal Palace. But what we really care about more are the specialty snack items! At the Christmas Party, we love creative desserts like the Yule Log while the Halloween Party serves up epic goodies like last year's Poison Apple Cupcake!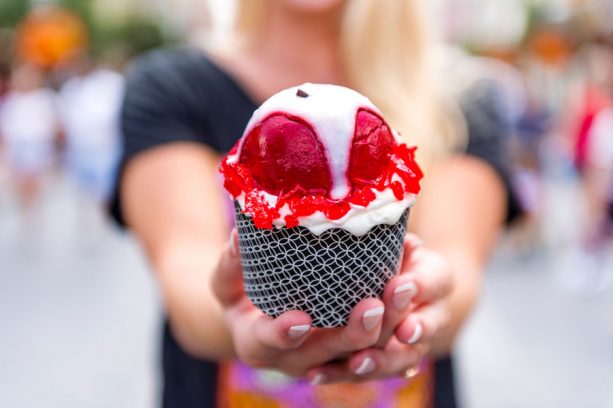 While we love the seasonal treats for the Christmas party, the treats from Halloween have been more a lot more imaginative in the past, so they definitely are our favorites!
Characters
The character interactions for both parties are great. At Mickey's Not-So-Scary, you'll meet Jack Skellington while you may run into Sandy Claws at Mickey's Very Merry.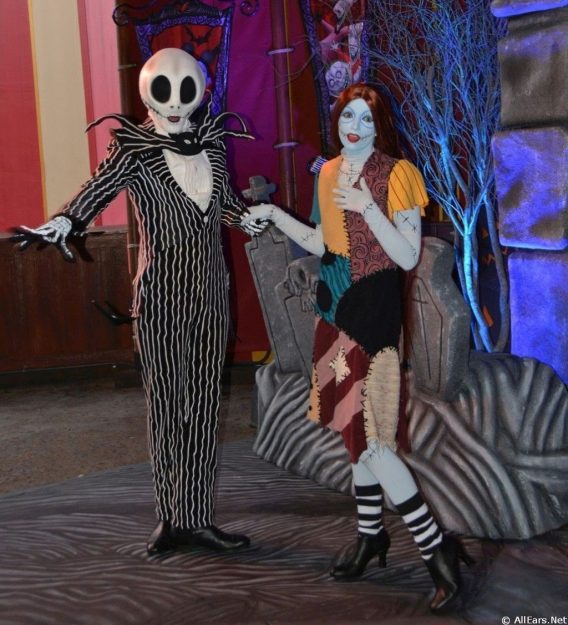 At both parties, you'll find all Seven Dwarfs, Tigger, Tarzan, Jane, and several other characters you won't likely see on a normal day in the parks. This category is basically a draw since you'll have similar character interactions at each party.
Parades
The parades are a huge draw for these parties, and we absolutely love them both. The spooktastic Boo-To-You Parade features the Headless Horseman,  zombies, gravediggers, and so many characters! And the music is some of our very favorite parade music ever.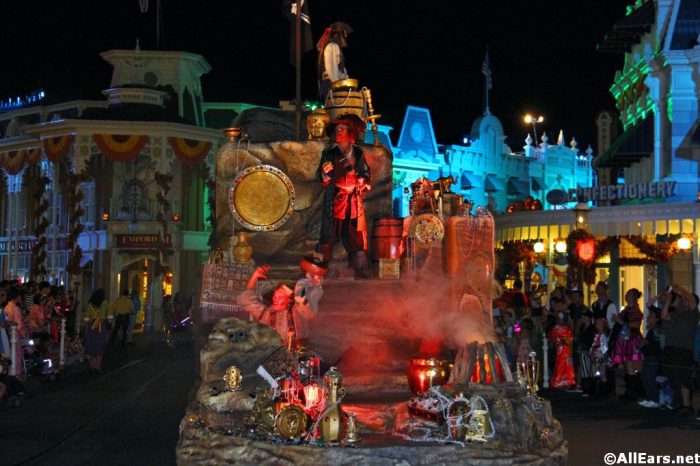 Mickey's Once Upon a Christmastime Parade includes Santa Claus and Mrs. Claus, of course, in addition to Disney characters and toy soldiers.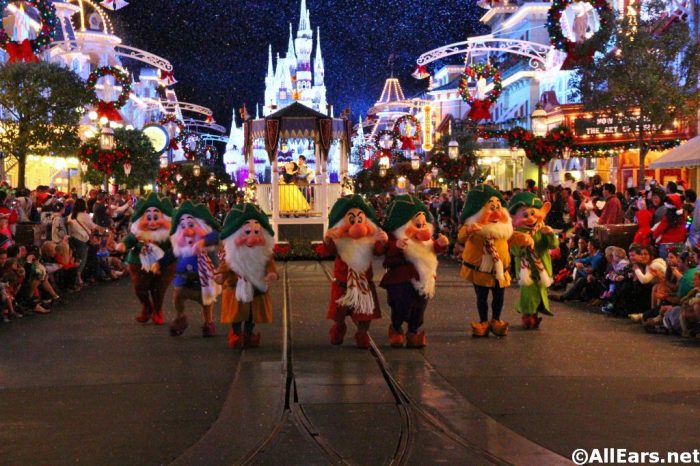 The Christmas parade is super fun and magical, but we have to give the edge to the Boo-To-You Parade. Boo to you, and you! And YOU!
Other Entertainment
There are several shows and forms of entertainment outside of the parades and fireworks. At Mickey's Not-So-Scary, you'll find the Hocus Pocus Villain Spelltacular with the ever-popular Sanderson Sisters and the Scream-O-Ween Dance Party.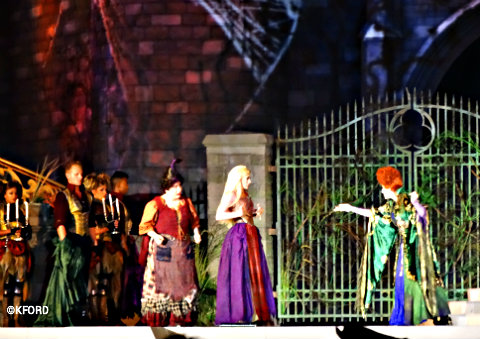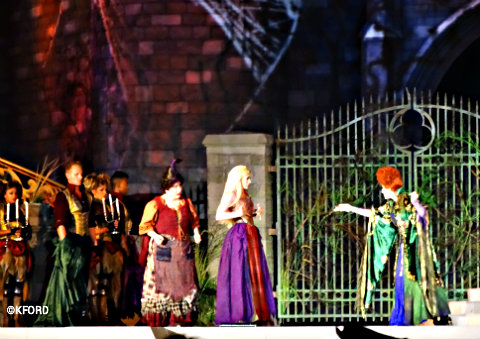 Mickey's Very Merry includes the wonderful A Frozen Holiday Wish, Mickey's Most Merriest Celebration, and A Totally Tomorrowland Christmas.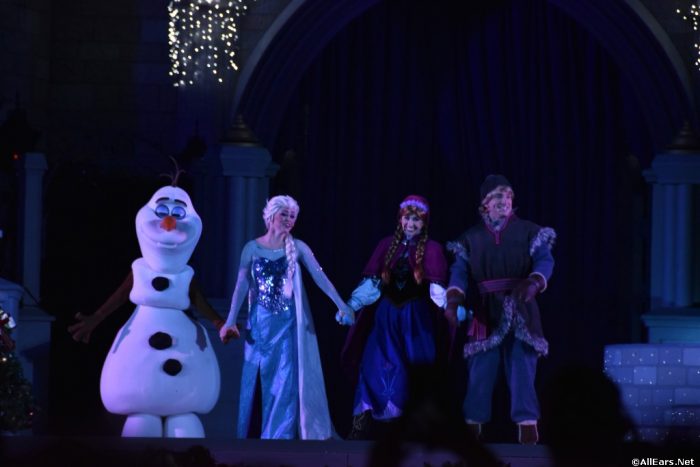 I'm going to declare Mickey's Very Merry the winner of this matchup for the Frozen show, plus that impressive Castle-lighting ceremony.

Fireworks
It's a bit difficult to compare the fireworks shows for this year, as they are both changing for the 2019 season. But, we CAN compare previous fireworks shows. Both shows — Holiday Wishes and HalloWishes — used similar techniques and shot off fireworks all around Cinderella Castle, also known as perimeter fireworks.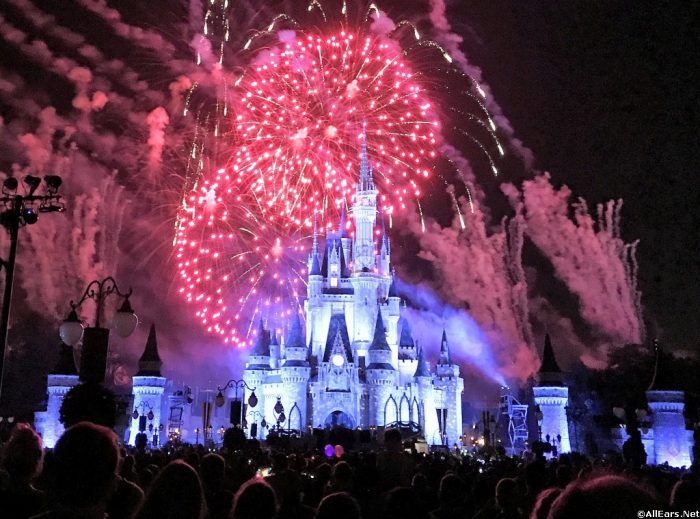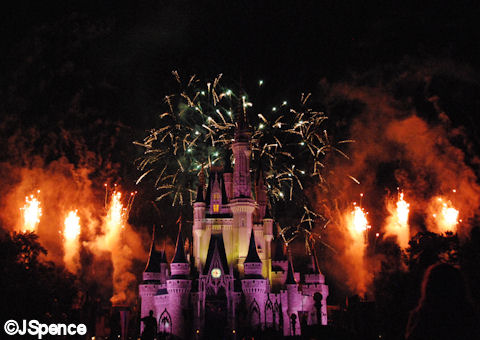 The shows themselves are fairly similar, so this category depends on whether you prefer holiday or Halloween music. I'm going to give holiday music the nod here, simply because I'm that crazy person who starts playing Jingle Bells in November.
Bonus Factors
Now that we've covered the primary aspects of each party, let's talk about the special bonus factors from each one. At Mickey's Not-So-Scary, you'll have an awesome atmosphere, especially at the Haunted Mansion attraction.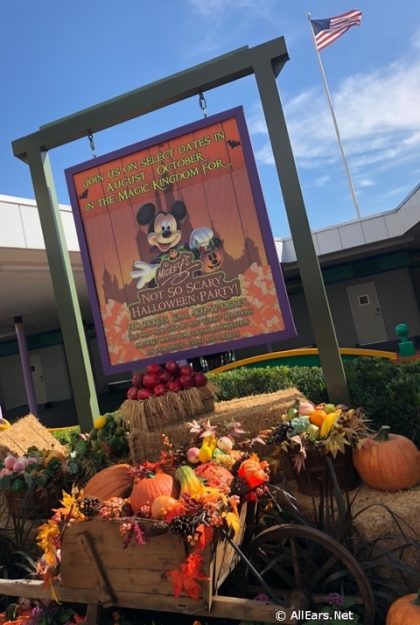 Cast Members really get into the Halloween spirit during these parties. At Mickey's Very Merry, you'll see snow falling on Main Street U.S.A. and you'll get to see Santa Claus. An added bonus for the Christmas parties is the typically milder, cooler weather.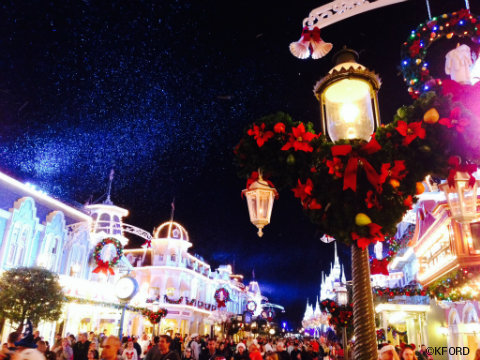 So, what's the verdict? Mickey's Not-So-Scary Halloween Party comes out on top in paid food and parades. Mickey's Very Merry Christmas Party wins free food, fireworks, and entertainment. I'm going to have to declare Mickey's Very Merry Christmas Party the winner of our seasonal party smackdown because I think it truly makes the Magic Kingdom an even more magical place.
Which seasonal party is your favorite? Let us know in the comments below!
And check our what other readers think in our Rate and Review section:
Be sure to follow @allearsnet on Facebook, Instagram and Twitter!
Check out our YouTube Channel for reviews, news, information and more!
Subscribe to the AllEars® newsletter so you don't miss any of the latest Disney news!