A Walt Disney World hotel has lots of perks, like transportation to and from the parks, spas, resort activities, pools, Extra Magic Hours, and more than a hint of Disney magic. If you are visiting the Disney theme parks, staying at a Disney resort is typically our suggested option.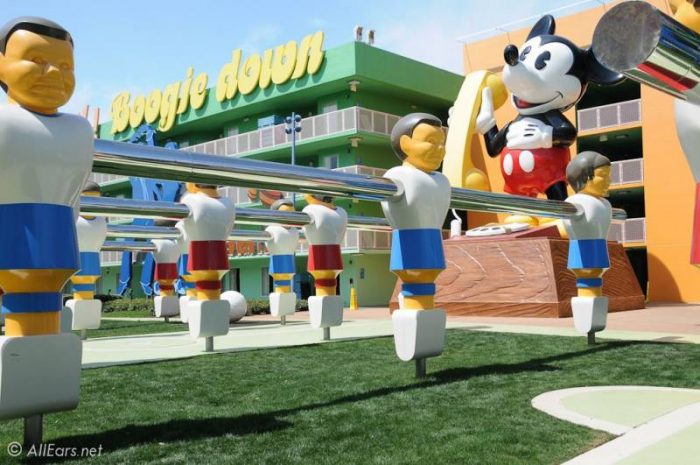 But what about those who are traveling for other reasons — maybe they're attending a conference or visiting one of the other theme parks in the area? Does staying at a Disney resort still make sense?
Well, the answer really depends on the person and situation (which we guess you could say about anything, right)? Still, let's take a look at the pros and cons of staying "on-property" even if you're not going to the theme parks.
Ability to Experience the Disney Magic Without Visiting the Parks
If you are a Disney fan who happens to be in the area, but won't have the opportunity to visit the parks during your stay, then why not? Staying at a Disney hotel, even if it's one of the less expensive ones, will allow you to feel a little bit of the Disney magic.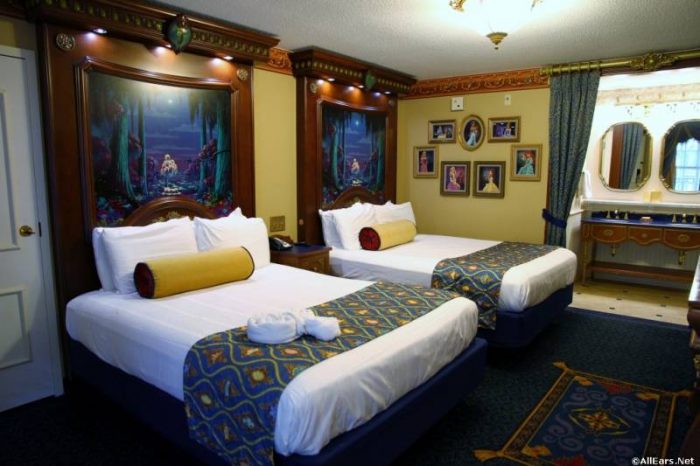 Disney rooms have incredible theming that can make you truly feel as if you have been transported to the world of Disney. And this is true not just at Walt Disney World, but at Disneyland and even Disney's Aulani in Hawaii and the international Disney parks. I'm particularly fond of the Regal Rooms at Walt Disney World's Port Orleans Riverside, as they are not too pricey, but they still make me feel as if I am a Disney princess, and think I would stay there even if I wasn't planning a park visit.
Character Meet and Greets Without a Park Ticket
If you are traveling to the area with kiddos and won't be visiting the parks, but still want your little ones to meet the Disney characters, then staying at a resort with a character dining location like the Polynesian or the Contemporary might still be a good option for you. Here, you can have a sit-down meal as characters walk around and greet you right at your table.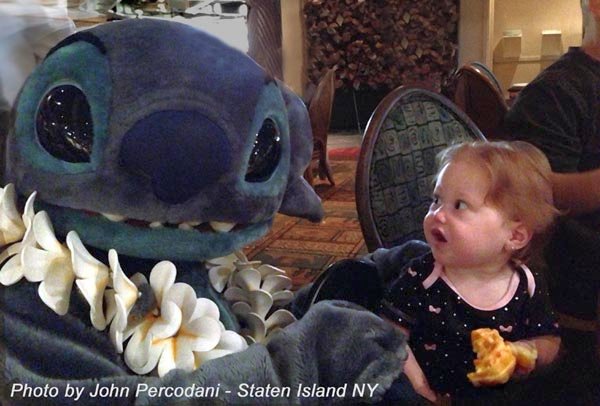 Keep in mind, also, that you can make a dining reservation at a resort even if you're not staying there.
Amazing Hotel Accommodations
Another reason that may make you want to book a Disney hotel stay, even if you aren't visiting the parks, would be for the amenities. Disney hotels, especially the deluxe options, have really nice pools, spas, gyms, and so much more.
These amenities are so nice that I personally would choose to stay at one simply because they make for fantastic "staycations." There's no need to even leave the resort because everything you need is right there!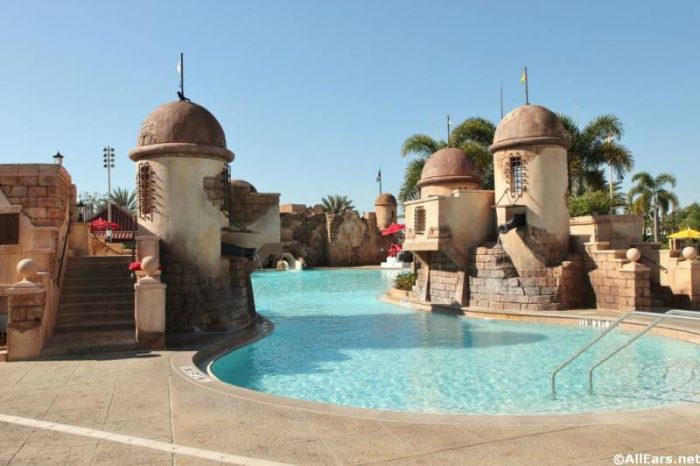 Why You Might Not Want to Stay at a Disney Resort
On the flipside of this, if you aren't a big Disney fan and you do not care about character meet and greets, theming, or Disney's accommodations, then we do not suggest staying at a Disney hotel.
There are plenty of incredible off-property hotels that are much cheaper than a Disney hotel. Many of these options also have very nice resort pools, spas, and gyms.
Another reason to not stay on property is the crowds. Depending on the time of year that you're visiting, the resorts can be full and noisy. If you're looking for a nice getaway, a Disney hotel really might not be right for you.
Another negative is having to travel off Disney property to get wherever you're going. Disney owns a lot of land and it can sometimes take 15 minutes just to drive out of Walt Disney World. If you aren't visiting the parks, this can really be a complete waste of your time.
Stuck in the Middle?
If you're in the Orlando area, a great in-between option that isn't a Disney resort, but is on Disney property is the Walt Disney World Swan and Dolphin. These sister hotels are close to the Disney magic and offer a number of the same benefits as Disney hotels. They have a gym, a number of pools and fine dining establishments, a spa and even offer periodic discounts and packages.
The Swan and Dolphin have a huge convention center, so there's a very real chance that your company book you here if you're traveling to Orlando for business or a conference.  Lucky you, if they do!
Read more about the Walt Disney World Dolphin here and about the Walt Disney World Swan here.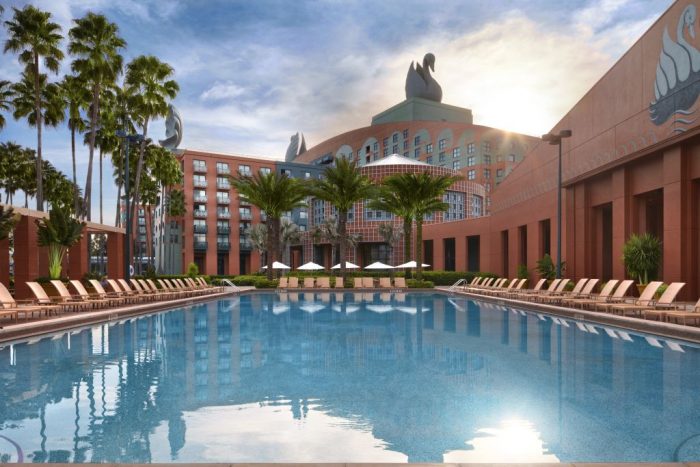 Do you have a favorite Disney resort? Would you consider staying there even if you weren't planning to visit the theme parks? Let us know in the comments below! 
Be sure to follow @allearsnet on Facebook, Instagram and Twitter!
Check out our YouTube Channel for reviews, news, information and more!
Subscribe to the AllEars® newsletter so you don't miss any of the latest Disney news!