A lot of people who have vacationed at the Walt Disney World Resort may tell you that staying at a Disney resort hotel is the only way to have the ultimate Disney vacation experience. And yes, we agree that staying at a Disney resort is nice… if you can afford it.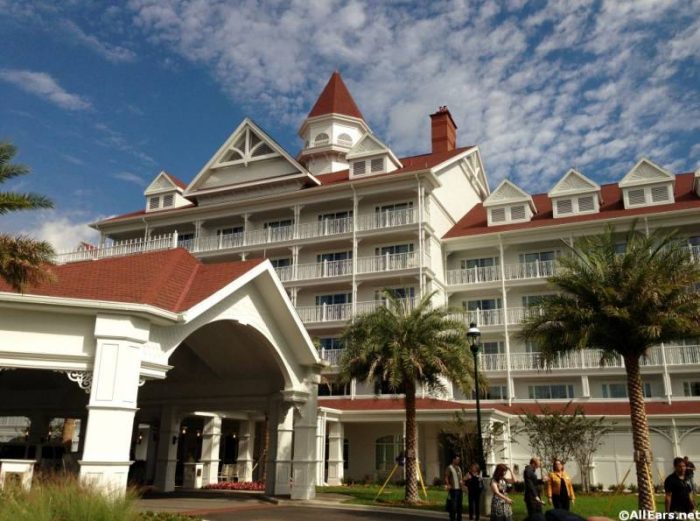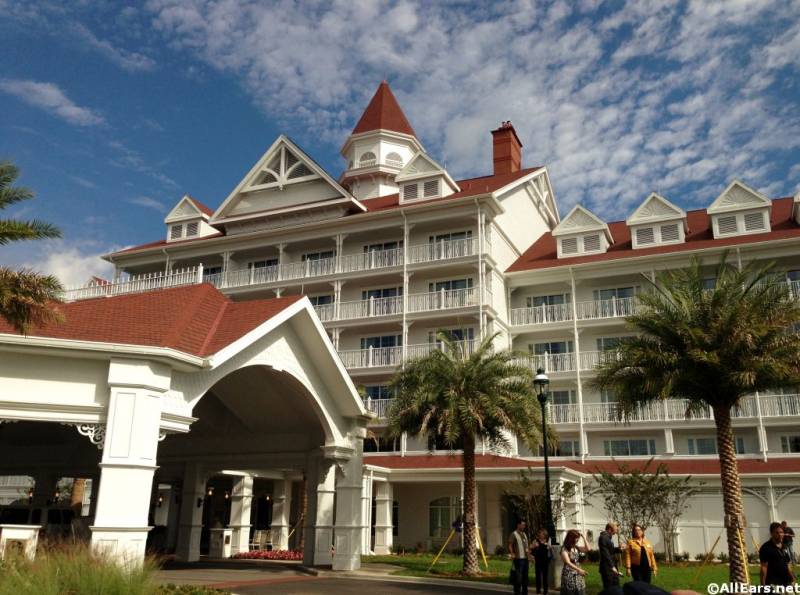 Disney hotels offer lots of amenities, include complimentary transportation to the theme parks, and they have wonderful pools, a variety of dining options,  and lots of other activities. Each one is themed a little differently and they are very well kept. You feel immersed in the Disney magic when you're staying "on property."
BUT… Disney resorts are not inexpensive. Especially if you're thinking of a stay at a higher-end resort, like the Grand Floridian. So will it really ruin your vacation if you don't stay at a Disney hotel?
What are the benefits of staying at a Disney Resort? 
I stay at Disney resorts for many reasons, starting with the free transportation both to and from the airport and to and from the parks.
Disney's Magical Express can whisk me from Orlando International Airport in cool, classy comfort — they can even handle my luggage so I don't have to lug it around, it just shows up at my hotel!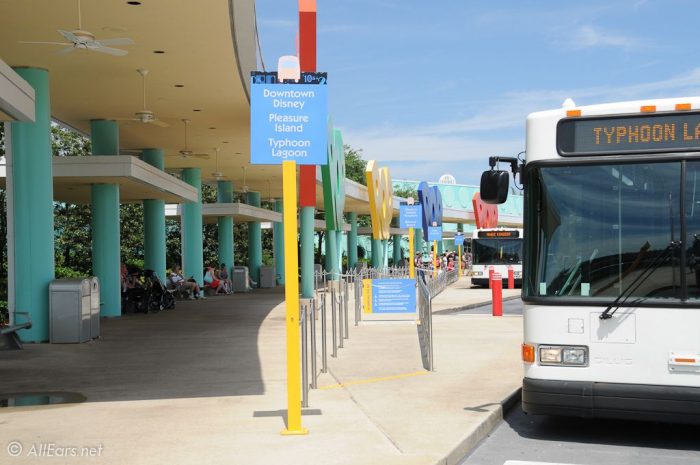 Once I'm settled in, I know that I can throw on my favorite Disney gear and hop on a bus to one of the parks in no time. Staying at a Disney resort hotel makes it fairly easy to get around. You cannot beat the location — they are on Disney property!
Also, Disney Resort guests have access to Extra Magic Hours! This means you can get into a theme park an hour before its official opening time, or stay an hour or two after it officially closes. Crowds are typically much smaller during Extra Magic Hours, which means that wait times are much shorter, which is always a plus!
Another benefit of staying at a Disney Resort is that you can book your FastPass+ experiences a full 60 days ahead of your stay. If your goal is to ride all the newest, most popular attractions at the parks, this advantage is extremely valuable. Those staying outside of Disney property can only arrange their FastPass+ experiences 30 days out.
Staying at a Disney resort also makes you eligible to purchase a Disney Dining Plan. These plans can help you budget your dining expenses and sometimes save you money. In fact, Disney occasionally offers "Free Dining" — that is, you can add a dining plan to your hotel reservation for free, which means even greater savings. If you're staying at a non-Disney hotel, you can't do the Dining Plan add-on.
Arguably the biggest reason to stay at a Disney resort is that it provides you with the TOTAL Disney experience. What I mean is, you never leave the magic from the moment you arrive until the moment you leave. You experience that amazing Disney service and attention to detail even after you walk out of the theme parks. From the shapes of the pools, the food that is served, to the room decor,  everything screams Disney — and I mean that in a good way! For a true Disney fan, this just adds to the experience.
Each resort has its own fun Disney theme or twist. The Art of Animation features underwater Disney music in its main pool. Disney's Beach Club  and Yacht Club share the amazing mini-water park Stormalong Bay, as well as an old-time soda shop, Beaches & Cream. Wilderness Lodge re-creates the feeling of the Pacific Northwest and has an actual geyser. Animal Kingdom Lodge features room views with live animals on its savannas. Need I go on?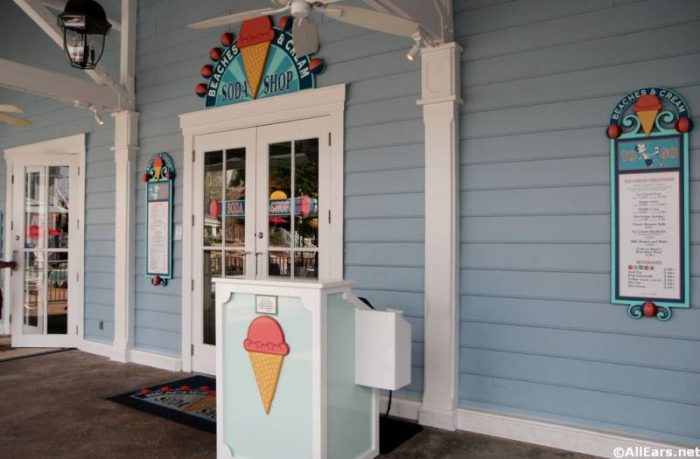 What are the benefits of NOT staying at a Disney Resort? 
Truth be told, I have been to Disney quite a few times without staying at a Disney resort hotel. The main reason? There are SO many options very close to Disney property for nearly half the price. In addition, a lot of the off-property hotels offer larger rooms and special deals, like discounted rates or "Kids eat/stay free"! And who doesn't like FREE?
Many of these accommodations have their own shuttles to the theme parks and they have a wide range of amenities, including pools, spas and dining options, as well. And guests of some of these hotels even enjoy many of the same advantages as those at Disney resorts. That's right — the seven Disney Springs Resort Area hotels on Hotel Plaza Blvd. offer their guests 60-day-in-advance FastPass+ and access to Extra Magic Hours, all at a fraction of what you'll pay at a Disney resort.
If you're traveling with a group of people, another option to consider is renting a house in the Orlando area or staying with an Airbnb. For one thing, it can be difficult to find a Disney resort with enough adjacent or connecting rooms for your party. At a vacation home, you can have more space, a full kitchen, more bathrooms, access to a private pool, all at a more affordable cost.
If you are on a tight budget, or are not planning on spending all of your time at the parks, then staying off-property could be the best choice for you.
If you want to escape the busy-ness of Disney or to need time away from that Disney feeling altogether, then I would also suggest staying off-property. The hotels off-property are often not as crowded and you won't have to wait in line outside of your resort to get onto a bus to go to the parks! You can just hop in your car, or an Uber, and go!
As you can see, while staying at a Disney resort might make your vacation more magical in some ways, it could also break it — or at least break your budget. Staying off-site might just be the difference between being able to afford the trip and not going at all, so don't be discouraged from looking into those non-Disney accommodations!
Do you stay on or off Disney property when visiting Disney World? What is your favorite Disney Resort? Let us know in the comments below!

Remember! When you're in Disney tag us @allearsnet in your photos!
Subscribe to the AllEars® newsletter so you don't miss any of the latest Disney news!