When it comes to eating at Walt Disney World, there is an overwhelming number of choices. There are literally hundreds of restaurants — how do you choose?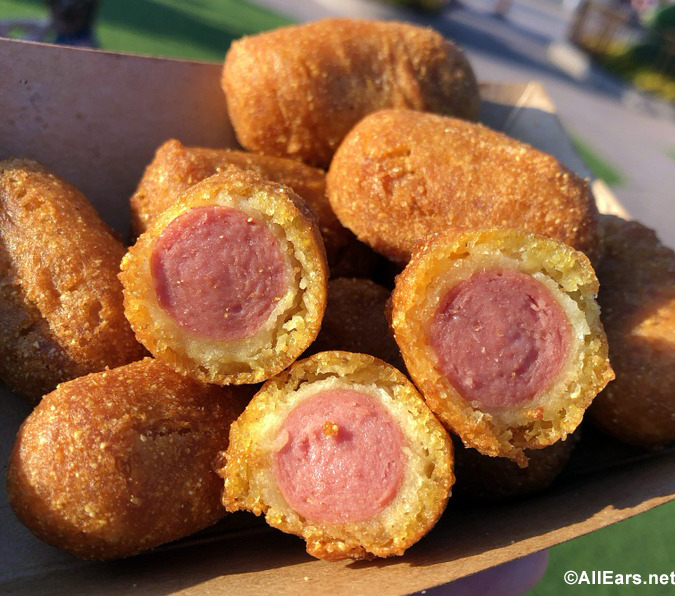 We've ranked AllEars' choices for the top spots in Magic Kingdom, Animal Kingdom, Hollywood Studios, and Epcot  — but what about our readers' choices?
We checked out AllEars Walt Disney World Dining Reader Reviews to get the answer. Looking at all of the Quick Service restaurants with at least five reviews, we found a top ten based on their average rating — rated by YOU!!
And here they are: the 10 Best Disney World Quick Service Restaurants According to Our Readers.
Located in the Morocco pavilion in Epcot's World Showcase, this quick spot is known for its unique offerings such as Shawarma Platters.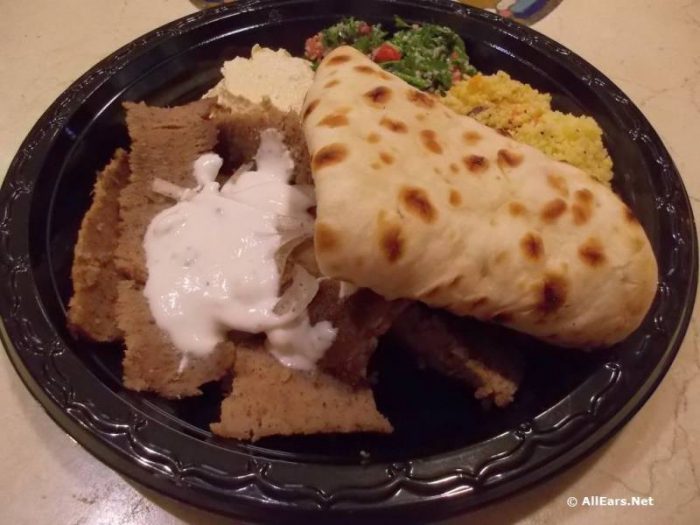 Our readers say:
"Here you can find a refreshing, not too heavy, but spice delicious meal."
"We love the Tangerine Cafe!! We have been eating here since our first trip in 1999 and have never had a bad experience yet."
"I loved this place! I got the Chicken and Lamb Shawarma platter. I never knew I liked tabbouleh until then! Everything was delicious!"
The Polite Pig is a fabulous quick service BBQ spot — in fact, you might not believe it's quick service!
Our readers say:
"The portions are huge. The food was tasty. We felt it was a great use of a quick service dining credit. It felt more upscale than most quick service places."
"You can't go wrong here if you like BBQ favorites and a lot of food!"
"You need to know – my husband is a pulled pork connoisseur and he deemed it the best he's EVER HAD. Seriously!"
Head on over to Disney's Grand Floridian for this next spot! You can enjoy simple but tasty items such as sandwiches, salads, and creative pastries.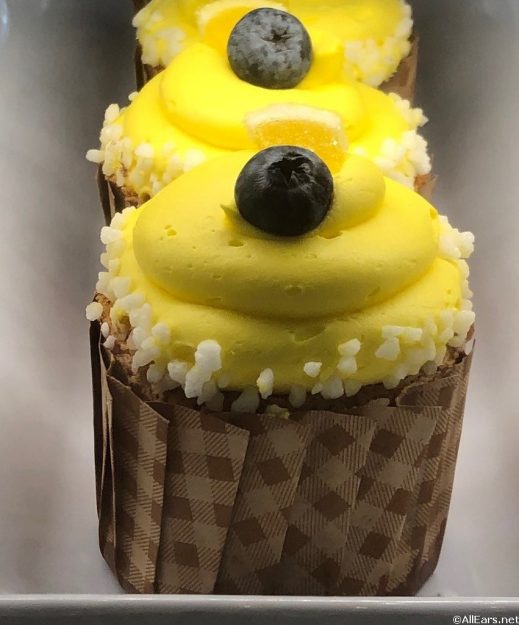 Our readers say:
"The best part about this little gem is the view of Cinderella's castle from your table. You don't have to pay the big bucks to have a nice, relaxing view."
"This was so good we ate hear three times in two weeks despite staying over at Caribbean Beach Resort and not at the Grand Floridian."
"We were both blown away by the quality of food for a QS location. Easily the best QS we have experienced."
If you are craving a fast pie, Blaze is the spot for you! Select from signature combinations, or top your pie however you want. This is a great spot for the whole family, because everyone can make their perfect pizza.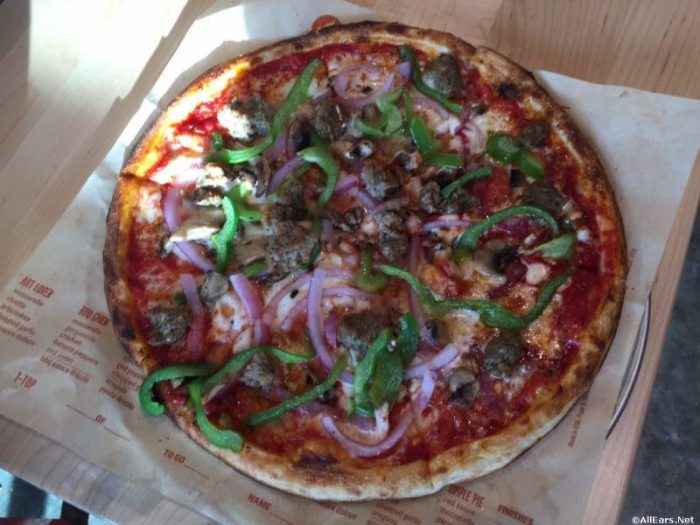 Our readers say:
"Blaze is customizable pizza so the kids can get their plain pie and mom and dad can get fancier with toppings. Everyone is happy."
"We LOVE Blaze. It is a good value and tastes great and is pretty clean with no artificial colors etc…If you like pizza it is a good choice."
"Lots of choices. I didn't feel rushed through the line and it was done really fast. The pizza was really good."
Columbia Harbour House is the only Magic Kingdom joint to make this list, and we totally agree! We love the variety of the menu, indoor seating, and subtle Colonial theming.
Our readers say:
"This eatery has something for everyone-a good place for a family or group."
"Best qs in the MK …. lots of seating upstairs, lots of food choices, always a nice mid day break!"
"We start our trip with lunch at the Columbia Harbour House religiously every year. From great seafood and chicken to the amazing tuna sandwich, it has something for everyone."
When you need a quick pick me up in the middle of a wild day, head on over to Flame Tree for BBQ chicken, ribs, sandwiches, loaded mac, and more!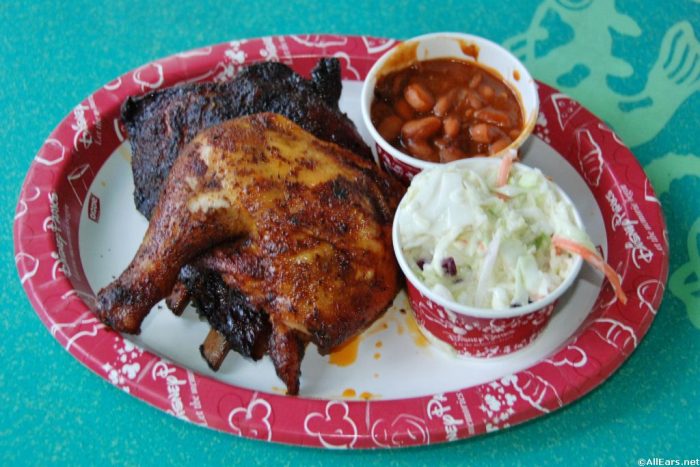 Our readers say:
"Our favorite Disney quick service restaurant by far! The food is really good and we love all the outdoor seating locations. Especially down by the water."
"Food is good value for dining plan. My husband enjoys the ribs, but they also have good healthier options. This is our go-to for quick service when at Animal Kingdom."
"Good counter service option (if you like meat), and great use of a snack credit for the Pulled Pork Cheese Fries. Use mobile ordering to avoid the long lines."
Nestled into a stunning resort is this sleeper hit! It offers a little of this and a little of that — flatbreads, salads, sandwiches. But it's high quality and unique enough to get two thumbs up! Plus you can usually find a tasty sweet treat or two.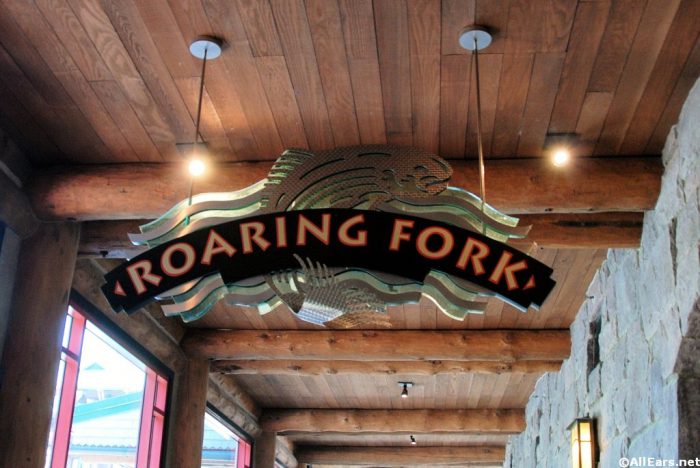 Our readers say:
"Honestly the best counter service breakfast you can get at a resort or park."
"Roaring Fork is a TINY restaurant that serves up GREAT food. We had lunch and dinner (same menu) and our family of 4 never had a bad bite."
"We ordered and got our food quickly, and there was plenty of seating inside and out. Lots of good quick service options here."
There are TONS of great new spots at Disney Springs to grab a bite, but sometimes the classics still hold strong. Wolfgang Puck Express has a huge menu so everyone in the family should be able to find something!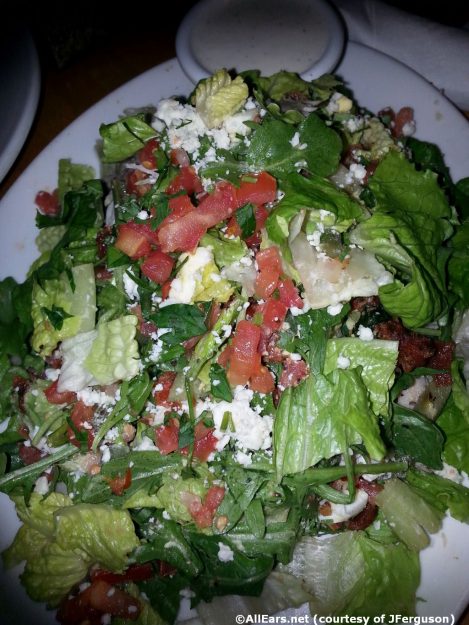 Our readers say:
"Still one of our must do quick services. We were there again in March (2019) and even tho my husband can be a picky eater this is probably his favorite."
"Best counter service meal in Disney. Have never had a bad meal here and the wait staff is excellent and friendly. Don't pass this one by."
"Food is fresh and hot, service is excellent and they even serve my favorite tropical iced tea! We will return, as usual!"
Kringla may not have a big menu, but it does have incredible cookies and tasty sandwiches. This may not make our personal top 10 across property list, but hey, it made yours! And we're not mad.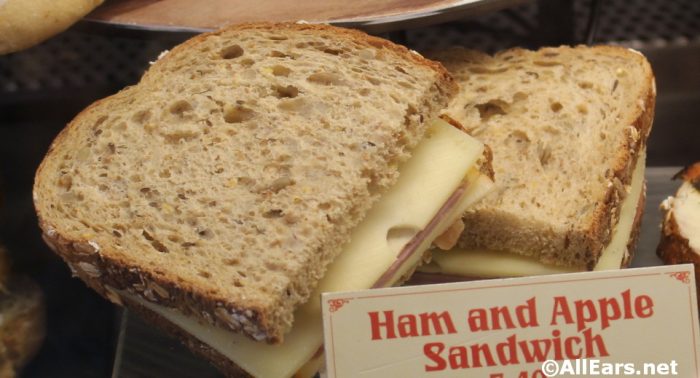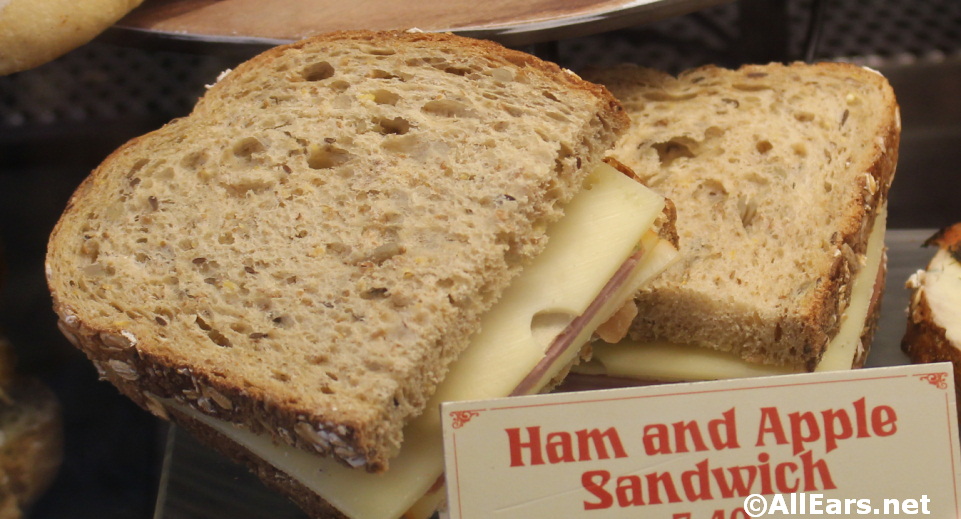 Our readers say:
"We got the School Bread & I also tried the chocolate mousse viking cake. The Aass beer was also very good. I highly recommend making a visit here!"
"One of my favorite quick service sandwich. The ham and apple sandwich is always one of my go-to's in Epcot."
"The school bread , troll horn and pretzel are great. The cast members are always very nice year after year."
And here we are, the NUMBER ONE QUICK SERVICE RESTAURANT according to you! Satu'li s a fabulous spot with food far beyond a typical quick service meal. It totally fits the Pandora theme…plus it has real plates and silverware!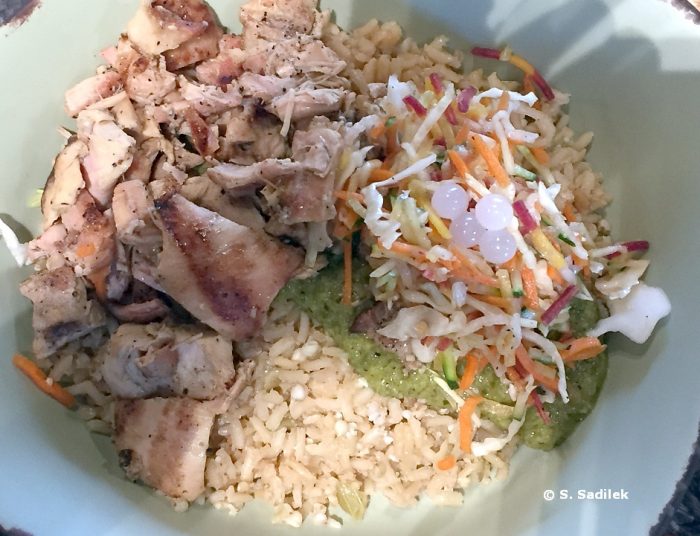 Our readers say:
"This is by far my favorite QS place on property! I love mixing and matching the bowls – and even being gluten-free I can do almost all (a few exceptions). Plus it is on Pandora which is the most beautiful land!!"
"we really enjoyed this place for a quick lunch or dinner- the various bowls and choices were light and satisfying, yet not too expensive,and nice and quick!"
"This is hands down the best quick service dining in all of Disney World."
What do you think, have AllEars readers nailed their rankings? Let us know in the comments, and leave some reviews of your own!