Travel Options Between Walt Disney World and Orlando International Airport
Arriving by plane at Orlando International Airport (MCO) for your Walt Disney World vacation is an iconic experience. From the short "monorail" (okay, the airport calls it a shuttle) ride from the gate to ticketing, baggage, and transportation to the endless miles of teal carpet, there's nothing quite like landing at MCO.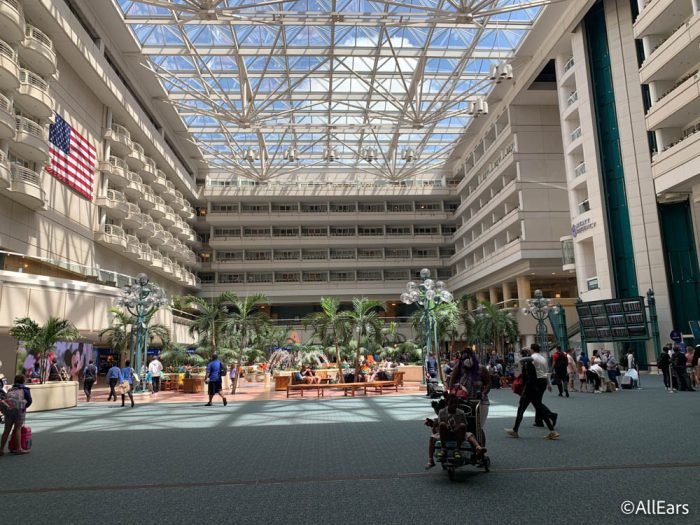 But while MCO is a relatively convenient transportation hub, it's still a bit of a ride before you are truly inside the Walt Disney World bubble. For years, the roughly 19 mile trip between MCO and WDW was simplified for Disney Resort guests; Disney's Magical Express buses carried excited passengers from MCO directly to their Disney Resort hotels — for free.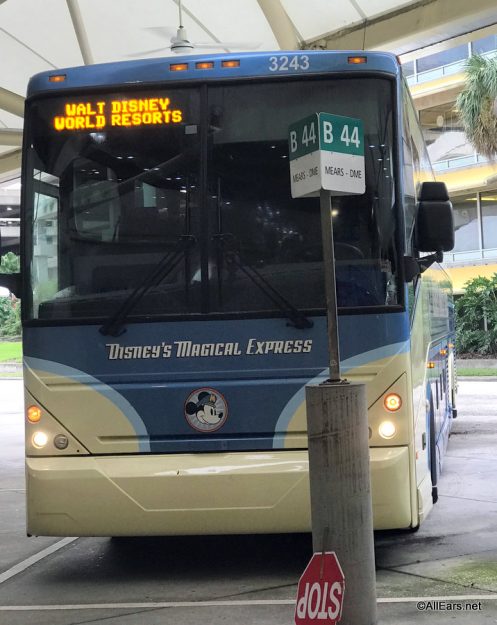 Included in the transport was luggage handling (picking it up from the baggage carousel and getting it to your Resort room like magic!) and in-coach entertainment in the form of a charming video full of scenes from the World itself. You knew you arrived when you passed under the colorful Walt Disney World arch!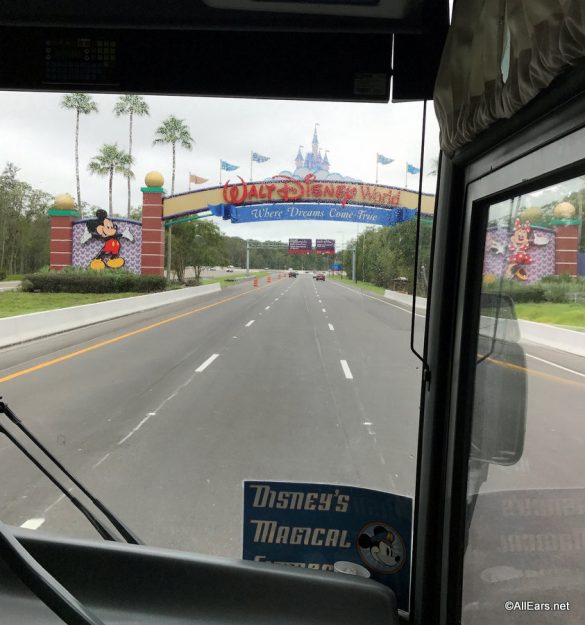 But as of January 1, 2022, the Magical Express closed. Guests now have to make their travel arrangements to get from the airport to their hotel.
We're going to share
several common options for traveling between Orlando International Airport and Walt Disney World

. You'll want to explore these options to see what pricing and options work best for you and your crew.
Mears Connect: Driven by Sunshine
Mears has been a mainstay at MCO for decades, and unbeknownst to many Magical Express users, Mears actually operated that service for the duration of its existence. Mears Connect merged with Sunshine Flyer and is now the only 24-hour shuttle service for arrivals and departures at all terminals of MCO. It offers two options: Standard and Express.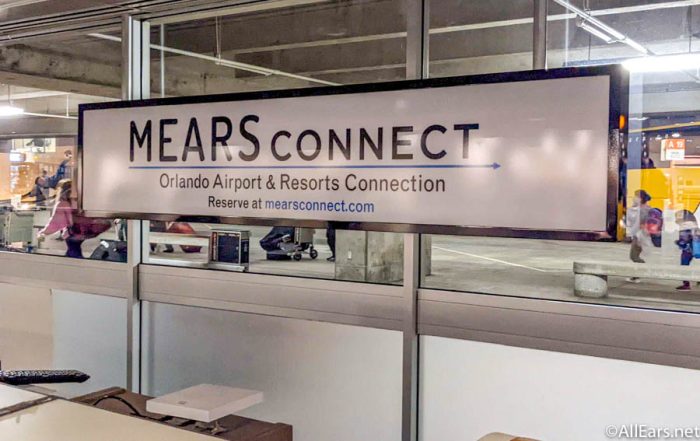 Essentially, Standard service is on a motorcoach-style bus, just like Magical Express. Guests may have a short wait before departing, and they may have to wait through several Resort drop-offs depending on the other passengers' needs and the bus route.
Express (or Premium) service promises a shorter wait to depart and direct service to your Resort. The time savings is offset by a steeper price tag.
Visit the Mears Connect site here.
Mears — Other Options
In addition to Mears Connect — which was specifically designed as a pseudo-replacement for Magical Express — Mears offers a full range of transportation options including:
Luxury transportation (via SUV, sedans, vans, etc.)
Taxis (vans, sedans)
Shuttle (vans)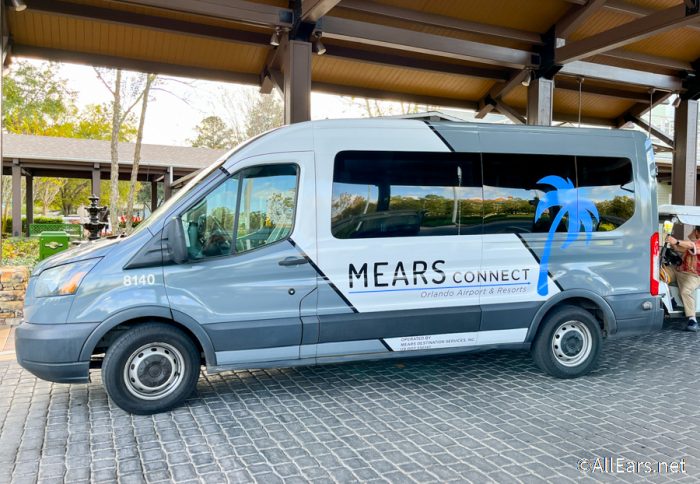 Prices and services vary, so you'll want to look into all the options before deciding if this is the service for you. Visit Mears Transportation here.
Limo/Town Car Service
Of course, Mears and The Sunshine Flyer aren't the only transportation options in town. In fact, AllEars partners with Happy Limousine, which offers a range of limousines, vans (including party vans!), town cars, and luxury sedan options. Need a superstretch for your group? Happy limo's got you covered.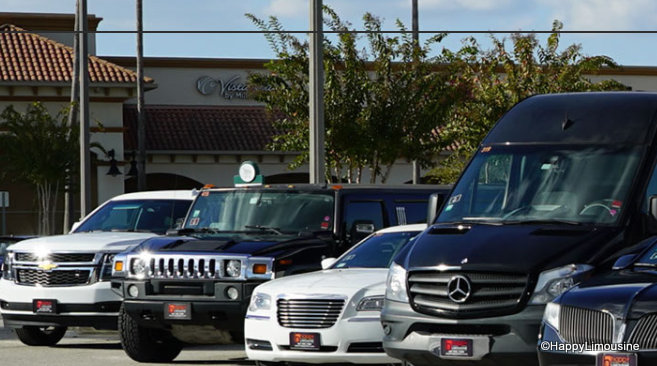 We've got specifics on our Happy Limo page here.
Car Rentals
If you prefer to pilot your own vehicle between the airport and Walt Disney World, MCO has no shortage of rental car options to make that happen. In fact, there are dozens of On Airport and Off Airport options. (Off Airport options typically offer a shuttle to the lot.)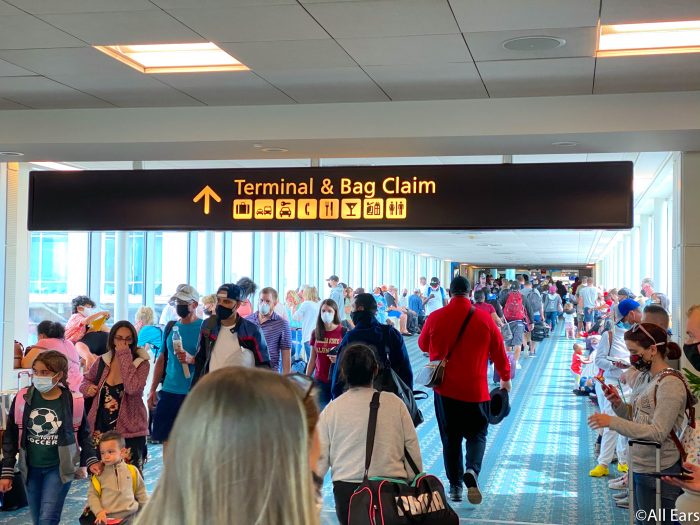 You'll want to check out the rental car options available to you at MCO. Research online, and look for details like whether they offer a rewards program or the opportunity to skip the rental car desk and head right to the parking garage to select a vehicle.
Deciding whether or not to rent a vehicle can be tough. There are several variables to keep in mind, including:
Cost to gas up (or not to gas up) upon return to MCO
Cost to travel on Florida's toll roads between MCO and WDW
Parking fees at your Disney Resort hotel
Potential traffic woes like busy highways, challenging directions, and weather
We explore the pros and cons of rental cars here.
See all of MCO's rental car options here.
Rideshare
Rideshare services have become popular with Disney World guests over the past several years. These (and taxis) are the most direct way to travel if you do not want to rent a car. Rideshare services — Uber and Lyft are both relatively easy to access on Property — can vary significantly in terms of cost. Variables like the number of passengers and the need for car seats can make a big difference when it comes to travel between MCO and WDW.

Rideshare users can expect to pay anywhere from $30 to $50 (or more, if they have special requests) to travel between MCO and their Disney Resorts.
Check out Uber pricing and options here.
Check out Lyft pricing and options here.
Minnie Vans — Coming Back Soon!
Disney introduced its own rideshare option in 2017 called Minnie Vans. The Minnie Van service partners with Lyft, so guests can summon a polka-dotted rideshare right in the Lyft app. Minnie Vans have some benefits over traditional rideshares. They're cute (c'mon — they have Minnie's iconic polka dots!), they can carry up to six passengers (more than the basic rideshares for Uber and Lyft), they offer car seats for no additional charge, and they're operated by Disney Cast Members.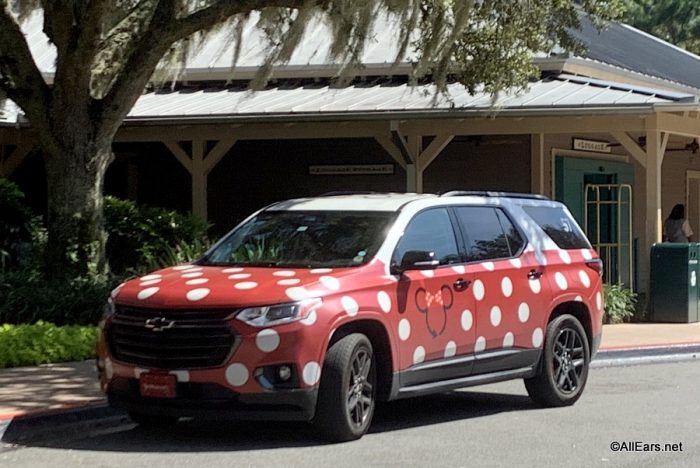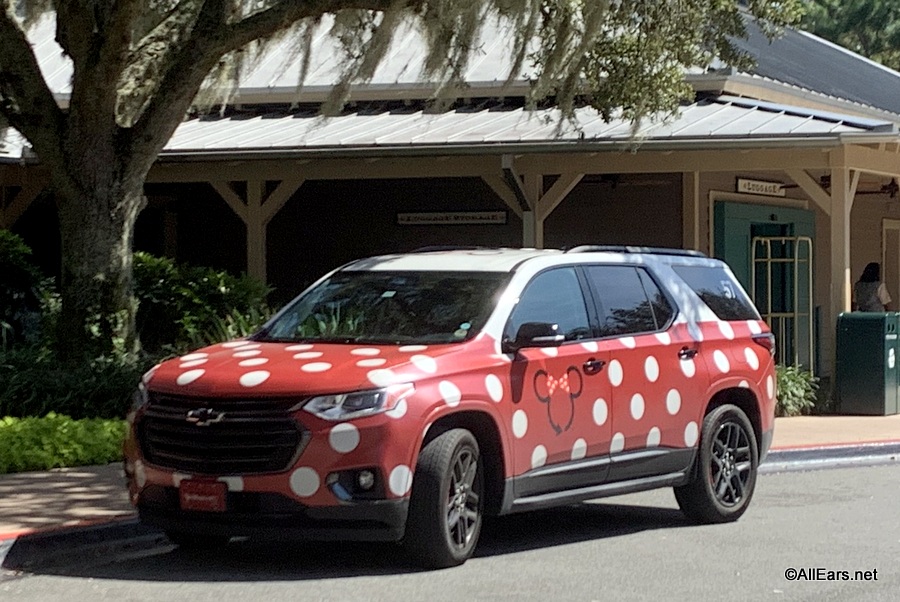 Minnie Van service resumed in Summer 2022 after the 2020 park closure, and Disney has not confirmed whether or not the airport transportation service will return. We'll update this space when they do.
In the meantime, check out our Minnie Van page to learn more about the service.
Taxis
Yes, good old-fashioned taxis remain a ground transportation option for those traveling between MCO and Walt Disney World. Orlando International Airport offers taxi stands on both the A and B sides of the terminal, with five companies listed on the official MCO site.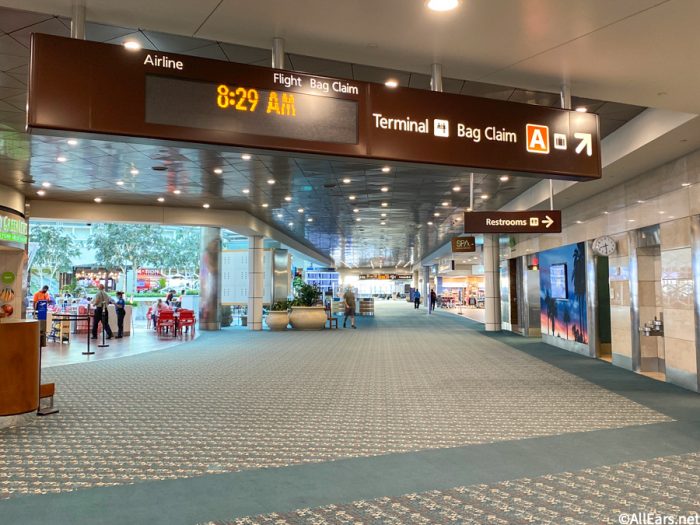 The cost of a taxi is determined by a taxi meter (per the City of Orlando's vehicle-for-hire ordinance), and typically a one-way ride costs between $25 and $50 depending on where you need to go on Property.
Learn more about taxi services at MCO here.
Brightline Train
Finally, in the future, passengers arriving at MCO who wish to travel to Walt Disney World may have the option of purchasing a ticket on a brand new Brightline Train that is developing a route across the Sunshine State.
Brightline has begun work on this extensive project, but from reports it appears there are still lots of details to iron out. The complications of extending the track through the densely populated Orlando area have led to some challenges and adjusting their plans and approach.  Learn more about this project here.
Orlando International Airport provides an overview of Ground Transportation options here. 
For information about transportation options onsite at Disney World, check out our Transportation page!