Let's just be honest here, Disney World hasn't really had the typical "slow" season this year.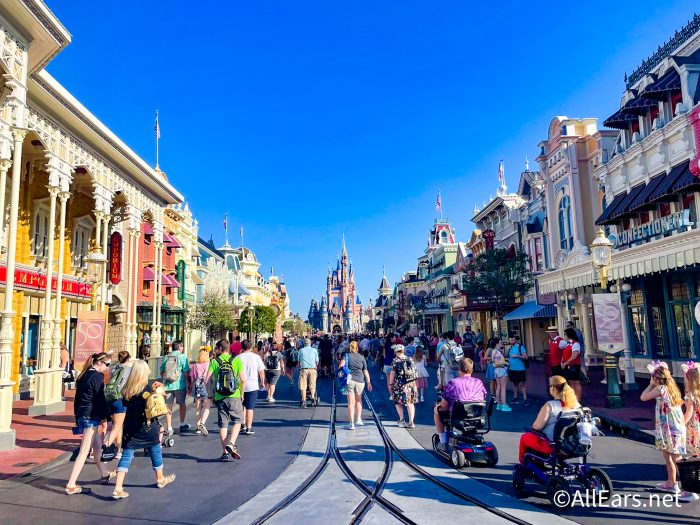 Throughout January and February, we saw WAY more guests in the parks than what we're used to, and now we're in the midst of Spring Break season, which means that crowds are amping up even more. So what's Disney World like during some of the busiest travel weeks of the year? Well, we've got the photos to show you!
Week of March 13th
We're kicking this post off mid-March, and we'll continue to update throughout this month and into April, during the most common weeks of Spring Break season. This week, we've definitely noticed that the crowds have ARRIVED in the parks…it's packed!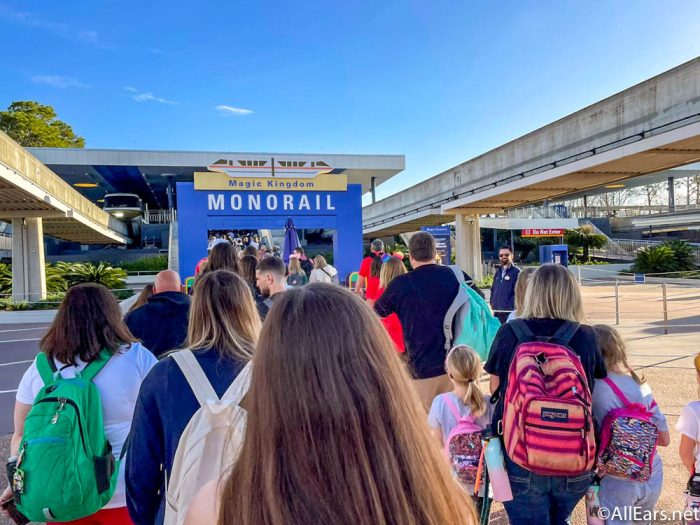 So far, we've already seen long lines for transportation in the mornings, as well as heavy crowding at park opening times. You may have to wait a minute before you can get in a park, so add some cushion time to your schedule.
And even the areas that accommodate a LOT of people were busy in the middle of the day. Take a look at Main Street, U.S.A.!
The other parks weren't much better than Magic Kingdom. We're used to seeing heavy crowds in Toy Story Land at Disney's Hollywood Studios, but it's even more full this week than usual.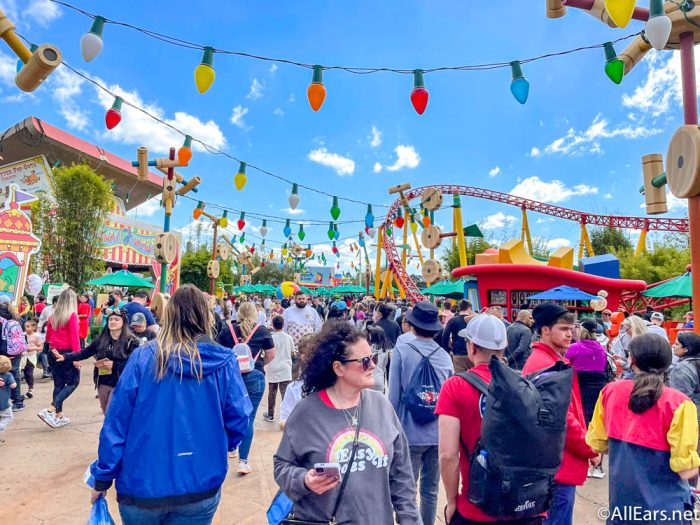 Later into the week, we found more crowds! Over in the EPCOT World Showcase, a big group of people seemed to accumulate in the Mexico pavilion.
Unfortunately, Disney's Animal Kingdom was equally as busy. It can be pretty difficult to escape the crowds when the park is at full capacity, so be prepared to face some big groups of people.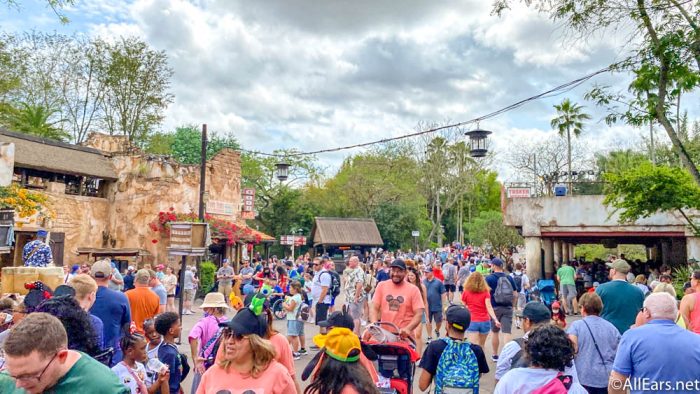 On Tuesday, March 15th, Slinky Dog Dash reached a whopping 135-minute wait. In fact, for most of the day, the majority of the major attractions in Disney's Hollywood Studios had over an hour-long standby line.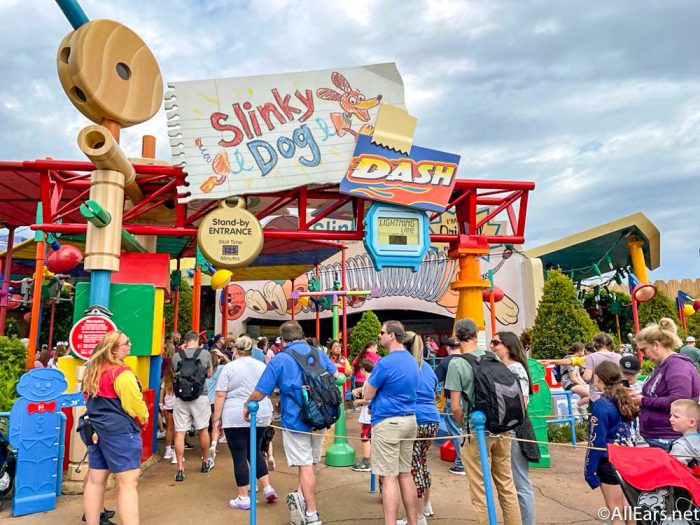 So what's our advice? Well, first of all, just understand that the parks will be crowded during your visit and take extra measures to prepare. Allow yourself more time for travel, waiting in lines, and just getting around the park in general. (Large crowds of people tend to walk SLOWLY.)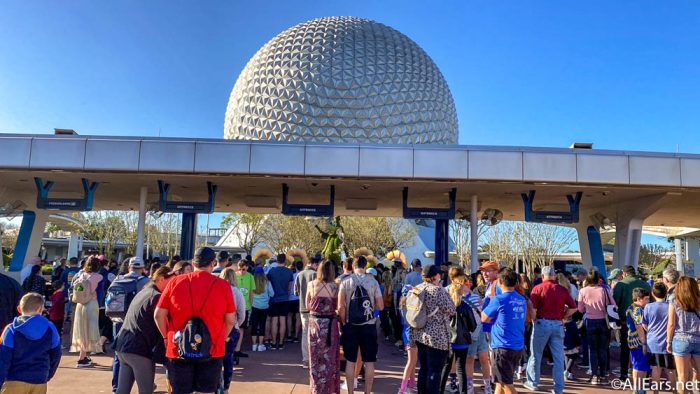 Remember to be patient — especially with the Disney Cast Members! They can't control the crowd levels or the wait times, and they're likely overwhelmed with all the people as well. Just keep in mind that even though the parks are crowded, it doesn't mean that your vacation will be ruined…you can still have a great time!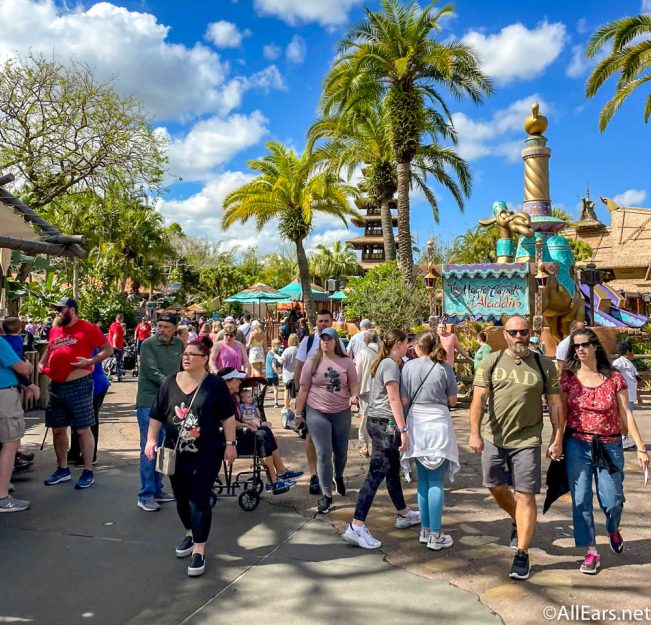 We'll continue to keep you updated on the crowd situation throughout the next few weeks, so stay tuned to AllEars! We've got you covered with the latest!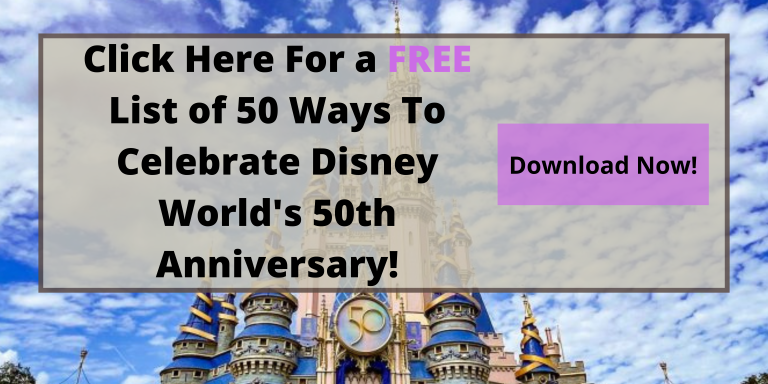 What's the busiest you've ever seen a Disney World park? Tell us in the comments!