Toy Story Land Disney's Hollywood Studios
Shrink down to the size of a toy to enter the world of Toy Story at Disney's Hollywood Studios!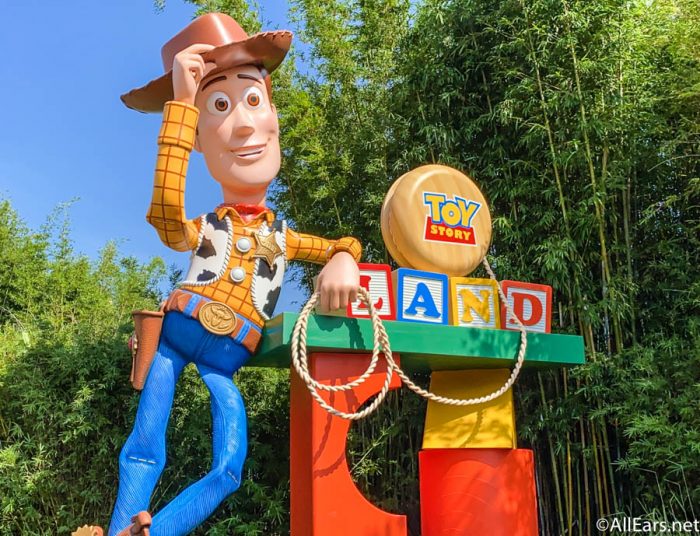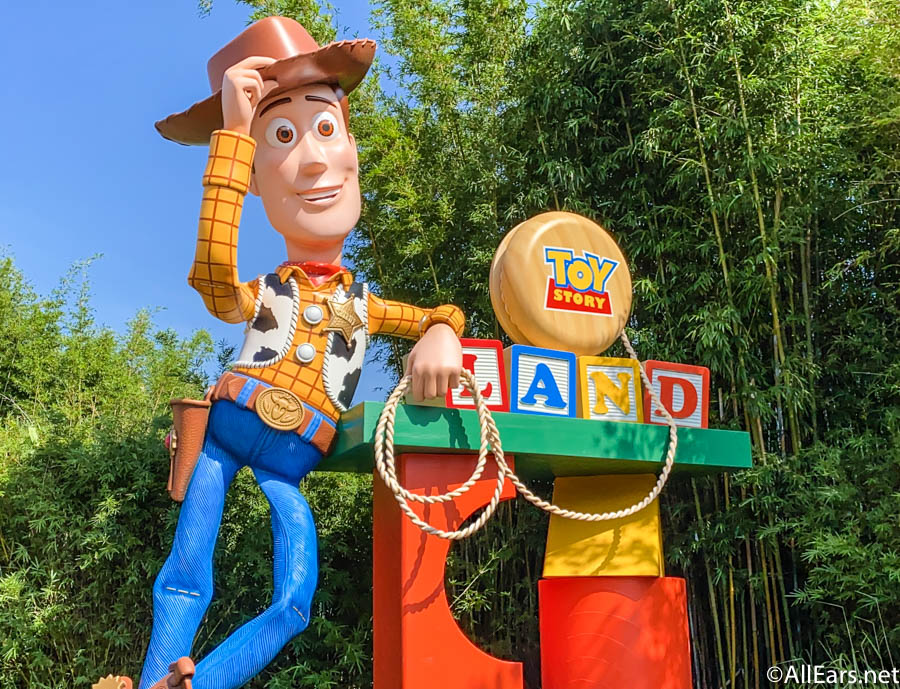 INTRODUCTION
At the 2015 D23 EXPO, Walt Disney Parks and Resorts then-Chairman Bob Chapek unveiled plans for Toy Story Land. This 11-acre land was to be built in Disney's Hollywood Studios at Walt Disney World and would allow guests to shrink to the size of a toy to experience new attractions and larger-than-life icons from the popular Toy Story franchise.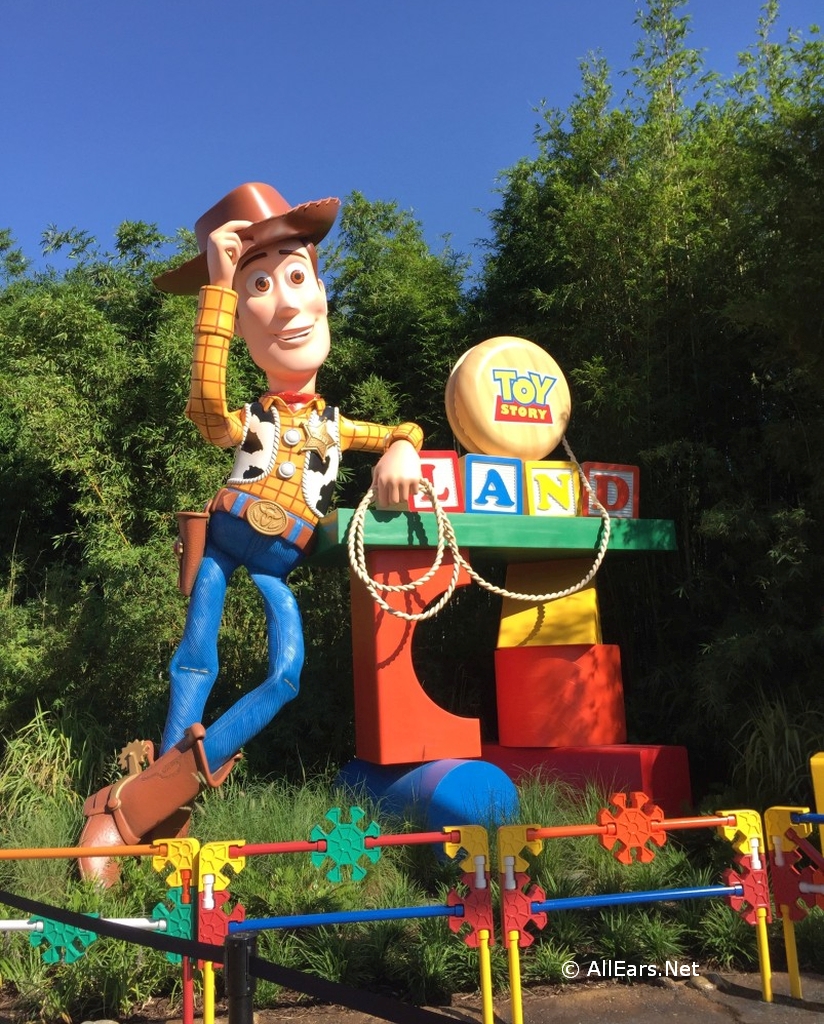 Toy Story Land opened on June 30, 2018, as the newest expansion at Walt Disney World. (This distinction was passed to Star Wars: Galaxy's Edge just over a year later.) The land opened with two brand new attractions, a re-routed fan favorite attraction, a new Quick Service restaurant, and loads of colorful theming.
ATTRACTIONS
Toy Story Land allows guests to play with some of their favorite toys at two new attractions unique to Walt Disney World, plus one expanded favorite:
Guests board Slinky Dog's back for a thrilling toy-filled coaster adventure that's ideal for the entire family.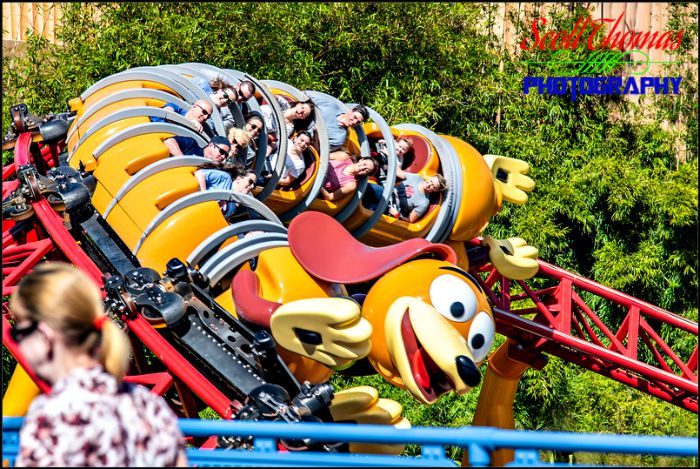 The famous little green aliens from the movie take guests around for a spin in their very own flying saucers — but beware The Claw!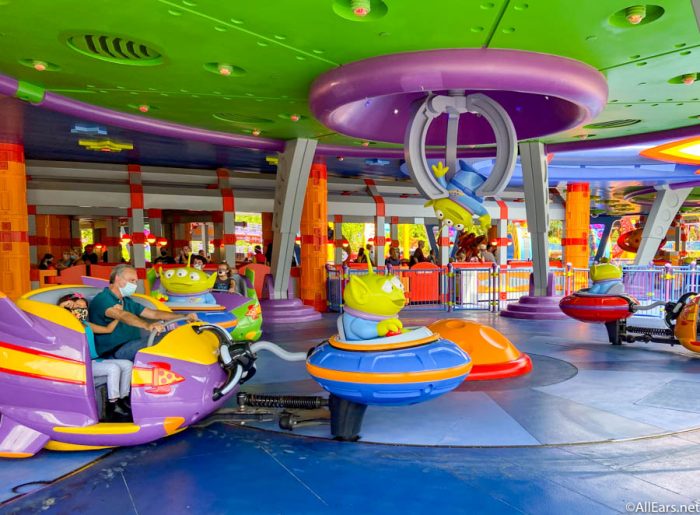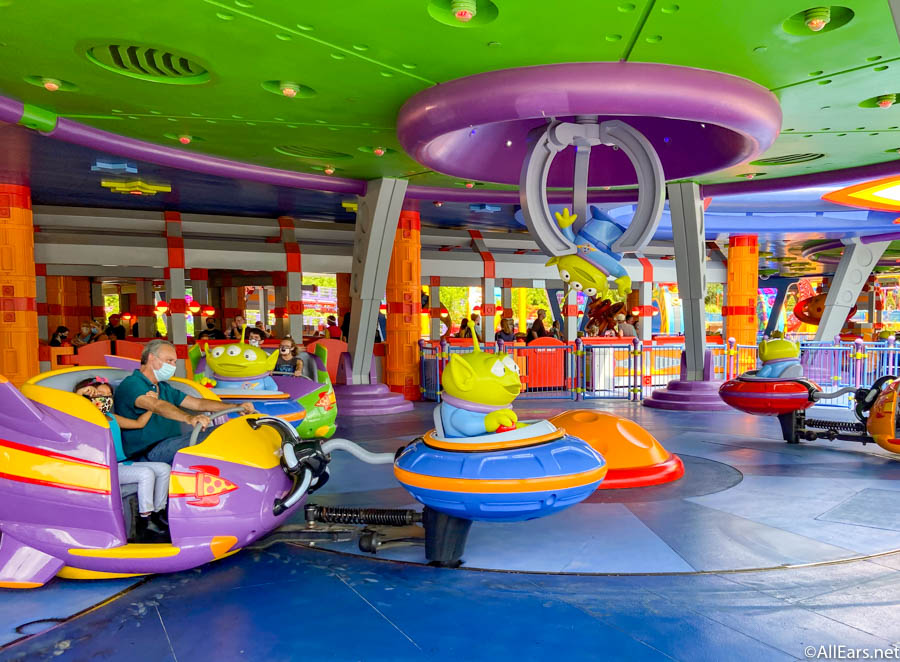 This perennial guest-favorite attraction, which allows guests to take aim at 3D objects in the Toy Story Midway Games Play Set, has been expanded with more midway track that takes you into the world under Andy's bed where he's built a carnival-style midway. The opening of Toy Story Land also saw a slight re-organization of the queue with a new entrance in the land.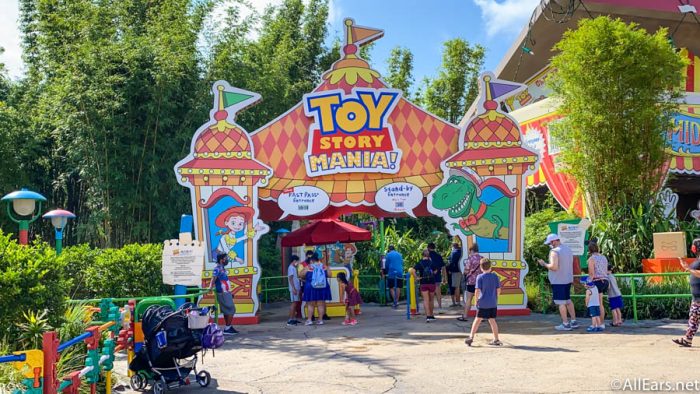 TOURING TIPS
The attractions in Toy Story Land are all FastPass+ attractions. Because they are so new, queues can get quite long.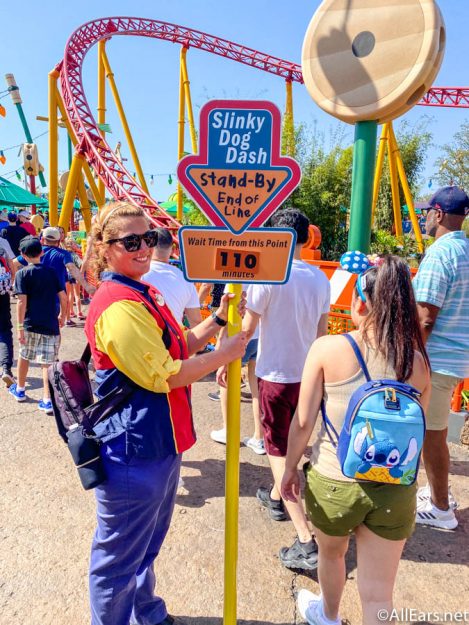 Disney's Hollywood Studios uses tiered FastPass+. Slinky Dog Dash is a Tier One, of which guests can only select one pre-made FastPass+ selection. (The other Tier One FastPass+ in the Park are Mickey & Minnie's Runaway Railway and Millennium Falcon: Smugglers Run).
We strongly recommend scheduling FastPass+ for Slinky Dog Dash if it's a must-do for your family. You may want to make a Tier Two FastPass+ reservation for Alien Swirling Saucers and/or Toy Story Mania as well.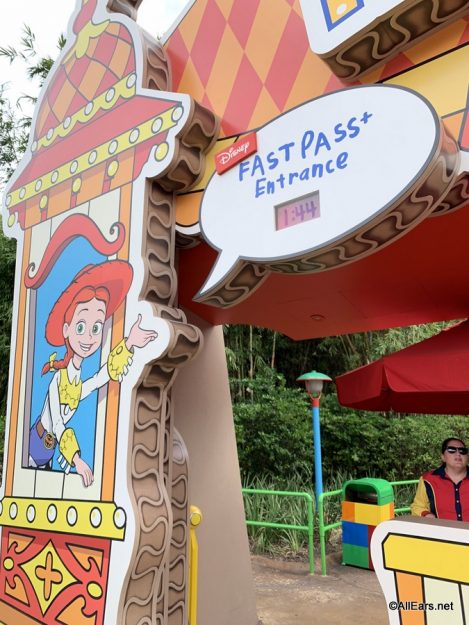 Note: There is very little shade or air-conditioning in Toy Story Land. For a quick cool-down, you can visit the restrooms, which are air-conditioned, opposite the entrance to Alien Swirling Saucers.
DINING
Toy Story Land has a themed Quick Service restaurant called Woody's Lunch Box. This location is a walk-up counter with limited proximal seating. The theming is a ton of fun. It's Andy's lunch box, propped open by his thermos and packed with snacks like animal crackers, celery sticks, and (Disney partner) Babybel cheese wheels!
Woody's Lunch Box features quick and simple menu items like sandwiches, tater tots creations, floats, and the popular Lunch Box Tarts.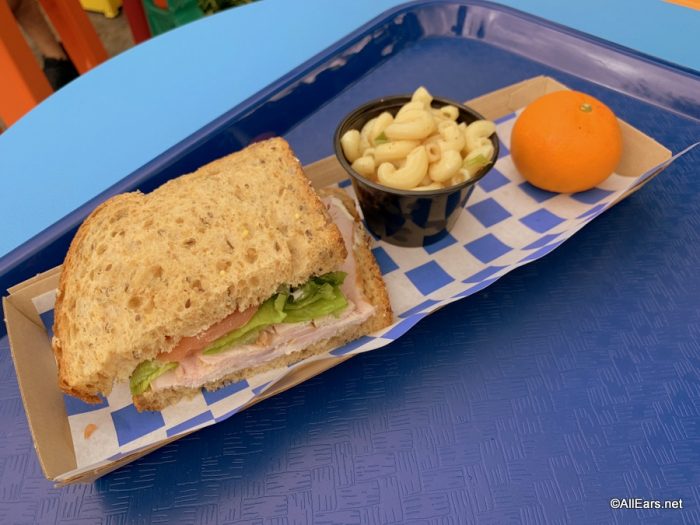 Note:  Table Service restaurant called Roundup Rodeo BBQ has been announced for Toy Story Land, and construction is on-going. Roundup Rodeo BBQ was set to open in 2020, but no specific opening date has been confirmed.
SHOPPING
Two merchandise locations — a toy camper and toy dump truck — offer shoppers logo merchandise, collectibles, and unique gifts.
Special items include: small-scale replica toys of the attraction vehicles, a Slinky Dog that can be a tabletop toy or double as a fashionable accessory, and colorful headbands sprouting an Alien or Slinky Dog himself.
KIDS AND CHARACTERS
Woody, Jessie, and Buzz Lightyear appear throughout the day in Toy Story Land.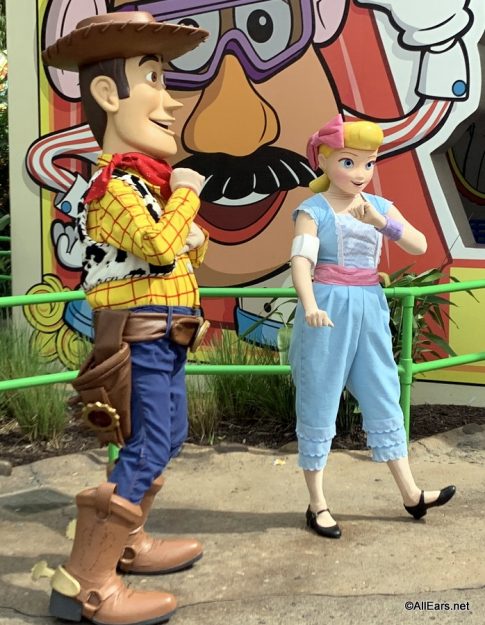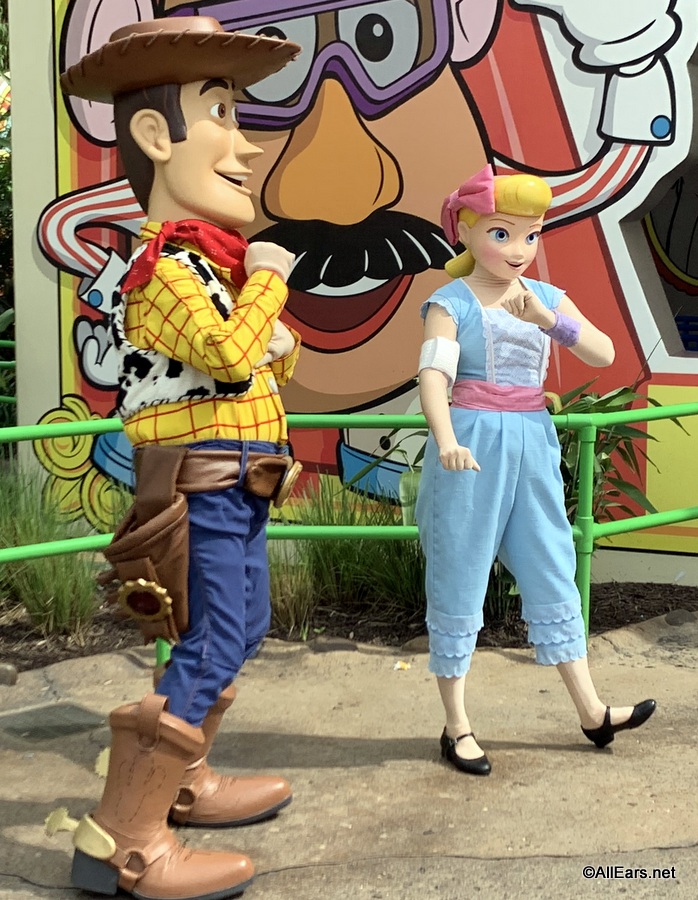 The Green Army Drum Corps creates a playfully percussive rhythm, and Sarge and the Green Army Patrol march through the land, playing games with guests in a fun and interactive boot camp!
Note: Learn more about meeting your Disney friends at Disney's Hollywood Studios Characters At A Glance.
INTERESTING FACTS
Toy Story Land opened on June 30, 2018.
Woody, the cowboy from the Toy Story movies, is a part of the Toy Story Land marquee. The 20-foot-tall Woody tips his hat (which measures seven feet across) as he stands next to the marquee, which is made out of alphabet blocks and a four-foot-tall yoyo — just a few of the many toys that make up Toy Story Land.
For the holidays, Woody receives a festive look.
More than 400 toy blocks fill Andy's backyard.
In Toy Story Land, Andy's footprint is about 25 feet long — the equivalent of a size 240 shoe.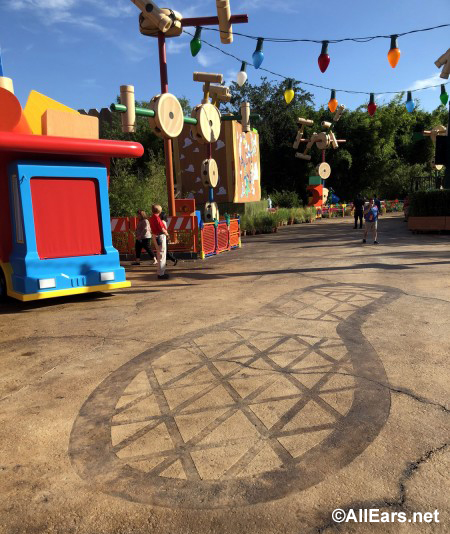 It would take a Green Army Patrol roughly 12 steps just to travel the length of one of Andy's shoe prints.
You would need a backpack the size of a school bus to carry the Buzz and Woody figures that tower over Toy Story Land.
Together Rex and the Jenga Tower are as tall as 7-1/2 Green Army Men standing on top of one another.
Toy Story Land's main entrance is located just past Animation Courtyard and to the right behind the Chinese Theater. A second entrance to the land is located at the land's connection to Star Wars: Galaxy's Edge.