When Disney World reopened last year, there were a LOT of changes in the parks, Resorts, and Disney Springs.
Face mask mandates, physical distancing, limited capacity, changes in dining, and so much more made the Disney World experience very different from before it closed. Now, a lot of things have returned to "normal" — for example, physical distancing isn't really a thing anymore, capacities are increasing, and buffets have returned.
But what still HASN'T returned to "normal" in the parks? Let's take a look.
In many ways, Disney World is still very different than it was before the parks closed. There are still some special rules in effect; lots of shows, restaurants and other attractions remain closed; many perks still haven't returned; and even some of the returning experiences are modified from how they used to be.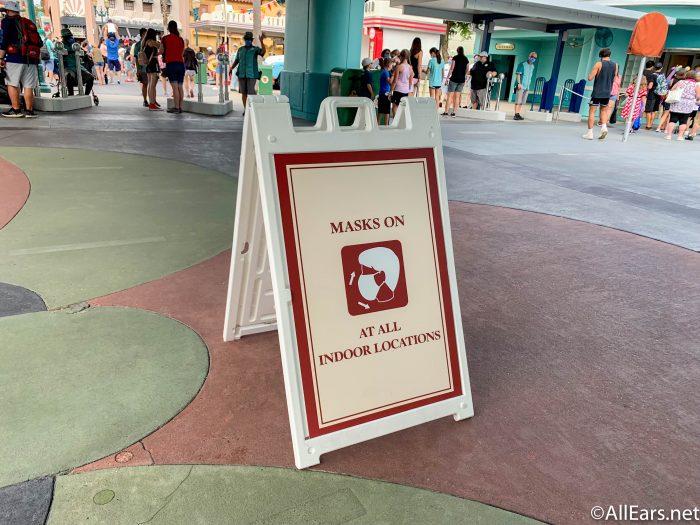 Rules
Although the health and safety rules now are different from the ones we saw when Disney World first opened, there are still some extra measures in place.
Face Masks
Face masks are required in Disney World in all indoor areas, including gift shops, restaurants (except when actively eating or drinking), indoor attractions, ride queues, and enclosed transportation.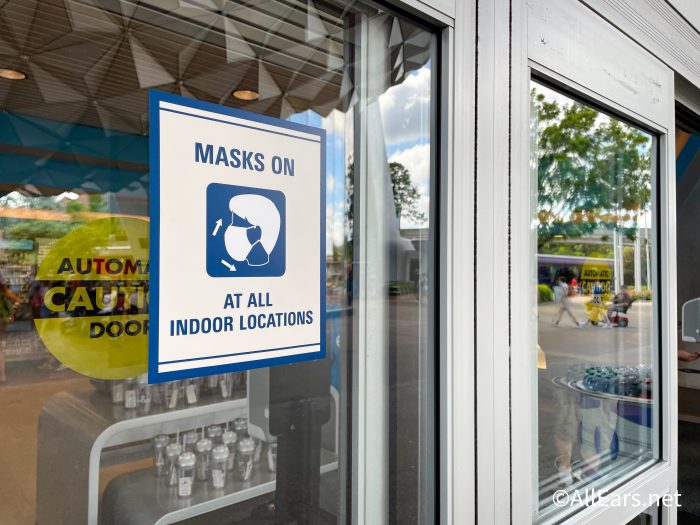 We might see this rule change soon, since one of the counties that Disney World is in recently changed to the "Moderate" tier of community COVID-19 transmission instead of "Substantial." Part of Disney World is in Orange County ("Moderate"), and other parts are in Osceola County ("Substantial").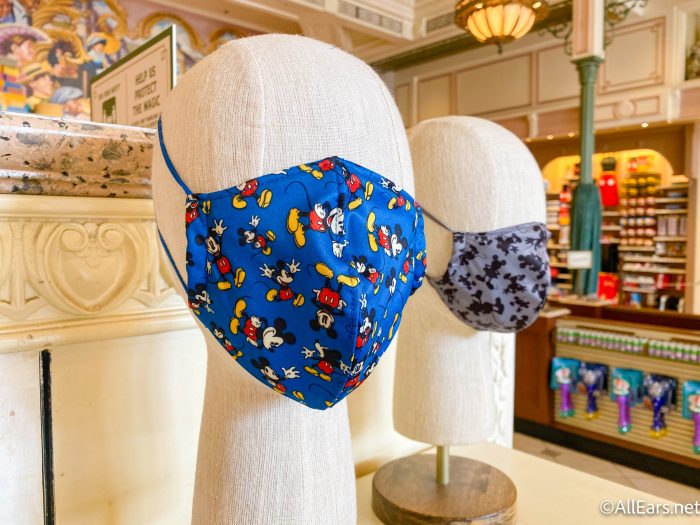 The CDC recommends that unvaccinated people wear masks indoors for "Moderate" areas, but they recommend that everyone should wear masks indoors for "Substantial" areas. If Osceola County changes to "Moderate" as well, it's possible that the face mask rules will change in Disney World.
Park Pass Reservations
Another policy change that's stuck around is the Park Pass Reservation system. Disney World limited capacity in the parks when they reopened, so guests now need to make reservations ahead of time in order to enter any of the four theme parks.
These reservations can (and do) run out, so you'll want to book yours as soon as you buy your Disney World tickets. You can book reservations online for free (it's included with your ticket purchase).
Although Disney has announced that capacity for the parks has been increasing over time, they have not yet stated that capacity is where it was before the parks closed. For now, there is still limited capacity in Disney World, and we might see the park pass reservations stick around for a while longer.
Plexiglass Barriers
Although we've seen most of the physical distancing markers disappear from Disney World, there is still some evidence of distancing in the parks.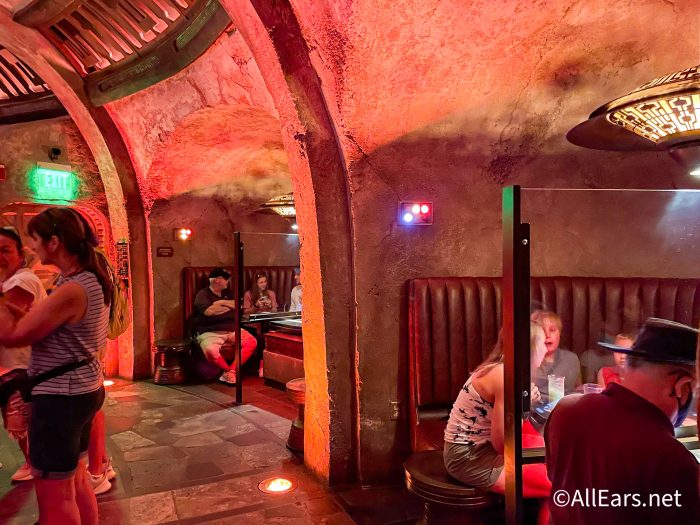 You can still see plexiglass barriers between parties in Oga's Cantina (in Disney's Hollywood Studios) as well as barriers on some attractions and in some ride queues. As Disney World continues to increase capacity, we're expecting that these barriers will be removed as well.
Things That Are Still Closed or Unavailable
A lot has returned to Disney World since its reopening, but some attractions, shows, and restaurants still haven't opened back up. Here are several things that we're STILL waiting on:
Shows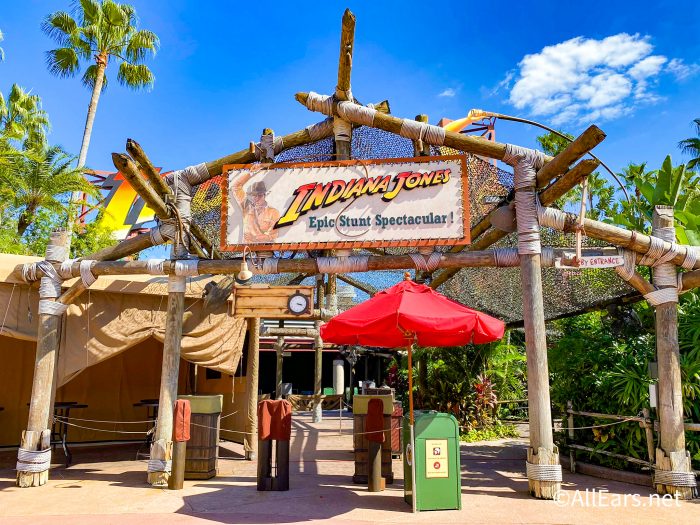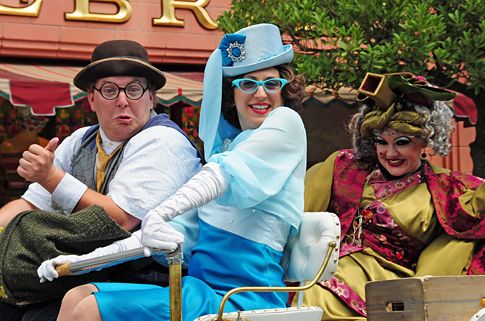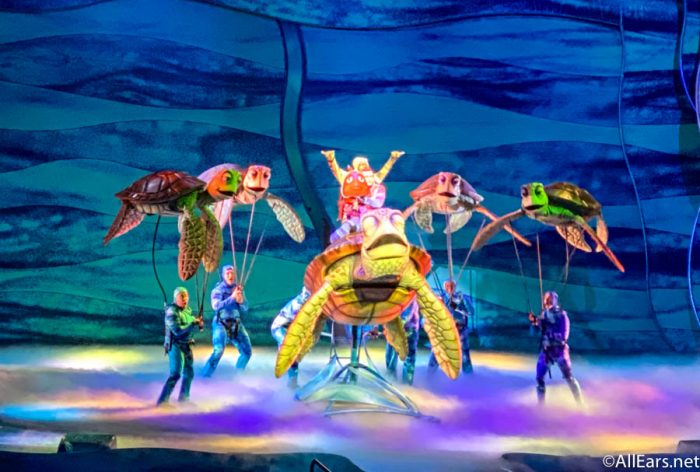 Restaurants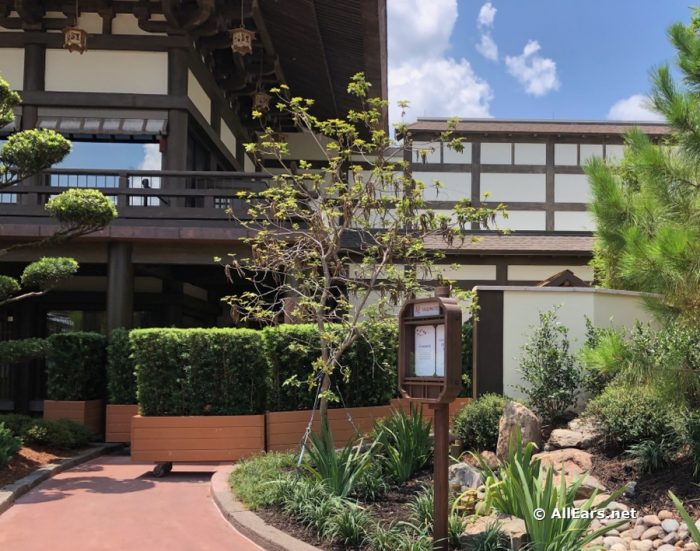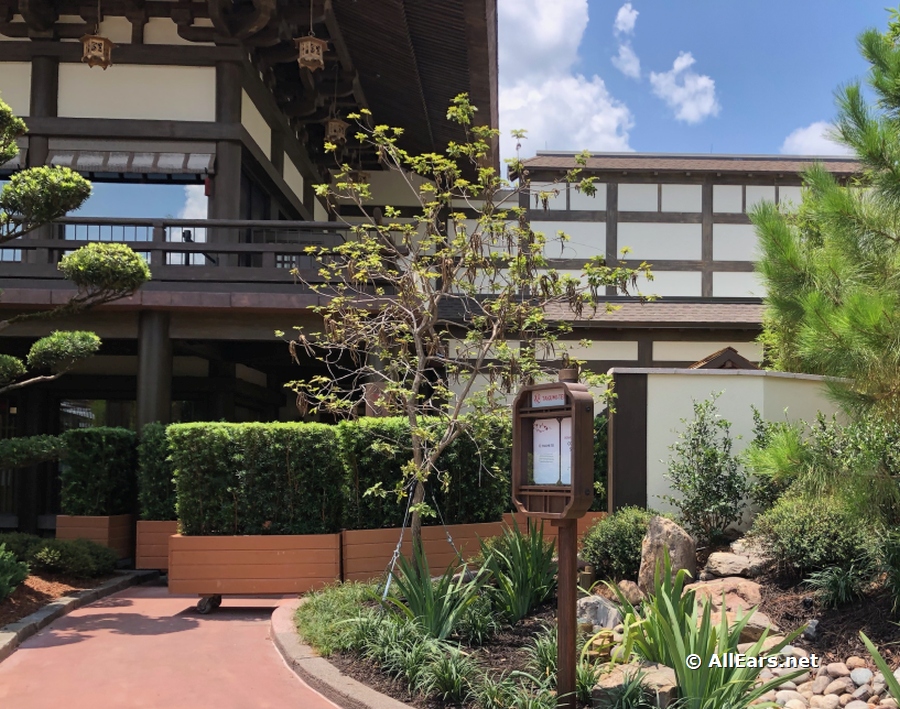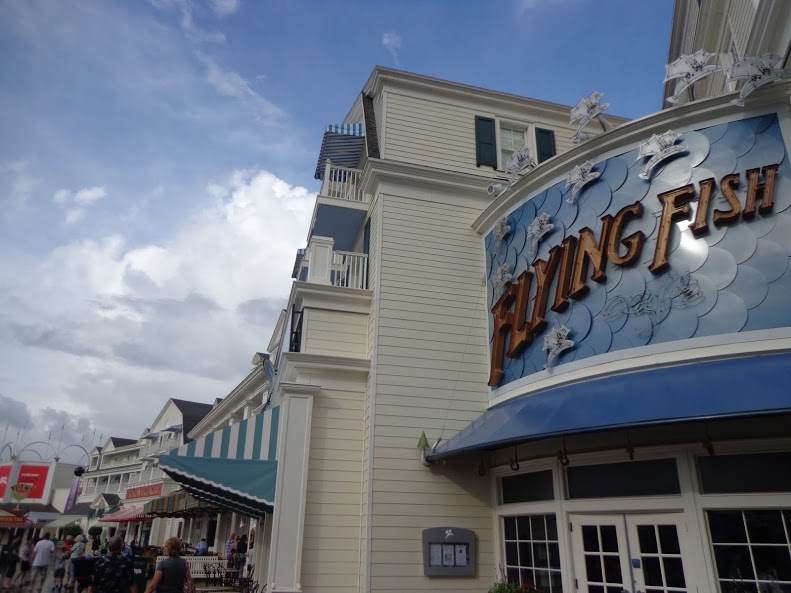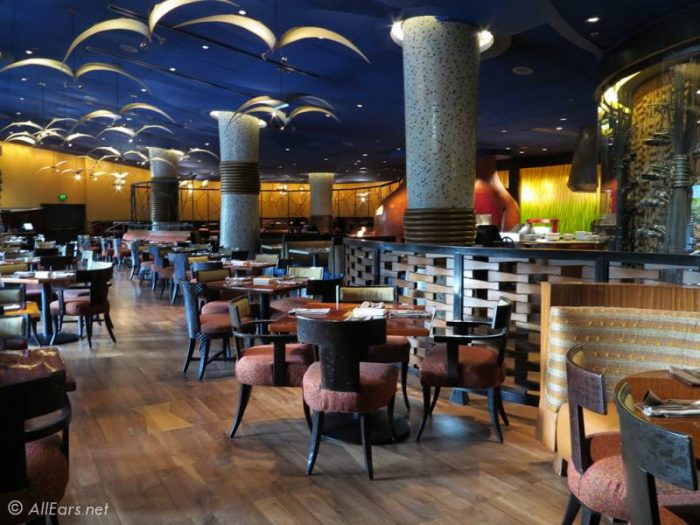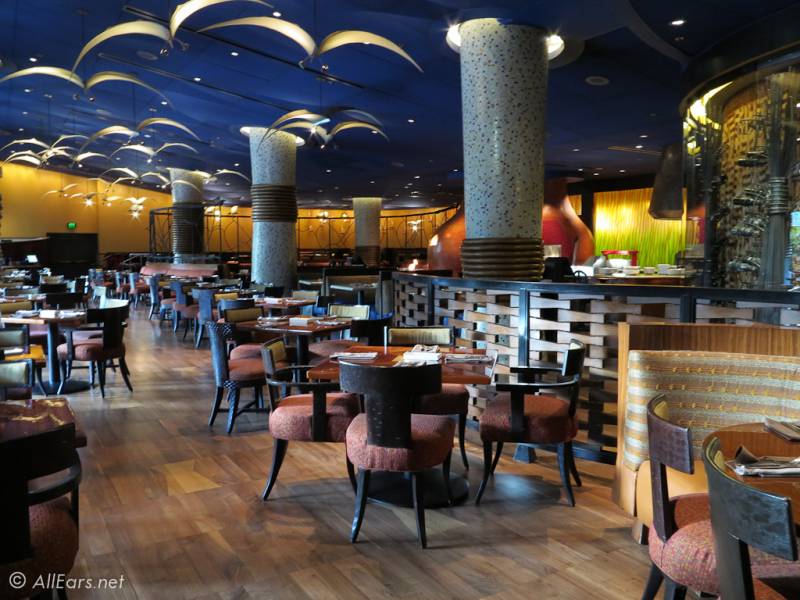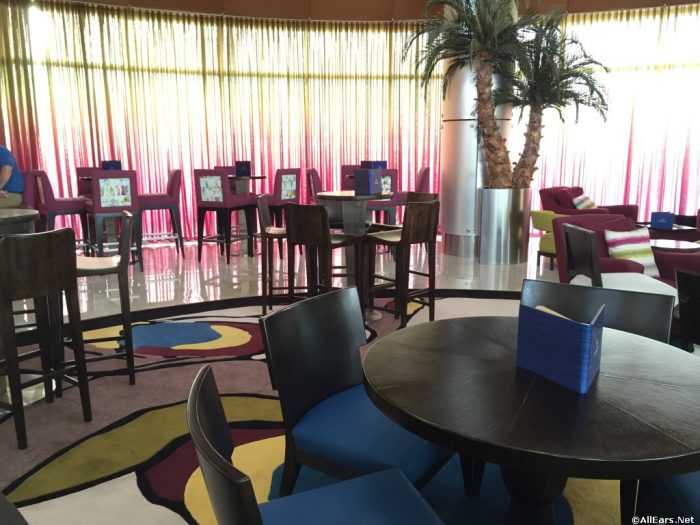 Other Attractions
You might not even notice that several other attractions are still closed in Disney World, like the Harmony Barber Shop in the Magic Kingdom, Bibbidi Bobbidi Boutique (in both Disney Springs and the Magic Kingdom), and most Disney World tours.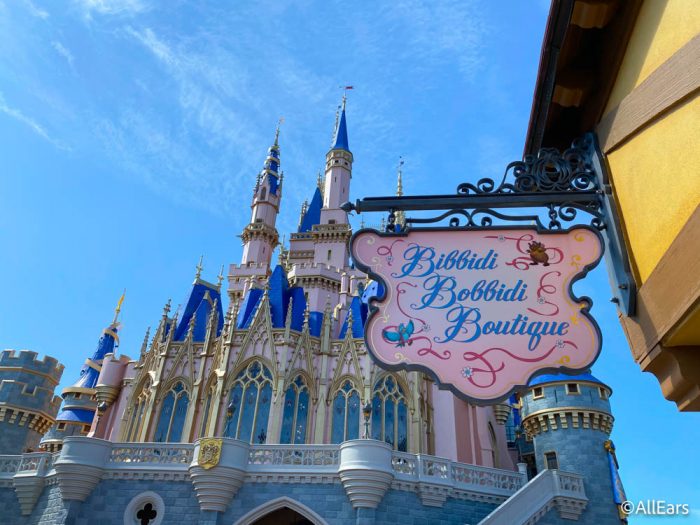 Most parades have also not returned, although you can catch a full holiday-themed parade (Mickey's Once Upon a Christmastime Parade) at the Very Merriest After Hours event in the Magic Kingdom. Soon, guests will be able to see this parade during the day as well, since it'll start showing during normal park hours on December 22nd.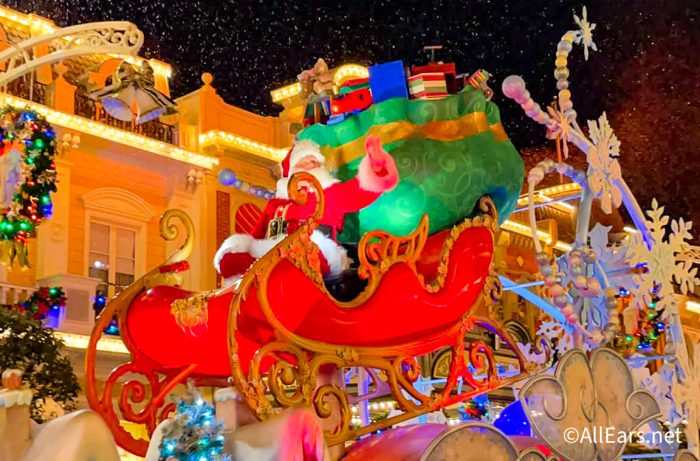 In addition, Disney announced that the Festival of Fantasy parade will also be returning. There isn't a return date for that parade yet, but we're hoping to see it again soon!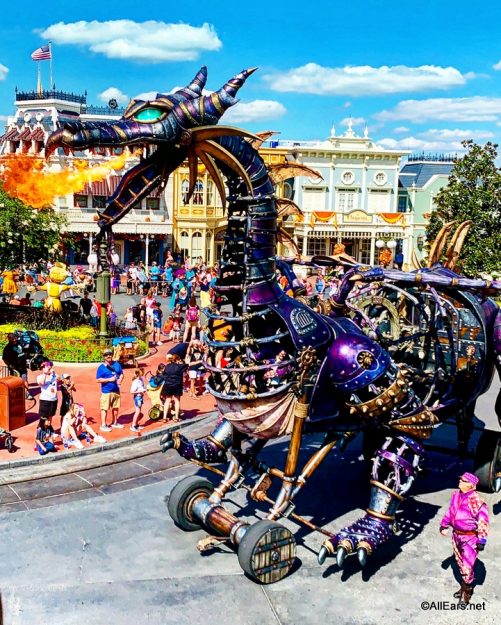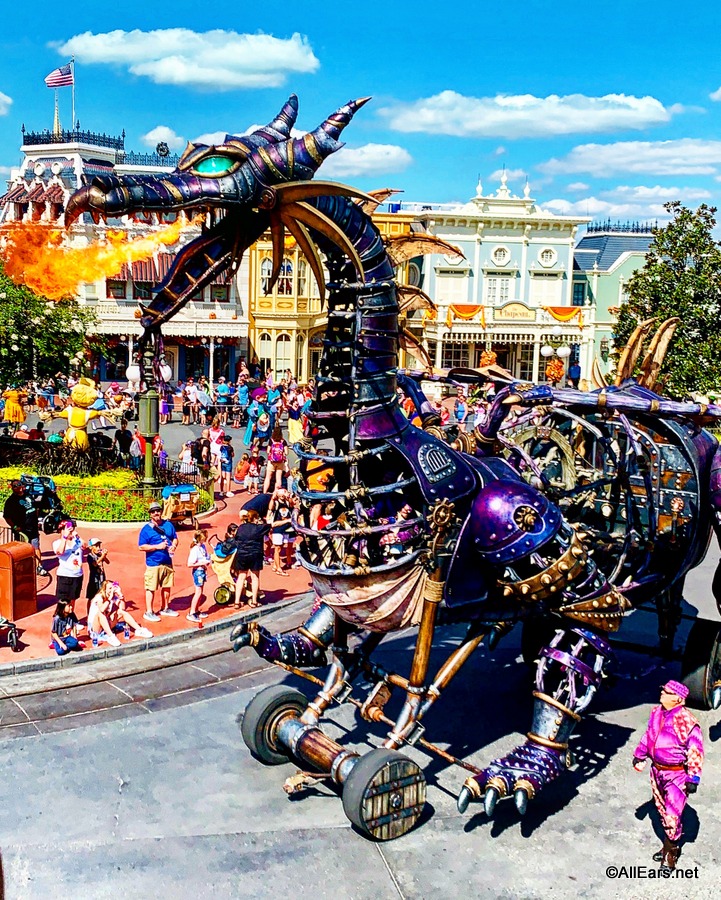 Another BIG thing that's missing is Typhoon Lagoon — one of Disney World's water parks. You can still splash it up over at Blizzard Beach right now (although even that park has been closed a lot recently), but Typhoon Lagoon has not reopened at all.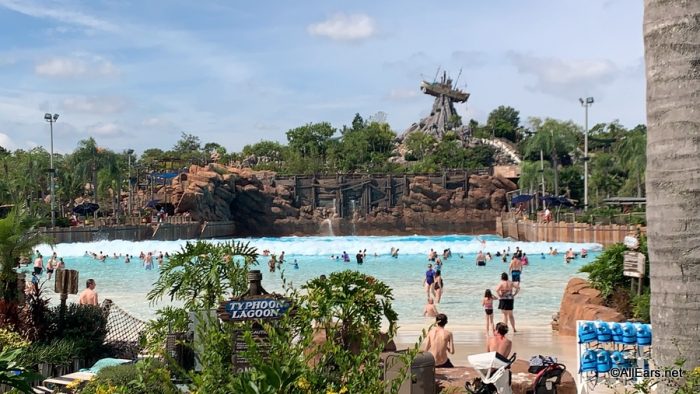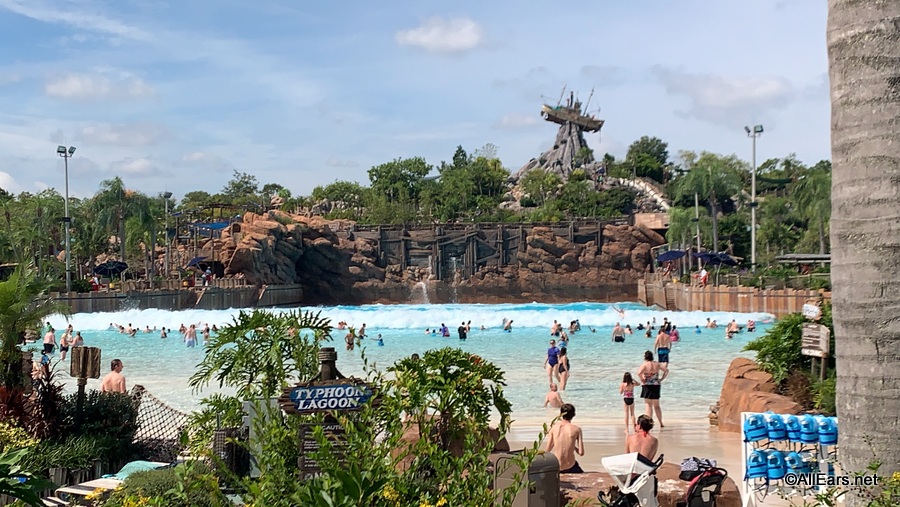 Whether due to supply issues, a shortage of labor, or just the phased reopening plan, these attractions and restaurants are not yet back in the parks. But we'll be sure to let you know when we hear about their return!
Perks That Haven't Returned
Along with attractions and other things inside the Disney World parks, some guest perks have not returned either.
Disney Dining Plan
One BIG perk that we're still missing is the Disney Dining Plan.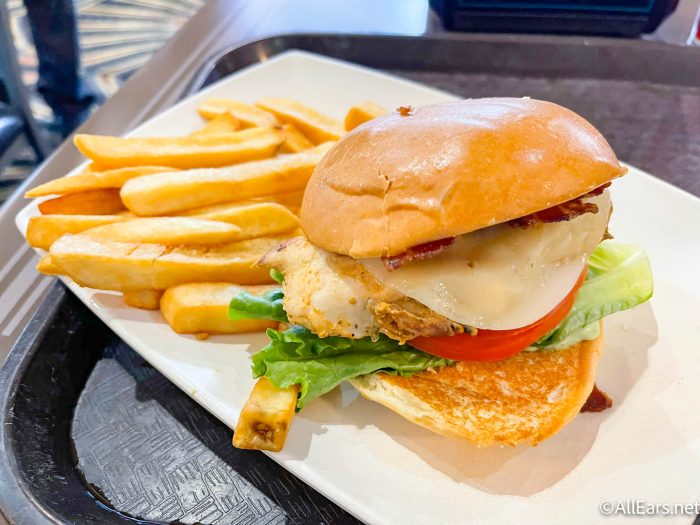 Disney previously announced that the Dining Plan would return at some point, but they did not give a timeline. We haven't heard anything about it since then, so we're not sure when it could be back or how it might be different when it does return.
Tables in Wonderland
Tables in Wonderland (a program that offers discounts to guests at Disney World restaurants) also has not come back to Disney World yet, and there have been no announcements about its return.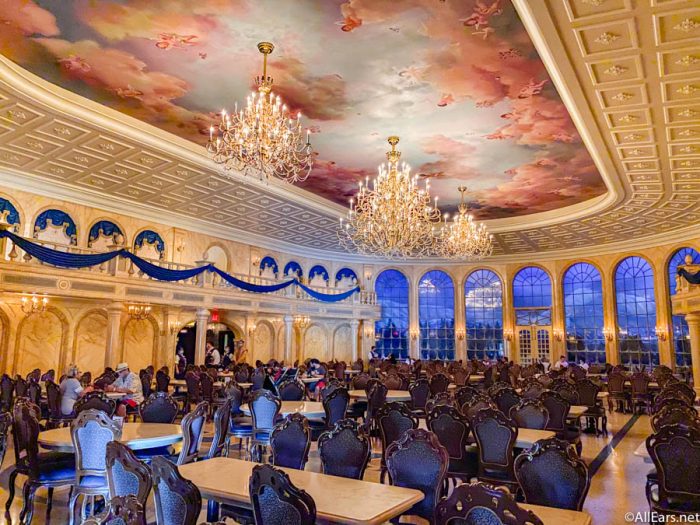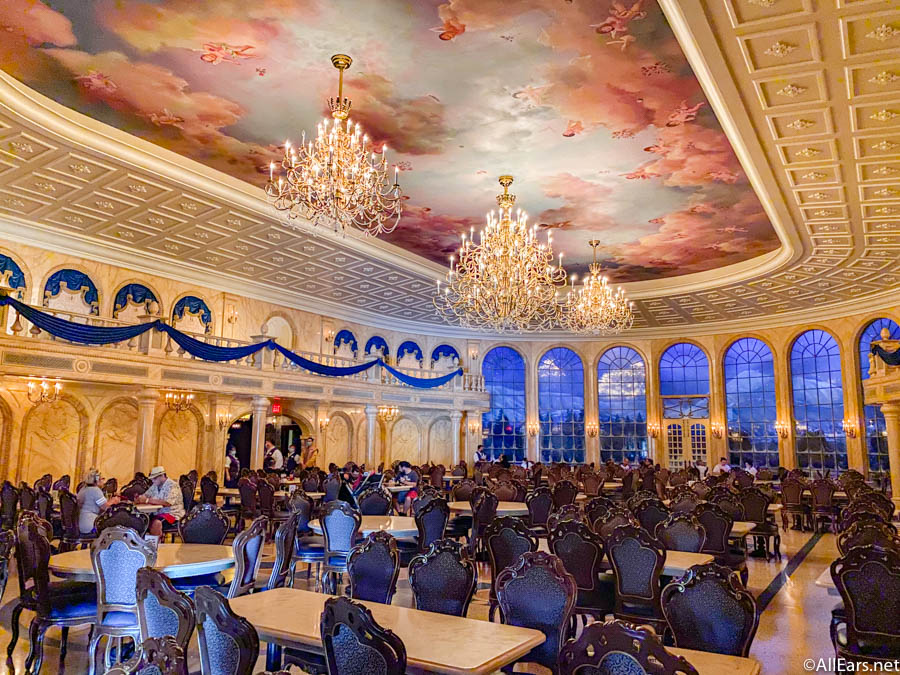 On the website, it simply says that "Dining Plans are Temporarily Unavailable." Tables in Wonderland used to be available only for Annual Passholders, DVC Members, and Florida Residents, and they were subject to some blockout dates. Still, lots of Tables members enjoyed the regular savings on meals.
Advanced Dining Reservations are Modified
Another difference in Disney World Dining is that advanced dining reservations are now being made 60 days before your reservation instead of the previous 180 days before the reservation.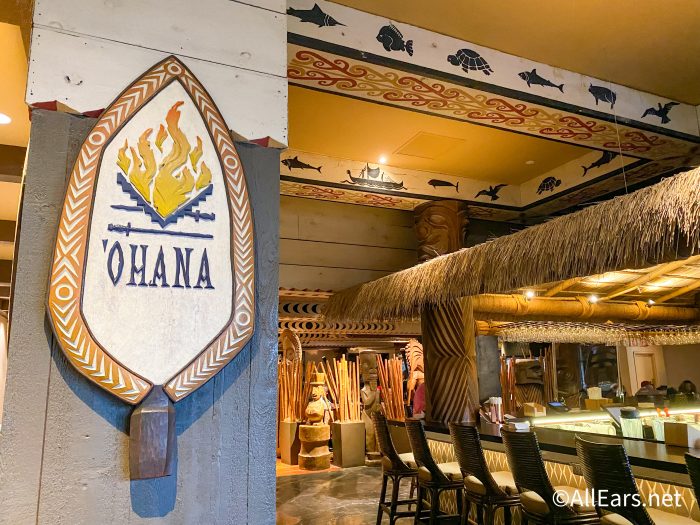 We don't know yet when or if this policy will return to "normal."
Transportation Changes
Some transportation changes have remained in the parks as well. Parking trams are not running at this time, although they will be returning to Magic Kingdom this month and the rest of the parks in 2022.
Minnie Vans (Disney World's rideshare service) are not running either, but you can still order an Uber or Lyft if you need a ride between parks or to your hotel.
Things That Are Back but Different
Some things have returned to Disney World, but they're not quite back to "normal" yet.
Character Meet-and-Greets
Character meet and greets started up again in some parks, and you can get one-on-one time with Mickey Mouse, Minnie Mouse, and other characters to take photos and talk to them.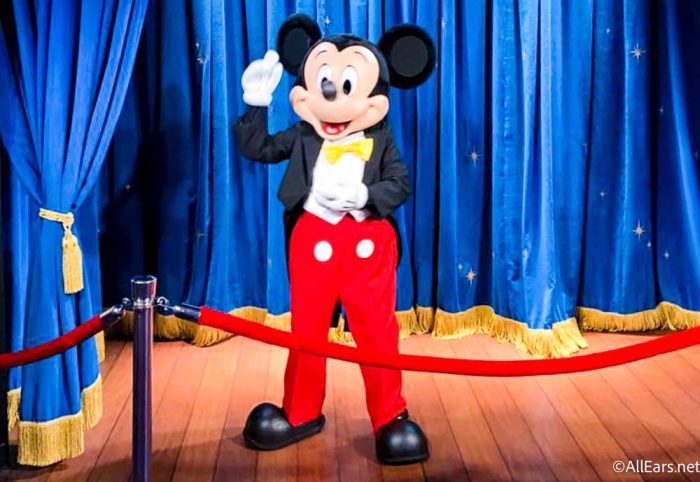 But you still can't ask for autographs or hug your favorite characters during these modified meet and greets. The characters stay behind a barrier in a roped-off area, so you can't get very close (although you can be much closer than before, with the distanced character sightings).
Holiday Parties
In addition, the holiday parties in the Magic Kingdom have not quite returned in full force. Instead, there are After Hours events, which are shorter parties that have some of the same offerings and entertainment. For Halloween, there was the Boo Bash, and Christmastime has the Very Merriest After Hours Event.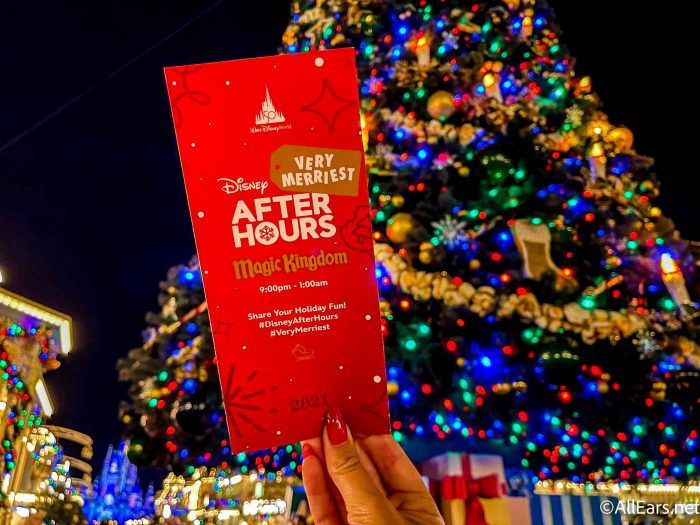 These parties still offer guests the chance to be inside the Magic Kingdom later at night, and we saw a full parade and ate some exclusive snacks at the Very Merriest recently. But the old holiday parties had more entertainment and quite a bit more time than their new replacements. Tickets for the After Hours events were more expensive as well.
Disney hasn't announced yet if the old holiday parties will return, so it's possible that these After Hours events will stick around for a while.
Some Restaurants
In terms of dining, most of the Disney World buffets reopened as family-style meals, at least at first. Some of these restaurants have returned to a buffet-style of dining (such as the Crystal Palace), but others continue to use a modified service.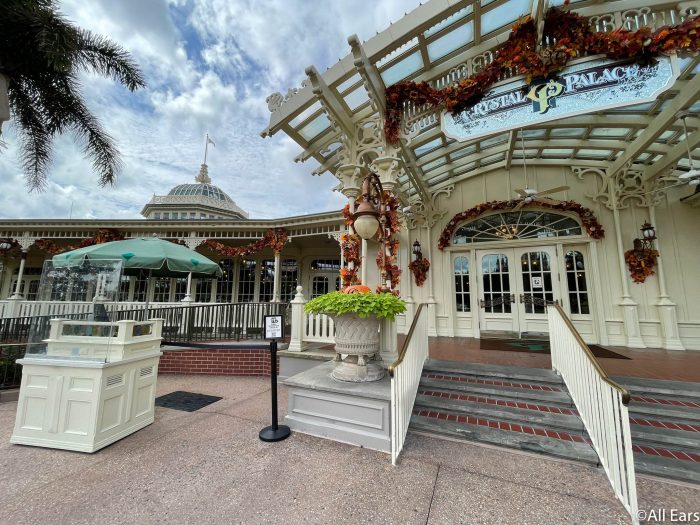 Chef Mickey's at Disney's Contemporary Resort and Tusker House in Disney's Animal Kingdom are both serving food in an all-you-care-to-eat family style instead of a buffet. These are both character meals as well, but the characters remain distanced from the guests for now.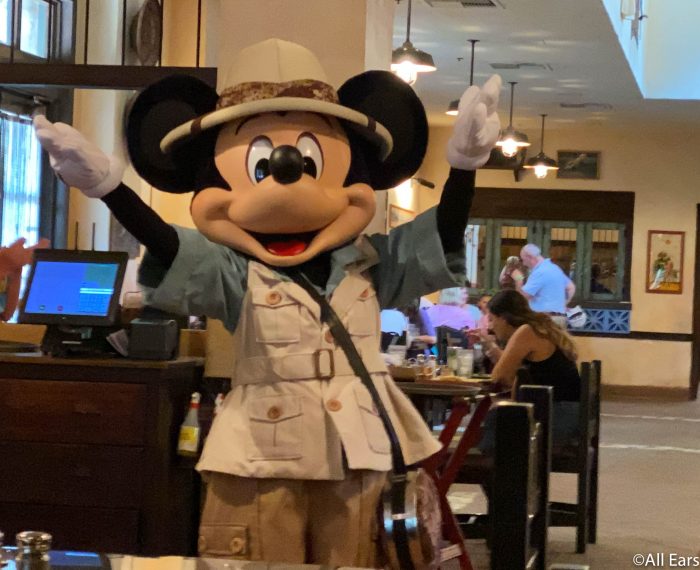 Trail's End at Disney's Fort Wilderness Resort reopened as a family-style meal instead of a buffet as well, and Cape May Cafe at Disney's Beach Club Resort returned as a family-style meal and without the character breakfast option.
Park Hopping
And another big change that hasn't switched back is that guests with the Park Hopper option added onto their ticket cannot hop to another park before 2PM. You also cannot enter the second park at all unless you've scanned into the first park at some point that day.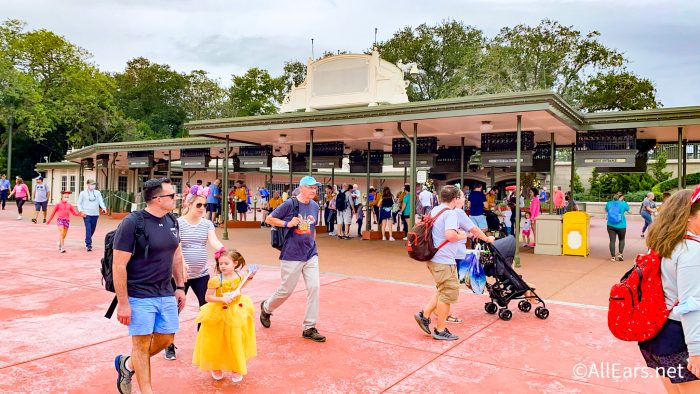 This is an improvement from when Disney World first opened (when Park Hopper wasn't offered at all), but we're still not quite back to how things were before the closure.
As Disney World continues to make changes, we'll be sure to bring you all the latest updates. Keep following AllEars for all the Disney news!
What have you seen in Disney World that still isn't quite back to "normal"? Let us know in the comments.
Join the AllEars.net Newsletter to stay on top of ALL the breaking Disney News! You'll also get access to AllEars tips, reviews, trivia, and MORE! Click here to Subscribe!