For over a year, the Disney World parking lot trams have NOT been in service.

Traditionally, these trams would pick guests up at various points in the parking lots for each theme park, and transport the guests right near the front entrance to the park. They also then returned guests back to several spots in the parking lot from the park entrance. These trams can save you quite a bit of walking time, but (more importantly) give your feet a break before or after a long day walking around. So, with the trams gone for the moment, what are the WORST parking lots to walk through in Disney World? We asked for your input, and here's what you had to say.
A Quick Update
Before we hop into our rankings, we wanted to just give you a brief update on the parking lot trams situation. At the moment, parking lot trams are not operating in Disney World.
That means, instead of enjoying the breeze and relief from being on your feet while riding to the park entrance, after you park your car in the parks you'll have to WALK (in the delicious Florida sun or wonderfully steamy Florida rain) all the way to the park entrance (or back to your car at the end of the day).

Trams are set to return in 2022 to Disneyland's parking lots, but Disney World has not issued any update regarding the return of these trams. We're on the lookout for more updates.
Alright, so right now you can't hop on a tram to get you to and from the park entrance and your parking spot. That brings us to today's rankings. Which Disney World parking lots are the WORST to walk through at the moment since the trams are gone?
Well, we reached out to you all via Facebook with that very question to get your thoughts. Here is what you all had to say.
4 — Disney's Hollywood Studios
It wasn't mentioned very often, but 1 response did mention Hollywood Studios being up in the running for the worst parking lot with the trams. Overall, though, this was one of the parks mentioned the least, and we have to agree that it's one of the best parking lots without the tram.
The parking lot isn't terribly difficult to walk and doesn't feel quite as large or long as some of the other ones, making a walk to and from your car not quite as painful.
While you will have a bit of a walk from the further spaces in the lot to the park, overall things are fairly compact and it feels relatively easy to maneuver around.
3 — EPCOT
It wasn't mentioned nearly as much as the other 2, but another response did note that EPCOT was one of the worst parking lots without the tram.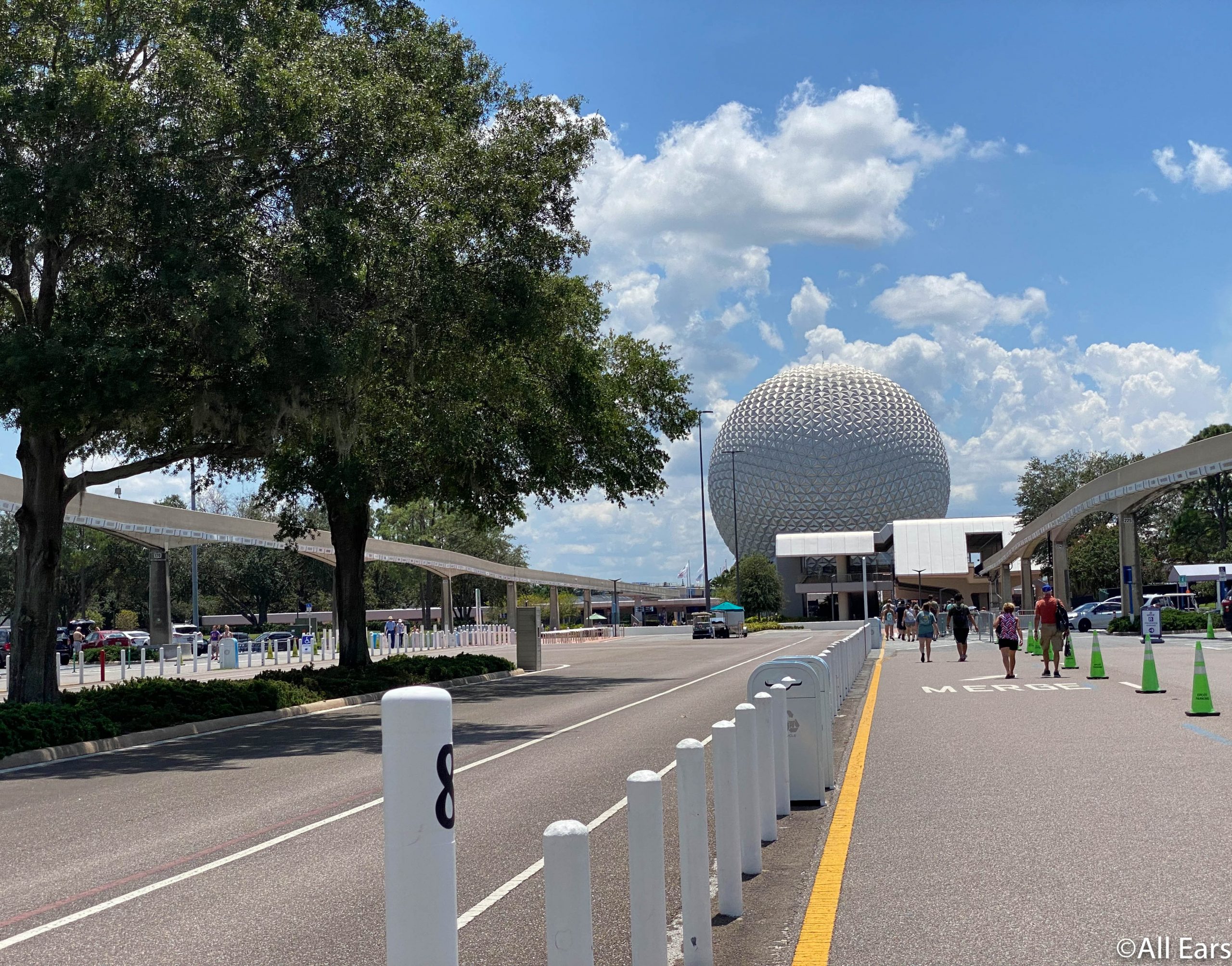 Still, we think it's placement as the 2nd best parking lot without the trams is just about right. The parking lot can feel a bit larger than Hollywood Studios, but overall the walk to and from the park entrance isn't too bad.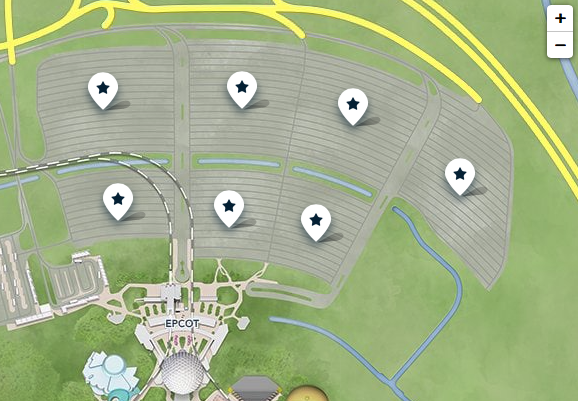 The fact that you can usually see Spaceship Earth from wherever you're walking is also nice — it gives you a visual goal to walk toward and a bit of excitement about what's to come! And while some of the lots are further, they're all organized fairly easily, making them alright to get around.
2 — Animal Kingdom
We'll get to our #1 in a minute, but before we do, we'll tackle one park's parking lot a few people brought up — Animal Kingdom.
Some flat out shared that they feel Animal Kingdom is the worst, or that Animal Kingdom and the number #1 pick are tied for being the worst, depending on where you park.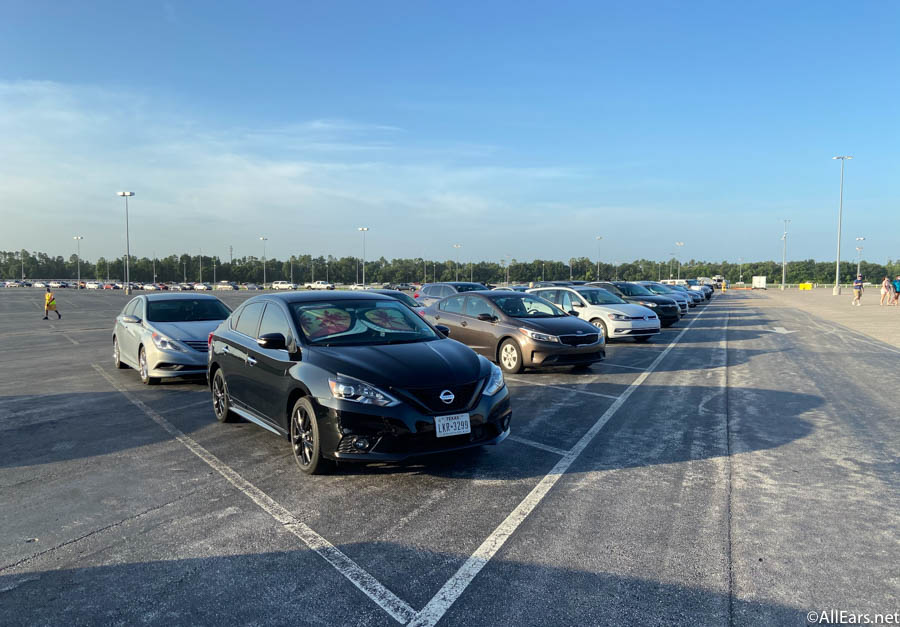 The Animal Kingdom parking lot can feel very expansive. It can also be a bit difficult to maneuver. One of our team members shared that they lost their car in this parking lot once. Been there.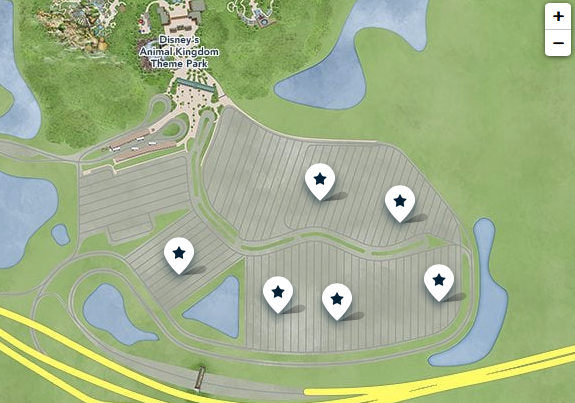 It could have something to do with how the lots are arranged, or just how large it can feel. Either way, our readers' comments seemed to place Animal Kingdom as second worst (and we agree).
1 — Magic Kingdom / Transportation and Ticket Center
By far, the winner of this challenge (in terms of being the WORST parking lot without the tram) was Magic Kingdom/Transportation and Ticket Center, and we have to agree. The walk from your parking spot to the front of the Transportation and Ticket Center can be LENGTHY.
But it only add insult to injury when you arrive at the front and then remember (or realize) you still have to take ANOTHER form of transportation to actually get to Magic Kingdom itself.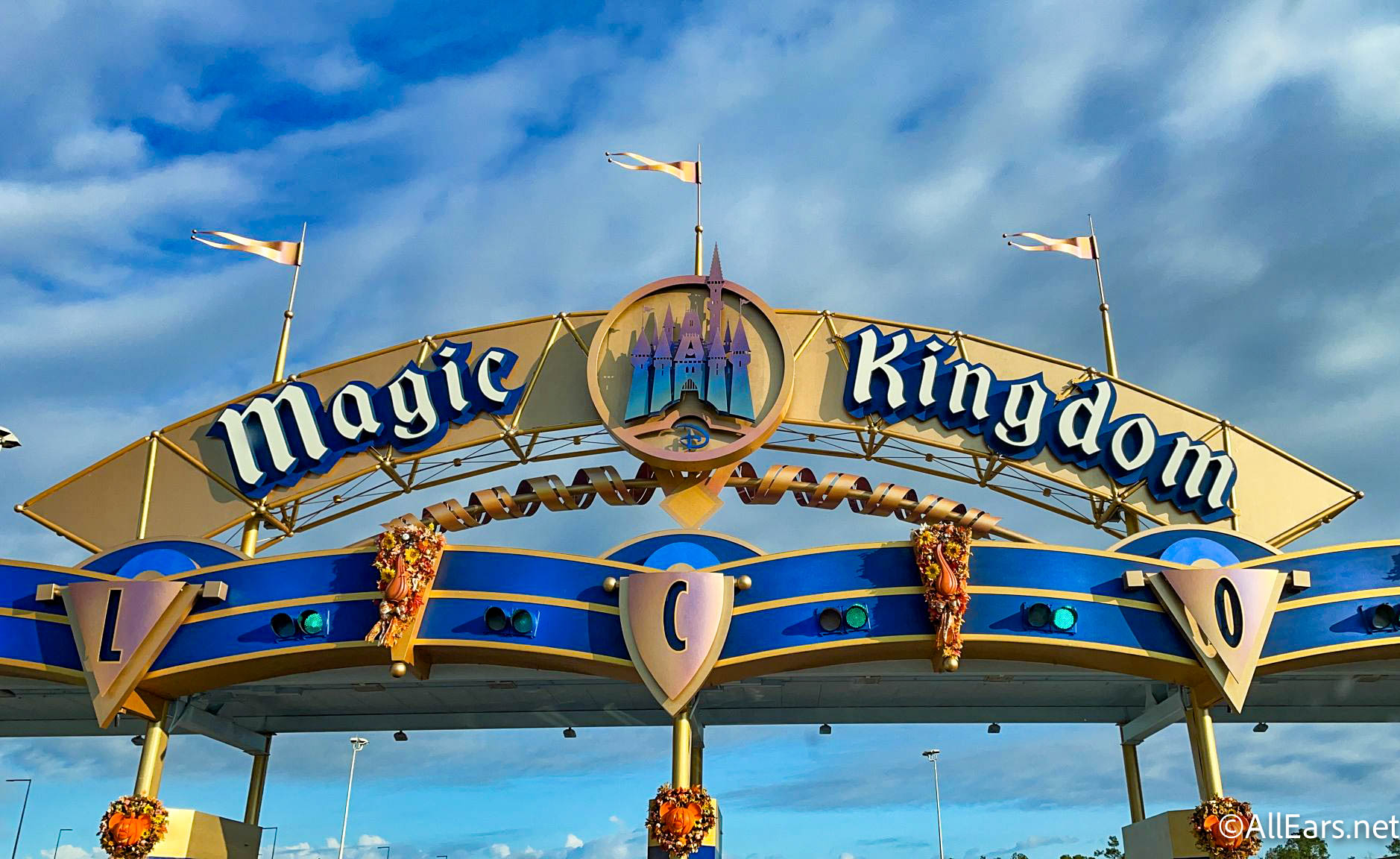 A lot of you felt this way about the parking lot situation there. Readers responded by saying "Magic Kingdom. No Contest." and "Scar lot in MK!!!! It feels like it's in Tampa!" 😂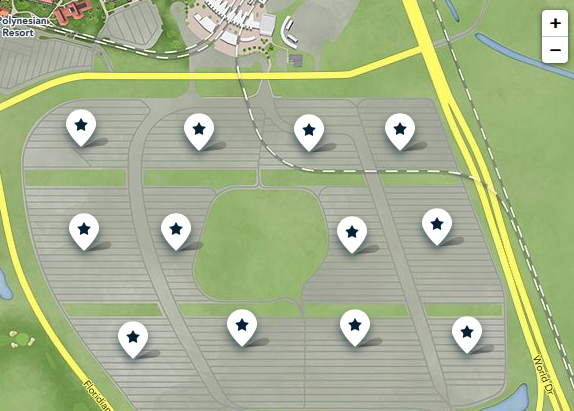 The photo of the parking above shows just how far some of these lots are, making them a decently long walk away from the front. Overall, Magic Kingdom wins the prize for worst parking lot without the trams for sure.
But, some readers were happy to spread the wealth. Some shared that, in their opinion, ALL of the parking lots are the worst now that the trams are gone, and we feel that on a deep, emotional level.

Nothing is more painful than rope dropping EPCOT, walking around the entire park the whole day, and then realizing late at night that you have to walk all the way back to your car (with the hope that you actually wrote down where you parked in the first place).
Some offered an easy solution — stay on property. It's true that one of the biggest perks to staying at a Disney World hotel is getting to use the Disney transportation that does in fact drop you off right near the front of the parks. But, that's not always a possibility for everyone. And Disney transportation can come with its own set of challenges.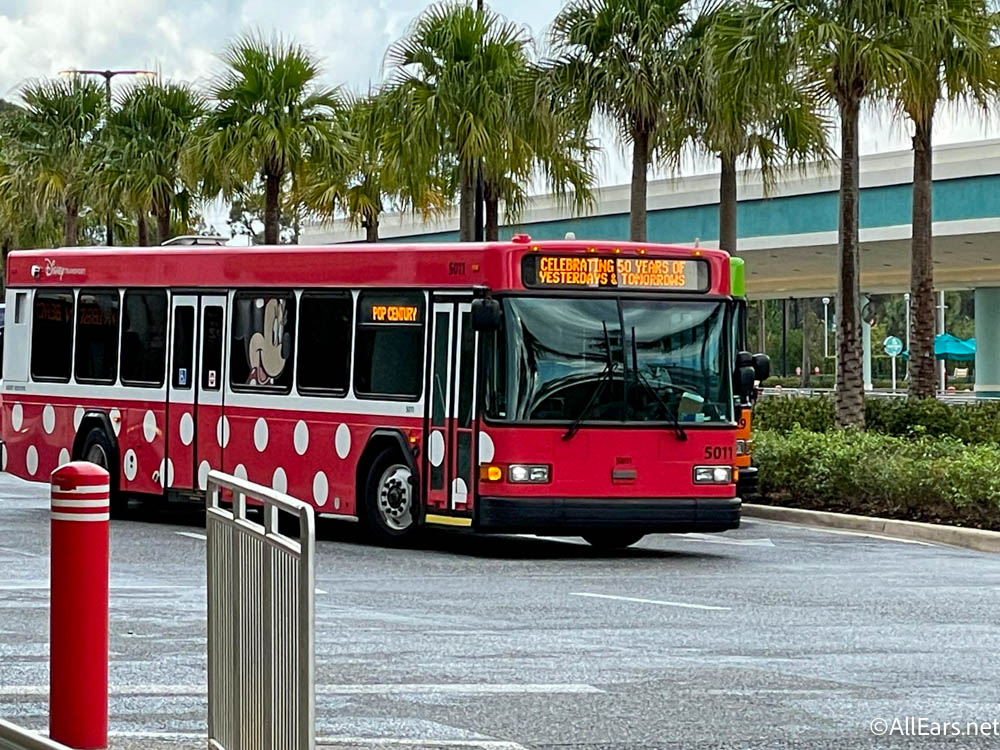 Another suggested getting an Uber. An Uber can drop guests off at some closer spots, so that could be a solution in some respects. But, keep in mind that Ubers still have to drop guests off at the Transportation and Ticket Center, not in the Magic Kingdom bus area. So, you'll still have to get on a monorail or boat to get to the park.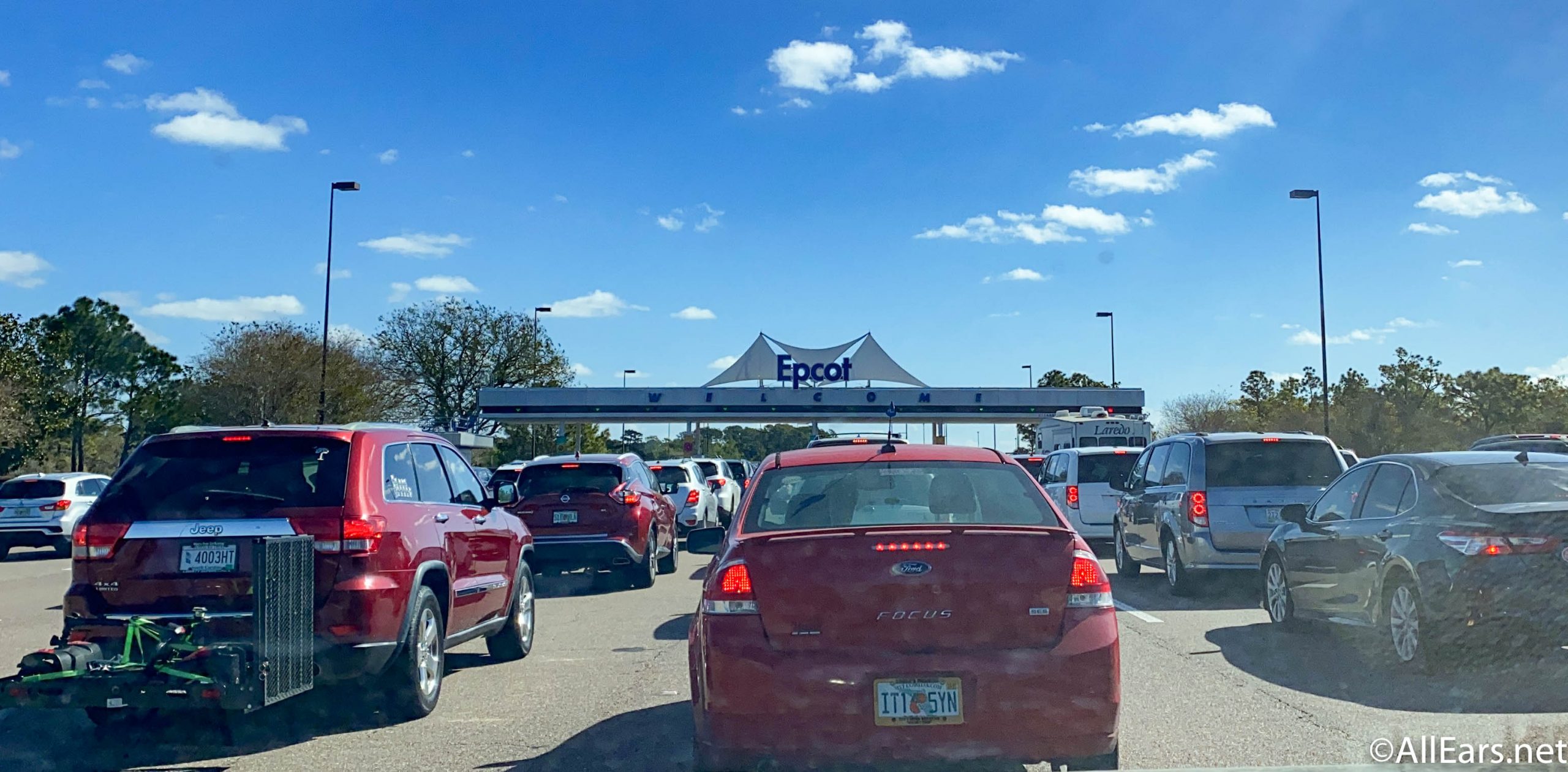 A select few (we won't give any names for their protection) shared that they were fine without the trams as they enjoy walking or regularly walk a lot. Another said they enjoy the walk to Magic Kingdom and how they get to see some beautiful resorts along the way (you can walk straight from the Transportation and Ticket Center to Magic Kingdom now if you so choose thanks to the walkways through the Polynesian and Grand Floridian Resorts). And to those people we say — you are an inspiration.
Some also noted that it all depends on where you park, and that is a good point. If you happen to park closer to the front, either because you arrive extra early, you arrive a bit later in the day, or you simply get lucky, then this situation could be entirely different (except Magic Kingdom, that still seems to be the worst even if you park closer to the front).
So, that's what our readers had to say on Facebook. What do you think? Tell us in the comments below! And stay tuned for more Disney news.
Join the AllEars.net Newsletter to stay on top of ALL the breaking Disney News! You'll also get access to AllEars tips, reviews, trivia, and MORE! Click here to Subscribe!