Walt Disney World has several complimentary modes of transportation to get you around the Resort, whether you're traveling to a theme park, a water park, or Disney Springs.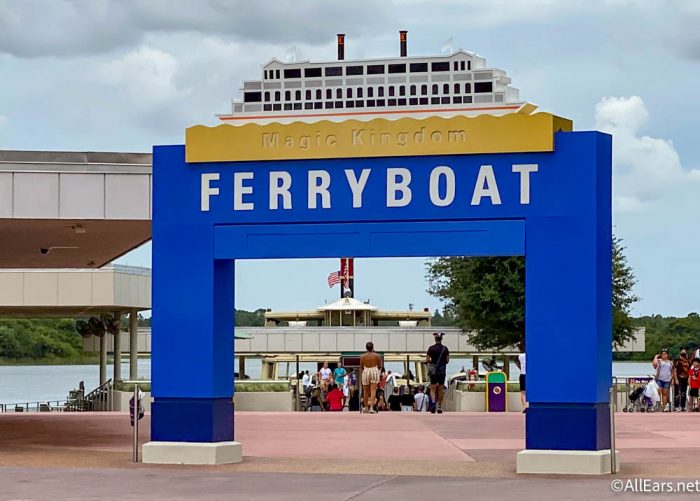 From traditional things like buses and boats to the more unique offerings like the Monorail and the Skyliner, there are a lot of options to get you from point "A" to point "B." But sometimes things can go wrong with Disney transportation, throwing a wrench in your vacation.
If you encounter a transportation problem at Walt Disney World, we've got the solution!
Long lines for the Ferryboat and Monorail to Magic Kingdom at the Transportation and Ticket Center
Sometimes the lines to get on the ferryboat or the Monorail to Magic Kingdom are super long! And you know what's not magical? Spending the first hour of your day waiting in line and on transportation just to get to the park.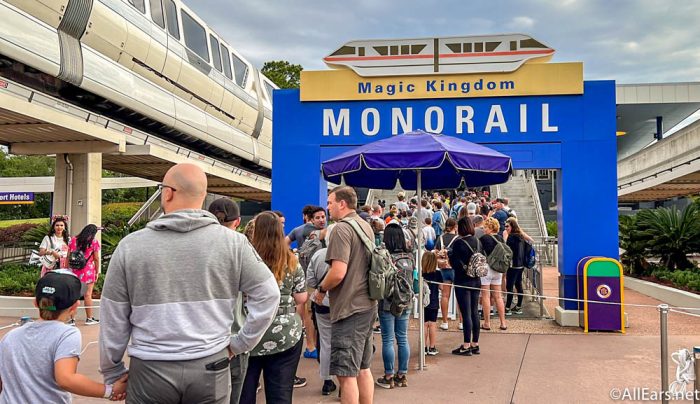 Instead of waiting, go to your right and take a bus! They aren't always running, but you'll usually find them if things are busy first thing in the morning. And there's usually little to no line because people either don't know about the buses or think they're less "magical" than the Monorail or ferryboat.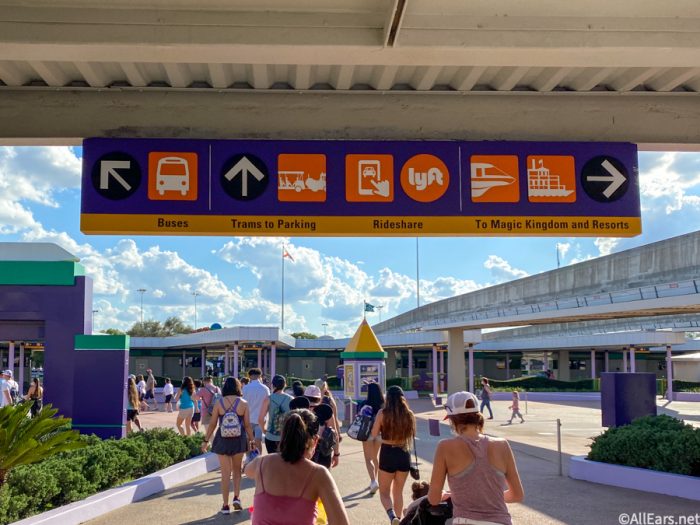 The buses will take you directly to Magic Kingdom and have you there in a flash — quicker than either of the other two options when the lines are super backed up.
The Skyliner is CROWDED at the Caribbean Beach Station
The Skyliner station at Disney's Caribbean Beach Resort is notoriously busy; since this is the hub for the whole system, everyone going anywhere has to go through here (with one exception: the Riviera/EPCOT line). The lines to board at Caribbean Beach station can be ridiculous in the morning, even before EPCOT or Hollywood Studios are open. It can also be busy again when it's time to park hop around 2PM.
If you wanna use the Skyliner from the Caribbean Beach station, your best bet is to get there as soon as it opens, AKA rope drop it! 
Just as you may have headed to your hotel bus stop early in the morning in the past, heading to the Skyliner before the crowds descend can ultimately place you in a good position to board before the masses. 
The Monorail has a HUGE line at the end of the night in Magic Kingdom at park close or after fireworks.
Picture this: you've had a great (but very long) day at Magic Kingdom. You're filing out of the park after watching Disney Enchantment. Your feet hurt, you're sweaty, you're tired, you're carrying too many things, and you can't wait to crawl into your hotel bed. Then, you look up as you're exiting and…the line for the Monorail looks like a mosh pit! The terror!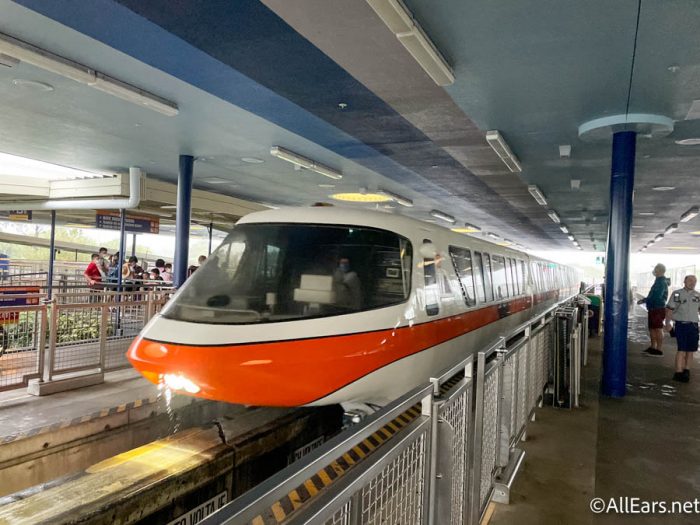 Luckily, there's a pretty simple solution for this. If you want to take the Monorail, walk over to Disney's Contemporary Resort and get on the Monorail there, since that's one of its stops.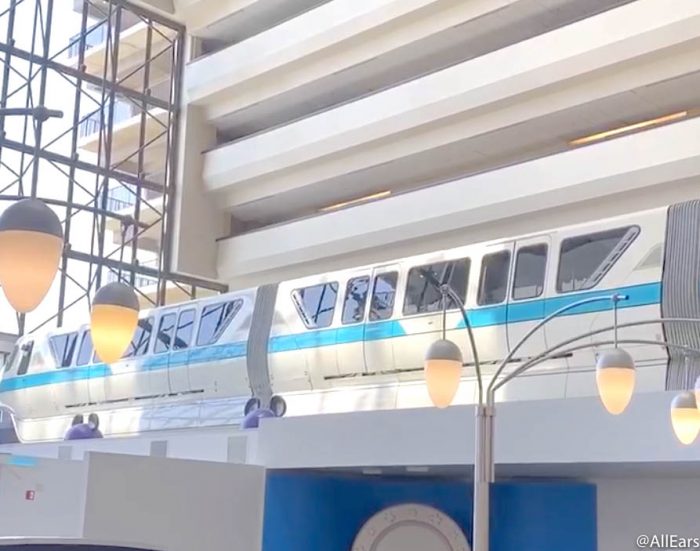 Another way to avoid this issue is to watch the fireworks by the Main Street Train Station so you can be one of the first people to exit the park. You'll be one of the first people at the Monorail and avoid the wait altogether.
Park hopping takes forever using Disney transportation
Park Hopping sounds great until you're sitting on the ground at 2PM, waiting for a bus and wasting precious park time. It can take a hot minute to get from one place to another using Disney's transportation because you're on their time.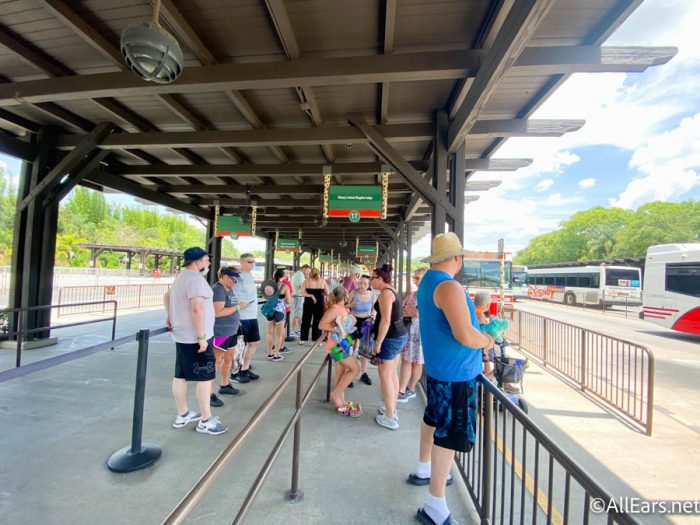 But if you drive your own car, you're on your time! If this is an option for you, it is usually faster than using Disney transportation to Park Hop.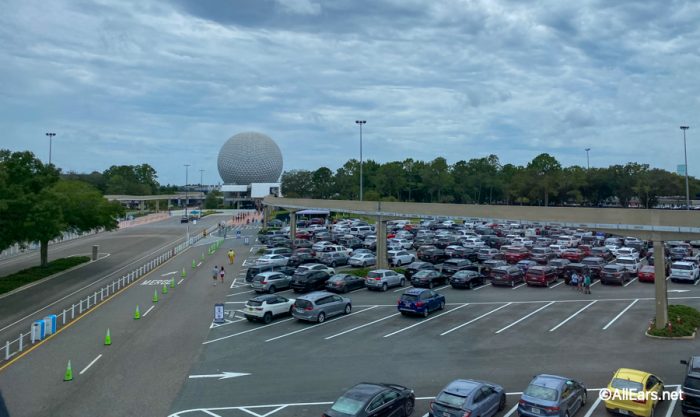 However, this does not apply if you're leaving or going to Magic Kingdom. Here you park at the Transportation and Ticket Center, so getting to the actual Park takes a while. If you're Park Hopping to or from Magic Kingdom, look for a Disney transportation option (like a park-to-park bus).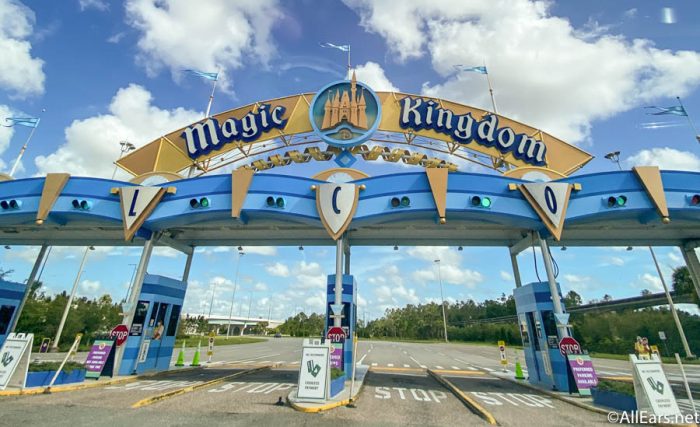 But if you're going between Hollywood Studios, EPCOT, and Animal Kingdom, driving should take less time. And remember that once you pay for parking at one park, that pass is valid for all of the other parks for the rest of the day!
Waiting for transportation in general is too busy
If you want to try and minimize your transportation problems, choose to stay at a hotel with walkways to at least one park!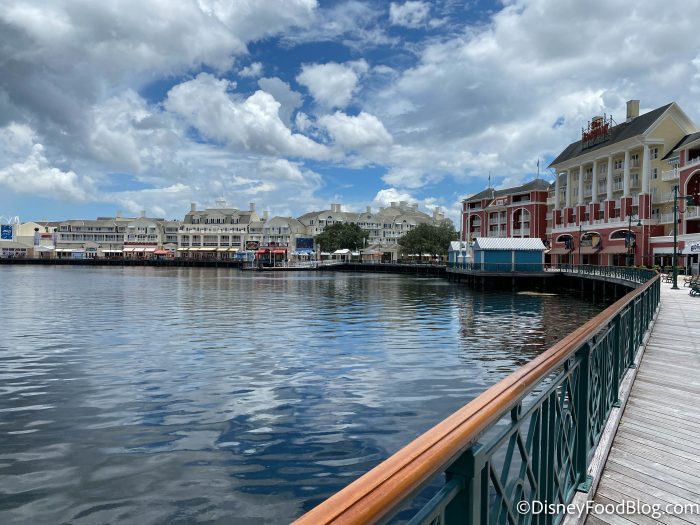 If you stay at Swan, Dolphin, BoardWalk Inn, Yacht Club, or Beach Club, you can walk to EPCOT and Hollywood Studios (or take a short, slow boat ride). Check out our info on the EPCOT-area Resort walkways here to see just how long you can expect those walks to be.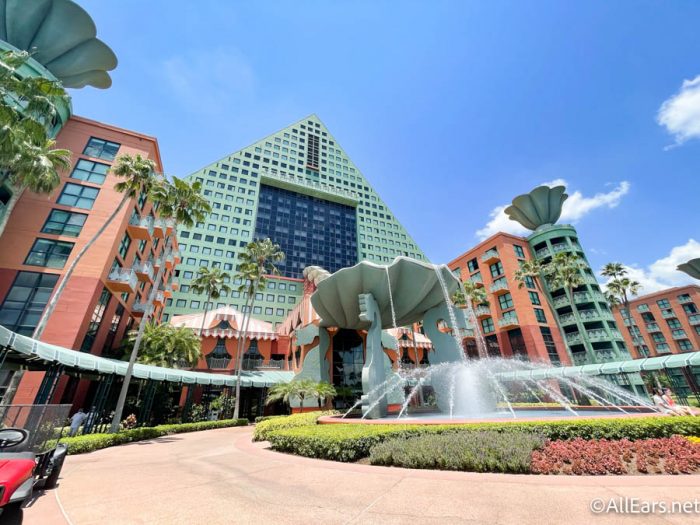 If you stay at the Contemporary, the Polynesian, or the Grand Floridian, you can walk to Magic Kingdom thanks to the walkways! (The Poly doesn't have a direct path, but you can still walk to the Kingdom via Grand Floridian!) Check out those walkways here.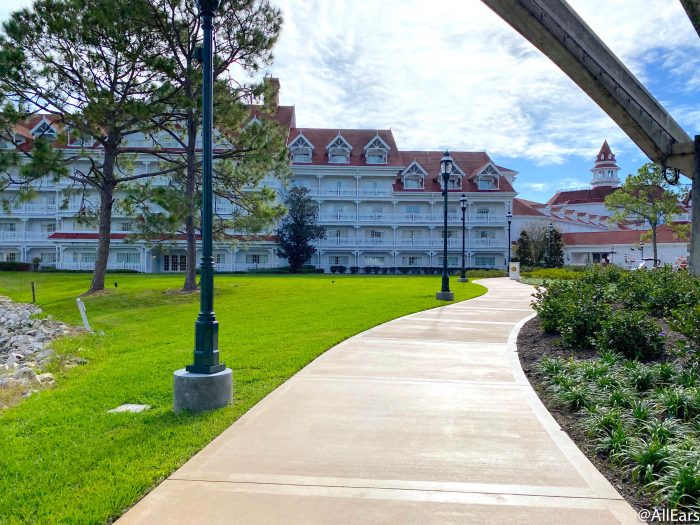 This can't help with using transportation to ALL of the parks, but it can at least alleviate stress for one or two!
You're staying at a resort that's on Disney property but doesn't use their transportation
For example, Swan and Dolphin have free buses to Magic Kingdom and Animal Kingdom, but they're Mears buses instead of Disney buses, so the pick-up and drop-off spots aren't in the usual areas once you arrive at the Parks.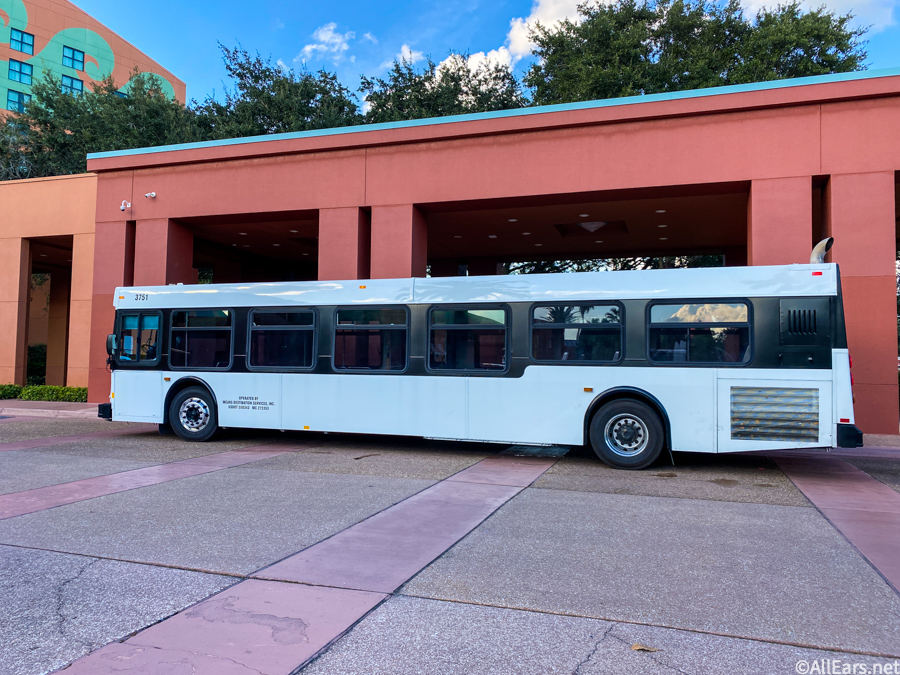 The pick-up/drop-off spot for Animal Kingdom is over to the left when you're exiting the park along with all of the other non-Disney hotels' buses. The pick-up/drop-off spot for Magic Kingdom is at the Transportation and Ticket Center instead of the Disney bus spots at the entrance to Magic Kingdom.  They're not super convenient.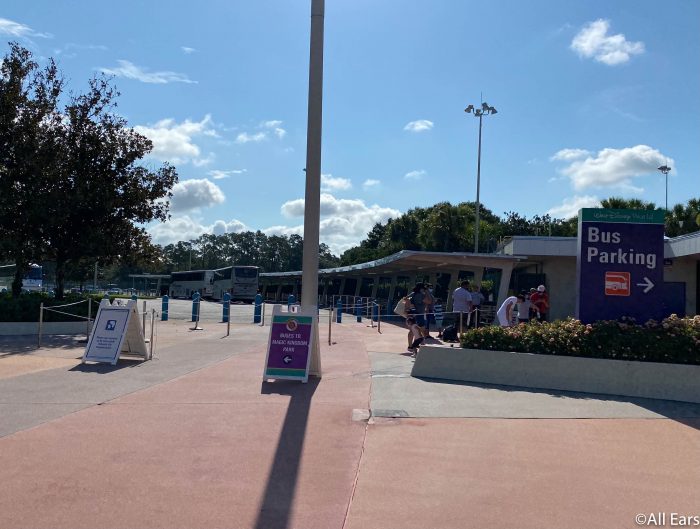 A way to alleviate this issue is to use the bus of a different Disney resort that does pick up in the normal locations, and then walk to your resort.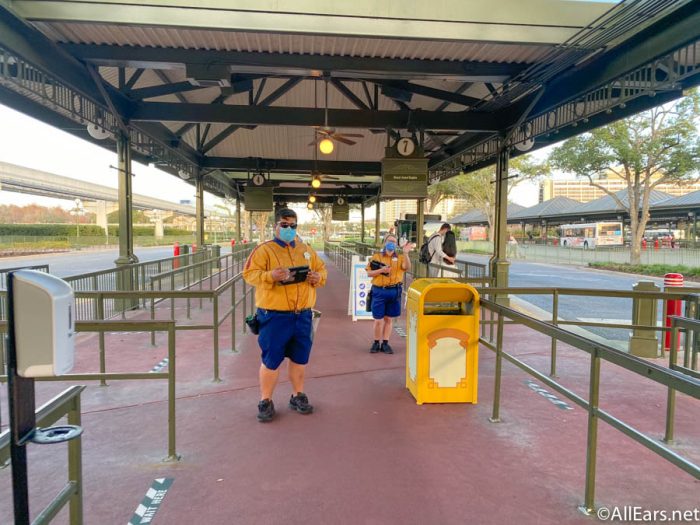 If you're at Swan or Dolphin, you could take the BoardWalk Inn bus and walk over to your hotel since they're right next to each other.
You could also take the bus to Yacht Club and walk over to Dolphin, as there's a walkway between the two resorts. 
The Skyliner is down
If the Skyliner is down either for weather or technical difficulties, Disney will have another form of transportation available that they will direct you to, usually buses.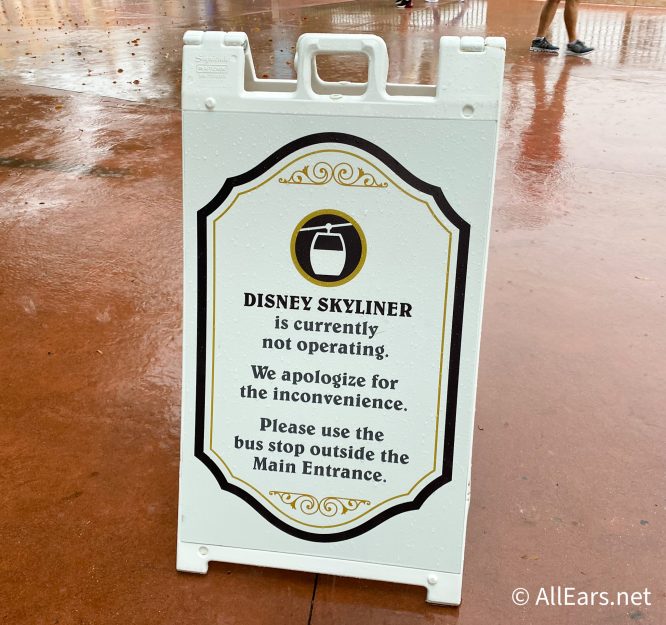 If you get stuck ON the Skyliner, don't panic. There are emergency kits underneath your seats, and Disney will be working to get you moving again. Listen for the announcements they make in the cabins so you know they're working on things.
The bus is taking FOREVER
If the bus you need just doesn't seem to be showing up, see if you can flag a Cast Member who can check into it. Otherwise, you can either drive your own car to a park or get a Lyft to drop you off if that seems like a faster option.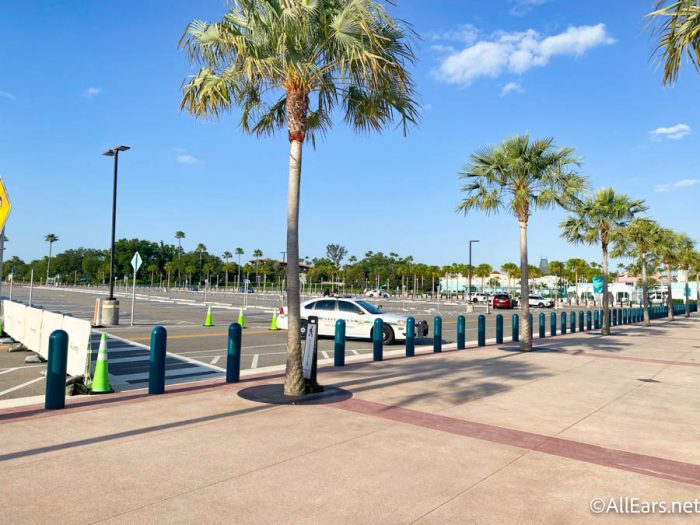 Yes, rideshares do cost money, but if you really need to get to a park, this will at least ensure you're there as soon as possible. It might be worth the money not to miss a dining reservation! (Speaking of which, if you're running late, try to contact the restaurant to let them know why. They usually have a 15-minute grace period, too.)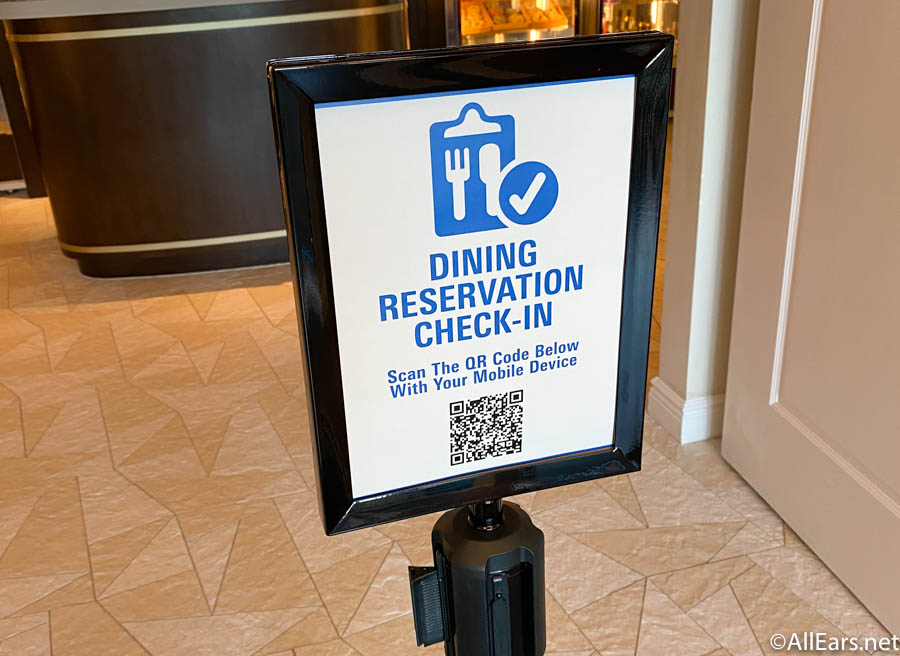 Those are our solutions to Disney World's worst transportation problems. We hope this helps alleviate some stress during your vacation! Stay tuned to All Ears for more Disney tips and tricks.
Join the AllEars.net Newsletter to stay on top of ALL the breaking Disney News! You'll also get access to AllEars tips, reviews, trivia, and MORE! Click here to Subscribe!

Do you have any other solutions to transportation problems in Disney World? Tell us in the comments!